Traditions, folklore, history and more. If it's Irish, it's here. Or will be!
"People will not look forward to posterity who never look backward to their ancestors."
-Edmund Burke
---
Quotes

Library: Books, Movies, Music

Prints & Photos

Poetry

Jokes

---
---
Shops Ireland
---
Bunús na Gaeilge
(Basic Irish)

---
---
Did You Know?
---
Himself/Herself
Write to Us
Readers Write..
Links/Link to Us
---
Advertise with us
---
Awards & Testimonials

Submissions Guide
---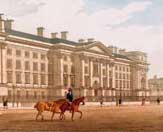 The Book Library

Click here for: Music | Videos | Prints & Photos

Click here for Books by category:
Fiction | Classics | Heritage | History | The Troubles | Sports | Scenic | Humour | Folklore/Superstitions | Blessings & Prayers | Quotes & Trivia | Animals | Literature | Kitchen & Food | Kids Stories | Travel | Poetry | Weddings | Genealogy | Biographical | Crafts | Christmas | Irish Dancing | Miscellaneous | Irish Language | Supernatural | Irish America | Music

Humour Page: 1


The Third Policeman
by Flann O'Brien

A comic trip through hell in Ireland, as told by a murderer, The Third Policeman is another inspired bit of confusing and comic lunacy from the warped imagination and lovably demented pen of Flann O'Brien, author of At Swim-Two-Birds. There's even a small chance you'll figure out what's going on if you read the publisher's note that appears on the last page. Amazon editorial review
Click here for The Third Policeman.




The Secret World of the Irish Male
by Joseph O'Connor


Funny, hip, sarcastic, deep, shallow, and drunk... Joe does it all.
O'Connor is at his best here - one of those few books that make you laugh out loud. He also hits the nail on the head with the Irish male psyche.
Clips from Amazon reviews.
Click here for The secret World of the Irish Male.






Round Ireland with a Fridge
by Tony Hawks


On his only prior visit to Ireland, English songwriter-comic Tony Hawks had seen a man hitchhiking with a refrigerator. For years, he was wont to tell the tale during late-night drinking matches, and after one particularly heavy-duty night of partying, he awoke to find a bet scrawled pillowside: a friend wagered 100 pounds that Hawks wouldn't travel Ireland for a month with a refrigerator at his side. Out of this stupid premise, a ridiculously amusing book was born - a book that became an international best-seller.
Click here for 'Round Ireland.




Road to Mccarthy
by Pete McCarthy


Determined to pin down mythical tales of his own clan history and pursue other far-flung Irish connections to their illogical conclusions, Peter McCarthy is thrust into a world-wide adventure that reveals an unsettled and poignant history, while unearthing a good pint in the most unexpected of places.
Click here for Road to McCarthy.




McCarthy's Bar
by Pete McCarthy



The Best of Myles
by Flann O'Brien


Aka Brian O'Nolan, aka Myles na Gopaleen, the great Irish humorist and writer Flann O'Brien also wrote a newspaper column called "Cruiskeen Lawn" for the Irish Times. This book collects the best and funniest, covering such subjects as plumbers, the justice system, and improbable inventions. According to one reviewer: "I envy anyone who has not yet read this book - the outrageous details of the Ventriloquists' War, the intricacies of the Catechism of Cliché, and the wisdom of the Brother all await your delighted discovery."
Click here for Best of Myles.



Somewhere in Ireland, a Village is Missing an Idiot
by David Feherty


His golf is that of Everyman, where expletives, immaturity and the occasional ingestion of alcohol combine to make it a fun and infuriating game. If you like your golf writing irreverent, dicey and honest, you will certainly enjoy this. One word of warning though, do not read this book in a libary, hospital, or anywhere else you will get in trouble for laughing out loud.
Click here for Village Idiot.


Never Throw Stones at Your Mother:
Irish Insults and Curses
by David Ross (Editor)

Are the Irish the world's champion insulters? Few nations could assemble such an extensive lexicon of lethal weapons or make a mother cry by telling her that she's no more use than a chocolate teapot.
From the earliest days, when strong warriors trembled before the satirical bard, the art of insult has been employed in Ireland with devastating effect. And the tradition shows no sign of weakening.
In this memorable collection, outlandishly creative insults are paired with Irish stock favorites. Sections on sports, schools and scholars, politicians, actors, authors, lawyers, men, women, and family life are punctuated with the burning writings of the "Great Insulters" from Swift to Wilde.
Click here for Never throw stones at your Mother.


Every Goose Thinks His Wife Is A Duck: The Irish case for laughing, crying and drinking through life
by Robert Sullivan

Amazon reviewer Susan says "I thoroughly enjoyed this book! So many of the quotes, even by famous Irishmen like Wilde and Swift, were new to me. I love that the quotes span the centuries, adding a historical perspective. It's been fun sharing my favorite quotes with family and friends.
ED. NOTE: We agree with Susan! Himself just finished it and liked it a lot. Look for a more in-depth review later.
Click here for Every Goose.

The Mammy
by Brendan O'Carroll



I picked up this book when I was looking for something different to read and based solely on the cover blurbs, and was NOT disappointed! This was one of the funniest, sweetest, most charming books I've read in YEARS!!
Brendan O'Carroll has a gift for telling a story and he's told a wonderful one in "The Mammy". He weaves sights, sounds, people, and places into an enjoyable tale of a young, widowed mother of seven very different, but all loving, children.
Click here for The Mammy

---


The Truth about the Irish
by Terry Eagleton


In describing Ireland at the end of the twentieth century, the author comments on the way we promote our Irishness, with the country becoming "a kind of Celtic Disneyland with Queen Maeve standing in for Mickey Mouse". Most of his topics are aimed at debunking much of the myth of "Irishry" - though he is gentler on some than on others. With wry affection, he traces the roots of many customs in Ireland's history as an impoverished colony. The Ancient Order of Hibernians may despise Eagleton's candor, but most Irish people will enjoy this somewhat cheeky yet accurate look at our culture. Review adapted and edited from the Irish Emigrant and Publisher's Weekly.
Click here for Truth About the Irish.
---
Fri, Feb 2, 2018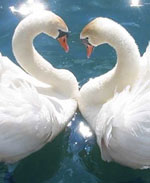 Irish God and Goddess of love
Oengus is the Irish God of love, beauty and youth. According to the old folklore, his kisses became birds. It is also said that he dreamed of a beautiful maiden, named Caer, for whom he searched all over Ireland. Eventually, he found her chained to 150 other maidens, destined to become swans at the time of Samhain. Legend has it that Oengus transformed himself into a swan and was united with his love.
Aine of Knockaine is the Irish Goddess of love. She is also known as the Fairy Queen of Munster and as a goddess of fertility beause she has control and command over crops and animals, especially cattle. Another name by which she is known is Aillen. To learn more about Irish mythology, please click Irish Myths & Legends.
Photo Credit: Wikipedia

Click for More Culture Corner.

Can't Find it?!

Our Library is compiled from what we know and like. If you can't find what you're looking for read on.
• First: go to Amazon -
There's no escaping the fact that they are the largest catalog.
Note: There are multiple Amazons and they do not carry exactly the same items. Any one of the U.S., U.K. and Canada sites may not have the item but another Amazon will. Each site will ship anywhere in the world. Try them all before you give up.
Click here for Amazon.US.
Click here for Amazon.UK.
Click here for Amazon.Canada.
• Second: Amazon doesn't have it? Try Powells. They are the largest book source in New York and they have a good selection of 'out of print' books. Click here for Powells.
This link brings you to a list of 600 Irish titles; if you're looking for something else, just Search.
• Third: Still can't find It? Alright, try ALibris they are the place for 'books you never thought you'd find'. We've found everything we were after. Click here for ALibris.

• Last: Nothing Worked?
E-Mail us, we'll give it a go. Click for Russ & Bridget.
---
Elegant bookmark is made of silver over pewter. It measures 3" x 1". When in use, the pretty Celtic design sticks out of your book. Or choose Trinity Knot or Celtic Heart.

Click for Celtic Book mark.

---