Traditions, folklore, history and more. If it's Irish, it's here. Or will be!
"People will not look forward to posterity who never look backward to their ancestors."
-Edmund Burke
---
Quotes

Library: Books, Movies, Music

Prints & Photos

Poetry

Jokes

---
---
Shops Ireland
---
Bunús na Gaeilge
(Basic Irish)

---
---
Did You Know?
---
Himself/Herself
Write to Us
Readers Write..
Links/Link to Us
---
Advertise with us
---
Awards & Testimonials

Submissions Guide
---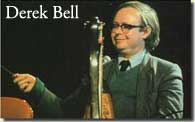 One The Main Music Library
---
If you remember the Irish steerage party in the movie "Titanic", but you're not familiar with the musicians, we strongly recommend this CD. Reminiscent of early Chieftains recordings, Gaelic Storm offers a lively collection of traditional reels, jigs and Irish drinking songs that will make you want to get up and dance - or sing along. (Make sure you have your pint in hand!)
Click here for Gaelic Storm

The Waterford-born singer Karan Casey has been on a highly personal journey since she left the Irish-American supergroup Solas. Her solo albums, of which this is the third, reveal a questing nature and a deceptively fragile-sounding, vibrato-enhanced soprano. The sensuous yet coolly ascetic semi-acoustic arrangements feature prominent banjo, fiddle, low whistle, and accordion vamps, plus an atmospheric solo piano. Adapted and edited from a review by Christina Roden.
Click here for Karen Casey.



Irish Heartbeat
Van Morrison & The Chieftains


This is a re-mastered edition of what is undoubtedly one of the best Irish collaborations ever! During a memorable evening when we bent our elbow with the band after a concert, Paddy Moloney told us that he didn't care much for performing with Morrison - but, you'd never know it on this recording. We still play it often and it's difficult to say which song we like best. Judge for yourself and listen to the samples on Amazon.
Click here for Irish Heartbeat.

According to one amazon reviewer, the most unforgettable tune is "Reconciliation," a metaphor for peace in Northern Ireland, backed up by a children's choir of unified young Catholics and Protestants in the wake of the bombing of their town. In concert, McDonnell and Ivers get the whole audience to sing, and to hear these sweet voices singing "toora loora" with all the yearning and hope behind it is worth the price of the album. Adapted from an amazon review.
Click here for Eileen Ivers.



A regular chart-topper in Ireland and the United States, Daniel's repertoire runs the gamut from romantic love tunes to spiritual songs of inspiration. However, on this double-disc collection, he returns to his roots and offers a wide-ranging list of 40 Irish favorites - from the Green Glens of Antrim to the Isle of Inisfree. While amazon doesn't offer samples to listen to, you can rest assured that if O'Donnell does the song. it will be a song done well.
Click here for Daniel O'Donnell.



This is one of Bridget's favorite recordings; we purchased our copy at Blarney Woolen Mills in Cork. Being masters of merchandising, Blarney has music playing all the time while you shop. When Bridget heard Jim's rendition of Grace, she asked one of the assistants who and what it was. She was immediately directed to the music area - name of record and inventory number in hand! It's a wonderfully romantic collection that never fails to stir up the emotions. It also brings back lovely memories of Ireland.
Click here for Jim McCann.



Bob Geldof, so well known for his humanitarian works, is, in our opinion, one of the most unappreciated performers on the Irish music scene. This compilation, issued in 1994, broke into the British Top 20. Masterfully produced, it is truly a greatest hits' collection and features Geldof's wide range of styles.
Click here for Loudmouth.



This debut album from one of Ireland's most talented singer-songwriters just won the prestigious Shortlist Music Prize in the USA. In this collection, he showcases his very special talents for creating stories and songs of depth and emotion with a meticulousness that is envied by many he has passed on his way to well-deserved fame.
Click here for 'O'.

Tensions between intellect and passion, and between pragmatism and faith, drive the songs on "How to Dismantle an Atomic Bomb"; so do burly guitar riffs, galvanizing crescendos and fearlessly emotional vocals. The album easily stands alongside the best work of U2's career - "Boy," "War," "The Joshua Tree" and "Achtung Baby" - and, song for song, it's more consistent than any of them. NY Times review by Jon Pareles.
Click here for Atomic Bomb.

---
Fri, Feb 2, 2018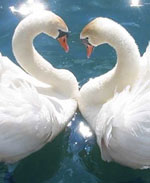 Irish God and Goddess of love
Oengus is the Irish God of love, beauty and youth. According to the old folklore, his kisses became birds. It is also said that he dreamed of a beautiful maiden, named Caer, for whom he searched all over Ireland. Eventually, he found her chained to 150 other maidens, destined to become swans at the time of Samhain. Legend has it that Oengus transformed himself into a swan and was united with his love.
Aine of Knockaine is the Irish Goddess of love. She is also known as the Fairy Queen of Munster and as a goddess of fertility beause she has control and command over crops and animals, especially cattle. Another name by which she is known is Aillen. To learn more about Irish mythology, please click Irish Myths & Legends.
Photo Credit: Wikipedia

Click for More Culture Corner.

Can't Find it?!

Our Library is compiled from what we know and like. If you can't find what you're looking for read on.
• First: go to Amazon -
There's no escaping the fact that they are the largest catalog.
Note: There are multiple Amazons and they do not carry exactly the same items. Any one of the U.S., U.K. and Canada sites may not have the item but another Amazon will. Each site will ship anywhere in the world. Try them all before you give up.
Click here for Amazon.US.
Click here for Amazon.UK.
Click here for Amazon.Canada.
• Second: Amazon doesn't have it? Try BMG. They are one of the largest Music stores - period. Click here for
BMG Music.
We recommend you search for artist or title words.
• Third: Still can't find It? Alright, try ALibris they are the place for 'books you never thought you'd find'. They now carry music (even vinyl). The prices vary, since they are offered from various sources.
Click here for ALibris.

• Fourth: Is it in print, at least?
Try Irish Music International, they'll go out of their way to obtain any item currently available.
Click for Irish Music International.
• Last: Nothing Worked?
E-Mail us, we'll give it a go. Click for Russ & Bridget.
---
All contents copyright © 2001 through 2011 inclusive - all rights reserved.
March 4, 2011

Rollover button Images:
Wedding LaRose, Kids Reading & Kitchen Apples and Tea from All Posters prints.
The information provided on this site is offered as-is, without warranty. This site's owners, operators, authors and partners disclaim any and all liability from the information provided herein.
Any trademarks or registered trademarks on this site are the property of their respective owners.

This Web Site Bashed, Kicked & Glued together by Russ Haggerty.