Today
in
Irish
History

October 24
1642 - Irish Confederate rebels establish government at Kilkenny
1789 - Work begins on the construction of the Royal Canal
1854 - Birth of Sir Horace Plunkett, agricultural reformer and politician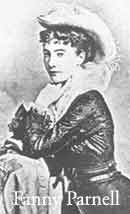 1880 - Fanny Parnell launches the Ladies' Land League in New York. Known as the Patriot Poet, Fanny Parnell is the leading spokeswoman throughout the United States for the organization
1940 - Pat Gallagher is born in Philadelphia, Pennsylvania USA.
1942 - Birth of Frank Delaney, writer and broadcaster, in Tipperary town
1990 - The IRA kills 6 soldiers and a civilian in bomb attacks at Derry and Newry
1998 - New British proposals for a European defence force which could undermine Irish neutrality are outlined at a key summit of EU heads of government in Austria
1999 - The first state funeral ever held in Co. Cork takes place for former taoiseach Jack Lynch at St Mary and Anne's Cathedral in Cork
1999 - Westlife become the first boy band to score number ones with their first three singles; and, as their song Flying Without Wings hits the top, they beome only the third act ever to see all of their first three releases go straight into the charts at number one
2000 - Hallowe'en firework displays are dampened after gardaí seize rockets and bangers worth close to £1 million in a warehouse north of Omeath, Co. Louth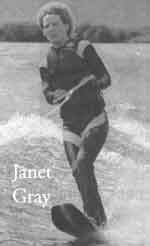 2002 - President Mary McAleese is named the Irish Tatler Woman of the Year. Northern Ireland Woman of the Year is awarded to blind world water-skier champion Janet Gray
2003 - A smoking ban in all enclosed workplaces except private dwellings is signed into law. Prisons will be excluded to prevent security and conduct problems. The law will go into effect on January 26, 2004. Hoteliers and publicans consider legal action.
Sources:
History of Ireland –
Stair na hÉireann
Irish History
Boat People Photo Credit:
RTÉ Archives
For more Irish History "On This Date" click the desired month below: