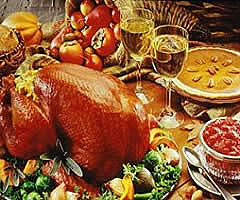 Lá an Altaithe Shona Daoibh
Happy Thanksgiving to all of our visitors from the USA.






Fáilte
Welcome to Irish Culture and Customs, a labor of love we began several years ago. What started as a surprise milestone birthday trip to Ireland became the beginning of a journey through time. A 2,000-year voyage on a quest to learn as much as we can about everything Irish. So here's where we are so far - more than 700 pages that range from Irish poetry, superstitions , Kids Stories and recipes to specific Irish calendar celebrations such as St. Patrick's Day , Beltane, Samhain and the Feast of St. Brigid. Whether it's an Irish symbol such as the shillelagh, the Shamrock and the Book of Kells or an Irish craft like Aran Isle knitting, you'll discover a wide range of topics in our index. We hope you find the little bit of Ireland you may be looking for and we encourage you to share what you discover with your loved ones on your family website, blog, or social network.





---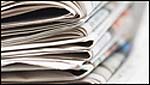 Today's Irish headlines
We comb the newspapers and web sites to find news to start your day with a positive spin. In this section you will also find links to stories from the past two weeks as well as links to the major Irish newspapers, the current time in Ireland and a link to the weather forecast.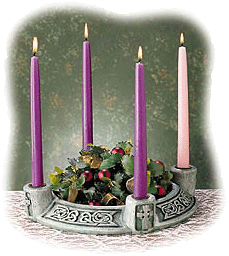 An Advent Memory
by Bridget Haggerty
Right after supper, on the first Sunday of Advent, everyone at St. Vincent's Boarding School for Girls, waited in eager anticipation for the lighting of the first candle.
A huge wreath was somehow magically suspended below the main chandelier in the center of the dining hall. Tables and chairs were quickly pushed back so there was enough space for all of us to gather in a circle, three or four tiers deep, with the youngest in front. As excited as we were, all of us were very careful to remain silent - that was the rule.
While we took our places, two of the sisters helped each other carry a step-ladder into the circle. One of them also carried a long, lit taper. Then, while one sister stood by to offer assistance if needed, the other one began to climb the steps. We all watched in awe as she made her ascent, one hand steadying her progress, and the other gripping the taper. As soon as she was close enough, she held the taper to the candle. At first, the wick flickered, but then flared into a bright illumination and that was when all of the other lights in the hall were extinguished.
[Continue]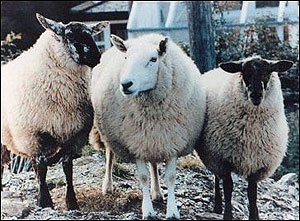 "Spakes from Wicklow"
by Mattie Lennon
Look what we've done to the old mother tongue
It's a crime the way we've misused it
It's been totally disgobbled
Pulverised and gollywobbled,
We've strangled, mangled, fandangled
And abused it.

So the song says. But did we do it any damage? John Dryden said that a thing well said will be wit in all languages. In my part of Wicklow the transposition of vowels seemed to be almost as popular a pastime as locking referees in car boots. And did it do any damage? No..I'm not asking about depriving the GAA arbitrator of his liberty on a winter's day in Rathnew, I'm referring to a bit of re-adjustment of the A, E, I, O and U's.
[Continue]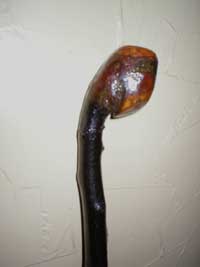 Is Your Shillelagh a Sham?
by Bridget Haggerty
In his very informative book,
Things Irish
, Anthony Bluett writes that according to a leading folklore authority, the short, stubby blackthorn cudgel sold to tourists as the "ancient Irish shillelagh" has no tradition in Ireland at all.
What I have mistakenly called a shillelagh all these years was once a very popular weapon in 19th-century London. Very handy to have - but not something the Irish would have used at that time, or earlier. Their weapon of choice would have been a cane made from oak, blackthorn, ash or holly.
Known by many names, including
bata
in Gaelic - which means, fighting stick - the original cane gets its name from the Shillelagh Forest in County Wicklow. The forest was once famous for its massive stands of fine oaks. Sadly, most of them were cut down and exported and, when you see how few trees remain in Ireland, there's little comfort in knowing that many famous buildings in Western Europe were built with Irish imported oak.
[Continue]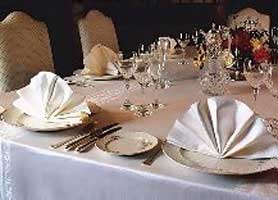 Irish Linen - The Cloth of Kings
by Bridget Haggerty
Did you know that linen is the oldest fabric known to man and even pre-dates the invention of the wheel? But, while it was prehistoric man who created the first-ever fabric from the fibres of the flax plant, it was probably the Egyptians who, in recognizing it as a noble fabric, pioneered the industrial production of what was to become the cloth of kings.
Three thousand years before Christ was born, linen was the favored fabric of the Pharaohs and the Egyptian aristocracy in both life and death. Indeed, mass production of linen was essential because it would have taken approximately 1000 yards of linen to wrap around an Egyptian king, as part of the mummifying process.
[Continue]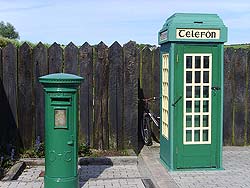 Last call for Ireland's phone boxes?
by Mattie Lennon
The day of the familiar Irish phone box is drawing to a close. Earlier this year the powers-that-be decided to reduce the number of post boxes from 4,850 to 2,699. Since usage of the public phone has fallen by 80% in the past five years, how long before the total demise of the phone box?
The Kiosk, especially in rural areas, provided a valuable link with the outside world. But, in the words of Clinical Psychologist, Marie Murray, " What of their psychological significance rather than their utilitarian worth? What role did they play in the lives of people? What privacy did they afford, away from the home telephone for those lucky enough to have a telephone in the house but unfortunate enough to have no privacy using that instrument at home?" Dr. Murray goes on to say that phone boxes , "will become but quaint memories of an older generation regaling their grandchildren with tales of trysts at the local telephone box or romance conducted through whispered confidences in that semi-private box in the middle of the village or at the end of the road . . "
[Continue]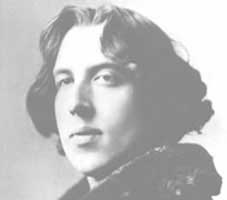 Oscar Wilde Remembered
by Bridget Haggerty
"My wallpaper and I are fighting a duel to the death. One or the other of us has got to go." Those were the last words of Oscar Fingal O'Flahertie Wills Wilde who died on November 30, 1900, in the Hotel D'Alsace, a Left Bank flophouse.
Biographers attribute his death to meningitis caused by syphilis, but on November 24th, 2000, it was reported by Reuters that South African researchers now believe his death was due to a chronic and destructive middle ear disease.
According to Dr. Ashley Robins, a psychiatrist and pharmacologist with the University of South Africa, the disease spread to the brain and eventually killed him. In a report in the Lancet Medical Journal, Robins and his colleague, Dr. Sean Sellars, propose that, despite the lack of medical evidence, the syphilis rumor persisted because it suited the scandal and controversy that surrounded the writer during and after his sensational trial for "gross indecency."
[Continue]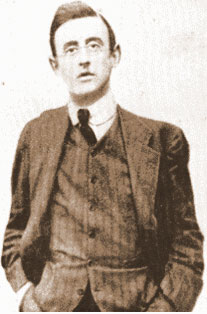 Poetry Corner: Joseph Plunkett
Joseph Mary Plunkett was born at 26 Upper Fitzwilliam Street in one of Dublin's most affluent neighbourhoods. Both his parents came from wealthy backgrounds, and his father, George Noble Plunkett, had been made a papal count.Throughout his life, he took an active interest in Irish heritage and the Irish language He joined the Gaelic League and began studying with Thomas MacDonagh, with whom he formed a lifelong friendship. The two were both poets with an interest in theatre, and both were early members of the Irish Volunteers. Plunkett was one of the original members of the IRB Military Committee that was responsible for planning the Easter Rising, and it was largely his plan that was followed. After the surrender. Plunkett was held in Kilmainham Gaol, and faced a court martial. Seven hours before his execution by firing squad at the age of 28, he was married in the prison chapel to his sweetheart Grace Gifford.
Source:
Edited and adapted from Wikipedia
[Continue]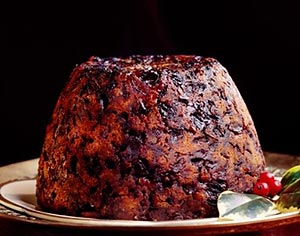 The irish Kitchen: Preparing the Puddings
by Bridget Haggerty
At our house, my mother served three different kinds of Christmas pudding. Not all at the same time, mind you. If we could afford it, which was seldom in my memory, she'd begin making an incredibly rich version weeks before the big day; when times were lean, which was often, we had a much simpler dessert which could be made on Christmas Eve, or even on Christmas. Then, there were the really hard years, when we had a commercially-made travesty that came in a tin...
Mum would send word to her family that we were struggling. Just before Christmas, a box would arrive and inside would be tinned Christmas pud as well as a plucked goose and fresh butter. The goose and butter were expected; they were sent every year. But, oh, what a let down to see that little square cardboard box with the round tin inside.
[Continue]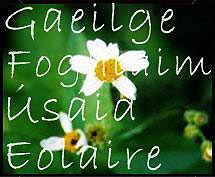 Basic Irish: Starters
Unless you can arrange to spend a year or so living in the Gaeltacht - an Irish speaking part of the country - learning the language will probably be nigh on impossible for most people. That said, in our basic Irish section, we have attempted to share with you simple words and phrases we think you will find both fun and useful.
Photo credit:
Cluiche
[Continue]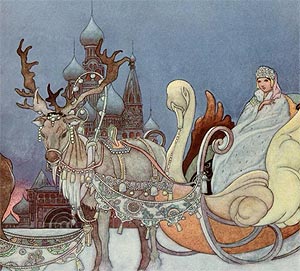 Kids' Ireland: The Remarkable Rocket
adapted from a story by Oscar Wilde by Bridget Haggerty
ED. NOTE:
The original story was very long and included archaisms which would be difficult to understand today, especially by children. Thus, with all due respect to Oscar, his tale is now shorter and we hope easier for parents or grandparents to read to the children or for young people to read for themselves.
The King's son was going to be married. He had waited a whole year for his bride, and at last she had arrived. She was a Russian Princess, and had driven all the way from Finland in a sleigh drawn by reindeer. The sleigh was shaped like a great golden swan, and between the swan's wings lay the Princess herself. Her long ermine cloak reached right down to her feet, on her head was a tiny cap of silver tissue, and she was as pale as the Snow Palace in which she had always lived. So pale was she that as she drove through the streets all the people wondered. 'She is like a white rose!' they cried, and they threw down flowers on her from the balconies.
[Continue]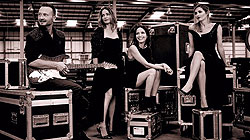 Music Review: Sneak Preview: White Light by The Corrs
Edited & adapted by Bridget Haggerty
The family foursome are set to release their first album in eleven years before embarking on a tour of Ireland and the UK in the new year.
While the new album won't be available to download until the end of this month, Andrea has revealed that their old friend Bono has been given a sneak preview and the good news for fans is that he's mightily impressed.
[Continue]
Live Music from Mayo
A link to the internet service from Midwest Radio out of Mayo. Broadcasting from their state of the art studios; Midwest Irish Radio plays nothing but the best Irish music. No matter where you are in the world, you are never too far from Ireland when you listen in.
Click here for:
Irish Midwest radio
.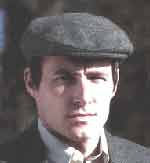 Shop for the best of Irish products from the comfort of your home
We combed the internet to find reliable resources for the most popular Irish products: Aran Isle sweaters, Guinness glasses, Waterford Crystal, genuine blackthorn walking sticks, the flag of the Republic and more. Some of these shops have become friends; others we trust from their reputations and some offer products that are completely unique. We hope you enjoy browsing through what's on offer and we are confident you will find gifts for any occasion or person, all with an Irish flair.
Notices

Did you get your Newsletter?
We try to send one out once or twice a month. If you aren't receiving it, something is wrong. Let us know and we'll try to solve the problem. Note: subscribers are automatically deleted from the data base if the newsletter bounces back multiple times. Full or disabled mailboxes will also cause a subscription to be cancelled. If you have any questions, please contact
Bridget
.
---
Graduate students use Dissertation Quest for helpful thesis writing guides.
Math homework problems? Visit mathprepa.com for free help.
---