Traditions, folklore, history and more. If it's Irish, it's here. Or will be!
"People will not look forward to posterity who never look backward to their ancestors."
-Edmund Burke
---
Quotes

Library: Books, Movies, Music

Prints & Photos

Poetry

Jokes

---
---
Shops Ireland
---
Bunús na Gaeilge
(Basic Irish)

---
---
Did You Know?
---
Himself/Herself
Write to Us
Readers Write..
Links/Link to Us
---
Advertise with us
---
Awards & Testimonials

Submissions Guide
---
The Irish Culture & Customs Newsletter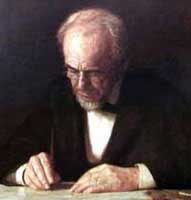 Read any good Irish jokes lately? Enjoy a bit of the Irish wit? Like reading quotes and quips? Close to 4,000 subscribers all over the world are offered this and more in our Saturday newsletter. To sign up, just enter your email address below. You should also note that we are very strict about preserving your privacy and we will never share or sell your email address to any other party.
Best of all - (of course) - it's free!

Interested in advertising in our Newsletter? Click Advertise with us.

See our reader's comments Below.

Thank you for helping the Irish Diaspora to maintain ties with the homeland. Great newsletter - thank you!
Patrick O'Dea (A Limerick man in Florida!]

Love reading the newsletters.
Donna

I just enjoy the newsletter so much. You both are very witty, clever, and a joy!
Dena Olson

Keep up the good work with your excellent
connection to Ireland.
The Gaffey Family of Norcross, GA

When I first signed up, I gave my "junk" address, but now that I see how "GRAND" your newsletters are, I would like them to come to my "real" address.
Mike Horan

I love the newsletter!
Ed O'Connell

Thank you for such a fantastic newsletter. You put so much into it.
Pauline - The Daily Mews

Thank you so much for the wonderful newsletter; it's my first as a new subscriber and I'll look forward to reading one each week! Although I'm not Irish, I probably was in some other life because I've always felt so absolutely Irish.
Ilene S.

I look forward to each week's email from Irish Culture and Customs. Please keep up the excellent work. I love the Irish shopping.
Dave Lombard

Thanks again for a great newsletter. It is always a bright spot in my week when it comes in the email.
Slán agus beannacht agaibh,
Jack Hennessey

I love your newsletter which is a wonderfully creative and informative publication and thanks so much for all the work you do. Maith thu'!
Wishing you the best, Gloria Smith

Thank you for the wonderful service you provide to all who love their Irish heritage.
Shirley Spellmire, Ohio

Many thanks for all of your efforts to produce such a fine newsletter.
Sincerely, Mary Malley

I love your newsletter. Keep them coming.
Sincerely, Jeanne Bryan, Texas

I really look forward to the newsletter every week and hope it continues. Your work is to be commended. I edit a yearly journal and a quarterly snail mail newsletter and can only imagine how much work there must be in doing a weekly. Thanks and Good Luck!
Clara Byrne

Let me take the time to say how much I totally enjoy your newsletter! I watch for it every week and always learn something to show off to a friend I have in Co. Offaly.
Mary Sanfilippo

Your newsletter is lovely. Thank you so much for sending it out.
Anne Taylor

Thank you for all the interesting news each and every week. I forward this
on to some Canadian friends in Ottawa and they love it too.
Kathy McInerney Ghiata

Thank you so much for your wonderful newsletters! I really enjoy them.
Stacy Humphrey

Always look forward to and enjoy your newsletter!
Margaret

As usual, your newsletter is chock-full of reading delights. I always read it through and through as soon as it arrives. Kudos to herself and himself!!
Judy Skapik

I love your newsletter and the links you provide. Thanks for keeping us all in touch with our roots.
Cher in Colorado

We think your newsletter is a neat idea. It is interesting to see how the Irish characteristics and culture have been handed down in both our families and in our children, despite intermarriage with other nationalities. At any rate, coming to Ireland is like coming home to us.
John and Rosemary H

I have been a subscriber to your newsletter since the very beginning and I can't tell how much I look forward to receiving it every week! Keep up the good work, Bridget and Russ, and Beannachtai Na Casca oraigh!
Kathleen Cowan

I loved your St. Patrick's Day newsletter, especially the poem about how they chose the 17th to be the day of celebration! That is just the sort of humor I find so endearing in the Irish race. Even though I am only 1/2 Irish on my mother's side I do a lot of bragging about that fact. Gee...I really must be Irish!
Judy S.

Great to be on your mailing list. I live in New Zealand - born in Kilmallock 64 years ago but left Ireland as a baby with my parents and was brought up in England and New Zealand - would like to try and discover my roots - as I don't feel Irish at all.
Marta

Thanks so much for a great newsletter! It is truly a lot of fun and so informative. My sister and I visit Ireland every year and we're always looking for websites that reflect the joy and imagination of the Irish people. I'm looking forward to many more hours of enjoyment reading your news. Thanks. again.
Sue Haddad


"hello, i love the letters you send and really enjoy the recipes.... keep up the wonderful job, look forward to more e-mail, thanks."
rebecca parks

Hello, I have a new email address and don't want to miss any of your news letters!
A. Meagher


Fri, Feb 2, 2018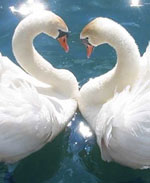 Irish God and Goddess of love
Oengus is the Irish God of love, beauty and youth. According to the old folklore, his kisses became birds. It is also said that he dreamed of a beautiful maiden, named Caer, for whom he searched all over Ireland. Eventually, he found her chained to 150 other maidens, destined to become swans at the time of Samhain. Legend has it that Oengus transformed himself into a swan and was united with his love.
Aine of Knockaine is the Irish Goddess of love. She is also known as the Fairy Queen of Munster and as a goddess of fertility beause she has control and command over crops and animals, especially cattle. Another name by which she is known is Aillen. To learn more about Irish mythology, please click Irish Myths & Legends.
Photo Credit: Wikipedia

Click for More Culture Corner.
Visit 30 of Ireland's most beautiful gardens. Includes a stunning collection of 200 full-color photos.
Click here for Gardens of Ireland

---
All contents copyright © 2001 through 2011 inclusive - all rights reserved.
March 4, 2011

Rollover button Images:
Wedding LaRose, Kids Reading & Kitchen Apples and Tea from All Posters prints.
The information provided on this site is offered as-is, without warranty. This site's owners, operators, authors and partners disclaim any and all liability from the information provided herein.
Any trademarks or registered trademarks on this site are the property of their respective owners.

This Web Site Bashed, Kicked & Glued together by Russ Haggerty.