Traditions, folklore, history and more. If it's Irish, it's here. Or will be!
"People will not look forward to posterity who never look backward to their ancestors."
-Edmund Burke
---
Quotes

Library: Books, Movies, Music

Prints & Photos

Poetry

Jokes

---
---
Shops Ireland
---
Bunús na Gaeilge
(Basic Irish)

---
---
Did You Know?
---
Himself/Herself
Write to Us
Readers Write..
Links/Link to Us
---
Advertise with us
---
Awards & Testimonials

Submissions Guide
---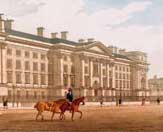 The Book Library

Click here for: Music | Videos | Prints & Photos

Click here for Books by category:
Fiction | Classics | Heritage | History | The Troubles | Sports | Scenic | Humour | Folklore/Superstitions | Blessings & Prayers | Quotes & Trivia | Animals | Literature | Kitchen & Food | Kids Stories | Travel | Poetry | Weddings | Genealogy | Biographical | Crafts | Christmas | Irish Dancing | Miscellaneous | Irish Language | Supernatural | Irish America | Music

Heritage Page: 1 Next


According to Custom
by Eamon Kelly

One of the most common sources for Bridget's articles and comments. A rich store of, what else, Irish customs. Eamon kelly has written many books and told countless stories; fascinating reading and filled to the brim with the world of Irish history and tradition.
Click here for According to Custom.


Chronicle of Celtic Folk Customs
by Brian Day.


An easy-to-follow day-by-day guide...features the celebrations, ceremonies, feasts, dances, games, crafts and superstitions which, together with many other aspects of folklore, constitute Celtic folk culture today....also contains an array of old recipes for different times of the year." Irish Echo.
Click here for Chronicle.




Echoes of a Savage Land
by Joseph McGowan


This fascinating book was just released. Joe McGowan's easy familiarity with the folkways of his childhood helps transport us to these lost scenes of 1950s Ireland. We heard from Joe and he has a new Web Site. You can visit by clicking: Sligo Heritage.
Click here for Echoes


Tea & Green Ribbons
by Evelyn Doyle


The basis for the independent film Evelyn, Doyle's memoir of her childhood in 1950s Ireland remains full of tension and uncertainty to the very end, offering both a memorable portrait of hard times and a fine tribute to the power of familial devotion. Adapted from a review by Gregory McNamee
Click here for Tea & Green Ribbons.




Land of My Cradle Days
by Martin Morrissey


An evocative account of growing up in rural Ireland during and after the days of World War II.
Bridget has read her copy so often, the corners are round.
Click here for Cradle Days.


Motherland : Writings By Irish American Women About Mothers And Daughters
by Caledonia Kearns


A must read for all Irish women. Especially endearing was the story called "Trinity" written by Kerry Herlihy. A moving book. Click here for Motherland.




The Year in Ireland
by Kevin Danaher


This great classic of Irish folklore is one of Bridget's "bibles."
In his warm, easy-going style, we are introduced to the old ways if life; we learn how a roof is thatched, what the people wore, what they ate and drank (inluding a whole chapter devoted to mountain dew), the importance of the dairy, the customs associated with weddings and wakes, how young people were educated, and more.. It's fascinating and absorbing reading - and once you get started, it's difficult to put down.
Click here for Ireland Long Ago.




Our Like Will Not Be There Again: Notes From the West of Ireland
by Lawrence Millman


Through the words of West Ireland story tellers,we are drawn into the lives of coopers, thatchers, farriers, and weavers. An elegy to the loss of traditional life in the west of Ireland, the book details the region's vanishing communities and landscape with deep reverence and precision.
Amazon Review
Click for Notes from the West of Ireland




Yesterday's Ireland
Paddy Linehan


Paddy Linehan is a much- travelled man, but in choosing to write in detail about his own country and his own lifetimes he has returned to his roots and recorded a way of life that has all but disappeared. Whether describing the interior of a typical farmhouse or chronicling the year's tasks from ploughing to harvest, the author has a sure eye for detail and a facility for relating personal experience that melds perfectly with the general narrative. From a review by Pauline Ferrie of the Irish Emigrant.
Click here for Yesterday's Ireland.



One of our favorite resources. A must-have if you want to learn the basics about Irish culture.
Click here for Things Irish.




Old Days, Old Ways
by Olive Sharkey


This is a wonderfully written commentary on many aspects of rural Irish life in the recent past - when my grandparents and great-grandparents lived like this. There are a multitude of good drawings, interesting to learn about and/or compare with American implements. It's easy to pick up again after a hiatus, or easy to read right through. The author draws on her own family's experiences and acquaintances to illumine her narrative. I'm so glad I stumbled on this little volume!
Amazon Reviewer
Click for Old Days, Old Ways.




Lie of the Land
by Fintan O'Toole

A regular contributor to the irish Times and The Guardian, O'Toole applies his eagle journalistic eye to the state of ireland at the end of the 20th century. It's a riveting read as O'Toole examines with in-insight, humour and a bit of the blarney, the repercussions of a booming economy which has thrust ireland into the ranks of the richest European countries.
Click here for Lie of the land.

---
Click here for Books by category:
Fiction | Classics | Heritage | History | The Troubles | Sports | Scenic | Humour | Folklore/Superstitions | Blessings & Prayers | Quotes & Trivia | Animals | Literature | Kitchen & Food | Kids Stories | Travel | Poetry | Weddings | Genealogy | Biographical | Crafts | Christmas | Irish Dancing | Miscellaneous | Irish Language | Supernatural | Irish America | Music

Heritage Page: 1 Next


Fri, Feb 2, 2018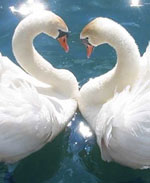 Irish God and Goddess of love
Oengus is the Irish God of love, beauty and youth. According to the old folklore, his kisses became birds. It is also said that he dreamed of a beautiful maiden, named Caer, for whom he searched all over Ireland. Eventually, he found her chained to 150 other maidens, destined to become swans at the time of Samhain. Legend has it that Oengus transformed himself into a swan and was united with his love.
Aine of Knockaine is the Irish Goddess of love. She is also known as the Fairy Queen of Munster and as a goddess of fertility beause she has control and command over crops and animals, especially cattle. Another name by which she is known is Aillen. To learn more about Irish mythology, please click Irish Myths & Legends.
Photo Credit: Wikipedia

Click for More Culture Corner.

Can't Find it?!

Our Library is compiled from what we know and like. If you can't find what you're looking for read on.
• First: go to Amazon -
There's no escaping the fact that they are the largest catalog.
Note: There are multiple Amazons and they do not carry exactly the same items. Any one of the U.S., U.K. and Canada sites may not have the item but another Amazon will. Each site will ship anywhere in the world. Try them all before you give up.
Click here for Amazon.US.
Click here for Amazon.UK.
Click here for Amazon.Canada.
• Second: Amazon doesn't have it? Try Powells. They are the largest book source in New York and they have a good selection of 'out of print' books. Click here for Powells.
This link brings you to a list of 600 Irish titles; if you're looking for something else, just Search.
• Third: Still can't find It? Alright, try ALibris they are the place for 'books you never thought you'd find'. We've found everything we were after. Click here for ALibris.

• Last: Nothing Worked?
E-Mail us, we'll give it a go. Click for Russ & Bridget.
---
Elegant bookmark is made of silver over pewter. It measures 3" x 1". When in use, the pretty Celtic design sticks out of your book. Or choose Trinity Knot or Celtic Heart.

Click for Celtic Book mark.

---
All contents copyright © 2001 through 2011 inclusive - all rights reserved.
March 4, 2011

Rollover button Images:
Wedding LaRose, Kids Reading & Kitchen Apples and Tea from All Posters prints.
The information provided on this site is offered as-is, without warranty. This site's owners, operators, authors and partners disclaim any and all liability from the information provided herein.
Any trademarks or registered trademarks on this site are the property of their respective owners.

This Web Site Bashed, Kicked & Glued together by Russ Haggerty.