Traditions, folklore, history and more. If it's Irish, it's here. Or will be!
"People will not look forward to posterity who never look backward to their ancestors."
-Edmund Burke
---
Quotes

Library: Books, Movies, Music

Prints & Photos

Poetry

Jokes

---
---
Shops Ireland
---
Bunús na Gaeilge
(Basic Irish)

---
---
Did You Know?
---
Himself/Herself
Write to Us
Readers Write..
Links/Link to Us
---
Advertise with us
---
Awards & Testimonials

Submissions Guide
---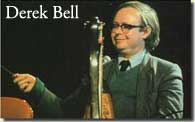 The Main Music Library
---
If you like the Clancy Brothers & Tommy Makem you will love The High Kings, a new folk group brought together by the same creator and producer of The Celtic Woman. Comprised of excellent and touching renditions of many old favorites, the quartet's harmonies are enhanced by superb arrangements. Definitely worth adding to your Irish music library.
Click here for The High Kings.




Song for Ireland
Mary Black


A collection of more traditional or traditionally-inspired Irish material from one of the most beautiful voices in the world. If you haven't heard Mary Black, this is the one to start with.
Click here for Song for Ireland

We never tire of listening to this Narada compilation. It's been out a while, but we can still remember the thrill of listening to it for the first time. From Carolan's Ramble to Cashel by Northern Lights to Strathgarry by Simon Wynberg, every cut has become a favorite. Some might say it's "New Age Celtic" - but, no matter. Amazon gives you the opportunity to judge for yourself; click Celtic Odyssey.




Mystic Harp
Derek Bell


Derek Bell was the harpist for The Chieftains. His recent sudden death has left a void that will be impossible to fill. He joined the group in 1972, after a distinguished career as a harpist with the Northern Ireland BBC Orchestra, and as a professor of harp and Irish harps at the Belfast Academy of Music. In addition to this CD which has won rave reviews, he has several other solo albums to his credit. See our Article Derek Bell
Click here for Mystic Harp



Altan is a beautiful example of TRUE Celtic folk music! From the fast, up-beat reels, to Mairead's beautifully sung lullabies, The Best of Altan is sure to keep your spirit soaring, and your feet dancing!
Click here for Altan


Celtic Treasure
Various Artists


All beautiful tunes by Carolan, This is one we've had for a while. First off, two planxties by Shelley Phillips (of The Fairy Round fame). All that you hope and expect are here. Eleanor Plunkett, Carolan's Concerto, Carolan's Farewell to Music and more.
See our Article on O'Carolan
Click here for Celtic Treasure.




Carolan's Receipt
by Derek Bell


Derek Bell recorded Carolan's Receipt in 1975, the same year he joined the Chieftains. The selections include "Sídh Beag agus Sídh Mór," the first melody O'Carolan composed, as well "Carolan's Farewell to Music," which was his last. There have been dozens of settings of O'Carolan's compositions released since these, but none have surpassed the beauty of Bell's.
Michael Simmons
See our Article on O'Carolan
Click here for Carolan's Receipt.


The Wide World Over: A 40-Year Celebration
The Chieftains


This unique CD gathers into a single collection the Chieftains most memorable moments from the past four decades, including alliances with artists such as Van Morrison. Because it features more collaborations than it does traditional tunes and songs, it may not appeal to the Irish music purist. While many fans will prefer their Chieftains served straight up and not sharing the limelight, the CD is thoroughly enjoyable. As one reviewer put it so well - "good music is good music, no matter where it comes from or who plays it."
Click here for The Wide World Over




James Galway & The Chieftains In Ireland


Two of Ireland's most popular music ambassadors team up to produce an outstanding collection of ancient airs, lively jigs and reels, and lush, romantic melodies.This CD has been in our collection for more than ten years and we never tire of listening to it.
See Review
Click here for Galway & Chieftains

This is one of our favorite Irish recordings! It includes many of the best themes from Irish-related movies, including Barry Lyndon, Far and Away and Circle of Friends. As usual, the Chieftain's are superb! A must have in any Irish music library.
Click here for Film Cuts


Celtic Lovers
by Maire Breatnach


We heard some of this on Mo Cheol Thú - "You Are My Music", the Radio 1 broadcast on Sunday mornings - it is beautiful.
Click here to buy Celtic Lovers.
---
Fri, Feb 2, 2018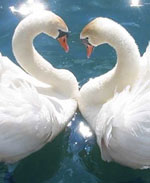 Irish God and Goddess of love
Oengus is the Irish God of love, beauty and youth. According to the old folklore, his kisses became birds. It is also said that he dreamed of a beautiful maiden, named Caer, for whom he searched all over Ireland. Eventually, he found her chained to 150 other maidens, destined to become swans at the time of Samhain. Legend has it that Oengus transformed himself into a swan and was united with his love.
Aine of Knockaine is the Irish Goddess of love. She is also known as the Fairy Queen of Munster and as a goddess of fertility beause she has control and command over crops and animals, especially cattle. Another name by which she is known is Aillen. To learn more about Irish mythology, please click Irish Myths & Legends.
Photo Credit: Wikipedia

Click for More Culture Corner.

Can't Find it?!

Our Library is compiled from what we know and like. If you can't find what you're looking for read on.
• First: go to Amazon -
There's no escaping the fact that they are the largest catalog.
Note: There are multiple Amazons and they do not carry exactly the same items. Any one of the U.S., U.K. and Canada sites may not have the item but another Amazon will. Each site will ship anywhere in the world. Try them all before you give up.
Click here for Amazon.US.
Click here for Amazon.UK.
Click here for Amazon.Canada.
• Second: Amazon doesn't have it? Try BMG. They are one of the largest Music stores - period. Click here for
BMG Music.
We recommend you search for artist or title words.
• Third: Still can't find It? Alright, try ALibris they are the place for 'books you never thought you'd find'. They now carry music (even vinyl). The prices vary, since they are offered from various sources.
Click here for ALibris.

• Fourth: Is it in print, at least?
Try Irish Music International, they'll go out of their way to obtain any item currently available.
Click for Irish Music International.
• Last: Nothing Worked?
E-Mail us, we'll give it a go. Click for Russ & Bridget.
---
All contents copyright © 2001 through 2011 inclusive - all rights reserved.
March 4, 2011

Rollover button Images:
Wedding LaRose, Kids Reading & Kitchen Apples and Tea from All Posters prints.
The information provided on this site is offered as-is, without warranty. This site's owners, operators, authors and partners disclaim any and all liability from the information provided herein.
Any trademarks or registered trademarks on this site are the property of their respective owners.

This Web Site Bashed, Kicked & Glued together by Russ Haggerty.