Traditions, folklore, history and more. If it's Irish, it's here. Or will be!
"People will not look forward to posterity who never look backward to their ancestors."
-Edmund Burke
---
Quotes

Library: Books, Movies, Music

Prints & Photos

Poetry

Jokes

---
---
Shops Ireland
---
Bunús na Gaeilge
(Basic Irish)

---
---
Did You Know?
---
Himself/Herself
Write to Us
Readers Write..
Links/Link to Us
---
Advertise with us
---
Awards & Testimonials

Submissions Guide
---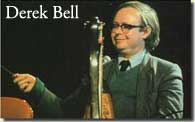 The Music Library
---

Celtic Woman - A Christmas Celebration

Imagine lilting Celtic voices against rich orchestral arrangements and sparser settings enhanced with the traditional Irish sounds of uilleann pipes, harp, and ancient choral harmony. The result is a splendid variety of reverent but lively arrangements which wouldn't be out of place at a church, concert hall, or good old-fashioned Irish ceili.
Edited from an Amazon review.
Click here for Celtic Woman - A Christmas celebration.






This seasonal offering from one of the world's most successful yet enigmatic artists was originally envisioned as a Christmas album,but evolved into a more general winter theme. That said, there are some lovely "Christmassy" tracks which are sure to be played over and over during the holidays.
Click here for And Winter Came.



Real Irish Christmas
Various Artists


For a non-traditional Christmas (yet very traditional Irish) recording, this CD offers a wide variety of moods - from serious and reflective to joyful and exuberant. The cover photo is particularly appealing and reminds this reviewer of the eager anticipation she once knew - oh, to have that feeling back again.
Click here for Real Irish Christmas.




To Warm The Winter's Night
Áine Minogue


...a spellbinding portrait of midwinter's moods and textures. Her harp is austere, never glissando-glossy or aimlessly lush. Familiar melodies such as "Noel Nouvelle" and "Greensleeves" are delivered gracefully, with gorgeous string and oboe support. Minogue's shy whisper of a soprano delivers a lulling Gaelic version of "Silent Night" and the ethereal "Darkest Midnight." Spun together with brief snatches of spoken narration, this is a tender holiday masterpiece. Scott Alarik, the Boston Globe.
To listen to a few excerpts, please click Warm Winter's Night Listen.
To buy the recording, please click To Warm a Winter's Night.



As always, one of Ireland's most beloved tenors delivers an impeccable performance on each of the classics in this beautiful collection of seasonal favorites.
Click here for Frank Patterson At Christmas.




We Three Kings
The Irish Tenors


As always, the trio is brilliant as they deliver superb renditions of seasonal favorites - from the title cut to O Holy Night. They also give us some surprises with Battle Hymn of the Republic, America The Beautiful, and a flawless duet by Finbar and Anthony of Pie Jesu.
Click here for We Three Kings.




Songs of Christmas
The Irish Rovers


One of Ireland's best-loved folk groups mixes traditional Irish holiday fare with more familiar carols and songs. Included are that wickedly funny Miss Fogarty's Christmas Cake" as well as the always-popular "Christmas in Killarney. A merry set of tunes, just try to sit still or not sing along when the lads break into "Christmas Caroling" with all the gusto of a good round of pints at the pub. Well worth a listen.
Click here for Songs of Christmas.




An Irish Christmas Carol
Danny O'Flaherty


If you've ever been to O'Flaherty's Pub in New Orleans, you'll be familiar with Danny and you should particularly enjoy this recording where he offers a lovely assortment of Irish songs for the season. Some we are familiar with - Curoo, Curoo, for example, but there are many here that are new to us.
Click here for An Irish Christmas Carol.




To Shorten The Winter
Tommy Sands


Here we have new material and old favorites, including a beautiful reading of Patrick Kavanagh's "A Christmas Childhood/A Call to Hope." Backed by Liam O'Flynn's haunting uilleann pipes and vocals by Dolores Keane, save for a couple of incongruities such as "Whiter Shade of Pale, it's an excellent seasonal recording.
Click here for To Shorten The Winter.




Spirit of an Irish Christmas
by Roisin Dempsey

A collection of best loved Christmas carols which have been given a traditional Irish quality! The songs are performed by Róisin Dempsey and the arrangements feature a band of celebrated Irish musicians, including David Hayes, Declan Masterson, Colm O'Tiarnaigh, Nigel Davey and Nick Bailey, who brought their wealth of expertise together to help create a unique sound to highlight Róisín's wonderful voice.
Click here for Spirit of an Irish Christmas.

---
Fri, Feb 2, 2018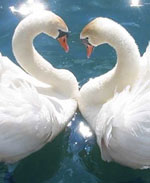 Irish God and Goddess of love
Oengus is the Irish God of love, beauty and youth. According to the old folklore, his kisses became birds. It is also said that he dreamed of a beautiful maiden, named Caer, for whom he searched all over Ireland. Eventually, he found her chained to 150 other maidens, destined to become swans at the time of Samhain. Legend has it that Oengus transformed himself into a swan and was united with his love.
Aine of Knockaine is the Irish Goddess of love. She is also known as the Fairy Queen of Munster and as a goddess of fertility beause she has control and command over crops and animals, especially cattle. Another name by which she is known is Aillen. To learn more about Irish mythology, please click Irish Myths & Legends.
Photo Credit: Wikipedia

Click for More Culture Corner.

Can't Find it?!

Our Library is compiled from what we know and like. If you can't find what you're looking for read on.
• First: go to Amazon -
There's no escaping the fact that they are the largest catalog.
Note: There are multiple Amazons and they do not carry exactly the same items. Any one of the U.S., U.K. and Canada sites may not have the item but another Amazon will. Each site will ship anywhere in the world. Try them all before you give up.
Click here for Amazon.US.
Click here for Amazon.UK.
Click here for Amazon.Canada.
• Second: Amazon doesn't have it? Try BMG. They are one of the largest Music stores - period. Click here for
BMG Music.
We recommend you search for artist or title words.
• Third: Still can't find It? Alright, try ALibris they are the place for 'books you never thought you'd find'. They now carry music (even vinyl). The prices vary, since they are offered from various sources.
Click here for ALibris.

• Fourth: Is it in print, at least?
Try Irish Music International, they'll go out of their way to obtain any item currently available.
Click for Irish Music International.
• Last: Nothing Worked?
E-Mail us, we'll give it a go. Click for Russ & Bridget.
---
All contents copyright © 2001 through 2011 inclusive - all rights reserved.
March 4, 2011

Rollover button Images:
Wedding LaRose, Kids Reading & Kitchen Apples and Tea from All Posters prints.
The information provided on this site is offered as-is, without warranty. This site's owners, operators, authors and partners disclaim any and all liability from the information provided herein.
Any trademarks or registered trademarks on this site are the property of their respective owners.

This Web Site Bashed, Kicked & Glued together by Russ Haggerty.