Traditions, folklore, history and more. If it's Irish, it's here. Or will be!
"People will not look forward to posterity who never look backward to their ancestors."
-Edmund Burke
---
Quotes

Library: Books, Movies, Music

Prints & Photos

Poetry

Jokes

---
---
Shops Ireland
---
Bunús na Gaeilge
(Basic Irish)

---
---
Did You Know?
---
Himself/Herself
Write to Us
Readers Write..
Links/Link to Us
---
Advertise with us
---
Awards & Testimonials

Submissions Guide
---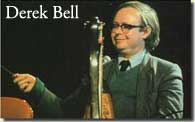 The Main Music Library
---

The Very Best of The Irish Tenors


If you still have the enviable pleasure of discovering these amazing vocalists-or want to turn a friend on to their musical charms-this compilation CD will do the job nicely. It brings together such classics as "Danny Boy," "Toora Loora" "Last Rose of Summer," and "When Irish Eyes Are Smiling" (featuring John McDermott)-all rendered with the kind of passionate, heartfelt, and harmonious crooning that is their signature style, whether they're singing as an ensemble or as highlighted soloists. Adapted and edited from a review by Sarah Chin.
Click here for Best of the Irish Tenors.



...and other Irish love songs. Includes many old favorites, from Danny Boy to Galway Bay.
Click here for Come Back to Erin

Many of John McCormack's recordings have been remastered and are available on amazon.
Click here for My Wild Irish Rose - just one of dozens from which to choose.



June 14th is John McCormick's birthday here is a splendid recording which includes him singing many old favorites.
Click here for Legendary Tenors

We have seen The Irish Tenors in concert and they are truly magnificent! While seeing and hearing them live is the ultimate, playing this CD helps us to relive the magic of that memorable evening.
Click here for Ellis Island



A '2 on 1' special in memory of Belfast-born Ruby who passed away a few years ago. These are the two most successful 'Irish' albums from the late 50's and early 60's. In all, there are 22 cuts which include favorites such as Christmas in Killarney, Miss O'Leary's Irish Fruit Cake, Dear Old Donegal, Mountains of Mourne and many more. With recordings that were impossible to find until this collection became available, if you're a fan of the "Irish Nightingale," this is one set that belongs in your music library.
Adapted and edited from an amazon review.
Click here for Ruby Murray.




Ronan
Ronan Tynan

"When Ronan sings the clouds cry but the sun turns up sooner than it would have," Bono writes in a liner note for "Ronan", the tenor's new recording for Decca. "He sang for my father, Bob, as we put him in the ground, and it felt like shelter. The wind died down, the rain stopped for the loudest, softest voice we have … a great Irish tenor."
Click here for Ronan.






Ireland's Greatest Hits
Various Artists

If you are looking for what might be the best versions of "That's an Irish Lullaby", Mother Machree, My Wild Irish Rose, and other Irish classics, you've found the right CD because John Gary's versions of these songs are the greatest renditions, I have ever heard, and that includes Frank Patterson.
Adapted from an Amazon review. ED. Note: John Gary's version of Kathleen Mavourneen is also brilliant and what drew us to the CD to begin with.
Click here for Ireland's Greatest Hits.


The Danny Boy Album
Various Artists

Enthralling from beginning to end, the variety of renditions keeps the listener anxiously waiting for the next one. From Mario Lanza to James Galway, the Chieftains to Kate Smith, herewith are a dozen versions of the ageless classic.
To listen to samples or to purchase, please click The Danny Boy Album.





This is Ireland
Various Artists

A popular collection of favorite classics from Danny Boy to Clancy Lowered the Boom. Take a look at the playlist and have a bit of a giggle when you see the hilarious typo on track #7. We're not going to give it away - you have to go look for yourself!
Click here for This is Ireland.


---
Fri, Feb 2, 2018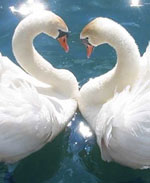 Irish God and Goddess of love
Oengus is the Irish God of love, beauty and youth. According to the old folklore, his kisses became birds. It is also said that he dreamed of a beautiful maiden, named Caer, for whom he searched all over Ireland. Eventually, he found her chained to 150 other maidens, destined to become swans at the time of Samhain. Legend has it that Oengus transformed himself into a swan and was united with his love.
Aine of Knockaine is the Irish Goddess of love. She is also known as the Fairy Queen of Munster and as a goddess of fertility beause she has control and command over crops and animals, especially cattle. Another name by which she is known is Aillen. To learn more about Irish mythology, please click Irish Myths & Legends.
Photo Credit: Wikipedia

Click for More Culture Corner.

Can't Find it?!

Our Library is compiled from what we know and like. If you can't find what you're looking for read on.
• First: go to Amazon -
There's no escaping the fact that they are the largest catalog.
Note: There are multiple Amazons and they do not carry exactly the same items. Any one of the U.S., U.K. and Canada sites may not have the item but another Amazon will. Each site will ship anywhere in the world. Try them all before you give up.
Click here for Amazon.US.
Click here for Amazon.UK.
Click here for Amazon.Canada.
• Second: Amazon doesn't have it? Try BMG. They are one of the largest Music stores - period. Click here for
BMG Music.
We recommend you search for artist or title words.
• Third: Still can't find It? Alright, try ALibris they are the place for 'books you never thought you'd find'. They now carry music (even vinyl). The prices vary, since they are offered from various sources.
Click here for ALibris.

• Fourth: Is it in print, at least?
Try Irish Music International, they'll go out of their way to obtain any item currently available.
Click for Irish Music International.
• Last: Nothing Worked?
E-Mail us, we'll give it a go. Click for Russ & Bridget.
---
All contents copyright © 2001 through 2011 inclusive - all rights reserved.
March 4, 2011

Rollover button Images:
Wedding LaRose, Kids Reading & Kitchen Apples and Tea from All Posters prints.
The information provided on this site is offered as-is, without warranty. This site's owners, operators, authors and partners disclaim any and all liability from the information provided herein.
Any trademarks or registered trademarks on this site are the property of their respective owners.

This Web Site Bashed, Kicked & Glued together by Russ Haggerty.