Traditions, folklore, history and more. If it's Irish, it's here. Or will be!
"People will not look forward to posterity who never look backward to their ancestors."
-Edmund Burke
---
Quotes

Library: Books, Movies, Music

Prints & Photos

Poetry

Jokes

---
---
Shops Ireland
---
Bunús na Gaeilge
(Basic Irish)

---
---
Did You Know?
---
Himself/Herself
Write to Us
Readers Write..
Links/Link to Us
---
Advertise with us
---
Awards & Testimonials

Submissions Guide
---
An Irish Christmas - Ding Dong, Merrily on High...
by Bridget Haggerty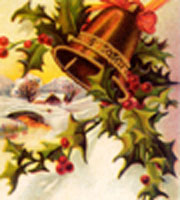 One of the contemporary traditions in the Haggerty household is that no-one is allowed to play Crosby's Christmas in Killarney until after Santa pulls up outside of Macy's at the end of the Thanksgiving Day Parade. Not that it would ever come first on the play-list anyway. It's more likely that you'd hear Manheim Steamroller's Hark the Herald, or Leon Redbone's Frosty, the Snowman. Perhaps I've lived in America for far too long.

When I was little, we didn't have a parade to herald the Christmas season. We began singing carols at Mass on the first Sunday of Advent - never before. Generally, even the retail establishments respected this custom and we were spared today's commercial onslaught as soon as Halloween was over.

Caroling the neighbors with my friends was always a favorite way to raise a little extra pocket money and in this season of goodwill, there was often an offer of a fresh-baked treat, as well as a three-penny bit, in exchange for our strenuous renditions of whichever carol the hapless neighbor had agreed to listen to. Between us, we knew at least three or more that were guaranteed to have our audience practically begging for us to stop because they had so many verses. Good ones like Good King Wencelas - they were the best because the audience knew what was coming and would begin applauding after the first four lines. Silent Night was the worst because we always had to sing the whole lot. It took me a long time to understand why. Many years later, I learned about the World War I miracle when the opposing forces simply set aside their arms one Christmas Eve. They exchanged chocolate and cigarettes, played a game of football, shared photos of loved ones, and together, they sang what seems to have become the most sentimental Christmas carol of all time.

Oddly enough, while my mother allowed us to go out caroling, (and also warmly welcomed the local group of singers from our church who came to our street on a cart, all dressed up in Victorian costume), she wasn't familiar with the custom. Neither was my father. Before their time, it was likely that town leaders would have hired groups of poor people to go around from door to door, singing and playing the songs of the season. In the old days, these minstrels were known as "Waits," and they would greet each family with a carol and an announcement of the time and weather. For their trouble, they'd receive a pence or two, and perhaps a small trinket. Today, this custom still continues in parts of Leinster and the west of Ireland, and the singing of carols or Christmas hymns is especially recognized in Kilmore, Co.Wexford, where a different hymn is sung for each of the twelve days of Christmas. Local tradition says that these hymns are more than 200 years old and that the leader of the singers has always been a member of the the Devereaux family.

Fact is, most of the best-beloved carols in Ireland or anywhere else, originated in Europe - many of them in England. But, for this Celtic heart, I was delighted to discover that several are close to my roots.

Ma Gron War'n Gelinen is Cornish; here are a few lines - I'm sure you'll find them familiar:
Now the holly bears a berry as white as the milk,
And Mary bore Jesus, who was wrapped up in silk.
And Mary bore Jesus our Savior to be,
And the first tree in the greenwood, it was the holly.
To listen to the carol, please click Now the holly bears a berry - Rutter

The Wexford Carol dates back to the 12th century and, as one might expect, it's thought to have originated in Co. Wexford:
Good people all, this Christmas-time,
Consider well and bear in mind
What our good God for us has done
In sending his beloved Son.
With Mary holy we should pray
To God with love this Christmas day;
In Bethlehem upon that morn
Jesus Christ was born.
To listen to the carol, please click The Wexford Carol - The Palestrina Choir -St Mary's Dublin

Another old Irish carol is Curoo, Curoo, or the Carol of the Birds. It dates back to at least the 18th century and while it is readily available sung in English, the Clancy Brothers did the traditional Irish version on their now difficult to find recording, The Clancy Brothers Christmas:
Full many a bird did wake and fly
Curoo, curoo, curoo
Full many a bird did wake and fly
To the manger bed with a wandering cry
On Christmas day in the morning
Curoo, curoo, curoo
Curoo, curoo, curoo
To listen to the carol, please click Curoo, Curoo - The Clancy Brothers

Yet another perennial favorite is Whilst Shepherds Watch'd Their Flocks by Night. Did you know the lyrics were written by Nahum Tate - a poet and playwright who was born in Dublin, Ireland? In 1692, he became poet laureate of England. His main claim to fame, however, was in writing happy endings to Shakespearean tragedies!
Whilst Shepherds Watch'd their flocks by night,
All seated on the ground,
The Angel of the Lord came down,
And glory shone around.
To listen to the carol, please click WhilstShepherds Watched Their Flocks By Night - Kings College

There are probably many carols with Irish origins or links that I have missed - but, time and space allow me to mention only just a couple more: Christmas Day is Come is another Wexford carol which was written by Luke Wadding, Bishop of the Ferns Diocese
Christmas day is come; let's all prepare for mirth
with songs of joy and gladness, for Christ is come to earth
To listen to the carol, please click Christmas Day is Come - Anuna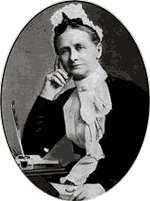 And then there's Once in Royal David's City. You don't hear this carol very often in the USA and I'm always transported back to my childhood when PBS occasionally airs a BBC holiday program that includes it. It was written in 1848 by poet Cecil Frances Humphreys Alexander who was born in Co. Wicklow.

Once in royal David's city Stood a lowly cattle shed,
Where a mother laid her baby In a manger for His bed.
Mary was that mother mild, Jesus Christ her little child.
He came down to earth from heaven, Who is God and Lord of all,
And His shelter was a stable, And His cradle was a stall;
With the poor, and mean, and lowly, Lived on earth our Savior Holy.
And through all His wondrous childhood He would honor and obey,
Love and watch the lowly Maiden, In whose gentle arms He lay.
To listen to the carol, please click Once in Royal David's City - Kings College

Cecil wrote about 400 hymns during her lifetime and was the wife of Archbishop William Alexander who was the Anglican primate for Ireland. She's probably most famous for one of my childhood favorites "All Creatures Great and Small."

Additional Carols
We found the following after the article was written and we are currently researching more details about their origins. But in the meantime, we hope you enjoy listening to them.
Don oíche úd i mBeithil' To That Night in Bethlehem - Altan

The Kerry Christmas Carol - Tim Dennehy

The Darkest Midnight in December - The Kilmore Carols

REF: More details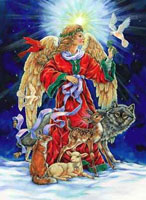 As with so many aspects of an Irish Christmas, it is a festival that is first and foremost, deeply religious. I love the idea that Once in Royal David's City was written by a Protestant and that it's very likely most of my favorite carols were written by English composers. This is the one time of year when the miracle of Bethlehem seems to erase all of our differences and brings us together in a spirit of love and harmony.
On that holy night, two thousand years ago, the angels sang:
Siochain ar Talamh - Peace on Earth.




Images: Bells from an old Christmas card
Peace angel from All Posters

For more of our Holiday Stories click on the following links.
Advent/Christmas Holidays
Time at this Point in the Year
An Advent Memory
Yes, Kelsey and Maddie, there is a Santa Claus
Waiting for St. Nicholas
Christmas - Preparing the Puddings
Christmas - Food for the Feast
An Irish Christmas - Then & Now
An Irish Christmas - The Day Before
Memories of Christmas Eve Past
An Irish Christmas - Ding Dong Merrily On High
Seasons Greetings in Irish
St. Stephen's Day to New Year's Eve
New Year's Day to Epiphany
Many Years Ago by John B. Keane
Rowing to Christmas Mass
Burying the Baby Jesus
White Washed Walls
An East Cork Christmas


Fri, Feb 2, 2018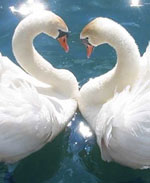 Irish God and Goddess of love
Oengus is the Irish God of love, beauty and youth. According to the old folklore, his kisses became birds. It is also said that he dreamed of a beautiful maiden, named Caer, for whom he searched all over Ireland. Eventually, he found her chained to 150 other maidens, destined to become swans at the time of Samhain. Legend has it that Oengus transformed himself into a swan and was united with his love.
Aine of Knockaine is the Irish Goddess of love. She is also known as the Fairy Queen of Munster and as a goddess of fertility beause she has control and command over crops and animals, especially cattle. Another name by which she is known is Aillen. To learn more about Irish mythology, please click Irish Myths & Legends.
Photo Credit: Wikipedia

Click for More Culture Corner.
By passing over too-familiar Christmas songs in favor of less-well-known melodies, Brian O'Donovan, the host of the Celtic Sojourn radio show, has come up with that rarest of all holiday treats - a gift that both surprises and delights. Edited from a review by Michael Simmon.
We've owned The Bells of Dublin for about ten years and it remains one of our favorite Christmas recordings. The Chieftains are impeccable as always but, in addition to their traditional Irish sound, they team up with a group of contemporary vocalists; the mix works well.
Please click for The Bells of Dublin.
---