Fáilte
Welcome to Irish Culture and Customs, a labor of love we began several years ago. What started as a surprise milestone birthday trip to Ireland became the beginning of a journey through time. A 2,000-year voyage on a quest to learn as much as we can about everything Irish. So here's where we are so far - more than 700 pages that range from Irish poetry, superstitions , Kids Stories and recipes to specific Irish calendar celebrations such as St. Patrick's Day , Beltane, Samhain and the Feast of St. Brigid. Whether it's an Irish symbol such as the shillelagh, the Shamrock and the Book of Kells or an Irish craft like Aran Isle knitting, you'll discover a wide range of topics in our index. We hope you find the little bit of Ireland you may be looking for and we encourage you to share what you discover with your loved ones on your family website, blog, or social network.



---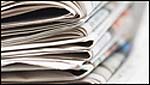 Today's Irish headlines
We comb the newspapers and web sites to find news to start your day with a positive spin. In this section you will also find links to stories from the past two weeks as well as links to the major Irish newspapers, the current time in Ireland and a link to the weather forecast.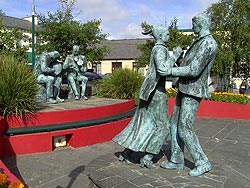 Making a Match in Lisdoonvarna
Matchmaking is one of Ireland's oldest traditions and, for the last couple of hundred years, a good deal of it has taken place in Lisdoonvarna during September and early October.
The name Lisdoonvarna comes from 'Lios Duin Bhearna', which means the lios or enclosure of the fort in the gap. The town developed into a tourist centre as early as the middle of the 18th-century when a top Limerick surgeon discovered the beneficial effects of its mineral waters. People travelled from near and far to bathe in, and drink, the mineral waters. Rich in iron, sulphur and magnesium, the waters gave relief from the symptoms of certain diseases including rheumatism and glandular fever.
[Continue]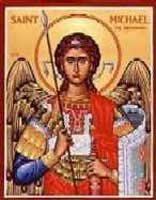 Celebrating St. Michael's Day in Old Ireland
by Bridget Haggerty
Throughout the Celtic lands, Michaelmas - September 29, marked the end of the harvest. This was the time that farm folk calculated how many animals they could afford to feed over the winter and how many would have to be sold or slaughtered and salted down in order to preserve the meat.
In addition to livestock fairs, rural folk attended hiring fairs which were especially important for farm laborers looking for winter employment after the harvest.
Michaelmas was also one of the regular quarter-days for settling rents and accounts; often, since this was also the time of the "geese harvest", many a farmer paid off his accounts with a brace or more of plump birds from the flock hatched in the spring. Traditionally, on St. Michael's Day, Irish families sat down to a roast goose dinner.
[Continue]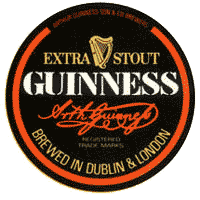 A Taste of Ireland: Guinness - For Strength!
by Bridget Haggerty
Peter O' Toole was once asked what was his favorite Irish food: "My number one choice is Guinness. My number two choice would be Guinness. My number three choice would have to be Guinness." While there are other stouts brewed in Ireland, including Beamish and Murphys, Mr. O'Toole's choice is shared by seven out of ten Irish drinkers — and probably an equivalent ratio of stout drinkers throughout the world.
Who could have anticipated how important it was to become when, in 1759, Arthur Guinness took over the lease of an abandoned brewery just outside the city walls of Dublin at St. James' Gate. Arthur followed the fashion of the times and started out by brewing malty, reddish ales. But, within a decade, he introduced a different kind of beer which would eventually win over the taste of his countrymen and eclipse the dark beers of England.
[Continue]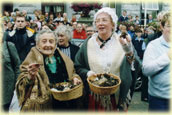 The Galway International Oyster Festival - a joyous celebration of a native aristocrat
by Bridget Haggerty
Co. Galway is very fortunate to have the best oyster beds in Ireland. In the unpolluted waters of Brady Bay and Clarenbridge, the oysters lie waiting to be harvested at the beginning of the oyster season on September 1st.
This aristocrat of the sea is generally about three years old, and has been maturing and fattening - ready for its first - and last - encounter with the locals and tourists. Paired up with homemade brown bread and washed down with pints of Guinness, Galway oysters are a gourmet treat not to be missed - especially during the annual festivals in Clarenbridge and Galway City.
[Continue]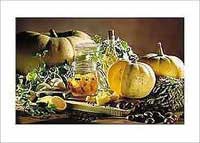 How the Irish invented Hallowe'en
by Brendan Sharkie
The Celts celebrated Hallowe'en as
Samhain, the Feast of the Dead
, when the deceased revisited the mortal world. This Oiche na Sprideanna (Spirit Night) marked the end of summer.
During the 8th century, the Catholic Church designated the first day of November as All Saints Day - all Hallows. Thus All Hallows Eve became Hallowe'en. It was an occasion of family reunion after booleying. (Booley - a milking place). Booleying was a system of moving cattle and sheep to summer pastures on higher ground or distant moorland. Young folk and even whole families left the village after the crops were sown and migrated to the booley area. Small homes were built with turf or sods, or of wicker work, and roofed with branches or heather. A chair or two, the cast iron pot, a creel and a few household items would have been strapped to the donkey's back. The little churn was slung on one side of the animal, into which the youngest child was often thrust, its head being the only part visible.
[Continue]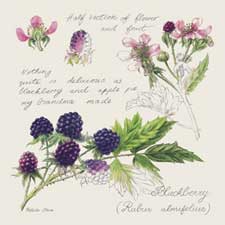 The irish Kitchen: Michaelmas Pie
Contributed by Aideen
We spent a great deal of time looking for a recipe, but while many mentions of Michaelmas Pie can be found on the internet and in cook books - especially in reference to the Irish custom of hiding a ring in it - we've yet to find a source that lists the ingredients. Is it savory or is it sweet?
Determined to to solve the mystery, we asked our resident Irish speaker, Aideen, if she knew. She belongs to an internet recipe exchange club and gave them the challenge; but even this group of foodie fanatics was unable to come up with a definitive answer.
Reading through all of the information about Michaelmas day and the traditions associated with it - eating goose, for example, as well as carrots in some of the Celtic nations, we agree with Aideen's suggestion that the Michaelmas meal would most likely have ended with pie for dessert. And, since blackberries and apples are plentiful this time of year, we think it's just as likely the Michaelmas Pie would have been made with these ingredients.
There's another reason we believe blackberries would have been an ingredient. According to old folklore, at Michaelmas, the devil spits on the blackberries (or worse!), so it's considered ill-advised to eat them after September 29th.
If you happen to live where blackberries grow wild, why not take advantage of their abundance at this time of year and gather as many as you can for making crumbles, jam....and Michaelmas Pie!
Go raibth maith agat Aideen!
[Continue]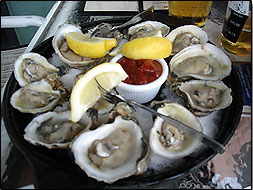 The Irish Kitchen: Irish Oyster Recipes
Contributed by Hartson Dowd

In honour of the annual Oyster Festivals in Galway, our Irish Kitchen offers tempting recipes contributed by our resident recipe collector, Hartson Dowd. We like our oysters raw on the half-shell with a dash of lemon and hot sauce - but we are equally as fond of these tender mollusks fried, sautéed, or simmered in stews.
Photo Credit:
Old Recipe Book
[Continue]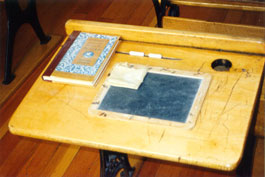 Basic Irish - Back to School.
It is that time of the year once more. When the parents are eager for school to begin and the children would rather not, thank you very much. This lesson focuses on words and phrases related to education and which now includes additions and modifications.
[Continue]
Kids' Ireland: Ugly Feet
by Grainne Rowland.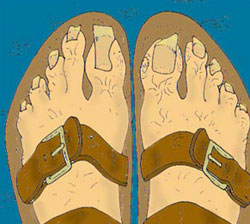 Tadhg was a tailor in Ballyvourney. People constantly made fun of Tadhg.
"Who's got the ugliest feet, Tadhg?" the children would jeer.
"Tadhg, cover those feet, please!" taunted the adults in town.
But Tadhg took the teasing in stride. He just laughed with the townspeople and joked back with them.
One night, there was a gathering in the house of one of the women. A hooley was in full swing. People were everywhere in the cottage. Music was floating through the air, and people were dancing.
[Continue]
Music Review: RUNA - a tradition in the making
by William Ramoutar
The mandolin has never been my thing. There – I've said it. I know I'll probably get chastised for this. But Dave Curley has changed my mind about it somewhat.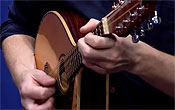 He is one of the members of the Philadelphia-based band, Runa. He plays mandolin, banjo, and sings, and until recently I was quite unaware of his superb talents. In fact, Runa were a bit of an unknown entity to me. I had received their latest cd, ironically called "Current Affairs," from the marvelous Patrick Garrett of Real Good Music, a promoter who works hard to get the word out about many new and upcoming bands and artists and who thankfully sees fit to inform me of his latest stable of artists. A chance meeting on Facebook with their effervescent percussionist Cheryl Prashker, born and raised in Montreal Canada, led me to the one decent listening room in Jacksonville – the Mudville, hosted by the ever faithful to the music, Ray Lewis. What a discovery this band are!
[Continue]



Live Music from Mayo
A link to the internet service from Midwest Radio out of Mayo. Broadcasting from their state of the art studios; Midwest Irish Radio plays nothing but the best Irish music. No matter where you are in the world, you are never too far from Ireland when you listen in.
Click here for:
Irish Midwest radio
.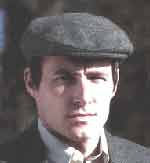 Shop for the best of Irish products from the comfort of your home
We combed the internet to find reliable resources for the most popular Irish products: Aran Isle sweaters, Guinness glasses, Waterford Crystal, genuine blackthorn walking sticks, the flag of the Republic and more. Some of these shops have become friends; others we trust from their reputations and some offer products that are completely unique. We hope you enjoy browsing through what's on offer and we are confident you will find gifts for any occasion or person, all with an Irish flair.
Notices

Did you get your Newsletter?
We try to send one out once or twice a month. If you aren't receiving it, something is wrong. Let us know and we'll try to solve the problem. Note: subscribers are automatically deleted from the data base if the newsletter bounces back multiple times. Full or disabled mailboxes will also cause a subscription to be cancelled. If you have any questions, please contact
Bridget
.
---
Authentic Irish clothing from Aran Sweaters Direct

---
Graduate students use Dissertation Geek - the best thesis writing company.
Math homework problems? Visit mathprepa.com for free help.
---