Fáilte
Welcome to Irish Culture and Customs, a labor of love we began several years ago. What started as a surprise milestone birthday trip to Ireland became the beginning of a journey through time. A 2,000-year voyage on a quest to learn as much as we can about everything Irish. So here's where we are so far - more than 700 pages that range from Irish poetry, superstitions , Kids Stories and recipes to specific Irish calendar celebrations such as St. Patrick's Day , Beltane, Samhain and the Feast of St. Brigid. Whether it's an Irish symbol such as the shillelagh, the Shamrock and the Book of Kells or an Irish craft like Aran Isle knitting, you'll discover a wide range of topics in our index. We hope you find the little bit of Ireland you may be looking for and we encourage you to share what you discover with your loved ones on your family website, blog, or social network.



---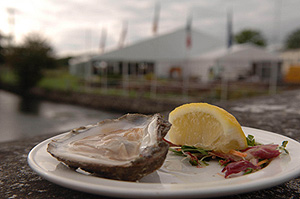 The Clarenbridge Oyster Festival
by Bridget Haggerty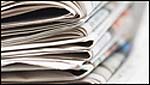 Today's Irish headlines
We comb the newspapers and web sites to find news to start your day with a positive spin. In this section you will also find links to stories from the past two weeks as well as links to the major Irish newspapers, the current time in Ireland and a link to the weather forecast.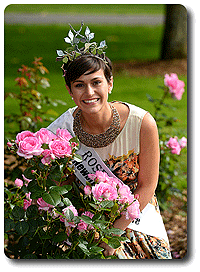 The Rose of Tralee Festival
Edited and adapted by Bridget Haggerty


This annual event takes its inspiration from a nineteenth century ballad of the same name about a woman called Mary. The words of the song are credited to C. (or E.) Mordaunt Spencer and the music to Charles William Glover, but a story circulated in connection with the festival claims that the song was written by William Pembroke Mulchinock, a wealthy Protestant, out of love for Mary O'Connor, a poor Catholic maid in service to his parents.*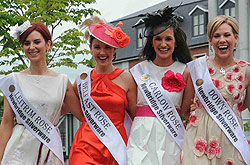 How the festival began
The festival has its origins in a local pageant called the Carnival Queen which fell by the wayside after the second world war when many Irish people were leaving ireland to look for work. The idea for a Rose of Tralee festival came about when a group of local business people met in Harty's bar in Tralee to brainstorm about how to bring more tourists to the town during the horse racing meeting and to encourage ex-pats back home for a visit. In 1957, the Race Week Carnival was resurrected and it featured a Carnival Queen. In the meantime, Dan Nolan, then managing director of The Kerryman newspaper, headed up a group who came up with the idea of a festival named after the famous ballad. The newly named event competition started in 1959 on a budget of just £750.
[Continue]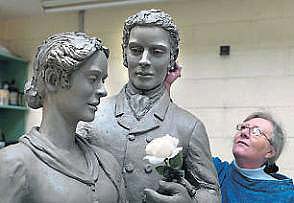 The Rose of Tralee
How The Ballad Came To Be
One of Ireland's most popular songs was written by William Pembroke Mulchinock who fell in love with one Mary O'Connor, a maid in service to his parents. Fact or fiction, the following account, which was compiled from various sources, tells of an unrequited romance between a wealthy Protestant lad and a poor Catholic colleen.
At 17, Mary was a dark-haired beauty with large, lustrous eyes. When William's sister took him to see her children in the nursery, he saw Mary for the first time - and was totally smitten. From then on, he sought out every opportunity to be with her and eventually, they fell in love. She was especially taken by the lovely poem he had written, just for her:
[Continue]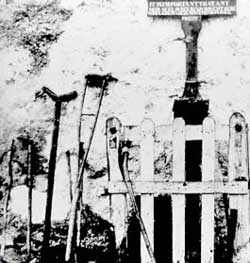 Our Lady of Knock Shrine - Place of Mystery and Miracles
by Bridget Haggerty
Cured pilgrims still leave their sticks and crutches by the Apparition gable - evidence of the healing power of Knock.
On the evening of Thursday, 21 August 1879, two women from the small village of Knock, Mary McLoughlin and Mary Beirne, were walking back to their home in the rain when they passed by the back of the village church. It was then that they saw the apparition.
Our Lady, St. Joseph and St. John the Evangelist appeared at the South gable of the church. Mary wore a large white cloak, fastened at the neck. Her hands and eyes were raised towards heaven, in a posture of prayer. On her head was a brilliant crown and where the crown fitted the brow, was a gold rose. On her right was St. Joseph, head bowed and turned slightly towards her as if paying her his respects. He wore white robes. On Mary's left was St. John the Evangelist, dressed as a bishop, with a book in his left hand and right hand, raised as if preaching. His robes were also white. Beside the figures and a little to the right in the centre of the gable was a large plain altar. On the altar stood a lamb, facing the west and behind the lamb a large cross stood upright. Angels hovered around the lamb for the duration of the apparition.
[Continue]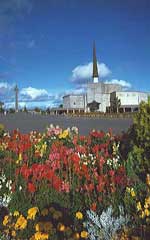 The Annual Novena at Our Lady of Knock
by Bridget Haggerty
In the summer of 2003, Pope John Paul's prayers were answered at Knock. It rained buckets. Considering the Pope's role in making it one of the major Marian Shrines in the world, it was appropriate that, of all of them, it was at Knock that his plea on behalf of "the victims of this calamity" (Europe's heatwave) that all "ask the Lord fervently to grant the thirsty Earth the coolness of rain."
It's estimated that over the nine-day novena period - between August 14th and 22nd - as many as 100,000 people visited the shrine. The pilgrims are mainly Irish and come from all over the island but many are from overseas. Literature at the shrine is in Polish, Italian, German and Spanish, as well as English.
[Continue]
Co. Galway has the best oyster beds in Ireland. In the unpolluted waters of Brady Bay and Clarenbridge, the oysters lie waiting to be harvested at the beginning of the oyster season on September 1st.

This aristocrat of the sea is generally about three years old, and has been maturing and fattening - ready for its first - and last - encounter with the locals and tourists. Paired up with homemade brown bread and washed down with pints of Guinness, Galway oysters are a gourmet treat not to be missed - especially during the annual festivals in Clarenbridge and Galway City.

[Continue]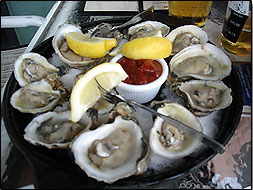 The Irish Kitchen: Irish Oyster Recipes
Contributed by Hartson Dowd

In honour of the annual Oyster Festivals in Galway, our Irish Kitchen offers tempting recipes contributed by our resident recipe collector, Hartson Dowd. We like our oysters raw on the half-shell with a dash of lemon and hot sauce - but we are equally as fond of these tender mollusks fried, sautéed, or simmered in stews.
Photo Credit: Old Recipe Book


[Continue]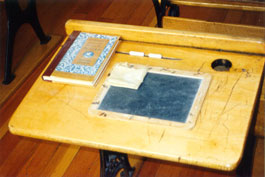 Basic Irish - Back to School.
It is that time of the year once more. When the parents are eager for school to begin and the children would rather not, thank you very much. This lesson focuses on words and phrases related to education and which now includes additions and modifications.


[Continue]






Kids' Ireland: Irish children learning through film
Adapted from an article by Apple UK
Teaching through film is helping Ireland's children learn key skills in communication, teamwork, problem solving and critical thinking. The Government's FÍS film project has proved such a success that all of Ireland's 3,500 primary schools will soon be using film right across the teaching curriculum.

FÍS is a Gaelic word meaning "vision". In English, it neatly works as an acronym meaning "Film in Schools" — a simple name to describe a project with an ambitious aim. First piloted by the Irish Department of Education and Science in 1999, FÍS was introduced to support Ireland's new primary school curriculum.
A pilot scheme was so successful in 31 Dublin and Cork schools that six years later, well over 100 primary schools are using film to enrich their studies. FÍS plans to support the use of film in all of Ireland's 3,500 primary schools by the end of 2006.


[Continue]



Music Review: RUNA - a tradition in the making
by William Ramoutar

The mandolin has never been my thing. There – I've said it. I know I'll probably get chastised for this. But Dave Curley has changed my mind about it somewhat.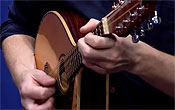 He is one of the members of the Philadelphia-based band, Runa. He plays mandolin, banjo, and sings, and until recently I was quite unaware of his superb talents. In fact, Runa were a bit of an unknown entity to me. I had received their latest cd, ironically called "Current Affairs," from the marvelous Patrick Garrett of Real Good Music, a promoter who works hard to get the word out about many new and upcoming bands and artists and who thankfully sees fit to inform me of his latest stable of artists. A chance meeting on Facebook with their effervescent percussionist Cheryl Prashker, born and raised in Montreal Canada, led me to the one decent listening room in Jacksonville – the Mudville, hosted by the ever faithful to the music, Ray Lewis. What a discovery this band are!

[Continue]




Live Music from Mayo

A link to the internet service from Midwest Radio out of Mayo. Broadcasting from their state of the art studios; Midwest Irish Radio plays nothing but the best Irish music. No matter where you are in the world, you are never too far from Ireland when you listen in.
Click here for: Irish Midwest radio.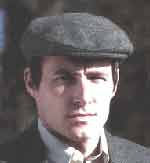 Shop for the best of Irish products from the comfort of your home

We combed the internet to find reliable resources for the most popular Irish products: Aran Isle sweaters, Guinness glasses, Waterford Crystal, genuine blackthorn walking sticks, the flag of the Republic and more. Some of these shops have become friends; others we trust from their reputations and some offer products that are completely unique. We hope you enjoy browsing through what's on offer and we are confident you will find gifts for any occasion or person, all with an Irish flair.





Notices

Did you get your Newsletter?
We try to send one out once or twice a month. If you aren't receiving it, something is wrong. Let us know and we'll try to solve the problem. Note: subscribers are automatically deleted from the data base if the newsletter bounces back multiple times. Full or disabled mailboxes will also cause a subscription to be cancelled. If you have any questions, please contact Bridget.

---
Authentic Irish clothing from Aran Sweaters Direct

---
Graduate students use Dissertation Geek - the best thesis writing company.
Math homework problems? Visit mathprepa.com for free help.
---