Traditions, folklore, history and more. If it's Irish, it's here. Or will be!
"People will not look forward to posterity who never look backward to their ancestors."
-Edmund Burke
---
Quotes

Library: Books, Movies, Music

Prints & Photos

Poetry

Jokes

---
---
Shops Ireland
---
Bunús na Gaeilge
(Basic Irish)

---
---
Did You Know?
---
Himself/Herself
Write to Us
Readers Write..
Links/Link to Us
---
Advertise with us
---
Awards & Testimonials

Submissions Guide
---
Music review : Van Morrison at the Movies
by William Ramoutar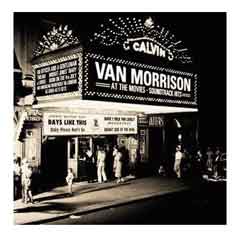 Well your Man has probably more albums(cds) than most bands around, but certainly more than anyone still touring since he left Northern Ireland for the bright lights of San Francisco. He is really a phenomenon like no other. Cheated by record execs and companies, and always vitriolic on the subject of his treatment by them, he is still on the road after over thirty years and I can tell you, still as strong in voice as ever.

This cd is full of songs that have been used by directors and producers who have realized the worth of having a song from "The Man" in their film. There are songs that will uplift your heart with their energy, and songs that will melt your heart with their sheer passion and insights into the soul - some of which are tunes that will become part of your life once you hear how, well, darn good they are. "Queen of the Slipstream" is one, and with its marvelous tinkling piano from the brilliant Neil Drinkwater, it will stay in your head, because it is just that good.

"Have I Told You Lately" recorded by Rod Stewart made loads of money, but listen to the original and wonder why Van's version didn't make Rod shrink into a corner. "Someone Like You" is a song that should be released again as a single, so that the world can rediscover love in its truest sense. It is a song that no matter how miserable we have been and forgotten the anniversary, birthday, child's birthday, wife's name, or even all the above, play this song and present a decent box of chocolates and a movie and you'll be flavor of the month again well, until you mess up again.

There are great tunes to drive around the neighborhood or even highway to and rev up your day. Don't believe me? Go to amazon.com* and listen to a snippet of "Bright Side of the Road," "Domino," "Real, Real Gone," "Jackie Wilson Said," etc. He has inspired so many, and this newest collection will make him more accessible because there is an excellent mix of songs from all of those albums. After all, he has traveled a long road wandering through all genres of music on his journey and all he has learned is beautifully expressed in his songwriting. Learn from the Man. I would tell you that if you find one song you like, you definitely will find song after song after that. I have to tell you too that although this a terrific example of the songs used in some of Hollywood's offerings, it is not, in my humble opinion, the best by any means. Talk to someone who knows his music and I can assure you, you will get another list. His songs mean so much to his faithful, but the truth is most of you have heard a tune of his and not recognized it. You would be amazed at how much his music is played where you walk in your daily life. Supermarkets, department stores, airports, you name it. He's there - in the background, but do yourself a favor - bring him into your record (cd) collection. He'll be part of your life and you'll know it!

* You can hear snippets of Van Morrison at The Movies here:

Amazon - US.
Amazon UK
Amazon Canada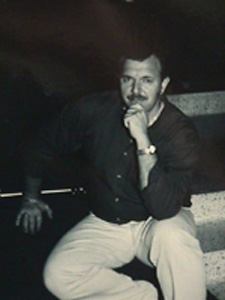 BIO William Ramoutar
IRISH WAYS RADIO PROGRAMME
WFCF Radio 88.5 FM
Every Sunday 11:00 am to Noon eastern standard time on the radio WFCF 88.5fm
We are now an iheart Station on your smartphone or computer
streaming live on iheart.

Review written by William Ramoutar Presenter of Irish Ways Radio Programme, St Augustine Florida



Fri, Feb 2, 2018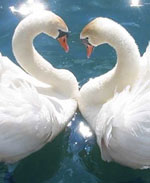 Irish God and Goddess of love
Oengus is the Irish God of love, beauty and youth. According to the old folklore, his kisses became birds. It is also said that he dreamed of a beautiful maiden, named Caer, for whom he searched all over Ireland. Eventually, he found her chained to 150 other maidens, destined to become swans at the time of Samhain. Legend has it that Oengus transformed himself into a swan and was united with his love.
Aine of Knockaine is the Irish Goddess of love. She is also known as the Fairy Queen of Munster and as a goddess of fertility beause she has control and command over crops and animals, especially cattle. Another name by which she is known is Aillen. To learn more about Irish mythology, please click Irish Myths & Legends.
Photo Credit: Wikipedia

Click for More Culture Corner.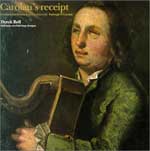 Carolan's Receipt
by Derek Bell

Derek Bell recorded Carolan's Receipt in 1975, the same year he joined the Chieftains. The selections include "Sídh Beag agus Sídh Mór," the first melody O'Carolan composed, as well "Carolan's Farewell to Music," which was his last. There have been dozens of settings of O'Carolan's compositions released since these, but none have surpassed the beauty of Bell's.
Michael Simmons
See our Article on O'Carolan
Click here for Carolan's Receipt.
---