Fáilte
Welcome to Irish Culture and Customs, a labor of love we began several years ago. What started as a surprise milestone birthday trip to Ireland became the beginning of a journey through time. A 2,000-year voyage on a quest to learn as much as we can about everything Irish. So here's where we are so far - more than 700 pages that range from
Irish poetry
,
superstitions
,
Kids Stories
and
recipes
to specific Irish calendar celebrations such as
St. Patrick's Day
,
Beltane
,
Samhain
and the
Feast of St. Brigid
. Whether it's an Irish symbol such as the
shillelagh
, the
Shamrock
and the
Book of Kells
or an Irish craft like
Aran Isle knitting
, you'll discover a wide range of topics in our
index
. We hope you find the little bit of Ireland you may be looking for and we encourage you to share what you discover with your loved ones on your family website, blog, or social network.
---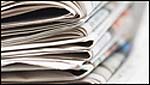 Today's Irish headlines
We comb the newspapers and web sites to find news to start your day with a positive spin. In this section you will also find links to stories from the past two weeks as well as links to the major Irish newspapers, the current time in Ireland and a link to the weather forecast.
And last, but not least, once a month, we gather bits and bobs from all 32 counties.
The current edition of the Regional County News is for December 2013.

Just want entertaining facts about Ireland? Our Irish Trivia page will remain and we will be adding to it. Please click here for
Did you Know?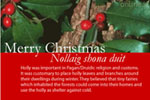 Beannachtaí an tSéasúir (BAN-ock-tee on Tay-zure) - Season's Greetings
by Bridget Haggerty
In Ireland, one of the most commonly used phrases around the holidays is "Happy Christmas." We thought you might enjoy learning how to say it in Irish as well as a few other phrases you'll hear this time of year.
If you were to say Happy Christmas to just one other person, you would say:
"Nollaig Shona Duit"
(NO-Lihg HO-nuh ghwich).
However, if you were to be addressing the same greeting to two or more persons, you would say:
"Nollaig Shona Daoibh"
(NO-Lihg HO-nuh JEEV)
This literally means "You have a Happy Christmas."
[Continue]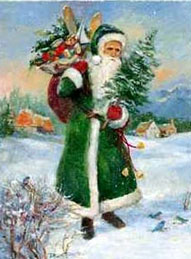 An Irish Christmas - Then and Now
by Bridget Haggerty
If it snowed on Christmas Eve, Irish children were told that geese were being plucked in heaven. A new moon was a lucky omen. And cold, frosty weather was welcome, because this meant a mild spring and an absence of illness. On the other hand, mild weather on Christmas Eve was cause for concern because, according to the old Irish proverb, "A green Christmas makes a fat churchyard."
Regardless of the weather on the day before or on the day itself, the weeks preceding Christmas were spent in great preparation.
[Continue]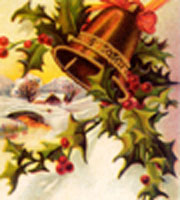 An Irish Christmas - Ding Dong, Merrily on High...
by Bridget Haggerty
One of the contemporary traditions in the Haggerty household is that no-one is allowed to play Crosby's
Christmas in Killarney
until after Santa pulls up outside of Macy's at the end of the Thanksgiving Day Parade. Not that it would ever come first on the play-list anyway. It's more likely that you'd hear Manheim Steamroller's
Hark the Herald
, or Leon Redbone's
Frosty, the Snowman.
Perhaps I've lived in America for far too long.
[Continue]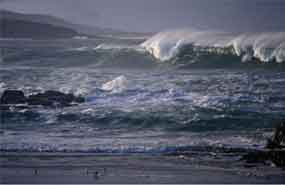 Time at this Point of the Year
by Cormac MacConnell
Time changes at this point of the year. These are Limbo days, hours, minutes, seconds. Time elasticates itself. It seems to stop. Or to move jerkily forward like an old clockwork grandfather's minute hand. Or to even run backward on a silent tick-tockery of Memory. Or to fast forward to a Christmas we may never see. Or to pulse feverishly on some frequency not related to our Time at all.
[Continue]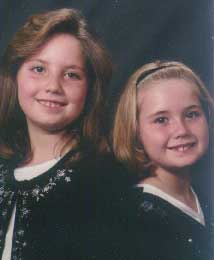 Yes, Kelsey & Maddie O'Flaherty, there is a Santa Claus
by Bridget Haggerty
This article came about because our nieces revealed to us right before Christmas that they no longer believe in Santa Claus.
In an effort to set them straight, we took a closer look at the legendary editorial written by Francis Church and we were delighted to discover that it was inspired by a letter from another young Irish-American girl - Virginia O'Hanlon.
[Continue]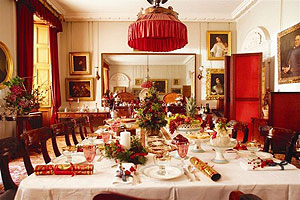 An Irish Christmas - Food for the Feast
by Bridget Haggerty
Every Christmas, my parents put the same delectable dinner on the table - delectable that is, if you don't count the parsnips. When we were old enough to serve ourselves, the rule was that you ate whatever you took; my dad loved roast parsnips, so mum would mix in a few with the roast potatoes. Only problem was that, when they were all nicely browned, you couldn't tell them apart.
[Continue]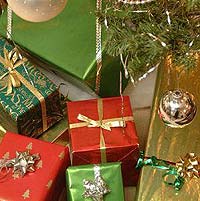 Basic Irish: Holiday Shopping
'Tis the season to be shopping! And, while our resident Irish speaker Aideen, detests it, she has gallantly provided us with words and phrases related to the annual buying frenzy.
Note: If you'd rather not get mauled at the mall, you can shop on-line in peace and comfort. To explore the offerings we have from a wide variety of Irish sources, please click
Shopping
.
Photo Credit:
ecofriend
Word: shopping
Irish: siopadóireacht
Pronunciation: shup-ah-dhoh-ir-ukth
[Continue]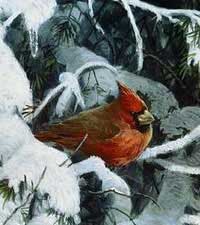 Kids' Ireland: Little Red Bird
by Grainne Rowland
"Poor bird," exclaimed the boy. He picked up the small, ugly creature. Its ruffled gray feathers were torn and ragged. The cold, trembling bird snuggled close to the boy's rough tunic.
"I wonder where you slept last night. You are so cold," worried the boy.
"I tried to sleep in a gorse bush," replied the bird. "But the rain fell so hard. I was wet and freezing all night. But thank you for letting me warm up," said the bird. Then off he flew.
[Continue]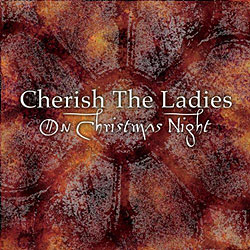 Music Review: Cherish the Ladies: On Christmas Night
by William Ramoutar
Well yes I have reviewed the band Cherish the Ladies before, but this is their Christmas album released just a few years ago. Their illustrious leader Joanie Madden is without a doubt a brilliant strategist, but sometimes she must sit back in her chair (when she gets a chance, she mustn't get many chances as they are on the go more than any band I know), and shake her head at either how lucky she is to have the members in the band she has at that time (they have had many, many personnel come and go over the years) ,or how everything just fortuitously fell into place, or how the moves she has taken have brought about such a wondrous happening - or indeed ALL the above!
[Continue]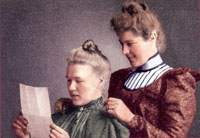 Letters
We receive many lovely letters from visitors to our web site and subscribers to our newsletter. As we're fond of saying, your feedback helps to make all of the time and effort worth while. While we have a Readers Write Page where we post comments from time to time, we've decided to also select a Letter - one that, for whatever reason, tickled our fancy.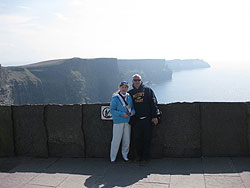 This past spring I went to Ireland with my son and his wife & her family. What a wonderful experience - way too short a time. I would have loved to sit and plan my days in a much more leisurely fashion but what we saw was all too wonderful This was my first time there - did a bit of checking on my grandmother's birth place: Roscommon. I would so love to return.
Thank you for this opportunity to be a part of your wonderful home page. Thank you, too, for "Irish Culture & Customs" - it gives us the chance to know more about Ireland and its people.
Bonnie Hirschler
Photo Caption: This is Bonnie and her son Michael Hirschler at the Cliffs of Moher.
ED. NOTE: When we asked Bonnie to send us a photo, she very kindly sent us two. We choose the one of her and her son at the Cliffs of Moher because it is such an iconic image of Ireland and one that is immediately recognizable. Standing more than 500 feet at the highest point and ranging for nearly five miles over the Atlantic Ocean, on a clear day one can see the Aran Islands, Galway Bay, as well as The Twelve Pins, the Maum Turk Mountains in Connemara and Loop Head to the South. The cliffs take their name from a ruined promontory fort "Mothar" which was demolished during the Napoleonic wars to make room for a signal tower
Live Music from Mayo
A link to the internet service from Midwest Radio out of Mayo. Broadcasting from their state of the art studios; Midwest Irish Radio plays nothing but the best Irish music. No matter where you are in the world, you are never too far from Ireland when you listen in.
Click here for:
Irish Midwest radio
.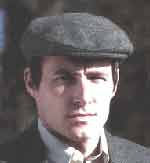 Shop for the best of Irish products from the comfort of your home
We combed the internet to find reliable resources for the most popular Irish products: Aran Isle sweaters, Guinness glasses, Waterford Crystal, genuine blackthorn walking sticks, the flag of the Republic and more. Some of these shops have become friends; others we trust from their reputations and some offer products that are completely unique. We hope you enjoy browsing through what's on offer and we are confident you will find gifts for any occasion or person, all with an Irish flair.
Notices

Did you get your Newsletter?
We try to send one out once or twice a month. If you aren't receiving it, something is wrong. Let us know and we'll try to solve the problem. Note: subscribers are automatically deleted from the data base if the newsletter bounces back multiple times. Full or disabled mailboxes will also cause a subscription to be cancelled. If you have any questions, please contact
Bridget
.