Memorial Day Tribute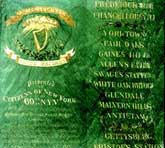 Your silent tents of green
We deck with fragrant flowers;
Yours has the suffering been,
The memory shall be ours."
Henry Wadsworth Longfellow
In tribute to the Irish soldiers who fell during the American Civil War* and in memory of all members of the military the world over who paid the ultimate price.


*Memorial day in the USA was first established to honor and remember the soldiers lost during the American Civil War. At first, it was called 'Decoration Day'.


Fáilte
Welcome to Irish Culture and Customs, a labor of love we began several years ago. What started as a surprise milestone birthday trip to Ireland became the beginning of a journey through time. A 2,000-year voyage on a quest to learn as much as we can about everything Irish. So here's where we are so far - more than 700 pages that range from Irish poetry, superstitions , Kids Stories and recipes to specific Irish calendar celebrations such as St. Patrick's Day , Beltane, Samhain and the Feast of St. Brigid. Whether it's an Irish symbol such as the shillelagh, the Shamrock and the Book of Kells or an Irish craft like Aran Isle knitting, you'll discover a wide range of topics in our index. We hope you find the little bit of Ireland you may be looking for and we encourage you to share what you discover with your loved ones on your family website, blog, or social network.





---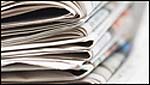 Today's Irish headlines
We comb the newspapers and web sites to find news to start your day with a positive spin. In this section you will also find links to stories from the past two weeks as well as links to the major Irish newspapers, the current time in Ireland and a link to the weather forecast.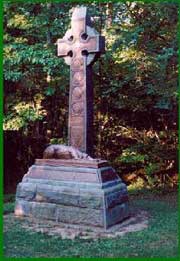 The Irish Soldiers in the American Civil War
by Bridget Haggerty
"His cavalry is numerous but can't ride and his infantry, except the Irish, can't fight." Confederate Col. E. P. Alexander commenting on the Union forces.
It is estimated that approximately 360,000 Union soldiers died as a direct result of the war. The Confederacy lost 133,000 dead. Many more soldiers were wounded; some maimed for life. One source has said that one in nine who served were either Irish born, or of Irish descent. Based on these numbers, nearly 50,000 Irish soldiers gave their lives in battle, and countless others were injured.
About 190,000 Irishmen contributed to both sides of the cause. It is estimated that 150,000 served on the side of the Union and that about 40,000 served the Confederacy. After the conflict was over, more than 130 Irish soldiers had been awarded the Medal of Honor.
[Continue]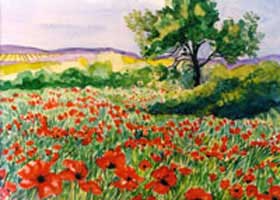 The Irish Soldiers in WWI
by Bridget Haggerty
My dad fought in Africa during WWI. I know very little of his experience as he preferred not to talk about it. What I do know is that he lied about his age in order to enlist, that his boots rotted off his feet in the trenches and that he contracted malaria - a condition which was to afflict him for the rest of his life.
It's possible that he was reluctant to discuss his role as an Irish soldier in the British army because he was from Galway and on his return home, he may have been treated as a traitor. In my own time, I remember how returning vets who fought in Vietnam were vilified by protesters. In any event, I'll never know how my father fared, but it's interesting to note that just a few years after the war, he left Ireland and never went back.
[Continue]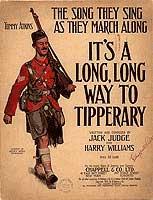 It's a long way to Tipperary
by Bridget Haggerty
The Daily Mail correspondent, George Curnock, first heard the tune in Boulogne in August, 1914 - "a company of the 2nd* Battalion Connaught Rangers passed us singing, with a note of strange pathos in their rich Irish voices, a song I had never heard before…"
It's a long way to Tipperary,
It's a long way to go,
It's a long way to Tipperary,
To the sweetest girl I know!
Goodbye Piccadilly! Farewell Leicester Square!
It's a long, long way to Tipperary,
But my heart's right there!
[Continue]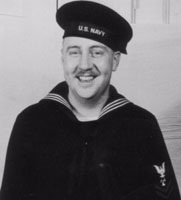 Danny Boy
by Jaye Lewis
It was Veteran's Day, 1968.
My Dad, not an easy man to live with on a good day, had been restless and morose all day, toying with the piano, playing snatches of familiar tunes, and he'd finally settled on "Danny Boy". My Mom gave him a look, shrugging her shoulders.
Thinking to mollify him, I walked over to the piano, and I asked Dad if he would like me to sing along. "Only if you can sing it in the key it was written in," he said, "and you hit the notes strong and true." I nodded and I began to sing, with all my heart.
[Continue]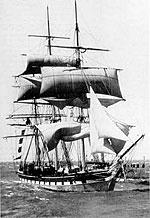 Irish Australian & looking for your ancestors?
by Bridget Haggerty

A very hot topic in Australia at the moment is where did you come from? According to the most recent census, there are almost 2m people living in Australia who claim Irish ancestry and Irish-Australians form the second largest migrant group after the English. If you are one of the many Australians who are proud of your irish roots, no doubt you are interested in how your family came to live in the land down under. Basically, the history of the Irish in Australia can be divided into two distinct groups - forced transport and subsidized travel.
[Continue]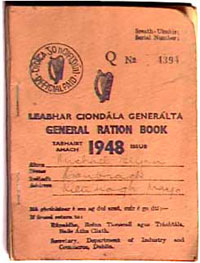 AThe irish Kitchen: Aunt Hettie's War Cake
contributed by Hartson Dowd
To those from Northern Ireland - and Belfast in particular, a "War Cake" usually means one that doesn't have any eggs. Perhaps the hens got nervous and forgot to lay, or maybe the chicken farmers got nervous and dropped the eggs? No, of course the real reason was rationing during war time. "No matter", Auntie says, "it's fast, easy to make, and easy to double in the event of a larger war."

[Continue]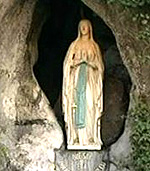 Basic Irish: May & The Month of Mary
Our lesson this time features words and phrases related to the festival of Bealtaine (which is the word for May in Irish) and the Month of Mary. Even though modern-day Ireland isn't as religious as it was in the old days, you will still see lovely grottos in honour of Our Lady throughout the country; also, many families still say the Rosary together every evening and May is traditionally the month when Roman Catholic children make their First Holy Communion.
[Continue]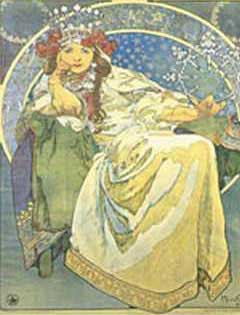 Kids' Ireland: The White Trout
by Grainne Rowland
Long ago, in a place called Cong in County Mayo, there lived a young woman. She was promised in marriage to a king's son, whom she loved very much. But, one day, the king's son was killed by an enemy.
The lady pined away from sadness. Everyone in the village was sorry for her. They knew how much she had been in love. After a while, the beautiful lady disappeared. The villagers thought that the good people
1
had taken her away.
Some time later, a white trout was noticed in the lake. This was curious, for a white trout had never before been seen in the area. The white trout was watched for many generations, and it never changed its appearance or its habits. The people thought the trout must be a magic fish. So they never bothered the trout and always treated it with great respect.
[Continue]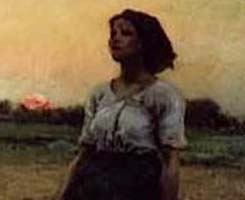 Sean-nůs: The music of what happens
by Bridget Haggerty
When the warrior Finn mac Cumaill was being questioned by a druid, the druid asked him what was the most beautiful music. 'Is it,' the druid asked, 'the waves of the sea crashing against the Cliffs of Moher? Is it the sound of the skylark rising over the Dingle Peninsula at dawn? Is it the sound of a butterfly hovering above daffodils on the Aran Isles in the springtime?' 'No,' said mac Cumaill. 'Well, what is it then?' And mac Cumaill answered, 'It is the music of what happens.'
[Continue]



Live Music from Mayo
A link to the internet service from Midwest Radio out of Mayo. Broadcasting from their state of the art studios; Midwest Irish Radio plays nothing but the best Irish music. No matter where you are in the world, you are never too far from Ireland when you listen in.
Click here for:
Irish Midwest radio
.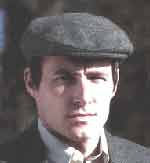 Shop for the best of Irish products from the comfort of your home
We combed the internet to find reliable resources for the most popular Irish products: Aran Isle sweaters, Guinness glasses, Waterford Crystal, genuine blackthorn walking sticks, the flag of the Republic and more. Some of these shops have become friends; others we trust from their reputations and some offer products that are completely unique. We hope you enjoy browsing through what's on offer and we are confident you will find gifts for any occasion or person, all with an Irish flair.
Notices

Did you get your Newsletter?
We try to send one out once or twice a month. If you aren't receiving it, something is wrong. Let us know and we'll try to solve the problem. Note: subscribers are automatically deleted from the data base if the newsletter bounces back multiple times. Full or disabled mailboxes will also cause a subscription to be cancelled. If you have any questions, please contact
Bridget
.
---
Authentic Irish clothing from Aran Sweaters Direct

---
Graduate students use Dissertation Geek - the best thesis writing company.
Math homework problems? Visit mathprepa.com for free help.
---