Traditions, folklore, history and more. If it's Irish, it's here. Or will be!
"People will not look forward to posterity who never look backward to their ancestors."
-Edmund Burke
---
Quotes

Library: Books, Movies, Music

Prints & Photos

Poetry

Jokes

---
---
Shops Ireland
---
Bunús na Gaeilge
(Basic Irish)

---
---
---
Himself/Herself
Write to Us
Readers Write..
Links/Link to Us
---
Advertise with us
---
Awards & Testimonials

Submissions Guide
---
Fáilte
Welcome to Irish Culture and Customs, a labor of love we began several years ago. What started as a surprise milestone birthday trip to Ireland became the beginning of a journey through time. A 2,000-year voyage on a quest to learn as much as we can about everything Irish. So here's where we are so far - more than 700 pages that range from Irish poetry, superstitions , Kids Stories and recipes to specific Irish calendar celebrations such as St. Patrick's Day , Beltane, Samhain and the Feast of St. Brigid. Whether it's an Irish symbol such as the shillelagh, the Shamrock and the Book of Kells or an Irish craft like Aran Isle knitting, you'll discover a wide range of topics in our index. We hope you find the little bit of Ireland you may be looking for and we encourage you to share what you discover with your loved ones on your family website, blog, or social network.





---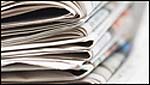 Today's Irish headlines
We comb the newspapers and web sites to find news to start your day with a positive spin. In this section you will also find links to stories from the past two weeks as well as links to the major Irish newspapers, the current time in Ireland and a link to the weather forecast.

A departure from our usual format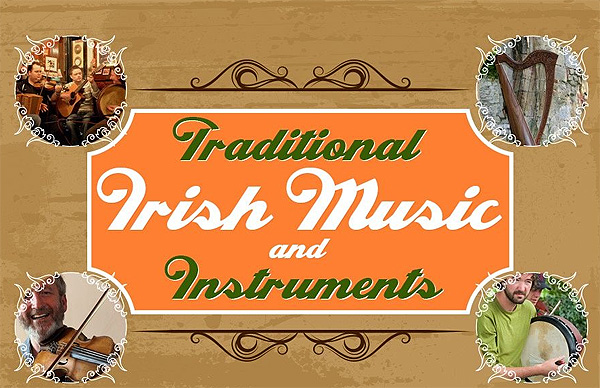 Ireland Genealogy: An Expert's Adventure
by Robert Sullivan

Riobard O'Dwyer on 40 years of sorting out the Sullivans, Sheas and others on the Beara Peninsula
An accordion might seem an unusual tool for a genealogist. But when Riobard O'Dwyer started researching family-trees some 40 years ago, he found that some traditional Irish music could help draw out genealogical information from local elders.
Now, four decades later, it seems likely that Mr. O'Dwyer knows more about family histories of this rugged southwest corner of Ireland than anybody else on earth. Many of the Sullivans, Harringtons, and other Beara descendants here in America are aware of his skill, which is why you'll find his name popping up in internet genealogy boards they frequent.


[Continue]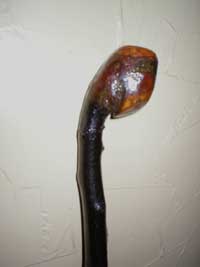 Is Your Shillelagh a Sham?
by Bridget Haggerty

In his very informative book, Things Irish, Anthony Bluett writes that according to a leading folklore authority, the short, stubby blackthorn cudgel sold to tourists as the "ancient Irish shillelagh" has no tradition in Ireland at all.

What I have mistakenly called a shillelagh all these years was once a very popular weapon in 19th-century London. Very handy to have - but not something the Irish would have used at that time, or earlier. Their weapon of choice would have been a cane made from oak, blackthorn, ash or holly.



[Continue]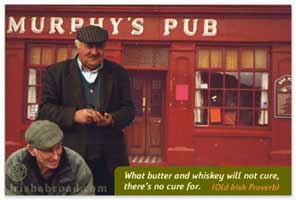 An essential guide for the first-time traveler to Ireland
by Frank McNally

Frank McNally is a reporter/columnist for the Irish Times, where this article first appeared in 1999. It is reprinted here with his kind permission.

Pub Etiquette
The crucial thing here is the "round" system, in which each participant takes turns to "shout" an order. To the outsider, this may appear casual; you will not necessarily be told it's your round and other participants may appear only too happy to substitute for you. But make no mistake, your failure to "put your hand in your pocket" will be noticed. People will mention it the moment you leave the room. The reputation will follow you to the grave, whereafter it will attach to your offspring and possibly theirs as well. In some cases, it may become permanently enshrined in a family nickname.

[Continue]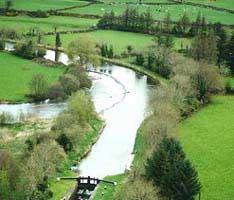 Counties of Ireland - Carlow
by Bridget Haggerty
Ballybitt, Rathvilly, Co. Carlow, Eire. That's all you'd need to put on the envelope if you were writing to several of my cousins in Ireland. Even when I was a little girl, I was fascinated by that address. We still haven't made it to this area of the Emerald Isle, but after doing just a wee bit of research, it's definitely on our itinerary for a future visit. Besides, it's only fair - the last time we were there, the cousins came to meet us at the Burlington House hotel in Dublin - about fifty miles away. Next time, we're meeting them on their own turf!
Located in the south east of Ireland, the modern name Carlow comes from the Irish word Ceatharlach which means "four lakes" and is probably derived from the overflowing of the rivers Barrow and Burrin.


[Continue]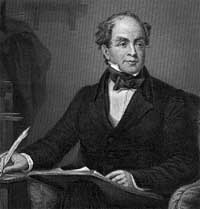 Poetry Corner: Thomas Moore (b. May 28, 1779 - d. Feb. 25, 1852)

Irish poet and lyricist. Here's a good example of the blurry line between poem and song. Moore is best known for his sweet lyrical songs. The best example being Believe Me If All Those Endearing Young Charms. He was most popular for his Irish Melodies which appeared in ten parts between 1807 and 1835 (...Endearing Young Charms was 1808). Moore was a skillful writer and a musician. He took the easy path and set many of them to Irish tunes.

Thomas Moore was born in Dublin; the son of a grocer. He was educated at Trinity College, Dublin and London.
In 1813 Moore wrote The Two Penney Post Bag, a collection of satires against the prince regent. He was paid the huge sum of £3000 for his poem Lalla Rookh, published in 1817.
Few of those familiar with his songs and poems realize he was a brilliant satirist. His biting poems on such subjects as the public debt and the corn laws, were of interest to politicians and businessmen. Although dripping wry humour, these poems were not likely to evoke sighs from young lovers.
We have included one here (All in the Family Way, on the public debt), for those scant few who will enjoy it.

[Continue]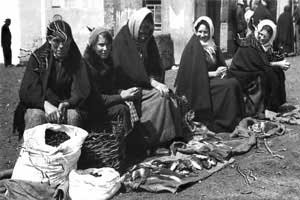 The Irish Kitchen: Recipes for the Lenten Season
Contributed by Hartson Dowd

Herring or smelts have always been a mainstay on the Irish table, especially during Lent. But, to enjoy them to the fullest, they have to be as fresh as possible and preferably eaten on the day they are caught - or bought.


[Continue]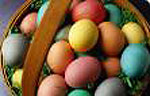 Basic Irish: Lent & Easter
This lesson features words and phrases related to giving up favorite foods like chocolate for Lent. Is Easter imminent? Our lesson covers appropriate words and phrases from Palm Sunday to Easter Monday.




[Continue]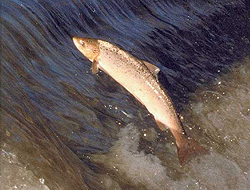 Kids' Ireland: The Salmon of Knowledge
by Grainne Rowlan

"I got him! I got the Salmon of Knowledge!" yelled Finegas, dancing up and down for joy.

Finn came running when he heard his master shout. The Salmon of Knowledge! Finegas had been fishing in the Boyne River for years and years. His only dream had been to catch this well-known fish. Whoever ate THIS salmon would gain all the knowledge in the world! Finn knew now that old Finegas could die happily.





[Continue]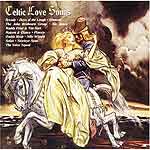 Music Review: Celtic Love Songs - Various artists
by William Ramoutar

Although this cd is out a while, it is one of those compilations that, maybe the record company didn't spend enough time, or planning to market and thus, has slipped down the shelves until, in all probability, it is close to extinction. The truth is, if you are looking to find out more about the music, or to get a blás (taste) of many Celtic Artists, you really could look long and hard, to find one sampling equal to this one.





[Continue]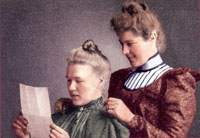 Letters
We receive many lovely letters from visitors to our web site and subscribers to our newsletter. As we're fond of saying, your feedback helps to make all of the time and effort worth while. While we have a Readers Write Page where we post comments from time to time, we've decided to also select a Letter - one that, for whatever reason, tickled our fancy.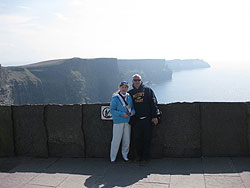 This past spring I went to Ireland with my son and his wife & her family. What a wonderful experience - way too short a time. I would have loved to sit and plan my days in a much more leisurely fashion but what we saw was all too wonderful This was my first time there - did a bit of checking on my grandmother's birth place: Roscommon. I would so love to return.

Thank you for this opportunity to be a part of your wonderful home page. Thank you, too, for "Irish Culture & Customs" - it gives us the chance to know more about Ireland and its people.

Bonnie Hirschler
Photo Caption: This is Bonnie and her son Michael Hirschler at the Cliffs of Moher.


ED. NOTE: When we asked Bonnie to send us a photo, she very kindly sent us two. We choose the one of her and her son at the Cliffs of Moher because it is such an iconic image of Ireland and one that is immediately recognizable. Standing more than 500 feet at the highest point and ranging for for nerly five miles over the Atlantic Ocean, on a clear day one can see the Aran Islands, Galway Bay, as well as The Twelve Pins, the Maum Turk Mountains in Connemara and Loop Head to the South. The cliffs take their name from a ruined promontory fort "Mothar" which was demolished during the Napoleonic wars to make room for a signal tower




Live Music from Mayo

A link to the internet service from Midwest Radio out of Mayo. Broadcasting from their state of the art studios; Midwest Irish Radio plays nothing but the best Irish music. No matter where you are in the world, you are never too far from Ireland when you listen in.
Click here for: Irish Midwest radio.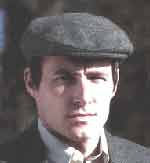 Shop for the best of Irish products from the comfort of your home

We combed the internet to find reliable resources for the most popular Irish products: Aran Isle sweaters, Guinness glasses, Waterford Crystal, genuine blackthorn walking sticks, the flag of the Republic and more. Some of these shops have become friends; others we trust from their reputations and some offer products that are completely unique. We hope you enjoy browsing through what's on offer and we are confident you will find gifts for any occasion or person, all with an Irish flair.





Notices

Did you get your Newsletter?
We try to send one out once or twice a month. If you aren't receiving it, something is wrong. Let us know and we'll try to solve the problem. Note: subscribers are automatically deleted from the data base if the newsletter bounces back multiple times. Full or disabled mailboxes will also cause a subscription to be cancelled. If you have any questions, please contact Bridget.

---
Wed, Mar 4, 2015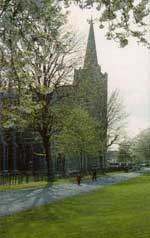 St Patrick's Cathedral
The National Cathedral and Collegiate Church of St. Patrick is the full official name and, according to tradition, St Patrick baptised several converts at a well in what is now a park adjacent to the cathedral. To commemorate this event, a small wooden church was built. In 1901, the well was rediscovered and an ancient granite stone, marked with a Celtic cross which covered the well, was moved into the cathedral. The parish church on this site was one of four Celtic churches in Dublin and was known as St Patrick's in Insula - on the island - as it was built on an island between two branches of the River Poddle which still flows under the cathedral.
Image: StPatrick's Cathedral.ie


Click for More Culture Corner.
Sunday Blessing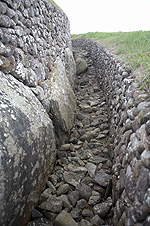 May you be blessed
with hope and
strength to guide
you through the
weeks of Lent.
And If God sends you
down a stony path,
may He give
you strong shoes.
Photo Credit: Tourism Ireland/Newgrange


---
Weekly Quote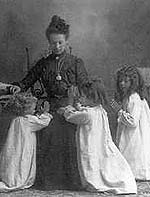 "All that praying you made us do," complained Maggie. "And making us go to Mass. And starving us on Good Friday...And making us feeling ashamed of our bodies and guilty about absolutely everything. No, Ma, you were the pits." Nuala glowed with pride, truly she had been the best of Catholic mothers.
Late Opening at The Last Chance Saloon by Marian Keyes
Photo Credit: Light Planet

---
The author's mother - an otherwise devout Roman Catholic - would often rant about the treatment of the Irish by the Brits and she would always end the rant with "if you only knew the half of it." This led the author on a quest to find out what she meant. The result is a thorough yet thoroughly entertaining retelling of Ireland's history and its unfortunate and luckless relationship with England (with no aplogy to the English, that is). Available in both paperback and Kindle editions on Amazon. Please click The Half of it.

---