Traditions, folklore, history and more. If it's Irish, it's here. Or will be!
"People will not look forward to posterity who never look backward to their ancestors."
-Edmund Burke
---
Quotes

Library: Books, Movies, Music

Prints & Photos

Poetry

Jokes

---
---
Shops Ireland
---
Bunús na Gaeilge
(Basic Irish)

---
---
Did You Know?
---
Himself/Herself
Write to Us
Readers Write..
Links/Link to Us
---
Advertise with us
---
Awards & Testimonials

Submissions Guide
---
Music Review: What's Wrong With This Picture?
Van Morrison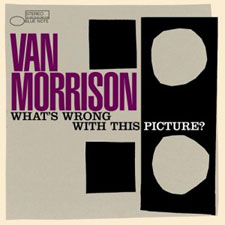 This is a site devoted to Irish culture, so when this CD came across the transom for review, it put us in a bit of a quandary. Yes, Van Morrison is Irish - but the music on his latest recording isn't. Normally, we'd draw the line and let this one go by, but we did find an angle that convinced us we should bring it to your attention.

Have you ever heard of David 'Foggy' Little? Sadly, the world lost this great guitarist on Christmas Day, 2003. The 59-year-old, originally from the Cregagh Road area of east Belfast, worked as a session musician - playing with a star-studded "who's who" of the rock and pop world, including Michael Jackson. There aren't many who can lay claim to accompanying Michael when he sang "Ben."

Foggy returned home to his native Ulster and continued to gig regularly - both with his own Foggy Lyttle Trio and jazz band, Giant Steps. Earlier in 2003, the father of two played with Giant Steps, at the Sunday Life-sponsored Killyleagh Festival and the Cork Jazz Festival. And, in spite of recurring heart problems, he played a key role in the recording of rock superstar, Van Morrison's new album, What's Wrong With This Picture?
It was to be his last major recording session.

So, in tribute to Foggy, we put on the CD, sat back, and listened to every cut without a break. For Van Morrison fans, this is definitely a must have. Of nearly 40 reviews on amazon, the majority of them give it four or five stars. And, we have to admit, while we're not Morrison mavens, there's a lot to like about this recording.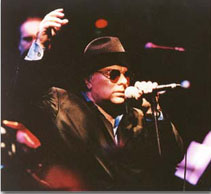 The title track opens with a string arrangement and dreamy, soft vocals accompanied by Foggy's brilliant guitar. The next number - "The Whinin Boy Moan" - is classic foot-tapping boogie woogie which had us tempted to get up and do a bit of jive; we didn't succumb!

Cut after cut, we found more and more to like. One special highlight was discovering Acker Bilk's sweet clarinet accompanying Morrison on "Somerset." "Stranger on The Shore" is still one of this reviewer's all-time favorite instrumentals and it was a lovely surprise to see that he's still playing - and still as good as ever!

With a nicely balanced mixture of slow-paced songs and hard-driving classics such as Stop Drinking, Morrison and his always excellent side-men have created what will most likely become one of his most popular recordings to date. And while we were pleasantly surprised at how good it is, his fans won't be. As one of them wrote in his review: There's certainly nothing wrong with the pictures Van paints in this great collection of songs

To listen to samples: What's Wrong with this Picture


Fri, Feb 2, 2018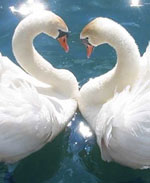 Irish God and Goddess of love
Oengus is the Irish God of love, beauty and youth. According to the old folklore, his kisses became birds. It is also said that he dreamed of a beautiful maiden, named Caer, for whom he searched all over Ireland. Eventually, he found her chained to 150 other maidens, destined to become swans at the time of Samhain. Legend has it that Oengus transformed himself into a swan and was united with his love.
Aine of Knockaine is the Irish Goddess of love. She is also known as the Fairy Queen of Munster and as a goddess of fertility beause she has control and command over crops and animals, especially cattle. Another name by which she is known is Aillen. To learn more about Irish mythology, please click Irish Myths & Legends.
Photo Credit: Wikipedia

Click for More Culture Corner.
Visit 30 of Ireland's most beautiful gardens. Includes a stunning collection of 200 full-color photos.


All contents copyright © 2001 through 2011 inclusive - all rights reserved.
March 4, 2011

Rollover button Images:
Wedding LaRose, Kids Reading & Kitchen Apples and Tea from All Posters prints.
The information provided on this site is offered as-is, without warranty. This site's owners, operators, authors and partners disclaim any and all liability from the information provided herein.
Any trademarks or registered trademarks on this site are the property of their respective owners.

This Web Site Bashed, Kicked & Glued together by Russ Haggerty.