Traditions, folklore, history and more. If it's Irish, it's here. Or will be!
"People will not look forward to posterity who never look backward to their ancestors."
-Edmund Burke
---
Quotes

Library: Books, Movies, Music

Prints & Photos

Poetry

Jokes

---
---
Shops Ireland
---
Bunús na Gaeilge
(Basic Irish)

---
---
Did You Know?
---
Himself/Herself
Write to Us
Readers Write..
Links/Link to Us
---
Advertise with us
---
Awards & Testimonials

Submissions Guide
---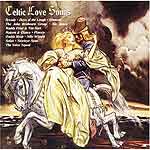 Music Review: Celtic Love Songs - Various artists
by William Ramoutar

Although this cd is out a while, it is one of those compilations that, maybe the record company didn't spend enough time, or planning to market and thus, has slipped down the shelves until, in all probability, it is close to extinction. The truth is, if you are looking to find out more about the music, or to get a blás (taste) of many Celtic Artists, you really could look long and hard, to find one sampling equal to this one.

It has many of the stalwart singers you might expect to find, but also an inspirational pairing (though inspired also) of Niamh Parsons and the Voice Squad, singing the gorgeous "Banks of the Lee".
Other cuts include a song "as gaeilge", (in Irish) from the stunning voice of Máire Ní Braonáin with her family (Clannad), Ned of the Hill, from ex Cherish the Ladies' front woman, Cathie Ryan. and a lot more besides. I find it harder as I go through life, to come up with gifts for people, that might actually mean something in years to come. The music is a definite way to solve this new dilemma.

These are truly unique sounding musicians and singers, some of whom have gone on to become quite famous as soloists. So, while this cd will get you points for, say, Valentines day, it will create other delightful problems because now, you'll have to go out and find other cds, of the individual artists that you or your significant like the most!

And mark my words, there are people on here unequalled in tugging at the hardest of hearts. If you are in any doubt, just listen to the magical sound of Karen Casey, the lead singer with Irish-American Band, Solas and now you have to go and search out all the Solas cds she is featured on and then to your dismay, (or sheer joy!) find out since leaving Solas, she now has three solo cds!

See what I mean? Is the world a desperate place or what? So how do I get you to recognize the fact that you need this cd? Or that you have found the perfect gift for someone very special? Drag out the old computer keyboard there and search Amazon.com and don't forget who told you to buy this. You won't regret it and you might even get a kiss on Valentine's Day for it.


Celtic Love Songs is available at:
Amazon Canada
Amazon UK
Amazon USA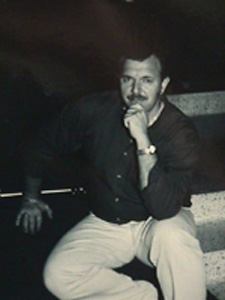 BIO William Ramoutar
IRISH WAYS RADIO PROGRAMME
WFCF Radio 88.5 FM
Every Sunday 11:00 am to Noon eastern standard time on the radio WFCF 88.5fm
We are now an iheart Station on your smartphone or computer
streaming live on iheart.

Review written by William Ramoutar Presenter of Irish Ways Radio Programme, St Augustine Florida


Fri, Feb 2, 2018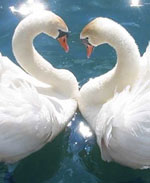 Irish God and Goddess of love
Oengus is the Irish God of love, beauty and youth. According to the old folklore, his kisses became birds. It is also said that he dreamed of a beautiful maiden, named Caer, for whom he searched all over Ireland. Eventually, he found her chained to 150 other maidens, destined to become swans at the time of Samhain. Legend has it that Oengus transformed himself into a swan and was united with his love.
Aine of Knockaine is the Irish Goddess of love. She is also known as the Fairy Queen of Munster and as a goddess of fertility beause she has control and command over crops and animals, especially cattle. Another name by which she is known is Aillen. To learn more about Irish mythology, please click Irish Myths & Legends.
Photo Credit: Wikipedia

Click for More Culture Corner.
This is one of Bridget's favorite recordings; we purchased our copy at Blarney Woolen Mills in Cork. Being masters of merchandising, Blarney has music playing all the time while you shop. When Bridget heard Jim's rendition of Grace, she asked one of the assistants who and what it was. She was immediately directed to the music area - name of record and inventory number in hand! It's a wonderfully romantic collection that never fails to stir up the emotions. It also brings back lovely memories of Ireland.
Click here for Jim McCann.

---