Traditions, folklore, history and more. If it's Irish, it's here. Or will be!
"People will not look forward to posterity who never look backward to their ancestors."
-Edmund Burke
---
Quotes

Library: Books, Movies, Music

Prints & Photos

Poetry

Jokes

---
---
Shops Ireland
---
Bunús na Gaeilge
(Basic Irish)

---
---
Did You Know?
---
Himself/Herself
Write to Us
Readers Write..
Links/Link to Us
---
Advertise with us
---
Awards & Testimonials

Submissions Guide
---
The Lenten Season in Old Ireland
by Bridget Haggerty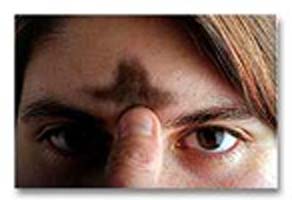 Ash Wednesday marks the beginning of the holiest time of the Christian year in Ireland. For centuries, the faithful have gone to church on this day to have their brow symbolically marked with a cross of ashes. Traditionally, the ashes came from burning the palms saved from the previous Palm Sunday, but, in some areas, the custom was for people to bring ashes from their turf fire into the church to be blessed.

At least one person from every household attended the Ash Wednesday ritual and they would bring home a pinch or two, so that all family members could have their foreheads marked. And so, with the priest having used his right thumb to apply the ashes while saying the prayer, "Remember that you are dust and to dust you shall return," the 40-day Lenten season commenced.

It was once a time of austere fasting. No animal products of any kind were eaten or used in cooking. This meant total abstinence from meat, eggs, butter, milk and animal fats. The frying pan was cleaned and put away.
For breakfast, a family might have had a small meal of dry bread, or porridge, washed down with black tea - and then the same for supper. For their midday dinner, the meal was usually potatoes seasoned with fish or onions. Families living on the coast most likely would have augmented the dinner menu with shellfish and edible seaweed.
Traditionally, children over the age of seven years received no milk; younger children were given it sparingly, and an infant, according to folklore was "allowed to cry three times before he got his milk on fast days".
Since Lent was supposed to be spent in penitential prayer, all socializing came to a halt. In fact, no merry-making of any kind was allowed or tolerated. That meant no music, dancing, card games or even visiting with the neighbors. In many homes, the musical instruments were stored away, and the deck of cards was burned. A new deck would not be purchased and brought into the house until Lent was over. Many people also gave up smoking as well as alcohol 'for the duration'.
By the middle of the nineteenth century, the rigid austerities of the Lenten fast had been greatly relaxed so that the majority of Irish people observed 'the black fast'- one meal and just water to drink only on Ash Wednesday and Good Friday. There was also a welcome break from the long, sombre days to look forward to - the feast of St. Patrick on March 17th.
Fri, Feb 2, 2018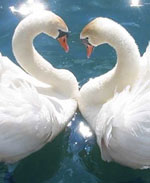 Irish God and Goddess of love
Oengus is the Irish God of love, beauty and youth. According to the old folklore, his kisses became birds. It is also said that he dreamed of a beautiful maiden, named Caer, for whom he searched all over Ireland. Eventually, he found her chained to 150 other maidens, destined to become swans at the time of Samhain. Legend has it that Oengus transformed himself into a swan and was united with his love.
Aine of Knockaine is the Irish Goddess of love. She is also known as the Fairy Queen of Munster and as a goddess of fertility beause she has control and command over crops and animals, especially cattle. Another name by which she is known is Aillen. To learn more about Irish mythology, please click Irish Myths & Legends.
Photo Credit: Wikipedia

Click for More Culture Corner.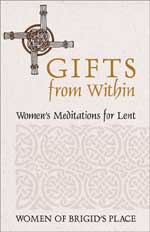 Gifts from Within: Women's Meditations for Lent

Brigid's Place is a spiritual organization in Houston that focuses on the feminine side of the Divine. This Lenten Meditation book is a composite of several works that were published locally over the past few years. It gives voice to women's spirit and each day a different woman creatively gives voice to her connection to the Divine. A beautiful work. Amazon Reviewer
Click for Gifts from Within
---