Traditions, folklore, history and more. If it's Irish, it's here. Or will be!
"People will not look forward to posterity who never look backward to their ancestors."
-Edmund Burke
---
Quotes

Library: Books, Movies, Music

Prints & Photos

Poetry

Jokes

---
---
Shops Ireland
---
Bunús na Gaeilge
(Basic Irish)

---
---
Did You Know?
---
Himself/Herself
Write to Us
Readers Write..
Links/Link to Us
---
Advertise with us

---

Help keep us free
Throughout the site you will see many items available for purchase from well-known merchants such as Amazon. Not interested in what we're featuring? It doesn't matter. Click on any link and then shop for whatever you wish - we will still get credit, if you buy something.
Thanks for your help.

---
Index of All Children's Stories

Kids' Ireland Library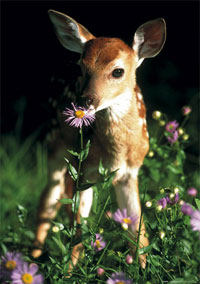 The Story of Sadhbh
by Grainne Rowland

Not long after the twin wolfhounds, Sceolan (shkih-oh-lawn) and Bran came to live with Finn, they went out hunting with their master and the Fianna. They came across a young deer and gave chase. But, much to their surprise, the deer was very fast of foot and easily outran most of the men. At last, only Finn, Bran, and Sceolan were still chasing the deer. Finn was getting tired and was ready to stop when Bran and Sceolan gave a bark. When Finn drew close to the dogs, he saw that the deer had stopped and was resting quietly. The dogs were laying beside her, resting their heads on her soft hide.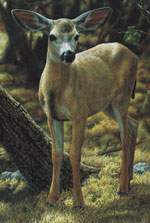 Finn looked on with amazement. Bran and Sceolan were the best hunters ever seen, but now they protected the deer. Finn decided to bring the deer back to Almú (ahl-moo) and protect it. For surely, there was something special about this creature. When Bran and Sceolan rose and followed Finn, so did the deer. When they arrived at Almú (ahl-moo), Finn gave orders that the deer was to be left alone and kept safe within the palace walls.

That night, Finn was suddenly awakened by a soft noise. He saw a beautiful woman walking towards him. She wore a long white robe that flowed about her as she moved.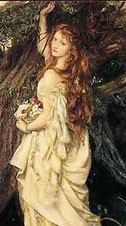 She said, "Finn, do not be afraid. I am Sadhbh, (Sive as in hive), the deer you rescued today. You see me in my true form. I have been under the charm of the Dark Druid. He put the form of a deer on me because I would not do as he wished in certain matters. I am grateful to you for bringing me here, for the Dark Druid's magic cannot reach me as long as I am inside your palace walls."

Well, it wasn't long before Finn and Sadhbh were married, for Sadhbh was as kind as she was beautiful. But she would not go outside the palace walls, for she feared the Dark Druid. So Finn and Sadhbh stayed a whole year together, inside the walls.

Then came reports that invaders had been seen on Ireland's shores. Finn knew he must go and fight them to protect Ireland. He was sad to leave, for he would miss Sadhbh, and she was also expecting a baby. So Finn promised that he would come back as fast as he could, and Sadhbh said she would watch for him from the palace walls.

The battle went on for a week. When it was over and the invaders were sent back out of Ireland, Finn hurried home. He could think of nothing but seeing Sadhbh again. How happy he would be when he arrived home!

But when he came close to the palace, he did not see Sadhbh watching for him. The palace was very quiet. Where were all the hustling, bustling people? What was wrong? Finn was very frightened.

"Where is my wife?" he cried out. "Where is Sadhbh?"

Finally, one of the servants answered Finn.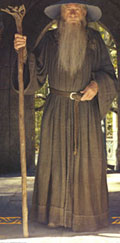 "It was on the fourth day after you left," the servant said. "Sadhbh was standing on the palace walls awaiting your return. It was then that we all saw you walking up to the walls with Bran and Sceolan. We thought it strange that you did not enter the gates, but we thought perhaps you and Sadhbh had planned something special for your return. So when she went out to greet you, we thought nothing of it. But then the man who looked like you took out from his robe a hazel wand, and with that he touched her. She cried out and and changed back into the deer she had been, and then followed him as if her feet had a mind of their own. Whenever she tried to turn back, the dogs disguised to look like Bran and Sceolan, cruelly nipped at her heels. By the time our men could arm themselves and go after her, they were gone."

Finn raged and cried, for he knew that the Dark Druid had taken Sadhbh away. Immediately, he set out to find her and bring her home. He roamed the countryside for seven years, but could not find Sadhbh. His heart grew heavier and heavier.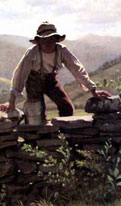 One day, Finn went out hunting, for he needed to take his mind off missing Sadhbh so much. In a clearing, sitting in the sun, was a boy of about seven years. Bran and Sceolan whined and licked the boy, although the lad seemed to be wild. The dogs protected the boy, and remembering how the dogs had protected Sadhbh, Finn knew this boy must be his son.

So Finn took the boy back to Almú. After many months, the lad began to lose some of his wildness, and he also began to speak. He told of the deer who had raised him, and of her gentleness. He spoke also of the evil man who came at times to speak with the deer. Sometimes, he was kind and brought food, but at other times, he was mean and cruel towards the deer. One day, the man touched the deer with a hazel wand, and the deer started to follow him. Then the man turned back and touched him, too, and the boy suddenly found himself sitting in the clearing where Finn had found him.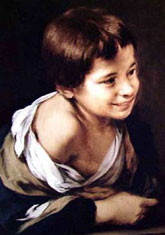 Finn never did find Sadhbh. But he named the boy Oisin (Uh-sheen), which means "Little Fawn". Oisin grew up to be a valiant warrior - one of the best of the Fianna - and he had many adventures of his own.

Images:
Doe - Deer In The Wild III by J. E. Ridinger
Sadhbh - Ophelia by Arthur Hughes
Druid - Gandalf
Fawn2 - Monarch Moment
Boy - The Berry Boy by John George Brown
Young Peasant Boy by Bartolome Esteban Muillo
From AllPosters Prints.

Any purchase made helps to support our site (and the Irish Culture & Customs fairytale). Thank you.



Wed, Jan 3, 2018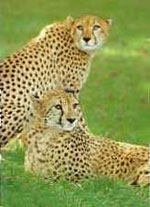 FOTA Wildlife Park
Only 10,000 cheetahs remain in their natural habitat and Fota Wildlife Park in Co. Cork, Ireland, is the world's leading breeder of this endangered species. Fota is among the most modern wildlife parks in Europe. It was opened in 1983 and has more than 70 species living in natural open surroundings with no obvious barriers. Only the cheetahs are behind fences.
Another species which is being saved from extinction at Fota is the white tailed sea eagle. It disappeared from Ireland in the early 1900's, but is now being bred at the park and re-introduced to the wild in Co. Kerry.
Fota is open to the public in the summer and is very popular with Irish families, as well as tourists.

---
"No man ever wore a cravat as nice, as his own child's arm around his neck."
- Irish Proverb

---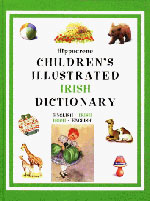 Children's Irish Dictionary
by Hippocrene Books
As a total beginner in Irish, this has taught me quite a few words. The illustrations are beautifully done, and best of all, each word is given a rough English spelling of its pronunciation. Edited from an amazon review.
Click here for Kid's Irish Dictionary.
---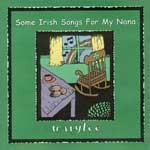 Some Irish Songs for My Nana
MaryLee

A lovely collection of well known Irish songs from the turn of the twentieth century. This album was created as a gift to MaryLee's Nana, Rose Burke Duval. The first half are songs well known to grandparents and the second half are original and traditional songs for children.

Click here for Irish Songs.