Traditions, folklore, history and more. If it's Irish, it's here. Or will be!
"People will not look forward to posterity who never look backward to their ancestors."
-Edmund Burke
---
Quotes

Library: Books, Movies, Music

Prints & Photos

Poetry

---
---
Shops Ireland
---
Bunús na Gaeilge
(Basic Irish)

---
---
---
Himself/Herself
Write to Us
Readers Write..
Links/Link to Us
---
Advertise with us
---
Awards & Testimonials

Submissions Guide

---

Todays' Irish News



Yes, there are many news items not included here. We deliberately avoid: politics, death, disaster and other mayhem.

Saturday, December 7, 2013

Click here For our Monthly County News

---
Regional round-up fom Antrim to Wicklow
All the news that probably won't make the national headlines: An era ends in Ballyshannon, Co Donegal; On offer: 'A gem of a pub on the Dingle Peninsula' in Co Kerry; Search for prehistoric caves under Millmount in Co Louth; Moy Singers' annual Carols by Candlelight concert in Co Mayo; new links with St Coman unearthed in Co Roscommon; and Viking Longboat delivers Santa to Winterval in Waterford. To read these news items and many more - 32 to be exact - please click
County News
.
Photo Credit:
Mayo Me
Call for Dunnes strikers to attend Mandela funeral
The former Dunnes Stores worker whose refusal to handle South African grapefruit sparked a strike and the banning of South African goods in Ireland says she and her fellow strikers would "love" to attend Nelson Mandela's funeral. "It would be a lovely way to say 'goodbye'," says Mary Manning amid calls for them to form part of Ireland's official representation at next week's funeral services. For more details, please click
Irish Times
.
Photo Credit: Frank Miller
People across Ireland pay tribute to 'courageous, dignified' man
A number of books of condolence are open around the country for people to express their sympathies on the death of Nelson Mandela. In Dublin, Lord Mayor Oisín Quinn has made a book available for signing at the Mansion House in Dawson St, by request of South African Ambassador to Ireland Jeremiah Ndou. Other books of condolence were opened in Belfast, Cork, Limerick and Galway, and another one will be opened at St. Patrick's Cathedral in Dublin today. For more details, please click
Irish Examiner
.
Biggest property auction yet
A golf course and a four storey office block are among the lots being sold at an auction next week being descibed as "record breaking" by organisers. The auction will be held at the RDS Concert Hall in Dublin and will have 150 commercial and residential properties on offer including a five-bedroom semi-detached period home with a reserve of between €500,000-€550,000 - the most expensive residential house in the auction For more details, please click
Journal Ireland
.
NI seafood firms eye Mideast market
Two Northern Ireland based seafood companies are aiming to develop sales of smoked salmon in the Gulf market following the recent Halal accreditation for its products. The two companies, Ewing Seafood, Belfast's oldest fishmonger, and Glenarm Organic Salmon, Northern Ireland's only fish farming business, have been developing business contacts, particularly in the UAE, for their salmon products. For more details, please click
Trade Arabia
.
Photo discovery reveals history of 143-year-old firm
The company, John Thompson and Sons, was first established in the city in 1870 and survived the Belfast Blitz during World War Two. It now supplies animal feed and the firm's feed mill is a familiar landmark on Belfast's York Road, next to the M2. Seventy-five old photos dating back decades only came to light when they were found in a cupboard at the mill. For more details & photos. please click
BBC
.
Photo Credit:
Eddies Book Extracts
/For illustration purposes only
'You helped us achieve the impossible'
A devoted mum who set out to raise €34,000 in 10 days to fund vital procedures for her 18 month old twin girls born with a rare medical condition has issued a heartfelt 'thank you' after a flood of donations helped her reach her target last night. Cork mum Audrey Murnane said the Irish public had helped make all her dreams come true. "You have helped us achieve the impossible and changed the lives of two little girls forever," she said. For more details, please click
Breaking News Ireland
.
Twins Darryl & eclan Barry honoured for service on the seas
In Jan 2010, the Barry twins set up Waterford Marine Search and Rescue to provide their native city with a voluntary 24-hour, 365-days-a-year search and rescue service. Since then, the organisation has grown to involve 40 volunteers and helped to save 69 lives. Their efforts were rewarded at a gala Volunteer Ireland Awards 2013 ceremony where they were announced as Volunteers of the Year. For more on this story, please click
Irish Examiner
.
Ireland's Caroline Ryan takes individual bronze in Mexico
Ryan beat Anna Solovey in their bronze medal final at the Track Cycling World Cup in Aguascalientes, Mexico. Ryan produced a controlled and gutsy performance in the Women's Individual Pursuit to see off the Ukranian. She rode outstandingly in a new Irish record time of 3.34.257 to take Ireland's first women's World Cup medal at the elite level. For more details, please click
RTÉ
.
---
Past Two Weeks
December 6

December 6th: Independence Day for the Republic of Ireland
On the day after the world lost Nelson Mandela - one of the world's greatest champions of freedom - most of Ireland gained independence from Britain. The year was 1922. Northern Ireland, whose people were predominantly protestant, remained part of the UK after controversially being partitioned from the largely Catholic Irish Free State. The new southern state was born amid a civil war which was fought between former IRA comrades who either supported or opposed the Anglo-Irish Treaty. For more details, please click UK News.
Photo Credit: Study abroad in Ireland


Taoiseach : 'A great light' has been extinguished'
Taoiseach Enda Kenny has paid tribute to former South African president Nelson Mandela following his death last night. "A great light has been extinguished," Mr Kenny said of Mr Mandela's passing. "The name Mandela stirred our conscience and our hearts. It became synonymous with the pursuit of dignity and freedom across the globe," he said. For more details, please click Irish Times.
Photo Credit: Eric Luke


President Higgins: " On behalf of the people of Ireland, I offer sincere condolences to his family and the people of South Africa"
Last night, the president said "It is with deepest sadness that I have learned of the death of former President of South Africa. Nelson Mandela is one of history's greatest leaders; a man whose unprecedented courage and dedication broke down the cruel barriers of apartheid in South Africa and led the nation into a new and democratic age. For more details and tributes, please click RTÉ.


Northern Ireland leaders pay tribute to Nelson Mandela
NI First Minister Peter Robinson said he was "inspirational", adding he had heard of his death with "deep sorrow". Deputy First Minister Martin McGuinness described him as "one of the greatest leaders of our lifetime" and said he was "a true friend to Ireland". Other political leaders also acknowledged the former South African leader's contribution to the Northern Ireland peace process. For more details & Video Clip, please click BBC.
Photo Credit & Related Story: Belfast Telegraph


Nelson Mandela: His relationship with Ireland
Ireland's connection with Mandela dates back to 1988, when he was given the Freedom of the City in Dublin. Unable to accept the honour due to his lengthy imprisonment, his wife Winnie instead made the journey to Dublin. Mandela chose to use this opportunity to make his first contact with the outside world in 26 years. Through his lawyer, he contacted Dublin to express his thanks, calling the Irish "the original freedom fighters". For more details & photos, please click Newstalk.
Photo Caption, Credit & Related Story: Mr. Mandela visited his prison cell several times after release/BBC/Corbis


Mary Robinson: "It's like a family loss"
Former president Mary Robinson has said the world feels like it has lost a family member in the death of Nelson Mandela. The human rights campaigner, who worked closely with South Africa's first black president, lauded his sense of humour, describing him as "a huge flirt". "Why is it that we celebrate that we are so sad, that we feel a loss as if it's a family member?" Ms Robinson said. "Why are we so bereft? "Because he was the best of us. He was the best of our values." For more details, please click Breaking News Ireland.


Nelson Mandela: His life in pictures
The politician, who was the first black President of South Africa and held the position from 1994 to 1999, had been ill with a recurring lung infection. For many, he is a symbol of anti-racism, a man who fought against the apartheid regime – which was implemented in the late 1940s after the National Party came to power in South Africa – and who was imprisoned for his efforts. For more details and to view the gallery, please click Journal Ireland.
Irish Times Photo Gallery


Celebrities pay tribute at premiere of Long Walk to Freedom
Actor Idris Elba, who portrays Mandela in the highly-anticipated biopic Long Walk to Freedom, said in a statement: "What an honour it was to step into the shoes of Nelson Mandela and portray a man who defied odds, broke down barriers, and championed human rights before the eyes of the world. My thoughts and prayers are with his family." For more details & Photos, please click RTÉ.
Photo Credit & Related Story: Sydney Morning Herald/Reuters


World of sport pays tribute to man who used sport to unite & inspire
Nelson Mandela, who created one of rugby union's iconic images at the 1995 World Cup, has been hailed for his ability to use sport to unite and inspire. Mandela unforgettably presented South Africa's rugby union captain Francois Pienaar with the World Cup in 1995 at Ellis Park, Johannesburg. It was the first major sporting event to be staged in South Africa after the 1994 democratic elections. For more details & Video Clip, please click RTÉ.

December 5

Forbes names Ireland as 'best country for business'
Ireland has for the first time been named as the "best country for business" in rankings carried out by renowned US financial magazine Forbes. Ireland has moved up from sixth position in the influential rankings last year. The rankings are determined by grading 145 nations on 11 different factors. For more details, please click Irish Times.
Photo Credit & Related Story: Silicon Republic


Earthquake recorded off Cork coast
The Irish National Seismic Network (INSN) has said that an earthquake measuring 2.6 magnitude occurred off the coast of Cork today. The quake occurred in the Celtic Sea around 18km south of Ballymacshoneen on the Seven Heads Peninsula in West Cork at 7.57am this morning. It was recorded by INSN seismic stations in Kerry, Dublin and Wexford and British Geological Survey stations throughout Wales. For more details, please click Irish Examiner.


The land of saints, scholars... and engineers?
Ancient manuscripts show that Ireland was a major centre for the study of mathematics centuries ago. The country had some of the foremost practitioners of the fine art of Computus, the difficult business of calculating the date of Easter far into the future. But the manuscripts, along with later archaeological discoveries, also show the Irish in the eighth century AD were adept engineers, making improvements in technologies used for metal-working and agriculture. For more details, please click Irish Times.
Photo Credit: ©Einsiedeln, Stiftsbibliothek


People pining for a real Irish Christmas tree
Irish Christmas tree growers are reporting strong demand for their produce this year, particularly from abroad, with countries such as Britain, Germany and France all looking for Irish trees. There are fewer than 100 growers in Ireland and they will be selling up to 750,000 trees at home and abroad this year. Christy Kavanagh (pictured) who runs his family Christmas tree business in Newtownmountkennedy, Co Wicklow, says it is shaping up to be a good year for growers. For more details, please click Irish Times.
Photo Credit: Garry O'Neill


Hundreds displaying their wares at National Crafts Fair
Over 40,000 people are expected to attend the event at the RDS in Dublin with queues forming even before the doors opened yesterday. Textile designer Emma Andrews from Co Down was taking a break as a designer for the TV drama 'Game of Thrones'. While she loves designing the drapes and dramatic soft furnishings for the epic hit show, her gentler works of silk flower brooches and fabric Christmas decorations were going down well. For more details, please click Irish Independent.
Photo credit: Mark Condren


World renowned "grand-mere"Myrtle Allen honoured
After half a century of putting Cork at the centre of the world's food map, Myrtle Allen was honoured at a civil reception in Cork City Hall last night. Unfortunately it the event was a bit like the wedding without the bride, as Ms Allen was unable to attend because she had a cold. However, friends and family made sure many toasts were raised to the woman who, as her daughter-in-law Darina Allen put it, is now considered by chefs across the world as the "grand-mère who gave them confidence to serve their food simply". For more details, please click Irish Examiner.
Photo Credit: Darragh Kane


Offaly mare 'not worth €800' as a foal sells for €400,000
Arraghbeg Clover, who was bred in Co Offaly, went unsold in Ireland as a foal four years ago when her breeder was told she was "not worth more than €800". But the young mare went on to become one of the most valuable showjumping mares in the world when she won a gold medal at the 2013 world championships for young horses - and on Tuesday, she was sold to wealthy Russian showjumper Vladimir Beletzkyi. For more details, please click Irish Independent.


NI's Mark Allen books place in UK Championship quarter-finals
The Antrim man came from behind to beat Judd Trump 6-4 in the last 16. Allen lost the opening two frames and trailed 3-1 at the interval, then 4-2, but won the last four frames to secure an unlikely victory. The world number nine will play Ricky Walden on Thursday night. For more details, please click BBC.


Ireland's David Higgins leads Hong Kong Open by one shot
The Kerryman shot a 6-under-par 64 in the first round on Thursday. Higgins, carded nine birdies and three bogeys. "It is a great start," Higgins said. "This is a good course which rewards the guy who hits the fairways and I'm pleased with the way I'm playing." For more details, please click New Zealand Herald.
Photo Credit & Related Story: Belfast Telegraph

December 4

Video captures special Irish Christmas reunion
To celebrate The Gathering, the family owned organic yogurt and milks company, Glenisk, teamed up with Irelandhotels.com to offer lucky customers the chance to receive flights home for a loved one from anywhere in the world and a luxury stay for a family of four at an Irish hotel. The competition is still open until the end of the year and more details are available at www.glenisk.com. For more details & to watch the video, please click Irish Examiner.


A new flag for Northern Ireland?
US diplomat Richard Haass' has challenged political parties to consider the possibility of a new flag for the region. On foot of that suggestion, the Belfast Telegraph asked its readers for ideas - and the newspaper was inundated. While some designs included variations on traditional colours and icons , others featured some of NI's most famous exports. To view a gallery of ideas, please click Belfast Telegraph.


Denis O'Brien, Ireland's version of Mexico's Carlos Slim, sells mobile to the masses
Hiking along the Kokoda Trail in remote eastern Papua New Guinea last summer, Denis O'Brien discovered he didn't have a mobile phone signal. The sturdily built Irish telecom tycoon knew how to fix that. He stormed into the local office of Digicel, the wireless operator he'd founded in 2001, and demanded that extra phone towers be built along the route. For more on this story, please click Washington Post.


Britannia rule the waves? No, it's Ireland's own U2
The British public were asked to name the songs which inspired them most ahead of the launch of Royal Caribbean's musical-themed cruise vessel Anthem of the Seas. In front of a packed audience, including BBC faces and global travel leaders, classic songs were performed by the Royal Philarmonic Orchestra. And the favourite tune of the British nation? None other than Beautiful Day, by U2! For more details, please click Irish herald.


Downpatrick High Cross to be moved
Work is to begin later to remove a 1,100-year-old cross from outside Down Cathedral in Downpatrick. Downpatrick High Cross is to be hoisted from its current position and moved to nearby Down County Museum. There, it will become the centrepiece of a new extension due to be built soon. The intricately patterned Mourne granite cross, carved around AD 900 as a "prayer in stone", is of historical, cultural and religious significance. For more details, please click BBC.


Aer Lingus Regional creates 20 new jobs with Shannon expansion
The regional carrier, which is operated by Aer Arann, said it will also have 100,000 additional passengers, and has announced new routes. Is to introduce a new daily Bristol service in April 2014, and is also expected to announce more new routes and services from other airports very soon. The airline also said that it will double capacity on its Shannon Birmingham route, and an additional service on its Shannon Manchester service. For more details, please click Journal Ireland.
Photo Credit: Laura Hutton/Photocall Ireland


How Co Roscommon overcame its natural modesty in matters literary and artistic
Being on the way to so many other places, Roscommon has detained a few famous wayfarers. Thus John McGahern, pictured, was born in Leitrim, but moved to Cootehall when his mother died. O'Carolan was born in Meath, but found patronage and a spiritual home with the MacDermott Roes of Ballyfarnon. And of course ex-president Mary McAleese was born in Belfast but visited Roscommon often as a child and now lives there.' For more details, please click Irish Times.
Photo Credit: Frank Miller


Rare donkey twins born in Co Kerry
Twins are extremely rare in donkeys, with only a few pairs currently known in the world. And, when twins are born, one invariably dies. But this set, born on Cormac Williams' farm in Brewsterfield, outside Killarney, Co Kerry, less than two weeks ago, are both thriving and running around the field under the watchful eye of their mother Tulip. For more details, & video clip, please click Irish Examiner.


All-Ireland Clare hurler launches scholarship programme - in Cork
Shane O'Donnell - the all-conquering Clare hurler who broke Rebel hearts has now helped launch his Cork university's scholarship programme for talented students. The All-Ireland man-of-the-match joined with University College Cork President Dr Michael Murphy to unveil the 'Quercus' programme, which aims to recognise excellence. For more details, please click Irish Independent.

December 3

Taoiseach meets US Vice-President Biden & Ambassador Kennedy in Tokyo
The Taoiseach met with US Vice-President Joe Biden and US Ambassador to Japan Caroline Kennedy in Tokyo this morning. The Vice-President is on a week-long visit to Asia and had flown into Tokyo several hours before. During his trip, Vice-President Biden will meet with Japanese Prime Minister Abe Shinzo, and also the Premiers of China and South Korea. the Taoiseach is in Japan as part of a four-day trade mission. For more details & video clip, please click Irish Independent.


Ireland once again the most generous nation in Europe
A global survey has found Ireland to be the most generous nation in Europe and the fifth most giving in the world. The Irish altruistic nature was measured across three categories in the World Giving Index 2013: direct donations to charity, volunteering personal time and helping strangers. The results were welcomed by Volunteer Ireland who noted Ireland's enduring capacity for generosity in spite of a turbulent economy. For more details, please click Irish Times.
Photo Credit: Volunteer Ireland Blog


Microsoft announces €170m expansion of Dublin data centre
Microsoft is to invest €170 million to expand its Europe, Middle East and Africa data centre in Dublin. A total of 380 construction jobs will be created during the build, which has already commenced at the company's facility in Clondalkin. An additional 20 people will join the existing team of 80 employees when the data centre is completed next year. For more details, please click Irish Times.
Photo Credit & Related Story: Journal Ireland/Sasko Lazarov/Photocall Ireland


Irish students among top performers in worldwide tests
That's according to new figures from the OECD which show that Irish teenagers performed significantly better in tests than many of their international counterparts in maths, reading and science. Education Minister Ruairi Quinn "I think it's a fantastic tribute to what I've seen on the ground and this is the dedication of Irish teachers and their real care for students." For more details, please click Breaking News Ireland.
Photo Credit & Related Story: Journal Ireland


Laure Prouvost wins 2013 Turner Prize
Installation artist Laure Prouvost has won this year's Turner Prize for her piece Wantee, which takes the audience in search of her fictional grandfather. It was announced by actress Saoirse Ronan at a ceremony in Derry, the UK City of Culture 2013. "I'm not ready, I didn't expect it at all," Prouvost said on stage.For nore details & video clip, please click BBC.
Photo Credit & More Pics: Belfast Telegraph


Galway racegoers' haunt gets fresh lease as place of worship
The Racing Lodge on the outskirts of Galway City, once the favoured haunt of racegoers, took on a very different identity over the weekend when the first Mass was celebrated there. Bishop of Galway, Dr Martin Drennan, was the chief celebrant as huge crowds flocked to the new Church of the Good Shepherd in Deochuisce. For more details, please click Irish Examiner.


Belfast's unofficial Christmas tree arrives
A giant oil rig from Brazil has docked in Belfast for a refit at the city's dockyard. The 360ft-high rig - the Blackford Dolphin - is undergoing a multi-million-pound refurbishment at Harland & Wolff in advance of a drilling project in the North Sea. The tree-shaped rig is lit up with a variety of bright lights and dockers have dubbed it Belfast's unofficial Christmas tree. For more details, please click BBC.


Offaly football legend Liam O'Connor, RIP
Former Offaly footballer Liam O'Connor, who set up the most famous goal in GAA history, has passed away at the age of 58. O'Connor was a member of the Offaly team that defeated Kerry in the 1982 All-Ireland senior football final and it was his pass that set up Seamus Darby for the match-winning goal which ended the Kingdom's five-in-a-row dreams. For more details & Video Clip, please click Journal Ireland.
Photo credit & Related Story: Irish Examiner/ INPHO/Billy Stickland


NI's all time leading goal scorer announces his retirement
David Healy, who scored 36 goals in 95 international appearances said "I don't think too many people will be surprised. It's dawned on me that it's time for a new challenge. The career is over and it's time to move on." Healy scored twice on his international debut against Luxembourg in 2000 and played his final game for NI at Windsor Park in March of this year. For more details and video clip, please click BBC.

December 2

Japan lifts twelve-year ban on Irish beef
Japan has formally lifted the ban on Irish beef, re-opening the world's third largest market for the first time since 2001. The announcement followed a meeting in Tokyo today between Taoiseach Enda Kenny and Japanese prime minister Shinzo Abe. Mr Kenny, who is leading a major trade delegation, said the decision was "further evidence of the trust that exists" between the two countries, and called it "wonderful news" for Irish farming. For more details, please click Irish Times.
Photo Credit & Related Story: RTÉ


Tourism Ireland aiming for 25.6 million visitors up to 2016
The Gathering - an idea that came out of the Global Irish Forum some years ago - has helped to bring 7% more people to Ireland from around the world this year. In the hopes of keeping that momentum, Tourism Ireland today launched its marketing plans for 2014 to 2016. The organisation wants to build on this year's growth in overseas tourism and to welcome 25.6 million visitors here over the next three years. For more details, please click RTÉ.


"We can't be having headstones in the shape of Transit vans and all sorts"
So says Fr John Walsh, parish priest in Buncrana, Co Donegal, who has warned parishioners he may remove large gaudy headstones, statues and trinkets from graves if they do not conform to strict new graveyard rules. He also advised parishioners not to close any deal with monumental sculptors without first obtaining approval from the parish for their chosen memorial. For more details, please click Irish Times.
Photo Credit & Related Story: Journal Ireland/Greg Clarke -Creative Commons


10,000-year-old settlement unearthed in Cork
The earliest known settlers in Co Cork were hunter-gatherers who lived near Fermoy more than 10,100 years ago. That's according to archaeologists who will reveal a wealth of information about our Irish ancestors when they launch a book published by the National Roads Authority on Dec 10 at UCC. It details illustrated accounts of the 114 significant excavations undertaken in the county, revealing a wealth of previously unrecorded sites. For more details, please click Irish Examiner.


Unemployed Strabane woman reportedly wins £27m
Margaret Loughrey told the Tyrone Herald newspaper she had matched five numbers and two lucky stars in Tuesday night's draw. She said she would not allow the money to change her, adding: "Strabane is my home and always will be." If her win is confirmed, it would make her the biggest ever jackpot winner in Northern Ireland. For more details, please click BBC.
Photo Credit, Related Story & MorePics: Irish Independent


Sir Van the Man?
Music legend Van Morrison is on his way to being knighted after being put forward for the Queen's New Year's Honours List. Already an OBE, the Belfast-born singer could be Sir Van the Man if the proposal gets the green light from the first and deputy first ministers. The Astral Weeks singer's name was put forward "for his services to music" by proposers in Northern Ireland. To read this news item and many others, please click Belfast Telegraph.
Photo Credit: PA


Ireland experiences driest November in nearly 70 years
Days 'only fit for ducks and buckets' were rare for most in Ireland last month, as some parts of the country experienced the driest November in up to nearly 70 years. Rainfall was below average everywhere except at Malin Head, with the Phoenix Park station in Dublin experiencing its driest November since 1945. unshine was also near or above average in most places. For more details, please click Irish Independent.
Photo Credit: Mark Condren


Ireland's toy shops facing busiest day of year
The first Monday of December is one of the busiest toy-shopping days of the year, both online and in-store, according to Smyths Toys Superstores. An analysis of the spending habits of Irish shoppers carried out by the store suggests Monday is the day parents and other family members cross presents off their lists. Meanwhile, it has been revealed the average Irish person will fork out more then €552 on gifts this festive season. For more details, please click Irish Herald.
Video Clip: Smyths


Curator seeks buyer for contents of folk museum
A museum curator who is retiring from business is seeking a buyer for his entire collection of more than 800 household artefacts which date from 1850 to 1950. Pat Lynch of Fox's Lane Folk Museum in Youghal, Co Cork began collecting the pieces in 1970. Over the following 40 years he and his wife Ann travelled throughout the country collecting more and more items, which they have exhibited isince 1995 in a private town centre museum. For more details, please click Irish Examiner.
Photo Credit: Denis Scannell

December 1

Belfast born rector becomes first female bishop in UK and Ireland
The first woman bishop in the UK and Ireland has been consecrated by the Church of Ireland. Right Rev Pat Storey, former rector of St Augustine's in Derry, made history when she was chosen by the Church of Ireland as the new Bishop of Meath and Kildare last September. The married mother of two was consecrated at Christ Church Cathedral in Dublin on Saturday. For more details, please click Irish Times.
Photo Credit & Related Story: Inside Ireland


Being good without God
On a Friday evening in Dublin, a tall, bearded Sanderson Jones is waving his hands in front of some 100 congregants, rousing his audience with the enthusiasm of a hipster Jesus who's eaten too many dolly mixtures. But Jones is not preaching any doctrine, nor does he have a flock. He is a British stand-up comic with shoulder-length dirty blonde hair who is hosting the Sunday Assembly, dubbed the atheist church. For more details, please click Irish Independent.


Essential renovation works to begin on Skellig Michael
Seven tonnes of material have been airlifted to Skellig Michael for essential renovation works on the Unesco world heritage site. Specialist Air Corps helicopter crews were dramatically dropped down on to a small landing pad some 37 metres over a sheer drop to the Atlantic Ocean. Pilots in an Agusta Westland AW139 were then directed into the area with its heavy cargo suspended underneath the aircraft. For more details, please click Irish Times.
Photo Credit: Gareth McCormack/Getty Images


So what's happening in Galway in the run up to Christmas?
The Journal has been taking a look at all the preparations taking place in Ireland's cities in the run up to the big day. So after a roundup of the treats in Dublin, Cork and Limerick, they now cast their attention to the city that never sleeps - well at least not on weekends: Galway. For more photos & a video, as well as links to what's happening in other Irish cities, please click Journal Ireland.
Photo Credit & Details: Galway Continental Christmas Market


Calling all carol singers for record-breaking bid
The mother of Donal Walsh is urging people to get behind a world record attempt at the largest-ever gathering of Christmas carol singers in aid of families of critically ill children. Croke Park will be transformed into a winter wonderland for the Guinness World Record attempt in aid of charities the Sanctuary and Cliona's Foundation – the charity that gave funds to Donal's family during his illness. For more details, please click Irish Indepndent.


Thousands attend Armagh's Georgian Day celebrations
Armagh city has celebrated its 18th century heritage by hosting its 10th annual Georgian Day event. Organisers said more than 20,000 people attended Saturday's celebrations. It featured music, carol singing and a traditional Georgian Christmas market. The event culminated in a light show in the city centre on Saturday night. Residents and visitors were given an insight into Armagh's rich history as the organisers tried to recreate scenes from the bygone era. For more details & photos, please click BBC.


Rory McIlroy wins Australian Open
World number six Rory McIlroy birdied the final hole to win his first tournament of 2013 with a dramatic one-shot triumph in the Australian Open. The Northern Irishman began the final round four behind Adam Scott, who had led all week at Royal Sydney. But McIlroy carded a fine 66, with an eagle at the seventh and four birdies in total to win outright on 18 under. For more details, please click BBC.
Photo Credit & Slide Show: BBC


Cricket: Ireland win in emphatic style
Ireland recorded the fourth-highest total in T20 international history as they defeated Afghanistan in the World T20 Qualifying final for the second year running. After winning the toss and batting first – as they have done in every match in the tournament – Ireland ran up a formidable 225 for seven off their 20 overs at the Sheikh Zayed Stadium in Abu Dhabi. For more details, please click Irish Examiner.
Photo Credit: Getty Images


All-Ireland glory for Claregalway and Na Gaeil lady footballers
Ciara Newell's early penalty goal proved crucial as Claregalway beat Thomas Davis to claim victory in Saturday's Tesco Homegrown All-Ireland intermediate ladies' club football championship final. Newell's decisive strike ultimately separated the sides at St Loman's in Mullingar as Claregalway became the first Galway outfit since St Brendan's in 2001 to win the All-Ireland intermediate title. For more details, please click RTÉ.

November 30

White Christmas for Ireland's south
That's according to long-range weather guru Ken Ring who is predicting a frosty Christmas for Ireland this year, with the south of the country most likely to get a festive snowfall. He also predicted that 2014 will bring in bitter cold, with temperatures dropping to an icy -10ºC as the new year is rung in. For more details, please click Irish Examiner.
Photo Credit: Red FM


Late Late Toy Show 2013 best bits…
From Domhnaill meeting his hero Robbie Keane, to Bosco and the Fisher Price record player, to the Cup Song, to gorgeous Mary and her winning smile, it's fair to say Toy Show 2013 was a success. And if you watched it, are you an emotional wreck after the Robbie Keane surprise, Mary on the trampoline, the Fisher Price Record Player and Bosco? And Ryan's dancing. Oh, the dancing.For more details, please click Journal Ireland.
Image Credit: Andres Poveda


VIDEO: Turkey farm gets ready for Christmas
Some folks have been preparing for the celebration for most of the year. Amongst that group is Gerry McEvoy who raises 1,000 turkeys on his farm in Sallins, county Kildare. The farmer prides himself on the fine diet of kale, apples, wheat, nettles, rapeseed, grass and herbs he feeds his birds. They have also lived a stress-free life since arriving to the open pastures in June when some of them were just 12 hours old. For more details, and to watch the video, please click Journal Ireland.


'Giz a Hand at Xmas'
Comedy duo Ryan Hand and Matthew Purdy have teamed up in a musical battle for the coveted top spot in Ireland's Christmas charts this year. TV presenter Ryan has enlisted his housemate Matthew – and the power of social media – to help knock the likes of X Factor songs off the No1 slot. Their collaboration, a ditty called 'A Purdy Handy Christmas' has already grabbed the attention of almost 4,000 YouTube viewers in just a few days. For more details and to view their video, please click Irish Independent.


A world of festive magic at Tír na Nollaig
'Tír na Nollaig' welcomed its first human visitors as part of Cork's festive celebrations, featuring a giant Ferris wheel on the Grand Parade, outdoor market stalls with mulled wine and an indoor crafts market at Triskel Christchurch. Magical fairy inhabitants greeted visitors on entrance to the enchanted village, created by Cork's pageantry specialists Dowtcha Puppets. For more details, please click Irish Examiner.


Video: Dolphins caught on camera
The pod of dolphins caught on underwater camera off Baltimore, west Cork this week reflects the intense feeding activity by marine mammals off the west and south coasts. Humpback, fin and minke whales and dolphins are gorging on scad and herring, and have been sighted from Wexford around to Bloody Foreland off Donegal. For more details and to watch the video, please click Irish Times.


Viking silver found in Antrim field declared treasure
The objects were found by a man with a metal detector in a field on the Soldierstown Road, near Aghalee last year. He took them to the curator of Armagh County Museum for further examination. The items, which are more than 1,000 years old, will now go to the British Museum for valuation. Marcin Sadowski found the two small pieces of silver during two separate searches of the field. For more details, please click BBC.


Jubilee crown can stay... for now
A metal replica of a coronation crown, it was erected by Larne council to commemorate the Queen's Diamond Jubilee last year. But it was put up without planning permission. Now, the council has been told it can display it until December 2015 but will then have to remove it. Politician Mark McKinty said "It has been a boost for Larne. Overall it has brought people into Larne, especially tourists. For more details, please click BBC.


Olympic champ Katie Taylor delights Dublin crowd with win
Katie Taylor returned to the ring with a win in Dublin's Mansion House last evening. The reigning world and Olympic champion beat Caroline Veyre by a unanimous decision in front of a delighted home crowd. The fight was Taylor's first since she claimed her fifth consecutive European Union title in July. For more details, please click Journal Ireland.
Photo Credit & Related Story: Journal Ireland/INPHO/Morgan Treacy

November 29

"Bless the Work" an echo of a much older custom?
The expression "God Bless the Work" is still common in rural Ireland, at least it was where Frank McNally grew up. But it must have been even more common 100 years ago. So when he was browsing through a copy of PW Joyce's 1910 book, English as We Speak it in Ireland recently, it was no surprise to see the phrase featured. What took him aback, however, was Joyce's suggestion that the verbal blessing was merely the echo of what had once been a much more elaborate custom. For more details, please click Irish Times.
Photo Credit: Getty Images/Rock of Cashel


Irish people abroad WILL be able to watch the Toy Show live
RTÉ has confirmed that people living abroad will be able to watch the Late Late Toy Show when it's broadcast live on Friday night. Ryan Tubridy will once again don a festive jumper for the Toy Show, and people all over the world will be able to tune in via an international version of the RTÉ Player. An RTÉ spokesperson has also confirmed that the Toy Show will not be subsequently geolocked on the Player, so anyone who wants to catch up at a later time will be able to do so. For more details, please click Journal Ireland.
Photo Credit & Related Story: RTÉ
Video: Tubridy ready for record-breaking Late Late Toy Show


Kilkenny named as Ireland's 2013 Tourism Town
Mulranny in Co Mayo was also honoured at an awards ceremony yesterday with the Best Small Town award. Fáilte Ireland's Tourism Town Award was launched last year to encourage more Irish towns and villages to work together to enhance their appeal to visitors. The winners were chosen from a shortlist of ten top tourism towns. Both locations will each receive cash awards of €10,000 and €5,000 to help promote their locality. For more details, please click Journal Ireland.
Photo Credit: Cuadrivio


Wind power delivering 20pc of Ireland's electricity needs
National grid operator EirGrid said Ireland was on track to meet a target by 2020 that 40pc of its power comes from renewable resources, with enough turbines sufficient to power almost 120,000 homes coming on stream this year alone. While wind turbines are controversial because of their impact on the landscape and noise, they allow for power generation without burning fossil fuels such as oil, gas and peat, which produce carbon emissions and result in climate change. For more details, please click Irish Independent.


Badge of honour: rusting Royal Irish Rifles cap pin found next to remains
It's an old and battered badge – but serves as a poignant reminder of the sacrifice of thousands in the Battle of the Somme. The pin was discovered alongside human remains under mud and soil in the French fields where soldiers from Ulster fought and died. It was found along with other military equipment by a roadworks team close to the Ulster Tower at Thiepval Wood. For more details, please click Belfast Telegraph.


Christmas trees big business in Ireland
Christmas tree farmers are in the midst of their busiest time of year. And Irish Christmas trees are in demand right across Europe, with thousands being exported by the truckload to the UK, France, Germany, the Netherlands and other EU countries. About 400,000 Christmas trees will be sold in Ireland, and growers have been working furiously to get the trees out. For more on this news item, please click RTÉ.
Photo Credit & Related Story: Dochara


The Spinning Heart wins Guardian Award
Tipperary author Donal Ryan has won the £10,000 Guardian First Book Award 2013 for his debut novel, The Spinning Heart. Longlisted for the Man Booker Prize this year, Ryan also won Book of the Year at the Irish Book Awards in 2012. Lisa Allardice, Editor of Guardian Review and Chair of the Guardian First Book Award judging panel, said: "Slim in size, ambitious in structure and devastating in its emotional force, The Spinning Heart is a bravura performance." For more details, please click RTÉ.


Ulster's Goliath fry defeated
The gigantic breakfast featured at the Newton Cafe Brunch Bar on the Newtownards Road includes sausages, bacon, eggs, potato bread, pancakes, soda bread, toast, hash browns, black puddings, tomatoes, mushrooms, beans and chips. More than 50 people have tried but failed to finish it. But now it has been defeated by Martin Cooper - a humble man who's trying to lose weight. For more details, please click Belfast Telegraph.


McIlroy two behind leader at Australian Open
Rory McIlroy carded nine birdies in a round of 65 to move two shots behind leader Adam Scott after two rounds of the Australian Open at Royal Sydney. Seven back after day one, McIlroy, yet to win this year, benefitted from more favourable early conditions and reached 10 under, taking only 25 putts.
For more details, please click BBC.

November 28

A funeral warm with words for Fr Alec Reid, RIP
By 11:00 GMT on Wednesday, the crowds began to gather to mourn him in his home of 40 years, Clonard monastery off the Falls Road in west Belfast. An elderly woman rushed over to talk. "Are you a reporter, write down this," urged Anna McCann. "I was born in the next county to Fr Alec in the Republic, but I married and lived in west Belfast. "I just want to say that he was the best of Ireland. That's all, He was the best of Ireland." For more details, please click BBC.
Video: BBC


Decades of service abroad by Irish Catholic missionaries honoured in Dublin
Irish missionaries who have each served between 40 and 60 years abroad were honoured at a special awards ceremony in Dublin City Hall yesterday. An inaugural event, it was in recognition of the huge contribution they have made in education, human rights, social justice and healthcare in developing countries. For more details, please click Irish Times.
Photo Credit & Related Story: Irish Independent


Santa comes early for Army families
Touching down in Dublin Airport yesterday, there were tears of joy as the troops returned from a six-month tour of duty in the south of the Lebanon. Many were met by their parents and partners, but for Sergeant Jimmy Hayles it was an extra special moment, as he was greeted by his wife Diane and his new son Ryan. "We can't wait for Christmas, and we are going to have him spoilt rotten," Sgt Hayles said. For more details, please click Irish Independent.


Where is Ireland's greatest tourism town?
Fáilte Ireland name the country's top town for visitors at a ceremony later today. Fáilte Ireland's Tourism Town Award was launched last year to encourage more Irish towns and villages to work together to enhance their appeal to visitors. Last year's inaugural winner was Portmagee in county Kerry. The organisation has already whittled the Tourism Town contenders down to a shortlist of 10. For more details and to view photos of the contenders, please click Journal Ireland.
Photo Credit: Shutterstock/Westport, Co. Mayo


Time to rise and shine at Derry light festival
Giants have taken their place along the River Foyle to shine their light on this year's UK City of Culture. Les Voyageurs, or The Travellers, were created by artist Cedric Le Borgne. Diving and swooping along the Peace Bridge, they welcomed visitors as part of 17 installations on display for the four day Lumiere Festival. For more details, please click Belfast Telegraph.


Nine rules for giving directions in Ireland
Google Maps Transit launched a handy route planning tool for Ireland today. While it's cool and all, it's not nearly as specific as the directions people are used to receiving in Ireland. Here are nine golden rules to help those lost souls get from A to B. Start by stating the obvious. Make them feel like an eejit, they'll be much more likely to listen to you that way. For the rest of the rules, please click Journal Ireland.
Photo Credit: Mark J Handel


Video: The Other Voices back catalogue
Other Voices is a unique festival, where music-making takes over a small village, or pockets in a town or city, the lines between performers and audience are dissolved, and everyone becomes involved in some level in the performance. The festival began life in Dingle and in recent years it's reached out to farther parts of the compass. But Dingle remains its spiritual home. For more details and to watch the video, please click Irish Times.


€35 million expansion of the Dublin bike scheme begins today
€35 million expansion of the Dublin bike scheme, with 950 new bicycles and 58 additional hire points, begins today. Two new bikes stations, at North Wall Quay in the Docklands and Deverell Place off Gardiner Street, will open this morning and the existing station at Talbot Street will be extended. A further 50 bikes will be added to the system today bringing the total number of available bikes to 600. For more details, please click Irish Times.
Photo Credit: Bryan O'Brien


Move over Molly Malone - this is "Ireland's best known fishmonger"
His witty comments, which made a monarch laugh and made headlines around the world, have helped Pat O'Connell steal Molly Malone's crown as Ireland's best-known fishmonger. So said Taoiseach Enda Kenny last night in a special message to the figurehead of Cork's English Market, who launched a book in the historic indoor market last night. Pat said he was deeply moved by the personal message from Mr Kenny ahead of the launch of 'The Fishmonger.' For more details, please click Irish Examiner.
Photo Credit: Maxwells/PA

November 27

Helicopter wing of Air Corp celebrates 50th anniversary
After 50 years in the skies, the helicopter wing of the Air Corps has become the most decorated unit in the Defence Forces. Its pioneering pilots introduced rotary aviation to Ireland when they flew two Alouette III helicopters here from France, landing in Casement aerodrome in Baldonnel, Co Dublin, on November 26, 1963. Now known as the No 3 operations wing, it has since saved countless lives. For more details, please click Irish Independent.


Brown Thomas hires 10 extra Mandarin -speaking staff as sales boom
The luxury Dublin department store already has 25 Mandarin-speaking staff to meet the demands of their booming business. Previously it had only one or two Mandarin speakers to assist customers but with the influx of Chinese tourists in recent years more were needed. "The eastern customer spends three times more than their normal customer," general manager Mark Limby said. For more details, please click Irish Herald.
Photo Credit & Related Story: Irish Independent


Mayo-based healthcare company announces 150 jobs
Northgate is a private company specialising in public service contract work. It operates around the world and has currently has 100 employees in Ireland. It runs a newborn hearing screening programme for the Health Service Executive in public maternity hospitals and also operates computer file management systems for several other hospitals. The company said it selected Co Mayo as a base due to the availability of a skilled workforce and in the hope that there will be high number of successful applicants who will stay with the company. For more details, please click RTÉ.


Roddy Doyle scoops novel of the year
A record 500 people turned out to see Roddy Doyle win the Eason Novel of the Year Award. The Guts features Jimmy Rabbitte, who appeared in The Commitments back in 1991. What was it like revisiting him? "I enjoyed it very much. Once there was that gap in time and I could approach the character from a different angle it gave me some scope," Doyle said. For more details, please click Irish Examiner.
Photo Credit & Related Story: RTÉ


Henry Hugglemonster creator wins award
Niamh Sharkey, the creator and executive producer of Disney Junior's animated series Henry Hugglemonster, has won the Creative Businesswoman of the Year Award. The seventh IMAGE Businesswoman of the Year Awards for 2013 took place last night in The Royal Hospital Kilmainham in Dublin with RTÉ Radio 1's Marian Finucane as the guest speaker. In addition to Henry Hugglemonster, which is produced by Oscar-nominated Brown Bag Films, Sharkey is also the author of I'm a Happy Hugglewug. For more on this news item, please click RTÉ.


Winners of Texaco children's painting competition showcased
An exhibition at the Ulster Museum in Belfast is currently displaying the winning masterpieces from the 59th Texaco Children's Art Competition 2013.S howcasing the diverse and striking pieces from across the island, it's a dream come true for many of the 126 budding artists including James O'Neill (pictured) whose work The Royal Fisherman, was second in the 16-18 year old category. For more details, please click Belfast Telegraph.


Newly rebuilt 12,621sq ft Dublin house on 1.8 acres for €350,000 - What's the catch, you say? Though the house has the appearance of a well-finished project externally, it remains in a shell condition internally and is ready to be fitted out. "A number of structural issues have been identified that will need to be rectified," said Jeremy Kelly of selling agent Kelly Walsh. Pyrite has been discovered on the ground floor, which would cost about €200,000 to rectify. For more details, please click Irish Times.


Incredible new footage shows age-defying Fungi in flying form
Paschal Dower of the Irish Whale and Dolphin Group says Fungis' exploits over the last four days show there's plenty of life left in Dingle's most famous resident. Although the mammal, who arrived in Dingle Bay in 1983, is a huge fan of human company, locals say that in the past he's often shunned the friendship of other dolphins. However, he gets along brilliantly with the two visitors featured in the video. For more details and to view the video, please click Journal Ireland.


NI versus Brazil World Cup 1986 story filmed
The World Cup has provided many underdog stories but few matches have been as David and Goliath in nature as NI's 1986 match against Brazil. The game was a baptism of fire for 21-year-old David Campbell who was making his NI debut. Twenty five years later, his chance meeting with a movie director has led to the making of a movie. For more details, please click BBC.
Related Story: Belfast Telegraph
Photo Credit: Photos.UK/Friends Reunited

November 26

'Model peacemaker' remembered with love and affection
There was laughter; there were stories about his friendships; his travels; and his love for hurling. But above all, a simple yet meaningful affection for this "model peacemaker" permeated the room at Fr. Reid's memorial mass in Dublin yesterday. Head celebrant Fr Michael Kelleher dedicated part of his homily to Fr Reid's deep love for Gaelic games - he started life as a "Dub"... but ultimately it was the community of Clonard in West Belfast where Fr Reid felt most at home. For more details, please click Irish Independent.


Roger Casement: Hero or traitor?
In 1911, Roger Casement knelt before King George V and was knighted for his humanitarian work. Five years later, he was hanged for treason at London's Pentonville prison. The knight who had served the British Empire with distinction had become a fervent Irish nationalist. His activity in that cause, during a time of war, was deemed to be treason and a diary that held a dark secret would seal his fate at the gallows. For more details, please click BBC.


Unemployment in Republic of Ireland falls lowest since 2009
That's according to the latest Quarterly National Household Survey published today by the Central Statistics Office. "More than 1,000 people a week are returning to work, proof that the measures taken by the Government to stabilise the economy and address the unemployment crisis which we inherited are paying off," Minister for Social Protection Joan Burton said. For more details, please click Irish Times.
Photo Credit & related Story: Journal Ireland/Shutterstock


Chris O'Dowd wins International Emmy
Last night, at the 41st International Emmy Awards in New York, comedy series Moone Boy beat off competition from South Africa's Late Nite News with Loyiso, France's Workingirls and How to Enjoy the End of the World from Brazil. Chris was at the ceremony, along with his writing partner Nick Vincent Murphy, and the pair seemed genuinely surprised with their win. Murphy joked: "We've been focused on drinking tonight." For more details, please click RTÉ.
Photo Credit & Related Story: Journal Ireland/Twitter


U2 speak of long history with Mandela
U2 have spoken about their long history with former South African president Nelson Mandela at a New York premiere for Mandela: Long Walk To Freedom. The film traces Mr Mandela's life from his childhood, through his imprisonment on Robben Island, to his election as the country's first black president in 1994. U2 co-hosted last night's event and wrote a song for the film, which The Edge called a full-circle moment. For more details, please click RTÉ.
Photo credit & to hear the song: You Tube/Long Walk to Freedom song


Peter O'Toole comes out of retirement
Last year, the 82-year old performer said he was taking a break from acting and gave "the profession a dry-eyed and profoundly grateful farewell". The break is over - he is now appearing in a new historical epic which chronicles the clash between Katherine of Alexandria and the Emperor Constantine the Great. O'Toole plays Corenlius Gallus, the palace orator For more details and to view the official trailer, please click RTÉ.


Effort to solve 100 year old mystery of unknown photographer
The life's work of an anonymous photographer dating back to the 1800s has been restored and is about to go on display at an exhibition in a bid to identify the original lensman. Belfast photographer Noel R Quinn who owns the collection says "These are not happy snaps...They are a raw and true record of social history in the north of Ireland before and over the turn of the century." For more details and photos, please click Belfast Telegraph.


Druid auditorium dedicated to Mick Lally
Galway's Druid Theatre Company has renamed its Druid Lane Theatre the Mick Lally Theatre as a tribute to the late actor. The auditorium will serve as a permanent reminder of Mick Lally's association with Druid and his love of the stage. The actor founded the company in 1975 alongside Garry Hynes and Marie Mullen, and he appeared in many Druid productions until his final appearance in 2009. For more on this news item, please click RTÉ.


Home-economics classes in an all-boys' school?
Galway teacher Sarah Varden who teaches home economics at the all-boys St Joseph's College, Garbally in Ballinasloe, Co Galway knew she was in for a challenge when she applied for the position four years ago. It involved setting up the subject in the school from scratch and it was up to her to entice as many boys as possible to do it. In this feature article, she describes a typical week. To read it, please click Irish Times.

November 25

Flights from Dublin to Canada to cost just over €300
Canadian airline Westjet is to start low-fare transatlantic crossings to Dublin with prices for return flights starting at just over €300. The daily flights to Ireland, which start next June, will either be directly from — or will fly through — St Johns in Newfoundland. Dublin is the airline's first venture into Europe. For more on this news item, please click Irish Examiner.
Photo Credit & Related Story: Fly Fly Travel


Smurfit company joins London and Dublin stock exchanges
GameAccount Network (GAN), a developer and supplier of enterprise-level B2B gaming software and online gaming content, joined the junior markets of the London and Irish stock exchanges this morning. Headquartered in London, GAN was founded by the Smurfit family in 2002 and licenses its gaming content platform to UK, Spanish and Italian gaming operators. For more details, please click Irish Times.


Hundreds of jobs announced by four separate companies
Three technology companies and an entertainment group have announced expansion plans that will see over 230 jobs created. The companies include Microsoft, which is creating 95 jobs at its Irish operation in Dublin. Dublin-based mobile marketing company Brandtone is investing over €2 million in a research and development programme, which will create 29 jobs. And, Roscommon-based telecoms firm FCS Global is to expand its training, engineering and US operations, creating ten new jobs. For more details, please click RTÉ.


Earn a PhD from Irish university - on line
In association with Plymouth University, Hibernia College will begin taking applications for online PhD courses, the first college in Ireland to do so. The college will also be awarding three full-time PhDs worth €16,000 each year. Four programmes relating to education are on offer, from "the impact of learning technologies on learning experiences" to "comparative education and internationalisation". For more on this news item, please click Journal Ireland.


Trinity graduate gives up pharmacy career to become a priest
Patrick O'Donoghue from Castlemartyr in East Cork, was ordained to the priesthood yesterday during a ceremony led by Bishop William Crean, the Bishop of Cloyne, in St Colman's Cathedral in Cobh. " "I wouldn't be doing any of this if it wasn't for the joy, peace and contentment I get from the relationship I have with God" Fr Patrick said. For more details, please click Irish Examiner.
Photo Credit: Dan Linehan


Rebel county on song as choir wins titanic battle
A Cork secondary school has hit the high note by winning the competitive All-Island School Choir Competition. Four schools competed live on television and in front of an audience – including the North's First Minister Peter Robinson – at the Titanic Building in Belfast. After seeing off competition from 20 schools in the regional finals, the Presentation College Ballyphehane, Cork, was last night declared the winner. For more details, please click Irish Independent.
Photo Credit & Video Clip: RTE


A kettle, a hammer, an Ouch Pouch: the painful secrets of making a ballet shoe fit
This past week, Journal Ireland learned that a lot of hard work goes into making ballet dancing look effortless.Watch one of Ballet Ireland's lead dancers, Zoe Ashe Brown, explain how she uses a boiling kettle, hammer and bits of elastic to make the shoe fit. And yes, there are bunions involved. It's no Cinderella story. To watch the video, please click Journal Ireland.
Related Story & Video: Journal Ireland/Behind the scenes of The Nutcracker


Fee fi fo fum, time for panto has come
It'll be his 20th year to don his wig, strap on his sky-scraper heels and totter onstage — but panto dame Jim Mulcahy loves the craic as much as ever. This year he's playing Jack's mammy in the Everyman Palace production of Jack and the Beanstalk. "As a boy I always went to the panto. When I was young there were at least 10 different pantos going on around the city and county and it always fascinated me," he recalls. For more details, please click Irish Examiner.


Touch of Black magic as epic performance goes unrewarded
An injury-time try from replacement fullback Ryan Crotty and a retaken conversion from Aaron Cruden were enough to earn a 24-22 win for the All Blacks. The great blind spot of Irish sport remains. That Joe Schmidt's side were unrecognisable from the one so thoroughly milled by Australia only marginally sweetens the pill. That they would have beaten any other team on any other day feels irrelevant. For more details & video clip, please click Irish Times.
Photo Credit: James Crombie/INPHO

November 24

Ireland marks centenary of Irish Volunteers
Ireland is marking the centenary of the Irish Volunteers, the force that fought for independence from Britain and participated in the Easter Rising of 1916. Irish President Michael D Higgins will address guests and lay a wreath in Dublin's Garden of Remembrance before a fly-past by the Irish Air Corps. The Irish Volunteers came into being at a public meeting in Dublin's Rotunda on November 25, 1913, to reinforce the nationalist argument for Home Rule. For more details, please click Sky News.
Photo Credit & Related Story: Irish Times/Central Press/Getty
Photo Gallery: Journal Ireland/Sam Boal/Photocall Ireland


Plane filled with aid from "generous" Irish leaves for Philippines
A plane carrying lmost 40 tonnes of humanitarian aid from Ireland is on its way to The Philippines today. The aid is on board a specially-commissioned GOAL-Aer Lingus flight which left from Dublin Airport at 8.10am this morning. The relief supplies were donated by the Irish people in recent days and will be used by GOAL in the stricken country. For more details, please click Journal Ireland.
Photo Credit, related story & more pics: Irish Independent


Olivia Robertson, RIP
Olivia Robertson was the co-founder, archpriestess and hierophant of the Fellowship of Isis, an order devoted to the worship of the "Divine Feminine", which she ran from her haunted ancestral pile, Huntington Castle (also known as Clonegal Castle), in Co Carlow. A member of an old Irish Ascendancy family, Olivia had immersed herself in psychic and spiritualist studies from an early age. For more details, please click Irish Independent.


Europe's Most Entrepreneurial Country? It's Ireland
That's according to the Wall Street Journal which looked at Dow Jones VentureSource data on the total amount of venture capital raised by tech companies in each European country since 2003, divided by population to get the per capita figure, then averaged it out over the 39 quarters. Ireland's success derives in part from the country's favorable corporate-tax rate, which is among Europe's lowest. For more details, please click Wall Street Journal.


Watch! RTÉ's Top 5 Toy Show moments
With less than a week to go until Ryan Tubridy dons his Christmas jumper, it's time to take a trip down memory lane. Check out these memorable moments from previous Toy Show years. A new Toy Show clip will be uploaded daily on the RTÉ YouTube channel and RTÉ Player from Monday, November 25 until Friday, November 29, the day of this year's show at 9:35pm on RTÉ One. To watch, please click RTÉ.


'Body in the Bog' documentary completes production
The documentary follows the forensic investigation of the ancient body found in an Irish peat bog - Cashel Man. He was discovered by a Bord na Mona peat worker, in Cashel, Co Laois, in 2011. International scientists and archaeologists convened to Dublin to investigate the remains. Their work took two years, and cameras from Derry based independent TV company, 360 Production, followed the team from day one in their investigation. For more details, please click IFTN.


Just splashing about...
This shot of Fungi, the 'Dingle Dolphin', was taken yesterday by Jeannine Masset and Rudi Schamhart of the 'Fungi Forever' Facebook group. According to the photographers, the other dolphins had been in Dingle Bay "on several previous occasions over the years". On other occasions during visits of other dolphins, he might hide near the rocks or defend his territory," they say, but "these two were very welcome" and the three hung out and interacted "the whole day and evening". To read this news item, please click Journal Ireland.


Rugby Preview: Ireland vs New Zealand
Ireland are the final obstacle between a New Zealand side with a perfect calendar year of rugby in its sights. Dismissed last week by Australia, Ireland will know in their hearts that if they are out-thought and out-fought in the same manner, they will be nothing more than a speed bump on the All Blacks' road to history. For more details, please click RTÉ.


Lions jersey back home 83 years after tour of NZ
In April 1930 a young man set sail for New Zealand - he was one of five Irishmen chosen to play on the British and Irish Lions Tour that year. It was the trip of a lifetime. 24-year old Michael Dunne gave up his job in the bank to grab the opportunity and, for six months, travelled by boat through the Panama Canal, on to New Zealand, Australia and Ceylon. 83 years later, the Lions Tour rugby jersey that he wore on that trip finally came home to Ireland. For more details,, please click Irish Independent.

November 23

50th JFK anniversary observed in Dublin & Wexford
At JFK's ancestral home in Wexford, a ceremony was held at the memorial park and arboretum named after him, with government ministers Paul Kehoe and Brendan Howlin in attendance. The Defence Forces also participated in the ceremony where a wreath was laid and the anthems of both the US and Ireland were played. In Dublin, the Tánaiste Eamon Gilmore laid a wreath at the US Embassy in Ballsbridge where the American flag was lowered to half mast. For more details & photos. please click Journal Ireland.


Glendalough in all its glorious Autumn colours
Glendalough is one of Ireland's most popular tourist destinations, and with its perfect blend of breathtaking scenery and historical significance it's not hard to see why. Archaeologist Neil Jackman visited Glendalough last Sunday to test out his new camera, and although the day was pretty grey and overcast the colours of the trees and landscape was just incredible. For more details, & Photos, please click Journal Ireland.


CS Lewis inducted into Poet's Corner in Westminster Abbey
A memorial stone to The Chronicles of Narnia creator has been unveiled to mark the 50th anniversary of his death. He is the first Belfast writer to receive such an honour and will join such greats as Charles Dickens, Oscar Wilde, John Keats, Blake and TS Eliot in a tradition going back 600 years. He is best remembered for writing The Chronicles of Narnia, a series of books that has sold more than 100m copies worldwide. For more details, please click BBC.
Photo Credit & Related Story: Mike Glyer/File 770


The Chieftains receive honorary doctorate from Dublin Institute of Technology
Paddy Moloney, Sean Keane, Matt Molloy, Kevin Conneff and Triona Marshall were awarded an honorary doctorate from the Dublin Institute of Technology (DIT) for their role as cultural ambassadors. Since they were formed more than half a century ago, The Chieftains' combination of uilleann pipes, fiddle, flute, tin whistle, bodhran and harp have become synonymous with the music and culture of Ireland. For more details, please click Belfast Telegraph.
Photo Credit: JS Online


Irish railway stations scoop international awards
Three Dublin railway stations have received awards at the 8th annual International Station Awards. Pearse Station won the best Metro station and Connolly, the busiest station in Ireland, won best Large Station while Heuston took best Major station. In addition, Killarney Station in Co. Kerry was Highly Commended in the Small Station category. To read this news item and many others, please click Breaking News Ireland.
Photo Credit: Wikipedia/Hueston Station


Santa switches on the Christmas lights in Derry
An estimated 11,000 people turned up for the Christmas switch on last night to mark the beginning of a weekend of festivities. The ceremony took place at Ebrington Square instead of the traditional Guildhall Square which is where Santa was, having clearly forgotten about the new location. But within minutes, the mistake was corrected and the city was once again lit up like a wonderland. for more details, please click Belfast Telegraph.


Old shoppers remember Clerys moments
Thousands of people visited the newly revamped store and most judged it to be reassuringly familiar despite the smell of fresh paint and the addition of some new concession outlets. Esther White from Finglas recalled coming decades ago on a blind date with a friend to meet a couple of Welsh rugby fans under the clock – they knew it was them by the daffodils they were wearing. For more details, please click Irish Independent.
Photo Credit & Related Story: Journal Ireland/Laura Hutton-PhotoCall Ireland


Duchess of Cambridge recycles dress by Irish designer
Stylish Kate showed off her slim figure in a limited edition coatdress by Orla Kiely during the visit in London. It's the second time that the thrifty Duchess has donned the brown patterned dove-printed dress coat. And while that particular design is from last year, popular Orla is likely to see demand for her designs surge again. For more details, please click Irish Herald.
Photo Credit & Related Story: Irish Independent.


NI snowboarder in quest for Olympic glory
Aimee Fuller, from Bangor, Co Down, is one of the most exciting talents in women's snowboarding and one of Team GB's brightest hopes for the 2014 Winter Games in Sochi, Russia The 22-year-old former Sullivan Upper pupil has been living in Northern Ireland with her parents and younger brother for the last six years. "It's home," she said. For more on this story, please click Belfast Telegraph.

November 22

Fr Alec Reid, RIP
Fr Alec Reid, who was a key figure in the NI peace process, died on Friday morning at St. Vincent's Hospital in Dublin. He was 82. A member of the Redemptorist order, he secretly acted as a conduit between the republican movement and the British government. NI Secretary of State Theresa Villiers, said: "We all owe a debt of gratitude to him for the role he played in the peace and reconciliation process in Northern Ireland." For more details, please click BBC.
Photo Credit & Related Story: Belfast Telegraph


John F Kennedy Remembered
A special section from the RTÉ archives which includes the special report President Kennedy assassinated in Dallas. Irish sports commentator Michael O'Hehir happened to be in New York when the news broke, and phoned in a report to RTÉ, describing the shock and confusion in the United States. For more details, please click RTÉ.


The day that changed American life
On the way to Dealey Plaza, where America's 35th president was slain, there is nothing to note the 50th anniversary of the city's darkest moment. In contrast, the plaza – next to the Texas Book Depository from where Lee Harvey Oswald is said to have shot Kennedy – is overrun with tourists and reporters collecting stories from eyewitnesses and others recalling where they were at that epochal moment. For more details, please click Irish Times.
Photo Credit: Reuters/Victor Hugo King/Library of Congress/


Documentary: A moment captured in Irish time
This documentary features Irish people speaking about that Friday, November 22, 1963 - just before the news came through from Dallas. The assassin's rifle was like a camera. It flashed and captured a moment in Irish time: The smell of plainer food - no pasta or enchiladas.The different sound of music - showbands on the radio, in medium wave. To listen to this documentary, please click RTÉ.


The Tyrone man in the driving seat in Dallas
He was an eyewitness to history, a farmer's son from rural Tyrone who lived the American dream and became a key figure in one of the defining moments of the 20th century. William Greer was sitting just feet from John Kennedy when an assassin's bullets struck down the President half a century ago on November 22, 1963. For more details, please click Belfast Telegraph.
Photo Credit & Related Story: BBC/JFK Library


Jackie: The silent widow
JFK was the first "television president". The news following his assassination created a media event that unfolded at such a rapid pace it actually changed the news, ushering in an era of 24-hour rolling broadcasts and central to the images that came to saturate public consciousness were those of Kennedy's widow, Jackie. For more details and photos, please click Irish Times.
Photo Credit: AP


Dallas Bishop Farrell took to heart JFK's call to change world
Kevin Farrell was a 16-year-old swooning in the streets of Dublin when John F. Kennedy came to Ireland in June 1963. The president charmed the Emerald Isle nation, quoting its most famous playwright, praising its emigrants and visiting the home of his great-grandfather. Farrell was ready to join Kennedy's new Peace Corps to "change the world." But it was open only to U.S. citizens, and the young Irishman focused on the Catholic priesthood instead. For more details, please click Dallas News.


Some day - an Ireland that truly meets the aspirations of JFK?
The death of the charismatic 46-year-old leader reverberated around the world with some saying it changed America forever. In Ireland at the time, news of his death was met with particular poignancy. No more than four months prior to his assassination, JFK had visited Ireland in what is still seen today as a major landmark in Irish-US relations. For more details, please click Journal Ireland.
Photo Credit: Here & Now/AP


Kennedy had godlike stature in Ireland
John F. Kennedy was not the first U.S. president with Irish roots, but he was the first Catholic of Irish descent to be elected to that position. There was a national day of mourning following his death. JFK had a godlike stature in Ireland at the time and many Irish homes revered the picture, prominently placed in the home, of the two Johns: John Kennedy and Pope John XXIII walking side by side. For more details, please click Shore News Today.
Photo Credit: The Forum
ED. NOTE: We couldn't find a photo like the one described in the story. But herself well remembers the three photos her parents proudly displayed on a wall in their home: The Sacred Heart, the Pope, and JFK.

November 21

Tribute to Seamus Heaney in London
The life and work of the late poet was celebrated in A Tribute To Seamus Heaney at the Southbank Centre's Royal Festival Hall. In between poems read by many of his contemporaries, the Chieftains brought the music of Heaney's homeland to the metropolitan setting of the English capital. For more details, please click Belfast Telegraph.
Photo Credit & Related Story: BBC/PA


Expert reveals why Ireland's autumn leaves more colourful than usual
While New England in the US is lauded annually for its autumn colour, bright weather and low winds in Ireland this year have combined to produce one of the most spectacular autumns in years. One reason, according to horticulturist Eileen Murphy, was that this year, Autumn was sunnier than usual for a longer period of time. For more details & Photos, please click Irish Times.
Photo Credit: ©Mary Jane E Clark/Irish Custom Tours


Clerys reopens
Clerys department store on Dublin's O'Connell Street has reopened having been shut since July due to flood damage. The 160-year-old shop has been completely restored and refurbished and its 86 staff who were temporarily laid off will be returning to work. Minister for Arts, Heritage and the Gaeltacht Jimmy Deenihan opened the store this morning. He said Clerys has been synonymous with O'Connell Street since the 19th Century. For more details & Photos, please click RTÉ.
Photo Credit & Related Story: Irish Times/Frank Miller


Is the glass half full or half empty for NI's pub industry?
As the Northern Ireland pub industry gears up for what it hopes is a busy Christmas period, publicans are taking stock. According to Colin Neill of the trade body Pubs of Ulster "Over the last five years, we've seen one pub a week close - that's over 250 pubs gone that will never come back. I think we've learned from that - we've diversified, we've got cleverer, we've got better cost management." For more details, please click BBC.


Rare birds spotted in Northern Ireland
A fox appears to have been the culprit who ended birdwatchers' hopes of seeing a rare spoonbill. It was the second disappointment of the day for avian enthusiasts who had earlier flocked to Comber in hopes of spotting another bird that hasn't been recorded in Northern Ireland since 1957. But the golden oriole, spotted near the Island Hill reserve on Strangford Lough, has proved stubbornly elusive. For more details, please click Belfast Telegraph.


A sweet place to live
A giant metropolis with sky scrapers, an amphitheatre and a bridge has gone on display at the Ulster Museum – all made from more than half-a-million sugar cubes. Over the last five weeks, around 5,000 people have helped Co Down sculptor Brendan Jamison and his team create the eye-catching installation. The giant collaborative artwork was completed this week as part of the 132nd Royal Ulster Academy of Arts Annual Exhibition. For more details, please click Belfast Telegraph.


Porterfield hits century as Ireland beat USA at World Twenty20 Qualifiers
Ireland kept up their 100 per cent record in ICC World Twenty20 qualifying with a 75-run thumping of the United States in Abu Dhabi. Captain William Porterfield hit a stunning 127 not out, the first T20 international century for Ireland, to lead his side to 216 for three and the USA could only respond with 141. Porterfield reached his half-century from 23 balls and put on 94 in eight overs with opening partner Paul Stirling before the latter was bowled by Karan Ganesh for 25 from 17 balls. For more details, please click RTÉ.


The GAA wants Irish to start playing Rounders again
Remember rounders? A new GAA strategy hopes to grow the sport and get more than 2,000 people playing by 2016. The bat-and-ball game, which is in the 1884 charter as one of the Association's four official sports, is currently played in 21 clubs and 100 schools around the country. Speaking yesterday at the launch of the three-year plan, GAA President Liam O'Neill stressed the potential for Rounders to become one of Ireland's top recreational sports. For more details, please click Journal Ireland.
Photo Credit: Barry Cregg / Sportsfile


History of Lansdowne Road and The Aviva Stadium at a glance
To celebrate the upcoming rugby internationals against Australia and New Zealand as well as the appointment of Martin O'Neill and Roy Keane as the new Irish soccer management team, the Sandymount Hotel have put together an infographic that covers some of the more interesting facts about the sporting home of Irish rugby and soccer. For more on this story, please click Sandy Mount Hotel.
Photo Credit: Reuters/Telegraph



Sat, Dec 7, 2013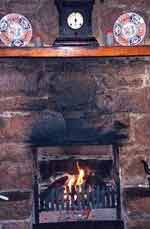 From Bog Land to Turf Fire
Ireland contains more bog land, relatively speaking, than any country in Europe, except Finland. For people in rural areas, turf cut from the bog is still a natural source of heat. Turf cutting begins in spring and then the turf is spread and rickled . Rickled means to pile the turf up in small mounds. By summer, the turf is dry and it's time to bring it home. Everything has to be prepared before the winter comes, or even earlier, because the rain would wet the turf too much. It has to be dry and in the shed before Autumn. Then and only then, can an irish country family look foreward to the cozy warmth of "a turf fire in the cabin."

Resources: The Atlas of the Irish Rural Landscape
Image: Spirited ireland

Click for More Culture Corner.
---
---
Local Time in
---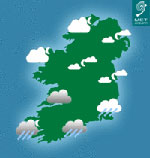 The Weather
Up the minute forecasts provided by Ireland's official source for all weather-related news. Please click Met Eireann.

---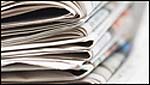 Links to the latest news from Ireland
Here you will find all the stories making headlines throughout the Republic of Ireland and the six counties to the north. This is not intended to be an all-inclusive list. These are the main sources we check every day to bring you those headlines we think you will enjoy reading.

BBC Northern Ireland
Belfast Telegraph
Breaking News Ireland
Irish Emigrant
Irish Examiner
Irish Herald
Irish Independent
Irish News
Irish Times
Irish Post
RTE
The Irish World
The Journal Ireland
Inside Ireland


---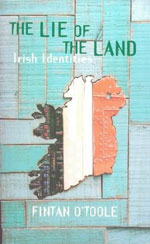 Lie of the Land
by Fintan O'Toole
A regular contributor to the irish Times and The Guardian, O'Toole applies his eagle journalistic eye to the state of ireland at the end of the 20th century. It's a riveting read as O'Toole examines with in-insight, humour and a bit of the blarney, the repercussions of a booming economy which has thrust ireland into the ranks of the richest European countries.
Click here for Lie of the land.

---