Traditions, folklore, history and more. If it's Irish, it's here. Or will be!
"People will not look forward to posterity who never look backward to their ancestors."
-Edmund Burke
---
Quotes

Library: Books, Movies, Music

Prints & Photos

Poetry

---
---
Shops Ireland
---
Bunús na Gaeilge
(Basic Irish)

---
---
Did You Know?
---
Himself/Herself
Write to Us
Readers Write..
Links/Link to Us
---
Advertise with us
---
Awards & Testimonials

Submissions Guide

---

Todays' Irish News



Yes, there are many news items not included here. We deliberately avoid: politics, death, disaster and other mayhem.

Monday, September 26, 2016


---
Medical device research centre to open in Galway
A €68m centre for medical device research will be officially launched at NUI Galway this morning. The Centre for Research in Medical Devices will involve more than 250 researchers from a total of six academic institutions across the country. The medtech industry in Ireland is booming, with more than 400 firms in operation, employing 29,000 people, and producing nearly €13 billion worth of exports a year. To read this news item and many others, please click
RTÉ
.
Mrs. Brown's Boys tour to include Dublin and Belfast
Mrs Brown's Boys are heading back on the road and their latest tour includes pre-Christmas dates at Belfast's SSE Arena and the 3arena in Dublin. Recently voted the Best British Sitcom of the 21st Century by The Radio Times, the latest live show from Mrs Brown's Boys is called Good Mourning Mrs. Brown. This time around, Agnes Brown is planning Granddad's funeral. The only problem is that granddad isn't dead. To read this news item and many others, please click
RTÉ
.
€5,000 per trip train is leaving Dublin today
The Emerald Isle Express tour will travel around Ireland on a private, heritage train that has been restored and maintained. Operated by the Railway Preservation Society of Ireland (RPSI), all staff on board the five-carriage train are volunteers. From the barman to the chef, they are all driven by a passion for trains and the preservation of Ireland's railway heritage. This is the third year of the tour wwhich takes in some of Ireland's most acclaimed five-star hotels, castles and attractions.
For more details, please click
Journal Ireland
.
Photo Credit & Related Story:
Irish Independent
Ireland's 40 under 40 you should know
From business to politics and sport to science, they're the next generation talents putting Ireland on the map. You may be familiar with some of their faces, but doubtless few will realise the depth of their achievements. The list includes Cork brothers Paul and Gary O'Donovan who won a silver medal in the men's lightweight double sculls at the Rio Olympics. Apart from securing the country's first-ever medal in rowing at the Olympics, they also added greatly to the gaiety of the nation with their funny personalities. For the complete list, please click
Irish Independent
.
The Priests' want to sing with Lady Gaga
It may sound like an unlikely musical collaboration and the ultimate clash of styles - but Northern Ireland's singing clergymen The Priests have revealed they want to perform with Lady Gaga. The multi-platinum selling trio - brothers Fr Eugene and Fr Martin O'Hagan from Londonderry and Fr David Delargy from Ballymena - said their biggest musical ambition is to belt out hymns with the racy New York pop icon, insisting it would be a "wonderful meeting of minds". For more details, please click
Belfast Telegraph
.
Ulster Orchestra milestone marked in fitting style
The Ulster Orchestra made the best possible start to its 50th anniversary season on Friday with the announcement that their star principal conductor Rafael Payare has agreed to a further two-year extension of his contract, with the title of music director. The other good news at Friday's concert to a packed Ulster Hall was that Rafael's wife, the world-class American cellist Alisa Weilerstein, was performing the Shostakovich Cello Concerto No 2. For more details, please click
Belfast Telegraph
.
Public able to apply for jarvey licences in Killarney
Competition for jarvey licences in Killarney, Co Kerry, is to be opened up for the first time, with public notices inviting applications. The number of jarvey licences in the tourist town is limited to 37 due to traffic and other constraints. Now, two of the 37 licences will be up for grabs because of retirements. A motion by Councillor Maura Healy-Rae had called for the licences to be transferred to sons, daughters, or "direct family members". Her motion was rejected. For more details, please click
Irish Examiner
.
Photo Credit & Contact Details:
Cillcearn House/Kearney Jarveys
Rory McIlroy wins title in Atlanta to claim FedEx Cup
Rory McIlroy won a play-off to seal victory in the Tour Championship and take the $10m (£7.7m) FedEx Cup prize. The Northern Irishman rolled in a birdie from 15 feet to edge out Ryan Moore on the fourth play-off hole to win the tournament. The world number three's victory was enough to see him beat US Open champion Dustin Johnson to the FedEx Cup, the PGA Tour's season-long points race. For more details, please click
BBC
.
Photo Credit, More Pics & Related Story:
Belfast Telegraph: Sam Greenwood/Getty Images
Cork clinch All-Ireland six-in-a-row
Cork's extraordinary record in ladies football shows no sign of coming to a halt as they clinched a sixth successive All-Ireland senior ladies football title today (Sunday). And for the third year in a row it was Dublin who suffered at the hands of Cork, again losing out narrowly in a decider that was witnessed by a crowd of 34,445. Cork overcame an indifferent first-half display to triumph with substitute Rhona Ní Bhuachalla's 35th minute goal proving crucial. For more details & pics, please click
Journal Ireland
.
Photo Credit: Tommy Dickson/INPHO
---
Past Two Weeks
September 25

Most people in Ireland happy with president and want him to stay on
A large majority of Irish people would like to see Michael D Higgins take on a second term as President of Ireland. In a poll conducted by Claire Byrne Live/Amárach , 66% of people said they would like to see him serve another seven years in the Áras. Just one in four people said they'd prefer to see a new face, while 9% did not know. President Higgins was elected in 2011 and while his first term does not end until 2018, questions have already started about his intentions. please click Journal Ireland.
Photo Credit: PA Wire/Press Association Images


A Circuit of Donegal: 12 great reasons to visit The Forgotten County
Donegal is arguably the most off-radar county on the Wild Atlantic Way. With no cities, no rail or motorway access and weather that swings from biblical to brilliant with the impulsiveness of a toddler, it's not always an easy holiday choice. But that's all the more reason to visit. Donegal is a dream landscape, and a scarcity of visitors (particularly off-season) has left parts of it spectacularly unspoiled. For more details & photo gallery, please click Irish Independent.


Upsurge of archers thanks to Game of Thrones & epic Vikings
Cult fantasy series Game of Thrones and the medieval epic Vikings have led to an astonishing upsurge in young people taking up archery in Ireland. It was Viking invaders who, in the 10th century, according to an ancient text, first brought their "sharp, swift, barbed, murderous and poisoned arrows" to Ireland. Hundreds of Viking arrowheads have been discovered in recent excavations in Dublin, Waterford and Limerick and the Irish word for 'bow' - 'bogha' - is derived from Norse. For more details, please click Irish Independent.


McConaughey wants his family to speak fluent Irish
Matthew McConaughey says he is proud of his Irish heritage and wants his three children to speak fluent Irish. The 46-year-old actor, who has connections to Cavan and Monaghan, says he wants his kids to keep a strong link with the Emerald Isle by learning to speak the native tongue. "I gotta keep up the Gaelic. I want them reading the literature, I want Riverdancing, I want them saying, 'grand' and 'lunatic to the marvellous." For more on this news item and many others, please click RTÉ.
Photo Credit: Getty Images


Empty tea cups: Living without tea in WWII
For two centuries, tea had been Ireland's national drink. It achieved and retained popularity despite the occasional challenger, from alcoholic beverages to soft drinks and more recently coffee. On the verge of World War II, Irish citizens consumed more tea per head than anywhere else, apart from Britain. It came as a tremendous shock, therefore, when a very meagre tea ration was introduced in 1941. To read this feature article, please click Journal Ireland.
Photo Credit & Related Story: Hello Lidy


Departures floor at Dublin Airport to be replaced
As part of a €10 million makeover, the upgrade project will see ticket desks being removed to make more space and new wooden and tile fascia around the walls. The first phase of the work started this week. The upgrade will mean a phased temporary closure of some check-in and ticket desks, with some check-in facilities being moved for a time. To read this news item and many others, please click Journal Ireland.
Photo Credit: Mark Stedman via RollingNews.ie


U2 at 40: From teenage dreams in a kitchen jam to the top of rock's hierarchy
Four decades to the day since a cluster of innocent Irish schoolboys with cheap instruments crammed into a back room in Larry Mullen Jr's parents' home, U2 sit on top of the rock hierarchy. Those "misfits", as their school-friend Frank Kearns calls them, included Adam Clayton, David Evans and Paul Hewson. They had responded to 14-year-old Mullen Jr's note on a board in Dublin's Mount Temple Comprehensive: 'Drummer seeks musicians to form band'. For more details, please click BBC.
Photo Credit: AP


Belfast woman organizes huge fashion event to help refugees
Diane Duffy has been so moved by the plight of those stranded in camps across Europe, she has organised Fashion Conscious at RBG Park Inn, Belfast, on Thursday October 6; it will include a fashion pop-up shop, where dozens of donated designer clothes, shoes and bags will be up for grabs. Money raised will go to humanitarian charities Help Refugees and the Greek-based group Project Hope 4 Kids. For more details, please click Belfast Telegraph.
Photo Credit: Fashion Conscious


Old foes battle again in senior ladies' final
For the third consecutive year, All-Ireland champions Cork are taking on Dublin in the All-Ireland senior ladies' final. The Brendan Martin Cup has visited Leeside on ten occasions since 2005 - the year that the Rebelettes first contested the final. Of those ten titles, Bríd Stack, Deirdre O'Reilly, Briege Corkery and Rena Buckley will continue their remarkable record of starting every one of those wins. For more details and live coverage, please click RTÉ

September 24

Crew of LÉ Samuel Beckett ready for rescue mission
Amongst LÉ Samuel Beckett's 57-strong crew are sailors who will be on their second mission to help in the humanitarian effort to save migrants. It is being captained by Lieutenant Commander Darragh Kirwan who said "I'm very proud to be taking LÉ Samuel Beckett out on this mission. The ship's company has worked very hard to get ready for this mission and are trained and well prepared." Since the rescue effort began, it has saved 12,410 migrants. For more details, please click Irish Examiner.


One week left to enter pics of Ireland's greatest monuments competition
Photos of Ireland's national monuments from all over the country have been pouring in for this year's Wiki Loves Monuments photography competition. With just one week to go before the deadline next Friday, amateur and professional photographers are left with just a few days to photograph national monuments in their local area and submit their photos. Last year, the Wiki Loves Monuments competition in Ireland attracted 293 photographers who submitted a total of 1,659 images. For more details, please click Journal Ireland.


Belfast coffers boosted by tourism & conferences
Tourists visiting Belfast and conferences held in the city generated £97m for the economy in 2015/16 - up 30% on the year before. "Visit Belfast", which markets the city as a destination, said the period had been its most successful 12 months yet. And they commented that the £97m referred to "the direct contribution that Visit Belfast delivers to the city through our sales and marketing activities". For more details, please click Belfast Telegraph.


Irish director's debut film"unashamedly romantic"
Dare to Be Wild tells the true story of Mary Reynolds, a maverick Wexford garden designer who, at the age 27, became the youngest ever winner of a gold medal at the Chelsea Garden Show in 2002 with her Celtic sanctuary and back to nature design. Ms Reynolds said "Dare To Be Wild is not for people who like dark, edgy movies which is the kind of film which is made these days. This is for people who like beautiful and inspirational films. This is unashamedly romantic." For more details & trailer, please click RTÉ.


What do tractor football, a milking academy and a sheep spa have in common?
They were all part of the fun this week at one of Europe's largest agricultural events. The 85th Irish National Ploughing Championships took place over three days in Tullamore, Co Offaly. And it wasn't all ploughing and sheep shearing; the tractor football match was extremely popular with attendees. With a record attendance of 283,000, organisers declared the event the most successful ever. For more details & pics, please click BBC.


Miss Tipperary crowned winner of Miss Ireland
Niamh Kennedy, representing Co Tipperary, was crowned the winner of Miss Ireland last night at a glitzy bash in Dublin's Crowne Plaza Hotel. The ceremony was one of the most impressive social events of the year and featured sparkling horeography, stunning fashion showcases and an eclectic mix of music and entertainment. To read this news item, please click Irish Mirror.
Photo Credit: Brian McEvoy


Luxury airline hiring cabin crew in Ireland
Etihad Airways, national carrier of the United Arab Emirates and one of the world's most luxurious airlines, is on a recruitment drive in Dublin. Candidates for positions including cabin crew and inflight chefs, among other roles, are invited to drop their CVs to the Crown Plaza Hotel in Santry, Dublin on Monday, September 26, between 8am and 6pm. Applicants who meet the airline's criteria will be invited back for an assessment the following day, Tuesday, September 27. For more details, please click Irish Independent.


Comedy gold: The twin farmers and their couch
When the show Googlebox Ireland began on TV3, Irish people tuned in to watch other Irish people watching telly. While all the families were lovable in their own way, twin farmers Fergal and Neal Tully from Cavan stole the show. The lads are sports nuts who claim to speak to each other more than they speak to their wives - and when the national anthem came on during The Sunday Game, they stood. In their own sitting room. That's true patriotism. And comedy gold! For more details, please click Journal Ireland.


Snow Patrol's Johnny declares his undying love for Courteney
Johnny McDaid has had a permanent tribute to partner Courteney Cox tattooed on his wrist.The Snow Patrol rocker and the former Friends star broke off their engagement last November, after 18 months, but rekindled their relationship this March. In a Instagram picture he showed off the body art - of a regular C and backwards C interlocking - as he touched Courteney's face, which was resting on his shoulder. For more details, please click Belfast Telegraph.

September 23

Could Irish spider venom cure diseases?
Few people have a place in their hearts for arachnids. But could these tiny creatures - they are never as big as you imagine - actually help humanity cure deadly diseases? Researchers at NUI Galway say the venom of some spider species found in Ireland could have medicinal uses. The venom could be used to kill bacteria such as E-Coli, said Dr Michel Dugon from the university's school of Natural Science. For more details, please click BBC.


Video of Ireland will remind you what a beautiful country it is
Limerick based photographer and videographer Pavol Hlavac has released his latest drone video. It is simply breathtaking and will remind you - as if you needed it - that Ireland is one of the most beautiful places on the planet. Of course, the Irish have their societal problems like everyone else, but the sheer beauty of the country should never be forgotten and acts as the perfect pick-me-up when you're feeling blue.To watch the video, please click Breaking News Ireland.


Limerick hospital first in Ireland to offer baby boxes
Babies born at University Maternity Hospital, Limerick are the first in Ireland to take part in a new initiative aimed at reducing infant deaths. Baby boxes are to be distributed to all mothers of newborns from today, to increase education about safe health practices for babies. Baby boxes were first introduced in Finland over 70 years ago and are credited with reducing infant deaths there, which is now the lowest in Europe. For more details, please click RTÉ.


Journalist among winners of 2016 Francis MacManus Short Story Competition
An Irish Examiner journalist has been named among the winners of the 2016 Francis MacManus Short Story Competition. Mark Evan's Chalk and Cheese, a tale of an elderly man who lives on a diet of cheese and Inspector Morse, came third in the short story competition. There were more than 800 entries for the 2016 competition and from these 24 stories were shortlisted. All 24 shortlisted stories will be broadcast on RTÉ Radio 1. For more details, please click Irish Examiner.


Syndicate collects €11m Lotto prize
A syndicate from the North West has collected a cheque for more than €11m at National Lottery Headquarters today. The ticket was bought in the Spar shop in Kinlough in Co Leitrim and the syndicate won the €11,179,621 prize on Saturday, August 20. A spokesperson for the syndicate said: "We're absolutely delighted. We look forward to good health and happiness." It is the biggest jackpot so far this year and the biggest National Lottery prize to be won in Co. Leitrim. To read this news item and many others, please click Breaking News Ireland.


Fancy your own fortress?
Your classic English stockbroker is expected to live in an ostentatious mock-Tudor mansion in "leafy" Surrey, surrounded by Jaguars, ponies and gin. He is not expected to occupy a mysterious stone-built fortification in west Cork, surrounded by Masseys, Holsteins and whatever passes for Guinness down there. But the man who built The Fortress was indeed a London stockbroker. Fancy it? It's on offer for €695k. For more details & pics, please click Irish Independent.


Ireland's top chainsaw craftsman gives a masterclass in carving
Professional tree carver John Hayes has some impressive creations to his name. From a giant apple in Greystones to the 'Holy Tree' in Fenor in Waterford, John's been picking up plaudits for his handywork for years and now he has been at the Ploughing Championships in Offaly this week to impart a few skills as he churns out owls, rabbits and other woodland creations in front of crowds of onlookers. "What can you teach us in about five minutes?" he was asked. For more details and video clip, please click Journal Ireland.


Heartthrob Jamie Dornan admits he does not like his own face
The star of the film adaptation of E.L. James's erotic Fifty Shades of Grey may have fans swooning over his image, but he says he really hates how he looks. Being interviewed for The Jonathan Ross Show, Dornan said: "I hate my face without a beard, I swear to God I really hate it…." However, the 34-year-old actor has no issue with being naked on camera, something his role as Christian Grey required. For more details, video clip and photo gallery, please click Belfast Telegraph.


The day the Dublin Ladies football team turned the screw
In 2010, Mary Nevin set the tone for the second half of the All-Ireland football final and she did it with one sentence. It was very simple, she stood up and she said 'Just before Gerry speaks, girls, I just want to say we've been here before, we're here now again, but this time let's turn the screw.' They found a way to banish their All-Ireland ghosts that year. Now they need to do it again. To read this story, please click Journal Ireland.
Photo Credit: James Crombie/INPHO

September 22

250 jobs announced across four companies
Telecommunications firm Eir is hiring 100 staff to join its team involved in the rollout of high-speed broadband across the country. Meanwhile another Irish company, BioPharma Engineering, is to create 70 jobs at its Dublin and Cork offices over the next three years. Also, Glanbia has announced 50 new positions in its 2017 graduate programme and Canadian firm Yroo is expanding its Dublin office with 33 new posts. For more details, please click RTÉ.


Harvey's Point named Ireland's hotel of the year
For the fourth fyear in a row, Harvey's Point has been announced as Ireland's Hotel of the Year at the 2017 Georgina Campbell Awards. The Donegal four-star - also Ireland's No.1 on TripAdvisor - was cited for its stunning location, luxurious accommodation and waterside fine dining restaurant "But the real USPs are its people," Campbell said. The 2017 awards, held today at Bord Bia in Dublin, also saw Good Things @ Dillon's Corner in Skibbereen, Co. Cork, named Restaurant of the Year. For more details, please click Irish Independent.
Related story and photo gallery: 25 hotels and hideaways


Drone footage captures amazing skills of Irish dance group
It's never too early to celebrate St Patrick's Day as this insane aerial footage shows. Fusion Fighters, a worldwide group of Irish dancers, put their best feet forward in a new video celebrating "halfway to St Patrick's Day". The group shot the video in Pennsylvania earlier this month and it features a number of US-based Irish dancing schools. To watch them heel and toe their way through rehearsals before making their way to the streets, please click Irish Mirror.


Who Will be Crowned as Brown Bread Winner 2016?
The National Brown Bread Competition at the Ploughing was won last year by Margaret Sexton (pictured) and her brown bread loaf was on shelves in Aldi for six months. This year, the competition is back, as well as a Junior Baking Competition. Today is the final of both competitions, with the bread being judged on "appearance, taste and texture, and cut-ability actually, which is massively important!" That's according to one of the judges James Deeney. For more details and video clip, please click RTÉ.


Who would make the best modern-day ambassador for Ireland?
while most nationalities would like to think they represent the best of their country when they travel, it's celebrities who really wind up doing the ambassador job on the international stage. So, let's pick an (entirely unofficial and just for fun) ambassador of Ireland. We'll state the case for each one, then throw it over to you in a poll to duke it out for the ultimate champion. If you don't rate these picks, then leave a suggestion in the comments section. To vote, please click Journal Ireland.


Family syndicate collects €2.3m cheque from Lotto HQ
A lucky family syndicate have today collected a cheque for €2,307,937 at National Lottery offices in Dublin. They won the prize in the Lotto draw on Saturday, September 10. The happy winners, who wish to keep their identity private, bought their ticket on the day of the draw in the Topaz Service Station in Athlone, Co Westmeath. To read this news item and many others, please click Breaking News Ireland.
Photo Credit: Google Maps


Are you a culchie or a townie?
It's a debate that has occupied Irish minds for hundreds of years. What defines a culchie and a townie and who holds the right to bestow these labels on people? Some Irish people are a curious blend of the two, never knowing quite which they belong to and face mockery on both sides. Now, in honour of the Ploughing Championships, here is the definitive questionnaire that will determine where your cultural roots truly lie. A word of caution: Once you complete this quiz, there's no going back. Answer carefully. To take the quiz, please click Breaking News Ireland.


Dublin Marathon sells out for first time with 19,500 entrants
Numbers for the SSE Airtricity Marathon, which takes place on October 30th, are up from 15,000 in 2015. This jump in numbers makes it the fourth largest marathon in Europe. Race Director Jim Aughney said he was "delighted with the record numbers," adding "it gives the team great satisfaction that the appeal of the Marathon and Race Series continues to grow". Separately, the SSE Airtricity Dublin Half Marathon which takes place this Saturday is also sold out. To read this news item, please click Irish Times.
Photo Credit: Dara Mac Dónaill


Rio golden boys Smyth and McKillop arrive home to heroes' welcome
Paralympic golden boys Jason Smyth and Michael McKillop are already planning for more success at the Tokyo 2020 Olympics as the pair arrived back home yesterday. The athletes were given a heroes' welcome at Dublin airport as hundreds of family, friends and fans erupted into a spontaneous sing-song to welcome the team home from Rio. For more details & video clip, please click Belfast Telegraph.

September 21

IT firm to create 100 jobs in Dublin
The positions are part of a €16m expansion plan by Software One over the next three years. Martin Shanahan, CEO of IDA Ireland, said: "Today's announcement by SoftwareONE once again endorses Ireland's position as a thriving global tech hub. Businesses that locate here can source excellent talent in a business-friendly English-speaking environment with a track record for investment, which is second to none." To read this news item and many others, please click Breaking News Ireland.


What the capital looks like from the top of an 80-metre Crane
Climbing an 80-metre (262ft) tower crane wasn't part of the plan when Justin Comiskey (pictured) pitched the idea of a monthly Irish Times crane survey to the newspaper's commercial property editor in January. But as the survey, which offers a snapshot of surging construction activity in the capital, gained in popularity, along came an offer from the Construction Industry Federation that was too good to refuse. For more details, pics and video clip, please click Irish Times.


Gibson & Penn in Ireland to make movie
Mel Gibson and Sean Penn are in Dublin to make their new film, The Professor and the Madman. Based on the best-selling historical novel by Simon Winchester, The Professor and the Madman tells the story of the creation of the Oxford English Dictionary. Gibson will portray the dictionary's creator, Professor James Murray, with Penn playing his associate, Doctor WC Minor - a patient at the Broadmoor psychiatric institution. For more details, please click RTÉ.


Irish TV to be beamed into nearly half of Irish homes
A new deal between Irish TV and Soarview will see the Mayo-based broadcasting company added to the free-to-air national digital television service. The move will see Irish TV, which was launched in 2014 by Pierce O'Reilly and Mairéad Ni Mhaoilchiaráin, grow its reach to nearly half of all homes in the Republic. At the moment the channel, which is targeted at the Irish diaspora, is available in Ireland on the Sky, Eir and free satellite platforms, and is also available in the US. For more details, please click Journal Ireland.


Watch: The hilarious animated odd couple from Ballycotton
CCCahoots production company just keep putting out all kinds of funny videos. They've already given us Finn, the 2-year-old political socialite and psychiatrist. And now, their latest introduces the wonderfully odd animated couple from Ballycotton, Teddy and Martina. There's no story like an auld codger's story and when they are fabricated beyond the realms of believability, all the better. To watch the video, please click Irish Examiner.


Waterford man's extravagant proposal might be best yet
James Barry proposed to his long-term girlfriend in the most extravagant way on Sunday. ames proposed to his childhood sweetheart of 13 years, Orla Gallagher, by enlisting sand artist Sean Cororan to write "Orla, will you marry me?" in an enormous heart on Stradbally Cove. Furthermore, the City of Waterford Brass band marched around the heart playing Matrimony by Gilbert O'Sullivan as the question was revealed. For more details, please click Irish Independent.


NI home where John F Kennedy dropped in for tea on offer
Strandmore House - an imposing 19th century home which has played host to the great and the good including a future US president has just gone on the market. The four-storey property which sits right on the coast and has close ties to the local Royal Portrush Golf Club was built around 1860 by Rebecca Rice, the wealthy daughter of a property magnate and ship owner; it can now be yours for for £1.6m. For more details and photos, please click Belfast Telegraph.


Missing a jetski?
The Gardaí make great efforts to reunite victims of theft with their property as quickly as possible, but they aren't able to return everything. Which is why they're holding The Garda National Property Recovered Day this Thursday, where they are displaying photographs of unclaimed property in Garda stations across the country for the public to view. Some of the more unusual items include the jet ski pictured which they say went missing in Co. Kerry. For more details, please click Breaking News Ireland.


Belfast reception for golden girl Firth
Triple gold medallist Bethany Firth says it was an emotional homecoming as she returned from the Rio Paralympics to Belfast on Tuesday. The 20-year-old swimmer from Co Down also won a silver to make her Britain's most decorated medallist in Brazil. "It's so overwhelming and emotional to see everyone here - I didn't expect this whatsoever and I really am so thankful to everyone," she said.For more details and video clip, please click BBC.
Photo credit, related story & gallery: Belfast Telegraph

September 20

The Siege of Jadotville receives standing ovation at Dublin premiere
For the surviving members of the UN's 1961 A Company, last night's Irish premiere of the film The Siege of Jadotville was not about Hollywood stars, massive budgets, or the backing of one of the movie industry's most powerful production companies. It was about memories, and justice, and a chance for the world to see what happened when a contingent of 155 Irish troops were sent to the Congo on a peacekeeping mission. Many of the men came to the premiere with the physical reminder of their past – a soft blue UN cap. For more details, pics & trailer, please click Journal Ireland.
Photo Credit & Related Story: RTÉ/Andres Poveda


Irish group could hold key to Zika vaccine
Research on a group of Irish women given a contaminated batch of the "Anti-D" product in the 70s, could pave the way for a Zika virus vaccine. The batch caused serious long-term health problems for hundreds of women. However, scientists at Trinity College in Dublin want to look at the group of women who did not get sick, despite the product being infected by Hepatitis C. Trinity's Professor Cliona O'Farrelly hopes they will volunteer for the study. For more on this news item, please click Breaking News Ireland.
Photo Credit: Trinity College Dublin


Irish Nobel Prize winner to launch new biomedical science courses
Dr. William C. Campbell will visit IT Sligo on Wednesday to launch three new cross-border programmes in biomedical sciences. The courses are a collaboration between IT Sligo and Ulster University. The Donegal man was awarded the Nobel Prize for Medicine in 2015 for a range of therapies he developed to treat some of the world's most dangerous parasitic diseases. For more details, please click Irish Independent.


Living off the fat of the land: Ireland's richest farmers
One of the country's richest businessmen, Larry Goodman, tops the Irish Independent's Farm Rich List with an annual EU farm payment of €483,753. The Goodman family, whose beef empire went into receivership in the 1990s, have clawed their way back into a fortune estimated to be worth over €700m. Their massive feedlots on their farms near Castlebellingham in Co Louth were pulling in hundreds of thousands of euro in headage payments from the EU. For more details & pics, please click Irish Independent.
Photo Credit: Steve Humphreys


Ireland's Young Scientist winners come third overall in Europe
The winners of the BT Young Scientist & Technology Exhibition have come third in the European Union Contest for Young Scientists in Brussels. Maria Louise Fufezan and Diana Bura who are fifth-year students from Loreto Secondary School in Balbriggan, received €3,500 for their efforts, and also won a trip to DuPont's science and engineering plants in Denmark. They said "We are proud to be recognised on an international stage alongside so many talented young scientists and entrepreneurs from across Europe." For more details, please click Journal Ireland.
Photo Credit: Rollingnews.ie


Teenagers want to thank their rescuers
rA group of teenage girls had a lucky escape off the coast of Donegal at the weekend and are now looking for their rescuers. The four girls got into trouble whilst swimming at Main Beach in Bundoran. Somebody spotted them and summoned the local lifeboat crew who found that the girls had already been helped to safety by a number of bodyboarders who were also in the water. Now the girls want to thank their gallant rescuers in person. For more details, please click Breaking News Ireland.
Photo Credit & Related Story: Journal Ireland/Shutterstock


Is this Ireland's most remote location?
DaveFlanagan, surmised in his blog that a boggy hillside in the Nephin Beg mountains in Co. Mayo, fits the bill. His criteria: Distance to the nearest road and it has to be on the mainland, ie no islands. According to Coillte - Ireland's leading forestry company - it was once described as the "loneliest place in Ireland" by a man called Robert Lloyd Praeger who qualified his comment by saying that the loneliness was "not depressing but inspiring". For more on this news item, please click Breaking News Ireland.


Who are the people in these Belfast portraits?
The owners of a north Belfast residential home discovered the paintings in the attic. It is thought the pictures were painted between 1940 and 1980 at Clifton House in North Queen Street and it is believed the artist was Thomas Everard Spence. The home's owners said records of family members were no longer available and they are hoping family members will identify a relative and come forward to claim his or her portrait. For more details, please click BBC.


Bethany Firth jetting in as Northern Ireland's golden girl
Swimming sensation Bethany was the star of a highly successful Rio Paralympics for Northern Ireland's nine competitors, bringing home three gold medals and one silver, clocking up two world and a Paralympic record in the process. The 20-year-old - Britain's most decorated athlete at the Rio Games - won gold in the 100m backstroke, 200m freestyle and 200m individual medley. Silver came in the 100m breaststroke. For more details and photo gallery, please click Belfast Telegraph.
Photo Credit: Alex Livesey/Getty Images for British Airways

September 19

Tourism outlook best in a decade
Optimism about tourism is its highest in a decade and the number of overseas visitors to Ireland has grown this year. A Fáilte Ireland survey of 600 tourism businesses found that 72% were upbeat about tourism performance in 2016 and about prospects for the rest of the year. Fáilte Ireland chief executive, Shaun Quinn, said many businesses recorded their best season ever. Key factors included the compelling visitor experience, increased carrier capacity, and a favourable exchange rate with the US dollar. For more details, please click Irish Examiner.


£4.29 - the value literary giant Brian Friel put on own writings
With his carefully plotted plays, Brian Friel delved into the mysterious world of interpretation and intention... but now the acclaimed Irish playwright has left behind an intriguing mystery of his own with his last will and testament. According to a document lodged in the Dublin Probate Office last week, the internationally-renowned Donegal-based writer left a specific literary estate that includes "all published and unpublished work of which I am author" with a value of just €5 (£4.29). For more details, please click Belfast Telegraph.


'I find reading his words one of the most difficult things to do'
In a poignant interview with Ryan Tubridy on RTE Radio One, in which she opened up about her 48-year-marriage to the Nobel Prize awarded poet, Marie Heaney said it was after her husband's death that she realised how much of himself was poured into his work. "I find reading his words one of the most difficult things to do. I was nearly always the first reader of his poems but now that he's gone I realise how much of him is in his poems. For more details & pics, please click Irish Independent.


Huge jobs news for Cork
General Electric has announced plans for a new biopharmaceutical manufacturing plant at Loughbeg, Ringaskiddy, in Co Cork. The firm says its €150m investment in the GE BioPark Cork site will create 500 jobs by the time the facility is up and running. The new jobs are expected to include 400 with biopharma companies located on the KuBio campus, and a further 100 employed directly by GE. The construction phase, subject to planning approval, is expected to begin by mid- 2017 and create up to 800 construction jobs. For more details & video clips, please click Breaking News Ireland.
Photo Credit: arrigaline Court Hotel
Related Story: Massive Limerick investment could create 5,000 jobs in five years


Irish best friends reunite for the first time in 43 years
Brian Kelly and Edward Costello were inseparable pals who grew up in Belfast together but lost touch when Ed moved to Scotland and Brian started a family in Dublin. Without the advent of technology, the pair unfortunately lost touch. Despite their many years apart, Brian always thought about his old friend and best man, and launched a search. The friends reunited on Sunday afternoon in Belfast's Kitchen Bar - a teary moment which Brian's daughter Grainne admitted was "hugely emotional". For more details, please click Irish Independent.


National Ploughing Championships:'I feel as passionate today as when I was 17'
After four decades at the helm of Europe's largest outdoor festival, managing director Anna May McHugh shows no signs of slowing down. And just a few days before the event kicks off, she is worried about only one thing - the weather. Other than that, she insists she isn't nervous. Now in its 85th year, has become an unlikely success story, attracting tens of thousands of people from both agricultural and urban backgrounds. For more details, please click Journal Ireland.


Mayo force a replay after enthralling encounter with Dublin
There are a couple of different ways you can look at this game, but before all that, one thing must be said: Never again let Mayo's stomach for the fight nor their bottle be questioned. In the end, Cillian O'Connor hauled Mayo out of the fire. Dublin were seconds away from an All-Ireland final victory they didn't deserve, after a topsy-turvy 77 minutes. O'Connor's late heroics spared the blushes of Aidan O'Shea, who minutes earlier looked like he'd shanked Mayo's last shot at an equaliser. For more details, please click Journal Ireland.


NI's Bethany Firth leads Great Britain's medals haul
Bethany Firth's third gold at the Paralympics left her as Britain's most decorated medallist at the Rio Games. The Co Down woman produced a dominant swim to win the S14 200m individual medley to bring her medal haul up to three gold and a silver. "I am so happy with everything I have achieved here," said Firth, who won a gold for Ireland at London 2012. "The medals all mean the same to me. I trained really hard in all four strokes and I am just really happy that I got them." For more details, please click BBC.
Photo Credit: Getty Images


Rea wins in Germany to extend lead
Jonathan Rea overcame wet conditions in Germany to secure victory and move 47 points clear in the World Superbike Championship standings. Heavy rain at the Lausitzring circuit led to the start being delayed twice on Sunday. But once the race began, the reigning champion from Northern Ireland led from early on and won by nine seconds. Rea was never threatened as he secured a much-needed 25 points after failing to finish the last two races. For more details, please click BBC.
Photo Credit: Getty Images

September 18

Former Northern Ireland footballer continues journey to priesthood
Philip Mulryne has made his Solemn Profession to the Dominican Order. He will now spend a year studying theology and pastoral care to become a fully ordained priest next summer. Fr. Denis Murphy, a member of the Dominican Order based in Galway, explained that all prospective members have to spend a year as "novitiates". They dedicate themselves to prayer, study of Dominican history and daily participation in mass before moving on to three years of Simple Profession." For more details, please click Belfast Telegraph.
Photo credit, video clips & related story: Irish Examiner


Festival for elderly to host tour of historic Belfast graveyard
More than 150 events will be held during the month-long festival which began this week and runs until October 6, among them tea dances, film screenings, disco dancing, chocolate making, bike-riding tutorials and computer classes. And Silver Sunday on October 2 includes a special opening of Friar's Bush Graveyard in Stranmillis, thought to be Belfast's oldest Christian burial ground. For more details, please click Belfast Telegraph.
Photo credit & related story: Belfast History


The Silent Land - life on the Aran Islands
A new photo project by Italian photographer Tiberio Ventura documents the otherworldliness of life on the islands. Something of an enigma to man mainlanders, we know where they are, many of us have been there, but life on the islands off the coast of Galway Bay is something a wee bit foreign. The Silent Land is a series of portraits and landscapes of the Islands and their inhabitants going about their daily business. For more details & gallery, please click Journal Ireland.


Ireland's first ever stop-motion feature film going into production
Morten on the Ship of Fools will be produced by Galway-based studio Telegael, one of the largest animation companies in Ireland. It tells the story of a 10-year-old boy who dreams of being a captain. After a chance meeting with an inept magician, Morten finds himself shrunken down and aboard the deck of his own sailing ship. When his ship is caught in a storm he must take back control of the vessel, which is commanded by an insect crew. For more details, please click Journal Ireland.


Public urged to join The Big Beach Clean
Clean-ups are taking place in 130 areas around Ireland and volunteers will also complete surveys of the type and amount of litter collected. Manager Sinead McCoy said "We have so many clean-up groups who are actually doing this kind of action the whole way through the year. OurClean Coast volunteers are amazing at creating a sense of community at the coast, and creating ownership and maintaining and protecting their coastline." To read this news item and many others, please click Breaking News Ireland.


The survival of the Irish Red and White Setter
One of nine native Irish breeds, they date back to the days of the Roman Empire, and were once the companion of choice for the Irish landed gentry. But Red and White Setter numbers began to dwindle in the late 1800s when the fashion for the now much more recognisable Red Setters became prevalent. And were it not for the post-war determination of an Ulster cleric, the breed could very easily have been lost. For more details & photos, please click BBC.
Photo Credit: DogBreedPlus.com


A secret garden for a cheeky grey squirrel
The squirrel was a great surprise, an animal never before seen by the owner of an old house. It cheekily crossed a road from where two sturdy alders stand on the bank of a small river. It slipped into a garden from where it found peace and plenty via a passage to a country of tangled growth and orchard branches bending with bramleys. Things began to fall into place. The garden here has been overwhelmed by strawberries, raspberries, currants, gooseberries and vines in a tangle of growth, though usually yielding some fruit in a patient search. For more details, please click Irish Independent.
Photo Credit: Mark Maxwell


Dublin and Mayo set for intriguing All-Ireland football final
For the second time in four seasons, Dublin and Mayo collide on football's biggest day In assessing the runs of both counties to this afternoon's All-Ireland SFC final, there is no denying that Dublin's has been the most eye-catching. The late surge that saw them advance past Kerry three weeks ago was the last chapter in an epic contest. Mayo's journey to this point has seen some flashes of brilliance, but on the flip side some lengthy fallow periods. For more details, please click RTÉ.
Live updates: RTÉ


Dynamic duo Dunlevy and McCrystal win silver in Reo race
Cyclists Katie George Dunlevy and Eve McCrystal have won their second medal of the Paralympics by claiming silver in the Women's B Road Race this afternoon. The tandem duo won Time Trial gold on Wednesday and followed that performance up with another stellar ride in Pontal, finishing 59 seconds behind the winner. It means Ireland's medal total for this Games has risen to 10, which is two more than the target originally set by Paralympics Ireland. For more details, please click Journal Ireland.
Photo Credit: Diarmuid Greene/SPORTSFILE

September 17

Thousands attend Culture Night events across the country
Thousands of people have attended celebrations around the country as part of Culture Night, with around 1,500 venues having opened their doors to host free events. "Culture Night is really big this year. I think it's probably the biggest Culture Night ever," Minister for Arts Heather Humphreys said. Some events took place in galleries and traditional artistic venues - other events were held in more unusual locations.For more on this news item, video clips and related links, please click RTÉ.


Terry Wogan to receive posthumous Irish diaspora award
Sir Terry Wogan will be posthumously awarded with the Presidential Distinguished Service Award for the Irish Abroad. Originally from Limerick, he was one of the best-loved TV and radio personalities in the UK and Ireland – best known for helming Wake Up To Wogan on BBC Radio 2 and the TV chat show Wogan. Wogan is one of several members of the Irish diaspora who will honoured for their contributions abroad. The award scheme was established in 2011 as part of the Global Economic Forum. For more details, please click Journal Ireland.
Photo Credit & Related Story: RTÉ/Getty Images


New survey reveals the scenic Irish roads most feared
Irish-based Chill Insurance conducted a survey of 650 Irish drivers to find out which roads the general public deems the most dangerous. According to the poll, the most dangerous drive in the country is to the Cliffs of Moher in Clare. A popular destination for tourists thanks to the breathtaking scenery, this stretch of coastal road, with 200m drops, has been made unstable by recent landslides and 19% of those surveyed voted this beautiful, yet nerve- wracking road, as the most dangerous. For more details & pics, please click Irish Examiner.


'Rose of Tralee isn't outdated, it's a modern show'
That's according to former rose Maria Walsh who has hit out against naysayers. The long-running festival has come under fire from critics over the years, including Herald columnist Anna Nolan - who said it had nothing to offer modern audiences. However, Maria believes the show is more current than ever before. The TV presenter said she hopes to bring a bus full of critics down to Kerry for next year's bash to show them what the Rose of Tralee is all about. For more details, please click Irish Herald.
Photo Credit: Steve Humpherys


The top public art nicknames on the island of Ireland
Belfast's latest piece of public art is an 11m-tall structure overlooking the city from Cavehill Country Park. Its official title is Origin, but if other pieces of public art are anything to go by, it won't be long before it earns a nickname - whether fond or less than flattering. Some of the best-known include "Rise" aka 'Balls on the Falls' (pictured) - the two large globes which dominate the Broadway roundabout in west Belfast. For more details & pics, please click BBC.


The rescue and restoration of a country house in Dingle
The people who currently own Port na hAbhann acquired a time capsule when they first bought their holiday home in Dingle in 2001. The roof had fallen in, the rear wall of the building was hidden behind a thick growth of bushes and trees, and there were briars growing through the panes of the kitchen windows. After nearly two years of hard work, the owners moved in during the summer of 2003, with the house becoming a living part of the village once again. For more details & photo gallery, please click Irish Independent.


Sketch brilliantly tackles the very Irish peculiarities of Mass & insurance
When you only go to mass for Christmas, weddings and funerals, it can be hard to keep up with the latest Mass 'trends'. When to kneel, what to say - they keep changing it! But there could be a more dire consequence than a disapproving look from your ma - what happens to you in the afterlife? That's where After-life Assurance comes in - and this latest video from Foil, Arms and Hog will speak to anyone who is - let's say - a lapsed Catholic and anyone who has tried (and likely failed) to get a good quote for insurance. To watch the video, please click Breaking News Ireland.


Meet the first woman to lead Artane Band onto All-Ireland pitch
The Artane Band typifies the sound of the summer says Drum Major Emily McDonnell, who will be the first woman in the marching troupe's 130 year history to lead it on to the pitch at this Sunday's All-Ireland Football final. The young Artane student made history early this month when she took to the field at Croke Park to lead the band during its half-time performance at the Senior Hurling final. For more details & photos, please click Irish Independent.
Photo Credit: Arthur Carron


Want to work for the Irish Embassy in London?
The embassy is looking for an Office Manager/Senior Administrator who is a highly motivated, enthusiastic and hardworking person with excellent communication and interpersonal skills. Candidates should have a good standard of education, ideally to degree level; be an excellent communicator with proven skills in administration and office management; The ideal candidate will have a minimum of 2/3 years' experience in a similar role. For more details, please click The Irish World.

September 16

Tonight is Culture Night in Ireland - here's what's happening
For the eleventh year in a row, Culture Night will see towns, villages and cities across the island of Ireland becoming arts and culture hubs – and all for free. The event has become one of the country's most prominent cultural events and will provide a key opportunity for culture-makers and the public to meet and share their thoughts and work. For more details, please click Journal Ireland.
Photo Credit: RollingNews.ie


Striking portrait of Seamus Heaney finds fitting new HomePlace
Painted by Jeffrey Morgan, 'In The Attic' shows the Bellaghy man seated in his Dublin study reading, surrounded by books and personal objects. The striking image now hangs in the Seamus Heaney HomePlace in the Co Londonderry village at the heart of the area where the poet spent his childhood and which inspired so much of his work. The portrait is on long-term loan from the Arts Council of Northern Ireland's collection.For more details, please click Belfast Telegraph.


Bram Stoker Festival 2016
This October Bank Holiday weekend Dublin is set to summon the supernatural as the Bram Stoker Festival presents four days of living stories and four nights of deadly adventures in venues across the city from October 28th to 31st. Speaking at the launch of this year's festival, Lord Mayor of Dublin Brendan Carr said "Dublin city has a proud gothic heritage, most notably Dublin author Bram Stoker and his Victorian novel Dracula…" For more datails, please click Irish World.
Photo Credit: Sasko Lazarov/Photocall Ireland


Dublin seaside dream home on offer
The first occupants of Prince Edward Terrace likely rued the day their scheme was named after Prince Albert Edward - later Edward VII. 'Bertie' was born in November 1841 just before the grand three-storey homes at Carysfort Avenue got underway. Back then, the good burghers of Blackrock in Co Dublin were in the habit of imitating those of the British royal family. Blackrock's expansion was itself attributable to a massive outbreak of royal facsimile. For more details & pics, please click Irish Independent.


Drone footage showcases Wicklow mountains in all their glory
Drone footage of one of Ireland's beautiful scenic areas is becoming more and more popular and for good reason. Shot by Skycam Ireland it features stunning natural landscapes and encompasses Spinc and Glenealo Valley. Ireland really is a beautiful country and videos like this show it off for the gem that it is. To watch the video, please click Breaking News Ireland.


Plans launched to reduce the cost of school uniforms
Taoiseach Enda Kenny, Education Minister Richard Bruton and Junior Minister John Halligan launched the Action Plan for Education at St Brigid's School in Dublin. It costs about €800 to send a child to first year in secondary school and about €300 for a child going into junior infants. Unbranded uniforms can be much cheaper and easier to source, but the vast majority of schools still require branded uniforms. For more details, please click Journal Ireland.

The busiest train in Ireland
The Dart from Greystones to Malahide has been revealed as the busiest train in Ireland for the fourth straight year. The National Transport Authorities 2015 census has shown that the 8am Dart from Greystones to Malahide is the busiest in Ireland carrying 1,336 people. Dublin's train stations are unsurprisingly the busiest rail stations with Connolly, Pearse, Heuston and Tara the busiest in Ireland between them handling a third of all rail passengers. For more details, please click Irish Mirror.


'Lawnmower man' completes epic Ireland - Africa flight
An Irish adventurer dubbed the 'lawnmower man' has become the first to fly from Ireland to Africa by paramotor. Oisin Creagh from Cork finally got a break in the weather this morning and took off from Spain, crossed the Straits of Gibraltar, and touched down in Morocco earlier with his lawnmower engineer-powered back-mounted propeller aircraft and parachute-style wing. For more details, please click Breaking News Ireland.


Paddy Barnes confirms professional move
Paddy Barnes has confirmed he is turning professional and is hoping to have his first fight in Belfast. The Two-time Olympic bronze medallist made the announcement on the Paddy Power website. The boxer has a sponsorship deal with the firm. He said: "Now it's time to go pro, I've been in the amateurs too long and I want a new challenge. "The experience was brilliant, but after a few Olympics I know what it's like." For more details, please click Belfast Telegraph.

September 15

Cobh named one of western Europe's best cruise destinations
Cobh in Co Cork has been listed as the second-best cruise destination in western Europe by a travel review website. Cruise Critic, a leading cruise review site and online cruise community, has announced the winners of its inaugural Cruise Critic Cruisers' Choice Destination Awards. The awards name the best cruise destinations of the year – across 15 regions around the world – based entirely on reviews posted to the Cruise Critic website. For more details, please click Irish Times.
Photo Credit: Roy Rainsford/Robert Harding World Imagery


The lasting effects on the Skelligs are the ones you can't see'
Thousands of tourists have flocked to Skellig Michael this summer following he filming of 'Star Wars' on the island. Visitors normally learn of the 600 AD settlement and its steps chiselled by the monks on this exposed mountain of an island. But his year, perceptions and questions are jumbled - For better or worse, there has been a major impact. From Killarney onwards, T-shirts at €25 show Stormtroopers among the monastery's beehive cells. For more details, please click Irish Independent.


Government launches plan to make Irish education best in Europe
The Government has published an action plan aimed at making the Irish education and training system the best in Europe by 2026. Among the plan's goals is to increase the number of students studying "gateway subjects" such as physics, chemistry and higher level maths and to increase the number of students in work placements as part of their third level qualification. The plan will be updated annually. For more details, please click RTÉ.


Co Tyrone singer tops US Easy Listening chart
A new album by Donna Taggart has flown straight to the top of the Billboard World Album Music Chart in the US, just weeks after one of her songs went viral online. Taggart's album, Celtic Lady Vol. 2, hit the top spot after she posted her single, Jealous of The Angels, onto her Facebook page in early August. It has since been viewed 27 million times and the song has also propelled her to No. 1 in seven other countries, including Canada, Australia, New Zealand, Ireland and the UK. For more detail, please click RTÉ.


Long-lost Roald poem discovered in Tyrone school
A long-lost Roald Dahl poem penned for pupils at a Co Tyrone primary school is on display to mark the author's 100th birthday. The 1988 Primary Five class of Primate Dixon Primary School in Coalisland, had just finished Dahl's Danny, the Champion of the World, when they decided they should write to the author. It was not long before the creator of Willy Wonka, Miss Trunchbull and the Twits replied in his own unique style. For more details, please click BBC.


Digital film archive shows quirky side of rural life in Co Fermanagh
The Marble Arch Caves is the setting for an unusual underground cinematic experience of footage from NI Screen's Digital Film Archive. It contains more than 100 hours of moving images of Northern Ireland dating back to 1897. Footage includes rat racing in Crumlin, haggis hurling in Ormeau Park and a "Buster Keaton-style" pram race through the streets of Londonderry. Not so quirky is the footage of stone cutters in the Mourne mountains. For more details & video clip, please click BBC.


Bushmills hails Ireland's first qualified cooper in decades
Fresh life has been breathed into the age-old craft of barrel making in Ireland with the graduation of the first qualified cooper in more than 30 years. Chris Kane from Co Antrim is a fourth-generation cooper, entering the trade first plied by his great-grandfather. His qualification from the National Cooperage Federation comes after four years of training in the ancient art, using the same tools wielded by his great-grandfather . For more details, please click Belfast Telegraph.


A day to remember as Ireland shines in Rio
In the space of five glorious minutes, this turned into the most golden of afternoons. As Eoghan Clifford reflected on his stunning gold, the screeches of delight from Katie-George Dunlevy and Eve McCrystal could be heard 200 yards down the course. It was delightful chaos. Day seven always had the potential to be one of the standout of the Games from an Irish standpoint, but predicting a result of two golds, one silver and a bronze might have seemed reckless. For more details, please click Journal Ireland.
Photo Credit & Related Story: Journal Ireland/Diarmuid Greene/SPORTSFILE


Sheep dyed red and green in support of Mayo winning the All-Ireland
For those of you who don't know, Mayo are playing Dublin in the All-Ireland Football final this weekend. Mayo man Kevin McHughs has decided to display his confidence and support for his side by decorating live stock in the colours of his county: Red and Green. There is no questioning his commitment so let's hope he got a ticket to the big match - he deserves one! To read this news item and many others, please click Breaking News Ireland.

September 14

'Save Heaney Country' campaign launched
A campaign to 'Save Heaney Country' has been launched to halt roadworks which threaten the poet's birthplace. The planned dual carriageway in Antrim, Northern Ireland (A6) will pass within 100m of the poet's homeplace, Mossbawn — the setting for many of his poems, including Digging. "The gentle rural Seamus Heaney landscape, inspiration to his Nobel-prize winning literature, is under an unfathomable threat," said Dermott Hickson, who has started a petition to back the campaign. For more details, please click Irish Examiner.
Photo Credit & Related Story: Seamus Heaney/Portfolio


Kerrygold creating 65 jobs in Co Cork
Sixty five jobs are being created by Kerrygold in Mitchelstown, Co Cork. Kerrygold Park - which consists of a €38m butter production and packing facility - is opening today. The factory will produce up to 50,000 tonnes of butter per annum and will initially employ 65 people. It will also have the capability to produce new butter products and formats not currently available in Ireland. To read this news item and many others, please click Breaking News Ireland.


Irish software firm bought by NASDAQ listed Amdocs
Irish software start-up company Brite:Bill has been bought by NASDAQ listed Amdocs in the latest successful exit for Irish venture capital investors. Founded in 2010, Dublin based Brite:Bill develops communications software for corporate billings systems. It was backed by investors including the Ulster Bank Diageo Venture Fund, venture capital firm Delta Partners, as well as founder and chief executive Alan Coleman. For more details, please click Irish Independent.
Photo Credit: David Conachy


Thousands of students celebrate the beginning of the end of the Junior Certificate
The traditional certificate will be replaced next year with the Junior Cycle Profile of Achievement (JCPA), offering a blend of exam grades and other learning achievements that are assessed in school. The release of outcomes for the 2016 exam marks the last year that students will receive the results in the current form. Among the 60,247 students getting their results today are six who received 12As. For more details, please click Irish Independent.
Photo Credit: Video clip & related story: Irish Independent


Wexford man nominated for Pride of Australia Medal
Shane De Roiste was nominated for his bravery in saving his friend after an attack by a great white shark. He was surfing 200m off the Australian coast in August 2015 with Dale Carr when the shark appeared nearby. "We had been surfing with dolphins for months and months before it. So that initial reaction, when we saw a fin come up behind my friend Dale who was just a few metres away from me, was 'just another dolphin'. For more details, please click Irish Times.
Photo Credit & Related Story: Irish Independent


Vintage tea tour bus launches in Dublin
There's nothing a cup of tea can't solve. That's the motto, or one of the mottos, for Vintage Tea Tours, a new tour taking customers around Dublin on a 1961 Routemaster bus. The brainchild of entrepreneur Karen Nixon (pictured), the tours serve passengers a menu of big city sights and delicious afternoon treats. Think Vanilla Panna Cotta with forest berry compote, dainty finger sandwiches or a Guinness brownie, freshly prepared by Italian chef Donato Romano. For more details, please click Irish Independent.


Fairytale Dunmurry home to open its doors
There's a great mystique about 17 The Green in Dunmurry - the sort that's filled with wonderment fitting for its fairytale-like appearance. Like the houses from your favourite bed time story, this one isn't just bricks and mortar - it contains charm, character and dreams forged over generations that have been finely etched into its grand features. With so much personality, the south Belfast property acquired the name "Thelma" at an early stage of its incarnation over a century ago, and retains the name to this very day. For more details, please click Irish News.


Ireland's Colin Lynch secures silver in Rio
Colin Lynch secured Ireland's fourth medal of the Paralympic Games, storming to silver in this morning's C2 Time Trial. The 45-year-old made up for his disappointment in the Velodrome with an impressive ride in sweltering heat in Rio, finishing only behind Canadian Tristen Chernove. For more details, please click Journal Ireland.
Photo Credit & Related Story: RTÉ


Irish marksman makes Rio debut to set an example for his boys
As Philip Eaglesham took to the firing bay yesterday, he did so with his family sitting directly behind. His wife, three kids and parents. He was doing this for them. A 30th placed finish in the 10m Air Rifle qualifier wasn't the result he wanted, but he was here representing Ireland at the Paralympic Games. As Eaglesham emerged from competition at Rio's Olympic Shooting Centre, he was greeted by Travis, Tyler and Mason. They congratulated their Dad, gave him a big hug and posed for photographs. For more details, please click Journal Ireland.
Photo Credit: Diarmuid Greene/SPORTSFILE

September 13

Kerry peninsula shows how the Irish have communicated for thousands of years
Writing communicates on many levels beyond the literal meaning of the words. The language and alphabet used, the material on which the inscription is made and where it is located, all this and more can provide information and clues regarding many subjects including identity, population movement and belief systems. In the 1950s, a Runic inscription, which was a rarity in Ireland, was found on a lintel stone on Beginish Island in Valentia Harbour. For more details, please click Journal Ireland.


Soldiers share €453k lottery win
A group of 20 soldiers from the Defence Forces were on mission of a different kind today; marching to the National Lottery headquarters to collect a prize of just under €500,000. The syndicate is from the 3rd Infantry Battalion, based in Co Kilkenny. Ranging in age from 23-54, the lucky band of brothers includes 18 privates, one corporal, and one sergeant. They matched five numbers and the bonus during the 27 August draw, winning a total of €452,700. Each receive a sum of nearly €23,000. To read this news item, please click RTÉ.


Tradition triumphs at Refurbished K-Club
While many other Irish hotels have taken the easier option by adding a contemporary wing, tacked onto an old stately home, the K Club- is sticking with tradition by building in the exact same style as the original house. So, it's not immediately obvious where the €20million refurbishment had been spent on the five-star K Club resort in Straffan because upon arrival, the hotel's elegant facade appeared untouched. For more details and photos, please click RTÉ.


Watch: Four-year oldAbbey surprises her Granddad at Shannon Airport
The emotional moment an Irish granddad was reunited with his only granddaughter who lives on the other side of the world was captured in a heart-warming video filmed in Shannon Airport. Abbey Devitt travelled from Brisbane, Australia with her auntie to spend three weeks with her family in Co. Clare and surprised her Granddad John Reynolds who did not expect to see her. For more details and to watch the vide, please click Irish Independent.


'Royal' appointment for Northern Ireland Opera director
The man who put Northern Ireland Opera on the world stage and championed the work of Irish composers will soon be moving to the prestigious Royal Opera House in London's Covent Garden. Since taking over as artistic director in 2010, Oliver Mears has helped to give Northern Ireland Opera a more prominent presence on the international stage. He said: "I have no doubt that the company will go from strength to strength in the coming years, and look forward to following its continued progress." For more details, please click Belfast Telegraph.


Lurgan teenager lands £47,000 job
It's not every day an 18-year-old leaves school for a job boasting a guaranteed £47,000 salary. But Lurgan lad Tim Kennedy is doing just that, having landed a place in a unique earn-while-you-learn 'articled apprenticeship' scheme with Mayer Brown - one of the biggest legal firms in the world. Tim fought off stiff competition to become the first student in NoNI to undertake the programme that will eventually see him qualify as a solicitor. For more details, please click Belfast Telegraph.


Dubliner takes home one of the highest honours in professional wrestling
Former Aer Lingas flight attendant Becky Lynch made history when she was crowned WWE SmackDown Women's Champion on Sunday night. The Baldoyle woman - whose real name is Rebecca Quinn - has been wrestling since she was 15 years old. Describing the win as "a dream come true", the red-haired fighter moved to Canada when she was just 18 to pursue her dreams of becoming a professional wrestler. Fir more details, please click Irish Herald.


Will the Mayo curse finally be broken?
The legend goes that after the 1951 All-Ireland final, the victorious Mayo team was passing through Foxford on the journey home to Ballina and failed to pay proper respect to a funeral ceremony. The residing priest was so furious he put a curse on Mayo football to never win a subsequent All-Ireland Final while any member of that 1951 team lived. And while you may not believe in curses, that was the last time Mayo lifted the Sam Maguire, despite being in seven All-Irelands over the sixty-odd years. For more details and video clip, please click Breaking News Ireland.
Photo Credit & Related Story: Irish Examiner


A Dutch view of the All-Ireland hurling final
Last Sunday week, Dutch journalist Gerard de Jong travelled to Ireland and attended his first hurling game when watching the All-Ireland senior hurling final between Tipperary and Kilkenny. He had spent the weekend familiarizing himself with the sport of hurling and what is involved in an All-Ireland final weekend. With his kind permission, his impressions of the sport are outlined in an article in Journal Ireland. For more details, please click Journal Ireland.

September 12

Dublin's dominance of State 'near unique' in western world
That's according to Department of Housing and Planning's senior planning adviser Paul Hogan who said "Dublin is the same in size and population terms as the next 40 towns and cities combined in Ireland, with a footprint extending from Cavan to Wexford. "Outside of city states like Singapore I think this is possibly unique." The senior government official was addressing a conference at NUI Galway. For more details, please click Irish Times.
Photo Credit: Frank Miller


How a Dublin barbershop became a rock'n'roll hotspot
Dave Judge has been hosting live music events with an increasing frequency in the past few years. But most of those gigs don't take place in traditional venues. They happen at his barbershop – Abner Browns' on Rathgar Road in Rathmines, which he has been operating for more than 17 years. A parallel career as a promoter began after Judge, who lost money in the crash that he had invested in property, came back to working in the shop full-time. For more details and video clip, please click Irish Times.


NI trio helps Game of Thrones become most decorated Emmy drama
A woman who oversaw the wounds and warpaint of 14,000 extras on Game of Thrones is one of three talented people from Northern Ireland who helped the HBO fantasy drama clean up at the Creative Emmy Awards. Chief make-up artist Pamela Smyth, sound man Ronan Hill (pictured) and casting director Carla Stronge took home the prestigious awards which recognise the work done behind the scenes by individuals who often don't get the credit they deserve. For more details, please click Belfast Telegraph.


O'Reilly furniture expected to fetch €300k in rural pub auction
Over 300 items from the 80-year-old businessman's former home, Castlemartin House, will go under the hammer. George Mealy, of Mealy's Fine Art in Co Kilkenny said that among the most valuable items is a mid 18th century carved side table with a shell carved in the front. The item is expected to go for up to €30k A 150-year-old mirror is likely to fetch a similar price while a 'three-pillar dining table will be sold for around €20,000. For more details & pics, please click Irish Independent.


Latest Longford Tourism' video promotes its mud
Last month, a unique tourism outreach video for Co Longford became a huge hit on Facebook. Basically, it consisted of one man telling a very long-winded story about how great the place is. Now the county is back with another video, this one promoting a 6km mud run organised by Sean Connolly GAA Club - and the two lads featured make the case for Longford having a particularly good quality brand of muck that you just won't find anywhere else. To watch the video, please click Journal Ireland.


RNLI celebrate the naming of two new lifeboats
The Royal National Lifeboat Institution celebrated the acquisition of two new inshore lifeboats from private donation, with naming ceremonies in Cork towns over the weekend. More than 200 people attended Youghal lifeboat station on Saturday as the new craft was named the 'Gordon and Phil' (pictured). And on Sunday, a large crowd at Crosshaven station watched as a vessel funded by an anonymous donor was given on condition it be called the John and Janet. For more details & video clip, please click Irish Examiner.


Mayo church updates altar decor to ensure All-Ireland victory
Mayo is preparing to face Dublin All-Ireland Football Championship Final on Sunday - and it seems like everyone is getting on board. Yesterday, St. Mary's Church in Westport changed their Facebook profile pic to show their updated altar decorations, along with a post highlighting the deep "ecclesiastical significance of the Mayo Crest". And while Mayo fans are delighted with the church's gesture, some Dub fans are getting cheeky. To read this news item, please click Breaking News.


Bethany Firth secures second gold in Rio
Bethany Firth secured a second gold medal at the Rio Paralympics by winning the S14 200m freestyle final in a new Games record time on Sunday night. The Co Down athlete had set a time of 2:05.96 in winning her heat earlier in the day, short of her personal best for the 200m freestyle of 2:02.07. She will try to add to her medal haul in the 100m breaststroke and 200m individual medley events. For more details and video clip, please click BBC.
Photo Credit: Getty Images


McKillop becomes third NI athlete win gold in Rio
He also retained the T37 1500m title. The Glengormley man held off a challenge from Canada's Liam Stanley to win in 4:12.11 as he took the fourth Paralympic gold of his career. Northern Irish athletes Bethany Firth and Jason Smyth have already won gold at the Games. For more details, place click BBC.
Photo Credit: Getty Images

September 11

New memorial unveiled at National Famine Commemoration
A new Famine Memorial is being unveiled at the annual National Famine Commemoration at Glasnevin Cemetery in Dublin today. The event, led by President Michael D Higgins and Minister for Heritage Heather Humphreys, is dedicated to the memory of those who perished during the Famine. A wreath-laying ceremony and prayers of remembrance will also take place at the service. Ms Humphreys said the Famine left an "indelible mark on Ireland…" For more details, please click Irish Independent.


Irish Navy rescues hundred in the Mediterranean
The LÉ James Joyce (pictured) this morning located and rescued 423 migrants from 18 separate vessels during a complex operation 40 nautical miles North-West of Tripoli. The vessel participated in the rescue mission after a request from the Italian Maritime Rescue Co-Ordination Centre and also acted as on-scene coordinator for five NGO vessels who rescued an additional 1,500 migrants from the 18 vessels. For more details, please click Breaking News Ireland.


Irish grandchild joy for US ambassador
Baby joy has filled the US ambassador's residence in the Phoenix Park following the birth in Ireland of a new grandson for delighted Kevin O'Malley and his wife, Dena. Their son, Brendan, and daughter-in-law, Tara, welcomed their second child, Rowan, at the Rotunda Hospital. "We're really thrilled that we're coming full cycle with this being the first birth here in Ireland in a hundred years for somebody from our clan," said ambassador O'Malley. For more details, please click Irish Herald.
Photo Credit: Arthur Carron


The legacy of a Liberties 'blow in'
When Dubliner Suzanne Behan published her grandfather's treasure trove of photos – a social document of inner city Dublin from the 1940s to the 90s – on Facebook she knew, in her heart, there would be a good reaction. But she never expected that it would also prompt so many replies from people born in that era trying to make contact with their original birth families. "There's a whole slice of Dublin and Irish social history there, women who would never be seen drinking enjoying a bottle of stout on an outing to the Isle of Man, people's graduations and confirmations…" For more details and a link to the photos, please click Irish World.


Why do actors struggle with the Northern Irish accent?
The Northern Irish accent is notoriously hard to mimic, and actors Timothy Spall and Colm Meaney (pictured) are the latest big screen stars to test their mimicking mettle in The Journey. The biopic about the relationship between politicians Ian Paisley and Martin McGuinness premiered at the Venice Film Festival this week. London-born Spall and Dubliner Meaney join an acclaimed cast of actors who have tried to perfect Northern Irish pronunciation - with mixed success. for details & pics, please click BBC.
Photo Credit: QuotesGram


NI pensioner finds forgotten winning Lottery ticket
A cold snap helped land a lucky Northern Ireland pensioner a cool £1m. Newry man Jim McLoughlin went looking for his coat when temperatures dropped, only to find an old ticket for the EuroMillions Mega Friday draw from August. "My mind was totally buzzing, I just couldn't process what was happening to me. Not only had I won £1m, but I also had the choice of a dream holiday or cash alternative. I don't like travelling much, so I took the cash, which meant I had £46k to add to my win." For more details, please click Belfast Telegraph.
Related Story: Two lotto tickets win more than €2m each


Six sea eagle chicks leave their nests in 2016
Six white-tailed sea eagle chicks have flown from their nests in 2016, making it the most successful year yet for the reintroduced birds, project organisers have said. The aim is to get at least 10 chicks flying from their nests each year. In fact, some of the breeding "pairings" this year actually involved three eagles. On the Iveragh peninsula on the Ring of Kerry, a male and two females were involved in one site; and on the Beara, a female and two males got together. For more details, please click Irish Examiner.


McKillop using Smyth room-mate rivalry to spur him on in Rio
Not that he needs any extra motivation, but Michael McKillop will be eager to match the feat of Jason Smyth by striking gold in Rio's Olympic Stadium later today. The two Irish athletes have shared a room with each other at every international competition for as long as they can remember and have a fair share of honours between them. 20, in fact. Now, after Smyth won his fifth Paralympic gold on on Friday, McKillop has the chance to follow suit and overtake him. For more details, please click Journal Ireland.
Photo Credit: SportsFile


Waterford end 24 year-wait for All-Ireland U21 hurling title
With a series of impressive victories behind them and the core of their team having been prominent at senior level this summer, the Waterford U21′s arrived in Thurles today striving to meet the huge expectations surrounding them. They justified all the hype in some style. By the final whistle they had swatted Galway aside by 16 points and claimed the county's first Bord Gáis Energy All-Ireland U21 hurling title in 24 years. For more details, please click Journal Ireland.
Photo Credit: Photosport/Donall Farmer/INPHO




Mon, Sep 26, 2016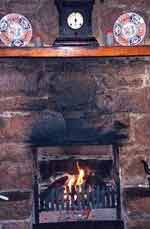 From Bog Land to Turf Fire
Ireland contains more bog land, relatively speaking, than any country in Europe, except Finland. For people in rural areas, turf cut from the bog is still a natural source of heat. Turf cutting begins in spring and then the turf is spread and rickled . Rickled means to pile the turf up in small mounds. By summer, the turf is dry and it's time to bring it home. Everything has to be prepared before the winter comes, or even earlier, because the rain would wet the turf too much. It has to be dry and in the shed before Autumn. Then and only then, can an irish country family look foreward to the cozy warmth of "a turf fire in the cabin."

Resources: The Atlas of the Irish Rural Landscape
Image: Spirited ireland

Click for More Culture Corner.
---
---
Local Time in
---
The Weather
Up the m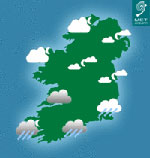 inute forecasts provided by Ireland's official source for all weather-related news. Please click Met Eireann.

---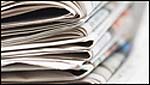 Links to the latest news from Ireland
Here you will find all the stories making headlines throughout the Republic of Ireland and the six counties to the north. This is not intended to be an all-inclusive list. These are the main sources we check every day to bring you those headlines we think you will enjoy reading.

BBC Northern Ireland
Belfast Telegraph
Breaking News Ireland
Irish Examiner
Irish Herald
Irish Independent
Irish Mirror
Irish News
Irish Post
Irish Times
Irish World
Journal Ireland
RTE

---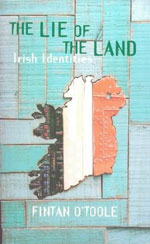 Lie of the Land
by Fintan O'Toole
A regular contributor to the irish Times and The Guardian, O'Toole applies his eagle journalistic eye to the state of ireland at the end of the 20th century. It's a riveting read as O'Toole examines with in-insight, humour and a bit of the blarney, the repercussions of a booming economy which has thrust ireland into the ranks of the richest European countries.
Click here for Lie of the land.

---