Traditions, folklore, history and more. If it's Irish, it's here. Or will be!
"People will not look forward to posterity who never look backward to their ancestors."
-Edmund Burke
---
Quotes

Library: Books, Movies, Music

Prints & Photos

Poetry

---
---
Shops Ireland
---
Bunús na Gaeilge
(Basic Irish)

---
---
---
Himself/Herself
Write to Us
Readers Write..
Links/Link to Us
---
Advertise with us
---
Awards & Testimonials

Submissions Guide

---

Todays' Irish News



Yes, there are many news items not included here. We deliberately avoid: politics, death, disaster and other mayhem.

Tuesday, September 2, 2014


---
Ulster racing car designer John Crossie, RIP
Back in 1957 the racing car of choice for aspiring young drivers was a Colin Chapman-designed Lotus MkVI, but for John Crossle the price was too high. Instead he bought an old Ford 10 van and started to turn it into a racing car, a Ford Special. That work in a turkey shed began a career which would see Crossle cars race all over the world. Mr Crossle was born in Scotland but went to NI when he was a baby and stayed to found the longest surviving custom racing car company on the planet. He passed away on Sunday, but his name will live on through his company. For more details, please click
Belfast Telegraph
.
Newly built traditional Currach launched on Lough Erne
The 33-foot currach took about 12 weeks to build by a group of volunteers with little or no previous experience. They used traditional techniques to prepare the wood, steam the gunnels, fix ribs, string the boat from bow to stern, and tar the canvas. The project was inspired by the visit of the Colmcille currach to Lough Erne in 2013 as part of the journey made by the Irish missionary and his followers almost 1,400 years ago. For more details, please click
BBC
.
Surge in car sales drives 4,200 new jobs in Irish auto sector
Figures from the Society of the Irish Motor Industry (SIMI) show that 89,279 new cars have been registered so far in 2014 - 15,000 more than all of last year. SIMI estimates that 4,200 new jobs have been created, directly and indirectly, this year as a result of the success of the dual registration plate and "the overall increase in business". SIMI director general Alan Nolan said " It is great to see the number of people working in the industry beginning to rise again." For more details, please click
Irish Independent
.
The holiest ice bucket challenge yet?
If you haven't been nominated yet, you've probably gotten away with it. These Redemptoristine nuns in Dublin were so close to avoiding it, but now the sisters, are doing it for THEMSELVES. They posted the attempt to their Facebook page, and it's already been shared over 1,500 times. Dressed in their full habit, the nuns certainly don't hesitate in lashing the buckets over each other. Check out the one with the bowl. No mercy. To watch the video please click
Journal Ireland
.
Great War book loans from Dublin libraries up nearly 125%
As centenary interest in the conflict has soared, so has borrowing books on the topic. Volumes including Max Hastings' Catastrophe, Britain's Great War by Jeremy Paxman and Our War: Ireland and the Great War have proved especially popular. The interest comes ahead of this year's Dublin Festival of History, which will examine the capital's involvement in the war. The festival, organised by Dublin City Council, will take place at Dublin Castle and other venues from September 26 to October 8. For more details, please click
Irish herald
.
Photo Credit:
Amazon/Ireland & The Great War
Appeal to keep Bantry House treasures from auction
An appeal has been made to the Government to stave off the sale of furniture and works of art at Bantry House in west Cork by finding some other solution for the long-term maintenance of the southwest's premier heritage tourism attraction. Scottish fine art auctioneers Lyon & Turnbull are due to sell the contents of Bantry House on October 21st – a step the long-time owners say is necessary to "get some money to give us a little freedom [and] help to sort our financial obligations". For more details, please click
Irish Times
.
'A shimmering debut' from a 'dazzling writer'
Colin Barrett is sweeping all before him in the prizes stakes with his debut collection of short stories, Young Skins. Last July, he became only the second Irish writer to win the Frank O'Connor International Short Story Award, the other being Edna O'Brien; he has been long-listed for the Guardian First Book Award, and last night he was awarded the 2014 Rooney Prize for Irish Literature. Trinity College Provost Dr Patrick Prendergast praised the prize, now in its 38th year, for "its frequent endorsement of spectacular talent". For more details, please click
Irish Times
.
Photo Credit: Nick Bradshaw
Paul McGinley announces wild card spots for Ryder Cup team
European Ryder Cup captain Paul McGinley has named Ian Poulter, Stephen Gallacher and Lee Westwood as his three wild card picks for the showdown with the USA at the end of this month, he announced at Gleneagles today. That meant there was no place for former world number one Luke Donald as Europe look to claim an eighth win in the last 10 stagings of the biennial contest on 26-28 September. Westwood has made eight consecutive appearances since making his debut in 1997, winning 21 points from 37 matches. For more details, plase click
RTÉ
.
The NI football team that hires only players from other countries
For local football teams in Northern Ireland, not many can boast signings from more than 20 different countries. But World United, who have just celebrated their 10th anniversary, have made foreign signings their specialty. The team was initially set up in Belfast as a way for immigrants and asylum seekers to meet other people with shared experiences Over the years more than 100 players have come through the team. For more details, please click
BBC
.
---
Past Two Weeks
September 1

Seamus Heaney honoured with 'Poetry House' in hometown
The late Seamus Heaney, who died a year ago on August 30 was honoured at a series of events in his hometown over the weekend. Bellaghy Bawn saw talks and tours which took in the history, the environment and the life of the Poet Laureate. There was also a visit to Heaney's resting place at the cemetery at St Mary's Church, where poems were read by graduates of the Heaney centre at Queen's University Belfast. A specially commissioned harvest bow was then laid on his grave, recalling the poet's elegiac poem The Harvest Bow. For more details, please click Journal Ireland.
Photo Credit & the poem The harvest Bow: Poem A Da Project
To read our Seamus heaney poetry pages, please click: Heaney


Manufacturing activity growth at 15 year high
Manufacturing expanded at the fastest rate since 1999 in August, figures from Investec Bank show this morning. A surge in new orders offered further evidence that the economy is recovering steadily. "This is a strong outcome, particularly when framed against the backdrop of weakening signs from some euro zone trading partners of late," Philip O'Sullivan, chief economist at Investec said. "With manufacturing firms in Ireland stepping up their purchasing and hiring activity, it is clear that they are optimistic of a strong finish to the year," he added. For more details, please click RTÉ.


New Wild Atlantic Way app launched by Fáilte Ireland
The Wild Atlantic Way is coming to an app store near you. Fáilte Ireland and its creative agency are today launching the "Official" app for Ireland's 2,500km coastal trail. The app claims to be the definitive guide to the world's longest defined coastal touring route. The Wild Atlantic Way stretches 2,500km from Inishowen, Co. Donegal, to Kinsale, Co. Cork. Since launching this April, it is believed to have played a significant role in boosting tourism numbers - up 10% for the first half of the year. For more details, please click Irish Independent.


'Largest ever' fundraising campaign planned for Mayo craft distillery
A micro distillery in Mayo is getting ready to pull the trigger on what it says will be Ireland's largest-ever crowd funding campaign.The Nephin Distillery in Lahardaun, Co Mayo, is aiming to raise $150,000 (€114,000) on the fundraising website IndieGoGo.com, and is planning to launch the appeal tomorrow. If successful, the cash will go towards copper for the three stills which chief executive Paul Davis wants to have on-site in Mayo by this time next year. There are also plans for a visitor centre at the site, which Davis says could attract up to 40,000 visitors per year. For more details, please click Journal Ireland.
Photo credit: K.M.Noone Photography


New science building named in honour of forgotten scientist
He is the forgotten Irish scientist, who in the 1800s conducted his research in a hayloft over his stables and whose findings were rubbished in his lifetime. Tomorrow, though, more than over 100 years after his death, Taoiseach Enda Kenny will officially open a new €17million science building at IT Sligo, named in honour of Charles Alexander MacMunn. Born in Easkey, Co Sligo, MacMunn became so disillusioned with the reaction to his ground-breaking discoveries, that he abandoned his research and went off to fight in the Boer War, dying of malaria some years later. For more details, please click Irish Times.


Thousands begin free online history course at Trinity College
Almost 14,000 people have registered for a free online history course offered by Trinity College Dublin, the first of its kind for the college. Just over half of the 13,836 people who have signed up are based outside Ireland, with 27 per cent living in the US, 14 per cent in the UK, and 11 per cent in other destinations including Australia, Canada, Spain and France. The six-week MOOC (Massive Open Online Course), which begins today, is aimed at giving people a "Trinity education experience" without having to attend the university. For more details, please click Irish Times.
Photo Credit: Dara MacDonaill


Three days, one field and 41,000 party Picnic people
So 41,000 people stockpile beer and eat organic fast food while crushing plastic cups underfoot in a field in Laois. Electric Picnic is a multigenerational event. The original Electric Picnickers have bred with one another and sullen toddlers in ear-protectors are the must-have accessory of the season. Children are everywhere, usually being propelled around in wheelbarrows like little kings For more details & video clip, please click Irish Times.
Photo credit & Related Story: Dave Meehan


Rory McIlroy catapults into contention
A flawless seven-under 64 left the world number one just two shots off the lead at the Deutsche Bank Championship in Boston. The Northern Ireland golfer sunk seven birdies in a penultimate round that carried him into a tie for third on 10 under overall, with American Russell Henley leading the way. Speaking after his round, he said "I'm going to need to do the same tomorrow if I'm going to win." McIlroy made an excellent start with birdies at two and three before driving a 132-yard approach to nine feet at the seventh, with a nerveless putt moving him to three under for his round. For more details, please click RTÉ.


Watch! Tipp's All-Ireland song
Ahead of this weekend's All-Ireland Senior Hurling Championship Final, here is your opportunity to out Johnny B's official Tipperary song, This Could Be Our Year. Sandwiches, stars and sidekicks galore! Speaking to RTÉ TEN, Johnny B said: "GAA is a huge part of my life: I am a third-generation hurley maker in Cahir, Co Tipp. "In 2010 I released The Premier Rap and in 2011 The Premier Return. We got to perform both on RTÉ's Up for the Match, as well as playing the team's homecoming in Semple Stadium." Of This Could Be Our Year, he said: "We have really gone all out for the new song and video. To watch the video. please click RTÉ.

August 31

Just thirteen students set out on road to priesthood
This year's intake of new student priests at the Catholic seminary in Maynooth shows a sharp decline on 2013, the latest figures show. Recently, a new cohort of 14 seminarians were welcomed by St Patrick's College, the national seminary in Ireland. The figure is well down from the 20 students who began this time last year. This year's new group includes one trainee missionary priest, which means that the total number of men who have opted to study for the diocesan priesthood on the island of Ireland is just 13. For more details, please click Irish Independent.
Photo Credit & Related Story: The Laitytude


Best Shops in Ireland 2014: The shortlist
Readers of the Irish Times were asked to nominate their favourite Irish shop. The response has been overwhelming: almost 28,000 nominations for 2,700 in 32 counties. Because of the sheer numbers of shops involved – 5 per cent of the nation's retailers have been nominated – The times increased this year's shortlist to 100 across our 10 categories, rather than the 50 shops of previous years. For more details, please click Irish Times.


Festival-goers aren't exactly slumming it at Electric Picnic
Pop up beauticians and barbers are becoming an increasingly popular fixture at festivals and the 2014 Electric Picnic is no exception. Pampering at the Picnic includes the eclectic and quirky Body & Soul area where revellers can treat themselves to massages, a sauna, or take part in a yoga class. And the Faraois Bath House offers a refreshing 45 minute hot jacuzzi soak to partied-out punters Pictured are five lads from Kildare who all agreed it was the best cure for a hangover! For more details and video clip, please click Irish Independent.


Unique job ad from Co Armagh, circa 1846
More than 150 years ago, a job came up in Lurgan, Co Armagh for those who don't mind getting their hands dirty. The role of "scavenger" required flexibility, punctuality and a clean track record. It also needed the willingness to "sweep and carry away" all soil and manure found on the streets of the town. The unusual job advertisement has been named 'document of the month' by the Public Record Office in Belfast. Gavin McMahon, from the Public Record Office said the job advert offers a special insight into everyday life in the nineteenth century. For more details, please click BBC.


Hotel where GAA was founded to go under the hammer
The iconic Tipperary hotel where the GAA was founded, and where tens of thousands of sport fans have congregated every year since, is to be sold at auction with a guide price of just €500,000. Hayes Hotel in Thurles will be Lot 82 at the Allsop's auction September 16. Since details of the receivership became known, there were calls for the hotel to be bought by the GAA, given the venue's iconic status as the spot where the national sports body was founded. For more details, please click Irish Examiner.


NI hosting biggest bluegrass festival outside US
From Tennessee to Tyrone, musical traditions have bounced back and forth across the Atlantic since the 18th century and this weekend, the Ulster American Folk Park in Omagh is staging the 23rd annual Bluegrass Music Festival. Thousands are expected to attend what is billed as the biggest bluegrass festival outside the US and Ulster American Folk Park visitor services manager, Richard Hurst, said there was no better place to celebrate bluegrass music. For more details, please click BBC.


Teen becomes Ireland's youngest glider and also sets a record
Fourteen year old Harry Houlihan from Hollywood in Co Wicklow, became the country's youngest ever glider after he completed his first solo flight in the engineless aircraft over Co Derry last Saturday. And thanks to new European Aviation Safety Agency regulations introduced last year which lowered the minimum age for solo flying in gliders from 16 to 14 years of age, Harry's solo flight at the weekend set a new Irish record as the first youngster to fly solo at the age of 14. For more details,please click Irish Examiner.


Kerry beat Mayo in replay thriller to grab final spot
Two converted penalties from James O'Donoghue helped send Kerry into the All-Ireland senior football final after seeing off Mayo in a dramatic semi-final replay at the Gaelic Grounds in Limerick. Mayo goalkeeper Rob Hennelly had a chance to win it for the Connacht champions with the final kick of normal time, but came up short with a last gasp free in the dying seconds of an epic encounter which saw Kerry recover from being seven points down in the opening half. For more details and video clip, please click RTÉ.


Penn State win the Croke Park Classic in thrilling fashion
Penn State won the Croke Park Classic with a 36-yard field goal as time expired to defeat the University of Central Florida 26-24 in front of a raucous 55,000-strong crowd at Croke Park. Behind a comeback led by second-half replacement quarterback Justin Holman, the UCF Knights appeared to have scored their own unlikely come-from-behind victory when Holman scored on a 6-yard touchdown run to put UCF up 24-23 with 1:13 left. But Christian Hackenberg coolly directed a seven-play drive to set up Sam Ficken's fourth successful field goal. For more on this news item please click Journal Ireland.
Photo Credit & Related Story: Vavel

August 30

Remembering Seamus Heaney who died a year ago today
World leaders, literary luminaries, and the people of this island joined in mourning one of our most beloved poets. To commemorate the anniversary of his passing, An Post earlier this week unveiled a beautiful stamp and first day cover in tribute to the Nobel Laureate. In that spirit, Journal Ireland asked artists from Ireland and beyond to share work inspired by Seamus Heaney, and their portraits of him, and to offer some thoughts on the man himself – one year on. For more details, please click Journal Ireland.
ED. NOTE: To read a tribute by Paul Simon, please click Another kind of music


Temple Bar - Cultural quarter or tourist trap?
Temple Bar is, in theory, Dublin's cultural quarter, but many locals see it as a bright, loud containment area for tourists and drunk people. It's both. Among the superpubs and ersatz Irishness are theatres, galleries, the film-makers' support organisation Filmbase, a cinema, a weekly food market, book stalls and a Focus Ireland coffee shop for homeless people. ("It's a godsend," says a sweet young man called Darren Fortune over a cup of tea.) Irish Times reporter Patrick Freyne spent 24 hours in the area; to learn what he found out, please click Irish Times.


Joy breaks out with sun at Electric Picnic
The sun finally put in an appearance at Stradbally, after a day of alternating drizzle and drenching showers, just as Cavan band The Strypes took to the Electric Picnic main stage yesterday evening. Their joyous rock'n'roll was just the remedy that was required. Many in the audience had spent the afternoon sitting in long queues of traffic before being faced with hours wrestling with damp canvas and tent-pegs that refused to go in straight. But there was one innovation that eased the pain in Co Laois this year: wheelbarrows. For more details, please click Irish Times.
Photo Credit & Related Story: Journal Ireland/© Laura Horgan tweet
Photo Gallery: Journal Ireland


Iceland sends for two Irish scientists to analyse volcano
Two Irish scientists from University College Dublin have been dispatched to Iceland to analyse the Bardarbunga volcano after an eruption sparked a red alert aviation warning. Icelandic authorities called in experts Dr Chris Bean and Dr Aoife Braiden as well as the European Union-funded FutureVolc research group to closely monitor how the volcano is interacting with a glacier it is threatening to melt. Bardarbunga is covered by a glacier several hundred metres thick and has been experiencing dozens of earthquakes – some more than four on the Richter scale - for days. For more details, please click Breaking News Ireland.
Photo Credit & Related Story: Australian National University Research School of Earth Sciences/Hrvoje Tkacic


Four out of five Irish people still read newspapers
The latest readership survey shows that print remains the dominant medium for newspaper content, with 2.9m people having read a printed newspaper within the past week. A further half a million would have read content online, an increase of 26% year on year. The Joint National Listenership Readership Survey also shows a high level of crossover amongst print and digital readers, with three quarters of online readers also reading print. To read this news item and many others, please click Breaking News Ireland.


Tourist snaps 'ghost' at haunted Wexford mansion
A young English man holidaying in Ireland believes he may have photographed the ghost of a young girl while on a tour of a haunted mansion. Thomas Beavis made the chilling discovery while flicking through photos on his camera with his friends after visiting Loftus Hall in Wexford. He was shocked to discover the figure that looks like a young girl as well as the head of an older woman in a window. "We were all feeling a little edgy from the tour but when I showed the photo to my friends we freaked," he said. For more details, please click Nine News Australia


Unique exhibition of stunning Irish art
A stunning exhibition of female artists' work is capturing the imagination of art enthusiasts visiting the historic Clandeboye Estate. The display highlights the significant role women played in the history of Irish art from the foundation of the Watercolour Society to their importance in introducing modernism into irish art in the 20th century and the founding and running of the Irish Exhibition of Living Art from 1943. Work from Mainie Jellett, Norah McGuinness, Mary Swanzy and Gretta Bowen, among others, is on display. For more details & pics, please click Belfast Telegraph.


It's official: superhero Spider-Man is from Cork
Graphic artist Will Sliney from Ballycotton in East Cork who draws the superhero for the series, said he was absolutely delighted to have helped persuade chief writer, the legendary Peter David, to give the man behind the mask a Cork connection. However, "I can't give away too much about how his Cork roots will be revealed," Will said. The Spider-Man 2099 comic series was relaunched earlier this year, and has proven to be one of Marvel's best-selling series in recent years. For more details, please click Irish Examiner.


In 1994, a massive film production crew arrived in Ireland
They were in search of an army to stand behind and fight with Scottish warrior William Wallace in a war of independence against the English crown. So, who better than 1,000 Irish soldiers? Reserve members of the Irish Defence Forces were signed up to become extras and hundreds of young men worked long hours over the eight weeks of filming and got to watch an Oscar-winning movie being created. During an intensive two week period of filming, there were almost 2,000 extras from the Defence Forces involved. After that the number was closer to 500. For more details & video clips, please click Journal Ireland.

August 29

Stamp honouring Seamus Heaney issued in Republic of Ireland
The stamp was released on Thursday, and features a black and white photograph of the late Derry poet. A special first-day cover envelope showed an extract from his 1969 poem, Bogland. Mr Heaney's son said he was "immensely moved" that his father's life was being celebrated with a commemorative stamp. Michael Heaney said: "The year since he died has been a sad time for our family, but this is not only a wonderful testament to his life and work, but also a reminder of the generosity and support people have shown since Dad's passing." For more details, please click BBC.
Photo Credit & Related Story: Journal Ireland


'Breakfast roll man is back, big time'
That's according to Peter Skelly whose family opened a new Costcutter shop in Virginia, Co Cavan last December. "You'd really notice it. Business is great." Local people notice increased early morning traffic as people get back to work and they talk about the reappearance of trucks on the roads around Virginia. While some small towns are struggling to hold on to their shops, the Skellys are already planning to extend their offering by opening a bakery to go with the deli. For more details, please click Irish Times.
Photo Credit: Barry Cronin.
ED. NOTE: A breakfast roll is a bread roll filled with elements of a traditional full Irish breakfast , designed to be eaten on the way to school or work.


Which would you prefer - Match Making in Lisdoonvarna or on line dating?
Europe's largest singles event - the Lisdoonvarna Matchmaking Festival kicks off today. Long before there were online dating sites and apps, the event was finding love for thousands of people, reporting to have set up over 3,000 marriages The festival stays true to its roots by finding love for people the old fashioned way – Irish hooley-style. However, these days more and more people take out their mobile phone to find a date and enquiring minds want to know if you are one of them. For more details and to take a poll, please click Journal Ireland.
Photo Credit, More Pics & Related Story: The Outing Ireland/Journal Ireland


Emily, Grace and Jack top 2013 baby names in NI
The two girls' names tied for the top spot, while James took second place for boys. Jack has been the most popular boy's name for the last decade. Sophie fell two places from being the most popular girl's name in 2012. The figures, compiled by the NI Statistics and Research Agency, show that 293 babies were named Jack, and 203 named Emily or Grace. Luke and Ella significantly increased in popularity. To read this news item, please click BBC.
Photo Credit & Related Story: Belfast Telegraph


First-day nerves for parents and pupils
The tiny army of grey uniforms were flanked by a sea of emotional parents, as proud mother Alex McEvoy confessed the day was much harder for her than four-year-old son Killian Anelli. "I've done it," she said, as she walked out of his class "It's such a big deal, they are just so independent in there. I'm very proud of him. It's just me and him and he is gone in there on his own like a proper boy." Four-year-old Emma Faughnan said the best thing about starting "big school" was "making new friends". "Emma's our first so we're a little bit emotional. She's very independent," said her mother Elaine. "She's grand but it's hard to let go. For more details & video clip, please click Irish Independent.
Photo Credit: Michael Donnelly


The most expensive apartment to rent in Belfast?
It may boast just two bedrooms - but this penthouse accommodation will set you back a cool £2,250 a month. The 1,800sq foot Millennium Court executive pad located at Downshire Place, just off Belfast's rusting Golden Mile, comes furnished with marble flooring, underfloor heating and sauna. It also includes a security-coded lift up to a cherry wood-panelled entrance hall that leads into high-tech accommodation featuring a walkaround balcony that circles the apartment with access from both bedrooms and the living area. For more details, & pics, please click Belfast Telegraph.
Photo Credit & More Pics: Property Pal


Quaker memorial to be unveiled in Waterford
A burial ground dating back over 300 years and which is the final resting place for 200 Quakers is the site of a new memorial to be unveiled on Saturday. The memorial has been erected at the burial ground at John's Lane in Waterford City as part of the Waterford 1100 celebrations, and also to mark the end of National Heritage Week. The unveiling will be performed by mayor of the city metropolitan area, Cllr Lola O'Sullivan, and will remember those who were buried on the site during its period of use between 1689 and 1764. For more on this story, please click Irish Examiner.
Photo Credit: Patrick Browne


Rory McIlroy: World number one targets FedEx Cup lead in Boston
Rory McIlroy has his sights set on knocking Hunter Mahan from the top of the FedEx Cup standings at this week's Deutsche Bank Championship in Boston. The world number one is targeting a fourth win in five events to regain his lead in the PGA Tour play-offs. " My golf game feels probably a little more in control now than it did back then; "Certain shots that I'm able to hit now that I maybe wasn't able to hit back then. And I'm definitely driving the ball as good as I ever have, if not better." he said. For more details, please click BBC.
Photo Credit & Related Story: RTÉ


American football game to draw 20,000 US visitors to Dublin
The 'Croke Park Classic' which takes place tomorrow will see Penn State take on the University of Central Florida. The event is worth up to €30m to the Dublin economy. Croke Park spokesman Peter McKenna claims it is a huge sporting spectacle. "It's going to start off with a really spectacular parachute jump, so 30,000 feet the match ball will come in" he said. "You have the Dublin Gospel Choir, they're going to sing Amhrán na bhFiann and the Star-Spangled Banner". "You have the marching bands, cheerleaders - so a whole series of razzmatazz," added McKenna. To read this news item and many others, please click Breaking News Ireland.
ED. NOTE: The footbal game is not without controversy - please click Pocono Record for related story

August 28

Who are Ireland's greatest women?
From Queen Medb to Katie Taylor, Ireland has produced some of the world's greatest women - Mary Robinson, Saint Brighid, Countess Marckievicz and Edna O'Brien also spring to mind. All have lived lives rich in achievement and the country is rightly proud. But who would you have in mind? As part of a project celebrating the lives and achievement of great Irish women, the irish Independent is asking its readers to suggest the names of those they believe should be included in any list. For more details, please click Irish Independent.


World's largest law firm to create more than 250 jobs in Belfast
The announcement came after Baker and McKenzie disclosed that its its new Global Services Centre will be located in Belfast. More than 70 staff in legal services are being sought, with a further 185 being required to staff its administrative services. A recruitment drive will begin soon to hire lawyers, graduates and non-graduates, IT professionals and human resources personnel. The firm said its revenues of $2.54bn make it the world's largest law firm, employing 11,000 people in 76 offices in 47 countries. For more details, please click Belfast Telegraph.
Photo Credit & Related Story: RTÉ


Ireland's Ice bucket challenge nets more than a cool million
The ice bucket challenge has now raised more than €1.1 million for the Irish Motor Neurone Disease Association. Almost 80% - €850,000 - of those funds were from €2 text donations to the IMNDA. The IMNDA has said that it is committing 25% of all the funds generated as a result of the challenge to the MND Research Programme headed up by Professor Orla Hardiman. The Academic Unit of Neurology at Trinity College led by Prof Hardiman is conducting research in six fields including genetic research and drug development. For more details & video clip, please click RTÉ.


Eight sets of twins start first year at same secondary school
There will be plenty of double takes at one secondary school in Co Limerick, where eight sets of twins have joined the new intake of first-year students. The 16 students at Coláiste Íde agus Iosef in Abbeyfeale were among the 125 new students who completed their first day of secondary school yesterday."It is certainly a most unique situation. We have twins in other classes at the school but to have eight sets in the one year is a first," said school principal Jim Tierney. For more details, please click Irish Times.
Photo Credit: Don Moloney/Press 22


Preserving the memory of WWI soldier Paddy O'Hare
Every Twelfth of July, Co Down man Paddy Gordon makes sure that a Catholic Mass is dedicated to his great uncle. The date marks the anniversary that Patrick O'Hare was killed by a German shell in World War One in 1916. "He was born in 1893 and lived in a little townland called Dunbeg, a few miles from Ballynahinch," he said. "Part of a Catholic family in a Protestant community, they were poor and worked on 10 acres of land to feed a family of six." For more details, please click BBC.


Boston gears up for Gaelic games
Twenty miles south of 'Beantown' lies The Irish Cultural Centre in Canton, Massachusetts, and it will be a Mecca of Gaelic games over the Labor Day weekend as 2,500 players descend on the facility to compete in the North American County Board Championships, which are being held in association with RTÉ's GAAGO service. The action will begin early on the morning of Friday, 29 August, and will conclude two days later on the Sunday evening when the Senior Football Championship final will pull the curtain down on what is the largest international GAA event outside the island of Ireland.For more details, please click RTÉ.
Photo Credit: Rory O'Donell


Northern Ireland Open: Michael Hoey targeting a top three finish
The five-time European Tour winner, a former graduate of the European Challenge Tour, is the official Tournament Ambassador for the event taking place on the pristine greens of Galgorm Castle this week. As one of the most successful Northern Irish players in recent history, Hoey was a main attraction for the home crowds last year but he unfortunately missed the halfway cut. But he is hoping that he can make amends this time around though, and he feels like his game is in good shape. For more details, please click European Tour.


Robert Hendrick wins silver at the Youth Olympics
The rising canoe star was beaten into second place by just eight-tenths of a second in the C1 Obstacle Slalom final in Nanjing earlier today. He said: "I gave it everything I had — I am delighted to have taken a silver medal. My training this year has been geared towards peaking at Nanjing. This is a dream come true." The Kildare youngster is trained by three-time Olympian Eoin Rheinisch. "Canoeing Ireland are delighted for Robert," CEO Karl Dunne said. For more details, please click Journal Ireland.
Photo Credit: Canoeing Ireland Face Book Page


Irish rowers into world last four
Sanita Puspure, Paul O'Donovan and women's double sculls pair Helen Walshe and Monika Dukarska are all through to their respective semi-finals at the World Rowing Championships in Amsterdam. Day four of the championships ommenced for the Irish with O'Donovan competing in the quarter-finals of the men's lightweight sculls. With an upset in the previous heat caused by the hotly tipped Under-23 world medallist Andrew Campbell overturning, it had left this field very open. For more details, please click RTÉ.

August 27

Last winter the stormiest in 143 years
That's according to Climatologists at NUI Maynooth. The research by Dr Tom Matthews, Dr Conor Murphy and Shaun Harrigan from NUI Maynooth's Irish Climate Analysis and Research Units together with Prof. Rob Wilby of the UK's Loughborough University used long-running atmospheric datasets to characterise winter storminess over the North Atlantic for the last 66 years and as far back as winter 1871-1872 for Ireland and the UK. The results indicated that last winter was the stormiest in the 66 year record across the North Atlantic due to the unprecedented strength and number of cyclones over the mid- and high-latitude North Atlantic respectively. For more details, please click Breaking News Ireland.


The returned emigrant: 'I realised how much I missed home'
Within 12 months of moving to Canada in 2009, Pete O'Sullivan had secured permanent residency, had just changed careers from finance to IT sales, and thought he'd never move back to Dublin. But sometime last year, he began to change his mind about spending his future in Vancouver. "I came home last Christmas for the first time since I left, and I realised then how much I missed home – my family, and friends who were getting married and having babies. I'm 33, I had been there five years, and the question was, do I want to live there forever? The answer was no. So I decided to move back." For more details, please click Irish Times.


Oul' Lammas Fair: sizzling good time had by all
Yellow Man, dulse and horses were centre stage in Ballycastle once again as the 2014 Oul' Lammas Fair returned. Thousands of people from all over Northern Ireland and beyond showed up for two days of festivities at the historic market in the picturesque Co Antrim seaside town. Taking place on the last Monday and Tuesday of August, it is understood to be the oldest traditional fair on the island of Ireland, and takes place to mark the end of the summer and beginning of the harvest. For more details, please click Belfast Telegraph.
Photo Credit & Related Story: Lonely Planet
ED. NOTE: To read our article, please click Ould Lammas Fair


Matchmaker Willie hopes for bumper wedding year
Matchmaking "for near on 50 years", Willie said yesterday that the conditions are right for a bumper year for weddings for those looking for love at the festival "after a bumper harvest year for farmers". The month-long festival gets under way this weekend and is billed as Europe's largest singles festival. Willie said that women are due to come in good numbers from overseas to meet Irish farmers at the festival. "There is quite an interest in the Irish male. He is a very pure kind of person — maybe it is living on an island — but that is a scarce enough commodity in the world right now." For more details, please click Irish Examiner.
ED. NOTE: T oead our article, please click Making a Match in Lisdoonvarna


Want to brush up on your Irish - or even start from scratch?
More than 6,000 people have signed up to a new Irish course on Duolingo, a popular language learning course, since it was made available last night. The course, which is currently in beta mode alongside Danish and Dutch, is only available on desktop for now, but includes the same features associated with the service. If you've studied a course on Duolingo before, then you will be familiar with the format. For those who aren't, lessons are broken up into small games, usually involving pronunciation, spelling, and matching words to pictures. For more on this news item, please click Journal Ireland.


Dublin's Generator Hostel third-best on earth
That's according to hotel price comparison website, HotelsCombined.com. which trawled its database of over 800,000 properties in a recent survey, listing the 10 most popular hostels in the world over the past 18 months. Generator Dublin - part of an upmarket chain with hostels in Copenhagen, Barcelona and other European cities - is located in Smithfield, next to the Jameson Distillery. It hosts over 500 beds, but it is far from a grubby, overcrowded affair. For more details, please click Irish Independent.


Cork's Fota Wildlife Park helps three species avoid extinction
The British and Irish Association of Zoos and Aquariums has published a list of the top 10 reptiles and amphibians to benefit from the aid of its members in Ireland and the UK. Three residents of Fota Wildlife Park's Tropical House - the mountain chicken, axolotl (pictured) and the Morelet's leaf frog - have all made it on to the list. The mountain chicken, one of the world's biggest frogs, got its name as it is commonly hunted for food. For more details, please click Breaking News Ireland.


Triumphant return for Cillian
Cork actor Cillian Murphy made a triumphant return to his hometown last night when he led a stellar cast at the opening of Enda Walsh's Ballyturk at Cork Opera House. It was Murphy's first appearance on a Leeside stage since he first broke through in 1996 in another of Walsh's plays, Disco Pigs. The boy from Ballintemple has grown into a 38-year-old star with such films as 28 Days Later and three Batman movies under his belt, and it was nice to see a hefty contingent of his family in the audience as part of the homecoming. For more details, please click Irish Examiner.


Graeme McDowell posts first picture of baby daughter
The 2010 US Open champion uploaded a family snapshot to Twitter of himself kissing his little girl on the head as she is cradled by her mum. G-Mac wrote alongside the picture: "Welcome to the world to our beautiful daughter. 7lbs 4oz at 6.04am, August 25th 2014. Name to be confirmed!" The Portrush golfer has had many exciting times during his successful career, but he said the birth of his baby has topped them all. "Thanks so much for all the well wishes. Mum and baby girl are happy and healthy. Happiest moment of my life hands down." For more details, please click Belfast Telegraph.

August 26

An ordinary and extraordinary farewell to Albert Reynolds, RIP
"My door is always open,'" he used to say. "The table is there. Varnished or unvarnished." For people to sit around and talk peace. Or maybe play a hand of poker. Yesterday, the church door opened for Albert Reynolds and that table was there again, now draped in white linen with the gifts of his full life spread out on it. Strangers might wonder: what class of statesman was he at all, with a deck of cards, a book of dancehall tickets, an old newspaper, a can of dog food and a well-thumbed race-card taking up so much space. For more details, please click Irish Times.
Photo Credit: Maxwells


Emigration of Irish nationals falls 20% in year to April
There are indications that the wave of mass emigration out of Ireland prompted by the downturn may be slowing down, with the number of Irish people leaving the country last year falling 20 per cent compared to the previous 12 months. Figures published by the Central Statistics office today show outward migration remains high however, with 40,700 Irish people moving abroad in the 12 months to April, compared to 50,900 in 2012/13. For more details, please click Irish Times.


Landmark events to celebrate the life of of Seamus Heaney, RIP
This weekend the people of Bellaghy and further afield will gather in the poet's home village to remember the life of the Nobel Laureate in an event entitled The Poetry House. It comes after the announcement last week that the new Seamus Heaney Centre has been approved for Bellaghy. Starting on Saturday morning, Bellaghy Bawn will be centre stage for the weekend's events which take place on the first anniversary of the poet's passing. Mr Heaney died on August 30, 2013. For more details, please click Belfast Telegraph.


NI sanctuary for WWII Jewish children to be preserved
A sleepy farm on the Ards peninsula that is renowned worldwide as a refuge for children escaping the Holocaust is to be preserved. The Department of the Environment has confirmed that the former houses and stable block at the farm on the Ballywalter Road near Millisle have been listed as buildings of "special architectural or historic interest". Around 300 Jewish children found sanctuary at the farm between 1938 and 1948 after they were saved by the Kinder transport movement. For more details, please click Belfast Telegraph.


The two Belfast teens who made the ultimate sacrifice 100 years ago today
John McKean Simms and Samuel Hoy died in the face of German gunfire hundreds of miles away in France. The 19-year-olds, members of 2nd Battalion Royal Inniskilling Fusiliers, lost their lives in the August 1914 Battle of Le Cateau alongside 34 comrades. Michael Nugent, of WWI Research Ireland, explained: "When war broke out, the prevailing view was that it would be over by Christmas. A lot of people rushed to join to 'get some war in' before it ended. This was a big adventure. You're a 19-year-old from east Belfast in 1914. Given the chance to go to France, you'd jump at it!" For more details, please click Belfast Telegraph.
Photo Credit, More Pics & Related Story: British Battles


10 facts that put into perspective just how small Ireland is
Some might say that it's easy for the Emerald Isle to get too big for its britches when superlative terms like "the best small country in the world" get thrown around the place willy-nilly. But just how small is it? Very small. A mere blip on the Earth's surface, in fact. Here are some facts to illustrate just how tiny it is: urkmenistan, Tajikistan and Kyrgyzstan all have larger populations than Ireland. Butte, Montana is nearly 6 times the size of Dublin. And you could squeeze Louth into Texas 843 times. To read all the facts, please click Journal Ireland.


No Monday blues for €3.9m jackpot-winning syndicate
A group of 14 staff at a law firm had been playing the Lotto for more than 20 years but had "never even matched five numbers" before winning a €3.9m jackpot. The syndicate from Bourke Carrigg and Loftus Solicitors in Ballina, Co Mayo, have won about €279,000 each after taking home a staggering €3,919,939 in last weekend's draw. But it wasn't until they arrived in work yesterday that staff realised that their weekly Lotto-playing routine had finally paid off. For more details, please click Irish Independent.


Irish mammy ice bucket challenge: the sequel
We've had one Irish mother who didn't quite understand how the ice bucket challenge worked. This mammy however, had problems of a different kind. Maura O'Neill gave her mother the job of filming her ice bucket challenge, but the camera seemed too much for mammy to handle. It might be unfair to say that some of the older generations have a difficulty coming to terms with new technology with "The Facebook" and the "Twitter thingy", but we are grateful for the hilarity it brings. Videos like this also go to show that Irish Mammys are the best in the world. To watch , please click Irish Examiner.


Ireland's Ciara Ginty wins boxing silver at the Youth Olympics
Ginty, from Geesala BC in Mayo, lost the lightweight final on a unanimous decision against America's Jajaira Gonzalez. Her silver medal, which she won this morning, adds to what has already been a successful tournament for the Irish team, managed by Stephen Connelly and coached by Billy McClean. Donegal's Michael Gallagher won bronze in the heavyweight division while Cork middleweight Christina Desmond just missed out on a bronze medal in a box-off. For more on this news item, please click Journal ireland.

August 25

Papal tribute for former Taoiseach
As mourners gather for a state funeral in Dublin for the politician and businessman, the pontiff sent a telegram in praise of his efforts to promote reconciliation in Northern Ireland. Hundreds of politicians, business figures and dignitaries are attending requiem mass at the Sacred Heart Church, Donnybrook, along with the extended family, friends and supporters. Among those attending the funeral are Sir John Major, who signed the Downing Street Declaration with Mr Reynolds in 1993 and paved the way for peace talks. For more details, please click Belfast Telegraph.
Photo Credit: RTÉ


Rugged scenery and friendly welcome lure tourists back to Dingle
Half of the people surveyed during a visit to Dingle Peninsula said they would recommend it as a holiday destination. The Fáilte Ireland study also found 28% said they would definitely return, while it emerged the rugged scenery was by far the main source of visitor satisfaction with the peninsula. Almost 90% said scenery was the main attraction, followed at 66% by the friendliness of the locals. This year, the number of visitors to Ireland is reported to be up by 10%, with many areas, including Dingle, enjoying an excellent season. For more details, please click Irish Examiner.


Stunning Irish animation has myths, legend… and Brendan Gleeson
Ben has a little sister called Saoirse – and she's not your average younger sibling. She's the last Seal-child, and she's soon to be called on a journey back to their home by the Sea. Their story is told in this stunning Irish animated film, Song of the Sea, which will get its world premiere at the Toronto International Film Festival next month. Jam-packed with voices of people like Brendan Gleeson, Pat Shortt, Lisa Hannigan, Jon Kenny, and Fionnula Flanagan, it also features music by composer Bruno Coulais and the band Kíla. For more details, please click Journal Ireland.


Carlow's Bryan Burroughs wins Stage Award for Acting Excellence
He was honoured for his debut in Beowulf: The Blockbuster at the Edinburgh Festival Fringe. The actor said of his win: "I'm delighted to receive the prestigious Stage Award for Acting Excellence and to be bringing it home to Ireland. It's been a brilliant Festival for all of the Irish Theatre practitioners and the support from and towards each other has been palpable. A massive thank you to Team Beowulf and to everyone who made my debut at Edinburgh such a wonderful experience." For more details, please click RTÉ.


First Irish language play since 1967 to be shown at Dublin Theatre Festival
Singer and actor Clíona Ní Chiosáin will play the role of Réiltín in the production of the same name. Composed by Simon Noble, with lyrics by Paul Mercier, and produced by Fíbín Theatre Company, Réiltín is the first Irish language production to be part of Dublin Theatre Festival in 17 years. Réiltín's story is told through music, video and performance. To read this news item, please click RTÉ.
Photo Credit & More Details: Dublin Theatre Festival


The Abbey Theatre's offstage costume drama
As head of the costume department of the Abbey Theatre, Niamh Lunny plays a supporting role to the drama onstage. Her desk is hidden to the rear, piled with reading material for the theatre's forthcoming production, George Bernard Shaw's Heartbreak House. Before Lunny starts designing, she reads the script once for pleasure, then again to read the characters, "to find out who they are, what you want to tell the audience and what you don't want to tell them..." For more details, please click Irish Times.
Photo Credit: Eric Luke


Redhead Convention taking place in County Cork
Held over three days, the celebrations include crowning the ginger King and Queen, competitions for the best red eyebrows and most freckles per square inch. Red hair is the rarest of hair colours, and accounts for only 2% of the world's population. The highest percentage of natural redheads in the world live in Scotland, with 13%. Ireland comes in second at 10%. The festival was the brainchild of redhead brother and sister Joleen and Denis Cronin. BBC News went to find out why redheads are so unique. To watch the video, please click BBC.
Video Journalist: Dan Curtis
Photo Credit & Related Details: Redhead Convention


VIDEO: Donegal man takes the Ice Bucket Challenge a step further
Not only did Niall Gillespie complete his challenge on top of a partially-built skyscraper above New York, but he also used a construction bucket holding hundreds of gallons of freezing water. On the video, Niall can be heard nominating his friends, including Mark Sweeney. Another construction worker then throws a bucket of water over the pair. But Niall then quips: "I think we need a bigger bucket." Suddenly a huge construction bucket appears across the skyline of the Big Apple, lining up to unleash the huge deluge on Niall and his buddy.For more details and to watch the video , please click Irish Examiner.


Kerry and Mayo draw in classic encounter
Kerry and 14-man Mayo finished level on 1-16 each in an epic All-Ireland Football Championship semi-final at Croke Park. Eight different players were on target as Kerry moved ahead by 0-09 to 0-05 by half-time, with the westerners losing Lee Keegan to a straight red on 33 minutes. Mayo's passion brought them back, and they went ahead with Cillian O'Connor's 59th-minute penalty goal. But Kerry reeled them in and sub Kieran O'Leary kicked a stoppage-time equaliser to force a replay, scheduled for the Gaelic Grounds next Saturday. For more details and video clip, please click RTÉ.

August 24

Removal service held for former Taoiseach Albert Reynolds
Hundreds attended the formal reception of the Taoiseach's remains at the Sacred Heart Church in Donnybrook - including present and former Taoisigh, Ministers and members of the Dáil. Defence Forces and Garda motorcade and guard of honour escorted his tricolour coffin to the Sacred Heart Church in Donnybrook. The coffin was carried into the church by members of the army - while a guard of honour formed outside. Preparations are ongoing for his state funeral on Monday. For more details, please click Breaking News Ireland,


The funeral of Gerry Anderson, RIP
Mourners at the funeral of broadcaster Gerry Anderson have heard that he was "a man who knew who he was" and "a man who could rename a city". Requiem Mass for the radio presenter was held at St Eugene's Cathedral, in his home of Derry/Londonderry - the place he renamed "stroke city". The Derry native started his 30-year career in the city, working as a radio presenter at Radio Foyle in 1984. He went on to become a household name in Northern Ireland. For more details, please click BBC.


Ireland's involvement in the Battle of Mons
100 years ago today, the Battle of Mons broke out. Fifteen thousand Irishmen formed part of the British Expeditionary Force who arrived at Belgian town in August 1914. A video by Ronan McGreevy recounts how an Irishman fired the British Army's first shot of the war and how Irish Lieutenant Maurice Dease manned a machine gun to hold a railway bridge across the Mons-Condé Canal outside Mons. Today, Mons is marking the battle, which saw around 1,600 British and over 5,000 German soldiers make the ultimate sacrifice. To watch the video, please click Journal Ireland.


Thousands sign up for Trinity's first free online course
Trinity College Dublin's first free online course has already attracted more than 10,000 students, with still one week to go before it begins. The university said that more than half of the applicants are from outside Ireland, with particularly strong demand in countries with high numbers of Irish emigrants such as the UK and the US. The course is titled 'Irish Lives in War and Revolution: Exploring Ireland's History 1912-1923'. For more details, please click Journal Ireland.
Photo Credit: Trinity College


Accolade for historic market
Always a hub of chatter and commotion, St George's Market in Belfast stood unusually still yesterday as news broke that it had lifted the title of Best UK Heritage Project in the National Lottery Awards. Lord mayor Nichola Mallon made a surprise lunch-time visit to the historic attraction to present the award which comes with a £2,000 cash prize. One of Belfast's oldest visitor attractions dating back to the 1890s, the market is home to more than 170 traders, as well as six shop units and a restaurant. The facility was shortlisted from more than 750 entries. For more details, please click The irish News.


Irish mammy really doesn't understand ice bucket challenge
With the Ice Bucket Challenge sweeping the nation to raise awareness and funds for motor neuron disease, Keith Storey from Rathfarnham asked his mammy to take the coveted role of dumper. Mammy Storey however didn't really get how this works and was too quick on the draw for poor Keith and the family pooch. This really is one of the funniest ones to date. Ben wasn't the only one taking the challenge today. To view this video and several others, please click Breaking News Ireland.


'Dublin Bay Prawn: 'the best in the world'
That's according to legendary BBC television presenter and food writer Rick Stein who also said that while both he and his wife Sarah have never had a better prawn, Ireland's bountiful fishing waters are not utilised enough. "It's a problem because historically, both in Ireland and where I'm from in Cornwall, we don't have a culture where people ate a lot of fish, despite having some of the richest fishing waters on earth. I'm making a plea for us all to eat more of our local prawns." For more details, please click Irish Independent.
Photo Credit & Related Detsild: Irish Langoustine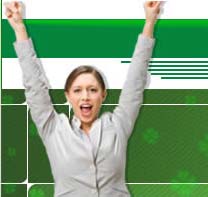 One winner of the €4m lotto jackpot
Living in Mayo or passed through there recently and bought a lotto ticket? Well, you better check your wallet or down the couch, as there was just one winner of last night's lotto jackpot of €4 million. The winning ticket was sold in Ballina in County Mayo on Thursday. There was also one winner of the Lotto Plus 1. Someone who bought a quick pick €4 ticket in Centra on Lower William Street in Limerick will pocket a not too shabby €350,000. The ticket was bought yesterday. To read this news item, please click Journal Ireland.
Photo Credit and to play on line, please click Irish Lottery


Cavan clinch first All-Ireland junior title for 87 years
A goal in either half from hero Tom Hayes proved to be decisive as the Breffni men beat Kerry 2-14 to 0-14. There was little to choose between the sides in a tight first half in Portlaoise with Hayes' first on 20 minutes giving Cavan a four-point advantage at the break, 1-7 to 0-6. A second from the Cootehill man stretched that gap to seven with 21 minutes to play. But even with a slight wind at their backs, Kerry found each of their scores matched by Cavan in that second half. For more details, please click Journal Ireland.
Photo Credit: Cavan Co Board GAA via Twitter

August 23

Irish Times photographer David Sleator, RIP
David Sleator, who died suddenly last Monday, was a big, multitalented man of patient ways. He was, as Irish Times Editor Kevin O'Sullivan said at an impromptu gathering of stunned colleagues in the newsroom that afternoon, "blessed with a tremendous feel for compelling imagery in terms of the pictures he took, and in editing photographs to heighten their news and visual impact". He said that, as Joint Picture Editor at the newspaper, David – whose funeral Mass took place yesterday – was also "from the school of gentle management which came with charm and great, understated efficiency". For more details and samples of Mr Sleator's work, please click Irish Times.
Photo Credit: Provision


Irish start-up lands €15 million from secret millionaire after meeting in a pub
Mayo Digital TV start-up Irish TV will launch its full content schedule next Tuesday, targeting the Irish diaspora with original and syndicated content. However, it could have worked out differently for husband and wife team Pierce and Mairead O'Reilly, who founded the company in 2011, were it not for a meeting in a London pub with London multi-millionaire John Griffin. "We were at rock bottom with a great project", Mairead O'Reilly said. "We sent Pierce over with only a few bob in his pocket and he met (Griffin) in a bar through a mutual friend." For more details, please click Journal Ireland.


Replica to mark repatriation of world's oldest birchbark canoe
The native American Wolastoqiyik (Maliseet) tribe who take their name from the Wolastoq or St John river in New Brunswick, Canada, are planning to build a replica to present to Ireland as a mark of thanks for repatriating the world's oldest surviving birchbark canoe of its type. It has been over five years since President Michael D Higgins, then Labour's Galway West TD, intervened to back an appeal by Chief Paul for the canoe to be sent home. "He recognised its importance as a "spiritual and cultural artefact", Chief Paul, said. For more details, please click Irish Times.


Van Morrison goes back to Orangefield High School
The last time Morrison trod the boards of Orangefield High, he would have been 'Van the Boy'. last night, Van the Manreturned, every inch the conquering hero. After the customary Celtic Swing intro set the mood, the first words out of the singer's mouth were the opening lines of Got To Go Back. "When I was a young boy back in Orangefield," crooned the portly figure in black, "I used to look out my classroom window and dream." A capacity crowd, which included former teachers and students, shelled out £85 a head to see the local legend. For more details, please click Belfast Telegraph.


Beardy Irish men...
It seems facial hair is having its cultural moment in the sun, particularly on Irish shores. Apparently it's de rigeur these days for Irish men to eschew the razor and let their prickly facial fuzz loose. For a while it was only true hipsters rocking full-on beards, leaving regular Irish lads to a spot of designer stubble or even just a lazy fortnight between shaves. Now, though, the full beard has become ubiquitous - so much so that the hipsters are so over it, and are now turning to groomed moustaches instead. But why has the Irish male taken to full fuzz with such force lately?. For more details, please click Irish Independent.


Whale of a time promised for keen watchers
The arrival of large numbers of minke whales along Irish inshore waters seems like a good omen for all-Island whale watch day tomorrow. Taking place on 20 headlands all around the coast, the purpose of the Irish Whale and Dolphin Group whale watch day is to raise awareness of the 24 species of cetaceans — porpoises, dolphins and whales — that have been recorded in Irish waters. The event is part of Heritage Week, coordinated by the Heritage Council. For more details, please click Irish Examiner.


Rory McIlroy fights back at The Barclays PGA Tour play-off event
The Northern Ireland player fought back from a rusty start with a second-round 65 to ease into contention in the first of the four PGA Tour play-off events. The world number one surged to three under to trail Adam Scott and Cameron Tringale by five shots. McIlroy, who opened with a 74 in the aftermath of his US PGA win, hit six birdies to reignite his bid for a fourth straight win. For more details, please click BBC.
Photo Credit & Related Story: RTÉ


Ireland's James McGee qualifies for US Open
Dubliner James McGee defied cramp and missed opportunities to defeat Zhang Ze and qualify for the main draw of the US Open. It is the first time he has come through qualifying at a grand slam and there was no shortage of drama on a packed Court 8 at Flushing Meadows during his 0-6 6-4 6-4 victory. McGee, no doubt benefiting from the close ties between New York and Ireland, was a crowd favourite from the start. The victory guarantees him a pay day worth at least $36,000 - the biggest of his life and a quarter of all the prize money he has earned during his career.For more details, please click RTÉ.
Photo Credit & Related Story: Journal Ireland/Donall Farmer/INPHO


Darts champion to donate gold medal to brother
Kerry darts ace Sean Marshall, who struck gold at the European Transplant and Dialysis Games in Poland this week, is to give his medal to his "amazing" donor brother. Sean, received a bone marrow transplant from his brother Paudie four years ago when he had leukaemia. The chances of him surviving the procedure were very slim. He is now looking forward to presenting Paudie with his gold medal from his first transplant championship when he returns home. For more details, please click Irish Examiner.
Photo Credit: Maxwells

August 22

State funeral planned for former taoiseach Albert Reynolds, RIP
The State funeral of former taoiseach and Fianna Fáil leader Albert Reynolds is to take place on Monday. Politicians in Ireland, Britain and the US have paid tributes to the former taoiseach and Fianna Fáil leader whose passing was announced yesterday. He was 81. His family said last year that he had been suffering from Alzheimer's disease. His remains will lie in repose in the Mansion House on Saturday afternoon to allow members of the public to file past the coffin and pay their respects. For more details, please click Irish Times.
Photo Credit: Site devoted to the man and his career. Please click Albert Reynolds


Wild Atlantic Way named as top attraction in world travel bible
The country's newest tourist attraction, the Wild Atlantic Way, is being called "Ireland's Route 66" by the world-renowned publication. "More and more visitors are now taking on the Wild Atlantic Way, the world's longest road trip, around the Emerald Isle's craggy west coast," reads the article. It was compared to Italy's Amalfi Coast and California's Pacific Highway. So impressed was the magazine with Ireland's latest tourist offering that it said it, "is set to join the prestigious list of the world's best car journeys". For more details, please click Irish Herald.


Clifden, Co Galway: a pony tale going back 2,500 years
The iconic Connemara Pony was hailed by Agriculture Minister Simon Coveney yesterday as a national treasure — a part of Ireland's heritage and a great source of pride. Mr Coveney, who was officially opening the Connemara Pony Show also said the breed was renowned for its hardiness, docility and versatility. The pony has been exported worldwide and is in much demand, with breeder societies in 17 countries. Delegates from these societies returned this week to the traditional home of Ireland's only native pony breed. For more details, please click Irish Examiner.
Photo Credit: Andrew Downes
To read our article please click The Connemara Pony


Once-in-a-lifetime spectacle set for Irish skies tonight
Comet Jacques could be the most patriotic comet to grace Irish skies. The luminous green comet will be visible from Ireland this weekend as it is set to pass within 50 million miles of Earth. The comet, discovered this year by Brazilian astronomers, is a bright, emerald colour because of the cyanide gas it releases in its wake. It should be easy for the naked eye to spot this weekend, but telescopes should be able to spot it for weeks to come. For more details, please click Irish Independent.


Trying to stay connected to rural Ireland
Ask Padraig McKeon where he is from and the reply is immediate: "Sligo," he says without a moment's hesitation, although he hasn't lived in the county in over 30 years, has no immediate family living there and intends spending the rest of his days in Dublin. More than 165,000 Irish people living in Dublin were born elsewhere in Ireland, according to the 2011 census. However, for many of those born outside the city the fact that they live in Dublin has not diminished their connection to where they grew up. For more details, please click Irish Times.


Rose of Tralee takes Ice Bucket Challenge
Following her nomination by RTÉ 2fm's Breakfast Republic, the new Rose of Tralee Maria Walsh has successfully completed the Ice Bucket Challenge. After completing the challenge, Walsh nominated three former Roses of Tralee: Alice O'Sullivan (1959), Sinéad Boyle (1989) and Aoibhinn Ní Shuilleabháin (2005). The Ice Bucket Challenge, which was designed to build awareness and raise funds for Motor Neuron Disease or ALS. has become a world-wide phonomenon. To watch Maria take on the challenge, please click RTÉ.


On the Van Morrison trail
Belfast's biggest musical star whose songs put the city on the map around the world now has a map all of his own. Created to help fans find the places mentioned in his songs, the self-guided trail called Mystic Of The East has been launched just hours before Van returns to his roots by playing concerts at his old school at Orangefield as part of the EastSide Arts Festival. Speaking at The Hollow, which inspired Brown Eyed Girl, the singer said that all the locations in the guide bring back happy memories of his years in the east. For more details, please click Belfast Telegraph.


NI's top 100 firms make £1bn profit for the first time
That's according to information compiled by business information firm Dun & Bradstreet for Ulster Business magazine which reveals that profits rose 60% over the past 12 months. Ranking companies by turnover, poultry processor Moy Park topped the magazine's survey for the third year running. "This year's list shows Northern Ireland's biggest companies have emerged from the downturn with renewed vigour," said David Elliott, editor of Ulster Business. "It is the jump in profit which really stands out." For more details, please click BBC.
Photo Credit: Moy Park


Jason Smyth wins second gold medal
Jason Smyth earned his second gold medal at the IPC European Athletics Championships in Swansea as he clinched the T12 200 metres title. Smyth's winning time of 21.67 seconds left him well ahead of Spanish runner Joan Munar who clocked 22.28. The Northern Irishman won the T12 100m on Tuesday after his reclassification on the eve of the championships saw him forced to move from T13 competition. Smyth achieved sprint doubles at the Beijing and London Paralympics. For more details and video clip, please click BBC.
Photo Credit & Related Story: Journal Ireland/Jason Smyth in Twitter

August 21

Taoiseach Albert Reynolds, RIP
Former Taoiseach Albert Reynolds who is being remembered as a courageous peacemaker, has passed away. Former British prime minister Sir John Major, who signed the 1993 Downing Street Delcaration with Mr Reynolds that paved the way for the Good Friday Agreement and lasting peace, remembered him as the leader who made things happen. "Albert Reynolds was at the heart of the success of the Irish peace process. Without Albert, it may never have started..." For more detail, please click Breaking News Ireland.
Related Story: Irish Times/Albert Reynolds's political career


Broadcaster Gerry Anderson, RIP
Gerry Anderson, one of Northern Ireland's best-known presenters, has died following a long illness. In a career spanning 30 years, he hosted radio and TV programmes for BBC Northern Ireland, BBC Radio Ulster, BBC Radio Foyle and BBC Radio 4. He has been described as a "true legend of the industry" by the director of BBC Northern Ireland, Peter Johnston. He said he was a "man of great wit and mischief" who would be sadly missed by his BBC colleagues and loyal listeners. For more details an photos, please click BBC.
Photo Credit, gallery and related story: Belfast Telegraph


What happened in Knock, 135 years ago on this date
On the night of Thursday, 21 August 1879, a group of local people saw an apparition of the Virgin Mary, St Joseph and St John the Evangelist at the south gable of the church at Knock, Co Mayo. The night of 21 August 1879 was a dark and rainy one – coincidentally, a Thursday. Between around 7pm and 9.30 pm, people from the town reported seeing something incredible against one of the outside walls of the parish church. For more details, please click Journal Ireland.
ED. NOTE: To read our article, please click Our Lady of Knock Shrine - Place of Mystery and Miracles


Meet Miler Magrath - the married Franciscan who fathered nine children
It may be time to rehabilitate Miler Magrath as Ireland's pioneering ecumenist. He managed to be simultaneously a Catholic and a Protestant bishop, a Franciscan friar with vows of poverty, chastity and obedience, a married man with nine children and more. His first episcopal post was Catholic bishop of Down and Connor in 1565. Queen Elizabeth, who greatly admired him, appointed him Protestant bishop of nearby Clogher in 1570. A year later she promoted him to be archbishop of Cashel, where he remained until his death in 1622 at the age of 100. For more details, please click Irish Times.


Doyle's Dublin trilogy is festival's top choice
The casts of The Commitments, The Snapper and The Van are being invited to Dublin to celebrate Roddy Doyle's Barrytown Trilogy being selected for the 2015 One City One Book festival. Man Booker Prize winner Dolyle said he is over the moon that his books, charting the trials and tribulations of the Rabbitte family, will be celebrated as the city's favoured book next year. "Twenty-eight years after I started writing the novels that make up the trilogy, I'm delighted - and proud..." For more details, please click Irish Herald.
Photo Credit: Inside Left/Mark Nixon


Cliffs of Moher voted top heritage site to take tourists
The Cliffs of Moher have been selected as the county's top choice when showing overseas visitors heritage sites in Ireland. According to the fifth National Heritage survey, 33% of people said they would take tourists to see the world famous cliffs in Co Clare. Overall, Newgrange in Co Meath was voted the favourite heritage site for the fifth consecutive year while the Giant's Causeway was awarded the top place to take a date. For more details, please click Breaking News Ireland.


"Colin Farrell can play me in movie"
He prefers spaghetti to lasagne and he admitted having "too many" drinks from the Claret Jug following his triumph at The Open. Four-time Major winning golfer Rory McIlroy shared this and more during an online question and answer session with fans. Yesterday on the PGA Tour Facebook page he gave fans a rare insight into his life, responding with ease to a broad range of queries from people all around the globe. For more details, please click Belfast Telegraph.
Photo Credit & Related Story: Belfast Telegraph


Philly Rose hoping for Mayo win
She is the newly crowned Rose of Tralee representing Kerry, the festival and Irish communities abroad - but all bets are off as she dons her Mayo jersey for Sunday's semi final at Croke Park. The 2014 International Rose of Tralee Maria Walsh says she's in the process of extending her trip so she can wipe the smirk off host and Kerryman Daithi O Se's face when his side are beaten by Mayo. Studio manager with Philadelphia clothing company Anthropologie Group, she had planned to be back at work on Monday. For more details and video clips, please click Irish Independent.


Antrim man Michael McKillop takes gold in Swansea
Ireland's Michael McKillop has won gold in the T38 800m at the IPC Athletics European Championships. The reigning double Paralympic champion and world record holder clocked one minute 58.16 seconds. McKillop led from the gun, but Russia's Chermen Kobesov was always in close pursuit. Speaking after the win a delighted McKillop said: "I won't lie, that was tough, but I'm delighted to win the medal." Kobesov clung on to second, while Ukraine's Valentyn Miedviediev took bronze. For more details, please click RTÉ.

August 20

Philadelphia Rose crowned 2014 Rose of Tralee
Philadelphia Rose Maria Walsh was last night crowned as the 2014 Rose of Tralee. A native of Boston, Massachusetts, Ms Walsh moved to the south Mayo village of Shrule in 1994. She studied journalism and visual media in Griffith College Dublin and graduated in 2009. Speaking after host Daithi Ó Sé made the announcement, Ms Walsh said she was "absolutely shocked" by the result. The Philadelphia Rose had however been the overwhelming favourite with the bookies. For more details, please click Irish Times.
Photo Credit & Related Details: Breaking News Ireland


Ten great books by Irish women
In the final part of an Irish Times series on influential books by women writers, the focus on Irish authors and what is considered to be their most influential books, including The Country Girls by Edna O'Brien (pictured), Scarlett Feather by Maeve Binchy, The Gathering by Anne Enright, and the oldest title, The Last September by Elizabeth Bowen. To view photos of the authors and read the complete list of books with accompanying descriptions, please click Irish Times.
Photo Credit: Dara Mac Dónaill


Phil Lynott's Birthday Tribute
The late, great Phil Lynott, bass guitarist and vocalist for Thin Lizzy, would have celebrated his 65th birthday today and RTÉ has gathered together a playlist of some of his finest moments to mark the life and times of a fallen rock hero To watch and listen, please click RTÉ.
ED NOTE: Thin Lizzy are an Irish rock band formed in Dublin in 1969. Two of the founding members, drummer Brian Downey and bass guitarist/vocalist Phil Lynott, met while still in school. For more details, plese click Wikipedia


Irish cinema in the early 1900s - what were they worried about?
The use and abuse of the cinema was an emerging topic in early 1900s Ireland. There were concerns about the safety of the cinemas, and who was visiting them. And in 1909, the Cinematograph Act was introduced in the UK, which meant that worries about fire safety and petty crime could be tackled. It was eventually superseded by another act dominated by "the need for proper censorship so as to ensure, in the case of children in particular, that no improper or disturbing representations shall take place." For more details, please click Journal Ireland.
Photo Credit: Liam O'Leary Archive


Stereotypical? Lonely Planet recommends unusual Irish hangover cure
Lonely Planet has urged its millions of readers to take in a game of hurling as part of the perfect Irish hangover cure. The travel bible, which sees 11 million visitors every month, recommends taking in the game described as "hockey on steroids" to help ease a sore head. The Irish capital is world famous for its nightlife and pubs, prompting the travel site to issue the ultimate guide to Dublin On A Hangover. For more details, please click Irish Examiner.
ED NOTE: Maybe we're being overly sensitive, but we think this guide is a tad bit stereotypical. What do you think?
Photo Credit & Related Story: Lonely Planet/Paolo Trabattoni


Rory putts it beyond any doubt - he is now 'The Man'
The melding of sport and light entertainment is a popular device for TV shows looking to piggy back a "phenom" engaged in historic plunder. A golfer with four majors at 25, two of those bagged in the space of three weeks this summer, the golden bookends in a hat-trick of massive tournament wins, was perfect fodder for busy, young producers of The Tonight Show hosted by Jimmy Fallon wanting to get in on the hottest property in golf. McIlroy did not need an introduction. For more details, please click Irish Independent.
Video Clip: Golf Channel
Photo Credit: Getty Images


Irish snooker players waiting for confirmation on new Guinness record
Two exhausted and aching amateur snooker players have celebrated a new Guinness world record after completing the longest ever match by racking up a total of 191 frames over 83 hours. DCU psychology student Gordon O'Loughlin and truck driver Kieran Ferns, both from Ennis, smashed the previous record by almost eight hours and are now in the frame for a new Guinness World Record; but they have to wait for confirmation from the Guinness officials. For more details, please click Irish Examiner.
Photo Credit: Tony O'Loughlin/Press22


Jason Smyth clinches 100m gold
Jason Smyth regrouped from the upheaval of his category reclassification to win his first event at the IPC European Athletics Championships in Swansea. Visually-impaired Smyth has dominated T13 sprinting at world level since 2006 but was moved into the T12 category on the eve of the Swansea championships. However, Northern Irishman Smyth took a dominant victory in the 100m on Tuesday. The Northern Ireland Commonwealth Games representative will chase 200m gold on Thursday. For more details, please click BBC.
Photo Credit & Related Story: Belfast Newsletter


McMahon makes medley semi-final in Berlin
Sycerika McMahon has progressed to the semi-finals of the 200m individual medley at the European Swimming Championships in Berlin.McMahon, a silver medalist at the Europeans two years ago in Hungary, finished fourth in the final heat. Speaking after today's race she said: "It was a hard enough race for me this morning, it wasn't as fast as I was looking for obviously but I get a second swim tonight, and that's what it's all about." For more details and interview video clip, please click RTÉ.

August 19

Scientists claim breakthrough in fight against hospital superbugs
A research team at Queen's University Belfast (QUB) have developed an innovative antibacterial gel which could provide an alternative to removing infected implants and causing further pain and discomfort. Research team leaderDr Garry Laverty said "Our gels are unique as they target and kill the most resistant forms of hospital superbugs. This is further evidence of Queen's research advancing knowledge and changing lives." For more details, please click Breaking News Ireland.
Photo Credit, Video Clip & Related Story: Belfast Telegraph


Rose host gamely agrees to accept ice bucket challenge
The Rose of Tralee is usually immune to every passing fad, but this year it has decided to make an exception. Host Dáithí Ó Sé had a bucket of iced water poured over his head at the end of a humid night in the Dome where the first 16 Roses made their appearance. The ice bucket challenge is a charity craze which has swept the world and has helped to both highlight and raise funds to combat ALS, a motor neuron disease. For more details, please click Irish Times.
Photo Credit & Video Clips: RTÉ


Historic barge returns to River Lagan
An original 1871 barge has been delivered to the River Lagan in Belfast as part of a new tourism project. Barges, known as "lighters", were an important feature of industrial life on the Lagan, and the historic barge was used for decades in the linen industry. The 150-year-old barge has a rich cultural legacy, but in recent years it fell into disrepair and ended up abandoned in the Republic of Ireland. It was found on waste ground beside the River Shannon, County Roscommon. For more details & video clip, please click BBC.


Tracking the elusive Irish stoat
The Irish stoat is the focus of a new research project just launched by the Animal Ecology and Conservation group at NUI Galway. It will rely on "citizen science" inputs to gather crucial information on the ecology of this elusive mammal. In some parts of the world, stoats are bred for their white winter coat, the ermine. The Irish stoat need not worry about that particular problem, as the absence of sitting snow here ensures it can retain its brown-orange colour on its back all year round. For more details, please click Irish Times.
Photo Credit: Dermot Breen


A quest with Game of Thrones fans through a fantastical land – Co Antrim
Game of Thrones, which has a passionate fanbase, is shot in Northern Ireland. Thus, a whole selection of location tours have sprouted up, one of which is guided by Game of Thrones fanatic Philip McComb. Today he leads a bus filled with twenty- and thirty somethings from around the world. Unlike ordinary coach tours, it starts with a spoiler alert. "I have to assume everyone has seen up to season four," says McComb. For more details, please click Irish Times.
Phot Credit: Mark Marlow/Pacemaker


WATCH: Video brings 1950s Dublin to life
Nelson's Pillar, Carlton Theatre, and little boys gazing in the window of a cake shop – they all feature in what appears to be a newly-released video of Dublin in the 1950s. And all in color. The footage, published by Dutch filmmaker Michael Rogge captures a number of the city's landmarks. Rogge says in the video description that it's 16mm amateur footage from 60 years ago, but as of yet,it's not exactly certain when it was shot, and by whom. For more details and to watch the video, please click Journal Ireland.


Irish sprinters power into European 100 metre finals
Heather Jameson and Jason Smyth sealed their place in respective 100 metre finals at the IPC European Championships in Swansea. Smyth, now competing in the T12 classification, finished first pulling up in a time of 11.40 seconds. Earlier, Jameson took her place in the T37 100m final scheduled for this afternoon after finishing fifth in the stronger of the two semi-finals. Later this evening, John McCarthy will line up for the T51 400m final. For more details, please click Journal Ireland.
Photo Credit & Related Story: Yahoo/Euro/Jeff Crow


Stephen Roche back in the saddle for Leinster Loop
Tour de France winner Stephen Roche led nearly 1,800 cyclists on the Leinster Loop charity cycle at the weekend. And there was a 33pc increase in the number of people taking part from last year. Cyclists had a choice of four routes around Kildare, Laois and Carlow, with varying degrees of difficulty. Roche flew back from France, where he's currently living. For more on this news item, please click Irish Independent.


The suit that put Rory deep in the fashion bunker?
Suits you? The jury is out on the attire he wore when Rory went to Old Trafford to show off his Claret Jugg. The Northern Ireland golfer set Twitter alight for all the wrong reasons at the weekend - his fans took their eyes off the ball and focused on his three-piece. And some of them said Rory had landed himself deep in the fashion bunker. However, Belfast gentleman's tailor Chris Suitor said the suit was well made from very fine fabric. "It wouldn't be what I would have worn, but maybe Rory is going to become a style icon," he said. For more details, please click BBC.

August 18

Ireland's towns continue to get cleaner but...
...the main cities are still littered according to the latest survey by business group Irish Business Against Litter. Areas of Dublin, Cork and Limerick occupy the six lowest positions in the table of 40 areas surveyed. 75% of towns and cities were found to be as clean as, or cleaner than European norms. Kilkenny and Cavan were once again Ireland's cleanest towns, followed by Killarney, Tramore and Longford. They were among 18 towns deemed to be cleaner than the European average. For more on this news item, please click RTÉ.
Photo Credit: Ireland.net/Dr Jane Lyons/Kilkenny


A Rosy evening - or an icy one - beckons for Daithí in Tralee
The lead-up to the first part of nominations in the Rose of Tralee Festival tonight is heating up - or in the case of host Daithí Ó Sé, it could be a serious cooling off. The star has been nominated to carry out an Ice Bucket Challenge in aid of charity for the show, and he is mulling over how realistic it could be to execute the plan safely. His Facebook page states that his "Mother-n-law has nominated me for an ice bucket challenge.. lovely!" For more on this news item, please click Irish Times.
Photo Credit: Brian Lawless/PA Wire


Dubliner wins Emmy for lighting design at Sochi Olympics ceremonies
Peter Canning, pictured, owner of High Resolution Lighting Limited, won the Creative Arts Emmy award last night in the Nokia Theatre in Downtown Los Angeles. Mr Canning was associate lighting designer for the opening and closing ceremonies of the Winter Olympics 2014 Sochi in Russia. He has also designed the lighting for 'Skyfest' for Dublin's St. Patrick's Festival, and for 'Heartbeat of Home', the new theatre show from the creators of 'Riverdance'. For more details, pease click RTÉ.
Photo Credit & Related Story: High Res


Mela world cultures festival - the real face of Belfast
Belfast Mela is a celebration of not just the Indian community but all of Northern Ireland's minority ethnic communities. The event – now in its eighth year – will take place at Botanic Gardens on Sunday, August 24 bringing together a host of performers from across the world with an ethnic food experience and global souk (bazaar). Last year it was attended by 20,000 people. For more details & video clips, please click Belfast Telegraph.


Scorpion: How an Irish genius saved the world
A drama series based on the life of an Irishman with one of the highest IQs ever recorded is set to make its debut. Created by the CBS network, it is the story of Walter O'Brien, pictured, a computing genius who, after hacking into Nasa computers at the age of 13, was welcomed to the US on the same type of "extraordinary ability" visa that was granted to Albert Einstein. O'Brien, who is now 39, heads Scorpion Computer Services, which specialises in international security. For more details, please click Irish Times.
Photo Credit: Lisette M Azar/CBS


Burger vans banned from Community Games
One of the great Irish traditions kicked off over the weekend, with the annual Community Games taking place at Athlone Institute of Technology. While the thousands of spectators and 2,800 competitors experienced the same pride and joy that has made the event special for 50-odd years, there was one notable absence – junk food. The decision by the HSE* to get rid of the summertime ritual of the burger van is all part of a new initiative called Healthy Ireland, which encourages physical activity and healthy eating, especially among children. For more details, please click Journal Ireland.
* Health Service Executive
Photo Credit & Related Story: Daily Mail/For illustration purposes only


Hurling: Tipp crush Cork to secure final berth
Eamon O'Shea's Tipperary demolished Munster champions Cork by ten points in the All-Ireland SHC semi-final at Croke Park. Séamus Callanan scored 2-04 and John 'Bubbles' O'Dwyer added six points from play for the rampant Premier County. Cork were simply outclassed. In front of 68,728 spectators at GAA HQ, Tipp were just two points clear at half-time, 1-07 to 0-08, but they ran riot in the second half to book a final showdown with Kilkenny on September 7. For more details, please click RTÉ.


Ireland successfully defends equsstrian eventing title
Ireland successfully defended its Junior Eventing European Championship title at Bishop Burton in England today with a gold medal secured by the final clear show jumping round of Galway's Cathal Daniels on Rioghan Rua. His fellow medal winners were Susie Berry with Carsonstown Athena (ISH), Nessa Briody with Tomboy and Lucy Latta with Cleo Ferro. Daniels also took the individual silver medal. He aid: "It was all very tight at the top coming into today and all team members knew that we had to jump clear in order to take gold." To read this news item, please click RTÉ.


First gold medals for Irish transplant athletes
Ireland took three gold medals, one silver, and five bronze at the opening day of the European Transplant and Dialysis Games in Poland. Veteran Charlie Ryan from Cobh came first in the 60-69 age category in the Petanque event. A liver transplant recipient, Charlie said he was delighted to receive a gold medal in Krakow. "It was outstanding. I beat the French at their own game. Up the Rebels!" he said. For more details, please click Irish Examiner.
Photo Credit & Related Story: Donate Life

August 17

Michael Collins commemoration taking place today
The 92nd annual commemoration of Michael Collins and Arthur Griffith will be held today – the first of a series of commemorations. The event will take place at the burial places of both men in Glasnevin Cemetery at 12 noon, Irish Time. For the first time in recent decades the Irish Defence Forces will be represented and, as part of their participation, the Sliabh na mBan armoured car pictured will be in attendance. It formed part of Michael Collins' convoy which was ambushed, resulting in his death. For more details, please click Journal Ireland.
Photo Credit & Related Story: Enniscorthy Directory


This year's crop of Roses are in Tralee and ready to compete
After five days of touring some of the country's most famous tourist landmarks, this year's crop of Roses have finally planted themselves in the home of the world renowned competition. More than 200,000 are expected to flock to the Kerry town to enjoy the best of the 2014 Rose of Tralee International Festival before this year's winner is crowned next Tuesday evening. Last night, the Roses attended the Kerrygold Rose Ball in the Festival Dome — the first official event of this year's festival. For more details, please click Irish Examiner.
ED. Note: RTÉ will be streaming the competition world wide. For more details, please click Rose of Tralee
Photo credit: Domnick Walsh/Eye Focus


NI's Field Marshal Montgomery Pipe Band wins tenth world title
The most successful pipe band of all time has won a tenth world title at the World Pipe Band Championships in Scotland. The Field Marshal Montgomery Pipe Band has now defended its title in the top division for the fourth year in a row. Based in Lisburn, County Antrim, the band was founded almost 70 years ago. Another band from Northern Ireland, Bleary and District from County Down, also performed well, coming second in grade two of the competition. For more details, please click BBC.
Photo Credit: Reuters


Maureen O'Hara tipped for Oscars lifetime award
The Irish screen legend, who turns 94 tomorrow (today), has never received an Academy Award despite starring in 64 movies, including taking the leading roles in timeless classics such as The Hunchback of Notre Dame, How Green Was My Valley, Miracle on 34th Street, and her most famous film, The Quiet Man. However, the flame-haired Dubliner, one of the last survivors of Hollywood's golden era, is understood to be the likely recipient of next year's honorary Oscar. And, according to a close friend, despite her advanced years, Ms O'Hara remains "in good health", with a "mind that's as sharp as ever." For more details, please click Irish Examiner.
Photo Credit & Related Story: RTÉ


Curses in Irish - "more musical and malevolent"
That's according to Pól Ó Muirí, Irish-Language Editor of The Irish Times. On a recent train journey, a fellow passenger was effing mad about everything - and letting everyone on the train know it. So Pól put in his headphones and hoped that the music would drown out the effing effer and his effing English. You see , that's the problem with swearing in English – it is so effing boring and so effing one dimensional. So much so that Mr Ó Muirí felt like offering the effer a few phrases in Irish because, truth be told, cursing in Irish is both more musical and more malevolent than swearing in English. For more details, please click Irish Times.
Photo Credit: Focus Forward/For illustration only


Here's how graves were protected from bodysnatchers in 1800s Cork…
The idea of bodysnatching might seem like the stuff of fictional horror, but it was a worry back in early 1800s Ireland. Corpses were robbed and sold to medical experts to satisfy their need to perform autopsies to learn more about human anatomy, and to educate their students. Was this legal? It wasn't – but it didn't carry the penalty of execution, only a fine and imprisonment, so people risked it. For more details, please click Journal Ireland.
Photo Credit: Michael O'Leary via Cork City Libraries/Cork Past and Present


Men's 400m relay team reach Euro final
Ireland men's 4x400m relay team put in a magnificent performance to qualify for Sunday's final and break the Irish record at the European Track and Field Championships in Zurich. Brian Gregan got the team off to the perfect start, Brian Murphy took over and moved the team up to third place, Richard Morrissey took over on leg three and ran a superb tactical race, and then, Waterford's Thomas Barr led home the quartet to a third-place finish in their semi-final. For more details, please click RTÉ.


Ireland's Joyce claims third successive European gold
David Oliver Joyce claimed his third successive European Union Elite Championships gold medal in Sofia, Bulgaria, beating Georgia's Otar Eranosyan in their lightweight final. The St Michael's Athy lightweight, who won featherweight gold at this level in 2008 and 2009, beat Eranosyan on a unanimous decision to finish on top of the lightweight podium and seal an historic hat-trick for Irish boxing. While Joyce claimed Ireland's sole gold medal, Irish captain Darren O'Neill and Michael O'Reilly had to settle for silver. For more details, please click RTÉ.
Photo Credit & Related Story: Breaking News Ireland


Ireland's sensational golfing twins heading for the USA
Lisa and Leona Maguire are heading Stateside after top results in the Leaving Certificate. The 17-year-old girls, from Ballyconnell, Co Cavan, were sought after by all of the top US colleges as a result of hugely impressive results in the amateur game from their early teens. The girls, who attended Loreto College in Cavan, received letters of intent from Ivy League college Duke University earlier this year and, following their Leaving Certificate results on Wednesday, flew out to the US on golf scholarships yesterday. For more details, please click Irish Examiner.
Photo Credit: Andy Lyons/Getty



Tue, Sep 2, 2014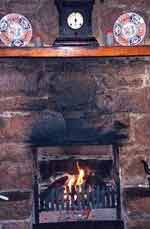 From Bog Land to Turf Fire
Ireland contains more bog land, relatively speaking, than any country in Europe, except Finland. For people in rural areas, turf cut from the bog is still a natural source of heat. Turf cutting begins in spring and then the turf is spread and rickled . Rickled means to pile the turf up in small mounds. By summer, the turf is dry and it's time to bring it home. Everything has to be prepared before the winter comes, or even earlier, because the rain would wet the turf too much. It has to be dry and in the shed before Autumn. Then and only then, can an irish country family look foreward to the cozy warmth of "a turf fire in the cabin."

Resources: The Atlas of the Irish Rural Landscape
Image: Spirited ireland

Click for More Culture Corner.
---
---
Local Time in
---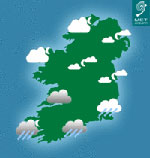 The Weather
Up the minute forecasts provided by Ireland's official source for all weather-related news. Please click Met Eireann.

---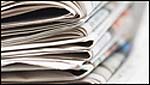 Links to the latest news from Ireland
Here you will find all the stories making headlines throughout the Republic of Ireland and the six counties to the north. This is not intended to be an all-inclusive list. These are the main sources we check every day to bring you those headlines we think you will enjoy reading.

BBC Northern Ireland
Belfast Telegraph
Breaking News Ireland
Irish Emigrant
Irish Examiner
Irish Herald
Irish Independent
Irish News
Irish Times
Irish Post
RTE
The Irish World
The Journal Ireland
Inside Ireland


---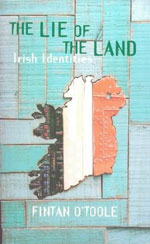 Lie of the Land
by Fintan O'Toole
A regular contributor to the irish Times and The Guardian, O'Toole applies his eagle journalistic eye to the state of ireland at the end of the 20th century. It's a riveting read as O'Toole examines with in-insight, humour and a bit of the blarney, the repercussions of a booming economy which has thrust ireland into the ranks of the richest European countries.
Click here for Lie of the land.

---