Traditions, folklore, history and more. If it's Irish, it's here. Or will be!
"People will not look forward to posterity who never look backward to their ancestors."
-Edmund Burke
---
Quotes

Library: Books, Movies, Music

Prints & Photos

Poetry

---
---
Shops Ireland
---
Bunús na Gaeilge
(Basic Irish)

---
---
Did You Know?
---
Himself/Herself
Write to Us
Readers Write..
Links/Link to Us
---
Advertise with us
---
Awards & Testimonials

Submissions Guide

---

Todays' Irish News



Yes, there are many news items not included here. We deliberately avoid: politics, death, disaster and other mayhem.

Saturday, May 14, 2016
We're sorry, due to illness we will not be posting the news until we can.
We opologize and thanks you for your patience.

---
Antrim teen to play role in Queen's 90th birthday ceremony
A Co Antrim teenager will help make history this week as she plays a very special role in the Queen's 90th birthday ceremony. - Wen Her Majesty lights the first beacon at Windsor Great Park on Thursday, 17-year-old cadet Emma-Lee Wray from Carnlough will be by her side. The lower 6th student will be representing Northern Ireland's cadets alongside those selected from England, Scotland and Wales. For more details, please click
Belfast Telegraph
.
Can creative writing be taught? Irish authors give their answers
As the growing number of creative writing programmes in Ireland and internationally in recent years shows, there is huge demand for mentoring in the craft. Creative writing has become an industry in Ireland over the past decade. "It isn't for every writer," says the novelist Joseph O'Connor (pictured). "I didn't do an MA in creative writing myself. But nobody would say to a talented young violinist, painter or dancer 'Do you know what you should do? Take no lessons.'" For more details, please click
Irish Times
.
Photo Credit: Alan Place/Fusion Shooters
10 Best Wild Atlantic Way beaches
The Wild Atlantic Way was launched two years ago. In the time since, the 2,500km touring route has arguably become one of the most successful tourist propositions ever developed in this country - winning millions of euro worth of overseas exposure, and contributing in no small part to record overseas visitor numbers in Ireland last year. And though the signposts are new, the seaboard is anything but. For more details & photos, please click
Irish Independent
.
Mansion built in 1620 on offer for first time
A historic Co Down mansion has just been put up for sale for the first time since it was built nearly 400 years ago. The property in the centre of Donaghadee known as The Manor House has been in the same family since it was built in 1620 but is now ready for a new chapter in its history. The owner of the property - the eighth generation of the original family who built this grand home - is Nicholas Day who lives in Kenya where he runs a cattle ranch. For more details, please click
Belfast Telegraph
.
Poldark producer feared Turner wasn't a turn-on
Aidan Turner's topless scything scene in Poldark has now gone down in TV history, but it turns out that a producer on the show was worried that the star didn't have the looks to bring in the viewers. Composer Anne Dudley has now revealed that she had to convince Poldark executive producer Damian Timmer that Turner really was the right man for the job. For more details, please click
RTÉ
.
Thursday is the new Saturday for tying the knot in NI
Main wedding venues in NI are reporting a big surge in demand for Thursday evening receptions as couples break with the traditional nuptials day in order to cut costs, as the average price of getting hitched at the weekend is now a whopping £24,000. Their claims are supported by new research which shows the number of couples choosing midweek weddings has risen by around a third over the past seven years. For more details, please click
Belfast Telegraph
.
'I sold my business for €115 million...
... but I could never see myself sitting on a beach'. Many people who sell their company for a nine-figure sum might be tempted to retire to life in the Bahamas for the rest of their days. But not Colm Lyon. After selling Realex Payments, the online payments business he set up in 2000, for €115 million, he couldn't wait to get back in the game. For more details, please click
Journal Ireland
.
Photo Credit: Web Summit
Company is selling bottled Irish rainwater for €12 a pop
The first thing people might think about such a venture is that it's a bit of a stunt – but the man behind the site said that it is indeed legit. A spokesperson for the Belfast-based Irish Water Company said " We are genuinely serious about selling the water, we think it makes a great keepsake for anyone who has been to Ireland on a holiday...what better thing to take (as) a souvenir than the rain! For more details, please click
Journal Ireland
.
Ireland's breakfast habits
Toast is the favourite breakfast choice for Irish adults, followed by porridge and cereal, according to a new study by Bord Bia.The study found that over 30% of Irish adults ate toast for breakfast on the weekdays, going up to over 40% on the weekend. A quarter of Irish adults ate porridge for breakfast on weekdays, followed by cereal (19%), eggs (18%), fruit (17%) and then yoghurt (10%). For more details, please click
Journal Ireland
.
Photo Credit: I Heart Steeped Tea.
---
Past Two Weeks
April 18

Irish WWII hero Captain John Leslie, RIP
Captain Sir John Leslie Bt, a member of the family that owns the Castle Leslie estate in Co Monaghan, has died at the age of 99. He was one of Ireland's last surviving World War II veterans, and last November was awarded France's highest award for his role in the country's liberation. He toasted the Legion d'Honneur with a glass of champagne in the French embassy in Dublin and dedicated it to "all soldiers from the island of Ireland..." For more details, please click RTÉ.


Stunning image of surfer in Co Sligo up for major award
The photograph of Tom Butler deep in the tube at Mullaghmore in Co Sligo is in the running for a major surf award. Taken by South African Ian Mitchinson last October, it is among the final five photographs vying for the $14,000 top prize in the Best Barrel Category at the 2016 XXL Big Wave Awards. Mr Mitchinson and Mr Butler are part of a tight-knit crew of surfers and photographers chasing huge swells off the Irish coast. For more details & video clip, please click Irish Times.


Irish sailors honoured in new mural marking the Battle of Jutland
The artwork highlights the contribution and sacrifice of sailors from across Ireland who died in the Battle of Jutland 100 years ago. The seven-panel artwork was created by a Shared History workshop to recognise the valour of Irish sailors who served with the Royal Navy in what was a significant maritime duel. The Royal Navy's senior officer in NI, Commander John Gray (pictured). attended Friday's unveiling. For more details, please click Belfast Telegraph.


New 'passport' to put pilgrim paths of Ireland on a par with the Camino
A series of ancient Irish pilgrim paths has the potential to become the 'pedestrian' version of the Wild Atlantic Way if it gets the backing of a proper tourism marketing campaign, organisers have said. A new 'passport', like those given to pilgrims on the Camino de Santiago, has now been issued by the Heritage Council - in the hope that it will revitalise routes not widely used since medieval times. For more details, please click Irish Independent.


Top Gear's Matt LeBlanc praises "beautiful" Kerry
Speaking to RTÉ News, the former Friends star said of his experience filming in Ireland, "It was nice, beautiful roads to drive that car on, the people were lovely, I had a really nice time." When filming had wrapped, he wound down in true Irish fashion, with a pint of the black stuff. "At the end of the day when we were all done and back at the hotel I had my first pint of Guinness... It was delicious, delicious," he added. For more details, please click RTÉ.


School Choir of the Year winners
St Patrick's, Rathfriland, and Dalriada named top Two schools are celebrating after their singing proved to be music to the judges' ears at the BBC Radio Ulster School Choir Of The Year final. Dalriada School, Ballymoney, was named the top senior choir and St Patrick's Primary School, Rathfriland, won the junior choir prize. Sixty-five NI choirs had battled for a place in the final at Belfast's Ulster Hall. For more details and pics, please click BBC.


Hundreds take part in NI's muckiest obstacle course
Adrenaline junkies of all ages, heights and sizes descended upon Foymore Lodge in Portadown at the weekend for the bi-annual McVitie's Jaffa Cakes Mud Madness. At the start of the course it looked like any race with competitors decked out in their trainers raring to go. But that soon changed . For more details, and photo gallery, please click Belfast Telegraph.


Gymnast Ellis O'Reilly makes history with Olympic place
Ellis O'Reilly created history in the early hours of the morning when she became the first Irish female gymnast to qualify for an Olympic Games. The 18-year-old captured a place at the Rio 2016 through her performance at the Aquecce Rio test event, the final qualifying event for the Games.O'Reilly trains out of the Europa Gymnastics club in London and is coached by Sam James. For more details, please click RTÉ.


World Superbikes: Rea completes double to extend lead
Jonathan Rea followed up Saturday's win at Assen with victory in the second race to move 45 points clear at the top of the World Superbike standings. The track dried out after a wet start with Rea and Kawasaki team-mate Tom Sykes coming in earlier than their rivals for a tyre change. It was a decisive move and Rea finished two seconds ahead of the English rider with Michael van der Mark third. For more details, please click BBC.
Photo Credit: Getty Images

April 17

Events held to mark Belfast Blitz
A series of events are being held at the weekend to mark the 75th anniversary of the Belfast Blitz. Up until 1941, Belfast had remained unscathed during World War Two. But on 15 April 1941, 200 Luftwaffe planes bombed the city. About 1,000 people were killed and bombs hit half of the houses in the city, leaving 100,000 people homeless. Organisers said it was important to preserve the memories of those who lived through the Blitz for future generations. For more details & vide clip, please click BBC.


Memorial service marks anniversary of Titanic loss
A special ceremony has been held in Belfast to mark the 104th anniversary of the sinking of the RMS Titanic.The solemn event took place in the Titanic Memorial Garden in the grounds of Belfast City Hall. At 12 noon Aidan McMichael, Chairman of the Belfast Titanic Society, joined the Lord Mayor, Arder Carson, in laying a wreath and holding a minute's silence. For more details & video, please click Belfast Telegraph.


Special centenary auction of 600 historic items
The sale will include items from the 1798 Rebellion, the Fenian Rising, signatories of the 1916 Proclamation, a wide variety of signed books, manuscripts, correspondence, archives, medals and other artefacts. The auction is due to take placeon Saturday 23 April at the Gresham Hotel on O'Connell Street, Dublin, an area that played witness to much of the Easter Rising's events. For more details, please click Journal Ireland.


Breakthrough ruling clears way for first Cork transatlantic flights
The first transatlantic flights from Cork are poised to take off later this year after a breakthrough ruling by the US Department of Transportation (DoT). The DoT issued an order proposing to grant a foreign carrier permit to Norwegian Air International (NAI), the Irish subsidiary of Norwegian Air Shuttle, to fly to the US. The DoT said NAI appears to meet its normal standards for awarding the permit under the terms of the EU-US Open Skies deal, and there appears to be no legal basis to deny NAI's application. For more details, please click Irish Examiner.


Thirteen of Ireland's most haunted places
Irish legends were telling of vampires, banshees and werewolves centuries before Hollywood ever heard of them. It's said that the people of Ossory, an ancient kingdom, could change themselves into wolves and were drawn by Cambrensis in the 12th century, while the original beautiful female vampire (dearg-diulai) rose from her grave to seduce living men and drain them of their blood. She still haunts Strongbow's Tree in Co Derry. For more details, please click Irish Times.


How much public money went into some of Ireland's biggest films?
The yet-to-be-released drama Secret Scripture, headed up by legendary Irish director Jim Sheridan, received the single largest chunk of funding from the Irish Film Board at €900,000. Sums of €750,000 apiece were allocated to the highly rated drama My Name is Emily and the critically acclaimed Room and Brooklyn was also among films with the most backing. For more on this story please click Journal Ireland.


It's Ryanair, but not as most people know it!
Ryanair has entered the corporate jet market with a 60-seat plane and aims to ferry premier league football clubs and others. The Boeing 737-700 will be available to lease at a cost of around €5,000 per hour of flying. Additional costs for airport charges and catering will apply. CEO Michael O'Leary said the airline has received a lot of interest from "big European sports clubs" to book the jet. For more details, please click RTE.


Belfast fighter Brendan Irvine secures Olympic Games spot
Belfast flyweight Brendan Irvine booked his place at the Olympic Games thanks to a box-off victory in Turkey. Irvine was on the backfoot against Bulgarian Daniel Asenov in the first round but he won the second round. There was split decision in the final round and Irvine won the contest on points. For more details, please click BBC.


World Superbikes: Jonathan Rea wins thrilling race
Jonathan Rea extended his lead at the top of the World Superbike series to 31 points by winning a thrilling first race of the weekend at Assen. The Northern Irishman is the second most successful rider of all time at the famous 4.542km Netherlands circuit, now lying just four behind Carl Fogarty's record of 12 World Superbike successes.The second race will take place on Sunday at 12:00 BST. For more details, please click BBC.
Photo Credit: Getty Images

April 16

Plaque marks 75 years since Belfast Blitz
The first in a series of special memorial plaques have been unveiled by the Lord Mayor of Belfast, Arder Carson, at St George's Market to mark the 75th anniversary of the Belfast Blitz. More than 900 people were killed on the night of Tuesday 15 April 1941, when the Luftwaffe bombers launched four raids on the city. It was the biggest loss of life in any night raid outside London. For more details, please click Belfast Telegraph.
Related Story & Photo Gallery: Belfast Telegraph


Ireland ranks 7th in Best countries to raise a family
Denmark is the best country to raise children according to data published by International children's rights organisation Unicef. The Scandinavian country is closely followed by Finland, Norway and Switzerland while Ireland places seventh on a list which measured levels of child inequality between rich and poor families internationally. While Ireland ranked seventh on the list, UK neighbours fell in joint fourteenth place with Germany, Greece and Hungary. For more details, please click Irish Independent.


400 jobs are on the way for Co Meath
Four hundred new jobs are to be created by Shire at a brand new bio technology plant near Dunboyne in Co Meath. The highly skilled, full time positions will be in R&D, operations and technical staff. Shire - who develop medicines to treat rare diseases - already have a small operation at City West in Dublin. The company hope to open the new plant by 2019. To read this news item and many others, please click Breaking News Ireland.


The Ebb and Flow of the Great Blasket Island
Nobody knows the people who once lived on the Great Blasket better than Micheál de Mórdha. Nobody has spent more time with the islanders and their descendants, listened more closely to their stories, studied their history with more diligence or understood their language, habits and culture more fully than him. Now, in this new English translation of a work originally written in Irish, de Mórdha describes the ebb and flow of one of Ireland's most famous offshore communities. For more details, please click Irish Times.


Sing Street has opened the US...
... and the reviews are absolutely glowing. The LA Times gave it two thumbs up: "It's a sweetly funny, charming and poignant depiction of this very specific time in life — at once universal and specific — when anything seems possible. And with killer pop tunes to boot." Rolling Stone gave it four out of five stars and of all the big hitters, perhaps Time's review lavishes the praise on thickest. For more details & pics, please click Journal Ireland.


Star Wars: New behind-the-scenes footage released
Tourism Ireland is continuing the launch of its Star Wars marketing campaign with a second behind-the-scenes film. The short piece, features Force Awakens director JJ Abrams and other cast and crew members discussing the Skellig Michael location used in the film. The UNESCO World Heritage site off the Kerry coast was the scene for a pivotal moment in the latest film. For more details and footage clip, please click Belfast Telegraph.


Big turn out for 'Neanderthal' auditions in Dublin
Over a thousand people turned up for open auditions following a call out by TV scouts for extras who "fit the Neanderthal, Viking, African or Mediterranean" look. "There's been a massive interest in it, which is absolutely fantastic. We've got lots of brilliant looks coming in today and we know these guys will look absolutely great", said Derek Quinn from MovieExtras.ie. For more onthis story please click RTE.


Derry mother captures ghostly image in the woods
Gerri Mora captured he image of the eerie ghost soldier while on a walk along a disused railway line, which runs adjacent to the River Foyle, near the Derry/Donegal border. Gerri took photos of her son and daughter running through a wooded area. When she got home and went through the snaps, she noticed a very spooky figure ooking at her. For more details, please click Breaking News Ireland.


Dodgeball World Cup: NI teams compete for first time
Dodgeballers from Ulster are hoping to prove a match for all-comers as they gear up for the first-ever Dodgeball World Cup on Saturday and Sunday. Both Northern Ireland's men and women's squad have qualified for the main tournament in Manchester. The women's side required a nail-biting 7-6 play-off victory against Malaysia on Friday to book their spot. "Malaysia gave us a run for our money," said team captain Ciara Coleman. For more details and, please click BBC.

April 15

Belfast Baking Company 'launch' mammoth Titanic cake
A mammoth cake in the style of the World famous Titanic has been baked in Belfast to mark the anniversary of the sinking of the liner. The impressive cake baked at the Belfast Baking Company is located at the Titanic Quarter, close to Harland and Wolff site where the Titanic was built. Four bakers started work on the cake on Monday 11 April and have worked round the clock to get the cake complete in four days. For more details and video clip, please click Belfast Telegraph.


Bombardier's Delta deal could be huge boost for NI
Bombardier is putting the finishing touches on a huge deal with Delta Airlines for its new C Series plane — the wings of which are made in Belfast. It is understood that the aviation giant has agreed a multi-billion dollar contract to supply up to 125 aircraft with the American firm — and confirmation is expected today. Sources in Canada and the US say the deal involves a firm order for 75 planes. For more details, please click Belfast Telegraph.


In defence of Irish food
A couple of weeks ago, while sitting on the set of a TV studio in New York, food writer Skehan found myself chatting with a well-known chef. The topic of Irish food inevitably came around. "I've heard it's not great, right?" she said. With a mix of Irish pride and incredulity that news of Ireland's culinary brilliance had not reached her yet, he felt duty bound to persuade her otherwise. For more details, please click Irish Times.


Ireland's brides & grooms getting married older
The average age of brides and grooms in Ireland continues to increase, according to the latest official data. Central Statistics Office figures show grooms were, on average, 35.3 years old in 2015. Brides were 33.2 years old, up slightly from 33 in 2014. "In the past 50 years, the average age of grooms has decreased from 29.4 years in 1965 to a low of 26.2 years in 1977 and has increased to a high of 35.3 years in 2015," the CSO said. For more details, please click RTÉ.


Panti Bliss makes TIME's Top Thirty
All hail the Queen! Panti Bliss aka Rory O'Neill has made it to number 29 in the TIME 100 most influential people poll beating the likes of Rihanna, JJ Abrams, Amy Schumer and, sweetest of all, Vladimir Putin. Every year TIME magazine asks readers to vote for whom they think is the world's most influential people. Panti was included on the initial list of 127 worldwide public figures selected by the magazine. Fot more details, please click RTÉ.


On offer: Riverdance duo's stunning €9.5m Howth home
The co-founders of Riverdance have placed their idyllic north Dublin home on the market for €9.5m. Moya Doherty and John McColgan are believed to have made in excess of €89m from the global domination of Riverdance and are keen to sell their family home in Howth now that their children have flown the nest. The five-bedroom abode measures 9000sqft and offers refreshing ocean views. For more details, please and vide clip, please click Irish Independent.


The amazing young Irish people who will inspire you
Need some inspiration to gear you up for the weekend? There's nothing more inspiring than seeing one of Ireland's own doing well, is there? An Irish person doing something innovative or impressive on the world stage, making the rest of us proud. Well, actually maybe there is – if that person also happens to be doing it all at a relatively young age… Like these gems. For more details, accompanying pics and video clips, please click Journal Ireland.


Four-year-old an Irish dancing sensation
Four-year-old Oscar Donnelly, from Coatbridge in the UK, has got some amazing moves. The little lad was filmed by his mum Annie Walters dancing to the Kilkenny Races set, a complex set dance that children three times his age would struggle with. The video has already been viewed over 200,000 times after Annie sent it to Fusion Fighters Facebook page. Oscar is a multi-award winning Irish dancer with a national under-6 title to his name in Scotland. To watch the video please click Breaking Nws Ireland.
Photo Credit & Related Story: Ireland Calling


Belfast Film festival rolls out a reel feast of movies
The 16th Belfast Film Festival rolled out the red carpet last night with its biggest programme ever - 133 films from 30 countries in 10 days. The line-up for the movie marathon includes new international cinema and documentaries, critically acclaimed television, features and shorts from local film-makers, and plenty of post-screening discussions across the city. For more details, please click Belfast Telegraph.

April 14

Ex-toymaker wins The Moth's €10,000 poetry prize
The fifth annual €10,000 Ballymaloe International Poetry Prize, in association with The Moth, one of the most lucrative in the world for a single poem, was won last night by Abigail Parry at the Irish Writers Centre in Dublin for her poem, Arterial The judge, US poet Billy Collins, said "An actual human heart throbbing along the M4 would seem an ill-advised start to a poem..." Arterial stopped me in my tracks." For more details, please click Irish Times.


Brave women of 1916 finally recognised
The role of women in the Easter Rising was "airbrushed" out of 50th anniversary commemorations in 1966. However, a new exhibition in Dublin Castle now celebrates the women of 1916. 'Mná 1916 - Women 1916' contains never-before-seen documents and photos from families of women who were involved in all aspects of the Rising. The women, who hailed from every county in Ireland, ranged from aristocrats to shop assistants. For more dteails, please click Irish Independent.
Photo Credit: Frank McGrath


Roger Casement boat to go on exhibition in Kerry
The wooden collapsible boat that brought patriot Roger Casement ashore to Banna Strand will go on public display in Kerry for the first time in over 90 years. The flat-bottomed boat, which measures 12' x 4' and is about two feet high, is on loan to Kerry Museum and will form part of its Casement Exhibition, which will open next Thursday. Curator of the exhibition Helen O'Carroll said it was a major coup to get the boat. For more details, please click Irish Independent.
Photo Credit & Related Story: Irish Examiner


Look like a Neanderthal? TV scouts are looking for you
If your knuckle dragging, high forehead and general inability to communicate apart from a grunt have been holding you back from a career in front of the camera then your luck is finally in. Television scouts hoping to make what's billed as "Ireland's next Game of Thrones or Vikings" are holding auditions in Dublin and if you happen to resemble a Neanderthal then go straight to the top of the queue. For more details, please click RTÉ.


Life as a young musician in Ireland
When you're teenager, a career in the music industry can seem like a dream job. But the reality of making ends meet while making music can be vastly different to what you dreamed about while jamming in your garage. Journal Ireland spoke to musicians from across the Irish music spectrum who are playing at Dublin's Music Town 2016 Festival (running from 6 – 17 April) about what it's like being a musician in Ireland today. For more details, please click Journal Ireland.


Five reasons why the Irish love Coppers
Coppers is an Irish institution and whether Irish people are ready to admit it or not, they really do love the place. Say what you will about the landmark Harcourt Street venue, it's stood the test of time and remains Dublin's most popular nightclub. As Coppers celebrates their 20th birthday party this week, here are the top five reasons why they're the best, including meeting someone who swears they never go to Coppers or 90s nostalgia - no one does it like Coppers. For more details, please click Breaking News Ireland.


Pupils help replenish trout population in Ballinderry River
The P7 pupils at St Mary's Primary School in Dunnamore hand-reared a small shoal of young trout from eggs in their classroom and have now released them into the Ballinderry River. Not only will their efforts help to bring back the rare dollaghan trout - which is only found in Northern Ireland - but they are also helping to restore another rare species - freshwater pearl mussels. For more details, please click Belfast Telegraph.


Golfer Shane Lowry ties the knot in New York
Offaly golfer Shane Lowry capped an incredible few days by marrying fiancé Wendy Honner in what's been described as 'a small and intimate' ceremony in New York. The Irish golfer scored an incredible hole-in-one on the 16th hole last Sunday at the Masters in Augusta, and a few days before that his fiancé Wendy caddied for him in the pre-Masters Par-3 tournament. For more details, please click RTÉ.


Belfast flyweight Irvine one win away from Rio berth
The Belfast flyweight defeated France's Elie Konki on Wednesday and victory in the semis ensures his place in Rio. Katie Taylor and David Oliver Joyce are also through to the semi-finals. 2012 Olympic champion Taylor beat Denmark's Yvonne Baek Rasmussen while Joyce overcame Vazgen Safaryants of Belarus at lightweight. Olympic medallists Paddy Barnes and Michael Conlan have already qualified for the Rio games. For more details, please click BBC.

April 13

The palace replies to Dublin pupil's Easter Rising letter
Inspired by the Easter Rising commemorations, sixth class pupil Reese Kilbride wrote to Queen Elizabeth II requesting that she turn over Northern Ireland to the Republic. Reese, who is in St Helen's senior national school in Portmarnock, Co Dublin, was advised by his mother Fiona Dowling to "just be polite" in his letter and not to expect a response. For more details, please click Irish Times.


Watch extended 1916 commemoration coverage online
Extended aerial coverage of the recent State Commemoration ceremonies which marked the 1916 Rising is available to watch on RTÉ online. The Easter Rising was commemorated with a State ceremony at the GPO and a parade through Dublin city centre by over 3,500 members of the Defence Forces and State emergency services on Sunday 27 March. It was the biggest broadcast deployment for a State event since the visits of Britain's Queen Elizabeth and US President Barack Obama in 2011. For more details, please click RTÉ.


The top seven reasons tourists say they visit Ireland
Fáílte Ireland has published its annual Visitor Attitudes Survey, and the results bring a further boost for tourism. The survey illustrates the most important drivers for Irish visits, the reasons why overseas holidaymakers choose Ireland in the first place. Friendly people topped the list followed by beautiful scenery, safe and secure destination, plenty to see and do, good range of natural attractions, interesting history and culture and natural unspoilt environment. For more details, please click Irish Independent.


Price slashed on Fairytale castle
Craigdun, a fairytale castle close to Cullybackey in Co Antrim, has been on the market for a year and has had its price cut from £795,000 to offers over £495,000. Although there has been a lot of interest in the property, the current owner wants to ensure its sale this year, which is why the price has been reduced. A previous owner claims to have walked through the house, counting the rooms, and given up at 36. For more details and pics, please click Belfast Telegraph.


Is this the most inexpensive home on sale in Ireland?
Apparently so. Property prices in west Clare appear to have returned to 1970s levels — with a three-bedroom house on the market for €10,000. The house is reported to be in good condition and has a sizeable garden. Local Elaine Tubridy said: "I'm shocked at the price. €10,000 is nothing to pay for a house. No matter what state the house might be in, it's an incredible bargain." For more details, please click Irish Examiner.


Bono says send Amy Schumer to fight ISIS
Bono has come up with a novel way of countering the threat from ISIS. Tackle them head on using the greatest weapon of all - comedy - in the form of Hollywood's top comedic talent such as Amy Schumer. On Tuesday, the U2 frontman addressed a US Senate panel in Washington to discuss the causes and consequences of violent extremism, where he had the unusual suggestion about how to fight back against Islamic extremism. For more details, please click RTÉ.


Belfast director who put Kevin Spacey on the road to stardom
Kevin Spacey may play the most powerful man in the world as corrupt President Frank Underwood in House of Cards - but it was a Belfast-born director that gave him his first vote of confidence in the US when the acclaimed actor couldn't even afford to pay his heating bill. Sam McCready recalled how he took a chance on an unknown Spacey for a play he directed in New York in the early 1980s. For more details, please click Belfast Telegraph.
Photo Credit & Relared Story: Eastside Arts


As many as 20 basking sharks spotted off coast of Clare
Wildlife conversationalist Andrew Power tweeted out photos of the sharks swimming close to the shore near Kilkee. The Irish Whale and Dolphin Group also reported that another group was spotted feeding off Slea Head, Co Kerry at around the same time. The group said "with inshore sightings now reported from Cork, Kerry and Clare in the past two weeks, it seems that basking sharks are now widespread along the Irish southwest". For more details, please click Journal Ireland.
Photo Credit: Kilkee


Darren Clarke thanks stranger who paid his toll booth fee
Darren Clarke may be a household name and a face recognised around the world - but the rules of the toll booth still apply to the Dungannon man. Clarke who will captain the European Ryder Cup team later this year did not have any Euro change as he approached the northbound M1 toll station from Dublin. So a good Samaritan stepped up and paid the €1.90 for the golfing star. Clarke is in Northern Ireland as part of a transatlantic tour to showcase the Ryder Cup. For more details & pics, please click Belfast Telegraph.
Photo Credit: Matt Mackey - Presseye

April 12

Mary Costello only Irish writer on €100,000 award shortlist
Ten novels have been shortlisted for the 2016 International Dublin Literary Award. They include Academy Street by Irish author Mary Costello, as well as four novels in translation from Brazil, France, Germany, and Spain, and novels from India, Jamaica, and the US. Running since 1995 and formerly known as the Impac award, the prestigious prize is now sponsored by Dublin City Council and managed by Dublin City Libraries. For more details, please click Irish Examiner.


Baileys Prize shortlist toasts Enright and McInerney
Irish authors Anne Enright and Lisa McInerney are among the six writers on the shortlist for this year's Baileys Women's Prize for Fiction which comes with a prize fund of €38,700 for the winner. Enright has been shortlisted for The Green Road with McInerney nominated for The Glorious Heresies. "After a long and often passionate debate we are proud to present our 2016 shortlist," said Chair of Judges Margaret Mountford. For more detils & pics, please click RTÉ.


Colin Farrell narrating film of Fitzmaurice bestseller
Colin Farrell is narrating the upcoming documentary It's Not Yet Dark which tells the story of Irish writer-director Simon Fitzmaurice's life with motor neuron disease and is based on his acclaimed memoir of the same name. Fitzmaurice's debut feature, My Name is Emily, has just been released in Irish cinemas and was nominated for eight Irish Film and Television Awards at the weekend. For more details & pics, please click RTÉ.
Photo Caption: Simon Fitzmaurice at work


Sunny SouthEastEnders as Irish stars join soap spin-off
The new EastEnders spin-off Redwater has begun filming in Ireland with Downton Abbey's Maria Doyle Kennedy, Lost's Fionnula Flanagan and The Commitments' Angeline Ball among the cast. They join Albert Square icons Jessie Wallace (Kat) and Shane Richie (Alfie) in the six-part BBC One series which tells the story of what happens when the couple go in search of Kat's long-lost son. For more details, please click RTÉ.


'We crammed into a Dublin basement for a poetry 'slam'
In a lowly lit room in the bowels of Film Base in Dublin's Temple Bar, people gathered to watch 12 performers spill their words out onto a stage for no more than three minutes at a time. But, as MC Aidan Murphy stressed, it wasn't about the competition – more the showcasing of the spoken word talent currently on offer in Ireland (both north and south of the border). Still though, there was an expenses-paid trip to Scotland to perform for the winner with €300 spending money. For more details, please click Journal Ireland.
Photo Credit: Punk Groves


On offer: Island life within five minutes of Skibereen
When artist Melanie Hann and her partner first saw Heir Island 14 years or so ago, they fell in love with the place. It was a glorious day and they had taken the five-minute ferry journey across from the mainland to picnic on the sandy beach. "We were visiting here on holidays and just fell in love with it. It's difficult not to when the sun is shining," she says. For more details and photos, please click Irish Independent.
Photo Credit: Tony Gavin


Dancers act out Galway and Mayo's GAA rivalry
The dancers, from The Gavin Dance Academy in Peterswell, Galway, entertained the guests at the wedding of Mayo man Trevor Blake and his Galway bride Sandra Lynskey. Dressed in Mayo and Galway jerseys and with O'Neill's footballs in hand, the group danced their way through the "GAA match" of the counties' rivalry. The couple wed at the Lady Gregory Hotel in Gort, Co. Galway. For more details and to watch the video, please click Irish Post.


Belfast's Brendan Irvine through in qualifiers
Belfast boxer Brendan Irvine has cleared his first hurdle at the European Olympic qualifiers in Turkey. The 19-year-old, from the St Paul's club in Belfast, beat Germany's Hamza Touba on a unanimous decision to move into the flyweight quarter-finals. Irvine needs to come in the top three in Istanbul to be assured of a spot on the Ireland boxing team for Rio. For more details, please click BBC.


Rule the World takes Mullingar in his stride
Hundreds of people have turned out in Mullingar to greet Aintree Grand National winner, Rule the World.The horse, trained by Mouse Morris and owned by Michael O'Leary, was paraded through the streets. Rule the World - with 19-year-old jockey David Mullins in the saddle won the National yesterday - returned to Ireland on an overnight ferry. For more details, video and audio clip, please click RTÉ.

April 11

Hunt on for letters penned hours before Titanic sank
The Royal Mail is encouraging people across Northern Ireland to dig out old letters for a new social history project. The postal service, which is celebrating its 500th anniversary, hopes to unearth untold stories around key events from the people who lived through them. The project came about after a Royal Mail staff member found a letter from their grandfather who fought on HMS Iron Duke in the First World War. For more details, please click Belfast Telegraph.


Expand role of women in the Church, synod told
Women need to play a much more important and inclusive role in the Church, the first synod in Ireland in 50 years has been told. Around 400 delegates spent three days at the Limerick Diocesan Synod where they voted on 100 proposals to help map out the future of the Church and how it serves the community in a time of falling vocations. A motion to establish a working group to explore and scope out how and where women can play a leadership role received the highest number of priority votes. For more detailsand video please click Irish Examiner.


Two shipwrecks discovered along Connemara coastline
Two shipwrecks dating to the 18th and 19th centuries have been found in Connemara bays that were renowned for smuggling activity. The older of the two wrecks was located by currach fisherman John Bhaba Jeaic Ó Conghaíle in Cuan Chaisín in Ceantar na nOileáin. The vessel, believed to date to the 18th century, has been virtually stripped of its timbers. For more details and video clip, please click Irish Times.
Photo Credit: Joe O'Shaughnessy


Most popular Irish baby name in US revealed
Liam is the most popular Irish baby name chosen by American families, according to the USA's Social Security Administration. According to data, which recorded the top five male names in 2014, it was the most common male baby name in fifteen states and ranked in the the top ten joining William, Alexander, Jacob, Ethan, James, Elijah, Noah, Mason, Michael, Jayden and Benjamin. For more details, please click Irish Independent.


Lovestruck Barry ploughs field for sky-high proposal
Barry Mullen from Cloughey took to the skies to propose to girlfriend Hannah Starr with the message of love ploughed into his farmer father's field. The NI man laid the groundwork for his plan months ago, dropping hints to his friends and family about how he would love to fly over the Ards Peninsula for his 30th birthday. So no one was surprised when Barry's uncle Tommy apparently bought him a flight over his home village. For more details, please click Belfast Telegraph.


Four seasons in one day
Just when you thought the Irish weather couldn't become any more unpredictable, these three photographs come along. Independent.ie reader Marie Kenny sent in the photographs which appear to show scenes from three different seasons, but were in fact taken just minutes apart. "It was like lines had been drawn on the road," Marie said of the changeable weather. The area in Longford experienced heavy rain, snowfall and gale force winds within a few hours. To view the photos, please click Irish Independent.


Lowry the toast of Offaly after hole-in-one
His back arched and his arms outstretched in celebration - Shane Lowry will be bringing a crystal bowl back to Clara after hitting a hole-in-one at The Masters. It may not be the coveted green jacket, but the Offaly man has insisted it's an experience he'll "never forget" as he became the toast of his county. The 27-year-old cemented his place in the folklore of the US Masters as he pulled off the incredible shot from the tee of the 16th hole. For more details, please click Irish Independent.


Nicholas Quinn third Irish swimmer to qualify for Olympics
The Castlebar native swam an impressive 2:11.24 in the 200m breaststroke, which was half a second under the International Swimming Federation's Olympic A time. He will join Fiona Doyle, Shane Ryan and diver Oliver Dingley in Rio after claiming gold at the 2016 Eindhoven Swim Cup on Sunday evening. The 22-year-old also achieved a personal best and broke the previous meet record. For more details, please click Journal Ireland.
Photo Credit: Cathal Noonan/INPHO


Eugene Laverty earns 12th in Texas Grand Prix
Eugene Laverty secured his third straight points finish of the MotoGP season as he took 12th in the Grand Prix of the Americas in Austin. With Valentino Rossi and Dani Pedrosa among the riders to crash out, Aspar Team rider Laverty moved up the field in Texas from 17th spot early on. Laverty is now ninth in this year's championship on 21 points after also finishing 12th in the season opener in Qatar. For more details, pleas click BBC.

April 10

Sketches show Roger Casement in his final days
The five drawings, unpublished for a century, give a vivid and unique impression of Casement after he was detained in Kerry and before he was indicted for high treason. "The images are so important because they are the only ones of Casement in the Tower and the first of him in captivity," says Angus Mitchell, a lecturer at Limerick University and the author of 16 Lives: Roger Casement, the recently published biography of Casement. For more details, please click Independent.


Liam Neeson leads long list of Irish stars at the IIFTAs
The event, which was held at Dublin's Mansion House, saw the great and the glamorous of the Irish film world take to the red carpet. And although he's no stranger to awards, the Ballymena man admitted he was terrified when he accepted his Outstanding Contribution to Cinema Award. "I hate public speaking, it's my worst nightmare" he said. For more details & photo gallery, please click Irish Mirror.
Photo Credit & Related story: RTÉ


Fáilte Ireland launches Virtual Reality tours of Wild Atlantic Way
VR products, piloted recently at the ITB Berlin travel fair, will give people the chance to remotely experience 3D tours of the coastal route. The "unmissable", 360-degree experiences include surfing under the Cliffs of Moher, horse-riding in Sligo, cycling in the Burren and climbing one of the tallest sea stacks in Europe off the coast of Co. Donegal. For more details, please click Irish Independent.
Photo Credit: Colm Mahady/Fennells


My day as Mr Carson
Butlering may seem like it belongs to the era of Downton Abbey, but it's actually a modern and in-demand profession — as John Brennan discovers when he visits Lismore Castle to see if he has what it takes. Standing outside the walls of the castle with the spring sunshine pouring down on him, he realises that he's never going to make it as a butler. He'd had a few inklings up to this point, but one big wobble has just confirmed it. For more details and photo gallery, please click Irish Independent.
Photo Credit: Michael MacSweeney/Provision


WWII flying ace to be celebrated at Listowel Military Tattoo
A Spitfire from the Second World War is due to fly over Dunmanway in West Cork this month, before travelling on to Listowel and Ballybunion, to commemorate the remarkable life of a flying ace. Victor Francis Beamish was born in Dunmanway in 1903 and was one of the most decorated RAF pilots in the Second World War before he was killed in action in 1942. His remarkable family included three brothers who were also RAF pilots. For more details, please click Irish Examiner.


Dublin singer samples The Pope and Beckett on new album
Acclaimed Dublin singer Dylan Tighe has sampled Pope John Paul II's visit to Ireland in 1979 and the voice of Samuel Beckett on his new album Wabi-Sabi Soul. Wabi-Sabi Soul is an sonically adventurous and lyrically-challenging 13-song cycle and it will be available as a digital download exclusively from April 15. However, RTÉ's TEN has an exclusive stream of the entire album for you to listen to right now. For more details, please click RTÉ.


Rory McIlroy targets Green Jacket after Jordan Spieth slip
Rory McIlroy says he still has a chance to win the Masters after defending champion Jordan Spieth's late stumble threw the tournament wide open. Spieth dropped three shots on the last two holes to finish on three under par, just a shot ahead of compatriot Smylie Kaufman, with McIlroy on two over. "I think it's winnable from here. If Jordan hadn't had that finish then I would probably say no," said McIlroy. For more details & video clip, please click BBC.


Irish jockey upsets the odds to win Grand National
The word of the day at Aintree was certainly 'emotional' as everyone involved with Rule the World tried to absorb just what had happened after their horse blew past the favourites down the stretch to win the Grand National. Owner Michael O'Leary said he was numb and very lucky. No doubt 19-year-old jockey David Mullins enjoyed his unexpected win too, but it was the reaction of his brother Charlie that was particularly memorable. For more details & video clip, please click Irish Independent.
Photo Credit & Related Story: RTÉ


Craig Breen wins Circuit of Ireland for 2nd year running
A returning Craig Breen took his second consecutive Circuit of Ireland victory, this year in a Citroen DS 3 R5 after winning for the Peugeot team last season. He hit the front on Friday's titanic 19-mile The Glens stage taking in the Northern Irish coast. "That's the best piece of Tarmac in the world," claimed Breen at the finish. "This is what Irish rallying is about." For more details, please click Autosport.

April 9

Be part of Ireland's largest ever photographic record
As part of the Ireland 2016 Centenary Programme, on the actual anniversary of the start of the Rising 100 years ago, the Irish Independent and Independent.ie are inviting Irish people, at home and around the world, to capture this historic moment in time from 12 noon on Sunday, April 24th, to 12 noon on Monday, April 25th. Be part of this momentous occasion in the country's history. To learn how you can participate, please click Irish Independent.
Related Story: 24 hours in Ireland


Liam Neeson: on iconic roles, Irish pride, and the influence of Ian Paisley...
Liam Neeson – aka Michael Collins, a Jedi, Oskar Schindler, God (in the sitcom Rev), an otherworldly lion deity, a Batman villain, the avenging fury of the Taken films, Hannibal from The A-Team – is unafraid of playing icons. Neeson started playing icons early in his career. His first professional role was as the socialist leader Jim Larkin in a Lyric Theatre performance of James Plunkett's The Risen People. For more details, please click Irish Times.


Hennessy Literary Awards: Winning ways with words
When Elizabeth Bowen and William Trevor adjudicated the inaugural Hennessy Literary Awards, in 1971, they opened a door through which an array of major writers emerged over the following decades. The seven winners that year all went on to careers in writing. Today The Irish Times introduces the 18 new and emerging writers shortlisted for the 45th anniversary Hennessy awards, which will be announced later this month. For more details, please click Irish Times.


Irish soldiers arrive home safe from the Golan Heights
Soldiers were given a heroes' welcome as they arrived at Dublin Airport from a tense six-month mission in the Golan Heights. Around 100 members of the 50th Infantry Group of the Irish Defence Forces cried tears of joy as they were reunited with wives, children, friends and family. Pte Stephen Cronin from Cobh was beaming as he swept his five-week-old daughter Robyn into his arms. For more details & pics, please click Irish Independent.
Photo Credit: Arthur Carron
Video Clip: Irish Independent


Documenting the abandoned school houses of Ireland
Cork-based archaeologist and photographer Enda O'Flaherty has a keen interest in the desolate beauty of abandoned spaces and the memories these places often hold. Recently he combined his love of photography with his professional discipline, and documented the architectural features and cultural significance of the many abandoned school houses dotted across the rural Ireland. For more details & photos, please click Irish Examiner.


Star Wars recreates beehive huts at Ceann Sibéal in Kerry
Detailed shots capture the preparations for the latest round of filming of the Star Wars series on the Kerry headland, with work continuing on recreating the beehive- like structures of Sceilig Mhichíl, used to such potent effect at the end of Star Wars: The Force Awakens. Disney Lucasfilm has repeatedly praised the beauty of the Irish landscape, opening up speculation that other points along the Atlantic seaboard may be used in future filming. For more details & pics, please click Irish Examiner.


Postcard perfect thatched cottage on offer
No 5 Holiday Cottages is a 20-year-old thatched cottage in a holiday village in the heart of Ballyvaughan. The development has wonderful views over Galway Bay and the famous Burren hills. The three-bed cottage is traditional inside, as well as out. You enter through a quaint half door, which leads into the dining/sitting room. The living area has a flagstone floor and timber ceiling beams. For more details & photo gallery, please click Irish Independent.


Ireland's only newt is a real mankeeper
The name 'mankeeper' is frequently used in rural Ireland for its only resident newt, the smooth or common newt (Triturus vulgaris) an amphibian which is found in lowland ponds and ditches from spring onwards. Neither folklorists nor naturalists are certain about the name's origin, though it may well be linked to the many superstitious tales surrounding the lizard-like animal. For more details, please click Irish News.


Masters 2016: Rory McIlroy set for Jordan Spieth showdown
Rory McIlroy says he will try to forget about winning a career Grand Slam when he goes head to head with Jordan Spieth in the Masters third round on Saturday. McIlroy and the American will be the final pairing at Augusta after McIlroy carded a 71 to finish a shot behind the 2015 champion, who struggled to a 74. The Northern Irishman could become the sixth player to win all four majors. For more details & video clip, please click BBC.
Photo Credit & Related Story: RTÉ

April 8

Little Museum of Dublin wins major award
It picked up the EU prize for cultural heritage - the Europa Nostra Award - in the category of Education, Training and Awareness Raising. The museum, which is on St Stephen's Green and tells the story of Dublin, was this year's only Irish winner. On its website, the museum says "our famous guided tours reveal the history of a city that has undergone remarkable changes in the last 100 years. For more details, please click Breaking News Ireland.
Photo Credit & Related Deails: What to do: Dublin


Irish company confirms 'significant' gold find in Donegal
Irish exploration firm Connemara Mining has confirmed "without a doubt" that there is a gold-bearing vein system within the rocks of Inishowen, Donegal after drilling three holes in the area. The area where the find was made is believed to be geographically similar to Curraghinalt, Tyrone where there is a potentially massive gold deposit. For more details, please click Journal Ireland.
Photo Crdit & Related Story: Irish Independent


UCC the big winner at Student Media Awards
Hundreds of budding journalists from across the country shared the limelight with industry veterans at the 16th annual National Student Media Awards at Dublin's Aviva Stadium last night. The student press corps at University College Cork (UCC) were the big winners, taking home eight awards, including Editor of the Year for Ellen Desmond, pictured. For more details, please click Irish Independent.


Bloomin' honour for gardener Dermot O'Neill
Popular gardener Dermot O'Neill, who's well known for his television programmes and magazine columns, has received the ultimate accolade for a horticulturalist by having a new variety of Magnolia named after him. Dermot was in the middle of a tour of Waterford's Mount Congreve Gardens when he learnt from garden curator Michael White that they were naming the new plant, created from a seedling from the garden in the '60's, after him. For more details and video clip, please click RTÉ.


Redefining snail mail: Letter arrives 45 years later
A letter posted in Dublin when Jack Lynch was taoiseach finally landed on the mat some 45 years after it was sent. Mary Kelly, who operates a stationery and card shop in O'Connell St said the addressee and former owner of the building , Mr Reidy, ran a newsagency business from the building along with his wife Agnes. Mr Reidy died in 1977. An Post was unable to shed any light on why the letter was 45 years late. For more details, please click Irish Examiner.


Mammoth task of transporting jet to Sligo by sea begins
David McGowan originally planned to go by land, but two impassable bridges in the way meant he had to look for alternatives. In the end, he decided to use a barge and go by sea. On arrival at its final desination, McGowan plans to put the town of Enniscrone, Co. Sligo on the map by constructing an airport-themed glamping site called "Quirky Glamping Village'. For more details and slide show, please click Breaking News Ireland.


NI's newest distillery opens its doors to the public
Echlinville Distillery near Kircubbin, Co Down, has officially opened its multi-million pound stillhouse and visitor centre. The facility was the first new licensed whiskey distillery in Northern Ireland in more than 125 years when it received its license to distil in 2013. The company described the stillhouse as the "jewel-in-the-crown" of its site within the grounds of the historic Echlinville Estate. For more details, please click Irish News.


Masters: Shane Lowry takes the fight to blistering Jordan Spieth
Shane Lowry produced a fantastic four-under-par 68 to take the fight to defending champion Jordan Spieth on a rollercoaster opening day at the Masters. The Offaly man absolutely scorched out of the traps at Augusta, carding five birdies in his first eight holes. A bogey on the 11th was his only blemish as he ground out an impressive round in demanding conditions. For more details, please click RTÉ.


McCormack home for Great Ireland Run
Fionnuala McCormack leads the entry for Sunday's Great Ireland Run in Dublin in an event which will honour the memory of late Ballymena & Antrim athletics club great Sean Kyle. McCormack has travelled home to compete after achieving the Olympic 10,000m qualifying mark in the US last weekend. "The event is a national championship and has a lot of history so I feel it is important to run," she said. For more details, please click BBC.
Photo Credit & Related Story: RTÉ

April 7

Cuala festival hoists an Irish cultural flag in New York
Sysan McKeown's career took her from opera training via busking on Grafton Street and a scholarship to the American Musical and Dramatic Academy to a career as an award-winning singer-songwriter. She is now back to Ireland for the final preparation stages of the first Cuala festival of Irish culture in New York. So can her festival of Irish arts become part of the fabric of New York City and beyond? For more details, please click Irish Times.
Photo Credit: Nick Bradshaw


Review: My Name is Emily is another Irish gem
To borrow (and repurpose) from another time, another place, we've never had it so good - 2016 is shaping up like our new favourite year for Irish movies. We've already had Room, Sing Street and Mammal and now comes writer-director Simon Fitzmaurice's debut My Name is Emily, an adapt-to-your-own-life story about mental health, memory and loss that offers something different across the generations. For more details, pics and official trailer, please click RTÉ.


Irish software firm to create 100 new jobs
Intercom, based in Dublin and San Francisco, provides a customer communication platform for internet businesses. It was started five years ago by Eoghan McCabe (pictured) , Des Traynor, Ciaran Lee and David Barrett. five years ago and has just secured another $50m in private funding. The company already employs 140 people at its base on St Stephens Green in Dublin city centre. For more details, please click Breaking News Ireland.
Photo Credit & Related Story: RTÉ


Three Irish colleges named among world's top 150 young universities
The '150 Under 50' ranking applies the same performance as the overall The Times Higher Education (THE) World University Rankings. Younger universities are measured on their teaching, research, citations, international outlook and industry income. The University of Limerick (UL)pictured, NUI Maynooth and Dublin City University (DCU) all make the rankings. To read this news item and many others, please click Breaking News Ireland.
Photo Credit: EMPA Network


Showcasing 17 under 17 leaders of tomorrow
Hailing from Cork, Waterford, Sligo and Northern Ireland, each of the 17 secondary school students star in a stunning photography collection, taken by award winning South African photographer Kevin Goss-Ross. Each of the '17 under 17' youths were chosen for their stellar work and contribution to their local communities in Ireland, through Young SVP, the National Youth Development Programme. For more details & photos, please click Belfast Telegraph.


Inside Ireland's most unusual hotel restaurant
It's the last thing you expect to find overlooking Lough Corrib. A pair of vintage railway carriages slotted into a purpose-built platform, buffed and beautified as if ready to depart for Istanbul in the morning. Welcome to Glenlo Abbey's Pullman Restaurant. Set in two, gorgeously-restored carriages, these Galway girls form Ireland's most unusual hotel dining rooms. For more details and video clip, please click Irish Independent.


Historic NI home built by 19th century linen baron on offer
Springfield was built in 1855 and is typical of the houses which linen barons built during the 18th and 19th centuries to reflect their opulent lifestyles. A much admired property in the Lisburn area, it sits in five acres of mature grounds on the Ballinderry Road at Magheragall. It is one of a select number of magnificent mansions featured in the book, The Linen Houses of The Lagan Valley. For more details & photos, please click Belfast Telegraph.


A look at the four Irish players ready for a tilt at Augusta
No Irishman managed to win at the Masters, but four players are hoping to change that this week at Augusta. Among the 89-player field at the 80th edition of the prestigious tournament are Rory McIlroy, Graeme McDowell, Shane Lowry and Darren Clarke. Each will tee-off on Thursday with vastly contrasting hopes for the four days ahead but that's not to say the desire to pull on the green jacket doesn't burn equally among them. For more details, please click Journal Ireland.
Photo Credit & Related Story: RTÉ


Northern Ireland reach highest position ever in FIFA world rankings
With just weeks to go until Euro 2016, the Northern Ireland team has reached its highest ever FIFA world ranking.In the new FIFA world rankings released on Thursday, the team moved up two places this month to reach number 26. Michael O'Neill's men have been steadily rising through the rankings as they prepare to go to France for the finals this summer. Just four years ago, the team faced their worst ever ranking as they sat at number 129. For more details, please click Belfast Telegraph.
Photo Credit & Related Story: Belfast Telegraph
Related Story: Contrasting fortunes for Irish in FIFA rankings

April 6

Glasnevin Cemetery to review including Irish portion of Pearse speech
Glasnevin Cemetary says it will "review the suggestion" that the Irish language portion of an iconic speech by Pádraig Pearse be included in a daily reenactment. Pearse's graveside oration at O'Donovan Rossa's funeral from 1 August 1915 is one of the most famous speeches in Irish fenian history and it begins in Irish - but at current reenactments put on for visitors, it begins at the English-language third paragraph. For more details and video clip, please click Journal Ireland.


Kilmainham Gaol hopes to attract 500,000 visitors after €5m revamp
Junior Minister Simon Harris praised volunteer workers who initially helped save the historic building from ruin in the 1960s. "They said 'not a hope in hell will we let this building go to rack and ruin,'" the minister said at a special event held last night to honour the volunteers who refurbished the prison. For more details, please click Irish Independent.


Donate to Force for Change and you could win a trip to Ireland
To date, Star Wars fans around the world have raised over $10m for charities under the Force for Change banner. Now, Irish-American producer Kathleen Kennedy and Jedi legend Mark Hamill have announced the charity will match every dollar raised up to $1m and are offering fans the chance to win a trip to Ireland, sponsored by Tourism Ireland in New York. For more details, please click RTÉ.


Heritage sites free to visit on first Wednesday of the month
Heading for Ireland and planning your itinerary? Sites like Kilkenny Castle and Clonmacnoise, which usually charge €17 for a family visit, the recently-restored Kilmainham Gaol and Ross Castle in Killarney (pictured) won't cost a cent to visit on first Wednesday of the month. Tickets are allocated on a first-come, first-served basis. For the full list of sites and details, please click Irish Independent.


Oops - large part of Donegal given to the North!
A large chunk of the Republic of Ireland appeared to have been gifted to the North due to a geographical blunder on the official Census 2016 website. The Central Statistics Office (CSO) has apologised after the Inishowen Peninsula in Co Donegal was cut off the map. The faulty infographic was rectified within several hours of the statistics body having been notified. For more details, please click Irish Examiner.
Photo Credit & Related Details: Visit Derry


Dingle pub offering reward for safe return of antique clock
Dick Mack's in Dingle is one of Ireland's most iconic pubs, known for its old-fashioned décor and mighty craic. As such, it attracts its fair share of tourists, stag and hen parties. But it seems one group got carried away on Saturday night and lifted an antique clock that meant rather a lot to the pub's proprietors. An appeal has been posted on the Dick Mack's Facebook page - saying if it's returned safely, that'll be the end of it. They're even offering a reward "in the form of whiskey and Guinness". For more details, please click Breaking News Ireland.
Photo Credit & Related Story: Ireland


Beachside home in Killiney on offer - again
This pale lemon 19th-century house on the coast comes with grand, light-filled rooms, panoramic views and is back on the market reduced from its boom-time high of €4.25m. The Yellow House on Strand Road in Killiney was built in the 1890s and set sideways on the 0.7 acre site in a quiet cul de sac that runs parallel to the sea. Longtime house hunters in the Co Dublin suburb will probably know the Yellow House already. For more details and pics, please click Irish Times.


Watson backs Rory McIlroy for Masters glory
Tom Watson has backed Rory McIlroy to complete the career grand slam which eluded him as the 66-year-old prepares to make his final appearance in the Masters. Watson won a total of nine major championships during his illustrious career, including the Masters twice and five Open titles. "He's the guy. He's my pick this week," Watson said. For more details, please click RTÉ.
Photo Credit & Related Story: RTÉ


Ireland set to host world's longest, toughest powerboat race
This summer, more than one million people will savour the incredible thrills of the Venture Cup featuring state-of-the-art racing boats like Vector Martini which are capable of speeds of more than 216kmh (130mph). The famous race will also showcase Ireland's Wild Atlantic Way as boats race from Cork to Belfast and then Dublin. For more details & pics, please click Irish Independent.
Photo Credit, Video Clips & Related Story: Irish Examiner

April 5

Most Irish bathing waters 'excellent or of a very high standard'
That's according to the latest bathing Water Quality Report from the Environmental Protection Agency. The EPA said it is extremely encouraging that there was very little change in the number of bathing waters achieving its "excellent" classification for 2015. Overall, the agency monitored 137 official bathing locations but only six were classified as "poor". For more details & audio clip, please click RTÉ.
Related Story: Seabirds '10 times' more polluting than humans


Revealed: the once popular names rapidly becoming extinct
Jack and Emily continue to top the list when it comes to Ireland's most popular baby names, but new figures released by the Central Statistics Office (CSO) have revealed the once popular names that are rapidly becoming extinct. Fergus, Bartholomew, Carmel and Imelda are names which featured in the top 100 list in 1964, but in 2014, not a single baby was registered with the monikers. For more details, please click Irish Independent.


The Rising gets an artful injection of mischief
The Old Courthouse in Ballyconnell, Co Cavan, still has its internal furnishings, from the judge's bench to the door signs, but now every seat, shelf, ledge and wall is hung or stacked with Rita Duffy's art works. Her send-up of the Rising and Irish culture is a refreshing antidote to the seriousness of the centenary commemorations and will feature in her show The Souvenir Shop. For more details and photos, please click Irish Times.


Global thirst for Irish whiskey continues
Industry experts said the level of growth predicted would see Ireland's whiskey sector continue its recent renaissance. Between 2009 and 2014, Irish whiskey was the fastest-growing spirits category globally and recorded an average annual growth rate of more than 10%. The report said the main challenge faced by Irish distillers is satisfying demand in the short term. For more details, please click Journal Ireland.
Photo Credit & Related Story: The Whisky Lady


NI gardens guru Trevor is granted Freedom of London
A Northern Irish gardening expert is now entitled to herd sheep across London bridge - after being awarded the freedom of the city. Garden designer Trevor Edwards from Co Down received the Freedom of the City of London in a ceremony performed at the city's Guildhall. And, later this week, he will be made a Liveryman of the Worshipful Company of Gardeners, one of the historic London guilds. For more details, please click Belfast Telegraph.


Sheep Shearing Champion shaves seconds off Guinness World Record record
The All-Ireland champion who just claimed a Guinness World Records title after shearing a sheep in less than 38 seconds said he wants to give the impressive record "another go". Donegal man Ivan Scott beat the GWR title for the fastest time to shear a sheep on the opening episode of Big Week on the Farm on RTÉ One.For more details & video clip, please click Irish Independent.


Meet the men with a passion for restoring old planes
The volunteers of the Ulster Aviation Society are a tight-knit bunch. As well as sharing a passion for planes and all the paraphernalia that goes with them, they clearly find enormous camaraderie in the long, slow work of aircraft restoration. In a freezing World War II hangar at the former Maze Prison site they spend their days putting old planes back together with only the radio, a bit of banter and the odd slice of apple tart to keep them going. Fr more on this story please click Belfast Telegraph.


Rory McIlroy hits hole in one in practice round at Augusta
Rory McIlroy said he'd "never heard a roar that large" after hitting a hole in one on the first day of official practice for the Masters at Augusta. The Northern Ireland world number three, playing alongside Englishman Chris Wood, aced the par three 16th hole with a seven iron from 170 yards. "It was a nice practice round and a bit of a highlight, and it ended the match as well," said Mcllroy. For more details, please click BBC.
Photo Credit: Getty Images


Laverty secures best finish in Argentina race
Eugene Laverty secured his top placing in a MotoGP race by coming in a superb fourth in Argentina. The Aspar Team rider from Co Yoomebridge, Co Antrim was eighth at the start of the final lap but a crash helped him move up to fourth to collect 13 points. Laverty is eighth in the standings and a tally of 17 points from two races already surpasses his 2015 total. For more details, please click BBC.
Photo Credit: Getty Images



Sat, May 14, 2016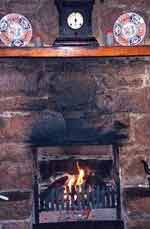 From Bog Land to Turf Fire
Ireland contains more bog land, relatively speaking, than any country in Europe, except Finland. For people in rural areas, turf cut from the bog is still a natural source of heat. Turf cutting begins in spring and then the turf is spread and rickled . Rickled means to pile the turf up in small mounds. By summer, the turf is dry and it's time to bring it home. Everything has to be prepared before the winter comes, or even earlier, because the rain would wet the turf too much. It has to be dry and in the shed before Autumn. Then and only then, can an irish country family look foreward to the cozy warmth of "a turf fire in the cabin."

Resources: The Atlas of the Irish Rural Landscape
Image: Spirited ireland

Click for More Culture Corner.
---
---
Local Time in
---
The Weather
Up the m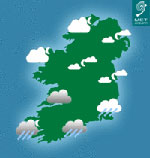 inute forecasts provided by Ireland's official source for all weather-related news. Please click Met Eireann.

---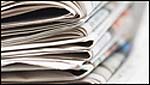 Links to the latest news from Ireland
Here you will find all the stories making headlines throughout the Republic of Ireland and the six counties to the north. This is not intended to be an all-inclusive list. These are the main sources we check every day to bring you those headlines we think you will enjoy reading.

BBC Northern Ireland
Belfast Telegraph
Breaking News Ireland
Irish Examiner
Irish Herald
Irish Independent
Irish Mirror
Irish News
Irish Post
Irish Times
Irish World
Journal Ireland
RTE

---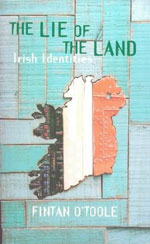 Lie of the Land
by Fintan O'Toole
A regular contributor to the irish Times and The Guardian, O'Toole applies his eagle journalistic eye to the state of ireland at the end of the 20th century. It's a riveting read as O'Toole examines with in-insight, humour and a bit of the blarney, the repercussions of a booming economy which has thrust ireland into the ranks of the richest European countries.
Click here for Lie of the land.

---