Traditions, folklore, history and more. If it's Irish, it's here. Or will be!
"People will not look forward to posterity who never look backward to their ancestors."
-Edmund Burke
---
Quotes

Library: Books, Movies, Music

Prints & Photos

Poetry

---
---
Shops Ireland
---
Bunús na Gaeilge
(Basic Irish)

---
---
Did You Know?
---
Himself/Herself
Write to Us
Readers Write..
Links/Link to Us
---
Advertise with us
---
Awards & Testimonials

Submissions Guide

---

Todays' Irish News



Yes, there are many news items not included here. We deliberately avoid: politics, death, disaster and other mayhem.

Sunday, December 4, 2016


---
On the day the Pope flew in, we were looking for an excuse to party
In the pre-dawn blackness of Saturday, September 29, 1979, the biggest mass movement ever seen in Ireland began with the low murmur of the first arrivals on the approaches to the Phoenix Park. Scattered voices broke the night, engines hummed and car doors slammed. Only official vehicles were allowed inside the tight Garda cordon mounted at the two canals in preparation for the visit of John Paul II. For more details, please click
Irish Independent
.
Photo Caption: Pope Paul arriving at Dublin Airport
Winning lottery ticket worth over €11m sold in Dublin
Someone in Dublin has won a massive €11,345,002 in last night's Lotto jackpot.The winner bought their ticket in the Spar store at the Top Service Station in Amiens Street, Dublin 1. Everyone who took part in the lotto is advised to check their tickets and if you are the lucky ticketholder, sign the back of the ticket and contact the National Lottery Prize Claims Team. For more details, please click
Breaking News Ireland
.
Defence Forces awarded medals for 1916 centenary role
Representatives of the Defence Forces and Reserve Defence Forces have been presented with a specially commissioned medal to mark their role in the 2016 centenary year. The presentations were made at Dublin Castle by President Michael D Higgins and a number of Government ministers. The centenary medals are in recognition of the role played by soldiers, sailors and air corps personnel in 1916 commemorative events this year. To read this news item and many others, please click
RTÉ
.
Air price war looms as Cork wins budget US flights bid
The US ended a year-long stand-off with Ireland and the EU by granting an operating licence for Norwegian Air International (NAI) to begin transatlantic services. The move is now expected to spark a price war on transatlantic services - and offers Cork its long-awaited first transatlantic link. The US Department of Transport confirmed the granting of a licence which will now allow NAI to start services from Cork to Boston early next year. For more details, please click
Irish Independent
.
Review: Whisht... Irish Traveller Folktales and Songs
In ancient Celtic culture, the history of the people was not written down but memorised in long lyric poems which were recited by bards, or fili. In this re-relase of traveller's stories recited by Johnny 'Pops' Cassidy on 1967, three songs pepper the collection, but it is the charm and musicality of Johnny's stories that steal the show. Understanding the gist of what's going on takes time. Lore has it that Johnny "got a box in the throttle" as a kid. The rattle in his voice adds another layer of drama to his rich and colourful musings. For more details, please click
Irish Times
.
'Tourist bodies don't want us to be seen as a leprechaun country'
That's according to Tom O'Rahilly who is the director of the National Leprechaun Museum on Jervis Street in Dublin. Explaining how it came about, he says "…the idea just popped into my head. Why are there leprechauns in Ireland and why has nobody else tapped into that?" That's the way the whole thing got going. I guess, like some people say, you fall in love with a problem – and for me it was about trying to find out why leprechauns are associated with Ireland." For more details & pics, please click
Journal Ireland
.
Dublin jeweller travels the world in search of rare gems and diamonds
Paul Brereton's job sounds like one of the most exciting in the world. The Dublin native spends much of the year jetting across the globe, looking for the best rare gems and diamonds. But Brereton makes an effort to talk it down as much as possible. "You go to some of the most amazing cities in the world, but you don't get to see them." It isn't a social experience, you go there to do work and then you come home." For more details, please click
Journal Ireland
.
Photo Credit: Leon Farrell/RollingNews.ie
Meet Northern Ireland's Dog Guru
Whether it's aggressive behaviour, issues with walking, or house training, Co Armagh's Keith Mathews has developed his the techniques to transform wayward of pooches. Born and raised by a family of animal lovers in the Co Armagh countryside, close to Tandragee, where he still lives, the father-of-two says he was just a young child when his parents noticed he had a natural and unique mystical connection to dogs. Keith now travels the world sharing his dog-training secrets. For more details, please click
Belfast Telegraph
.
Former Ireland skipper Robbie Keane named International Person Of The Year
The Dublin soccer legend accepted the accolade at a black-tie bash broadcast live on RTE One on Saturday night. The record goal scorer said: "I have always worn the green jersey with pride and I will always be grateful for the opportunities to play for and captain the international team. It has been the highlight of my career. It is a privilege for me and my family to receive this award." The 36-year-old striker won the award for his "inspirational service, leadership and passion". For more details, please click
Irish Mirror
.
Photo Credit: Reuters
---
Past Two Weeks
December 3

Irish forces help save140 lives in the Mediterranean
The crew of the LÉ Samuel Beckett assisted in the rescue and transfer of 140 migrants from a rubber vessel to the MS Aquarius, during a search and rescue operation conducted 23 nautical miles northwest of Tripoli. The rescue operation began at 8.30am and all migrants were transferred to the MS Aquarius by 9.50am. Once on board the MS Aquarius the 140 migrants received food, water and medical treatment where necessary. For more details, please click Journal Ireland.


Titanic Belfast named world's leading tourist attraction
It came out top at the World Travel Awards, which were set up by the tourism industry to recognise excellence. Organisers said more than one million people participated in voting online for the best attraction from a shortlist of eight. Titanic Belfast opened in 2012 at a cost of £77m and since then has had more than three million visitors. It went forward to contest the world attraction category after winning the best European prize earlier this year. For more details, please click BBC.
Video Clip: Belfast Telegraph


A dozen great reasons to visit The Forgotten County
Donegal is arguably the most off-radar county on the Wild Atlantic Way. Its drawcards range from Star Wars locations to snap-fresh seafood, from Blue Flag beaches to Blue Book boltholes, yet just 8pc of domestic holidays are spent here, according to Fáilte Ireland figures. With no cities, no rail or motorway access and weather that swings from biblical to brilliant with the impulsiveness of a toddler, it's not always an easy holiday choice.
But that's all the more reason to visit. For more details and photo gallery, please click Irish Independent.


Cavan team wins major recognition for Ireland at World Cheese Awards
An Irish hand-made cheese made by a mother and son team in Cavan has been ranked in the top 2% in the world, after scooping a Super Gold award at the World Cheese Awards in Spain. Corleggy hard raw goats milk cheese is made by Silke and Tom Cropp in Belturbet in Cavan. It was one of only 66 of the 3,021 cheeses on show at the awards in San Sebastian to attain Super Gold status. When it comes to making beautiful cheese, patience is a virtue, according to Silke. For more details, please click Journal Ireland.


The 10 best moments from the Toy Show
Last night's Late Late Toy Show was a hit on Twitter WORLDWIDE and it's really not hard to see why. From Tubs' opening song, to surprise guests and several showstopping numbers - last night's Jungle Book-themed show really had all the bare necessities. h, and let's not forget those amazing jumpers (So. Many. Amazing. Jumpers), THAT elephant, those surprise guests and several showstopping numbers. For more details and to view the best bits, please click RTÉ.


Dublin's hidden history: Five volumes of facts and stories
In a year that has seen a veritable flood of books about the Easter Rising, many more general ones on the capital have also been published, revealing hidden sites with seldom told stories. In Dublin 101 Interesting Facts by Brendan Murphy, you will discover that Downing Street in London is named after George Downing, who was born in Dublin in 1623 and whose portrait still hangs in the entrance hall to No 10. For more details, please click Irish Times.
Photo Caption: "The hungry tree" apparently steadily consuming a bench in a city park


A backwards glance at the Ballroom of Romance
'Long before "Strictly Come Dancing" and "Celebrity Jigs 'n' Reels" there was RTE's TV drama, "Ballroom of Romance" and the line, "will you come into the field, Bridie?" "Ballroom of Romance" was broadcast on RTE and BBC 30 years ago, in December 1982. It was adapted from a short story by William Trevor and was directed by Pat O'Connor who went on to direct the film versions of Maeve Binchy's "Circle of Friends", Brian Friel's "Dancing at Lughnasa", and others. For more details, please click RTÉ.


Close-knit group make knockers and natter
The 'Knit and Natter' group at Belfast's Ormeau Road library meets every Thursday morning. It is one of almost 80 groups that meet weekly in libraries across NI. All it takes is a ball of wool, some patience and two good needles. Knitting, embroidery and crocheting are the arts activities which most people in Northern Ireland actually participate in, according to the annual arts report published by the Department of Communities.Ireland. For more details and video clip please click BBC.


Conor McGregor to be flag bearer for Michael Conlan's NY debut
Belfast Olympic boxing champ Michael Conlan will make his professional debut in New York's iconic Madison Square Garden on St Patrick's Day. And he's now getting some superstar help to cheer him on. Speaking at the Devenish complex in north Belfast last night - joined on stage with none other than Irish UFC legend Conor McGregor - he told the crowd the fighter would be carrying the flag during his big night in New York. For more details, please click Belfast Telegraph.
Phoro Credit: Twitter/Irish Boxing

December 2

Donegal tops world's 'coolest destination' list for 2017
The county topped National Geographic Traveller magazine's "Cool List" of must-see "culture capitals, hipster hotspots and wild escapes". It was celebrated for its "weather-nibbled coast spotted with sea stacks, Blue Flag beaches and offshore islands". Describing the county as "a land that feels undiscovered", Traveller said there was an "array of reasons to visit. Ireland's Tourism body Fáilte Ireland was delighted by the county's global accolade. For more details, please click BBC.
Photo Credit: Paul Harris/Getty Images Donegal Gallery


The world's most powerful passports and where Ireland ranks
According to an annual study, German citizens possess the world's most powerful passport, with Britain and the US falling just short of the top spot. The Republic of Ireland is in joint sixth place with Canada, Republic of, South Korea, Luxembourg, Norway, Portugal, and Switzerland . The ranking by Henley & Partners, a citizenship and planning firm, takes into account how many countries can be visited without applying for a visa. For more details, please click Irish Independent.
Photo Credit: File photo (Deposit)


Mourne Mountains snap wins UK Mountain Photo of the Year 2016
Ryan Simpson's shot of Pierce's Castle beat hundreds of entrants in Trail magazine's annual competition. Trail editor Simon Ingram said: "For all its fine execution and beauty, I think this image also captured people's imaginations because it's such an evocative, unfamiliar location. The top ten images include four captured in the Lake District, three from South Wales' Brecon Beacons and two from the Scottish Highlands and Islands. For more details and to view the tp ten images, please click Belfast Telegraph.


Hundreds of children gear up for biggest-ever Toy Show
Seven-year-old Mia was asked how she felt in advance of her ballet performance and said "Amazing", adding she expected to wake up this morning full of excitement about her turn in the spotlight. The show will open with host Ryan Tubridy and a cast of 72 young performers performing an opening number drawn from The Jungle Book. All the toys featured on the show will be donated to charity following the broadcast. For more details, please click Breaking News Ireland.
Sneak Peak: Journal Ireland


Leading Irish software firm seeking developers to work in Cork
Teamwork.com, which counts Disney and Paypal amongst its clients, has launched a campaign to entice developers to work at its new headquarters in Cork. Toward that end, the firm has created an interactive animation to showcase the advantages to living and working in the region. The website http://escapetocork.ie/ highlights the cultural, social, and educational benefits in the city, and gives an insight into what it would be like to work for Teamwork.com. For more details, please click Irish Examiner.


Is this Northern Ireland's best-kept secret?
Fancy seeing the heavenly bodies peppering Fermanagh's ink-black skies from one of Ireland's quirkiest new hotel rooms pictured? Journalist Lorraine Courtney spent a January night counting shooting stars in the middle of a Fermanagh woodland - and all while snuggled under the duvet. Designed by Belleek's Ronan Lowery, Finn Lough's transparent domes are very snazzy with four-poster beds crafted from local oak, a Nespresso machine, two cosy armchairs, fluffy robes and a telescope for gazing at the stars. For more details, please click Irish Independent.


Full-size Titanic replica being built in China
A full-size replica of the Belfast-built Titanic is to become the top attraction at a Chinese theme park. Construction of the 269m long ship, which will be docked permanently on a reservoir in a rural area of Sichuan province, began on Thursday. The ship's story is the subject of immense fascination for many in China. Interest became particularly intense after the 1997 film starring Kate Winslet and Leonardo DiCaprio, which was hugely popular in the country. For more details & photos, please click BBC.


Eight-time All-Ireland winner Eoin Larkin announces retirement
Former hurler the year Eoin Larkin has closed the book on a glittering 12-year career with Kilkenny. Larkin picked up his first senior All-Ireland medal in 2006, a year after his debut, and would go on to play a key role in the most dominant hurling team of all-time. The 32-year-old won eight All-Irelands, 10 Leinster titles, six National League medals and two All-Stars. He also won two All-Ireland U21 titles with the Cats, as well as the All-Ireland club title in 2005. For more details, please click Journal Ireland.
Photo Credit: Cathal Noonan/INPHO


All Blacks join Irish singalong
They may have been on the wrong side of history when the All Blacks lost to Ireland for the first time in 111 years, but Israel Dagg and Beauden Barrett have shown they're good sports. The pair were drinking at Finnegans - an Irish bar in Nuremberg - on Monday night when they belted out the Irish rugby anthem, Ireland's Call. A video of the raucous rendition was posted on social media by Irishman Alan Boyle who works at the bar. For more details and to watch the video, please click NZ Herald.
Video Grab & Related Story: Journal Ireland

December 1

Rock that guided WWII pilots over Belfast becomes historic monument
It is close to the lonely mountain top site where a B-17 Flying Fortress bomber went down in heavy fog after losing its bearings on the way to RAF Nutts Corner. Such was the scale of the tragedy that the War Department moved to try and prevent anything similar from happening again. Local man William Caulfield was entrusted with painting a large rock on the mountain white as a warning to pilots flying over. The Northern Ireland Environment Agency has confirmed that the rock is an historic landmark. For more details, please click Belfast Telegraph.


Two Irish documentaries selected for Sundance 2017
Frankie Fenton's It's Not Yet Dark and Neasa Ní Chianáin and David Rane's In Loco Parentis will compete in the World Cinema Documentary Competition. Only 12 films are selected for that category, so this counts as yet another triumph for rish cinema. Over the years, the festival has been kind to Ireland with film such as Once, Brooklyn and Glassland all playing there to great acclaim - and nowhere else compares as a launching pad for a particular class of independent entertainment.For more details & video clip, please click Irish Times.


Lifetime of Maureen O'Hara's belongings fetch €420k
Not surprisingly, personal items associated with The Quiet Man, O'Hara's most celebrated picture in which she starred alongside John Wayne, attracted the most bids. A cache of secret love letters which were sent to The Quiet Man star by the movie's director John Ford proved the top attraction, selling for more than €70,000. Almost all of the intimate, never-before-seen, letters were still in their original envelopes. For more details, please click Irish Examiner.
Photo Credit & Related Story: Irish America


Mrs Brown to feature in two RTÉ's Christmas specials
It wouldn't be Christmas without an appearance by Mrs Brown and this year there are two - two! festive specials. Mrs. Brown's Boys: Mammy's Forest is first out of the blocks on Christmas Day with Agnes putting her foot down and refusing to have a Christmas after the shenanigans of recent years. And, in another episode called Chez Mammy she has to deal with a host of issues including Cathy's new French boyfriend and problems for grandson Bono who's being bullied at school.For more details, please click RTÉ.


Trinity students create Irish Sign Language Christmas carol
Amy Durkin, Abbie O'Neill, and Joanne O Donnell are students in the Centre for Deaf Studies in Trinity College; Abbie and Joanne are training to be interpreters. The three women have come together to create a Christmas carol using Irish Sign Language (ISL) in order to highlight a very important issue. "This video is for Deaf adults and especially Deaf children so that they can watch this and be included in festivities like songs at this time of year," Ms O'Neill said. For more details and to watch the video, please click Irish Independent.


One Direction and U2 make Forbes' list of World's Highest-Paid Musicians 2016
Mullingar man Niall Horan and his bandmates secured second place and the top-earning band position with a total of €103m. One Direction were beaten to first place by US pop star Taylor Swift who made a massive €160m thanks to the worldwide success of her 1989 tour. Legendary rockers U2 came lower down the earnings league at number 30 but still made a very respectable €51m for their efforts on their most recent tour Innocence + Experience. For more details, please click Irish Herald.


Ryanair in bid to become 'Amazon of air travel'
Ryanair has launched a package holiday service offering flights, accommodation and transfers to customers. Irish customers will be able to book 'Ryanair Holidays', as the new package holiday service is dubbed, online as of today, December 1. The airline has partnered with Spain-based tour operator, Logitravel, and accommodation provider, World2Meet, to create the service - which combines flights with three, four and five-star hotels for city and sun breaks throughout Europe. For more details, please click Irish Independent.
Photo Credit: Ryanair


Exhibition to mark sinking of White Star Liner SS Laurentic
The SS Laurentic was a passenger ship but during World War One it was used by the government to transport gold. It was carrying more than 3,000 gold bars when it went down after striking a German mine at the mouth of Lough Swilly, Co Donegal, in 1917. The majority have been recovered but 22 remain on the bed of the Swilly. To mark the centenary of its sinking, photographs, artefacts and oral histories of its sinking, will form part of an exhibition opening next year. For more details, please click BBC.
Photo Credit & Related Story: Wikipedia


NI man bakes cake fit for a prince
The Duke of Cambridge joked he would have a word with The Great British Bake Off judge Mary Berry after being impressed by a cake made by a beaten finalist from Northern Ireland during his visit to Rolls-Royce's aero engine factory. Prince William was presented with a cake modelled on one of the aerospace giant's Trent XWB engines by Co Down Bake Off star Andrew Smyth at the firm's plant in Derby. For more details, please click Belfast telegraph.
Photo Credit & Related Story: News & Star UK

November 30

Taoiseach Enda Kenny begins three day trade mission to the US
Enda Kenny will travel to meet business leaders in Silicon Valley and New York. Mr Kenny says it is a timely opportunity to promote Ireland as a gateway for American firms into Europe. The Taoiseach may also meet with the President-elect Mr Trump while visiting the states. It is reported Mr Kenny mentioned the trip to Mr Trump during their 10 minute phone call last week and a face to face meeting was discussed. To read this news item and many others, please click Breaking News Ireland.


Papal audience for Scorcese after Vatican premiere of Silence
Martin Scorsese had an audience with Pope Francis today after his new movie, Silence, had its world premiere in Vatican City with a special screening in front of 400 Jesuits. The Oscar tipped movie stars Liam Neeson and tells the story of 17th-century Jesuit missionaries, played by Andrew Garfield and Adam Driver, tasked with bringing Christianity to Japan. They seek out Neeson's character, a priest who is believed to have lost his faith. For more details & photos & official trailer, please click RTÉ.


Limerick-based artist wins 2016 ennessy Portrait Prize
Gerry Davis, who is originally from Cahir and is now based in Limerick, graduated from Limerick School of Art and Design in 2009 and works out of Wickham Street Studios in the city, was awarded the prize of €15,000 for his work entitled 'Seán' at the National Gallery of Ireland on Tuesday night. As well as the main award, Gerry will also receive a commission worth €5,000 to produce a portrait for inclusion in the National Portrait Collection. For more details, please click Limerick Leader.


Co. Carlow B&B named Ireland's best value accommodation
Avlon House in Co. Carlow topped the 'best value' category for accommodation in Ireland in the annual trivago Awards. "We're very happy because this has come from customers," said Tom Donagher, owner of the five-bed B&B. "We feel it's genuine and not a panel of people deciding. All we try to do is give visitors to our home a comfortable stay in a warm environment with clean, well-equipped en-suite room and a hearty breakfast," he added. Set a short walk from Carlow town centre, the B&B also boasts four stars from Fáilte. For more details & photos, please click Irish Independent.


Celebrity selling dream Aran Islands home & donating proceeds to help homeless
The offer by Dragons' Den businessman Barry O'Sullivan is in response to the Focus Ireland and COPE Galway campaign to allow high net worth individuals to help solve a critical problem. The result will be that O'Sullivan's very generous gift from the proceeds of one house will help to deliver homes for up to 15 families or individuals. The house is going to auction on December 16 with O'Donnellan & Joyce Auctioneers in their Wild Atlantic Way Christmas Property Auction at 2pm in the Harbour Hotel, New Dock Road, Galway. For more details & photos, please click Breaking News Ireland.


Irish people being encouraged to post Christmas cards
People are being urged to "go offline" this Christmas. It is the brainchild of Fianna Fáil's Roscommon-Galway TD Eugene Murphy who says it could help out Irelsnd's struggling post offices. Deputy Murphy says he wants people to post their Christmas cards this year and forget emails or other digital messages: "There's nothing as nice as being able to get that Christmas card in the post, and you are wondering who it is from and you are looking at the writing on the front of it, it is a great experience." For more details, please click Breaking News Ireland.
Photo Credit: Greeting Card Universe


NI people biggest spenders on Christmas in the UK
Nationwide's Christmas spending report reveals that people in Northern Ireland spend more of their monthly income on Christmas than any other UK region and they also fork out a fortune on children. The new research shows the average adult will part with £646, snowballing to a staggering £33bn across the UK this year alone, with just one in 50 self-professed Scrooges admitting to spending nothing. For more details, please click Belfast Telegraph.


QUIZ: How Well Do You Know Irish Food?
You know how Irish people can't go abroad without their teabags and always complain about the milk and butter in other countries? Well, it's with good reason. Irish food is definitely up there as some of the best in the world and the facts and figures support it. The question is, how well do you know Irish food? The quiz includes questions such as What is Ireland's most exported food product? And How much butter does the average Irish person eat in a year? To take the quiz, please click Journal Ireland.
Photo Credit: Jarkko Laine/Flicker


End of era at Brandywell
It has been home to Derry City since the club's inception in 1928. But when the final whistle sounded at Brandywell Stadium at the weekend, it paused almost 90 years of soccer history in Londonderry. Two teams of former Derry City players graced the turf for charity in the final match at the ground in its current guise. Redevelopment and modernisation work gets under way this week and the multi-million pound project will include a new stand, changing rooms and a new synthetic playing surface. For more details, please click BBC.
Photo Credit: Kevin Morrison

November 29

700 new jobs for Dublin announced
Customer solutions company Voxpro is creating 400 new positions, as it sets up a new office in Silicon Docks at the Point Village. Meanwhile, West Pharmaceutical Services is expanding its Mulhuddart facility and hiring 100 people for it and LinkedIn is taking on another 200 as it works to complete its office at Wilton Place in the coming months. The announcement comes ahead of the completion of LinkedIn's EMEA HQ at Wilton Place, with construction set to finish in 2017. For more details, please click Breaking News Ireland.


Most Irish passports ever issued in a year in 2016
And there's still a month to go.The Irish Passport Office have broken the record for the number of passports issued in a year with 700,000 so far in 2016. The office revealed the new record in a tweet on Monday and stated that last year's total, the previous record, was 669,806. The increase is due at least in part to Brexit, with the number of UK citizens applying for Irish passports shooting up due to fears they may not be able to work in the EU with a British passport in future. For more details, please click Irish Independent.
Photo Credit & Related Story: Irish Examiner


Seeking Douglas Hyde: Ireland's forgotten patriot
In this feature article, Irish Times columnist Brian Murphy writes that he first heard the name Douglas Hyde in the place where he is still remembered best – his home county of Roscommon. Murphy's maternal grandparents lived almost across the road from the Dr Hyde Park, the county's premier GAA ground, which officially opened in 1971, and if at first, he imagined that the stadium was named in honour of a great Roscommon footballer his misunderstanding was quickly corrected. To read the article, please click Irish Times.


A retrospective of one of Ireland's best living painters
Approaching his 80th birthday next year, David Crone is one of the best painters to have emerged on the island of Ireland in the space of his lifetime. You could say, to have emerged in the 20th century, but you'd really have to include the current century, because he's made a significant proportion of his best work over the past 16 years, none of it rehearsing old ideas, all of it fresh and innovative. For more details, please click Irish Times.
Photo Credit: Bryan Rutledge/Fenderesky Gallery


Northern Ireland children are the world's best at maths…
...if you exclude Asian countries. Northern Ireland comes just behind the top five - Singapore, Hong Kong, Korea, Chinese Taipei and Japan - where students aged around 10 years old continue to outperform all participating countries in maths, according to a new report released from TIMSS - the longest-running large-scale international assessment of mathematics and science education in the world at the International Study Centre at Boston College. For more details, please click Belfast Telegraph.
Photo Credit & Related Story: Breaking News Ireland


The Top 10 Best Toy Show moments EVER!
This Friday it will be time to huddle around the TV once more to see all the latest toys and gadgets, host Ryan Tubridy's evermore inventive Christmas jumpers, the surprise celebrity guests and, of course, reams of talented performers. For many families across Ireland, The Late Late Toy Show is the signal that Christmas has well and truly arrived, and it never fails to deliver plenty of fun and heartwarming moments. Here's a selection of favorites rounded up by RTÉ. To watch the video clips, please click RTÉ.


Winter has arrived on Mount Errigal, Co. Donegal
Dramatic drone footage shows a snowy landscape that looks like the Alps. But it's not. Located near Gweedore in the Derryveagh Mountains Mount Errigal is the county's tallest peak. It is also the most southern, steepest and highest of the mountain chain, called the "Seven Sisters" by locals. Bren Whelan of Wild Atlantic Way scaled the mountain during a recent snowfall (he's the tiny figure in the red jacket). "It was wild, but thankfully not windy!' he says. To watch the video, please click Irish Independent.
Video: Wild Atlantic Way Climbing & Photography
Additional copy content: Wikipedia


Festival of Trees celebrated at Enniskillen church
Rossorry Parish Church in Enniskillen, Co Fermanagh, has celebrated the work of community organisations with a festival of 175 Christmas trees. Each of the trees at Rossorry Parish Church was designed and decorated to represent the ethos and theme of charities, community groups, churches, schools and businesses throughout the county. As well as traditional fir trees, there are original designs, including trees made of peacock feathers and parasols. For more details & photos, please click BBC.


Support for an all-Ireland soccer team is growing
Sinn Féin called for the establishment of an all-Ireland soccer team as part of their newly released 'Towards a United Ireland' document. While sports including hockey, rugby and boxing are arranged on an all-Ireland basis, Northern Ireland and the Republic are separate entities in soccer. But the political party this weekend called for the two teams to be united; they have been separate since the 1920s because of a dispute. For more details, please click Journal Ireland.

November 28

Pope Francis 'to visit Ireland in 2018'
Taoiseach Enda Kenny broke the news after a meeting with the Pope at the Vatican on Monday. He said that the Pope "has been an important voice for the young, the poor and disadvantaged". "Glad he will visit Ireland in 2018," he added . The timing coincides with the World Meeting of Families in Dublin in almost two years' time. Since its inception in 1994, there has only been one occasion when the pontiff did not attend the meeting. For more details, please click BBC.
Photo Credit & Related Story: RTÉ/Getty Images


Irish tourism experiencing its best ever year
2016 is set to be the best ever year for Irish tourism, surpassing all previous records. According to Tourism Ireland's latest estimates, 10.5 million people will have visited the island of Ireland by the end of this year. It represents an increase of 11% on 2015, with growth recorded from all markets. Revenue generated by international visitors is expected to be €5.4bn, a 10% increase over last year. For more details, please click RTÉ.


Defence Forces vessel LE Samuel Beckett rescues over 500 migrants
The Defence Forces naval vessel LE Samuel Beckett rescued over 500 migrants from the freezing Mediterranean this morning. The ship, which left Naval Service Headquarters in Haulbowline, Cork on September 23 to help Italian authorities with humanitarian search and rescue operations, said it took in 508 migrants in the early hours. The people were travelling in four separate rubber vessels around 50 nautical miles northwest of Tripoli, Libya. For more details, please click Irish Mirror.


Winston Churchill spoke of his "longing" for a united Ireland
That'saccording to Irish foreign policy documents of the time. The documents detailing his opinions on the Irish partition situation are contained in the newly released Documents on Irish Foreign Policy Volume X, which covers the years 1951 to 1957, as published by the Royal Irish Academy. Churchill was Conservative Prime Minister of the UK twice, between 1940 and 1945 and between 1951 and 1955.For more details, please click Journal Ireland.
Photo Credit: PA Archive/PA Images


Acts of yore: The outdated laws in Ireland that have been repealed
More than 60,000 pieces of legislation have been repealed in a reform programme that began in 2003. The legislation dated from the reign of William the Conqueror in 1066 to as 1950. Included is the Proclamation of 1601 which offered a reward for the capture or death of the "arch traitor" Earl of Tyrone Hugh O'Neill. Also repealed is a proclamation in 1817 which ordered that the consumption of potatoes and oatmeal should be kept for the "lower orders". For more details, please click Irish Times.
Photo Credit: Wise Geek/Info about Irish Potates


Key to go on display in Cork's Collins Barracks
At t the end of the First World War, the rescue of Denis McNeilus from one of the British empire's securest jails showed that Cork's revolutionaries were willing and able to take physical force action. The Donegal-born officer of the local Irish Volunteers brigade was sprung from Cork County Gaol before he could face trial for the attempted murder of a policeman. The family of one of the rescue participants recently presented the key believed to have been taken in the rescue to the military museum at Cork's Collins Barracks. For more details, please click Irish Examiner.


A look inside the stunning home that was once a military fort
Bartra Tower is located in a spectacular setting by the sea in Dalkey. It was recently renovated and turned into a stunning home, complete with stylish bathrooms, by architect Simone Stephenson. Nothing was neglected, not even the humble outside toilet, which is beautifully fitted out in state-of-the-art sanitary ware. The ground floor, where the soldiers used to sleep, is open plan and includes a large living and dining area as well as the kitchen. For more details & photo gallery, please click Irish Independent.
Caption: View from the top


What it's like to be a chef for an airline
An aircraft has to have eight glasses on board for every business-class passenger in case they all like a few extra tipples. That's according to United Airlines' senior executive chef, Gerry McLoughlin, who was in Dublin recently to launch the American carrier's revamped business service, Polaris. The extra glasses, the Irishman said are not a testament to the business passenger's appetite for the hard stuff – it's just a precaution because there is no dishwasher on board an aircraft. For more details, please click Journal Ireland.
Photo Credit: Marc O'Sullivan/United Airlines


Kerry O'Flaherty edges Ciara Mageean to win silver in Dublin
Kerry O'Flaherty pipped fellow Co Down athlete Ciara Mageean for silver at the Irish Cross Country Championships. Shona Heaslip powered to victory in Dublin while O'Flaherty sprinted past Mageean on the line for second place. Fionnuala McCormack's decision to run in the Alcobendas cross country in Spain allowed a real turn up for the books as Kerry athlete Heaslip secured the win. For more details, please click BBC.
Photo Credit: INPHO

November 27

Why the song of the emigrant still strikes a chord today
The story of Irish migration down through the centuries has always been told in song. As long as Irish people have left the island of Ireland, they have brought songs with them to tell the story of why they've left and what - and who - they're missing. It's a rich and emotional swathe of song, but one which you realise is as different and varied as the people who wrote it the more you prod and poke it. For more details, please click Irish Times.
Photo Credit: Don MacMonagle


Little irish towns are big news this Christmas
This last Sunday in November marks the beginning of Advent - though try telling that to retail chains and supermarkets that were stuffing their shelves with tinselly things before Halloween even had a chance to begin. Such premature mistletoe madness reflects how Christmas has become a calculated exercise in consumerism. It seems the modern metropolis - despite its bright lights and supposed liberty - needs to badger us into a buying frenzy. Whereas shopping for the festive season in an Irish country town is magical. For more details, please click Irish Independent.


Irish homeowner launches appeal after sweet snap of mum and tot found
It has remained hidden behind a Co Down fireplace for at least seven years. But now the photo of a tot tucking into porridge with what could be a happy mum has materialised after the house owners started a bit of DIY. Gemma Ward, from Bangor, said "I'm hoping I can return this photo to whoever it belongs to. I've lived in my house almost seven years and it's only appeared now and even though the fire has been lit every winter it hasn't ruined it." For more details, please click Irish Mirror.


Hunt is under way for meteorite remnants worth 50 times value of gold
The meteorite was spotted in the skies above Ireland at around 5.20pm on Wednesday, with most reports coming from Co Donegal. Retired taxi driver John Gallagher, from Donegal town, says he saw the meteorite slow down and fizzle out in mid-air over the Bluestack Mountains. "It was a huge fireball and it was very, very close. It seemed to be going quite slow and then it seemed to drop," he said. For more on this news item, please click Irish Herald.
Photo Credit & Related Story: Donegal News


What is bringing classical and video game music together?
An Irish woman. Next Friday, the National Concert Hall will play host to a world first. There, the musical worlds of gaming and classical music collide with Video Games Classic, a concert of major video game soundtracks and classical music. The concert will see RTÉ's National Symphony Orchestra come under the control of Eimear Noone, an award-winning Galway composer who marries the two styles. Currently based in Los Angeles, she has become arguably the world's premier conductor of video game scores. For more details & video clip please click Journal Ireland.


Niall Horan assures fans that One Direction will reform
Niall Horan has assured fans that One Direction will regroup in the future, saying it would be "ridiculous" if they didn't. The 23-year-old Mullingar man said they are all enjoying how "chilled" their hiatus has been so far, with each member pursuing different things.I don't think anyone needs to worry about us. We are fine. We will be back." Horan, who just released his debut solo single This Town, recently performed at the American Music Awards. For more details, please click RTÉ.


Cool weather in Donegal makes for a spectacular view
When the weather outside is cool and clear it can lead to some of the most beautiful views, like the one pictured. The weather at Dunlewey Lake in Co Donegal was so cool and clear that there was a seemingly perfect reflection of the surrounding hills on the water. When you watch the video try turning it upside down and see if you notice the difference. To watch the video and for many other news items, please click Breaking News Ireland.


Ireland victorious over Australia 27-24
Ireland won a pulsating Test against Australia to clinch victories over the 'big three' southern hemisphere teams in the same year for the first time. Tries from Iain Henderson and Garry Ringrose helped the hosts to a 17-0 lead but the Wallabies fought back with three touchdowns to move into the lead. Keith Earls' score proved decisive but it was the Irish forwards who laid the platform in a breathless encounter. The result ended Australia's hopes of a Grand Slam over the home nations. For more details, please click BBC.
Photo Credit, related story & photo gallery: Belfast Telegraph/Brian Lawless/PA Wire


Katie Taylor wins debut fight as a pro
Ireland's Taylor, a five-time world and 2012 Olympic champion, was simply in a different class to her Polish opponent.Taylor's next fight is on the undercard of Anthony Joshua-Eric Molina on 10 December and she could challenge for a world title at the end of 2017. "That would be the dream, boxing for a world title in Dublin, or anywhere in Ireland," she said. (But) "I don't want to get too carried away, it was only my first fight as a pro…" For more details, please click BBC.
Photo Credit: Getty Images

November 26

"My mum was so proud of her connection to Seamus Heaney"
In Seamus Heaney's country house in Wicklow, there's an old 'settle bed' bequeathed to him by a relative, Biddy Carmichael from Lavey, near his hometown of Bellaghy. It doesn't make the most comfortable bed. But Heaney thought so much of it, he wrote a poem entitled The Settle Bed and sent a signed copy to Biddy's home-help, Sarah McGill. The poem is now in the possession of writer Bernie McGill, pictured, acclaimed for her debut novel, The Butterfly Cabinet. For more details, please click Belfast Telegraph.


Belfast's first poet laureate to leave the city
Belfast's first poet laureate, Sinead Morrissey, is to leave the city for a new role at Newcastle University. She will leave her current post at Queen's University, where she is Professor of Creative Writing, at the end of February. Ms Morrissey was appointed Belfast's first poet laureate by then Lord Mayor Mairtin Ó'Muilleoir in July 2013. She was subsequently appointed professor at the Seamus Heaney Centre for Poetry at Queen's University in 2015. For more details, please click BBC.
Photo Credit: PressEye


Top tips for festive displays from leading Irish florist
Joeanna Caffrey, pictured. left her marketing management career to follow her dream of working with flowers. She describes her approach as contemporary, but she will always try and bring the outside in. One of her tips is about feeding your plants. She says "Always use flower food and if you don't have any, put a small amount of sugar in, which works just as well. Joeanna recently opened a second space at Avoca Kilmacanogoue, Co. Wicklow, joining her existing store at Avoca Rathcoole. For more tips, please click Irish Independent.


Schoolgirl's app could save hundreds of lives on Ireland's roads
Aoife Kearans, a 17-year-old student at Ursuline College in Sligo, came up with a device which alerts motorists that they risk falling asleep up to half an hour beforehand. "I was doing coding during my TY year and wanted to develop an app that would have beneficial social consequences," she said. Aoife's invention is a world first and she's waiting on a patent. She hopes it will be installed in all cars in future. For more details, please click Irish Independent.
Photo Credit: James Connolly


Dublin ranks as one of Europe's best startup hubs
Dublin has been ranked as the eighth-best city in Europe for startups. The city retained its ranking from last year out of 60 major hubs around the continent in the latest European Digital City Index, which was compiled by the European Digital Forum think-tank. Dublin also placed ninth in the scale-up section of the study, one position below where it scored last year which ranked European tech hubs based on their readiness to help companies to grow. For more details, please click Journal Ireland.
Photo Credit: infomatique


Irish-founded Stripe is worth over $9bn after huge funding round
The on-line payments company founded by Limerick brothers Patrick and John Collison, is estimated to be worth over $9 billion after taking on another huge funding round. The round was led by US venture capital companies CapitalG and General Catalyst. Existing investors such as California-based venture capital firm Sequoia Capital were also said to be involved. For more details, please click Journal Ireland.
Photo Credit: Pamela Littky/Stripe


Wicklow woman 'cool as a cucumber' after winning €500,000
The lucky woman, who wishes to keep her win private, collected her cheque at Lotto HQ on Friday after winning the top prize in the Lotto Plus 1 draw on Saturday, November 5. While taking the life-changing win all in her stride, her close friends thought that they would never get her to Dublin to collect her winnings. One of them said "She has been going about life as usual, with a half a million euro lottery ticket in her bag. As cool as a cucumber!" For more details, please click Breaking News Ireland.
Photo Credit: Sam Boal/Photocall Ireland


Watch RTÉ's spine-tingling rugby promo for Ireland vs Australia
After devouring Springboks and Kiwis, can Ireland's pack hunt down the Wallabies? In the run-up to the all important rugby game today, RTE have released a spine-tingling promo to get you in the mood. Meshing David Attenborough's latest offering 'Plant Earth II' with footage of Ireland beating the All Blacks in Chicago and preparing for their latest test against Australia, this two minute clip will have you rearing to go. To watch the video clip, please click Breaking News Ireland.
Photo Credit: Autumn Internationals


From the Rio Olympics to the Onassis stables: Going Global breaks records
The granddaughter of the celebrated Greek shipping magnate Aristotle Onassis has bought Olympian Greg Broderick's horse, Going Global. The record-breaking sale, in the region of €10-12m, was completed yesterday when the horse left the stables outside of Thurles, Co Tipperary. The fee is believed to be the biggest ever for an Irish horse, making it one of the most expensive showjumpers in the world. The 10-year-old gelding was bred in Ireland at Mill House Stud in Gowran, Co Kilkenny. For more details, please click Irish Independent.
Photo Credit & Related Story: Horse Sport Ireland

November 25

Harland and Wolff secures 200 jobs with 'multi-million pound contract'
The "multi-million pound contract" is with wind farm developer Scottishpower Renewables. The engineering firm is to make 24 steel foundation jackets for wind turbines to be used in the North Sea. The work will take two years to complete. Harland and Wolff said the new contract is "very significant for Belfast". It added that the structures, at more than 65m tall, will almost be as "prominent in the Belfast skyline as the famous Samson and Goliath cranes". For more details, please click BBC.


Survey reveals the brands Irish emigrants miss the most
Tayto Crisps have been named the "most missed" food by Irish emigrants, according to Checkout magazine. Other brands missed by those living overseas include Cadbury chocolate, which is second on the list, followed by Kerrygold butter. In the battle of the tea brands, Barry's edges out Lyons in fourth and fifth place respectively. Guinness came next, with stout drinkers claiming it tastes better in Ireland. For more details, please click Breaking News Ireland.
Photo Credit & Related Story: Journal Ireland - asko Lazarov/Photocall Ireland


Musicians' favourite emigration songs
Lisa O'Neill, Conor O'Brien, Iarla Ó Lionaird, Mick Flannery, Adrian Crowley and others discuss what songs move them most. For Conor O'Brien of the Villagers,(pictured) his favorite is The Dubliners' recording of Spancil Hill. He says "I used to listen to it after listening to So Long Marianne by Leonard Cohen because they have a similar spirit and tempo. It initially presents itself as a song about missing the people and the rituals of home but ultimately it's about remembering your first love. For more details and video/audio clips, please click Irish Times.
Photo Credit & Video Clip: You Tube


Six Irish tunes you need to hear
At least, that's according to RTÉ. The list includes This Town by Niall Horan and in the video clip, animator Marius Franc interprets the lyrics to the One Direction star's love letter to his hometown of Mullingar, to the tune of over 1,800 hand-drawn illustrations. Also on the list is The Old Churchyard by Pauline Scanlon, pictured. It's one of the highlights from Gossamer, the new album (and her first solo effect in a decade). To listen to all the tunes and view the video videos, please click RTÉ.
Photo Credit & Related Story: Spirit Store


The modest NI heroine who was part of the code-breaking Enigma team
Kathleen Cuthbert never spoke about the top secret work she did at Bletchley Park. The Co Antrim woman was headhunted to join the elite team of code-breakers tasked with cracking the Nazi Enigma code. Only now, after her death earlier this month, can her remarkable story be told. She studied French and German literature at Queen's University and in the summer of 1945 she was awarded a Master's degree. For more details, please click Belfast Telegraph.


Twink's €1.2m Dublin Georgian mansion on offer
Adele King, popularly known as Twink, has been among those who have fought long and hard, but ultimately unsuccessfully, against a banks driven campaign of repossession which is currently affecting hundreds all over Ireland. This week her much publicised three-year battle to hold on to Idrone House, her 18th century Georgian mansion at Idrone Avenue in Knocklyon in Dublin 16, came to an end as the property was placed for sale with a price tag of €1.2m attached. For more details & photos, please click Irish Independent.


Co Antrim man shares his secrets to long life
102-year-old John McLarnon has lived through two world wars, the creation of the Irish Free State and the administrations of 20 prime ministers. He has lived in the same house in the townland of Largy, near Portglenone, since he was born in 1914. "Our generation ran about in their bare feet, we went to school - everyone did, in their bare feet," he said. John credits his longevity to a life of moderation; he doesn't smoke or drink but does have a sweet tooth. For more details & video , please click BBC.


Is this the least expensive residence in Northern Ireland?
The flat in Co Tyrone is being offered at auction with a guide price of £8,000. The one-bedroom pad in Fintona, close to Omagh, is described as having very good rental potential. It could offer an investment return as high as 20% if it sold for the guide price and achieved a rent of £350 per month. Last year the property was offered at auction for a guide price of £4,000, but went for more than double that. For more details, please click Belfast Telegraph.


Ireland team-mates laud Rory Best as he prepares to win 100th cap
The hooker won't allow winning his 100th Ireland cap to deflect his total focus from beating Australia on Saturday, says team-mate Andrew Trimble. Best will become the fifth Irishman to reach the milestone after Brian O'Driscoll, Ronan O'Gara, Paul O'Connell and John Hayes. "He'll rise to the occasion but will be humble enough not to make the day about him," says Ulster team-mate Trimble. "That's what you want from a leader and why he's looked up to so much." For more details, please click BBC.

November 24

How the irish saved the first Thanksgiving
The first Thanksgiving was actually celebrated on February 21, 1621 when a band of starving pilgrims at Plymouth Rock were saved at the last minute by the arrival of a ship from Dublin laden with food. It turns out, from records at the Massachusetts Historical Society, that the wife of one of the prominent Plymouth brethren was the daughter of a Dublin merchant and that it was he who chartered the vessel, loaded it with food and dispatched it to Plymouth. For more details, please click: David Mixner.
ED. NOTE: We would like to take this opportunity to wish Americans the world over a safe and happy holiday.


Will Ireland have a white Christmas?
The bookies think s - they are slashing the odds as temperatures plummet. Hayley O'Connor of Ladbrokes said "Frosty weather has people dreaming of a white Christmas and interest in the betting has increased over the past couple of days. Records over the past 70 years show punters could be on the money and another cold snap would certainly see the odds further on the slide." For more details and photo gallery, please click Irish Mirror.


There's a lot more going on in Dublin than you might have thought
As the video says, if you think you know Dublin - think again. Tourism Ireland's new film "Dublin – Tales of the Unexpected" highlights some of the quirkier, lesser known things about the republic of Ireland's capital city. The 66-second clip reminds Dubliners and visitors that the city has many attractions off the beaten track, such as underground mummies and the 26 towers built to battle Napoleon. To watch the video, please click Breaking News Ireland.


100 new jobs for Northern Ireland announced
The announcement was made by Economy Minister Simon Hamilton during a visit to Londonderry. The announcement represents an investment of £5.6m, including almost £600,000 from Invest NI. The jobs will be based at 10 different companies in the Derry, Strabane, Eglinton and Maydown areas. Many of the positions are well paid and cover areas such as IT, architecture, engineering and design. To read this story & many more, please click BBC.


From Irish Water to Irish beer, the crafty plan to help brewers
Alan Kelly, the former Environment Minister, has proposed removing regulatory barriers for breweries, microbreweries, cider makers and distilleries which prevent them from selling their products on their own premises. Many distilleries are marketed as tourist attractions which offer guided tours. However, Mr Kelly said that much to the frustration of their owners, they cannot offer beer tastings to their visitors and cannot sell their products. For more details, please click Journal Ireland.


Two Irish architects scoop world prize
At a time when controversial brutalist architecture is due to be torn down across Dublin city centre, two female Irish architects have scooped a prestigious architecture prize with a building in the brutalist style in Peru. Yvonne Farrell and Shelley McNamara of Grafton Architects won the first-ever RIBA International Prize for designing the new Engineering University in the Peruvian capital of Lima. For more details, please click Journal Ireland.


End of an era as RTÉ pulls plug on in-house children's television
RTÉ has announced it is to outsource all of its TV programming for young people to the independent sector. A host of well known personalities have cut their teeth on RTÉ children programming down through the years, including radio legend Ian Dempsey and singer and presenter Emma O'Driscoll. And they also launched some of the most memorable kids' programmes in Irish TV history, including 'Wanderly Wagon', 'Bosco', and 'The Den' with Zig and Zag. For more details and pics, please click Irish Independent.


Irish rockers Hothouse Flowers doing bloomin' great on iTunes charts
That's because the opening sequence of Jeremy Clarkson's new car show, The Grand Tour featuring Clarkson and fellow former Top Gear presenters Richard Hammond and James May which debuted on the Amazon Prime web streaming service on Thursday, and dazzled viewers with the spectacular opening, included I Can See Clearly Now, a track from the band's well-received 1990 album. It garnered rave reviews on Twitter with many viewers saying the song was stuck in their head. For more details, please click RTÉ.


'Massive' leaves are making headlines in Wexford
Wexford is a town not afraid of tackling the big issues, if a headline in The Gorey Guardian is anything to go by. According to the newspaper 'massive' leaves falling from the trees have become a health and safety issue that requires the attention of the local councillors. The headline is now causing an online stir after publishing the story. As one Twitter wit said "I've never been more proud to be from Gorey." To read the clipping in all its Gorey glory, please click Breaking News Ireland.

November 23

Pope's visit to Ireland: Taoiseach to extend an invitation in person
Taoiseach Enda Kenny will meet with Pope Francis in The Vatican next Monday. Mr Kenny today said he asked for the meeting with the Pontiff at this stage to tell of his support for the Irish Catholic bishop's invitation for Pope Francis to come to Ireland in 2018. It is widely expected that the Pope will visit Ireland for the World Meeting of Families in Dublin in 2018. Mr Kenny is to tell him that all the courtesies of a state visit would be accorded. For more details, please click Irish Independent.
Photo Credit & Related Story: Journal Ireland/Niall Carson


Sebastian Barry and Maggie O'Farrell shortlisted for Costa book award
Irish authors Sebastian Barry and Maggie O'Farrell, both former winners, have been shortlisted for the 2016 Costa novel award, for their novels Days Without End and This Must Be the Place. The judges described Barry's Days Without End as a "beautiful, poetic book – heart-wrenching and hopeful in equal measure" and called O'Farrell's This Must Be the Place "an utterly involving read, both funny and heartbreaking – technically dazzling, but never losing its human touch". For more details & photos, please click Irish Times.


Hark! The herald Enya sings in historic Cork chapel
The Donegal-born singer, who has sold more than 80m albums worldwide and who guards her privacy intensely, posed for photographer Denis Minihane during a break in recording for a Christmas TV special in the historic Honan Chapel at University College Cork (UCC). Enya spent the day in the landmark chapel, which celebrated its centenary last weekend, recording carols, including 'Adeste Fideles', and a stunning version of 'Oiche Chiúin' - Silent Night. For more details, please click Irish Examiner.
To hear Enya sing a version of 'Oiche Chiúin', please click Silent Nightl


Final Other Voices acts announced
Dublin duo All Tvvins, the new look Imelda May, Le Galaxie and Saint Sister are among the acts added to the final line-up of this year's Other Voices Live festival and TV show in Dingle. All Tvvins, who released their acclaimed debut album IIVV earlier this year, will join already announced acts Lisa Hannigan, Rejjie Snow, Pixie Geldof, Margaret Glapsy, Girl Band and Kojey Radical to record the fifteenth series of the music show between December 2 and December 4 in St. James' Church. For more details, please click RTÉ.


There are 110,000 dollar millionaires in Ireland
That's according to a new Global Wealth Report by Credit Suisse. The report also revealed that upwards of 169,000 Irish people were in the top 1% of global wealth in 2016, up from 159,00 people in 2015. It means the wealth of Irish residents has risen faster, individually and in terms of total household wealth, than all other countries in the report, bar Japan, New Zealand, Hong Kong and the Czech Republic. For more details, please click Journal Ireland.
Photo Credit & Related Story: One in 40 people living in Dublin is a millionaire/ David Soanes


The Quiet Man: "The theme is not likely to be well received here"
The Irish embassy in Washington feared protests by Irish Americans against the romantic comedy The Quiet Man, newly released documents reveal. The Oscar-winning John Ford film has been conserved in the US National Film Registry for its "cultural, historical, or aesthetic" significance. But one official said of the the 1952 film…"I fear it will be regarded by the Irish-American element here as purporting to portray actual life in Ireland." For more details, please click BBC.
Photo Credit: Getty Images


Aslan mane attraction as CS Lewis Square is opened
The magical space, dedicated to one of Belfast's most famous authors, marks the life and work of Lewis, who spent his early childhood in east Belfast. Featuring seven sculptures created by Irish artist Maurice Harron and based on characters from The Lion, the Witch and the Wardrobe. three hree hundred trees have also been planted around the square, which has a capacity to hold 2,000 people. For more details, please click Belfast Telegraph.


Irish lads wow crowds with cracking rendition of Rubberbandits song
A 30-man stag party had a great welcome in Budapest after the group of Irish men helped out two buskers during their trip. Michael Kelly from Derry shared a video of his friend Marty Healy serenading a crowd of onlookers with a rendition of one of Ireland's most popular songs 'Horse Outside' by the Rubberbandits. Michael said he and Marty regularly sing together in a band. "We are part of a band called Kelly's Men which is an Irish band based in Derry so we always end up giving out a song or two anywhere we go." To watch the video, please click Breaking News Ireland.
ED NOTE:Not for listening to with kiddies or at the office!


Katie Taylor fit and ready to embark on exciting journey
A first foray into the pro game at Wembley Arena this weekend against Karina Kopinska gives Taylor an early opportunity to announce herself on this stage. The experienced Pole, with seven wins from 24 bouts to her name, shouldn't pose too many problems to the most successful female amateur boxer of all time. "It's a huge night for me, the start of an exciting new journey," she said to an audience of photographers, camera crews and journalists at Dublin's City Hall. For more details & photos, please click Journal Ireland.
Photo Credit: Niall Carson

November 22

Renowned Irish author William Trevor, RIP
The Cork-born author, who is as known for his short story writing as his novels, died at his home in Devon according to his publisher Penguin Random House. Trevor's work saw him winning the Whitbread Prize for British and Irish fiction three times and being nominated for the Booker Prize four times. Born in Mitchelstown in 1928, Trevor moved to England in the 1950s where he lived out his life with his wife Jane Ryan and his two sons Patrick and Dominic. For more details, please click Journal Ireland.
Photo Credit: Archive/PA Images


Irish Defence Forces take command of UN peacekeeping battalion in Lebanon
A ceremony will mark the transfer of command of the UNIFIL battalion from Finland to Ireland, for two years Irish and Finnish forces form a joint unit in the region, with some 380 Irish personnel involved. Minister with Responsibility for Defence Paul Kehoe who is attending today's ceremony says the Irish Government remains strongly committed to Ireland's peacekeeping role in Lebanon. To read this news item, please click Breaking News Ireland.


Ryanair launches massive recruitment drive
The airline is looking to fill upwards of 2,000 cabin crew positions in Ireland and Europe. No previous cabin crew experience is required, but applicants need to fulfill several basic criteria including experience in dealing with the public, fluency in both spoken and written English, be physically fit, and be friendly and outgoing, have a fun personality and be over 18. For the full list of basic requirements and other details, please click Irish Independent.


Video: Cute Irish kids read their letters to Santa in Dublin's GPO
Christmas cheer was all around the GPO today as the first group of children posted their letters to Santa. The GPO set up a special Santa post box at the unveiling of their crib (Nativity Scene) with Disney Princesses as special guests. Casey and Ellie Rose, both five years old, couldn't wait to post their letters and spent some time dancing with the princesses in between. "Santy comes to the boys and girls who are good or bad," Casey said. For more photos and to watch the video, please click Irish Independent.


What's it like to stay at Dublin City's only castle hotel?
Just a short bus ride from Dublin City Centre, Clontarf Castle has quietly been upping its game, recently unveiling a €3 million revamp of its bedrooms, dining and public areas. All have been overhauled in a building blending a 12th-century castle, 18th-century manor house and modern additions - including a soaring atrium and swish, glass-encased foyer that combine to create one of the best hotel entrances in Ireland. For a first-hand account of the Clontarf Castle experience, please click Irish Independent.


Revealed: Trivago's highest rated NI B&Bs, breakfasts and hotels
Travel search site Trivago has released the results of its annual awards - naming the best accommodation in Northern Ireland according to visitor ratings. The awards included categories for value for money, quality of breakfast and guest service. Pictured is Tara Lodge in Belfast which won Best 4-star Hotel and the Best Accommodation for Service. The best 5-star hotel - The Merchant - is also in Belfast. For more details and photos, please click Belfast Telegraph.


Irish man gets $750 tip from kind stranger so he can travel home with new baby
Girlfriend and mom-to-be Taryn Keith, who lives in Houston, Texas, posted a photo of the tip her boyfriend Ben received from one of his customers. The generous customer left a $750 tip on a $122.87 bill, with a note saying: "Hopefully, this can get you back to Ireland for the holidays." The note went viral after it was shared on Love What Matters's Facebook page with more than 6,000 shares. For more details, please click Breaking News Ireland.


Northern Ireland businessman buys LaFerrari Aperta for a cool £1.6m
The new owner, Philip Shields, proudly boasts the largest collection of Ferraris in Ireland with the new Aperta bringing his total to 15. He took delivery of his special new wheels - in Rosso Corsa red and Nero black with a grey pinstripe - four days ago on the same day as fellow Ferrari collector, celebrity chef Gordon Ramsay. Just 150 of the sleek new sports cars have been built and sold by invitation-only to Ferrari's best customers worldwide. For more details, please click Belfast Telegraph.


Rory McIlroy to focus on producing his best golf next season
The NI golfer recorded two top-10 finishes and two missed cuts in this year's majors and described his putting as "pathetic" after making an early exit from the US PGA for the first time in his career. "My major championship performances haven't been what I wanted, but if you take the majors away I feel like I have played pretty well and had a good season," he added. McIlroy, who has four majors to his name, failed to genuinely threaten to add to that tally in the year's four biggest events. For more details, please click BBC.
Photo Credit: Getty Images

November 21

From the page to the gallery wall - striking portraits of 1916
They were specially commissioned by the Irish Independent to commemorate the 1916 Rising. Now, a series of portraits of revolutionaries will go on display in a striking exhibition. The portraits, painted by Jon Berkeley, were designed as cover images for the Irish Independent 1916 Collection, a 10-part supplement series published in partnership with UCD and Ireland 2016. Mr Berkeley, who has been featured in publications such as the 'Washington Post', 'Time' and 'The Economist', says he was excited to get involved with the project. For more details & photos, please click Irish Independent.


Seven Irish books nominated by libraries around the world for award
Works by a number of Irish writers have been longlisted for the world's most valuable annual literary prize for a single work of fiction published in English. Organised by Dublin City Council, the 2017 Award was launched today by Lord Mayor, Brendan Carr, Patron of the Award, who praised the International DUBLIN Literary Award for its promotion of excellence in world literature as well as for the opportunity to promote Irish writing internationally. For more details, please click Breaking News Ireland.


Planxty - Between the Jigs and the Reels
The popular trad musicians have just released delightful retrospective CD with accompanying DVD. The CD consists of 17 tracks drawn from the handful of studio albums. It is gently understated music from another era, carefully arranged with an ear for variety; there is an organic credibility about the early material, and no sense of post-production, just the expertly- woven wool of the music. To read the full review please click RTÉ.


More stunning photos of Ireland
It may be a small country, but when it comes to breathtaking views there's never a shortage. The gallery includes the iconic cliffs of Moher pictured, the Northern Lights over the Giants Causeway, Fanad Head in Co Donegal, Wicklow National Park, and a mist-shrouded view taken in Omagh, Co Tyrone. To view all of the photos in the gallery, please click Breaking News Ireland.
Photo Credit: Sean/Wild Sky Photography


Phoenix Park tunnel reopens
It is the first time in over a hundred years that the tunnel which runs under the park will provide new peak services for commuters travelling between Newbridge and Grand Canal Dock. Minister for Transport, Tourism and Sport Shane Ross TD said "I'm delighted to announce the opening of this key piece of our public transport service… As Minister for Transport I am very proud to be one of the first commuters to travel this line and I heartily encourage others to do so." For more details, please click Breaking News Ireland.
Photo Credit & Related Story: Inside the Phoenix Park Tunnel


Dunnes Stores is now Ireland's largest grocery retailer
Dunnes Stores has overtaken SuperValu to become Ireland's largest grocery retailer. That's according to figures from Kantar Worldpanel Ireland which show the retailer increased its market share to 22.6% during the past 12 weeks to clinch the top spot. Kantar Worldpanel Director David Berry said Dunnes' strong performance was "largely down to its continued success in encouraging larger shopping trips via its 'Shop & Save' promotional campaign. For more details, please click RTÉ.


New survey reveals Irish mammies are the backbone of the nation
The College Awareness Week 2016 survey asked Oireachtas Members who was the biggest influence on their decision to go to college, one in three said their "mammy". The findings suggest that prospective third-level students should consider advice offered by family and guidance counsellors, as well as by the wider community. For more details, please click Breaking News Ireland.
Photo Credit: Irish World


Photographer's images of derelict NI properties become Facebook hit
Faded, forlorn and forgotten, the once-stylish wedding dress hangs sadly in the dusty and deserted bedroom of an abandoned farmhouse, offering no clues about who wore it. Or where. Or when. For seven years now, the photographer - who wants to be identified only by her Christian name, Rebecca - has been taking a spell-binding journey through the past and her work is hugely popular on scial mdia. For more details & photos, please click Belfast Telegraph.


Peek inside Wicklow home that looks like it's straight out of a fairytale
It was love at first sight for the current owners of The Old Rectory. "We passed it one day when we were going riding," they said "and experienced a 'coup de coeur', as the French saying goes. At the time we were living in a lovely house in Monkstown but within a few days we had bought it and were making plans to move." That was 24 years ago. "It is a beautiful, sturdy old house," "but it's too big for us now and it's time for another family to enjoy it as much as we have" they added. For more details, please click Irish Independent.

November 20

'Voice of Waterford' Billy McCarthy, RIP
The death has occurred of popular Waterford broadcaster Billy McCarthy following a short illness. WLR FM Managing Director Des Whelan expressed his profound sorrow at the passing of the 62 year old. "Billy was a much loved friend and colleague of all of us here at WLR FM. His untimely death is a huge loss not just to our listeners but to all of us who had the fortune to work with him for many years". Mr Whelan said he first met Billy when they were just teenagers with a passion for music. For more details, please click Irish Times.
Photo Credit: Beat FM


Top amateurs capture Ireland's natural beauty in 12 snapshots
The natural treasures of the island of Ireland are much-trumpeted – and with good cause. The annual Top Oil calendar competition is hitting its tenth anniversary this year and decided upon 'Ireland Alive' for its 2017 theme. Over 1,000 Irish amateur photographers entered this year and John Burke from Tipperary took top prize with his study of dolphins off the coast at Youghal. To view the images that will feature in 40,000 editions of the calendar this coming year, please click Journal Ireland.


Michael Palin's favourite railway line set to re-open
A section of train tracks once described by travel journalist Michael Palin as "one of the most beautiful rail journeys in the world" is set to re-open following upgrade work. Translink has announced that train services on the world-famous railway line will return to normal from Monday. Even the Queen and the Duke of Edinburgh are fans of the section which runs from Coleraine to Londonderry, and enjoyed a train journey along it in June. For more details, please click Belfast Telegraph.


Keith Duffy and Brian McFadden risked life savings on Boyzlife tour
The Dublin duo who were formerly members of Boyzone and Westlife respectively, delved into their own pockets in order to cover the cost for their 12-date tour. They organised their tour without the backing of a promoter "That meant we fronted the costs ourselves until the tickets sold," McFadden said. Duffy commented "The night before tickets went on sale was definitely a sleepless night for us." Happily however, tickets sold out within six hours of going on sale. For more details, please click RTÉ.


Abrahamson and Bressie receive Honorary Fellow Awards from IADT
Director Lenny Abrahamson and musician and mental health advocate Niall Breslin, also known as Bressie, have received Honorary Fellow Awards from the Institute of Art, Design + Technology in Dun Laoghaire. Lenny Abrahamson was nominated for an Academy Award for his direction of Room, the 2015 film adaptation of Emma Donoghue's novel. Niall Breslin was the lead singer, guitarist and songwriter with pop band The Blizzards. For more details, please click Irish Independent.


10 most expensive houses for sale in Northern Ireland - Winter 2016
House prices have risen by around 6% in Northern Ireland over the past 12 months - pushing more homes above the £1million mark. That's according to Ulster University's Quarterly House Price Index Report. The report also highlights a major shift in the market share taken by newly built property at 20%, suggesting further strengthening of private sector housing development. For more details and to view a gallery of 30 photos, please click Belfast Telegraph.
Photo Caption: No 1 Foxleigh Hall, 97 Villawood Road, Dromore, Down, Price £2,250,000


Unique home in Carrigaline, Co Cork on offer
Gazing out from the back of this house, to the water and slipway past tall Scots Pines, you could be forgiven for thinking you were in some Californian peninsula: Monterey? or Lake Tahoe? or even by a water hazard on a golf course. It's well-named: Tideways does exactly what you'd hope it would do, it relates to the ebb and flow of the tides, a constant reminder of the constants in life, rises and falls, and the variations within it too, from spring tides to glistening moonlit waters. For more details, video clip and photo gallery, please click Irish Examiner.


Hostelworld's millionaire founder poaches talent from two hot Irish startups
Ray Nolan founded the travel website, formerly called Web Reservations International,in 1999. He sold the company ten years later for over €200 million – and in the process personally bagged around half that sum. His latest startup, e-commerce software firm XSellco, founded in 2012, has just announced two senior employees have joined its ranks: Barry Doyle formerly of Storyful and Frank McCracken of Boxever. For more details, please click Journal Ireland.
Photo Credit: Angels Summit


New boxing movie set in Belfast appeals to public for funding
Michael Conlan, Liam Neeson, Geraldine Hughes and James Nesbitt among a host of Northern Ireland's boxing stars and celebs backing a new boxing movie Guard which is struggling to finance itself. The team is just £2,000 short if what they need fund it and are now appealing for the public to help. Boxing movie Guard is set to go into production in Belfast early next year, but so far though, only 86% of the budget has been raised, with a few days to go before the deadline. For more details, please click Belfast Telegraph.

November 19

Irish-born Kevin Farrell one of 17 new cardinals appoined by Pope
The Dublin-born newly appointed Cardinal left Ireland when he was 19 yearsold. Since then he has pent most of the last 50 years in Church service in the USA, first in Washington and then as Bishop of Dallas, Texas. Saturday's ceremony followed along traditional Vatican lines with the new Cardinals kneeling in front of the Pope at the altar of St. Peter's, where he placed their red hat (biretta) on their heads, as well as putting an episcopal ring on their finger. For more details, please click Irish Times.
Photo Credit: AFP/Getty Images


Photo of Dublin's Custom House wins Irish round in major competition
The photo was given the recognition by the Wiki Loves Monuments Awards. Certified as the world's biggest photography competition by the Guinness Book of Records, the awards are run internationally by Wikimedia, the movement behind the free encyclopaedia Wikipedia. It uses the competition to create a crowd-sourced bank of photos that will be free to use for educational purposes. To view the top 10 Irish images submitted to the competition, please click Journal Ireland.
Photo Credit: Filip Scridon


Magic of Narnia is rekindled for CS Lewis celebration in Belfast
Celebrating the life and work of one of the UK's most influential Christian thinkers in his native city, Belfast's fourth CS Lewis Festival gets under way today. Across five days there will be reflections on the cultural significance of Lewis's rich legacy, his impact on Belfast, and the strong influence his home city had on his vast body of work. Closing the festival will be the official opening CS Lewis Square and unveiling seven Narnia-inspired statues. For more details, please click Belfast Telegraph.
Photo Credit & Related Story: Narnia Statues


Robin retains its position as Ireland's top garden bird
That's according to the annual BirdWatch survey which revealed that the red-breasted Christmas favourite, was recorded in almost all Irish gardens surveyed in the three months to February 2016. Second was the blackbird followed by the blue tit, great tit, the coal tit, magpie and goldfinch. One of the biggest surprises was the return of the greenfinch to the top ten. It had been in decline in recent years. For more details & photos, please click Irish Mirror.


NI people give more than £900,000 to Children in Need
Barra Best and Jo Scott, pictured, presented the evening show in Titanic Belfast. They linked up with the BBC One Children in Need live show to give updates on what was happening around Northern Ireland. One of the highlights of the night saw 178 children from Northern Ireland joining thousands of others from across the UK to form a choir singing "Lean on Me". As the phone lines closed early on Saturday, the UK total stood at £46,624,259. For more details & photos, please click BBC.
Photo Credit & Related Story: Tribute to Terry Wogan


Victorian house once home to award-winning writer on the market
The writer Kildare Dobbs was best known for his short stories, narrative non-fiction, travel books, poetry and journalism. His first book Running To Paradise won a Governor General's Award in Canada in 1962, his adopted home until he was returned to Ireland for burial in Castlecomer in 2013. Dobbs was born in India but spent most of his childhood at Viewmount House in Kilkenny. The lamp-lit, big house of his youth is now on offer. For more details and photos, please click Irish Independent.


New Zealand All-Black stars try their hand at hurling ahead of match
When Joe Brolly compared the Dublin footballers to New Zealand rugby during the summer, saying "they come to play", it's doubtful he also envisaged the All Blacks trying their hand at hurling.But that's exactly what a lucky group of school children in Dublin's north-inner city got to witness yesterday. Checking out the ancient sport after arriving in an all-black bus, of course, were stars Israel Dagg, Ardie Savea Aaron Cruden, Codie Taylor, Waisake Naholo and Scott Barret. For more details & photos, please click Irish Independent.


Ireland v All Blacks preview
History shows that Ireland struggle to back up historic results with successive wins. The book-makers had Ireland as 10/1 shots before their memorable victory over New Zealand 10 days ago, for the follow-up game the odds are now 7/1 against Ireland winning. An improvement but also a realisation that Ireland have always failed to back up outstanding performances against Southern Hemisphere teams with a repeat victory. For more details & photos, please click Irish World.
Photo Credit: Ramsey Cardy/Sportsfile


Interviewer gives McIlroy socks 'just in case you get cold feet again'
Rory McIlroy was put through the wringer by a nine-year-old fan who quizzed him on everything from his hair to his favourite female tennis pro. The golfer met youngster Billy as part of the European Tour's "Big Little Interview" series. Nothing was off-limits for the miniature interviewer, and he was quick to question McIlroy on who his favourite female tennis player is. The Co Down golfer famously split from tennis star Caroline Wozniacki while they were engaged. For more details, please click Irish Herald.
Photo Credit: Belfast Bulletin/Daily Mail



Sun, Dec 4, 2016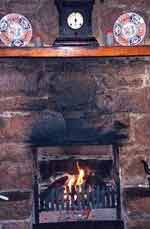 From Bog Land to Turf Fire
Ireland contains more bog land, relatively speaking, than any country in Europe, except Finland. For people in rural areas, turf cut from the bog is still a natural source of heat. Turf cutting begins in spring and then the turf is spread and rickled . Rickled means to pile the turf up in small mounds. By summer, the turf is dry and it's time to bring it home. Everything has to be prepared before the winter comes, or even earlier, because the rain would wet the turf too much. It has to be dry and in the shed before Autumn. Then and only then, can an irish country family look foreward to the cozy warmth of "a turf fire in the cabin."

Resources: The Atlas of the Irish Rural Landscape
Image: Spirited ireland

Click for More Culture Corner.
---
---
Local Time in
---
The Weather
Up the m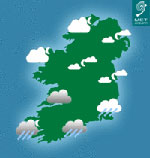 inute forecasts provided by Ireland's official source for all weather-related news. Please click Met Eireann.

---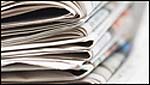 Links to the latest news from Ireland
Here you will find all the stories making headlines throughout the Republic of Ireland and the six counties to the north. This is not intended to be an all-inclusive list. These are the main sources we check every day to bring you those headlines we think you will enjoy reading.

BBC Northern Ireland
Belfast Telegraph
Breaking News Ireland
Irish Examiner
Irish Herald
Irish Independent
Irish Mirror
Irish News
Irish Post
Irish Times
Irish World
Journal Ireland
RTE

---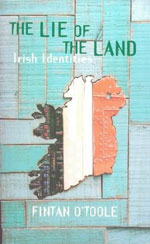 Lie of the Land
by Fintan O'Toole
A regular contributor to the irish Times and The Guardian, O'Toole applies his eagle journalistic eye to the state of ireland at the end of the 20th century. It's a riveting read as O'Toole examines with in-insight, humour and a bit of the blarney, the repercussions of a booming economy which has thrust ireland into the ranks of the richest European countries.
Click here for Lie of the land.

---