Traditions, folklore, history and more. If it's Irish, it's here. Or will be!
"People will not look forward to posterity who never look backward to their ancestors."
-Edmund Burke
---
Quotes

Library: Books, Movies, Music

Prints & Photos

Poetry

---
---
Shops Ireland
---
Bunús na Gaeilge
(Basic Irish)

---
---
Did You Know?
---
Himself/Herself
Write to Us
Readers Write..
Links/Link to Us
---
Advertise with us
---
Awards & Testimonials

Submissions Guide

---

Todays' Irish News



Yes, there are many news items not included here. We deliberately avoid: politics, death, disaster and other mayhem.

Monday, August 31, 2015

---
Happy 70th Birthday, to Van Morrison!
They started turning east Belfast's most famous street into Cyprus a-VAN-ue yesterday for one of the biggest birthday parties the city has ever seen, in honour of the biggest musical star it has ever produced. And speculation was mounting that a number of celebrities will be flying in for the concerts, among them actor Liam Neeson, who once recorded his own version of Van's classic song Coney Island on a tribute album. For more details, please click
Belfast telegraph
.
Photo Credit & Related Story:
BBC
Ten money moans of modern life
Rated the most read story in today's Irish Times, here are the ten things about money that make Irish blood boil, including ATMs that only dispense €50 notes, bars that don't do cash-back and taxi drivers who don't realise it's their job to have change. Is your penny peeve here? If not, tell the Times. To see what is included on the list, please click
Irish Times
.
Thousands attend multi-cultural festival in Belfast
About 20,000 people attended the annual Mela festival in Belfast on Sunday. The festival, held in Botanic Gardens, is one of the biggest multi-cultural events in Northern Ireland. It featured international music acts, dance, food and visual arts and is organised by ethnic arts group ArtsEkta. Nisha Tandon, one of the festival organisers, said the sold out event is at home in "cosmopolitan" Belfast. "There are no barriers - this is about today's Belfast," she said. For more details, please click
BBC
.
Gabriel Byrne and Gareth Peirce among those honoured by Ireland
Actor Gabriel Byrne, solicitor Gareth Peirce and Fr Brendan McBride are among 10 people to receive Presidential Distinguished Service Awards. Hollywood actor Byrne was recognised for his work as a cultural ambassador for Ireland. Gareth Peirce was nominated for her contribution to peace and reconciliation. And Fr Brendan McBride was nomintated for supporting the Irish community following the US Berkeley balcony tragedy. For more details, please click
BBC
.
'The best decision' they ever made'
That's according to the Irish grandparents who sold up and emigrated to Australia six months ago to spend the rest of their days with their young family. Janet and Eugene Bennis captured the Irish public's imagination when they gave up their lives in Limerick last February to move permanently to Brisbane, where their four grown-up children and four young grandchildren are all based. For more details, please click
Irish Independent
.
Irish restaurant and chef of the year announced
Thornton's Restaurant in
Dublin has been Awarded the Restaurant of the Year for 2015 by FOOD & WINE The magazine said, "Celebrating 25 years in business this year, it continues to be one of the most exciting and innovative dining experiences in the country." Meanwhile, Stephen Toman of Ox, Belfast, was awarded Chef of the Year for the third consecutive year and Ox scooped Best Restaurant Ulster for the second year running. For more details, please click
Journal Ireland
.
Big surge in overseas coach tourist numbers
New research shows that coach tourist numbers reached their highest level in recent years in 2014, when 369,000 overseas visitors opted to use this mode of transport to see Ireland — an annual increase of 26%. This represents a strong rebound for a sector which had seen business decline during the economic downturn. However, the coach tours business remains highly dependent on visitors from the US and Canada for such growth. For more details, please click
Irish Examiner
.
Photo Credit & Related Story:
Irish Times/Bloomberg
Google investing €150m in Dublin data centre
400 people will be employed during the construction phase of the project, which has already begun. The company's new two storey facility will be situated alongside its existing data centre at Profile Park near Grange Castle in west Dublin, which was opened three years ago. The first phase of construction should be completed later this year and when fully open it will rank among the most energy efficient data centres in the world. The internet giant has also bought an adjacent 31 acre site, so that it can expand its facilities further in the future. For more details, please click
RTÉ
.
NI's Joe Cassells cruises into World Championship semi finals
The Coleraine man won his lightweight men's pair heat at the World Championships on Monday to progress to the semi-finals at Lake Aiguebelette in France. He and Sam Scrimgeour clocked 6:40.69 in the non-Olympic event to win by almost five seconds from Germany with Australia third. Fellow Coleraine and GB rower Peter Chambers will compete in the lightweight four heats later on Monday. His brother Richard and Alan Campbell won their heats on Sunday . For more details, please click
BBC
.
---
Past Two Weeks
August 30

President signs Marriage Equality amendment into law
The Irish Council for Civil Liberties (ICCL) Executive Director Mr Mark Kelly said: "The President's decision today to sign into law the amendment of the Constitution opening full civil marriage to same sex couples is a vindication of the clearly-expressed wish of more than 1.2 million voters to live in a more equal Ireland. The ICCL warmly welcomes the fact that, following the recent dismissal by the Court of Appeal of spurious legal challenges to the landslide referendum result, marriage equality shall at last be the law of the land." For more details, please click Breaking News Ireland.


Blowin' our mind: what Van Morrison means to us
'A punk before punk was a twinkle in its eye-linered eye,' says poet Paul Muldoon. How do other fans and friends sum him up? This special collection of opinions in honor of Van Morrison's 70th birth as well as other articles put together by the Irish Times, includes this quote by Edna Obrien (pictured) "In my novel Girls in Their Married Bliss, from 1964, the bleakness of burial was partly redeemed by "the Wreaths and the Roses and Mozart and Van Morrison". That voice which I listened to, for over 40 years…" For access to the collection, please click Irish Times.


Co Down stunner crowned Miss Ireland
After a long and extremely close judging, Miss Cork South Aoife O'Sullivan, Miss Dublin West Aishlin Maxwell and Miss Antrim Sacha Livingstone from the village of Hillsborough in Co Sown were brought back to the stage for the crowning and winner's package presentation. Sacha, a 20-year-old portrait artist, was announced as the winner last night at the star-studded Miss Ireland 2015 gala final in Dublin. Sacha will travel to Sanya, China, to represent Ireland in the Miss World Competition, in December. For more details, please click Belfast Telegraph.


The world's biggest photo competition is returning to Ireland
Initiated by Wikimedia, the movement behind free online encyclopaedia Wikipedia, the competition aims to raise awareness of Ireland's national monuments and create a crowd-sourced bank of quality photos that will be free to use. Amateur and professional photographers are invited to photograph the national monuments in their locality and upload their photos to WikiLovesMonuments.ie. The site includes a listing of each county's eligible national monuments. This year the list has been expanded from 503 locations to 970 and now includes historic houses and graveyards. For more details, please click Journal Ireland.


Royal Black Institution on parade in Northern Ireland
About 17,000 members of the Royal Black Institution have taken part in demonstrations across Northern Ireland. Parades were held at five locations on what is known within the institution as Black Saturday. The largest parade was held in Kilkeel, County Down. The last Saturday in August is traditionally the most important day in the Royal Black Institution's year. To read this news item and many others, please click BBC.


Friars walk from Drogheda to Dublin in bid to save church
Three friars from the Dominican Order are on a 57km walk from Drogheda to the residence of the Prior Provincial in Tallaght in a bid to retain their church. Fr Tony McMullen and Fr Jim Donleavy, who will take part in the walk from Drogheda to Tallaght along with supporters, set out on the road to the Order's priory in Dublin today. The walk is part of a campaign to maintain an 800-year tradition of having a Dominican church and priory in Drogheda. Last year, the order announced a withdrawal from a number of centres due to the fall in the number of friars. For more details, please click Irish Examiner.


Portraits of Seamus Heaney to go on display side by side for first time
Two years on from the passing of Seamus Heaney, the Ulster Museum has brought together the first and last portraits of the poet. The last portait of the poet was finished shortly before his death in 2013. Artist Colin Davidson said "One of the lovely things I was so glad I did was to drive the painting down to his house to let him see it. It was due to go to on display in an exhibition I had on in Queen's at the time and Seamus and his wife had planned to go and see it there, but he passed away two days before the opening…" For more details, please click Belfast Telegraph.


Mayo marches on Dublin - but first, the Full Irish
Napoleon once said that an army marches on its stomach. He might have been talking about Mayo's 30,000-strong battalion of fans heading to Croke Park today. Hotelier John Feerick will feed thousands of Mayo fans before and after this afternoon's clash with Dublin in the All-Ireland semi-final. Feerick's Halfway House Hotel in Rathowen, Co Westmeath, has become a totemic rallying point for the green and red army since the proud Mayo man - a native of Ballinrobe - took over the former pub in 1999. A squadron of chefs and catering staff will prepare an astonishing 2,000 Full Irish breakfasts today. For more details, please click Irish Independent.
Photo Credit: Dublin Diary


Ireland win first Eurohockey Chamoionship medal
Hosts England were denied bronze as Ireland recovered from going behind to win 4-2 and claim their first ever medal at the EuroHockey Championships. Shane O'Donoghue sealed victory with a penalty stroke in the final five seconds after England led twice through Harry Martin and Adam Dixon. O'Donoghue and Alan Sothern levelled before Eugene Magee put underdogs Ireland in front. Ireland's man of the match Paul Gleghorne said "We are mixing it with the top teams in the world, teams we aspire to be like and to compete with. "It is absolutely brilliant to get a bronze. For more details, please click BBC.
Photo Credit & Related Story: Irish Times/ Simon Cooper/PA

August 29

Pubs a major draw for visitors to Irish shores
From the Cliffs of Moher to the Book of Kells, Ireland has a lot to offer in terms of celebrated tourist destinations. But more than half Ireland's overseas visitors don't go for the sights, the rich culture or the history. Most of them go just to find the nearest pub. That's according to new research, commissioned by the Support Your Local campaign, which shows that 54% of tourists ranked the pub factor as the main reason for their trip to Ireland. It wasn't all about alcohol, though. For more details, please click Irish Examiner.


Donegal Choctaw keeps link to Great Hunger alive
When Native American Choctaw tribesman Waylon Gary White Deer came to Ireland for the first time, he described it as being like "an arrow shot through time". "There is a teaching among the Choctaw that says feeding someone is the greatest thing you can do because you are extending human life," said the author and artist, who now lives in Donegal. "The first thing Choctaw people do when a visitor comes to their home is offer them something to eat, or just fix them a plate." In 1847, it was this generosity that prompted the Choctaw to donate money to help starving Irish people during the famine. For more details, please click BBC.


Irish cities dominate friendliest in travel survey
The old cliché of the welcoming Irish has been reinforced by a new travel survey which places three Irish cities in the top four for global friendliness. Galway, Dublin and Cork have all been included in a top ten list produced by the US magazine Travel + Leisure. Galway topped the bill as the world's most friendly destination, with Dublin in third and Cork in fourth Only Charleston in North Carolina in the US, which placed second, interrupted the Irish dominance. For more details, please click Irish Times.
Photo Credit: Radford University


National Museum of Ireland: 19th-century vision with 21st-century purpose
There may still be a few dinosaurs in Leinster House but, thanks to the vision and purpose of Lawrence Dundas, third Earl and first marquess of Zetland, mayor of Richmond in Yorkshire and Knight of the Thistle, remnants of the real things have enjoyed more tranquil surroundings for the past 125 years. The National Museum of Ireland was founded under the Dublin Science and Art Museum Act of 1877. Collections had previously been divided between Leinster House, originally the headquarters of the Royal Dublin Society, and the Natural History Museum in Merrion St. For more details & pics, please click Irish Examiner.


Van Morrison Cyprus Avenue concerts to be captered on film
Tourism Ireland has asked veteran Belfast film maker Marcus Robinson (pictured) to make an art film about the new Belfast, based around Van Morrison's concerts on Cyprus Avenue. Marcus said "It's a magical time-lapse film of this elegant and refined street being transformed for this epic concert." Marcus is a fan of Van Morrison's music, and while he will be working, he is hoping he will get some time to enjoy Monday's two concerts that the singer is playing to mark his 70th birthday. For more details, please click BBC.
Photo Credit & Relatd Story: Belfast Telehraph


The Strypes land Irish No 1 and hit UK chart
Cavan R&B terriers™ The Strypes have scored a big victory and knocked Ed Sheeran off the top of the Irish charts with their new album Little Victories. Further afield, there was even more good news for the Cavan rockers as the album entered the UK charts at a very respectable number 17. This week's only other new entry in the top 10 is Jess Glynne's Cry When I Laugh, while the Straight Outta Compton effect has propelled Dr Dre's acclaimed new album Compton up 11 places to No 4. Can't Feel My Face by The Weeknd spends its second week at No 1 on the singles chart. To view the complete lest of Ireland's top ten albums, please click RTÉ.


Galway debuts "Ireland's first western"
A film described as "Ireland's first western" received its debut cinema screening in Galway on August 28th. An Klondike was filmed entirely in the west of Ireland and tells the story of Irish emigrant brothers trying their luck in the Yukon during the gold rush. The Eye Cinema in Wellpark, Galway gave the film its first commercial showing following its success as the closing film at this year's Galway Film Fleadh. An Klondike has now been put forward for consideration as Ireland's entry in the Foreign Language Film category at next year's Academy Awards. For more details, please click RTÉ.


Contest to crown new Miss Ireland enters final stage
Dressed to the nines and showing off their biggest smiles, 32 beauties are set to battle it out for the Miss Ireland crown. Lovely ladies from across the country will go head to head at this evening's contest at the Crowne Plaza Hotel in Santry. The winner will take over the title from 2014 winner Jessica Hayes and represent Ireland in the Miss World pageant in China later this year. This year sees a change in the competition format as the infamous bikini round has been dropped in favour of a talent section. For more details, please click Irish Herald.


Rugby World Cup 2015: Irish stars return for Wales match
Ireland take on Wales in their third World Cup warm-up at 2.30pm Irish time, today. Some of Ireland's key players will make their first appearances of the season in the warm-up clash. Regulars Jonny Sexton, Rob Kearney, Conor Murray, Robbie Henshaw and Peter O'Mahony all return to the Irish team. Leinster winger Luke Fitzgerald gets a run at outside centre as coach Joe Schmidt ponders his back-line options. In the pack, Nathan White makes his first start for Ireland after coming on as a replacement against Scotland. For more details, please click BBC.
Photo Credit & Related Story: IRFU/Billy Stickland/www.Inpho.ie
Live Coverage: Journal Ireland

August 28

Here comes the back-to-school weather...Indian summer
Summer 2015 in Ireland may have been a disappointing washout but there is consolation on the way in the form of an Indian summer. A ridge of high pressure is set to take hold over Ireland from next Tuesday on, bringing with it settled, warm, dry and bright weather. Met Eireann have said that next week will be 'warm, sunny and calm with little or no wind.' The elusive Azores High, which ensures good weather for Ireland, is currently building up northwards towards Iceland. But before the Irish can enjoy this unexpected development there is unsettled weather forecast for the next few days. For more details, please click Irish Independent.
Photo Credit: Collins


450 new jobs for Dublin and Cork
Up to 450 jobs are to be created over the next four years in Dublin and Cork. Accounting and consulting firm Deloitte will create 400 new posts over the next 4 years as it expands its consulting business. It is seeking to recruit 100 staff immediately with a further 300 over the coming years, mostly in Dublin. Roles are available in areas such as big-data analytics, digital design, finance, financial technology and customer strategy. Deloitte has offices based in Dublin, Cork and Limerick. For more details, please click RTÉ.


Ireland's industrial heritage: the past you might not know it had
Many would say Ireland didn't have much of an industrial revolution. Colin Rynne would like us to think again. Dr Rynne, an industrial archaeologist at University College Cork, says "Ireland performed quite well compared to other European countries. In the 17th century Irish ports were the cornerstone of English transatlantic provisions trade. It had one of the best road systems in Europe in the 18th century. The first steam ship crossed the Atlantic from Queenstown" – or Cobh – "to New York in 1838, and we had the first flashing lighthouse, on the Galley Head in Cork. For more details, please click Irish Times.
Photo Credit: Goerge Mahon/IRRS


First feasibility study of tidal energy capacity to take place off Donegal coast
The American company behind the scheme hopeful of eventually supplying electricity to the national energy grid. Ocean Renewable Power Company is already generating electricity at sites in Maine and Alaska in the United States and is now undertaking a feasibility study near Killybegs. Sustainable Energy Authority of Ireland has awarded funding for the study, which is likely to take six months to complete. In that first phase the company hopes to identify a site off the coast where it can place one of its hydrokinetic turbines. For more details, please click Irish Examiner.
Photo Credit: Fishing Ireland


Cork woman Wins international Outstanding Young Person of the World Award
Joanne O'Riordan has been given the International The Cork woman - who is one of seven people on the globe to live with, Total Amelia, meaning she was born without limbs - has been honoured for her humanitarian work. A panel of judges said they chose Joanne because of her contribution to children, world peace and human rights. The award is organised by the Junior Chamber organisation. To read this news item and many others, please click Breaking News Ireland.


Northern Ireland now boasts 14,000 millionaires
That's according to a new report from Barclays Health. It equates to around one in every 128 people, and that remarkable figure is expected to increase when the country's sluggish property market finally takes off. Normally it's not difficult to identify Northern Ireland folk with seven-figure bank balances - sports starts such as Rory McIlroy and Eddie Irvine, for instance, or Hollywood mogul Roma Downey. But, you could be walking down the street surrounded by local millionaires and not even know it. For more details, please click Belfast Telegraph.


It began with some clowning around...
Last weekend's Irish Redhead Convention in Crosshaven, Co Cork, was a celebration of all things red and hairy, from amazing afros to bristly beards. A highlight of the festival was, of course, the crowning of a King and Queen of the redheads, an honour which went to Alan Reidy and Grainne Keena. Unfortunately for Alan, his epic 'fro attracted the good attention and ... the other kind. Reddit user Uchimaru_ posted a photo of the newly-crowned king to the Photoshop Battles forum last night, where artists use their skills to ... 'improve' images.It quickly became the top post. For more details and pics please click Breaking News Ireland.


The biggest sporting event in the world this weekend is on in Dublin
The biggest sporting event in the world this weekend will happen in Ireland with fans willing to pay four times the normal price for tickets to the Dublin v Mayo All-Ireland semi-final in Croke Park. Croke Park officially sold out its 82,300 seats on Wednesday (a higher attendance than expected for the IAAF World Games also on this weekend) but ticket buyers and sellers continue to do deals online. One Donedeal.ie user said that they would pay €100 for place on Hill 16 on Sunday – four times the normal ticket price for that spot. For more details, please click Irish Herald.


World Cup legend Jonah Lomu shocks rugby fans in Dublin pub
New Zealand rugby legend Jonah Lomu stunned Dublin pub-goers when he seeming appeared out of a vending machine. The legend, whose 15 Rugby World Cup tries propelled him to legend status in the game was taking part in a promotional campaign for beer company Heineken in the run up to this year's tournament. Guests at Harry Byrnes pub were the first to get a taste of the unpredictability of the coin flip, with Lomu hiding inside what they thought was a regular vending machine, and offering up some customised gifts that left everyone scratching their heads. For more details, please click Belfast Telegraph.
Photo Credit & Related Story: Irish Independent

August 27

Startup founded by Irish guys is about to be HUGE…
and they found a pretty unique way to tell people. Intercom, the "Whatsapp of customer service", have announced a huge funding and jobs coup with a cartoon. The company was founded in San Francisco in 2011 by four Irish men – Eoghan McCabe (CEO), Des Traynor, Ciaran Lee and David Barrett, and has gone from those four employees to 140. And that number is about to double again, with 70 of the jobs coming to Ireland. Yesterday, McCabe (pictured) announced the company had landed $35 million (€31 million) in Series C funding from investors. For more details, please click Journal Ireland.


Jameson sales boost parent company revenue
Spirits group Pernod Ricard has seen its sales rise by 8% to almost €8.56 billion in the year to the end of June, with the company enjoying growth in most parts of the world. The group, which the parent of Jameson and Cork Dry Gin-maker Irish Distillers, saw net sales fall by 2% in Europe but rise by 11% and 14% in the Americas and the rest of the world respectively. The company said its growth was driven by its whiskey brands, with net sales of Jameson up 10% in the period. For more details, please click RTÉ.


China set to pulse with Irish trad show tour
The only Irish arts show to be devised, commissioned, and funded entirely by a local authority is set to tour China after playing to record audiences over the summer. Commissioned by Cork City Council, created and produced by Brian Morrissey, and staged by Corcadorca's Pat Kiernan, Pulses has become the city's top visitor attraction and received a five-star Certificate of Excellence from TripAdvisor last month. For more details and pics, please click Irish Examiner.


Irish reporter's debut novel hits Amazon top 20
A debut novel by Irish Examiner reporter Ann O'Loughlin, based on the forced adoption of Irish children in institutions to US families, has been named among Amazon's top 20 bestselling ebooks of the year so far. Set at the height of the recession in Ireland in a crumbling mansion, The Ballroom Cafe focuses on two elderly sisters who live alone with their secrets, memories, and mutual hatred. The novel is ranked 15th on an Amazon list; It has had in excess of 150,000 ebook sales only two months after its release. For more details, please click Irish Examiner.
For more about the book, please click Amazon


Castle Coole is the star of new Colin Farrell movie
One of Northern Ireland's National Trust treasures, the castle is enjoying international exposure in a new Hollywood movie starring Colin Farrell and Jessica Chastain. Recognised as one of Ireland's finest neo-classical houses, the stunning 18th century mansion with its wooded park proved perfect for the 1880s-set production of Miss Julie. Based on August Strindberg's play and adapted for screen by Liv Ullmann, the movie is played out over one midsummer's night in Ireland, For more details and video clip, please click Belfast Telegraph.


Trepidation and tears for first day of big school
There was trepidation and tears across the country today - and that was just the parents. As the first day of school for thousands of little students beckoned, those in the Kilcolgan Educate Together in Galway were leaving all the blubbing to their parents. As more than 25 students took their seats for the first time they were delighted to meet other little boys and girls with similar names. Tilli, Lily and Millie all became acquainted as did two Finlays. Principal Anna Eagleton said the new students were taking the day in their stride. For more details, please click Irish Independent.
Photo Credit: Andrew Downes/xposure


Benhaffaf twins join class on first day of school
From little fighters to junior infants - miracle twins Hassan and Hussein Benhaffaf started big school today. The former conjoined twins were among 76 other excited boys and girls who are spending their first day as junior infant students in Midleton Educate Together National School in East Cork. Five-and-a-half-year old Hassan and Hussein breezed past their parents as they headed into Educate Together National School, Midleton, to meet their friends and teachers. For more details and video clip, please click Breaking News Ireland.


Beautiful Day: The Edge walks daughter Hollie up the aisle
The U2 guitarist gave his eldest daughter away last weekend when she wed Jamie Hewitson in Tuscany. The beautiful bride, a UCD graduate, is a model and has known Jamie since they were children; the pair have been dating for several years. She shared the sweet photo on Instagram with her father on her big day, saying: "Last moments of being a single lady." Hollie is the eldest of The Edge's five children, from his first marriage to Aislinn O'Sullivan and his wife of 13 years, Morleigh Steinberg. For more details, please click Irish Herald.


Ireland hope weather holds for Australia game at Stormont
Ireland's cricketers will be hoping that the weather will not intervene when they face the world champions Australia in their one-day international at Stormont in Belfast. John Kenny gets the views of both captains, Steve Smith and William Porterfield, ahead of the game, which is Australia's first in this form of the game since their World Cup triumph. It is only the fourth time Ireland have played a team ranked number one in the world and the first meeting between the sides since 2012. For video clip, please click RTÉ.
Photo Credit & Live Coverage: RTÉ.

August 26

Summers Past: A look back at what would become Oxegen
In this new series, the Irish Times mines its archive to find interesting articles from previous summers. In 2000, the oddly spelled Witnness music festival – which would later become Oxegen – took place in Fairyhouse racecourse, and Róisín Ingle was there to bear, well, Witnness. Casual attire being more appropriate for the potentially muddy conditions, there were few contenders for best-dressed lady, but concert-goers were spoilt for choice in the Crustiest Reveller category. For more details, please click Irish Times.


19 gems of Belfast cityscape listed for posterity
Buildings across Belfast have been protected as landmarks for generations to come after they were added to the listed buildings register yesterday. Nineteen buildings will be protected as structures of special architectural or historical interest, joining the Lanyon Building at Queen's University and the Grand Opera House. Environment Minister Mark H Durkan said of the listing "It recognises the rich and important cultural, historical and architectural tapestry of Belfast's buildings. For more details, please click Belfast Telegraph.


Three Northern Ireland films to debut at Toronto festival
A Patch of Fog, High-Rise and Being AP will get their first outing at the Toronto International Film Festival (TIFF) next month. They were all filmed in Northern Ireland. A Patch of Fog is the first feature length film from Michael Lennox, the director of the Oscar nominated short, Boogaloo and Graham. Directed by Ben Wheatley, High-Rise is an adaptation of JG Ballard's classic 1975 English thriller. And Being AP follows champion jockey Tony McCoy (pictured) through his final season in 2014-15. For more details, please click BBC.
Related Story: RTÉ- My Name is Emily


A very close-up dolphin encounter off Malin Head
The waters off the Donegal coast are fast becoming a viewing ground for marine life from porpoises to killer whales. Over the weekend, Paul McMenamin got a special escort from a pod of inquisitive dolphins – which decided to cruise alongside his friend's boat for a closer look. The local photographer said there were up to 50 dolphins in the pod and he managed to get a drone in the air in time to capture the "amazing experience" near Malin Head. To watch the video clip, please click Journal Ireland.


It's Christmas in August at Brown Thomas
It might be four months until Santa arrives in a flurry down the chimney but the luxury store wasn't wasting any time opening their Christmas market. Children ran around the store picking up glittering ornaments and hugging luxury teddy bears. But not everyone was impressed. "It's only August," some murmured. However, head buyer Edel Woods (pictured) said "It's customer demand - people like to start their shopping really early." And there are those who might have missed something last year, she added. For more details please click Irish Herald.


Double delight: Two homes for the price of one in West Cork
Mount Gabriel looms large in most West Cork views and especially that of the White House in the townland of Lisheennacreagh. The house is a two-storey, two-bedroom farmhouse dating from at least the early 19th century (it appears on the 1842 Ordnance Survey map), which has been sympathetically restored of late. An outbuilding dating from the same period on the grounds has been turned into a separate two-bedroom cottage. It's done in pink limewash and is known locally as The Pink Cottage. For more details & photo gallery, please click Irish Independent.


Nevin returns to the ring with a win
John Joe Nevin was victorious in his first bout in 10 months after stopping Mexican southpaw Victor Raul Capaceta in New York last night. Capaceta didn't come out for the fourth round after a dominant performance by the London 2012 silver medallist. It was the first time the Mexican boxer had been stopped and gave Nevin a fourth win since his professional career started on St Patrick's Day last year. "It was a great shot, even the ref said it. Absolutely delighted to be back and to get the win under my belt," said the Mullingar man. For more details, please click RTÉ.


Galway man in epic test run across US
An endurance runner from Galway has had near misses from hunters, an attempted hit-and-run, deadly rattlesnakes, and heat exhaustion in an epic test run across the US. Richard Donovan began his journey through 12 states on San Francisco's Golden Gate Bridge on May 19 and, with about 800km, to go he is due to finish in New York on September 5. Despite running up to 75km a day, the trip was not designed to set a new continental record but to train the former economist for an unprecedented run across Antarctica. For more details, please click Irish Examiner.
Photo Credit & Related Story: Lonely Planet/PA Wire


Swimming instructor first to swim from Ballycotton to Ardmore
Carmel Collins from Mahon in Corkhas become the first person to complete the gruelling open water swim from Ballycotton to Ardmore on the south east coast. Carmel battled heavy swells and strong currents to complete the arduous 25km-plus swim in 11 hours 37 minutes and 55 seconds. She was recovering at home yesterday, nursing sore arms, after her marathon effort. "I really didn't know what I was getting myself into," Carmel admitted. I thought it would be flat and relatively calm. But it was very, very tough." For more details, please click Irish Examiner.

August 25

Owner of famous Dublin pub Eugene Kavanagh, RIP
The Glasnevin native was the sixth generation in his family to run the renowned John Kavanagh pub, nicknamed 'The Gravediggers'. His pub, beside the old entrance of Glasnevin Cemetery in Prospect Square, has been praised in guidebooks as one of Dublin's most authentic traditional pubs. Kavanagh protected its 19th-century character by banning televisions, radio and piped music. Opened in 1833, the pub was declared by the Lonely Planet guidebook as one of Europe's top 50 secret spots for travellers. For more details, please click Irish Herald.


Joy as orphaned brothers meet for the first time
Frederick O'Donnell (78) and his brother Jimmy (80) were born in separate mother and baby homes in Dublin. Each brother believed he was an only child. However, they were united at an emotional meeting in England recently. "It's made my life," Frederick said. "It goes to show that it's never too late in anyone's life for something new to happen." Their mother, Julia O'Donnell, gave birth to her first son Jimmy in the Bethany Home in Rathgar in 1935. Jimmy was raised in an orphanage and he later emigrated to England. For more details, please click Irish Independent.


17 new seminarians studying for priesthood
Seventeen new seminarians have started studying for the priesthood in Maynooth, up three on last year's intake but three less than began their studies there in 2013. There are now about 80 men training to become priests at St Patrick's College, the national seminary. Three of the 17 newcomers are from the Dublin archdiocese, three from Down and Connor, two from Killaloe and one each from Armagh, Cork and Ross, Derry, Galway, Waterford and Lismore, Ossory, Raphoe and Tuam. For more details, please click Irish Times.
Photo Credit & Related Story: Donegal Democrat


Rose of Tralee 'a super celebration of women'
On this day 56 years ago, the very first Rose of Tralee, Alice O'Sullivan, was crowned. What has changed in the last five-and-a-half decades of the world-renowned festival? Not much, according to Alice; it's still Kerry's most famous spectacle and continues to draw thousands of people, year after year. With a twinkle in her eye, 75-year-old Alice remembers how the competition attracted a huge amount of attention. "In 1959 it was extraordinary because it was the first year of the Rose of Tralee and people didn't know what to expect…." For more details, please click Irish Examiner.


Redheads from around the world gather to celebrate their hair colour
Over the weekend, approximately 2,000 auburn, strawberry-blonde and orange visitors attended the annual Irish Redhead Convention in the village of Crosshaven near Cork city. Set up by redhead brother and sister Joleen and Denis Cronin, "It's amazing to be surrounded by so many redheads again," Ms Cronin said. "It is about celebrating our culture and Ireland and red hair, which is so iconic of Ireland too." Only one to two per cent of the world's population are redheads. For more details and photos, please click Independent UK.
Photo Credit: Getty Images


The recipe for Jacob's cream crackers has not changed - or has it?
The humble Jacob's cream cracker has been a staple of Irish food cupboards for donkey's years. But a recent thread on Reddit's Irish forum revealed a general unhappiness with the 'new' taste and look of Jacob's cream crackers. In Ireland, the Jacobs brand name is owned by Valeo Foods – a spokesperson for the company said the recipe had not been changed. However, in the UK the Jacobs name is owned by United Biscuits, and it's entirely possible that those crackers could be the source of the Irish unrest. For more details, please click Journal Ireland.


Lambeg drummers hoping to break world records
The banging of Lambeg drums filled the Tyrone air last night as over 106 drummers from all over Northern Ireland headed to Pomeroy for an attempt on two world records. Organisers the Moree Community Association were trying for a record number of Lambeg drummers in the one place at the one time, as well as the most drums playing together at the same time. To read this news item and watch the video, please click Belfast Telegraph.
Photo Credit & Related Story: Newsletter


Are great white sharks lurking in the depths of the Irish Sea?
Well-known adventurer and television presenter Ben Fogle is out to prove there are. The broadcaster, who has hosted various adventure programmes for Sky, Discovery, National Geographic, and the BBC, is trying to lure the predators by tempting them with the carcass of a whale. The female humpback drowned off the Scottish coast in June when it became tangled in some creel rope and was unable to free itself. The Scottish Marine Animal Stranding Scheme donated the carcass to the experiment. For more details, please click Irish Examiner.


Aghavea Glebe on offer for £1m
The spectacular property which is steeped in history and renowned for producing some of the finest racehorses in the world has just gone on the market in Co Fermanagh. Aghavea Glebe in Brookborough is home to two gold cup winners, including 2013 Cheltenham Gold Cup champion Bobs Worth. Dating back to 1825 and originally a rectory, the elegant Georgian residence sits in 33 acres of grounds with a stable yard, woodland and a quaint gate lodge. It is expected to fetch around £1 million. For more details & pics, please click Belfast Telegraph.

August 11

Irish retail chain Penneys/Primark makes history with first US store
"Amazing fashion, amazing prices" is the slogan for Penneys/Primark as it makes Irish retail history and brings its fast-fashion product to the US. Primark has begun the process of introducing itself to the American buying public, who may not yet know about the European brand. It launched its website in America yesterday and while it will be solely a bricks and mortar retailer, with no online sales, the website is showcasing its looks which are priced in dollars. For more details, please click Irish Independent.
Photo Credit & Related Story: Journal Ireland


Fleadh Cheoil gets off to busy start
It was a soft Sligo day where rain separated the men and women from the boys and girls at Fleadh Cheoil. As clouds hung low over Ben Bulben, the sound of jigs and reels wafted around every corner, and the organising committee reported that crowds in Sligo so far are "significantly higher" than this time last year. On O'Connell Street two girls from Cavan did a two-hand reel in the rain while their mother pointed out proudly that more mature buskers weren't venturing out of the shelter of the shopping centres – or the pubs. For more details, please click Irish Times.
Photo Credit & Related Story: Irish Independent/ James Connolly


Host says Rose show is easiest part of his job
Rose of Tralee host Daithí Ó Sé has admitted that next week's live TV broadcast is the easiest part of his job because "there's a long run [of events] into it. There's lots of publicity coming up to it." "We were with them [the Roses] all day yesterday; we're with them all day today.Ó Sé said he never worries about making mistakes on air because it's "only television". "If you do make a boo-boo, who cares? Actually, the people at home kind of like it, anyway! It's a bit of fun." For more details, please click RTÉ.


Transatlantic cable brings job hopes with it
An ultra-fast super-capacity data cable has been brought ashore on the south coast linking Ireland to one of the world's fastest transatlantic fibre-optic sub-sea cables. Global networks operator Hibernia Networks landed the 'spur' off its €200m 100-gigabit-per-second Project Express cable, which is being laid between Canada and Europe, on Garrettstown beach near Kinsale, Co Cork, early yesterday morning. The Irish link, will open up vital high-capacity, or Tier 1, fibre connectivity from Cork direct to the US and Britain. For more details & video clip, please click Irish Examiner.


Image of Irish sea monster surfaces
A picture of Co Clare's equivalent to the Loch Ness monster has surfaced in a London image archive. An account of the sea monster's appearance was featured in a newspaper article in the Victorian publication, The Day's Doings on 21 October 1871. The paper reported that there had been "some excitement" in Kilkee at the appearance of the "extraordinary marine visitor". It appeared before a "party of strangers, composed of several ladies and some gentlemen", one of whom was a well-known clergyman in the "north of Ireland"…For more details, please click BBC.


Biggest residential yacht in the world visiting Dublin
Until this evening, "the best address on Earth" will be in Dublin. The World, the largest privately-owned residential yacht on earth, is paying a visit. The owners are keen to stress that this is not a cruise ship; it's a community consisting of dozens of families with between 150 and 200 residents and guests on the ship at any time. They travel around the world to destinations ranging from the coast of France to South America. For more details, please click Journal Ireland.


Centenarian reveals her secret to a long life
Beattie Taylor has just received her congratulatory telegram from the Queen - but it's her secret of long life that will make the headlines. Asked what the secret was, Beattie revealed it was "just being happy" — but then added that her happiness had been thanks to her marriage to her late husband Ernest, who died some years ago. Yesterday, Beattie celebrated her landmark birthday with three other generations of her family - daughter Pearl Stewart, granddaughter Emma Forrest, and great grandaughter Beth Forrest. For more details, please click Belfast Telegraph.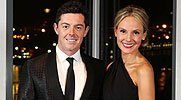 Rory McIlroy '100% ready' to defend US PGA title
World number one Rory McIlroy says he has recovered from injury and is ready to defend his US PGA Championship title this week. The 26-year-old suffered a "total rupture" of ligaments in his left ankle in July while playing football. He then missed The Open, but will play the last major of the year, at Whistling Straits in Wisconsin. The Northern Irishman said: "To play golf, it's 100%. To go back on a soccer pitch, it wouldn't be quite ready." McIlroy played practice rounds at Whistling Straits over the weekend and completed nine holes in the rain on Monday. For more details,& video clip, please click BBC.


Mural to Barcelona saviour unveiled
A former Manchester United captain from Dublin, credited with saving FC Barcelona from extinction, has been honoured in a Belfast mural. The mural has been painted as part of a campaign to erect a memorial at Patrick O'Connell's unmarked grave in London. Barcelona almost folded in the 1930s, but O'Connell, their manager, helped organise a money-spinning tour to Mexico and the US. The ex-Belfast Celtic player has been honoured by fans stirred by his story. For more details, please click BBC.

August 10

Gallipoli centenary memorial service held
About 21,000 British and Irish troops lost their lives in the doomed WWI Gallipoli operation. To mark the centenary of the campaign, a memorial service was held in Lisburn Cathedral, Co Antrim. During the service, a bible lost by a wounded Australian solder at Gallipoli and found by a serviceman from Northern Ireland was presented to the Australian High Commission. It will give the bible to the man's family.For more details, please click BBC.


Co Clare probe expected to confirm site of remains from Armada
Early results from a technical examination of a suspected mass grave in Co Clare have revealed "significant" evidence of underground disturbances, consistent with the presence of human remains.The search for the remains of more than 900 sailors lost off the Clare coast at the time of the Spanish Armada took a major step forward with preliminary results from a site at Spanish Point revealing a mass of underground finds. The results will be analysed fully in the coming weeks. For more details, please click Irish Examiner.


'When Séamus Ennis played, it stood your hair on end'
'Séamus Ennis was unique," wrote Ciarán Mac Mathúna, about the singular piper, folklorist and broadcaster on his death in 1982. "Of course every person in the world is unique but some people are more unique than others. . . . Young musicians worshipped at his feet and followed him in the way medieval students followed their Abelard. And all this he enjoyed because there was no false humility in Séamus Ennis. He knew his own worth. "Asked for his view on the three best living pipers, he replied: "Felix Doran and Willie Clancy. " For more details, please click Irish Times.
Photo Credit: George Pickow Image Collection/James Hardiman Library


Forgotten women of Dublin to be remembered
You can still see the scars of the 1916 Rising on Dublin's streets, but what you can't always see is the history of the women who made the capital their home. It took until 2014 for one bridge to be named after a woman – trade unionist Rosie Hackett – and the statues of real-life women number just two: Countess Markiewicz and religious martyr Margaret Ball. The young women of the Women's Museum of Ireland (WMI) want to address this lack of gender parity, and shine a spotlight on the forgotten women of Ireland's past. For more details, please click Journal Ireland.


'Speed friending' takes off in Dublin
A bi-monthly event in Dublin which aims to help people make new friends has really taken off as people abandon social media and seek some old-fashioned face-to-face interaction. Event organiser Dereck Phelan first started it two years ago when he moved from Kilkenny to Dublin and found it hard to meet new people in the city. Just four people turned up to the first night but word spread quickly and 30 people were at the next one. The event is hosted at either the Mercantile pub on Dame or O'Donoghue's on Suffolk (pictured). For more details, please click Journal Ireland.
Photo Credit: Yellow Tom


On a mission to find Northern Ireland's best potato bread
Co Down woman Kirsty Meredith spends each weekend searching for NI's best potato bread. The quality assurance analyst from Newtownards is obsessed with the Ulster fry mainstay and has so far visited 50 towns and 66 outlets to taste and rate the potato bread sold in bakeries and restaurants. A record of Kirsty's travels and the results of her tests can be found on Facebook, where she has set up a page dedicated to her passion.For more details, please click BBC.


JP McManus hosts lavish star-studded send-off for AP McCoy
It was a retirement party fit for a king, as Ireland's rich and famous joined horse racing legend AP McCoy for the 20-times champion jockey's ultimate send-off. Some 2,000 guests including singer Shane Filan, businessman Dermot Desmond and Taoiseach Enda Kenny were at the five-star Adare Manor owned by McCoy's friend JP McManus. There were also personalities from the world of racing, local hurling legends and members of the victorious Limerick hurling team of 1973.For more details, please click Belfast Telegraph.
Photo Credit & Related Story: Evoke


Shane Lowry secures maiden PGA victory in the US
Shane Lowry made a succession of crucial shots to secure victory in the WGC-Bridgestone Invitational with one of the most important striking a tree before coming to rest on the 18th green. This birdie got him into a share of the lead. But it was on the back nine that the Offaly man grabbed everyone's attention, starting with a stunning recovery shot on the 10th. Lowry took the time to give the tree a congratulatory hug after collecting the trophy. Shane Lowry's ball at 18 went through tree branches and wound up 11 feet from the hole. For more details & video clips, please click RTÉ
Photo Credit & Related Story: RTÉ


NI's Ben Reynolds and Ciara Mageean secure Irish Championships wins
Ben Reynolds and Ciara Mageean were among the winners at the Irish Championships in Dublin on Sunday. Holywood man Reynolds won the 110m hurdles title in 13.84 while Mageean clocked 2.02.98 in her 800m victory. Elsewhere, Lisburn sprinter Amy Foster had to settle for silver as did Newcastle's Kerry O'Flaherty. Also, Banbridge's Emma Mitchell produced a well timed run to take bronze. For more details, on these NI athletes as well as several others, please click BBC.

August 9

First transatlantic pilgrimage flight from New York lands in Knock
The flight from JFK was carrying 178 pilgrims, including the Archbishop of New York Cardinal Timothy Dolan. Taoiseach Enda Kenny was there to greet the first passengers as they arrived. He said: "They've come here not just to see scenery, but to participate in a pilgrimage, and I hope in the land of St Patrick and the place of apparition of Mary they get a deep appreciation of what that spiritualism is, the kind of people we are and the land that we inhabit." For more details, please click Breaking News.
Photo Credit & Related Story: Irish Times/Keith Heneghan


Former BBC political correspondent is now a novice nun
Former BBC broadcaster turned nun Martina Purdy and one-time family barrister Elaine Kelly have taken a big step forward on their spiritual journeys. Her decision last year to swap a high-flying media career for the contemplative life sparked surprise and much comment. Ms Purdy had been a journalist for over 25 years, working at the Belfast Telegraph before she joined the BBC, while Elaine was a barrister for 23 years before joining the Adoration Sisters last year. For more details, please click Irish Independent.


New Edinburgh Festival director praises Irish arts
Fergus Linehan, the new director of the Edinburgh Festival, has been praising the Irish arts, saying that they box way above our weight on the international arts scene. Dublin-born Linehan, who was appointed director of what is the biggest arts festival in the world earlier this year, spoke to RTÉ's London Correspondent Fiona Mitchell today (August 8), the second day of the festival, about the Irish dimension to this year's event, which runs in Edinburgh until August 31. For more details, please click RTÉ.


Thousands expected to flock to Tullamore National Livestock Show
Up to 60,000 people are expected to attend the 24th annual National Livestock Show at Tullamore in Co Offaly today. The show is the largest one-day event of its kind and is a celebration of all things related to country life and agriculture in Ireland. There will be over 8 hectares of tented pavilions, six catering villages, and stands covering everything from agriculture, home, garden, fashion, food, forestry, energy, travel, property, and more. For more details, please click RTÉ.


Chance Facebook encounter reunites siblings forced apart at end of World War II
Edward Werder left Germany as a child in 1945 and never saw his family again. He tells about a chance discovery on Facebook that led to an emotional reunion with his long-lost sister Jiesla last month. Edward's mother had to make the heart-breaking decision to send her two youngest children to Ireland in the hope that her family would survive the difficult times they were in. Edward - who was aged nine and his younger brother William, who was five,- were taken to the home in Glencree where they would wait to be adopted. For more details, please click Irish Independent.


Seals make their presence felt in Irish water
The closer acquaintance of swimming with seals, while rated highly for excitement, is most sensibly left to experienced sub-aqua divers or snorkellers in the crystal-clear waters of the west. On the sandy east coast, where grey seals roam out from a base on Lambay Island, there is growing interaction with swimmers in Dublin Bay, where things have not always turned out well. In general, the public are urged to enjoy seals "at a distance" but not to feed them. For more details, please click Irish Times.
Photo Credit: Irish Seal Sanctuary


Ireland are now the second best rugby team in the world
Irish rugby is going in the right direction as Joe Schmidt's men jumped to second in the world rankings following their 35-21 victory over Wales. It's our highest-ever ranking with the mighty All Blacks the one team ahead of the Irish and comes as a welcome boost with the World Cup just around the corner. Schmidt's men leapfrogged South Africa, who lost to Argentina 37-25 today and we are still ahead of Australia, England, France and Wales. For more details, please click Irish Independent.


Lowry two off the lead at Bridgestone Invitational
Shane Lowry goes into the final day of the Bridgestone Invitational just two shots off the lead after a round of 67 left him out on his own in third place behind leaders Justin Rose and Jim Furyk The Offaly man played some great, aggressive golf as climbed the leaderboard as two birdies on the front nine saw him put pressure on overnight leader Furyk. "Obviously this is a massive tournament and it's going to be a big day for me tomorrow," Lowry said. For more details, please click RTÉ.


Winner of Dublin's first Ironman over the line
Dublin's first ever Ironman race is well underway. The 2,500 athletes started out in the water at 7:30 this morning, Irish time. The competitors are swimming, cycling and running the course that starts in Dun Laoghaire and finishes in the Phoenix Park. The winner has already been announced in a time of just over four hours. Competitors from all over the world took part. For more details, pics and video clip, please click Journal Ireland.
Photo Credit: Dublin City Council

August 8

Thousands expected to attend the Fleadh in Sligo
Up to 400,000 people, including 6,000 musicians from 25 countries around the world, will arrive in Sligo this weekend for the annual Fleadh Cheoil na hÉireann. President Michael D Higgins will get the country's biggest music festival underway tomorrow with a speech about our national heritage and its global appeal, as well as returning emigrants. The event - running since 1951 - starts on Sunday afternoon with a carnival parade to the Wild Atlantic Way gig rig in the town centre. Hundreds of music sessions and competitions will take place next week. For more details, please click Irish Independent.
Photo Credit & More Pics: Fleadh Cheoil


The widow who married Cromwell's junior officer to keep her Burren house
In this edition of Heritage Ireland, archaeologist Neil Jackman explores some of the historical highlights at the heart of the Burren in Co. Clare. Around 1648, Conor O'Brien and his wife Mary McMahon (known as Máire Rua for her flame-red hair), constructed Leamaneh Castle (pictured), a palatial four-storey fortified house in the fashion of the time. Conor O'Brien did not live long to enjoy his stately home, His widow fearing that it would be confiscated married one of Cromwell's junior officers to protect her assets. For more details, please click Journal Ireland.


Cork's Oliver Plunkett St shortlisted for international award
The Academy of Urbanism in London has named Cork's Oliver Plunkett Street as the only Irish finalist in the The Great Street Award 2016. The street is one of three finalists to be named by the Academy and will compete against Cairns Street in Liverpool and Deptford High Street in London. The Academy of Urbanism was established in London in 2005 and aims to create a body of evidence of how great places are created, but also sustained. The winner of 'The Great Street Award 2016' will be announced at the Urbanism Awards Ceremony in London on November 6, 2015. For more details, please click Breaking News.


Rural digital hub in West Cork set to create 500 jobs
Communications Minister Alex White made the forecast yesterday at the launch of the Ludgate@Skibbereen facility, a start-up hub which will boast broadband speeds of up to 1,000 Mbps when it opens in November. He also confirmed government plans to go to procurement later this year to ensure that every home, school and business has access to high-speed broadband, even if they are in areas where commercial investment is not viable. For more details, please click Irish Examiner.


Waterford firm among world's 'most promising'
Sedicci, based in Waterford's Institute of Technology, is the only Irish company to appear on the World Economic Forum's prestigious list of the world's 49 'most promising technology pioneers'. The firm was chosen from hundreds of candidates by a professional jury which included Arianna Huffington, founder of the Huffington Post, and Henry Blodget, editor of Business Insider. Past recipients include Google, Dropbox, Wikimedia and Kickstarter. For more details, please click Irish Examiner.


She went for "some bits and pieces" and came back £250k richer
Sharin McCourt had no idea her life was about to change for the better when she visited the Culmore Road store and on a whim picked up two National Lottery Blue & Green Scratchcards. It was only when she arrived back home that she discovered that she had hit the jackpot with one of them. "I wanted to make a nice meal for myself and my best friend, also called Sharon, so we went down to the shop to buy some bits and pieces." For more details, please click Belfast Telegraph.


Ireland regain Aga Khan Trophy at the Dublin Horse Show
Ireland have won the Aga Khan Trophy for the first time since 2012 at the Dublin Horse Show at the RDS. The Irish team impressed throughout and registered a team total of four faults and the last man not needing to jump in the final round. Bertram Allen opened for Ireland on the 17-year-old Romanov, but with the added difficulty of also being the first competitor of the eight nations tackling the course. Allen came home with one fence down to put four faults on the board for his team. For more details, please click RTÉ.


Graeme McDowell and Shane Lowry both in the hunt in Akron
American veteran Jim Furyk birdied three of his last five holes to go eight under par and open up a four-shot lead at the WGC-Bridgestone Invitational in Akron, Ohio. Shane Lowry holds second place on four under after picking up four shots in his round of 66. He's alongside Bubba Watson and Dustin Johnson on that mark. Graeme McDowell is in a three-way share of fifth place on three under with Kiwi Danny Lee and Sweden's Henrik Stenson. He posted a round of one over 71. For more details, please click RTÉ.


Rory McIlroy to defend PGA title
World number one Rory McIlroy will defend his US PGA Championship title next week at Whistling Straits, Wisconsin after recovering from injury. Tee times were released on Friday with McIlroy grouped with the winners of this year's majors, Jordan Spieth and Zach Johnson. The 26-year-old had given hints via social media that he would be able to return to action. His last competitive round was a closing 66 in the US Open at Chambers Bay on 21 June. For more details, please click BBC.

August 7

A favourable exchange rate and cheaper prices key to tourism surge
These two factors were key in bringing hundreds of thousands more tourists to Ireland in the first six months of the year. Other positive factors were the lowering of the VAT rate for tourism-related sectors to 9pc, a common visa programme between the UK and Ireland, and the reduction of the air travel tax to zero. The country welcomed 3.9 million visitors between January and June. This marked an increase of 11.7pc, or 407,100 visitors, compared with the same time last year. For more details, please click Irish Independent.
Photo Credit & Related Story: RTÉ/Getty Images


Report reveals differences in reasons for learning Irish between north and south
People studying Irish in Northern Ireland are doing so for the language's "own sake", while the primary reason for learning it in the Republic of Ireland is "to pass exams". That's according to a survey by the Economic and Social Research Institute (ESRI). While attitudes towards the language in Ireland are positive among adults, they tend not to use it widely, it added. Also, Irish is more likely to be spoken by young people in the Republic of Ireland and Catholics in Northern Ireland. For more details, please click BBC.


Dublin Mountains Way named one of the most scenic walks in the world
The Dublin Mountains Way – which runs from Shankill through the mountains and ends in Sean Walsh Memorial Park in Tallaght – has been included in the new book 1001 Walks You Must Experience Before You Die. It's in good company – the writer, Barry Stone (who writes for the Brisbane Courier Mail and Sydney's Sun-Herald), included it alongside walks on the Appalachian Trail and Africa's Rift Valley. The Dublin trail – which was established in 2009 – is graded as 'strenous' in the guide. For more details, please click Journal Ireland.


Small town in west Cork soon to become Ireland's first 'rural digital hub
An old bakery building in west Cork will be converted into Ireland's first "rural digital hub" for tech startups. When open for business in November, the 10,000 sq ft complex in Skibbereen will be able to house up to 75 technology and scientific outfits. The building, which will be renamed the Ludgate Hub, was made available by local businessman John Field. It was named after Skibbereen-born accountant Percy Ludgate, who in the early 1900s designed an analytical engine in his spare time. For more details, please click Journal Ireland.


Best Shops in Ireland 2015: the votes are in
Irish Times readers voted in their thousands for cafes and tearooms, food shops and pharmacies, boutiques and hardware stores, and for the first time this year, for market stalls and online shops. The nominations included newsagents, alluring interior shops, cool fashion hubs, charity shops, wax bars and even a chiropractor with a particularly inspiring shop window. The most popular category in this year's competition was Best Specialist Shop.The shortlist will be announced on August 15th and the winners on August 29th. For more details, please click Irish Times.


Belfast-built warship reclaims its place in history
The M33 gunboat has opened to the public in its centenary year at the National Museum of the Royal Navy in Portsmouth, England. She was built at Harland and Wolff at the outbreak of the war and is one of only three Royal Navy warships left from the conflict. The ship now sits alongside Lord Nelson's HMS Victory in the historic dockyard. M33 was one of five 'monitor' vessels designed, legend has it, on the back of an envelope by Winston Churchill and built in just seven weeks. For more details & pics, please click Belfast Telegraph.


Designer wins Best Dressed at Dublin Horse Show
Fashion designer Laura Jayne Halton from Maynooth, Co. Kildare has been named the Best Dressed Lady at the Dublin Horse Show in the RDS. Blogger and TV presenter Pippa O'Connor and Fashion Editor Bairbre Power were the judges at this year's hotly contested competition, which saw 552 ladies enter to be in with a chance of winning a €10,000 voucher for Dundrum Town Centre. The Best Dressed winner Halton wore a monochrome cape, dress and head piece that she made herself, which was inspired by the art of Salvador Dalí. For more details & pics, please click RTÉ.


Graeme McDowell makes solid start at Bridgestone Invitational
Graeme McDowell shot a four-under 66 to sit one stroke behind leader Danny Lee after the first round of the WGC-Bridgestone Invitational in Ohio. The Northern Irishman carded five birdies in his opening round to sit alongside American Jim Furyk. McDowell has struggled for form this season, managing just one top-10 finish; he started the year ranked 20th in the world but has now slipped to 60th. "It's been a rough year, no doubt about it," he said. For more details, please click BBC.


Two more wins for Irish at Dublin Horse Show
Co Down's Dermott Lennon and Limerick's Paul O'Shea kept the Irish flag flying on the second day of the Discover Ireland Dublin Horse Show with two wins out of three competitions. Piloting his own 13-year-old gelding Vampire, Lennon opened up a two-second lead over his nearest challenger Cork's Billy Twomey on the Irish Sport Horse Ardcolum Duke, to claim the €6,600 winner's prize purse in the Speed Derby. Paul O'Shea finished today's action in the main arena with a win in the Anglesea Stakes. For more details, please click RTÉ.

August 6

Met Éireann confirms one of the worst summers ever
Met Éireann's review of July showed it to be cold, wet and windy everywhere with Claremorris, Co Mayo, the coldest since 1965 while Cork Airport, Johnstown Castle, Co Wexford, Mullingar, Co Westmeath and Shannon Airport all reporting their coldest July since 1988. Average temperatures were one degree lower than normal right across the country with spots like Markree Castle in Sligo as much as 2.1C below the usual. For more details, please click Breaking News Ireland.


A holiday then back to work for €6m winner
Gerard Murphy from Ballinrobe, Co Mayo, collected his €6.3m cheque alongside his family after he won the weekend's bumper draw, but claimed he "will not be giving up the day job any time soon". Gerard, who has four children and works as a carpenter, has played the same numbers for more than 25 years. He said "I'm going to take a long holiday somewhere hot and decide what to do with it there." For more details & video clip, please click Irish Independent.


Technology helps bring St Patrick's Cathedral to life
It's been an important religious site for over a millennium and a half, and now, St Patrick's Cathedral in Dublin has been firmly thrust into the technological era with the introduction of a new interactive Discovery Space for tourists and visitors. Officially launched by Minister for Tourism Paschal Donohoe on Wednesday, the space, located in the building's south transept, features a large touchscreen table and iPads which offer pictures, audio and information on the cathedral's layout, history and heritage. For more details, please click Irish Times.


See Cork at its very best in tourism promo
The video was premiered at an event to announce the launch of www.Cork.ie as a dedicated portal for tourism in Cork, the launch of the second phase of the city's free Wi-Fi programme, a new marketing partnership with the City of Bordeaux, and the roll out of cutting edge technology in the city centre for tourists. New touch screens are set to be installed in empty shop fronts, airports and hotels to inform visitors of the very latest happenings in city and county. For more details, please click Irish Examiner.


Inside NY's Dead Rabbit bar: Belfast influenced pub named world's best
Having been named Best Bar in the World, twice, NI Connections looks at The Dead Rabbit in New York, which is run by two men from Belfast - Jack McGarry and Sean Muldoon. It was named the World's Best Bar at the Tales of the Cocktail's eighth annual Spirited Awards. The bar also won 'World's Best Cocktail Menu'. Opened in 2013, the three-storey pub in New York's Financial District is a fusion of history from Lower Manhattan and Irish heritage. McGarry and Muldoon previously worked at Belfast's prestigious The Merchant Hotel. For more details & to watch the video. please click Belfast Telegraph.


Sweets in big glass jars and Paris buns: Lost shops of Belfast
They're the magical little shops that stood on virtually every street corner in Belfast, selling everything from humbugs to hammers and from Winklepicker shoes to Woodbine cigarettes. Now, decades later, memories of them are something special that money just can't buy. Ahead of a new photography exhibition opening in Belfast tomorrow, here is a look at the stories behind the pictures. For more details and photo gallery, please click Belfast Telegraph.


Sandtastic marriage proposal in Cork
Romantic Conor Pendlebury braved tides and waves to organise a proposal with a difference on one of Ireland's top beaches over the bank holiday weekend. With heart-shapes etched in sand on the vast expanse of Inchydoney beach near Clonakilty in West Cork on Saturday, Conor dropped on one knee on a viewing point overlooking the spectacular beach to present a sparkling engagement ring to Becky McTeggart, his girlfriend of seven-and-a-half years. And once she recovered from the shock, she said yes. For more details, please click Irish Examiner.


Irish start with two wins at Dublin Horse Show
Irish riders and horses were victorious in the first two international classes at the opening day of the Discover Ireland Dublin Horse Show. Down's Dermott Lennon with Loughview Lou Lou took the Irish Sports Council Classic trophy in this afternoon's feature class, seeing off a challenge from Spain's Sergio Alvarez Moya with the grey gelding Carlo. Earlier, Greg Broderick and MHS Automatic won the Speed Stakes, with Offaly's Darragh Kenny and Picolo as runners-up. For more details, please click RTÉ.


Irish team of apprentices on quest for gold medals
The 14 young apprentices will be aiming to better the two golds and a bronze brought home from the last WorldSkills Competition in Germany in 2013. The event begins in Sao Paulo, Brazil next Monday but preparations have been going on for over six months since many of the Irish competitors emerged from the national skills finals at Cork Institute of Technology last December. The college has three representatives on the team, in the construction metal work, plastering and dry wall, and welding categories. For more details, please click Irish Examiner.

August 5

The Irish summer summed up in Tweets
After a promising May, June was patchy and July has not been the kindest month for sun worshippers. The bank holiday weekend yielded little seasonable weather and according to Met Éireann, the clouds, rain and wind are in Ireland to stay for the next week at least - like the cousins that came to visit on their holidays that just won't go home! Thursday night will start mainly dry as well but there are signs that rain may develop in the south later," said Met Éireann. For more details and photos, please click Breaking News Ireland.


What were the most-popular baby names in Ireland last year?
Jack is still the lad as parents ensured the name remained the most popular amongst boys last year. And most new-born girls continue to be named Emily, which again topped the list of names. Data from the Department of Foreign Affairs shows that of the 53,046 passports issued to children under the age of three last year, 574 were named Jack. Parents' tastes were largely unchanged from 2013, as names such as James, Daniel, Conor and Adam remained most popular. For more details & video clip, please click Irish Independent.


Irish kids discuss what they'd do if they could change the world
No school, chocolate rivers and water parks everywhere are just some of the things Irish children say they would have if they could change the world. The clip by Youth Tuber shows one child say he'd want 'food, money and houses for everyone'. While another Irish child was quick to point to the weather, "I'd definitely change the weather, it would be full sun and full snow." To watch the video, please click Journal Ireland.


First chartered pilgrimage flight set for Knock Airport
About 200 people are expected to accompany Cardinal Timothy Dolan, Archbishop of New York (pictured), on the first chartered pilgrimage from that archdiocese to Knock shrine this month. Cardinal Dolan will open this year's national novena at Knock on August 14th. It continues until August 22nd. The flight leaves New York on Saturday, August 8th, for Ireland West Airport Knock and returns from there on August 16th. It will be a flight of many firsts. For more details, please click Irish Times.
Photo Credit: John Moore/Getty Images


Amazing views as The Gobbins path close to reopening
Northern Ireland's newest tourist attraction is to open at last - just in time to boost the end of summer numbers. The spectacular Gobbins cliffhead path in east Antrim will launch on August 19. Although some work remains to be done, Mid and East Antrim Council decided on Monday night to give the final green light. The former Larne Borough Council championed the restoration of the historic, world-famous Gobbins path since the 1970s. Now at last it is about to become a reality. For more details and video clip, please click Belfast Telegraph.


The limits of reason: Boolean links between art and science
This year marks the 200th anniversary of the birth of George Boole, a man so far ahead of his time he invented a system of algebraic logic that didn't come into its own for a century, but which is now the foundation of all computer system. Boole, the self-taught son of a Lincolnshire shoemaker, was the first professor of mathematics in what is now University College Cork. Now, two exhibitions in Cork celebrate his life and achievements. For more details, please click Irish Times.
Photo Credit: Universogtp.com


Thousands expected at Dublin Horse Show
Over 20,000 people are expected to attend the Dublin Horse Show over the next number of days at the RDS. Attendees will be treated to 14 International Show Jumping Events as well as classes, competitions and 300 trade stalls. Prize money of nearly €1 million is on offer this year, including a €10,000 voucher for Dundrum Town Centre for the 'best dressed' at Ladies Day- which takes place tomorrow. "There'll be riders coming from all over the world," said Leo Powell, Editor of the Irish Field. For more details, please click Breaking News Ireland.
Video Clip: RTÉ


Shankill hails its golden girl after her medal-winning heroics
The first gold medallist for Team Ireland in the Special Olympics boarded an open top bus in Belfast yesterday to be cheered through the streets after an amazing haul of medals in Los Angeles. But Kirsty Devlin wasn't content with just one gold, and went on to scoop another during the summer games which came to a close on Sunday. Kirsty's ceremony was one of a number to be held around Northern Ireland in the coming days to welcome home the other Ulster 11 participants who took a grand total of 19 medals for Team Ireland. For more details and video clip, please click Belfast Telegraph.
Related Story: Irish Times/Jubilant welcome home for Irish Olympians


Rose of Tralee to end reign with charity cycle and a half marathon
Maria Walsh has been the most instrumental and effective Rose of Tralee in recent years and the Mayo native is now getting set to cap her festival reign with a massive challenge all in aid of charity. Before placing the crown on the head of this year's winner later this month, Maria will partake in 242km cycle and run from her hometown of Shrule, Co Mayo to the festival's headquarters in Tralee Co. Kerry. For more details, please click Irish Independent.

August 4

Google backpack camera to promote remote Irish beauty spots
Many of Ireland's most remote and beautiful tourist spots are to feature on Google Street View for the first time next year. The initiative will see Fáilte Ireland borrowing the Google Trekker over the next three months to record areas inaccessible to the car used in Google Street View. Starting along the Wild Atlantic Way this week, Fáilte Ireland employees will record on several islands, such as Inishbofin, Achill, the Blaskets and the largest of the Aran Islands, Inis Mór (Pictured). For more details, please click Irish Examiner.
Photo Credit: Discover Ireland


Michael Flatley's paintings generate sales of more than €1 million
Paintings by Michael Flatley have generated sales of more than €1 million since the former dancer's debut exhibition in London last month. The original star of Riverdance and Lord of the Dance has embarked on a new career as a painter, and his first selling exhibition of paintings entitled Firedance took place at 12 Hay Hill, a club and art gallery in the exclusive Mayfair district. At least 12 of the paintings sold, for an average price of £52,000 (€74,000). For more details, please click Irish Times.
Photo Credit: Brian McEvoy


See how the cousins lived their days out in the West of Ireland
Photographer Donal Moloney has a knack for finding the lost stories of Ireland, breathing life back into them and introducing us to characters long forgotten. In his most recent set of images, the Dublin man discovered Anthony and Katie – first cousins who lived out their last days as companions in the West of Ireland. Neither had children and their family name was "lost across to the Atlantic", according to Moloney. They are "folk who have no one left to tell their story", he says. On a recent visit to the small rural community where they lived, he took a snapshot of their lives. For more details and pics, please click Journal Ireland.


Saoirse Ronan tipped for Oscar nomination
The nominations for the Oscars will not be announced until January, but Saoirse Ronan has been tipped as a frontrunner for her performance in the upcoming Irish film Brooklyn. Ronan is joined on US film and television industry website Indiewire's latest list, 'The Women to Beat, So Far' by Cate Blanchett (Carol), Rooney Mara (Carol), Charlotte Rampling (45 Years), Lily Tomlin (Grandma) and Charlize Theron (Mad Max: Fury Road). For more details, please click RTÉ.


Carpenter who won €6.3m Lotto jackpot won't give up the day job
Carpenter Gerard Murphy nailed an incredible €6m win on the Lotto – but has no plans to ditch in his career. In a further twist of fate, the winning ticket was sold to him by his brother-in-law Martin Murphy, who owns the local newsagents in Ballinrobe, Co Mayo. Gerard, is believed to be travelling to Dublin tomorrow to pick up his prize. Martin, whose store has had three lotto wins in the past, said that he couldn't believe the news when he heard his brother-in-law had won the ticket. For more details, please click Irish Independent.


Thousands turn out for Spraoi parade in Waterford
Monkeys, orangutans, gorillas… It wasn't hard to spot the theme of Sunday night's Spraoi parade through the streets of Waterford as the throngs lined the route for this year's offering. There were more than a few glances to the skies as the late hours unfolded and, after a weekend in which the organisers, performers, and patrons dodged more than a few weather bullets, the rain arrived with a vengeance just in time for the 9.30pm start to the parade. Still, up to 10,000 people emerged from under shelter to watch. For more details & pics, please click Irish Examiner.


What game was being played at the home of Ulster rugby view than 70 years ago?
A whole new ball game was being played at the home of Ulster rugby more than 70 years ago, new archive images show. Rather than tries and drop goals, touchdowns and home runs were scored in American football and baseball games. American GIs brought sports from their homeland to Ravenhill in the early-1940s, drawing thousands of spectators. Now, the Public Record Office of Northern Ireland (PRONI) has merged photographs from the games with shots of the modern day Kingspan Stadium. For more details and photos, please click BBC.
Photo credit: PRONI


Rory McIlroy tipped for PGA Championship return
World number one golfer Rory McIlroy has reportedly scheduled a Saturday practice round at Whistling Straits, site of next week's PGA Championship The Northern Irishman has not played since rupturing the anterior ligament in his left ankle early last month, an injury that prevented him from defending his British Open title at St Andrews. News that the four-times major champion plans to tee it up on the Wisconsin course this weekend is the first indication that he may defend his title at the PGA Championship, which starts next Thursday. For more details, please click RTÉ.


Young NI lad lifts World Junior golf title in US
Newtownabbey lad Tom McKibbin won the US Kids Golf World Championship at Pinehurst in North Carolina over the weekend, beating 150 of the top juniors on the international amateur circuit. Tom is inspired by world number one Rory McIlroy's success and counts Graeme McDowell and Michael Hoey as friends and mentors. And he is also tipped as having the potential to emulate Rory. Even the legendary Gary Player is aware of the waves the 12-year-old has made so far. For more details & video clips, please click Belfast Telegraph.

August 3

Irish Roots: Localised 19th-century Irish surnames
The recent mapping at irishtimes.com/ancestor of all General Register Office births between 1864 and 1913 brought us a massive influx of unfamiliar surnames and unfamiliar variant spellings, more than 11,000 in all, raising the tally of historic surnames on the site to almost 100,000. The job of integrating these newbies into the existing surname variant lists is painful drudgery, and still ongoing, but the work is throwing some very interesting sidelights on the way Irish surnames have evolved. For more details, please click Irish Times.


The true story of rugby players who left the rugby field for the battlefield
When they left Ireland, they were poised to enter the trenches during the Great War. To Gallipoli they were bound, to wade ashore on the peninsula on behalf of the Allies.Their attempt ended in defeat, with 3,000 Irish among the Allies' dead. They included pals from the 7th Battalion of the Royal Dublin Fusiliers (RDF), Irish Rugby Union volunteers who swapped the rugby field for the battlefield. Now their story is explored in a play that proved so popular first time around, it's back for another round of performances. For more details, please click Journal Ireland.
Photo Credit & Review: No More Workhorse


Blue Plaque honour for Belfast actor
He was one of Northern Ireland's best known actors, and his career spanned almost 60 years. Now, the Ulster History Circle are to unveil a blue plaque at Falls Road Library to remember JG Devlin, who died in 1991. The west Belfast man began acting in amateur drama in the 1930s and his final film role was alongside Tom Cruise and Nicole Kidman in Far and Away. During a long career on stage and screen he also acted alongside stars like Sean Connery and Rock Hudson. For more details, please click BBC.
Photo Credit: Avelyman


How Obama Plaza - 'the best rest stop ever' - poses conundrum for Moneygall
Built by Supermac's Midas Pat McDonagh, the Plaza is open just a year now. The tables are full with diners and passing hordes sample muffins from New York, doughnuts from Canada, croissants from France, or dig into a chicken snack box and pick up a jokey "What's the craic, Barack?" mug on their way out. A dozen tour buses stop here every day. And with the Plaza employing 112 people out of Moneygall's population of 300, this place is an enormous local industry. But there's a downside. For more details & pics, please click Irish Independent.


Once-conjoined boys get ready for school
Former conjoined twins, Hassan and Hussein Benhaffaf, will start school in three weeks' time with their mother admitting it will be a "very emotional" day for the entire family. The five-year-old Cork boys plan to be able to walk unaided into Midleton's Educate Together School - and their mother, Angie, hopes they will be able to walk hand-in-hand as they support each other. But while other youngsters think nothing of going to school for the first time, it will be nothing short of a miracle for Hassan and Hussein. For more details, please click Irish Independent.
Photo Credit: David Keane


"There is Irish blood in Wolverine"
That's according to Hugh Jackman who is quoted as saying said his X-Men character has Irish blood and revealed he would love to see Irish folklore making its way into the last Wolverine movie. The Australian actor believes the tales of Irish mythological figures Cu Chulainn and Fionn MacCumhaill could add an interesting dynamic to the X-Men spinoff, as wolves were common in prehistoric Ireland. "I guarantee you, there's some Irish blood in there. And I loved the myths and legends." he said. For more details, please click RTÉ.


Music fans brave four seasons in one festival
A crowd of 8,000 braved four seasons of weather across three days at this year's Indiependence Music and Arts festival. The festival site at Deer Farm, north of Mitchelstown, held up relatively well, given the conditions, though by yesterday wellies were needed to navigate the soft ground between the various stages. Campers will this morning pack up and leave north Cork, having heard sets by headliners Kodaline, Basement Jaxx and Mark Lanegan over the weekend. For more details and photos, please click Irish Examiner.


Service held for for penalty kick inventor William McCrum
If Linfield are awarded a penalty this season their manager Warren Feeney will certainly be well informed about the history of the spot-kick. That's because last night he was one of around 150 people who attended a Service of Dedication and Thanksgiving to mark the restoration of the grave of William McCrum - the Co Armagh man who invented the penalty kick. Feeney said he was "over the moon" to be asked to attend. For more details, please click Belfast Telegraph.


NI's Alastair Seeley beats Josh Elliott to take Superstock success
Alastair Seeley overtook fellow Northern Ireland rider Josh Elliott on the final lap to win the British Superstock 1000cc race at Thruxton. Seeley now trails his compatriot by 17 points at the top of the championship standings with five rounds remaining. Tyco BMW-mounted Seeley enjoyed an advantage of just 0.18 seconds over the Morello Kawasaki rider at the flag. I dropped back to seventh at one stage but I worked my way though and saved myself for the last lap," said Seeley. For more details, please click BBC.

August 2

Legendary TV host and singer Cilla Black, RIP
Spanish police have confirmed that Ms Black appears to have died of natural causes at her home. She was 72. Ms Black was born on 27 May 1943. Her real name was Priscilla Maria Veronica White and she became a popular singer before turning her hand to TV presenting. She hosted Blind Date on ITV from 1985-2003 and Surprise Surprise from 1984-2001. In an interview with the Mirror last year, the entertainer said: "Seventy five is a good age to go. If things are starting to drop off – like the hearing – and I've got twinges in the morning, I do think that." For more details and video clip, please click Journal Ireland.


Féile 1990: Trip to Tipp 25 years on
It was the year Ireland went to the World Cup in Italy and the country turned upside down and inside out. It was the year Nelson Mandela was released from prison in South Africa, the year the Berlin Wall was officially demolished, the year Saddam Hussein sent Iraqi troops into Kuwait and the US went in to get them out. And it was the year when a generation of Irish youngsters began to associate Semple Stadium, in Thurles, with live music rather than hurling. The Féile festival changed Irish music forever. For more details, please click Irish Times.


Northern Ireland top tourism attractions revealed
The Giant's Causeway came top, with 790,000 visits, followed by Titanic Belfast the Ulster Museum and Derry's Walls. In a survey of overnight stays in local government districts, one in four stays were in Belfast, with Causeway Coast and Glens coming in second. Castlereagh and Lisburn was the least popular area for overnight trips. Tourism Ireland CEO Niall Gibbons said the growth in holidaymakers coming to Northern Ireland from overseas was encouraging. For more details and graphs, please click BBC.


Belfast Pride 2015: sea of colour and party atmosphere
Thousands of people joined in the fun of the 25th annual Pride parade in Belfast on Saturday. The parade began at Custom House Square at 12 noon. The 2015 theme is "25 years building equality. It's time." Organisers said they expected a bigger turnout than usual at the parade following the Yes vote in the Republic's referendum on same-sex marriage and subsequent push for marriage equality in Northern Ireland. For more details, photo gallery and video clip, please click Belfast Telegraph.


50% of Irish people use cars for travel under 2km
Half of all Irish people use a car to travel journeys of less than 2km, (1.24 miles) while nearly three quarters of journeys outside the capital are by car. The CSO's national travel survey includes information from 10,382 respondents and gives a detailed look at the travel habits of people in Ireland. The most common reasons for making a journey in 2014 were to travel to and from work or to go shopping. The average journey distance was 14.6km ( nearly 10 miles) and on average took 22.7 minutes to complete. For more details, please click Irish Examiner.
Photo Credit & Related Story: Irish Independent/Bray People


Irish war hero you probably never heard of
A Doctor's Sword' is a movie that tells the story of Dr Aidan MacCarthy, an Irish war hero. The film directed by Gary Lennon traces the story of the doctor during his time with the British air force in Europe, Singapore and Japan. Some few years before his death in 1995, Dr Aidan MacCarthy, a proud son of the Beara peninsula, mused upon his extraordinary experiences in the second World War. For more details, please click Irish Times.


Team Ireland celebrates 86 medal tally in LA
On the final day of competition yesterday, the team won another 16 medals. Overall, Irish athletes won a total of 26 gold medals, 29 silver medals and 31 bronze. Irish team members also won a further 43 placing ribbons and recorded 31 personal bests. The closing ceremony takes place in the early hours of tomorrow morning Irish time at the Coliseum stadium in Los Angeles. Team Ireland is expected to be welcomed home at Dublin Airport at around 8am on Tuesday morning. For more detaphotos, and video clip, please click RTÉ.


Irish win four medals so far at British Transplant Games
Mike Keohane from Clonakilty, Co Cork, won a gold medal in the 5km Race Walk event and Peter Heffernan, from Skerries, Co Dublin, secured a bronze in the 50m backstroke event. Yesterday James Nolan (pictured) from Kilcullen, Co Kildare, won a silver medal in golf and Tony Byrne, from Artane, Co Dublin, also picked up a bronze medal in 10-pin bowling. There are nine Irish athletes in total competing at the annual games,which are hosting 800 athletes from countries all over the world. For more details, please click Irish Independent.
Photo Credit: Irish Kidney Association


NI's Jonathan Rea close to winning World Superbike Championship
Jonathan Rea is on the brink of winning the World Superbike Championship after taking a win and a second place in the Malaysian round at Sepang on Sunday. The Kawasaki rider came from seventh on the grid to win race one but was edged out by Chaz Davies in the second race. The Northern Ireland rider enjoys a 144-point lead over nearest rival Chaz Davies, with six races still to go. Rea is now poised to secure the title at the next round of the series at Jerez in Spain on 20 September. For more details, please click BBC.
Photo Credit: Getty Images



Mon, Aug 31, 2015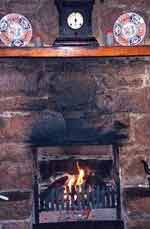 From Bog Land to Turf Fire
Ireland contains more bog land, relatively speaking, than any country in Europe, except Finland. For people in rural areas, turf cut from the bog is still a natural source of heat. Turf cutting begins in spring and then the turf is spread and rickled . Rickled means to pile the turf up in small mounds. By summer, the turf is dry and it's time to bring it home. Everything has to be prepared before the winter comes, or even earlier, because the rain would wet the turf too much. It has to be dry and in the shed before Autumn. Then and only then, can an irish country family look foreward to the cozy warmth of "a turf fire in the cabin."

Resources: The Atlas of the Irish Rural Landscape
Image: Spirited ireland

Click for More Culture Corner.
---
---
Local Time in
---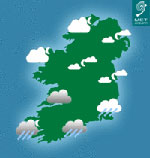 The Weather
Up the minute forecasts provided by Ireland's official source for all weather-related news. Please click Met Eireann.

---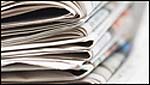 Links to the latest news from Ireland
Here you will find all the stories making headlines throughout the Republic of Ireland and the six counties to the north. This is not intended to be an all-inclusive list. These are the main sources we check every day to bring you those headlines we think you will enjoy reading.

BBC Northern Ireland
Belfast Telegraph
Breaking News Ireland
Irish Emigrant
Irish Examiner
Irish Herald
Irish Independent
Irish News
Irish Times
Irish Post
RTE
The Irish World
The Journal Ireland
Inside Ireland


---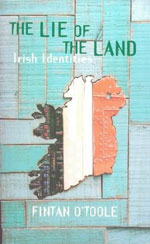 Lie of the Land
by Fintan O'Toole
A regular contributor to the irish Times and The Guardian, O'Toole applies his eagle journalistic eye to the state of ireland at the end of the 20th century. It's a riveting read as O'Toole examines with in-insight, humour and a bit of the blarney, the repercussions of a booming economy which has thrust ireland into the ranks of the richest European countries.
Click here for Lie of the land.

---