Traditions, folklore, history and more. If it's Irish, it's here. Or will be!
"People will not look forward to posterity who never look backward to their ancestors."
-Edmund Burke
---
Quotes

Library: Books, Movies, Music

Prints & Photos

Poetry

---
---
Shops Ireland
---
Bunús na Gaeilge
(Basic Irish)

---
---
---
Himself/Herself
Write to Us
Readers Write..
Links/Link to Us
---
Advertise with us
---
Awards & Testimonials

Submissions Guide

---

Todays' Irish News



Yes, there are many news items not included here. We deliberately avoid: politics, death, disaster and other mayhem.

Thursday, May 21, 2015

---
The 'Great Lighthouses of Ireland' tourshm initiative launched
The Great Lighthouses of Ireland initiative promises to be an "experience to take your breath away" and features 12 lighthouses dotted around the coast where tourists can visit, and in some cases rent as accommodation. With a range of services from accommodation to visitor centres and guided tours, visitors from home and abroad will have the chance to explore the distinct experiences offered by the 12 lighthouses, each reflecting its own history and heritage, nature and environment, people and place, with aspects to appeal to people of all ages and interests. For more details & photos, please click
Irish Examiner
.
Photo Credit & Related Story:
RTÉ
Two more beaches in Northern Ireland awarded Blue Flag
Ian Humphreys, chief executive of Keep Northern Ireland Beautiful which issues the awards in the region, said: "A Blue Flag means excellence; that we can proudly say nearly half of the designated bathing waters in Northern Ireland are world class is quite an achievement." A total of 10 locations across counties Antrim, Down and Londonderry have received the prestigious cleanliness award - two more than last year. A further 10 beaches have also been given the UK-wide Seaside Award for good water quality. For more details, please click
Belfast Telegraph
.
Photo Credit & Related Details:
Portrush.org
For first time in seven years, Ireland's unemployment rate is under 10%
Figures released by the Central Statistics Office today show that the unemployment rate is now 9.9%. The last time it dipped below 10% was in January 2009. There are now 1.9 million people employed in Ireland and 212,000 people who are unemployed. Davy Research said that the 2.2% drop in unemployment over the past year has been the sharpest decline in 33 countries which it has data for, including the US and the UK. The coalition government has rushed to claim credit for the drop, saying that it is proof that its focus on jobs is working. For more on this news item, please click
Journal Ireland
.
Photo Credit & Related Story:
RTÉ
US software firm to create 100 jobs in Dublin expansion
Qualtrics is to create 100 jobs at its European headquarters in Dublin. The technology firm was founded in the US state of Utah in 2002. It has since expanded to offer services in 75 countries, where it provides software which allows its clients to carry out market research, and test customer feedback. The firm's customers include Kelloggs, HP and Stanford University. Qualtrics opened its European headquarters in Dublin's south docklands in 2013, announcing the creation of 150 jobs. The firm is seeking to fill 100 new positions in sales, support and technical services. For more details, please click
RTÉ
.
Photo Credit & Related Story:
GradIreland
Thousands of new Northern Ireland hospitality jobs predicted
Northern Ireland's hospitality sector could be employ an additional 5,000 people over the course of the next decade, an industry body has claimed. Hospitality Ulster, formerly known as Pubs of Ulster, said growth could take job numbers to 50,000 in the sector. The organisation represents pubs, restaurants and hotels. It is setting up an advisory panel "to work with government" to develop the industry in Northern Ireland. To read this news item and many others, please click
BBC
.
Letter from WB Yeats to Maud Gonne sells for €16,000
A handwritten letter from poet WB Yeats to his "dear Maud"' (Gonne), on his headed paper and dated June 13th (1928), was the sleeper in Adam's sale of rare Irish books and historical memorabilia on Tuesday where it made €16,000 – eight times its median estimate (€1,500- €2,500). Kieran O'Boyle of Adam's said: "It was a fantastic price after a battle between two telephone bidders that really wanted it." In the letter, Yeats writes: "You will find a reference to your self in Among School Children – a Waterford school I went over – I do not think it will offend you." For more details, please click
Irish Times
.
Meet Ireland's youngest member of Mensa
Six-year-old John Fitzgerald from Kildimo Co Limerick has become the country's youngest member of Mensa. While his parents are naturally thrilled with the accolade, they say their son would rather talk about his beloved Manchester United. John was officially told two days ago that he had been listed as the youngest person on Mensa's books, which contain the names of about 1,000 Irish people. It came as no surprise to his father Barry, a computer engineer, and mother Annemaria, who'd seen his abilities before he could walk. For more details, please click
Breaking News Ireland
.
Stars turn out for Pride of Ireland Awards
The stars were out in force last night (May 20) at Dublin's Mansion House for the Pride of Ireland Awards 2015. The event, which paid tribute to brave children, selfless teachers, community leaders and charity workers, was attended by many of Ireland's biggest stars including Daniel and Majella O'Donnell, Rosanna Davison, Vogue Williams, Jedward, Louis Walsh, Hometown and Pat Kenny. Amanda Byram, who hosted the event, said "The nominees, the winners, they're all so incredibly amazing and inspiring… For me it's an honour to be here and an honour to be hosting." For more details and pics, please click
RTÉ
.
Adventurers set to swim around the island of Ireland
Two Irish adventurers are set to take on the last great physical challenge in Ireland - a 1,600km swim around the entire island. David Burns and Maghnus Collins will attempt to be the first people to finish the mammoth expedition for charity next month. If successful, it would also be the longest verifiable swim ever completed in the Atlantic. The intrepid duo have previously completed numerous man powered expeditions around the globe including a 250km run across the Sahara Desert. For more details, please click
Irish Independent
.
---
Past Two Weeks
May 20

History made as Prince Charles shakes hands with Gerry Adams
Britain's Prince Charles has begun a poignant trip to Ireland with a historic handshake with Gerry Adams, one of the most prominent and controversial republican figures of the last 50 years. Prince Charles agreed to the meeting after a request by the Sinn Féin president in a move which would have been unthinkable until a few years ago and sets the tone for the four day visit. The two men smiled at each other as they shook hands for several seconds and exchanged words. For more details & video clip, please click Breaking News Ireland.
Photo Credit & More Pics: RTÉ


Fields of magic on trip to the Burren
Britain's heir to the throne finally made it yesterday to the Burren in Co Clare. He had been due to visit in 2002, but his aunt Margaret died and he had to return home. If you're into rural life, biodiversity and all things organic – as he is – the Burren is a must-see destination. And Charles, by all accounts, had been really looking forward to this part of his trip to Ireland. For more details, please click Irish Times.
Photo Credit: Eddie Mulholland/WPA Pool/Getty Images


300 construction jobs and 45 full-time posts on way for Dublin
Mallinckrodt is to create the jobs at a new €45m plant in Blanchardstown's College Business and Technology Park. Some 300 jobs will be created in the two-year construction phase. This investment brings Mallinckrodt Pharmaceuticals' investment in Ireland to more than €165m in the last 22 years. The company employs more than 120 people at its existing manufacturing site in Dublin and provides treatment options for patients with a wide variety of health conditions. To read this news item, please click Breaking News Ireland.


Wedding bill soars to €800 - and that's just for the guests
That's the typical cost of being a guest once clothes, a gift, accommodation and the hen or stag party are factored in, a survey by Bank of Ireland found. And if you're in your 20s or 30s the costs mount, as most people in this age group expect to attend two weddings this year, with one in five attending four or more. The biggest cost is the wedding gift, with most attendees spending around €200, according to the survey of 500 people aged 18-44. For more details, please click Irish Independent.


Help sought for endangered curlew
People in Ireland have been asked to take part in a survey to help save one of the country's most endangered and iconic species of birds. BirdWatch Ireland is appealing to the public to take part in a creeding curlew survey and submit their sightings of this highly threatened species. BirdWatch Ireland, under contract to the National Parks and Wildlife Service, is undertaking a national Breeding Curlew Survey in parts of the North-West, West, and South-West of Ireland. The curlew, with its long legs, large brown body and long, down-curved bill, is one of the most iconic and easily recognised birds of the rural Irish landscape. For more details, please click Irish Examiner.


Woman to choose between two husbands for Irish radio competition
Over the course of the next month, regional radio station iRadio is running a social experiment to find two people to get married – without having met each other. The project is called 'Three Strangers and a Wedding' and will feature a bride on her wedding day picking between two grooms – and the catch is that she will only have spoken to them over the phone whilst on air. The idea behind the experiment is that a couple can get to know each other without the pressures of looks or any other distractions. For more details, please click Journal Ireland.


NI Fire & Rescue Service football team win cup for first time
The Northern Ireland Fire & Rescue Service (NIFRS) football team are celebrating their victory in the final of the UK Fire Service Cup held at the Falkirk Stadium in Scotla Goals from firefighters Andrew Forsythe and Stephen Doyle in a game that was ultimately decided on penalties helped NIFRS football team to win the cup for the first time in their history and the first time the trophy has crossed over the Irish Sea. For more details, please click Belfast Telegraph.


Another honor for NI's olympic golden girl
Dame Mary Peters has joined the ranks of individuals such as Stephen Hawking and Sir David Attenborough by being made a member of the Order of the Companions of Honour. The Duke of Cambridge conferred the honour, for Dame Mary's services to sport and the community in Northern Ireland, at a Windsor Castle ceremony yesterday. Speaking about her conversation with William, she said: "He mentioned the fact his father is in Ireland on a significant visit and he thanked me for what I'd done for Northern Ireland." For more details, please click Belfast Telegraph.
Photo Credit & Related Story: Hello Magazine


Rory McIlroy receives two major European Tour awards
Northern Ireland's Rory McIlroy has been chosen as Golfer of the Year and Players' Player of the Year at the European Tour Awards. The world number one secured the double after a year in which he won the Open and the US PGA Championship as well as playing in Europe's Ryder Cup triumph. The 26-year-old's last 10 European Tour finishes have seen him claim five victories and three runners-ups places. "I am just trying to keep going and increase that tally," said McIlroy.For more details, please click BBC.
Photo Credit, Video C;ip & Related Story: BBC

May 19

Prince Charles and Camilla to begin Irish visit in Galway
Britain's Prince Charles and his wife, the Duchess of Cornwall, arrive in the west of Ireland today at the start of a four-day visit. The couple will travel to Galway this afternoon, where they have a number of engagements. Their visit starts with a trip to NUI Galway where Prince Charles is expected to make the first of two scheduled speeches. Following his trip to NUIG, Prince Charles is to visit the Marine Institute and the Burren, while Camilla will travel to a number of locations in Galway city centre. For more details, please click RTÉ.
Photo Credit & Related Story: Journal Ieland/Peter Byrne


Irish-set novel wins PG Wodehouse comic fiction prize
Alexander McCall Smith has won the 2015 Bollinger Everyman Wodehouse Prize for Comic Fiction for his Irish-set novel, Fatty O'Leary's Dinner Party. This is the first time McCall Smith, the bestselling author of the No 1 Ladies' Detective Agency and the 44 Scotland Street series, has appeared on the comic fiction prize shortlist. He defeated shortlist rivals Caitlin Moran, Nina Stibbe, Joseph O'Neill and Irvine Welsh among others and joins an impressive list of previous winners. For more details, please click Irish Times.


Preserving the past at Slieve Gullion
A group of volunteers has helped to repair a 5,000-year-old burial cairn on one of Northern Ireland's most significant mountains. Around 30 of them trekked to the top of Slieve Gullion in south Armagh at the weekend to carry out the work, under the supervision of an archaeologist. They helped to fix damage done to the huge passage grave by the weather and increasing numbers of hill walkers. The burial chamber is lined up to illuminate with the light from the setting sun of the winter solstice on 21 December every year. For more details, please click BBC.


An aristocrat, a beef baron and the castle they both came to love
When he passes through Sligo on Wednesday, it won't be "bare Ben Bulben's head" that will catch the imagination of the Prince of Wales, but the long, icy shadow cast by Classiebawn Castle and the events of an August weekend all of 36 years ago which changed so many lives forever. Hugh Tunney, the son of a cattle-dealer from Co Tyrone who, while working as a butcher in nearby Bundoran, had looked at Classiebawn, and resolved one day to own this castle, built by another quintessential pillar of the British establishment, Lord Palmerston. For more details, please click Irish Independent.


Ireland's contender performs at Irish Eurovision party
Last night (May 18), Molly Sterling performed at the Irish Eurovision Party in Vienna. Sterling, Greg French and her band Poilin Lynch, Darren Sweeney, Naomi Clarke, Jimmy Rainsford and Jessica Supple performed their Eurovision track Playing With Numbers, along with another song she wrote called Build Fireworks Again. They also performed a selection of covers including Seven Nation Army and With or Without You. Former Eurovision winner Niamh Kavanagh was the big guest on the night, and she sang her Eurovision-winning song In Your Eyes. For more details, please click RTÉ.
VIDEO: Molly performing her song, please click You Tube


Watch! Gabriel Byrne in Louder than Bombs clip
With Louder than Bombs premiering at the Cannes Film Festival, a new clip from the Gabriel Byrne-starring family drama has been released. The English language debut of writer-director Joachim Trier (Oslo, August 31), Louder than Bombs also stars Isabelle Huppert, Jesse Eisenberg and Devin Druid. It tells the story of a recently widowed man (Byrne) and his two sons (Eisenberg and Druid) as they try to come to terms with their loss. To read this news item and watch the clip, please click RTÉ.
Note: clip contains adult language.


VIDEO: Cork pubs brace themselves, Wetherspoons is coming
The world is halfway through season five of Game of Thrones, but in a new video two pubs in Cork clearly think they're part of the Seven Kingdoms. In the clip, staff/soldiers at Sober Lane and Electric in Cork city are seen guarding their boundaries and preparing themselves for impending battle. Are they fighting each other, you wonder? They are seen patrolling opposite sides of the river, so they seem to be enemies. Nope. Instead, it is an alliance against the newest challenger to the kingdom from across the Narrow Sea: Wetherspoons. For more details and to watch the video, please click Breaking News Ireland.


Ireland name Sevens squad as they bid for place in Olympics
Ireland have named a 27-man Sevens squad for the upcoming summer tournaments that could result in an Olympic place. The squad is largely made up of academy and club players who have already stood out in the Ulster Bank League, with five Exiles products also making the cut. Ireland's Sevens odyssey will begin when a Wolfhounds team represents Ireland in the GB 7s series, which starts on 30 May in Edinburgh with dates also set for Coventry and Colwyn Bay in June. For more details, please click Journal Ireland.
Photo Credit: Dan Sheridan/INPHO


Man of the Match wins communion mass time appeal
While most fathers are sweating about bouncy castles and buffets, Barry faced a more complex challenge. He was cornerback on the Mayo team facing Galway in the Connacht Junior Football Championship final in Carrick-on-Shannon, Co Leitrim. However, the 11.30am timing of his daughter Kathlyn's big day in Lahardane Church meant it was impossible to be in the Leitrim venue — 94km away — for the 1.30pm throw-in. However, Barry and his wife Eileen were adamant a solution could be found. For more details, please click Irish Examiner.

May 18

What's the summer looking like in Ireland?
All indications are that it won't be too bad. "Changeable", as the Irish are all far too used to saying. Of course, long-range weather forecasting is hardly an exact science. Ireland's Met Éireann won't predict more than five days in advance. The boffins at the UK's Met Office say the same. They insist that you simply can't predict the weather with sufficient certainty beyond that. They're probably right of course, but where's the fun in that? So with that in mind, here's a look ahead to what this (probably) summer has in store. For more details, please click Breaking News Ireland.


Modern Ireland in 100 Artworks: 1942 – The Great Hunger, by Patrick Kavanagh
Mocking lines from Patrick Kavanagh's long poem The Great Hunger echo in their dark satire Myles na gCopaleen's attack, in An Béal Bocht, on the representation of Irish rural life. Kavanagh is the first English-language poet of real stature to emerge from a class that was much written about by others: the Catholic small farmers who were supposedly the heart of independent Ireland. But what he had to say was not quite what many wanted to hear. For more details, please click Irish Times.


Hero troops get an emotional welcome home
It was a welcome worthy of world champions as the peace-keeping forces touched down in Dublin Airport after a gruelling six-month service in the Middle East. Hundreds gathered to welcome their loved ones home from early on Sunday morning, enduring an anxious two-hour wait for the delayed flight. But their worry was soon lifted as some 181 tanned soldiers started to stream through the arrivals hall doors.For more details, photos & video clip, please click Irish Independent.


Chinese premier visits Galway farm to inspect likely imports
Chinese premier Li Keqiang has gone west for a taste of Irish farm life. Mr Li, accompanied by a number of Chinese government ministers, began a two-day visit to Ireland by travelling to the beef and dairy farm of Cathal and Mary Garvey at Gortbrack, Ower, Headford, on the Galway-Mayo border. The visit was arranged to mark the lifting of the ban on Irish beef by the Chinese government earlier this year. China is the second biggest importer of Irish food exports after the EU. For more details, please click Irish Examiner.
Photo Credit: Fennell


Hozier wins at Billboard Music Awards
Hozier took home two Billboard Music Awards at Sunday night's ceremony in Las Vegas, winning Top Rock Artist and Top Rock Song for Take Me to Church. The singer-songwriter had also been nominated in the Top Rock Album, Top New Artist and Top Streaming Song categories. Taylor Swift was the big winner on the night with eight wins, while Sam Smith, Pharrell Williams and Iggy Azalea won three each. To read this news item and many others, please click RTÉ.


Friel is Brosnan's wife in Dublin thriller
Anna Friel will play Pierce Brosnan's wife in the new revenge thriller I.T., which will be directed by Irish filmmaker John Moore and is currently in pre-production in Dublin. Deadline.com, which broke the story of Friel's casting, says that I.T. tells the story of Mike Ryan (Brosnan), a successful businessman whose falling out with a young I.T. consultant (James Frecheville) sees his life, family and business threatened. Stefanie Scott will play Brosnan and Friel's onscreen daughter. Brosnan's company, Irish Dreamtime, is among the producers on the new film. To read this news item & many others, please click RTÉ.


Foodies get their fill at packed lit fest
The weather gods smiled down on the third Kerrygold Ballymaloe Literary Festival of Food & Wine, as 8,000-plus visitors from more than 30 countries streamed through the gates of Ballymaloe House, in East Cork, over the weekend to watch Irish and international stars of food and wine strut their culinary stuff. With more than 60 speakers from home and abroad flitting between multiple venues in Ballymaloe House and the Ballymaloe Cookery School, Shanagarry, there was an almost overwhelming programme of events to choose from. For more details & photos, please click Irish Examiner.


Rory McIlroy records emphatic win at Wells Fargo Championship
Rory McIlroy sauntered to a sensational seven-shot victory at the Wells Fargo Championship at Quail Hollow in North Carolina last night, capitalising on his stunning third-round 61 as he captured his third title of the year. After those 11-under-par pyrotechnics on Saturday, a repeat was neither likely nor necessary and the world number one could happily settle for a Sunday stroll to a three-under 69 and a 21-under-par total. It is McIlroy's second win at Quail Hollow. For more details, please click RTÉ.
Photo Credit & Related Story: Belfast Telegraph


Footballing legend Ó Sé immortalised in bronze
There he is in typical pose, tearing out of defence at full stretch, about to hop the leather from his left hand and God help anyone blocking his path. Páidi Ó Sé immortalised in bronze. Household names were among the hundreds of admirers of the football icon who turned out on Saturday — on what would have been his 60th birthday — for the unveiling of the statue outside the family public house at Ard a' Bhothair, Ventry, Co Kerry. Clare sculptor Seamus Connolly captured not only the physical appearance of Ó Sé, who died suddenly in December 2012, but also his indomitable spirit. For more details & pics, please click Irish Examiner.

May 16

Overseas aid mission a first for Irish Navy
History will be made this morning when the Naval Service will for the first time aid in an overseas humanitarian mission. Taoiseach Enda Kenny, Defence Minister Simon Coveney, and other political and military dignitaries will gather at the Naval Service headquarters in Haulbowline, Co Cork, to mark the departure of LÉ Eithne and her 70-strong crew on a voyage to the Mediterranean. LÉ Eithne will work with the Italian authorities to pick up migrants from North Africa who are being put into dangerously unseaworthy boats. For more details, please click Irish Examiner.
Photo Credit & Related Story: RTÉ


Colin Farrell scrubs up well in Cannes
The Irish actor walked the red carpet for the premiere of The Lobster at the prestigious film festival, wearing a Dolce & Gabbana tuxedo, alongside his co-star Rachel Weisz. The Irish-shot film focusing on a dystopian future where citizens are legally required to be in a relationship or take a vow of celibacy/turn into an animal/be hunted by other humans in the woods, is receiving rave reviews. For more details and photos, please click Irish Inependent.


U2 Tour: "I didn't see the edge"
The Edge literally walked off the stage at U2's show in Vancouver last night and he's posted a picture of his injuries on the band's Facebook page. Lifting a celebratory glass of champagne backstage at Vancouver's Rogers Arena after the show, he quipped: "Didn't see the edge, I'm ok!!" U2 kicked off their iNNOCENCE + EXPERIENCE tour in Vancouver on Thursday night and RTÉ's Dave Fanning and Eoghan McDermott were there. Hear what U2 fans thought of the show and catch some live footage of the night. To watch the video, please click RTÉ.
Facebook Page: Facebook/RTE


Balmoral Show ends with pledge to be even bigger in 2016
It was the biggest Balmoral Show in history - but organisers are determined to make next year even better. Colin McDonald, chief of the Royal Ulster Agricultural Society, said it was delighted with this year's show, which is estimated to have been attended by more than 100,000 people over the three days. He said the biggest driver to attendance was the weather, and that the sunshine this week helped bring the crowds out. This year's show was the third on the new Maze site, and was 10% bigger than 2014. For more details and photos, please click Belfast Telegraph.
Photo Credit: Stephen Hamilton/Presseye.com


Irish student has asteroid named after him
Of all the things that could happen in life, getting an asteroid named after you has to be one of the coolest. Lucky sixth-year student Christopher Carragher from Our Lady's Secondary School in Castleblaney can say just that, after winning a major $1,500 prize in the US. The Co Monaghan student had an asteroid named after him after he came second in the world award in the Computational Biology and Bioinformatics category at ISEF 2015 which was held in Pittsburgh, Pennsylvania this week. For more details, please click Journal Ireland.
Photo Credit: Naoise Culhane


Schoolchildren make country's biggest bruschetta
Taking inspiration from celebrity chef Jamie Oliver, a group of Dublin schoolchildren grouped together to make a 25-foot long piece of bruschetta. The pupils from Lios na nOg Primary School, Ranelagh and Holy Cross National School, Dundrum took up Jamie's call for children to get more involved in the preparation of food. The youngsters got to groups with huge amounts of seasonal fresh ingredients including 15 kg of tomatoes and was all done under the watchful eye of Head Chef Nick Lentini from Jamie's Italian at Dundrum Town Centre. For more details, video click and photos, please click Irish Independent.


Kerry based company announces 100 new jobs
100 new jobs are to be created at manufacturing company Tricel over the next 18 months. Recruitment for 40 of these is now underway. The jobs will be based at Tricel's Headquarters in Killarney, which will be worth an estimated €2.4m to the local economy. The company currently employs 100 people in Kerry and 250 in total across the group in Ireland, the UK and France. To read this news item and many others, please click Breaking News Ireland.
Photo Credit & Related Story: RTÉ


Rory McIlroy moves to three off lead at Wells Fargo Championship
World number one Rory McIlroy hit a bogey-free five-under-par second-round 67 to move within three shots of the lead at the Wells Fargo Championship. McIlroy moved to seven under and trails American joint leaders Webb Simpson and Robert Streb . "It's a real solid score, it sets me up well for the weekend," said McIlroy, who is level with Phil Mickelson. "I'm going to be in one of the final groups and it should make for an exciting weekend" he said. For more details, please click BBC.


'Pink swingers' aiming to drive balls in every single county
Three major golf enthusiasts from Cork are urging the public to get into the swing of their latest drive — the trio are raising money for charity by attempting to play a hole of golf in every county in Ireland… in less than 48 hours. Over the course of two days, the self-titled "Pink Swingers" will travel the length and breadth of the country, spending less than half an hour on each green before travelling to the next one. For more details, please click Irish Examiner.

May 15

Tales of family heroism echo a century later in history competition
Local connections to national and global events a century ago have been unearthed by winners of a schools' history competition. The impact of the First World War and the War of Independence were prevalent among the eight winners who received prizes from Education Minister Jan O'Sullivan at University College Cork, one of the competition sponsors. They were selected from 200 entries to the Decade of Centenaries all-island essay competition, organised to mark the centenary of important events between 1912 and 1922. For more details, please click Irish Examiner.


Irish priest recalls exclusive tour of surrendered U-boat
A retired priest has told how he peered through the periscope of a surrendered German U-boat as he was given an exclusive tour days after Hitler's Atlantic fleet berthed for the last time. Fr Arthur O'Reilly, then aged 13, marvelled at the clarity of vision as he examined the unsuspecting people walking on the quay. Torpedoes had been decommissioned and the crew already transported to an army camp in Co Down, Northern Ireland, leaving their deadly watercraft moored on the banks of the River Foyle in Londonderry. For more details, please click Irish Independent.
Photo Credit & Related Story: Derry Sentinel


Dublin Airport used by record number of NI travellers
The number of people from Northern Ireland using Dublin Airport is at a new record high. Figures show that last year passenger numbers rose to 864,000 - an increase of 52% on 2013. The top destination for Northern Ireland residents using Dublin, was New York JFK, followed by London Heathrow. Overall, more than 21 million passengers used Dublin Airport in 2014, representing growth of 8%. By comparison, Belfast International Airport and George Best, Belfast City Airport recorded fractional growth. For more details, please click BBC.
Video Clip: BBC


Pinewood Studios to open production arm in Ireland
The revered British filming studio behind the James Bond franchise and many others (including the next generation of Star Wars movies currently in production), are to open an Irish production arm. Ireland has long been a popular location for film and tv crews around the world, attributable to a combination of beautiful scenery and locations, and also very favourable tax laws. "We are delighted to announce this exciting new venture in Ireland," said the studio's Commercial Director Nick Smith. For more details, please click Journal Ireland.
Photo Credit: Pinewood Studios


Youghal likely to become the cpital of the Ancient East
Tourism in East Cork received a boost yesterday when Michael Ring, the junior tourism minister, advocated Youghal as a likely "capital of the Ancient East". He was referring to a recently launched tourism concept primarily focused on historic and heritage attractions stretching from the Boyne Valley in Dublin south to Waterford and Cork. Mr Ring yesterday visited the walled town's 438- year-old Clock Gate Tower, which is undergoing redevelopment as a museum and interpretative centre. For more details & pics, please click Irish Examiner.


Eco-friendly west Cork house crowned RTÉ's Home of the Year
The West Cork home of retired couple Ita Molloy and Andrew Harvey was designed to fit into the landscape and the split-level passive abode is completely eco-friendly. It has triple-glazed, floor-length windows that let in the sun's rays and an interior concrete wall that essentially works as a giant storage heater, soaking up heat during the day and letting it out at night. The couple say they have little to no heating bills and only use a ground-source heat pump "in the depths of winter, if there's snow". For more details & pics, please click Irish Examiner.


Balmoral Show: Wool from Co Down sheep keep heads of state cozy
Melvyn Dorman from Ballynahinch has been farming his distinctive black woollen Zwartble sheep for eight years. The breed was brought to the UK from Holland in the early 1990s and has become a common sight in fields across the country. Melvyn's flock is sheared each July, and their wool sold to a woman in the Republic who makes luxury blankets. These are given as gifts by Irish President Michael D Higgins to visiting heads of state. For more details, please click Belfast Telegraph.
Picture Credit: Zwartbles Sheep Association


McIlroy and Harrington off to solid start in North Carolina
Rory McIlroy hit a two-under-par 70 to lie five shots off the lead after the first round of the Wells Fargo Championship. The world number one produced six birdies, two bogeys and a double bogey to stay in touch with Robert Streb, who fired a seven-under-par 65 to lead by one shot from fellow Americans Patrick Reed and Kevin Chappell. Padraig Harrington was level with McIlroy after a two-under-par 70 which left him with mixed views. "It was a strange day for me," Harrington told Sky Sports. "I didn't play so well but I hit a lot of good putts." For more details, pleack RTÉ.


NI's Alastair Seeley clinches 13th career North West 200 triumph
Alastair Seeley clinched a 13th career North West 200 triumph as Ryan Farquhar also earned another home win at the Northern Ireland motorcycling meeting. Seeley trailed his fellow Carrickfergus man Glenn Irwin early on in the first Supersport race before taking control to win comfortably from Michael Dunlop. Fermanagh man Lee Johnston completed an all-Northern Irish podium and the story was the same in the Supertwins race. For more details, please click BBC.

May 14

High-speed broadband project to create over 250 jobs
Up to 60 jobs and a further 200 in construction have been announced in the building of a new high-speed broadband network around the country. The ESB and Vodafone are coming together to create SIRO which will invest €450m to initially deliver high-speed broadband to 50 towns around Ireland. The first 10 towns to get high-speed broadband will be Cavan, Dundalk, Westport, Castlebar, Sligo, Carrigaline, Tralee, Navan, Letterkenny and Wexford Up to 300 more smaller towns are likely to also get the service in phase two. For more details, please click Breaking News Ireland.


Hollywood producer scouting Irish film locations
Philip Lee, a Hollywood producer who worked on box office hit The Dark Knight, is reportedly eyeing up Irish locations to shoot his next blockbuster. Lee, who also worked on Crouching Tiger, Hidden Dragon, visited Limerick in recent weeks to scout locations ahead of filming a new multi-million-dollar sci-fi movie called Inversion. According to the Limerick Leader, Lee and his production team want to transform the former Dell premises into a film studio. For more details, please click RTÉ.
Photo Credit: A New World Society


Young musicians hoping their ship will come in on Carnival cruise line
Carnival Cruise Line, one of the world's most popular cruise liner operators, will hold its first Irish auditions at the CIT Cork School of Music today as part of its global search for on-board entertainers for its huge fleet. The company, which has a reputation for running 'fun ships', was invited to hold the auditions here by Cork-based Premier Entertainment Ireland, a cruise entertainment agency run by Julie La Fontaine, from Tipperary, and her husband, Ian, from St Lucia, who met while working onboard cruise ships for Princesses Cruises eight years ago, For more details, please click Irish Examiner.


Royal Princess cruise ship arrives in Belfast
May marks the beginning of cruise season and today more than 5,000 of the cruise ship's passengers and crew are visiting the city. The vessel, which was launched by Catherine, Duchess of Cambridge, in 2013, is a flagship of Princess Cruises' fleet and confirms the city's increasing popularity as a cruise destination. This year, more than 115,000 passengers and crew will travel to Belfast from all over the world, supporting Belfast and Northern Ireland's visitor attractions and growing tourism economy. For more details, please click Belfast Telegraph.


Balmoral Show: Winning Charolais is the darling of proud Connolly clan
A Co Down family are celebrating after they celebrated their first Charolais championship victory in 30 years at the Balmoral Show. The winning animal was an impressive four-year-old cow, Wesley Glamorous, which was being shown by the Connolly family from Ballynahinch. She was accompanied in the show ring by her five-week-old calf at foot, Brigadoon Lancelot. "We bought the cow as a calf at a dispersal sale in England four years ago," Albert Connolly said. "She is now a second calver and reflects all that is so positive about the Charolais breed." For more details, please click Belfast Telegraph.
Photo Credit: Harrison & Herrington


Co Down husband of 50 Shades of Grey author whips a sequel into shape
The Newry-born husband of EL James, author of global phenomenon Fifty Shades of Grey, is to write the screenplay for the second book in his wife's erotic trilogy. Rumours had been suggesting that James was intent on writing the next script herself but it was revealed she's leaving the task to her husband. For more details, & video clip, please click Belfast Telegraph.
Photo Credit & Related Story: The Sun


Five legends who tell you everything you need to know about the Rás
We are less than a week away from Ireland's number one cycling event. The Rás Tailteann, more commonly known as An Post Rás, an annual eight-day cycle race, staged from the 17-24 May. The race began in 1953 outside the GPO, Dublin and over the years it has delivered some special, not to say unbelievable moments. The race is unusual in cycling terms, it is a pro-am pitting the best Irish based riders, usually amateurs, against a field of international pro cyclists. For more details, please click Journal Ireland.


Pro12 Dream Team: Seven Ireland-based players included
Ulster trio Craig Gilroy, Rory Best and Franco van der Merwe are among seven Ireland-based players in the Pro12 Dream Team for 2014-2015. Munster players Tommy O'Donnell and CJ Stander are included, as are Connacht pair Robbie Henshaw and Denis Buckley. Ospreys trio Dan Biggar, Rhys Webb and Alun Wyn Jones are selected along with Scarlets full-back Liam Williams. Munster provide two thirds of the back row, with Stander on the blind-side and O'Donnell on the other flank. For more details, please click BBC.


Ireland to host the 2017 Women's Rugby World Cup
Ireland has been selected to stage the 2017 Women's Rugby World Cup with the final at Kingspan Stadium in Belfast. University College Dublin is scheduled to host the pool stages before the August tournament moves to BelfastQueen's University Sport and Kingspan Stadium will stage the semi-finals with the decider at the home of Ulster. "We are delighted with the announcement and believe Ireland can deliver the best Women's World Cup to date," IRFU chief executive Philip Browne said. For more details, please click BBC.

May 13

Broadcaster Derek Davis, RIP
Raised in Bangor, Mr Davis began his career in the US with ABC. He also worked in the BBC Northern Ireland newsroom, before moving to RTÉ – where he became a newsreader, co-presenting alongside Anne Doyle. The affable presenter became a household name in the 1980s, co-presenting the mid-afternoon magazine show Live At 3, alongside Thelma Mansfield. He also hosted a summer show, simply called 'Davis', and was a popular team captain with colleagues Ronan Collins and Twink on the charades game show Play the Game. For more details please click Journal Ireland.


Ireland places 15 out of 76 in maths and science ability
Ireland has come 15th in a list of 76 countries when it comes to maths and science skills. A study by the Organisation for Economic Co-operation and Development measures the economic impact youngsters' skills have on an economy. Asian countries occupy the top five spots, while the UK is in 20th place and the US is in 28th. The report will provide evidence for next week's World Education Forum of how achieving education targets can deliver economic gains. For a list of the top 30 countries, please click Breaking News Ireland.
Photo Credit & Related Story: RTÉ


The Art Of A Nation exhibition to showcase Irish works
A painting of a hand-knitted sweater from Belfast-born artist Rita Duffy will take pride of place in a major exhibition of Irish art. The Geansai (Irish for sweater) is one of 70 works from the Allied Irish Bank's and Crawford Art Gallery Collections on show at the Mall Galleries from May 13-31. The oil is based on a small Aran sweater that Duffy's mother knitted for her son, Conor. The Art Of A Nation exhibition will take place in London from next week. For more details, please click Belfast Telegraph.


VIDEO: This is what it's like to jump off a helicopter 5000 feet over Dublin
Last August Captain Ruairí McDermott and Corporal Colin Curran, two members of the Irish Defence Forces, parachuted into Cathal Brugha Barracks in Rathmines. One of them had a Go Pro attached to himself and the Defence Forces have uploaded the footage to YouTube, so now we can all experience the thrill of diving out of a helicopter and falling into Dublin from the comfort of our own homes. The pair are part of the Black Knights, the most successful parachute display team ever to come out of Ireland. To watch the video, please click Breaking News Ireland.


Distillers seeking second golden age of Irish whiskey
Irish whiskey led the world in 1900, with 88 distilleries in operation - but a combination of events meant the sector went into decline and Scotch and bourbon took over. Now the distillers are seeking to recover lost ground with the publication of the Vision for Irish Whiskey strategy. It was drawn up by Ibec economists and the Irish Whiskey Association, a group of distillers who have come together to shape the future of the sector. It says 26 new and proposed distilleries will open in the coming years. For more details, please click Irish Times.


IFTA Rising Star nominees announced
Outlander star Caitriona Balfe, Patrick's Day star Moe Dunford, Out of Here writer-director Donal Foreman and Noble star Sarah Greene are the nominees for the Rising Star Award at this month's IFTA Film & Drama Awards. The award is sponsored by Bord Scannán na hÉireann/the Irish Film Board (IFB). Previous winners include Gerard Barrett, Jamie Dornan, Michael Fassbender, Domhnall Gleeson, John Michael McDonagh, Tomm Moore and Saoirse Ronan. The IFTA Film & Drama Awards take place in the Round Room of the Mansion House on Sunday May 24, with the awards ceremony airing on TV3 on Monday May 25. For more details, please click RTÉ.


It's showtime for annual Balmoral Show
The biggest event on the Northern Ireland farming calendar gets under way today as the 147th annual Balmoral Show opens at Balmoral Park outside Lisburn. The festival, which offers urban dwellers a taste of rural life, brings its varied agricultural entourage to the former Maze site, offering events from daredevil stunt displays to falconry. Foodies can flock to the food village, while families can choose from circus workshops, the funfair and craft village and also hop aboard the fleet of vintage farm machinery which will be on display until Friday's final day. For more details, please click Belfast Telegraph.


Game of Thrones campaign brings three-eyed ravens to Belfast City Hall
Game of Thrones fans have been flocking to Belfast City Hall as three-eyed ravens have flown in to help showcase Northern Ireland. The large birds, which are featured in the hit HBO series, are part of an ongoing social media campaign by Tourism Ireland, in partnership with HBO, to highlight that one of the world's most successful television shows was primarily filmed in Northern Ireland. Mixing fantasy with reality, the ravens have been brought to life with animatronics, continuing the appearances of Westeros-themed props popping up across the region. For more details, please click Belfast Telegraph.
Related Story: Irish Examiner/Game of Thrones-style Celtic theme park 'would revive stale Bunratty'


Ronan Gormley to earn 200th Ireland cap in Germany
Ronan Gormley is set to become the first Irish man to reach 200 international caps when he lines out for the national team against the Olympic champions Germany in Krefeld. It will be the first of two ties against the Germans as Ireland, coached by Craig Fulton, ramp up their preparations for World League Three, the key event in the Olympic qualifying process which takes place in late June in Antwerp. Gormleybmade his international debut in August 2004 against India in Leverkusen and has gone on to captain the side 113 times. For more details, please click Irish Times.
Photo Credit & Related Story: The Hook

May 12

Irish Government announces Oxford Senior Scholarship in History & Culture of Ireland
The scholarship is attached to Hertford College, under the aegis of the Carroll Professor of Irish History, and is tenable for one year from 1 October 2015. Preference will be given to candidates who have recently been awarded a postgraduate degree and wish to develop their work further or initiate a new project, but those in the final stages of a postgraduate degree will not be excluded, particularly if they have a special reason to study at Oxford. For more details, please click Oxford Faculty of History.
Photo Credit: Simononly


New Irish-language signs ordered for Luas
The State agency responsible for the Luas has been ordered to put up new signs in Irish as well as English, despite concerns they could make driving conditions less safe. The Railway Procurement Agency has been ordered to replace the signs, in response to a complaint that they were written in English only. The Irish Language Commissioner ordered the notices, which remind drivers to check their route as well as telling them where to park, be supplied in two languages. The decision was reached despite the company's concerns about a clutter effect for drivers. To read this news item and many others, please click Breaking News Ireland.
Photo Credit: City Blog


Portrait of Daniel O'Connell to hang in reopened Derrynane
A painting of Daniel O'Connell will be presented to the refurbished, former O'Connell family home Derrynane House, on the Ring of Kerry by Minister for the Office of Public Works (OPW) Simon Harris on Tuesday. The house is already open to visitors after a €1.2 million refurbishment, but the presentation of the Great Liberator's portrait is being made in advance of an official opening this June. The house which is the most visited tourist attraction in the south Co Kerry area. For more details, please click Irish Times.


New Zealand weather forecaster predicts what lies ahead for 2015
Well known New Zealand forecaster, Ken Ring predicts summer will be sunnier than the average, with warmer maxima and average minima, and average rainfall overall for the country. There will be a wide variance between the north and south, with the north having a drier and warmer summer than the south, and with most counties enjoying a sunnier summer than average. For more details on the entire year, please click Irish Examiner.


Miss Northern Ireland crown goes to Antrim beauty
Following a tense competition between the 28 finalists, Newtownabbey's Leanne McDowell was crowned the new Miss Northern Ireland last night at a glittering ceremony at the Europa Hotel in Belfast. Speaking minutes after being crowned. she said" "It's like a dream, it's so surreal - I really can't believe it." I remember looking at magazines when I was a young girl and thinking, I'll hopefully be there some day. I never thought I would ever win it - I just wanted to be part of the Miss NI competition." For more details & video clip, please click Belfast Telegraph.


Balmoral Show robotic milking exhibition to pull in the crowds
It's dairy farming, but not as most of us know it. A live show of robotic milking is set to be one of the new attractions at the Balmoral Show later this week and the agricultural spectacle is expected to draw a curious crowd as electronic firm Lely and Draynes Farm teams up with the Royal Ulster Agricultural Society (RUAS) to bring 40 cows to the show, which line up of their own accord to be milked by a Lely Astronaut A4 robotic milking system. For more details and photo gallery, please click Belfast Telegraph.


Cork work syndicate picks up €500,000 EuroMillions cheque
A group of Cork workers picked up a winning EuroMillions Plus cheque for €500,000 at National Lottery offices in Dublin this afternoon. The 20-strong group of workers from Janssen Bio's Maintenance Department in Cork, who have played EuroMillions together every week since 2007, won the EuroMillions Plus draw on Tuesday, April 28. Up until then they have had small wins but a couple of changes in the last two months may have brought them their luck, as syndicate spokesperson Tim O'Regan explained today. For more details, please click Breaking News Ireland.


Haughey estate due to be turned into a resort
The Japanese owners of Charlie Haughey's palatial Abbeville estate have taken the first steps towards developing the property into a luxury resort by lodging planning documents with Fingal County Council. The plans set out what would be "phase one" of a development that is likely to include a hotel and conference centre, golf course, fitness centre and other recreational facilities.The 247-acre estate where the former taoiseach lived for over 35 years was bought by the family behind the Toyoko Inn chain of budget hotels in 2013. For more details, please click Journal Ireland.


Charming cottages in west Cork on offer €1.2m
Fairy Valley is the name of an historical sugar plantation in the parish of Christ Church, at the southern end of the island of Barbados. It's also the name of an 84-acre farm at Dunbeacon, near Durrus in west Cork. Both Fairy Valleys have views of the Atlantic, though the Cork weather, admittedly, is apt to be less agreeable than that of the West Indies. Cork's Fairy Valley is on a boreen that turns into a driveway, and is more than half-a-kilometre long in all. The main house is at the end of this driveway, and has views of the Sheep's Head peninsula and Dunmanus Bay. For more details & photos, please click Irish Independent.

May 11

Ancient Irish ate very little beef or fish despite abundance of both
There was an "extraordinarily high" number of cattle in Irelnd from earliest times and an abundance of fish in the waters, yet Irish people ate very little beef or fish, a new paper has found. UCD honorary professor of archaeology Liam Downey and environmental archaeologist Dr Ingelise Stuijts collated and analysed a body of research that looked at food consumed from the time of the earliest documentary sources up to the late 17th century. The findings were surprising. For more details, please click Irish Times.
Photo Credit: ©Gareth cormack/Ready 4 Living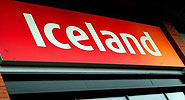 Pharmaceutical firm announces 200 more jobs for Dublin
A further 800 construction jobs will be created in the development by Alexion Pharmaceuticals in Blanchardstown in the west of the city. The €450m development is the second phase for the company which started operations here in 2013. Phase 1 is currently under construction and staff numbers in Dublin and in Athlone have already reached 170 of a planned 300. Total employment by the company at the end of 2019 will be 500 in one of the largest in healthcare developments in Ireland. For more details, please click Breaking News Ireland.
Photo Credit & Related Story: RTÉ


Stephen Rea wins Best Supporting Actor Bafta TV award
Northern Ireland actor Stephen Rea has been named as this year's Best Supporting Actor at the Bafta television awards in London. He received the award for his portrayal of an MI6 boss in the BBC Two spy drama, The Honourable Woman. Mr Rea was born in Belfast in 1946 and was educated at Belfast High School, followed by Queen's University. He trained at the Abbey Theatre School in Dublin and is one of Ireland's best known actors. For more details, please click BBC.
Photo Credit & Related Story: Belfast Live/Dave J Hogan/Getty Images


Director Liv Ullmann hails Colin Farrell as a genius
Following their collaboration on the Fermanagh-shot Miss Julie, director Liv Ullmann has said that star Colin Farrell was one of "three geniuses" she had in front of the lens. In an interview with Indiewire, Ullmann also lavished praise on Farrell's co-stars, Jessica Chastain and Samantha Morton. She said: "I gave them the script and I told them to trust me and I would trust them because I know when the camera starts rolling, they are the creators and I'm not going to tell them what they're thinking, or why they're saying something. For more details, please click RTÉ.


Dublin welcomes biggest ever cruise ship
As the sun rose on Monday morning, the world's 11th longest cruise ship, the MSC Spledinda, reversed its way up the mouth of the Liffey and into Dublin Port. Being too big to turn there, the 140,000 tonne liner had to enter Alexandra Basin stern first. It is the biggest ship to ever dock in Dublin Port And is one of 83 cruise ship visits confirmed for Dublin Port this year. carrying a total of 140,000 passengers. For more details & video clip, please click Irish Times.


Kylemore Abbey in partnership with top US university
Kylemore Abbey is to house a new centre of excellence in a new partnership with one of America's top University's Notre Dame has teamed up with the Benedictine sisters who own the historic landmark to launch this new venture at the former girls boarding school. The nuns say the partnership aims to advance their own and Notre Dame's shared spiritual, cultural, and educational missions. The one thousand acre site and building will continue to welcome tourists to its grounds. To read this news item & many others, please click Breaking News Ireland.


The shop that has sold THREE Lotto jackpot winners
The Tesco store on Ash Street, Mullingar, sold a winning ticket worth over €5.9m to a lucky punter on Saturday. It follows on from a €10.5m winner in May 2013, when Kevin Geoghegan and Carol Loran, split the jackpot. A €1m Christmas Millionaire Raffle ticket was also sold there in January 2014. "It must be a very lucky store. I can't imagine why anyone would want to buy their ticket anywhere else," said store manager, Joe Ryall. For more details, please click Irish Independent.


Fermoy company crowned country's top amateur drama group
The Palace Players were top of the pile out of nine productions to make this year's final at the RTÉ All-Ireland Drama Festival which ran over the past two weeks in Athlone. The north Cork group's performance of Tom Murphy's Conversations on a Homecoming last Thursday was described by adjudicator Walker Ewart as a memorable evening of theatre. And, there was double delight for the group when Liam Howard won the best director award. For more details, please click Irish Examiner.


This Kildare school boasts 22 different sets of twins…
Salesian College in Celbridge recently celebrated something a little unique – Twin Day. They've 22 separate sets of twins on their books. That's 19 sets, two split sets with sisters in another school, and one round of triplets. And that's just the students, a further six members of staff, five teachers and one secretary, are part of a set also. The school itself is a large one, with 700 pupils, so only about 5% of them are replicas of each other. It's still more twins than we can quite contemplate. For more details & photos, please click Journal Ireland.

May 10

Belfast parade marks soldiers WWI march
Thousands of people have turned out for a parade to mark 100 years since soldiers marched through Belfast city centre before leaving for World War One. Bands led a procession of men and women, many dressed in vintage military uniforms and carrying replica weapons. The parade was organised by the 36th Ulster Division Memorial Association. A wreath-laying ceremony was held at Belfast City Hall. For more details and photos, please click BBC.
Photo Credit & Related Story: BBC/Ireland's Great War


Don't want to be married by a priest? Call the solemniser
Druid ceremonies, hand-tying, sand-pouring ceremonies, candle-lighting ceremonies, St Brigid's Well water in chalices, jumping the broom, story-telling and other marriage traditions with pagan roots are becoming popular as more weddings go hippy chic. With nearly a third of all marriages taking place outside of churches in civil registry offices, couples are looking for new ways to make their ceremonies meaningful. For more details, please click Irish Times.


Ireland's most famous street is booming again
Five years ago, Grafton Street was in crisis. West, the iconic jewellers where skilled goldsmiths had once fashioned exact copies of the Tara Brooch for Queen Victoria, brought down the shutters for the last time and the street was pockmarked with vacant units and blighted with billboards advertising units for sale and rent. But now, Grafton Street is back. A megabuck sale of bluechip retail locations announced last week is no fire sale but an opportunity to reap a profit in a rising market. For more details, please click Irish Independent.


Irish children spend more time in class
That's according to a European Commission report which compares data from its Eurydice network and the OECD, focusing on recommended annual teaching times in all 28 EU member states and six other counties. The 923 hours spent by Irish children in an average year, across the age range of compulsory education from six to 16, is one of the highest in Europe. Only five other countries require children to spend more than 900 hours per year throughout primary and second- levels — Denmark, Netherlands, France, Italy and Wales. For more details, please click Irish Examiner.


Dublin launches bid to host European capital of culture
Dublin is launching its bid to host the year long celebration by holding a number of cafe conversations and free events to discuss what matters most to the citizens. The Lord Mayor of Dublin Christy Burke is hosting an event welcoming 28 young Dubliners with roots in different EU member states who will present their hopes for Dublin 2020 in a "wishing tree ceremony". "I am thrilled to join these young visionaries on Europe Day and to officially launch Dublin2020, our bid to be European Capital of Culture in 2020." For more details, please click Irish Times.
Photo Credit: Layover Guide


Review: Five-star Lough Erne resort in Fermanagh scores a hole-in-one
As a location which hosted world leaders, including Barack Obama, at the G8 Summit in 2013 and which claimed Hotel of the Year at the 2014 Northern Ireland Tourism Awards, the Lough Erne Resort barely needs to prove its credentials as one of the leading luxury retreats on the island of Ireland. But the hotel wants people to know that children are just as welcome as those paying the bill and its staff pull out all the stops to make sure their stay is a good one. For more photos and to read the review, please click Irish Examiner.


Aer Lingus rebrands plane as part of Irish rugby partnership
Aer Lingus has unveiled a newly-painted aircraft, branded 'Green Spirit', as part of a partnership with the Irish Rugby Football Union. TThe three-year deal will see Aer Lingus support the IRFU by flying players, management and support staff around Europe as they compete in the RBS 6 Nations Championships and in other high-profile international tournaments. The Airbus A320 will go into service tomorrow, and will operate across Aer Lingus' short haul network to the UK and Continental Europe. For more details, please click RTÉ.


NI's Jonathan Rea Jonathan Rea wins both races at Imola
Jonathan Rea continued his dominance of the World Superbike series by winning both races at Imola, repeating his double success at the circuit in 2014. Rea came home ahead of Kawasaki team-mate Tom Sykes in race one, which was reduced to a six-lap sprint after the event was red-flagged. Rea saw off Sykes again in race two to make it four wins in a row in the championship and eight from 10 starts. For more details, please click BBC.
Photo Credit: Getty Images


Fiona Doyle named Swim Ireland's swimmer of the year
Fiona Doyle was last night named High Performance Athlete of the Year for the second year running at the Swim Ireland Annual Awards. Doyle, who is originally from Limerick, and now based at the University of Calgary in Canada, had an outstanding year in 2014 and won the award based on her performances; in particular her 50m breaststroke final at the European Championships in Berlin. For more details, please click RTÉ.

May 9

Northern Ireland marks 70th anniversary of VE Day
Northern Ireland has marked the 70th anniversary of VE Day with a series of events commemorating the end of World War Two in Europe. Beacons were lit at several locations including Belfast, Coleraine, Enniskillen, Bangor, Ballyhalbert, and at the Knockagh monument, Greenisland. They were among a chain of more than 200 beacons across the UK. There were also 1940s-style parties and a gun signal at Hillsborough Castle. In Coleraine, two search lights were switched on at the front of the town hall on Friday night, forming a V in the night sky. For more details, please click BBC.
Photo Credit & Related Story: BBC


Ireland and Croatia win European Capital of Culture 2020 bids
Ireland and Croatia have been announced as the chosen countries for the European Capital of Culture 2020. The city chosen from each of these countries is selected by the European Union and in the coming months the selection process will get underway. Today, Dublin is launching its bid to host the year long celebration by holding a number of café conversations and free events to discuss what matters most to the citizens. To read this news item and many others, please click Breaking News Ireland.
Photo credit: Crossed Flag Pins


Yeats' grave, the Burren and a day at the races on royal agenda
Prince Charles and Camilla Duchess of Cornwall will mark their trip to Ireland later this month with a visit to the Burren, Yeats' grave and a day at the races. The Prince of Wales and Duchess of Cornwall will begin the trip in Galway on May 19. They will attend a reception at NUI, Galway to celebrate Irish crafts, dancing and music. The Prince of Wales will highlight environment and conservation projects with visits to the Marine Institute in Galway and the Burren in Clare. For more details, please click Irish Independent.


Jim Sheridan to receive Lifetime Achievement Award at 2015 IFTA Awards
Irish writer and director Jim Sheridan is one of the titans of Irish filmmaking, with a hand in productions like My Left Foot In the Name of the Father, The Field and In America. Sheridan's impressive career is to be honoured in style in 2015, with a Lifetime Achivement Award from the Irish Film and Television Academy. He will receive the honour at the 12 annual IFTA Awards on the 24th of May. Mr Sheridan follows in the footsteps of Lifetime recipients such as Maureen O'Hara, Gay Byrne, Neil Jordan, Fionnula Flanagan and President Michel D. Higgins. For more details, please click Irish Examiner.


Clean living and good food key to long life
That's according to centenarian woman Min Hood. Randalstown-born Mary Anne Hood, known to all as 'Min' celebrated her 100th birthday yesterday at Kirk House in east Belfast where she lives with her friends. Described as compassionate, humorous and beautiful by her loved ones, Min is regular at Carrickfergus Presbyterian Church,and does not smoke or drink alcohol. She has always enjoyed a healthy lifestyle said, adding that her favourites foods included bananas, roast lamb and roast beef. For more details, please click Belfast Telegraph.



Dublin work syndicate collect €2m Lotto jackpot
A group of four Dublin work colleagues have collected a €2m Lotto jackpot today. The delighted winners, aged in their 20s and 30s, won the jackpot a month ago, on Wednesday April 8, 2015, after buying their ticket on the National Lottery's website. They only found out their good news recently when the syndicate member that bought their ticket returned from holiday. They celebrated the news over a bottle of champagne at National Lottery offices today as they collected their jackpot cheque and spoke of how surprised they are to be Lotto winners. For more details, please click Breaking News Ireland.


Irish teen's award-winning painting to go on show in Milan
Still Life by Westmeath student Jesse Byrne won at the Texaco Children's Art competition in 2009. Now it has been selected to represent Ireland at the Milan Expo 2015, which is expected to attract more than 20 million visitors. Jesse, who is now 15 and getting ready to sit his Junior Certificate at Coláiste Mhuire in Mullingar, said he was "delighted and almost in disbelief" that he was selected to represent Ireland in Milan. A digital image of Jesse's award winning painting is one of only two contributions from Ireland on display. For more details, please click Journal Ireland.


Rory McIlroy in contention at Sawgrass
Rory McIlroy shot a second round one-under 71 to remain in contention at the halfway stage of the Players Championship in Sawgrass, Florida. The world number one finished four shots behind joint leaders Kevin Na and fellow American Jerry Kelly. Na backed up his opening-round 67 with a three-under 69, while Kelly shot a seven-under 65 on day two. England's Ian Poulter is among the group of players tied for 13th alongside Northern Ireland's McIlroy. For more details, please click BBC.
Photo Credit: Getty Images


Prestigious golf club considers ending its 'men-only' policy
Portmarnock Golf Club, which has hosted numerous prestigious tournaments including the Irish Open, has written to its existing membership to gauge views on the possibility of ending its controversial 'men-only' policy. Currently, the club implements a century-old rule whereby women are only allowed to play a round of golf at the north Dublin course and cannot become full members. Furthermore, only wives and daughters of members are allowed to play the course on Sundays. For more details, please click Irish Independent.
Photo Credit: The Golf PA

May 8

VIDEO: Lusitania Centenary
The sinking of the Lusitania is a story that has gripped the imagination of the world over the intervening decades and filled the pages of many books and articles, President Michael D Higgins said in his speech marking the centenary commemorations. Earlier in the day, wreaths were cast at the exact spot in the sea where the Cunard British cruise liner Lusitania sank 100 years ago. The wreath-casting was part of a ceremony on board modern-day Cunard liner Queen Victoria. For more details and to watch the video, please click Irish Examiner.


Million euro eagles bring tourism flying back to Mountshannon
A visitor survey conducted last year found that 43pc of people said the Co. Clare Viewing & Information Point was the primary factor influencing their decision to visit Mountshannon. "Our trial opening in 2014 shows there is significant and genuine interest amongst the general public in these wonderful birds," said Congella McGuire, Clare Heritage Officer. "People are especially fascinated by how and why the birds have settled and began to breed in Lough Derg. This project also demonstrates the potential in terms of tourism product development at this location." For more details, please click Irish Independent.


'I still get a jolt when I see Kylemore Abbey'
The Irish Times is on the hunt for Ireland's greatest visitor attractions, and they've asked readers to help, by recommending great ways to spend a day in Ireland. This time around, Eithne O'Halloran says "No matter how many times I drive over that bridge between the lakes I still get a jolt when I see Kylemore Abbey gazing back at me from across the water. It doesn't matter that I live over the road from it, that I went to school there, and that I know almost every nook and cranny of it, I never tire of that view. For more details, please click Irish Times.
Photo Credit: The Image Bank, Getty Images


Alice Perry: Ireland's first female Engineering graduate
This is the fourth instalment of NWCI's "Sharing Stories of Women in History." Alice Perry's story is a key episode in the history of women in STEM (Science, Technology, Engineering and Mathematics), as she was the first female Engineering graduate in Ireland and the UK. She paved the way for the many female graduates that followed and continue to follow to this day. Perry was born on the 24th of October 1885 in Wellpark, Co Galway, the daughter of James and Martha Perry. Her father was the County Surveyor for Galway. For more details, please click Journal Ireland.


Hero of the skies: NI man's WWII story told
Known as Frankie to his friends and family, in 1938, aged just 16, Mr McCluskey left his home on Union Street in Ballymoney to join the RAF. A year later World War Two broke out and Frankie was qualifying as an air gunner. On 6 October 1942, Frankie McCluskey then 20, took off from an airfield at Topcliffe in Yorkshire. The mission was to target the city of Osnabrück in Germany. The flight plan of the Halifax MkII bomber took them across the German occupied territories in the Netherlands. For more details, please click BBC.


Ireland beat 18 countries to win €850m slice of the Apple empire
Ireland beat competition from 18 other countries to secure Apple's new €850m data centre which is due to begin operations in less than 18 months. And the company has revealed it plans to build as many as eight massive buildings of almost 25,000 square metres each by 2031 to cater for the "rapid expansion in wireless electronic communications, entertainment and working". Among the reasons why Ireland was chosen from 19 countries include access to a power source and availability of wind energy. For more details, please click Irish Independent.


Rory McIlroy outshines Jordan Spieth at Players Championship
Rory McIlroy shot a three-under-par 69 to outscore playing partner and Masters champion Jordan Spieth by six strokes on day one of the Players Championship. McIlroy's composed round at Sawgrass included an eagle at the 16th. "Anything in the 60s is a very good start," said 26-year-old McIlroy. In contrast, Spieth struggled and said that only good putting had prevented him from failing to break 80. McIlroy is two shots off the lead. For more details, please click BBC.
Photo Credit & Related Story: Sky Sports


Twenty-year-old Round Ireland sailing record broken
A new round-Ireland record by sail has been set on Wednesday by an Omani trimaran skippered by French sailor Sidney Gavignet. Musandam-Oman Sail, which is the flagship of the Sultanate of Oman, completed the circumnavigation in 40 hours 51 minutes and 57 seconds, reaching reported speeds of 38 knots off the west coast. The time, which is subject to verification by the World Sailing Speed Record Council looks to be almost four hours under the record set by the late US businessman Steve Fossett in 1993. For more details, please click Irish Times.
Photo Credit: Eric Luke


Sporting personality Arthur Spring, RIP
One of the best-known sporting personalities in Ireland, Dr Arthur Spring, has passed away. Dr Spring was born in Tralee in April 1945, the eldest son of the famous Kerry All-Ireland football winning captain and long-time Labour TD, Dan Spring. He won an All-Ireland medal with Kerry in 1963. However, on moving to UCC to study medicine, golf became his first love, although he later played with Kerins/O'Rahillys alongside his international rugby playing brothers, Donal and Dick. For more details, please click Irish Examiner.

May 7

Singer Tommy Sands leads tributes Crawford Howard, RIP
Folk singer Tommy Sands has paid tribute to one of Northern Ireland's finest story-tellers and poets, Crawford Howard. The Co Down raconteur was famous for writing The Diagonal Steam Trap about a useless piece of machinery in the Harland and Wolff shipyard, a poem recorded for a TV documentary by the late Belfast actor James Ellis. Mr Howard also wrote a poem about a record player which refused to play anything but rebel songs for its Orangeman owner. "He was a great man. I thought the world of him," said Mr Sands. For more details, please click Belfast Telegraph.


Remembering the Lusitania: One passenger's remarkable story of survival
"She was presumed dead and was left among the pile of other dead bodies. Fortunately her brother John noticed her eyelid flutter and eventually they were able to resuscitate her." That is how Colleen Watters has described the miraculous survival of grandmother Nettie Moore when the Lusitania was sunk 100 years ago. On 7 May 1915, the Lusitania ocean liner, travelling from New York to Liverpool, was hit by a torpedo fired from a German U-boat. The ship sank off the west coast of Ireland. For more details, please click BBC.
Photo Credit & Related Story: Irish Examiner
Photos and videos from RMS Lusitania Centenary events: Irish Examiner


Church of Ireland bishop attends Easter Rising commemoration
Church of Ireland bishop Pat Storey has praised the decision to invite her to a 1916 Easter Rising commemoration in Dublin. Bishop Storey said the invitation to a "female, northern Protestant to speak at a Catholic, republican commemoration" was "courageous and generous". Bishop Storey, who was elected in 2013 by the Church of Ireland as Bishop of Meath and Kildare in the Republic of Ireland, also said reflecting on history was a time for mending broken and wounded relationships. Among those at the annual commemoration were Irish President Michael D Higgins and Taoiseach Enda Kenny. For more details, please click BBC.


Nominations sought for Msgt Hugh O'Flaherty humanitarian award
The award honours Msgr Hugh O'Flaherty from Killarney, Co Kerry, known as the Vatican Pimpernel for helping Jewish people and others escape Nazi-occupied Rome during the second World war. He helped save as many as 6,500 people by hiding them in safe houses throughout Rome. He was played by Gregory Peck in the 1983 TV film The Scarlet and the Black. The public, voluntary, humanitarian and non-governmental organisations operating in Ireland or abroad, as well as humanitarian and related societies in third-level educational institutions, may make nominations. For more details, please click Irish Times.
Photo Credit & Related Story: Irish Examiner


Vital nature sanctuaries hidden in the heart of Dublin
A disused toilet block on Bull Island perhaps best tells the story of the ever-changing face of Dublin Bay. Originally erected on the beach in 1971, it is now nestled deep in the sand dunes. The reason? Bull Island is expanding as tonnes of sand and sediment are deposited every year. Uniquely in Europe, it is home to more than 40 species of birds; eight of the 24 species of whales, dolphins and porpoises are found in the bay and the creation of sea walls from the 18th Century means it continues to evolve. For more details, please click Irish Independent.


Is being a godparent still important in Ireland today?
At the time of going to press, rumours continued to fly about who Prince William and Duchess Kate would name as their new daughter's godparents. It's a role that's not to be taken lightly and, so there can be a lot of pressure on families when choosing godparents. Even though the Ireland of 2015 isn't perhaps as religious as it once was, the term godparent refers to so much more than spiritual guidance in this day and age. In the midst of communion season, what exactly should be taken into consideration when it comes to picking the best godparents? For more details, please click Irish Independent.


'All your questions are answered in that second when your soul leaves your body with your guardian angel'
The quote is by Irish author Lorna Byrne who shot to fame in 2008 following the publication of her first book, Angels in my Hair, and is now an international bestselling author with four books under her belt, which have been translated into 30 languages. And her message, that we all have guardian angels, which she can see, has found its way into the hearts of millions of people, globally. For more details, please click Irish Herald.


Limerick village plays host to society wedding of the year
The village of Ballingarry, Co Limerick played host to the society wedding of the year at the weekend when famous footballers and TV stars descended to watch Dermot Desmond's son tie the knot with fashion designer Stephanie Smart. The billionaire's son, Ross Desmond married his beautiful bride in front of the cream of London society, famous footballer Jamie Rednapp, the Made in Chelsea cast and his famous sister-in-law Andrea Corr. The wedding ceremony took place at the Adare Manor Hotel estate. For more details and photos, please click Irish Examiner.


Memorable month for one of Ireland's top athletes just got even better
Ireland's Thomas Barr was today named April's Athlete of the Month by European Athletics after winning the 400m hurdles event in Florida two weeks ago. The 22-year-old was in impressive form at the Tom Jones Memorial Classic as he ran a World Championship qualifying time of 49.08 seconds. The Ferrybank athlete finished inside the qualifying zone for August's IAAF World Track and Field Championships in Beijing. For more details, please click Journal Ireland.
Photo Credit: Adam Davy

May 6

Remembering the children of the 1916 Rising
An ecumenical service of remembrance was held yesterday morning to honour 40 young lives lost on the streets of Dublin during a week which, as Mr Higgins put it in his address to the congregation, had "profound and tectonic" consequences for modern Ireland. The service in Ringsend was led by Rev Ivan Tonge, who was joined by Church of Ireland canon Barbara Fryday and Fr Michael Scott, both of whom are related to children who were killed in the Rising. For more details, please click Irish Times.
Photo Credit: Cyril Byrne
Video Clip: Irish Independent


Irish men top most-fancied list in US survey
A new survey has looked at the sexiest nationalities in the world - and Irish men top the list. The Miss Travel site surveyed 110,000 Americans (more than 66,000 women and almost 45,000 men) to find out who they fancied the most. Irish men topped the male list, followed by Australians, Pakistanis and Americans. Irish women did not make the top 10 at all, with the sexiest women found to be Armenian, from Barbados or American. To read this news item and many others, please click Breaking News Ireland.
Photo Credit: RTÉ


U2 surprise commuters on New York subway
U2 surprised commuters in New York City on Monday night with an impromptu performance on the subway. The band turned up on the S train platform at Grand Central Station and proceeded to play a selection of their greatest hits, including Beautiful Day and Angel of Harlem, while fans gathered and took photos. The band have also been filming with talk show host Jimmy Fallon in preparation for their appearance on The Tonight Show on Friday (May 8). To read this news item and many others, please click RTÉ.
Video Clip: The Today Show


Maud Gonne's harp to be auctioned
A harp given by poet WB Yeats to Maud Gonne is to be auctioned off in Dublin this weekend. While they were never lovers, they were friends and collaborators. Yeats would give recitals of his poems accompanied by Maude playing on the harp he gave her. The harp was later given by Maud to her friend Sile MacCurtain, daughter of Lord Mayor of Cork Tomas MacCurtain. Made of rosewood, the harp has a guide price of €10,000 to €15,000. For more details, please click Irish Independent.


100 new jobs created by Royal College of Surgeons
One hundred new jobs have been announced at the Royal College of Surgeons in Dublin today. It is investing €50m in the expansion of its research division over the next five years. It will appoint 20 new Research Lecturers, 20 associate professors, additional PhD and MD students, and support staff. To read this news item and many others, please click Breaking News Ireland.


Co Fermanagh woman officiates at registration of Princess Caharlotte's birth
Alison Cathcart, who is originally from Florencecourt, is the longest-serving registrar at London's Westminster Register Office. And it's the second time she's been on royal baby duty at the palace as she previously officiated at the registration of Prince George when his father Prince William signed his birth certificate in 2013. Kensington Palace said in a brief statement yesterday: "The Duke and Duchess of Cambridge have formally registered the birth of Princess Charlotte. For more details, please click Belfast Telegraph.


Bid to sell Sham Fight as major tourist draw
Loyal order leaders have met tourism chiefs in a bid to promote the annual Sham Fight at Scarva as a key visitor attraction. Officials from the Republic have also met Grand Orange Lodge officers and attended a number of parades to see how the traditional and hugely popular re-enactment of the battle of the Boyne could be marketed to a wider audience. And the Royal Black Perceptory, which organises the July 13 Scarva gathering has recently held discussions with the Enterprise Minister Arlene Foster. For more details and video clip, please click Belfast Telegraph.
Photo Credit & Related StoryFrom Previous Event: Belfast Telegraph


George Best's birth certificate reveals he was named Ronald Samuel
Ronald Samuel Best. It doesn't quite have the same ring to it; but, for 15 days, that was what Northern Ireland football legend George Best was actually called. Indeed, his birth certificate shows a disparity between the Christian names given when he was born, on May 22, 1946, and the one he was later baptised with. A copy of the official pink document was tracked down indicates the name 'Ronald Samuel Best' was initially registered on May 27, five days after his birth, but subsequently changed to one single name, 'George'. For more details, please click Belfast Telegraph.


Camogie star hangs up her boots
Cork star Anna Geary has announced her retirement from inter-county camogie. Geary, who captained the Rebelettes in their victory against Kilkenny in last September's All-Ireland Camogie Championship final, cited career commitments as the reason for her departure. The Milford woman also tasted O'Duffy Cup glory with Cork in 2005, 2006 and 2009, while the left half-back scooped All Stars in 2005, 2006, 2010 and 2011. Geary said "Camogie, for the last 12 years, has been the focal part of my life and I've enjoyed every minute of it, but now the career has to become my priority." Fot more details, please click RTÉ.

May 5

Ireland on course for best tourism year ever
Ireland could have its best ever year for tourism - despite the weather - experts say. While the bank holiday weekend was a wash-out for many people, it hasn't stopped record numbers of people visiting from abroad. Some welcome sunshine yesterday, particularly over the east of the country, gave a boost to the tourism industry from the domestic market. "We are more a fun destination than a sun destination," explained Fáilte Ireland's Alex Connolly. For more details, please click Irish Independent.


Doctor's bravery in WWI revealed
The exploits of a Clare doctor honoured for acts of bravery during the First World War are being featured as part of an exhibition in Limerick Museum. Dr Patrick Lane, from Quinpool, Parteen, joined the British army after graduating from the National University. Serving in the Royal Army Medical Corps, he led the stretcher-bearers and had to provide medical treatment for injured soldiers in the middle of the battlefields under heavy fire before they were brought to safety. As a result of his service and bravery, he was awarded the Military Cross. For more details, please click Irish Examiner.
Photo Credit & Related Story: Limerick


Tradition: New Trinity fellows announced
The announcement of fellows and scholars is one of the oldest traditions at Trinity College Dublin and marks the beginning of Trinity Week. This year, two honorary fellows, 11 new fellows and 67 new scholars were announced. Scholars are students who have demonstrated exceptional knowledge of their subjects and are elected annually in various subjects following an exam. Research achievement or scholarship of a high order is the requirement for fellowship, along with contribution to the academic life of the college and effective teaching. For the list of fellows and scholars, please click Irish Times.
Photo Credit: Eric Luke


U2 frontman Bono has dyed hair blond ahead of world tour
The 54-year-old With or Without You hitmaker was spotted filming with Jimmy Fallon, where he is said to be creating a spoof of his bike accident in New York last November. The rocker, real name Paul Hewson, recently told the New York Times that he's struggling to get back to normal and play the guitar, five months after the cycling accident which left him with multiple injuries. "I really used to think that my head was harder than any surface it came in contact with, and I don't anymore. For more details, please click RTÉ.
Photo Credit: Joe Ireland


Westmeath boy youngest to climb Ireland's four highest peaks in 48 hours
Twelve year old Zack from Co. Westmeath today climbed Carrauntoohil in Co. Kerry and will climb Mweelrea Mountain, Slieve Donard, and Lugnaquilla throughout the next two days. The secondary school student is the youngest person in the country to attempt such a feat and is joined by his dad Frankie on the challenge. "We've just done Carantoohill this morning so we're hoping to get Mweelrea Mountain in Connaught done by 7pm this evening," said Frankie. For more details, please click Irish Independent.


Man in Kerry jersey photobombs celeb at Met Gala
Last night, the great and the good of the fashion and entertainment world arrived at the Metropolitan Museum of Modern Art for the annual Met Ball in New York. It's a heavily photographed event as celebs and socialites battle it out to be the best and most extravagantly dressed - and one of the many photos from the night captured this unexpected sartorial combo. Who would have thought that one day the editor of Vogue dressed in custom Chanel and a random guy in a Kerry GAA jersey would ever be in the same photo? To read this news item and many others, please click Breaking News Ireland.
Photo Gallery without the Kerry shirt: Journal Ireland


Hurling: 500 million new fans?
Tourism chiefs will hope it's not a Chinese version of 'I'm a Celebrity Get Me Out of Here' as eight stars were in Dublin filming for a reality show that boasts 500m viewers. The celebrities including singer and actor Wei Zhang, former beauty Xiao Qi Mo, and Taekwondo champion Lan Xin Zhang are in town learning how to play Gaelic games and Irish music for the top-rated show, Exploration of the World. They took to the grounds at Na Fianna in Glasnevin yesterday, hurleys in hand, to kick off the Irish episode. For more details, please click Irish Herald.


Boxing: Christina McMahon becomes Ireland's latest world champion
Irish boxer Christina McMahon has become Ireland's latest world champion by winning the interim WBC Gold bantamweight title. The Monaghan native defeated Zambia's Catherine Phiri in Lusaka to extend her professional record to 7-0 and claim that coveted golden strap. She out-boxed her opponent to earn a close-fought decision victory. For more on this news itsm, please click Sports Joe.
Photo Credit & Related Story: Irish Boxing


Premiership champions pick up three top honours at writer's awards
Premiership champions Crusaders picked up the three top honours at the NI Writers' Association annual awards in Belfast on Monday night. Paul Heatley, who scored 29 goals for the Crues last season, was named Footballer of the Year. Seaview boss Stephen Baxter won the Manager of the Year award while winger Gavin Whyte secured the Young Player accolade. And Northern Ireland striker Kyle Lafferty won the International award. For more details, please click BBC.

May 4

Phil Farrington: - Last 'Irish pardon' WW2 soldier, RIP
The last known surviving Irish soldier to have been pardoned for leaving the Irish Defence Forces to fight for the Allies in World War Two has died. Phil Farrington was involved in the liberation of the Belsen concentration camp, but had been jailed as a deserter when he returned to Ireland on leave. He was among a group of servicemen who received an Irish government pardon in 2013, following a two-year campaign. Mr Farrington died in a Dublin hospital on Saturday morning at the age of 94. For more details, please click BBC.


Diaries of Irish priest in World War I go on line
Fr Francis A Gleeson, a Tipperary native, was only 30 when he signed up to become a WWI military chaplain. While with the second Battalion Royal Munster Fusiliers, he fastidiously kept a diary, detailing everything that happened in the trenches. What's remarkable about Fr Gleeson is he features in a painting called The Last General Absolution of the Munsters at Rue du Bois, believed to have been lost during WWII. For more details, please click Journal Ireland.


What do you remember about your First Holy Communion?
It is around this time of year that Irish children brought up in the Catholic faith receive their First Holy Communion. While some children may be anticipating receiving the Eucharist for the first time, you can be sure that more will be looking forward to the financial bounty. To mark the occasion, TheJournal.ie asked the people of Dublin what it is they remember about their Communions. To watch the video, please click Journal Ireland.
Photo Credit: Pixshark


Another successful International Choral Festival in Cork
Choirs from Cork, Ireland and beyond delivered renditions of well known numbers in churches, pubs and on streets across the five-day festival, which finished yesterday. The event attracted participants from Belgium, Canada, Czech Republic, Denmark, Estonia, Finland, Germany, Ireland, Israel, Norway, Poland, Slovenia, Sweden and the UK. For more details & photos, please click Irish Examiner.


Kilmuckridge Drama Group make Drama Festival debut
Kilmuckridge Drama Group made their Athlone debut on Saturday night at the RTÉ All-Ireland Drama Festival, with their production of The Kings of the Kilburn High Road. It's only a year since Kilmuckridge graduated from the junior ranks of drama. They won the All-Ireland Confined title in 2014, allowing them to compete in the much tougher senior league this year. They made the transition look easy, however, by qualifying for Athlone at the first time of asking. For more details, please click RTÉ.


Irish waterfall video global YouTube hit
Beneath a wooden footbridge on the River Bonet in County Leitrim, a small waterfall makes a noisy sound. It rushes along, cascading down rocks, breaking the wild silence of the rural countryside. It is a scene featured in a YouTube video that is now helping millions of insomnia sufferers, from Belfast to Beijing, who are struggling to sleep. The eight-hour footage has been viewed over six million times. For more details and video clip, please click BBC.


Rory McIlroy wins WGC Match Play in San Francisco
Rory McIlroy won his first WGC Match Play title with a 4&2 victory over America's Gary Woodland. The world number one shook off a nervy start with the putter to move clear with a string of birdies on the front nine. Woodland rallied on the inward half, but missed a critical short putt to win the 13th and cut the gap to one hole. The pressure on McIlroy was released and the Northern Irishman sealed the title. For more details and photos, please click BBC.
Photo Credit & related Story: Belfast Telegraph/Christian Petersen/Getty Images


Waterford crowned hurling league champions
Waterford's remarkable revival continues after they were crowned Division 1 league champions in Semple Stadium with an emphatic dismissal of Cork. Relegated from Division 1A twelve months ago, Waterford's turnaround has been hugely impressive with promotion clinched from Division 1B and now a league title collected by Derek McGrath's young side. Pauric Mahony once again spearheaded their scoring drive as he chipped in with 0-11 while Austin Gleeson, Kevin Moran, Michael Walsh and Maurice Shanahan all made vital scoring contributions. For more details & photos, please click Journal Ireland.


In pictures: Belfast Marathon 2015
Upwards of some 17,000 people will be taking part in the various events comprising the 26.2mile Marathon itself starting at 9am at the City Hall, the five-person Marathon Relay, the eight-mile walk and the Fun Run. There is delight that almost 3,000 intrepid souls have entered for the full Marathon distance, which represents a slight increase on last year and is one of the highest entries in the history of the event. For more details and photo gallery, please click Belfast Telegraph.
Photo Credit: Kelvin Boyes / Press Eye.



Thu, May 21, 2015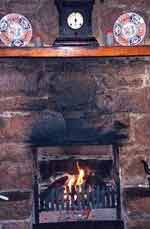 From Bog Land to Turf Fire
Ireland contains more bog land, relatively speaking, than any country in Europe, except Finland. For people in rural areas, turf cut from the bog is still a natural source of heat. Turf cutting begins in spring and then the turf is spread and rickled . Rickled means to pile the turf up in small mounds. By summer, the turf is dry and it's time to bring it home. Everything has to be prepared before the winter comes, or even earlier, because the rain would wet the turf too much. It has to be dry and in the shed before Autumn. Then and only then, can an irish country family look foreward to the cozy warmth of "a turf fire in the cabin."

Resources: The Atlas of the Irish Rural Landscape
Image: Spirited ireland

Click for More Culture Corner.
---
---
Local Time in
---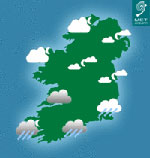 The Weather
Up the minute forecasts provided by Ireland's official source for all weather-related news. Please click Met Eireann.

---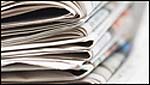 Links to the latest news from Ireland
Here you will find all the stories making headlines throughout the Republic of Ireland and the six counties to the north. This is not intended to be an all-inclusive list. These are the main sources we check every day to bring you those headlines we think you will enjoy reading.

BBC Northern Ireland
Belfast Telegraph
Breaking News Ireland
Irish Emigrant
Irish Examiner
Irish Herald
Irish Independent
Irish News
Irish Times
Irish Post
RTE
The Irish World
The Journal Ireland
Inside Ireland


---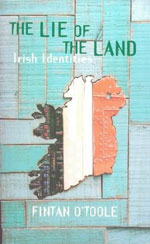 Lie of the Land
by Fintan O'Toole
A regular contributor to the irish Times and The Guardian, O'Toole applies his eagle journalistic eye to the state of ireland at the end of the 20th century. It's a riveting read as O'Toole examines with in-insight, humour and a bit of the blarney, the repercussions of a booming economy which has thrust ireland into the ranks of the richest European countries.
Click here for Lie of the land.

---