Traditions, folklore, history and more. If it's Irish, it's here. Or will be!
"People will not look forward to posterity who never look backward to their ancestors."
-Edmund Burke
---
Quotes

Library: Books, Movies, Music

Prints & Photos

Poetry

---
---
Shops Ireland
---
Bunús na Gaeilge
(Basic Irish)

---
---
---
Himself/Herself
Write to Us
Readers Write..
Links/Link to Us
---
Advertise with us
---
Awards & Testimonials

Submissions Guide

---

Todays' Irish News



Yes, there are many news items not included here. We deliberately avoid: politics, death, disaster and other mayhem.

Thursday, April 24, 2014



---
Warm and generous tribute to Seamus Heaney
A stirring, powerful and emotional celebration of the poet Seamus Heaney lit up the National Concert Hall last night, as part of the One City, One Book festival. This was an evening of warm and generous tribute, in keeping with the spirit of the man. Paul Simon was the biggest star on the bill, having flown into Dublin especially for the event, and he duly delivered a stirring combination of Heaney's work, made sublime with accompaniment from Martin Hayes. Pictured is Liam O'Flynn who opened the event with a performance of Port na bP úcaí. For more details, please click
Irish Times
.
Ohoto Credit: Niall Carson/PA
US civil rights leader praises O'Connell legacy
A celebrated leader of the American civil rights movement of the 1960s told a Dublin audience last night that non-violence is one of those immutable principles that should never be violated. Mr Lewis delivered the keynote speech in the inaugural Frederick Douglass/Daniel O'Connell Address in Iveagh House in Dublin, the headquarters of the Department of Foreign Affairs. He was welcomed and introduced by Tánaiste Eamon Gilmore. For more details, please click
Irish Times
.
Photo Credit: Niall Carson/PA
Burren and Cliffs of Moher site shortlisted for award
The Burren and Cliffs of Moher Geopark has been shortlisted as a finalist for a major international tourism and travel honour in the The Tourism for Tomorrow Awards. The geopark was recognised as a top sustainable tourism destination when it was chosen as one of the 18 finalists. The World Travel and Tourism Council is expected to announce the winner of the awards, which are being held at Hainan in China, later today. For more details, please click
Irish Times
.
PhotoCredit: Eamon Ward
Kerryman makes historywith fifth Irish dancing world title
David Graney from Dingle has won his fifth world title at World Irish Dancing Championships in London. "I'm thrilled to have won the world title again, I had been working towards it all year, practising a minimum of three hours a day as well as dancing in Celtic Steps in Killarney throughout the summer," he said. "I love performing in front of an audience, the more people the better. It's an amazing feeling." For more details & Relayed Video, please click
Irish Examiner
.
Photo credit: Valerie O'Sullivan
National Theatre revives O'Casey's The Silver Tassie
The National Theatre produced its own First World War classic in War Horse. Now, to mark the conflict's imminent centenary, the theatre is reviving a fiercely anti-war play written in 1928. Irish playwright Sean O'Casey wrote The Silver Tassie to follow his famous Dublin trilogy. Today the play is seldom staged - in part because of the demands the extraordinary second act makes on any theatre. For more details, please click
BBC
.
Photo Credit: REX FEATURES
Historian casts doubts over Battle of Clontarf
According to Máire Ní Mhaonaigh, from St John's College, much of what we know about Clontarf may be rooted not in historical fact, but a brilliant work of historical literature which modelled sections of its text on an earlier account of the siege of Troy. Rather than a trustworthy description of the battle, this account — Cogadh Gaedhel re Gallaibh or The War Of The Irish Against The Foreigners — was a work of fiction. For more details, please click
Irish Examiner
.
Photo Credit & Related Story:
Irish Independent/Dublin City Council
Documenting life on islands for more than 50 years
Photographer John Carlos has been photographing life on Ireland's western islands since 1963. He 'caught the bug' aged 12 when visiting Inish Mór from Galway with his mother — and was allowed to use her simple Instamatic to take snaps of daily life. "It would have been a child's interest. I found old cameras at home after that and began experimenting with shots of scenery, things like that," Carlos says. The photos are collected in a new book 'Ireland's Western Islands'. It's available from bookshops, and via the publisher's website at CollinsPress.ie. For more details and photo gallery, please click
Journal Ireland
.
Spectacular Irish tourism billboard getting attention in France
An image of a spectacular mountain pass in the south-west, being displayed on billboards in France, is catching the eye of millions of potential visitors. Moll's Gap, between Killarney and Kenmare, is featuring prominently on ads dotted around Paris and other major cities in France. Tourism Ireland has teamed up with one of the main online French travel agents — Go Voyages — for its largest-ever joint promotional campaign in that country. For more details, please click
Irish Examiner
.
Pink fever grips Northern Ireland
In case the reason for this explosion of pink has somehow passed you by – it's all part of the build-up to the arrival of The Giro d'Itali - one of the world's top cycling races to Northern Ireland for the first time. Fishermen, bakers and even farmers getting in on the action. The Giro d'Italia will hit Belfast on Thursday, May 8 with a live outdoor show at City Hall. For more details, please click
Belfast Telegraph
.
---
Past Two Weeks
April 23

Car bumper sticker to mark Pope's canonization
New car stickers show the Polish pontiff imparting his blessing at Shannon Airport in 1979 before he boarded his flight from Ireland. The sticker implores: 'John Paul protect us'. Shannon was the last parish in Ireland that the Pope set foot in when he visited the country, and Fr Tom Ryan has printed 10,000 car stickers featuring the last recorded photo of the late John Paul on Irish soil. For more details, please click Irish Independent.


Schoolboy to take centre stage for Heaney tribute
Niall O hAnnagain says that he has been learning his lines off by heart in advance of the tribute show at the National Concert Hall tonight. He will be joined on stage by a most distinguished cast of international poets and musicians, many of whom had a close connection to Heaney and his work. The Junior Cert pupil, from Colaiste Ailigh, Letterkenny, Co Donegal, has been given the honour of reading one of Heaney's most famous poems, 'Midterm Break'. For more details, please click Irish Independent.


21 things every Irish person in Australia should know
Every year, more than 15,000 Irish people board flights for a new life in Australia, content in the knowledge that they are going somewhere just like Ireland, only with better beaches and more sunshine. But sharing a laid-back attitude and a bloodline with 10-30 per cent of Australians is not much practical help when you are called on to converse knowledgeably about thongs, bogans and rorting, For more details, please click Irish Times.


The sweetest lamppost art you'll see in Dublin today
This handpainted illustration of a little-known story from the Easter Rising was commissioned by the Little Museum of Dublin outside their premises at 15 St Stephen's Green. It tells the tale of how the Green's park keeper at the time of the 1916 Rising, James Kearney, negotiated a ceasefire each morning between rebels and British forces so that he could enter the park to feed the resident ducks. For more details, please click Journal Ireland.
Photo Credit: Susan Daly


Meet the creative entrepreneurs who fought the slump – together
A collaborative of creative businesses who set up shop together in recession-hit Ireland is showing the nation how to "courageously fight back" in challenging times. So President Michael D Higgins today praised the Fumbally Exchange community for using their "creative capital" to "make a response in difficult times". The Fumbally Exchange today officially launched a flagship HQ on Dublin city centre's Dame Lane. For more details, please click Journal Ireland.
Photo Credit: Jason Clarke Photography


Flybe announces new flights from London City Airport
The airline will offer services to and from Edinburgh, Belfast, Dublin, Inverness and Exeter. Flights are due to begin on 27 October, and Flybe estimates the routes will carry about 500,000 passengers a year. "Today's announcement is a significant landmark in the re-birth of Flybe," said the airline's chief executive, Saad Hammad. For more details, please click BBC.


Surfer rescues dolphin on Achill Island beach
On Easter Sunday morning Achill Island Coast Guard was called to a dolphin stranding on Keam beach. When the team got there one of the dolphins had died but the other dolphin was still alive. "These dolphins were small - about six foot in length and they were only young," Colin Honeyman, Achill Coast Guard's officer in charge said. Colin, a surfer, entered the water with the dolphin and swam with him out to sea where a local fisherman was on standby with his boat. When Colin got the dolphin out into the deeper water the dolphin swam away to safety. For more details, please click Irish Independent.


Three Irish riders to compete in Giro
Donegal rider Philip Deignan has been named in Team Sky's provisional squad for the Giro d'Italia, which begins in Belfast on 9 May. The former Olympian and Grand Tour stage winner will be joined on the team by Peter Kennaugh, Dario Cataldo, Kanstantsin Siutsou, Ben Swift and Edvald Boasson Hagen. Birmingham-born Irishman Dan Martin is in the Garmin-Sharp team, which is led by 2012 winner Ryder Hesjedal, while his cousin Nicolas Roche is the leader of the Tinkoff-Saxo team. For more details, please click RTÉ.


Belfast footballer Blanchflower to be honoured with blue plaque
A native of the Bloomfield area, Danny was a midfielder made 56 appearances for NI during a glittering career that included a 10-year spell at Tottenham Hotspur. In that time, he captained the side to the league-and-cup double in 1961. In 2009, The Times ranked him as the greatest player in the history of the Spurs. For more details, please click BBC.
Photo Credit & Related Story: Skysports

April 22

Irish families discover their past in hidden New York cemetery
The inscription on the stone at a visitors' gazebo at Hart Island - New York's cemetery for city burials is still ingrained in the memory of one Irish woman who found her grandfather's remains in the bleak fields. About four years ago, she decided she wanted to visit the final resting place of her mother's father. That decision led her to the grim potter's field to the east of The Bronx. For more details, & pics, please click Journal Ireland.
Photo Credit: Daily Mail


Winter storm aftermath continues to yield more artefacts
Archaeologists have identified yet more historic material thrown up by the new year storms on the Atlantic seaboard. Two stone axes recently found by Galway city heritage officer Dr Jim Higgins on the shoreline brings to six the number of reported Mesolithic finds on the Connemara coast. Dr Higgins found one of the two axes on Ballyloughane beach in inner Galway Bay. He found the other at Barna. For more details, please click Irish Times.
Photo Credit: Joe O'Shaughnessy


Most popular names for girls changed dramatically over past century
Many of the most common names chosen for girls born in Ireland at the turn of the 20th Century have almost vanished from use. Mary was the most common girls name recorded in the 1901 census but it, along with Margaret, Anne, Jane, Catherine, Annie, and even Ireland's patron saint Bridget have all disappeared off the records. Only Sarah survives in the top ten according to a top 100 list compiled by the Central Statistics Office. For more details, please click Irish Independent.


Student's invention outsmarts smartphones while at sea
Being in trouble at sea without a phone signal might no longer be an issue thanks to an Irish-designed case that allows a phone to become a VHF radio. Seán Toomey came up with the idea for his waterproof VHF Casemate last year as a thesis project for his product design degree at Dublin Institute of Technology. He is now hoping a partner firm will be found to put it into production. For more details, please click Irish Examiner.


Pan Celtic Festival begins in Derry
Following a year of 'firsts', the city will once again be the first outside of the Republic to host the Pan Celtic Festival - six days of celebrating the cream of Celtic culture. It is expected to draw thousands of people from across the Republic of Ireland and the UK to world-famous travelling venue, the Spiegeltent which will be the main location for events at Guildhall Square. For more details, please click BBC.


Peaceful start to Northern Ireland's marching season
The main parade took place in east Belfast, however the chief concerns were around how small splinter parades in Ardoyne and past a Catholic church in Donegall Street would pass off. Carrick Hill Residents Group spokesman Frank Dempsey praised the morning parade as "perfect", querying why it couldn't happen like that every time. For more details & photos,, please click Belfast Telegraph.
Gallery: Belfast Telegraph


Meet the sole inhabitant of an island off Connemara
Pascal Whelan is currently the sole resident of Omey — a remote tidal island off the coast off the Galway coast in Connemara. A retired move stuntman whose credits include Butch Cassidy and the Sundance Kid, Live and Let Die and Crocodile Dundee, Whelan grew up on the island in the 1940s when other families also lived there. He moved back to the island after his career came to a sudden end. For more details, please click Journal Ireland.


Judges salute Captain Catherine's winning style
It was a 24-hour fashion about-turn for Army captain Catherine Lundon from Mullingar who was crowned Most Stylish Lady at Fairyhouse races. Easter Sunday saw her in full uniform raising the national colours at Glasnevin cemetery. But 24 hours later, the transport officer at Cathal Brugha Barracks in Dublin had switched to full-on girly glamour. For more on this story, please ciick Irish Independent.
Photo Credit: Collins


Barry Geraghty wins his first Irish Grand National
Barry Geraghty won his first Irish Grand National by guiding 8-1 favourite Shutthefrontdoor to an exciting win at Fairyhouse. It was a second Irish National success for trainer Jonjo O'Neill and the first victory by a favourite in the race for 15 years. For more details, please click BBC.



April 21

Belfast four set to run in Boston Marathon
The runners say they will be inspired by the spirit of the city when they take part in this year's event. Stuart Kennedy, Peter White, and husband-and-wife team Daniel and Eileen Jack are running the marathon today to raise £12,000 for the Northern Ireland Hospice on what will be an emotional day in the US city. "The marathon this year is going to be something else, people have really got behind it and I think the defiance of Boston will show through." Mr. Jack said. For more details, please click Belfast Telegraph.
Photo Credit & Related Stories: Boston Globe/Getty Images


Irish and living abroad?
What would you like the government do for you? Getting the vote? Sorting out documentation in the US? Getting Tayto into more corners of the world? The government is continuing to receive submissions for its formally titled, Review of Ireland's Engagement with the Diaspora. "We want to hear from all of the Irish overseas," Tánaiste Eamon Gilmore said, in a statement launching the initiative. For more details, please click Journal Ireland.
Photo Credit: PA Wire/Press Association Images


An absolute must see: Pathé News Irish collection
Included is the widely distributed Great Cork Treaty (1922), a silent panorama of Michael Collins addressing thousands of people on Cork's Grand Parade, when the throng is thrown into disarray by gunshots. It's a glimpse into the vivid and sometimes scary politics in Ireland less than a century ago as the country made its way towards independence. But there are also lesser-viewed films. For more details and video clips, please click Irish Examiner.
Photo credit & Related Story: Irish Examiner


Easter surprise in Kilrush, Co Clare
Locals in Kilrush awoke on Easter Sunday morning to discover thousands of chocolate eggs hanging from trees, lamp posts, and shop door handles. More than 5,000 eggs had been quietly placed around the main square and streets of the town in a stealthy early morning mission undertaken by the local Tesco store. People couldn't believe what they were seeing and weren't sure how to react. For more details, please click Irish Examiner.
Photo Credit: Eamon Ward


Air Corps flies restoration materials to Skellig Michael
For the third time, the Air Corps has flown restoration materials by helicopter to Skellig Michael, off the Kerry coast, before the Unesco World Heritage site opens for its visiting season. Over seven tonnes of stone slabs were underslung on the helicopter which flew from Valentia Island to the seventh-century monastic site. The slabs will be used to cap the monastic rock's lighthouse wall where original stone had been lost and repaired with "unsuitable mass concrete. For more details and video clip, please click Irish Times.


Broadway gives Standing ovation to Cripple of Inishmaan
Irish actors including Ingrid Craigie, Pádraic Delaney, Sarah Greene and Pat Shortt enjoyed a standing ovation on their opening night in The Cripple of Inishmaan on Broadway on Sunday April 20, with Variety hailing the cast as "excellent". The Martin McDonagh play stars Daniel Radcliffe in the lead role, and the cast also includes Gillian Hanna, Gary Lilburn, Conor MacNeill and June Watson. For more details, please click RTÉ.
Photo credit: Getty Images


Singing priest shocked at Hallelujah success
An Irish priest who surprised wedding guests with his version of Leonard Cohen's Hallelujah says he is flabbergasted that it has received more than 28 million views online. Fr Ray Kelly has sung the song with new, marriage-themed lyrics at weddings for four years, but his performance earlier this month travelled around the world. While his success has brought international exposure and a live performance on Irish television, it is not his first taste of the limelight. For more details and video clip, please click BBC.


Percy French songs soothe cattle to yield more tender meat
Gilligan Meats in Co Roscommon has been experimenting with feed and the environment to try and achieve the most tender meat Alan Gilligan said the secret to tender meat was in rearing animals in a stress-free environment because tense muscles lead to tough meat. "My grandmother always kept a dairy cow on the farm and she used to sing to her to help her relax. The theory was that if the animal was relaxed, she would yield more milk." Coming from Roscommon, the Gilligans opted for Percy French classics such as The Fields of Athenry. For more details, please click Irish Times.
Photo Credit & More Details: Gilligan Meats


Hurling: Tipperary topple Banner to claim final spot
Seamus Callanan scored twelve points as Tipperary ran out 2-23 to 2-17 winners against All-Ireland champions Clare in their Allianz Hurling League semi-final at the Gaelic Grounds. Patrick 'Bonner' Maher was Tipperary's other scoring hero during the course of this six-point win with two goals – one in each half. Tipperary will now meet Kilkenny in the final on May 4. For more details, please click RTÉ.
Related Story: Kilkenny win over Galway

April 20

Pope Francis celebrates Easter
More than 150,000 people turned out for the Mass the pope celebrated at an altar set up under a canopy on the steps of St Peter's Basilica. So many came that they overflowed the huge square. Then, Cheering and applauding, the crowd tried to catch a glimpse of the pontiff as he circled around in his white popemobile at the end of the ceremony before he went to the central balcony over the basilica to deliver his commentary and blessing. For more details, please click Irish Independent.


Churches deliver a unified message of hope for future
Themes of peace and hope have been stressed in the Easter messages of the main churches in Northern Ireland. Presbyterian Moderator, Rev Rob Craig, said "This weekend, across all our congregations, there will be Easter services, affording us the opportunity to reflect on the Cross of Christ and to celebrate with joy the empty grave. As we worship together, may the new dawn of Easter strengthen our faith, our hope and our love." For more details, please click Belfast Telegraph.
Photo Credit: Belmore Court/Sunrise in Fermanagh


Easter Rising commemoration takes place in Dublin
Thousands of people gathered on Dublin's O' Connell Street, where the President laid a wreath outside Dublin's GPO, honouring those who gave their lives in the Easter Rising. Michael D Higgins was joined by Enda Kenny and Alan Shatter as they marked 98 years since the uprising. Among the day's events was a reading of the proclamation of the Irish Republic. For more details, please click Breaking News Ireland.
Photo Credit & Related Story: Journal Ireland/Laura Hutton/Photocall Ireland


Why Easter weather can be so mixed
As people in the UK and the Republic of Ireland enjoy the long bank holiday weekend, manylook at weather forecasts to help them plan time off. BBC News NI weather forecaster Cecilia Daly looks at past Easter weather forecasts and explains why there can be such a variation each year. To watch this news clip, please click BBC.
Photo Credit & Related Story: Washington Post/Peter Muhly - AFP


Battle of Clontarf re-enactment attracts 40,000 spectators
More than 500 people in costume re-created the historic clash between Viking and Irish armies at St Anne's Park in Raheney, to honour the millennium anniversary of the famous battle which resulted in a defeat for the Vikings, but also the death of Brian Boru. The fine weather swelled visitor numbers to twice the figure anticipated by the festival's organisers, a spokeswoman for Dublin City Council said. For more details, please click Irish Times.
Photo Credit: Mac Dónaill
Photo Gallery: Irish Times


People who have failed spectacularly at Easter
There are countless ways to plan a wonder-filled Easter celebration, but just as many ways to mess up - or at least be guilty of one or more of the dozen on a list that Journal Ireland has compiled. Even if you're not guilty of any of these "sins" as in the Bud Light Easter basket, the list should evoke at least a giggle. We hope so. Please click Journal Ireland.
Phito Credit: Diply


Pensioner eyes fitting finish to Boston Marathon
Hugh Carolan will finally get an opportunity to complete the Boston Marathon tomorrow, after his race was cut short in 2013. Despite the traumatic ordeal, the hardy pensioner is "really looking forward" to the event. "For me, it's very much unfinished business and it's about having respect for the people of Boston too, and supporting them. I'll probably never go again, so I really want to finish it" he said. For more details, please click Irish Independent.


Snooker: Ken Doherty through to second round
Dubliner Ken Doherty is through to the second round of the World Snooker Championships at the Crucible after a 10-5 win over Stuart Bingham. Doherty won every frame against an out-of-sorts Bingham in this morning's session having trailed 3-0 and 5-3 against the Englishman. He will play the winner of the game between John Higgins and Alan McManus with the first session of that second round encounter due to take place on Friday. For more on this news item, please click RTÉ.


Amateur golfer set to meet legends
A renowned amateur golfer from Co Down will be rubbing shoulders with legends of the sport when he captains a Great Britain and Ireland side in a new charity tournament in America. Garth McGimpsey from Bangor, is set to join multiple major winners Jack Nicklaus and Tony Jacklin in Florida next week as the stars host the inaugural Concession Cup - an event named after a famous encounter between the two golfing greats in the 1969 Ryder Cup. For more details, please click Belfast Telegraph.
Photo Credit & Related Story: Irish Independent

April 19

Thousands turn out for Passion re-enactment
More than 3,000 people gathered on a Co Limerick parish hillside yesterday for the biggest re-enactment of the death of Christ ever performed in Ireland. Scenes from the Garden of Gethsemane were recalled on the lawn of the parochial home of parish priest Fr Pat Byrnes on Thursday night, and then moved to other locations through the night. The crucifixion itself was re-enacted on Nicker Hill, where more than 5,000 of the faithful gathered. For more details and photos, please click Irish Examiner.
Photo Credit: Niall Carson/PA Wire
Related Video: Way of the Cross in Phoenix Park: Irish Times
Related Gallery: Journal Ireland


Artist creates image of Jesus two acres in size
An Irish artist and author has created an image of Jesus that is two acres in size and, in doing so, believes he has uncovered how our ancestors created large images on the landscape. Using twine and pegs and "navigating by the stars, particularly the Pole star", Richard Moore traced an outline of the face of the risen Jesus in the four-acre field on the outskirts of Drogheda. For more details, please click Irish Examiner.
Photo Credit & Related Story: Journal Ireland/Wayne Floyd/Iris Sky Systems Ltd


West Cork town remembers Famine victims with return of cross
Descendants of workouse and County Home residents buried in unmarked graves in a Clonakilty cemetery took part in a solemn procession to mark the return of a sacred symbol yesterday. The Famine Cross retrieved from a builder's skip in Cork City was escorted through the the town by mayor and local parish priest Mgr Aidan O'Driscoll; parishioners took turns carrying the cross to the Church of the Immaculate Conception, where it will occupy a permanent sanctuary in the churchyard. For more details, please click Irish Examiner.


Kerry chocolatier produces about 10,000 eggs for Easter
The run-up to Easter at Colm Healy's Skelligs Chocolate Factory on the Ring of Kerry is the busiest after the Christmas rush. Mr Healy doesn't see Easter as a time of over-indulgence and thinks most of his customers have observed a period of abstinence and deserve a treat this weekend. "It's part of the Easter tradition to observe Lent and then buy your egg and put it away for Easter Sunday," he said. For more details, please click Irish Independent.
Photo Credit & Related Story: Irish Herald


They arrived just in time for Easter...
... and caused such excitement that some first class pupils were reluctant to go on holidays. After all, they had been anticipating the arrival of their new chicks for the past 21 days – coming to school at Moyderwell Mercy National School in Tralee, Co Kerry, each morning in the hope the first of the eggs would hatch. It's an experiment that teacher, 'Mother Hen' Maura Murphy, began in March when she arrived with half a dozen eggs and an incubator. For more on this story, please click Irish Independent.


'I embody Ireland when I play the harp'
Harpists have had mixed fortunes since their early medieval heyday. Now Cormac de Barra is helping to restore the instrument's status. "Once upon a time," says Cormac, the harpist was given pride of place in Irish society. "In those days the taoiseach got the best cut of meat," he says. "The poet got the second best cut and the harpist got the third. And so it went, all the way down to the professional farters who got the giblets and guts." For more details & video clip, please click Irish Times.
Video: Kathleen Harris


Donegal house a bargain at just €15k...but
..."It's a shell of a house and it will need a lot of money to make it a family home," says Robert Hoban, director of auctions at Allsop Space. For while the exterior is largely complete, little has been done internally. However, what distinguishes the Magheracorran property from other bargain homes is that it looks in relatively good nick while other houses in the same price range are largely derelict. For more details, please click Irish Examiner.


Canadian bloggers among first to travel Wild Atlantic Way
Award-winning Canadian travel bloggers Dave Bouskill and Debra Corbeil are here as guests of Tourism Ireland, exploring the Wild Atlantic Way and sharing their experiences with 800,000 online followers. The couple, whose blog is called The Planet D, travel the world, showcasing their journeys and broadcasting their stories through their writing, photos, video and engaging social media. "Skellig is my favourite spot so far and one of the most unique places we've ever visited,'' said Debra. For more details, please click Irish Examiner.


NI's false shop fronts creating a growing business
Portrush based graphic designer Nathan Jarvis is one of many professionals who have turned boarded-up buildings into virtual thriving retail units by overseeing their design with striking images."I try to make the shops fronts look as realistic and inviting as possible... and in some cases people actually try to use the post boxes I've created, which is funny," said Nathan. For more details, please click Belfast Telegraph.

April 18

Pope Francis begins four packed days of events
The Pontiff led a solemn Holy Thursday service on the day that Christians commemorate the founding of the priesthood by Jesus. In the grandeur of St Peter's Basilica, he celebrated a Mass of the Chrism during which he and priests renewed the vows they took on the day of their ordination and he blessed oils to be used in sacraments during the year. For more details, please click Irish Examiner.
Photo Credit & Gallery: Multimedia/AP


Just 46% think religion is good for the country
The finding, from an international survey, shows just 46% of Irish people believe religion plays a positive role in the country compared with a global figure of 59%. However, religion is held in higher regard in Ireland than among our near neighbours, as just 36% of respondents in Western Europe agreed that religion had a positive role to play. For more details, please click Irish Examiner.
Photo Credit: Daily Meditations with Fr. Alfonse


Unmistakeable signs it was Holy Thursday in Ireland
On the list compiled by Journal Ireland is the panic to get to the off-licence; people in the supermarket panic buying Easter Eggs and milk - They appear to be under the impression that everything will be closed until Sunday. Everything; And, despite all those religion and catechism classes, people are saying "is this the night He had the big dinner… or is that tomorrow?" To view the complete list, please click Journal Ireland.
Image Credit: Publin Ireland


Thousands to take part in first-ever National Pilgrim Paths Day
Tomorrow has been designated as National Pilgrim Paths Day – a new Easter festival based on ten of Ireland's medieval walking routes. John O'Dwyer, chair of Pilgrim Paths, said the event appeals to "people who want to get away and do something different at Easter, reconnect with the past" and "experience spirituality with a small 's'". For more details, please click Journal Ireland.
Photo Credit: John O'Connor


Less than one in 10 Irish men accepted by int'l dating site
But does that make them among the ugliest men in the world? The good looks of Irish-born Hollywood hearththrobs are the exception to the rule, according to new findings from beautifulpeople.com which only accepts attractive people. Less than one in 10 Irish men who submitted their profiles in the past 12 months were accepted. For more details, please click Irish Times.
Photo Credit: Screen Crave/Michael Fassbender


Country hooked as fish sales surge
Fish sales in the run up to Good Friday have trebled with Irish shoppers sticking firmly to tradition. Hake in particular (which is a member of the cod family), has proved a huge hit with shoppers with one fish supplier seeing a surge in demand. The country's oldest fish supplier, Dunns of Dublin, which has been selling fish since 1822, has seen sales of fish soar with workers on hand around the clock since last week to fill demand. For more details, please click Irish Independent.


Kilkenny's Mount Juliet up for sale
The Mahony family is putting high-profile hotel and country club resort Mount Juliet on the market, following approaches from a number of potential buyers. Killeen Group, the Mahonys' holding company confirmed yesterday that it had placed the property on the market. Industry sources are suggesting that the boutique hotel and golf course could fetch about €15 million. For more details, please click Irish Times.


Trumpeting the rare bugle of Rathlin
It's one of the UK's rarest wildflowers and wasn't even thought to exist in Northern Ireland until 1980. NIEA principal scientist Bob Bleakley was the first to realise that the plant fragment he had found in a Rathlin meadow while carrying out a vegetation survey was the rare flower that was then thought only to grow in the Western Isles, Galway and The Burren. Fpt more details, please click Belfast Telegraph.


Slideshow: Belfast's bold, booming art scene
Today, Northern Ireland's capital – and largest city – is the centre of a bustling contemporary arts scene, thanks to regeneration projects, new modern art museums such as the Metropolitan Arts Centre and the introduction of annual arts festivals including August's Belfast Mela and May's Cathedral Quarter Arts Festival. To view the slideshow, please click BBC.
Photo Credit: Chris Hill/National Geographic Creative

April 17

Plan will make Ireland 'best small country to grow up in'
That's according to Taioseach Enda Kenny who made the comment in reference to the government's pledge to introduce a second free preschool year before the end of the decade. It is one of about 160 policy commitments in Better Outcomes, Brighter Futures , a national policy for children and young people aged up to 24 years. The document was launched in Dublin yesterday by Minister for Children Frances Fitzgerald, alongside Taoiseach Enda Kenny and Tánaiste Eamon Gilmore. For more details, please click Irish Times.
Photo Credit: Daily Mail/Pete Souza


Four Northern Ireland buildings win architecture awards
The Guildhall, pictured, is one of the winners, and judges said it was "a masterclass in conservation practice". Restoration work on the historic Guildhall began in 2010 and was completed in April 2013 at a cost of £7.4m. Work included the replacement of cathedral glass windows, cleaning and repairing stonework, and resolving structural safety issues. The other winners are a police memorial garden in Belfast, a barn conversion in Broughshane, Co Antrim, and two west Belfast terrace houses renovated by cancer charity CLIC Sargent. The awards were made by the Royal Institute of British Architects (RIBA). For more details, please click BBC.


Those swords on Game of Thrones? They were made in Dublin
Several of the swords being wielded on Game of Thrones were cast in a studio on the northside of Dublin's inner city. The Bronze Art Fine Art Foundry in North Strand has made ornate weapons for several seasons of the HBO juggernaut "We've done five items altogether," David O'Brien of Bronze Art said. How does it work? Well, the foundry receives the original artwork from the production studio, then casts the real swords for the actors to use. The first artworks are usually sculpted in Milliput, a resin-like substance, by Graham Barrow in Belfast. Then the foundry goes to work: For more details and photos, please click Journal Ireland.


Rave reviews for O'Dowd's Broadway debut
Roscommon actor Chris O'Dowd has received rave reviews for his performance as Lennie in the new Broadway version of John Steinbeck's Of Mice and Men. O'Dowd stars opposite James Franco as George in the tale of two drifters in Depression-era California in a cast which also boasts Irish Tony winner Jim Norton (The Seafarer). The Hollywood Reporters says O'Dowd is "tremendous in a part that could easily stray into mawkish territory" adding "it's a lovely performance – sweet, funny and ultimately heartbreaking." And Entertainment Weekly said "The gifted comedic actor brings a studied and skillful physicality to Lenny" adding "O'Dowd's riveting performance is a study in underdeveloped impulse control." For more details, please click RTÉ.


Philanthropist urges wealthy people to give back to disadvantaged communities
Tom Cavanagh issued his call in Knocknaheeny on Cork's northside yesterday where acting Garda Commissioner Noirín O'Sullivan accepted the 132-reg 17-seat vehicle on behalf of Gurranabraher gardaí. It was presented by Mr Cavanagh 's Tomar Trust in partnership with the Knocknaheeny Justice and Youth Project. Interim Garda Commissioner O'Sullivan said yesterday's event is what her organisation is all about — relationships with communities. She said that she was delighted to accept the vehicle on behalf of the force. For more details, please click Irish Examiner.
Photo Credit: Denis Minihane


Mid-jig photo taken in Killarney goes viral
Irish dancer Shauna Rock was so captivated by the scenery she couldn't help herself breaking into a reel at Ladies' View in Killarney. Shauna's mum, Majella O'Dwyer captured her daughter mid-flight as she got a quick practice in ahead of her competition at the Comhdhail World Irish Dance Championships in Killarney on Friday. "When you have an Irish dancer in the family they can start dancing anywhere and I was just lucky that I captured her mid flight and with such an amazing backdrop," Majella said. For more details, please click Irish Independent.


Ireland's last aristocrat
"Desmond was the last person I could talk to about the old days. Now they are all dead. My address book is the list of the cemetery," Jack Leslie says. He smiles bemusedly, and carries on slicing his turbot. Snaffles restaurant is on the gobsmacking estate of Castle Leslie in Glaslough, Co Monaghan, where Sir John, or 'Uncle Jack' lives. A Cambridge history scholar, a prisoner of war for five years, an emigre in Rome for 40 years, a raver for 10 years, on balance he has earned this charmed existence. For more details, please click Irish Independent.


US sailors lend a hand at Spike Island
Around 25 personnel from the Ticonderoga class guided missile cruiser USS Leyte Gulf volunteered to carry out work on the island to help the initiative by Cork County Council and local tourism groups. Ensign John Stevens, an electrical officer on the warship, said he was very impressed with Spike Island's potential. The officer, whose mother's family have Limerick roots, comes from Charlestown, South Carolina, which has a similar type of fort and is a huge tourist attraction. For more details, please click Irish Examiner.
Photo Credit: Martin Walsh


Michael Hoey two shots off lead at Maybank Malaysian Open
The Belfast golfer posted an opening round of five-under-par 67, carding six birdies and a solitary bogey at the 12th hole on Thursday. He has shown some good form in recent weeks, tying for second at the Tshwane Open, before ending joint 30th at the Hassan Trophy. Irish players Simon Thornton, Damien McGrane and Shane Lowry are also part of the 156-strong field for the event. For more details, please click BBC.
Photo Credit: Getty Images

April 16

Easter Rising 'stop' order sells for €30,000
A 98-year-old document that was intended to stop a rebellion against British rule in Ireland has been sold at auction for 30,000 euros (£24,800). It was handwritten by Eoin MacNeill, the commander of the Irish Volunteers, in a late-minute attempt to stop the 1916 Easter Rising. MacNeill's 11-word countermand is considered to be one of the most important documents in Irish history. The document was sold by Adam's Auctioneers in Dublin on Tuesday. For more details, please click BBC.


Meet the three new foreign ambassadors to Ireland
Ireland's three new ambassadors have presented their letters of credence to President Michael D Higgins. China, Iran and Senegal all have new ambassadors to Ireland, and all gave their letters to the President at a ceremony at Áras an Uachtaráin. The Ambassadors were escorted to and from Áras an Uachtaráin by an escort of honour, while a guard of honour was provided at Áras an Uachtaráin by the 7th Infantry Battalion. For more details & Pics, please click Journal Ireland.


Gaffe puts top Irish novels among all-time best British works
It started out as an online list of the top 20 British novels of all time, but that was quickly forgotten when it emerged that severalof the 'British' novelists were in fact Irish. To be fair to the Daily Telegraph's online editors, they reacted quickly to the stream of heated online comments from British and Irish readers alike, promptly changing the headline to the 20 best British and Irish novels of all time. For more details, please click Irish Examiner.
Photo credit & related Story: Irish Times


Irish Dairy Board reports 87% rise in 2013 profit
In a statement, the board says that last year was a dramatic one for dairy markets. Drought in New Zealand, a prolonged winter in Europe led to a reduction in milk output levels in the first half of the year, creating milk scarcity. This – combined with growing demand from countries like China – pushed prices up in the first half of the year particularly. The company also said it was debt-free by the end of last year, and had €51.9m cash on hand. For more details, please click RTÉ.


NI walking miracle device enables kids to walk - and dance
An amazing invention from NI that helps disabled children to walk and dance sold more than 1,000 examples on the first night it went on sale, The Firefly Upsee harness has become a global sensation since it was launched online on April 7. Built by Leckey, a company in Lisburn, it has helped children from around the world take their first steps. For more details and video clip, please click Belfast Telegraph.


Poignant date from two different eras in Belfast history
Yesterday, two ceremonies were held to remember those who died on April 15 in separate tragic episodes to hit the city decades apart. The first saw people remember the victims of German bombing on the night of Easter Tuesday, April 15 1941. Meanwhile, a wreath-laying ceremony and a minute's silence were observed at the Titanic Memorial Garden to mark 102 years since the ill-fated liner sank in the Atlantic. For more details, please click Belfast Telegraph.


Pencil portrait wins top Texaco art prize for Mayo teenager
Shania McDonagh became one of the most successful artists in the 60-year history of the Texaco Children's Art Competition when she was chosen as this year's overall winner today. Known for her extremely detailed portraits, she won first prize in her age category for the past four years, but it was her portrait entitled "Coleman" that finally won her the top prize. For more details and video clip, please click Irish Times.
Photo Credit: From a video by Darragh Bambrick


15 people you'll always meet at an Irish wedding
Weddings may not be the happiest of affairs in the Game of Thrones universe but in Ireland they're a rather different affair. The Irish can never say no to an excuse for a good day out so it's rare that they will turn an invitation to one down. And You'll get all sorts at a decent afters. From Party mad bridesmaids to the sports mad sports fiends, here are just a selection of the people you're bound to meet. Please click Journal Ireland.


Analysis: hurling's final four
The eagerly awaited Allianz National Hurling League semi-finals take place this weekend as a double header in the Gaelic grounds in Limerick. Kilkenny and Galway square up in the first game at 2pm and this should be a cracker. The Cats, who are the defending league champions, will be going all out to retain their title. Later, Tipperary take on All-Ireland champions Clare in the second game. For more details, please click RTÉ.

April 15

'You can get a drink 200m from Vatican on Good Friday - why not here?'
That's the complaint of Chief executive of the Restaurants Association Adrian Cummins who says he does not believe religious reasons are enough to warrant the ban anymore. Legislation from 1927 says drink cannot be sold on Good Friday or Christmas Day, with just a few exemptions applying to the rules. "If they can allow it in Rome, why can't we allow it (here)? We must be the last country in the world to change these laws " he added. To read this news item and many others, please click Breaking news Ireland.


Irish breast cancer research team reveal 'exciting' new findings
The Breast-Predict cancer research team has only been in existence for six months, but it has already made a number of exciting new findings. Some of its research has yielded what it describes as "exciting new insights" about the resistance of some breast cancers to a commonly used breast cancer drug. For more details, please click Journal Ireland.
Photo Credit & Related Story: Breast Cancer Ireland


Confidence levels of NI consumers hits six-year high
That's according to a Danske Bank's consumer confidence index which has revealed personal fiscal indicators are sitting at their highest point since 2008. Confidence levels were highest in parts of Co Antrim with men marginally more optimistic than women and single people and young people from 16-34 most confident of all in many areas. For more details, please click Belfast Telegraph.


Yeats art work up for auction
A work by one of Ireland's most sought-after artists is to be sold at auction in London. Jack Butler Yeats's Island Men Returning, which depicts two currachs returning to shore, draws on the painter's love of scenes from the west coast. Dated 1919, it is among the top lots being sold at Bonhams salerooms as part of next month's British and Irish art sale. It has a guide price of £60,000 to £80,000 (€72,500 to €97,00). For more details, please click Irish Examiner.


Fancy a job on this island off the Irish coast?
Birdwatch Ireland has advertised for two wardens to study and protect the stunning roseate tern on Rockabill Island, seven kilometres off the north Dublin coast. The wardens will literally be perched for three months atop a high rocky outcrop of two tiny islands holding just a working lighthouse, accommodation and "just enough room to stretch the legs". For their efforts, the island castaways will get a salary of €400 a week and free accommodation. For more details, please click Irish Examiner.


Historic Mount Stewart library gets an extended shelf life
It's symbolic of the power and influence of one family over two centuries and its contents reflect the history of the Vane-Tempest-Stewart family, who played a leading role in British and Irish social and political life. Now, the important library at Mount Stewart in Co Down has been safeguarded after the National Trust bought it from the estate of the late Lady Mairi Bury. For more details, please click Belfast Telegraph.


Beckett memorial unveiled
A memorial plaque honouring Nobel Prize winning writer Samuel Beckett was unveiled in Foxrock village in Co Dublin on Sunday. A niece of the writer, Caroline Murphy, was present as the plaque was unveiled by Carrie Smyth, cathaoirleach of Dun Laoghaire-Rathdown Council Council. Beckett, born in 1906, grew up in the South Dublin suburb. His family lived in a large house 'Cooldrinagh' on Kerrymount Avenue, until 1927. For more details, please click Irish Independent.


Of prodigals and prodigies
Columnist Frank McNally doesn't know if any ceremonial window-smashing is planned as part of the decade of centenaries, but the organised breaking of windows was indeed a part – small but dramatic – of the original events, as a play to be revived in Dublin next week will recall. The Prodigal Daughter is a comedy in one act by Francis Sheehy Skeffington, the pacifist, feminist, and all-round radical murdered by a deranged British army officer during Easter Week 1916. For more details, please click Irish Times.


Irish people really love their pets
That's according to new research published by Purina which found that the main benefits of having a pet are fun, love and affection, and companionship. And it appears that pet owners are still happy to pamper their pets even if the household budget is tight. One in four had their cat or dog professionally groomed in the past year, while more than half had bought their pet a gift. For more details, please click Irish Examiner.

April 14

Ireland's first ever int'l TV channel to launch next month
Irish TV will broadcast across the UK, Ireland, Europe and the US from May 1. Up to 150 new staff are being hired to run the station 24 hours a day, 34 of whom will be based at its headquarters in Westport, Co Mayo. Hoping to capture an untapped corner of the media market, each of the 32 counties will have their own half-hour 'County Matters' show once a week. For more details, please click Breaking News Ireland.
Photo Credit & Related Details: RTÉ.


800 years of Irish history
Following the State visit of President Michael D Higgins to Britain, Adam's timely annual history sale, on Tuesday, will feature memorabilia from 800 Years of Irish Political, Literary & Military History, much of it with an Anglo-Irish dimension.. Highlights include "an original monochrome press photograph of the Sinn Féin delegates at 22, Hans Place, Knightsbridge, London" featuring the Irish delegation led by Michael Collins. For more details, please click Irish Times.


Growth in construction sector healthier than it's been in eight years
That's according to new figures published this morning by Ulster Bank. Statistics gathered by the bank for March show that the rate of growth in the Irish construction industry increased last month, having an overall positive affect on the figures for the first quarter of the year. Ulster Bank chief economist Simon Barry said: "(There) was a further strong increase in new orders last month which suggest that near-term prospects for a continued strengthening of the sector's recovery are healthy." For more details, please click Journal Ireland.


Whiskey's going to be bringing a lot of dosh to Ireland
Good news for Irish whiskey drinkers – the sector is going to get bigger and bigger in Ireland. Recently, it was announced by the Irish Whiskey Association that the Irish whiskey sector is set to invest €1 billion in Ireland over the next 10 years. Minister Simon Coveney said that exports are to double by 2020 and double again by 2030, and that 15 new distilleries are in development across Ireland. For more details, please click Journal Ireland.
Photo Credit & Related Details: Wikipedia


Irish dance not a pageant
Irish dancing is not all about little girls in wigs, tiaras and sequinned dresses – and one adult male dancer said he finds those preconceptions "annoying." David Bassett from Southampton in England who is competing in the Senior Men's category at the World sIrish Dance Championships says controversy surrounding the glamour of Irish dancing — the expensive costumes, make-up, glitter and wigs — lead people to overlook the fact that dancers see it as a serious sport. For more details, please click Irish Examiner.
Photo Credit & Related Story: Breaking News Ireland


'Once' takes two Laurence Olivier awards
The West End adaptation of the film Once took two awards at the prestigious Laurence Olivier award ceremony in London last night. Dublin musician Glen Hansard and Marketa Irglova, who wrote most of the soundtrack for the original film wer awarded the Autograph Sound Award for Outstanding Achievement in Music jointly with arranger Martin Lowe. The show's female lead Zrinka Cvitesic received the award for best actress in a Musicial.For more details, please click Irish Times.
Photo Credit: Tim P Whitby/Getty Images


Mudbath mayhem in Portadown
An incredible 1,000 people got down and dirty for a good cause at this year's McVitie's Jaffa Cake Mud Madness yesterday, in hopes of smashing last year's fundraising total of over £27,000. Professional athletes, casual joggers and a former Miss Northern Ireland in the form of Tiffany Brien, battled their way across four-and-a-half miles of bogs and ponds at the Portadown country pursuits centre. For more details and gallery of photos, please click Belfast Telegraph.
Photo Credit: Pacemaker


Jumping for joy at Irish Youth Music Awards
Northern Irish indie band The Left Backs are shown jumping for joy. And no wonder. The teenage four-piece have just been named Best Band at this year's Irish Youth Music Awards. They beat stiff competition from 15 other music acts from Louth, Tipperary, Dublin and Newry to claim the top prize in Dublin's Aviva Stadium. For more details and video clip, please click Belfast Telegraph.


Sam gives stars a mountain to climb
The Sam Maguire Cup is returning o the kingdom of Kerry, but only on loan and to make a bit of GAA history for a good cause. The Dubs will reluctantly relinquish their hold on Gaelic football's most coveted trophy so it can be be brought to the summit of Ireland's highest peak on May 16 to raise money for development projects in Africa ; GAA legends from the 32 counties will be taking part in the challenge. For more details, please click Irish Independent.
Photo Credit: Don MacMonagle

April 13

Dorothy (Dott) Moriarty Henggeler, RIP
Dorothy (Dott) Moriarty Henggeler, who lost her battle with brain cancer on April 3, was laid to rest in her mother's hometown, Killarney, Co Kerry, yesterday. In tribute to the 2011 Rose of Tralee contestant for Washington DC, the 18 Roses who had met Dorothy three years ago wore purple, the colour to mark brain cancer awareness. Each one carried a red rose as they formed a guard of honour with black-suited escorts when the coffin was carried from St Mary's Cathedral to the strains of 'The Rose of Tralee. For more details, please click Irish Examiner.


Pope poses for 'selfies' with young people
Pope Francis has marked Palm Sunday in a packed St Peter's Square, ignoring his prepared homily and speaking entirely off the cuff. He called on people, himself included, to look into their own hearts to see how they are living their lives. After the Palm Sunday Mass, the Pope followed his remarkable departure from practice by hopping off his popemobile to pose for "selfies" with young people in the crowd. For more details, please click Irish Independent.


Call for equality for Irish speakers
Several thousand people took part in a demonstration today in Belfast organised by a consortium of Irish language groups. The groups are affiliated with An Lá Dearg - a national campaign to highlight what organisers say is a lack of rights and equality for the Irish speaking community both in Northern Ireland and the Republic. To read this news item and connect to related audio and video clips, please click RTÉ.


Cuirt goes back to school
Literary festivals would be nothing without writers, and writers always need readers. On Friday, as part of Cuirt's 2014 festival, there was a panel discussion on Innovations in Youth Programming, which focused on different ways of encouraging reading and creative writing in schools. The panel included Sean Love, director of Fighting Words, which he co-founded with Roddy Doyle, and which has now mentored more than 40,000 young people in creative writing since 2009. For more details, please click Irish Times.
Photo Credit:Dara Mac Dónaill


Urban working farm opens in Dublin
The contrast between Airfield Farm's "oasis of calm" and the "craziness of commerce" at the nearby Dundrum shopping centre was highlighted by Minister for Agriculture Simon Coveney when he officially opened the redeveloped estate in south Dublin yesterday. Visitors will find a farmyard, milking parlour, redesigned gardens, indoor and outdoor play areas and a cafe that will be supplied from the farm's gardens and orchards. For more details & video clip, please click Irish Times.


Brownies celebrate 100 years
Three thousand girl guides from across the country will converge at Dublin Zoo this morning to celebrate 100 years. Brownies, a branch of the Irish Girls Guides, started in Co Kildare in 1914 and is a club where young girls learn life skills and endure various challenges. On their centenary Brownies are hopeful that the core values of guiding will still exist in another 100 years. To read this news item and many others, please click Breaking News Ireland.


WATCH: Around the world: 30 months. 25 countries. 0 flights
Niall Doherty said "I wanted to do a big trip around the world as I thought it would be a good experience for me. Taking no flights made it more interesting and challenging and a bit more of an adventure." The 32-year-old crossed the Pacific Ocean in a cargo ship and he has the video footage to prove it. For more details and to view the video, please click Journal Ireland.


Dublin's park sculptures in 10 fascinating facts
The folks at Dublin City Council have just released a new guide to the various sculptures dotted around the capital's green areas. The next time you pass that odd-looking granite gonk gazing out from Clontarf promenade, you'll be able to impress all your friends by telling them 'no, it's actually not a tribute to Paul O'Connell'. For more details,please click Journal Ireland.


Irish start-up makes snacks for some of the world's top athletes
When Gonzalo Fernandez Castano and Thorbjorn Olesen reach for a snack during their final rounds at the Masters this afternoon, they can say a silent word of thanks to Dave McGeady. He is the man behind Wyldsson, the Irish start-up which is putting good food into the bags of the world's top golfers. The Irish, English and Scottish rugby teams, Leinster and Munster, and Kobe Bryant's LA Lakers are all eating McGeady's products as well. For more details,please click Journal Ireland.
Photo Credit & Related Story: Business Leadership

April 12

Jim Flaherty, RIP
Former Canadian finance minister Jim Flaherty, who steered Canada through the global financial crisis and then nearly eliminated the huge budget deficits he had run up in the process, died yesterday just weeks after resigning. Minister Michael Noonan said "I know the Irish community in Canada will be deeply saddened at the loss of one of their greatest friends. Jim Flaherty was forever accessible to the Irish Government and the Irish community and constantly championed the promotion of Irish related projects in Canada," For more details, please click RTÉ.


President reflects on positives of four-day state visit
Speaking on the final day of his state visit at the Guild Hall in Coventry, President Higgins said his "earnest hope is that our two countries will continue to tread the path of neighbourly friendship". Mr Higgins said he was "enormously moved" by the reception he had received and added it was clear from the start the British were "not just going through the motions". For more details, please click Irish Times.
Photo Credit: Alan Betson
Photo Gallery: Last Day of State Visit: Irish Times


Coventry's links with Ireland
An influx of Irish people descended on Coventry in the 1940s, 50s and 60s to take advantage of jobs in industry and manufacturing. Not only were big companies like Jaguar, Standard-Triumph, and Massey Ferguson offering opportunities for people out of work, but smaller firms that made the parts for those firms were taking on people too. Among those who came to Coventry in the 1950s to work in construction was father-of-two Padraig Murray. For more details, please click BBC.


'Olympics' of Irish dancing set to open in London
The 44th World Irish Dancing Championships open in London tomorrow with more than 5,000 competitors battling it out to be crowned champions. The event is being held at the London Hilton Metropole; it is the first time the Irish dance extravaganza has been held in London and organisers are hailing it as "one of the greatest cultural events the city has seen for decades". For more details, please click Breaking News Ireland.
Photo Credit & Related Story: Irish Times/Cyril Byrne


Ireland's favourite pizza
Based on votes by readers of the Irish Times, the favourite is to be found at Platform Pizza Bar on Strand Road in Bray. Conor and Nicola Duggan, who both come from families of publicans, opened the restaurant in June of last year. Several Platform customers mentioned the restaurant's goat's cheese, prosciutto, maple syrup and walnut pizza. "Sounds strange but tastes amazing," according to Paul Heagney, who says it is "worth a visit for the design of the building alone." For more details and video clip, please click Irish Times.
Photo Credit & More Photos: Platform Pizza


What do a jail, a bakery, and a cathedral have in common?
They're all in the running for Northern Ireland's top building awards in a prestigious competition. An impressive shortlist of 30 structures are shortlisted and includes the totally refurbished Crumlin Road Gaol pictured. More than 100,000 visitors took the gaol tour in 2013 – exceeding projected visitor numbers – and it currently ranks number three out of 125 attractions in Belfast on Tripadvisor. For more details, please click Belfast Telegraph.


WATCH: Starry, starry night over Kerry
One of the nice things about living in Ireland is the occasionally amazing night skies. Artist Madeleine Weber captured one particularly stunning sky over Ballinskelligs in Kerry recently. It's a very short clip, but well worth the time.To watch the video, please click Journal Ireland.



Lynch wins paracycling silver medal in Mexico
Ireland's Colin Lynch won a silver medal in the Men's C2 3km Pursuit at the UCI Paracycling Track World Championships, recording a new personal best time of 3.43.423. Lynch had battled his way to a gold medal ride off against Paralympic Champion Guihua Liang of China, but he was out powered over the 3km race against the clock. For more details, please click RTÉ.


Tributes paid to icons of Irish horse racing
Two icons of Irish racing, Marguerite (Gita) Weld and Johnny Harrington, have passed away, RIP. Johnny Harrington - pictured - trained on a small scale, until his wife, Jessica, took over the licence in the late 80s. Mrs Weld, the mother of legendary trainer, Dermot, was an owner and breeder and wife of the late Charlie Weld. For more details, please click Irish Examiner.

April 11

The Queen & President Higgins host a NI themed reception at Windsor Castle
The event was held on the penultimate day of Mr Higgins' four-day state visit to the UK and celebrated British and Irish people who have made a significant contribution to the peace process and to public life in Northern Ireland. For the second time this week, Sinn Féin's Martin McGuinness was among the guests who included ministers from the NI Assembly, MPs, and representatives from peace-building charities. Fo more details, please click BBC.
Photo Credit: Chris Bellew/Fennell Photography


Ceiliúradh: Royal Albert Hall celebrates Irish culture
Artists and musicians from Ireland, as well as descendants of Irish emigrants, performed in a London concert at the Royal Albert Hall on Thursday evening. The event was called Ceiliúradh, which translates as celebration. It was held in honour of Irish President Michael D Higgins and was an official part of the historic state visit. The president described the event as a "wonderful and historic occasion" in a "magnificent venue". For more details, please click BBC.
Photo Credit: Fennell Photography


Sabina continues to display stately sartorial flair
While President Higgins' suits were designed by two Irish tailors, Declan Abrahams in Dublin and Michael Johnson from Tullow, far more attention has been paid to Mrs Higgins' wardrobe. Renowned theatre and film costume designer Joan Bergin has chosen 14 ensembles to showcase the very best of Irish fashion during every state visit event. For more details and photos, please click Irish Examiner.
Gallery: Irish Times


No wellies required - sun shines on President for farm visit
On the third day of his historic state visit, President Higgins and his wife Sabina toured a farm and equestrian stables in Oxfordshire. The tour began with viewing two breeds of sheep and their lambs, some of which were only four days old. They then went to Park House Stables in Newbury, where the Queen keeps fillies with the horses of other well-known owners such as former Manchester United manager Alex Ferguson. For more details, please click Breaking News Ireland.
Photo Credit & Related Story: Irish Times


Giving voices to the lost 'Children of Revolution'
The fate of most of the children who died during the 1916 Rising was best summed up in the words of French philosopher Paul Ricoeur who said: "To be forgotten is to die twice." That was until broadcaster Joe Duffy took up their cause in an effort to tell the stories of the 'Children of the Revolution'. Yesterday, the first Service of Remembrance for the 40 children killed in the 1916 Rising was held in City Quay Parish in Dublin's city centre. For more details and video clip, please click Irish Independent.


Discovering the truth about the Battle of Clontarf
To mark the 1000th anniversary of the conflict and death of Brian Boru, the world's leading experts on the Battle of Clontarf will gather in Trinity College Dublin today to establish the truth about what really happened. The Battle of Clontarf was fought on Good Friday 1014, when the high-king Brian Boru lost his life while fighting against his Scandinavian and Irish foes. For more details, please click Journal Ireland.
Photo Credit: Every Trail/the history, antiquities and traditions of Brian Ború, the O'Brien Clan and the Bishops of Killaloe


Writers & llustrators vie for Children's Book of the Year Award
All but one of the eight titles nominated for the 24th Children's Books Ireland Book of the Year Award were penned or illustrated by previous award winners — Paula Leyden, Eoin Colfer, Siobhán Parkinson, Marie-Louise Fitzpatrick, Sheena Wilkinson, PJ Lynch, and Oliver Jeffers. The awards, founded in 1990, celebrate excellence in children's literature and illustration by authors and illustrators born or resident in Ireland. For more details, please click Irish Examiner.
Photo Credit: Mark Stedman


WATCH: Frank Kelly tells a great short story over a pint
A man walks into a bar. So far, so familiar. The relationship between the pub regular and the ever-attentive barman is beautifully captured in this short film starring Father Ted actor Frank Kelly. Written by a former Hennessy New Irish Writer, Madeleine D'Arcy, this short was shown at the Hennessy Literary Awards last night, short story crossing form into this little gem of a film. It's the way he tells 'em. To watch the film, please click Journal Ireland.


Masters: McIlroy fears Augusta course will get tougher on day two
McIlroy was satisfied with an opening 71 which left him just three shots off the lead held by American Bill Haas and two adrift of defending champion Adam Scott, Bubba Watson and Louis Oosthuizen. But the 24-year-old was anticipating a tough course to get even tougher by the time he resumed his bid for a third major title in the final group of the day at 6.59pm Irish time. For more details, please click RTÉ.
Photo Credit: Getty Images

April 10

Did you wonder what they had for dinner? Herewith, the state banquet menu...
From a starter of smoked trout timbale described as a delicate mousseline of lightly smoked rainbow trout presented with a spring salsa of watercress orange, young tomatoes and Dublin Bay prawns to a desert of chocolate bread and butter pudding described as a classic English dessert in harmony with Irish Whiskey ice cream, garnished with a London 'Shard' of sugar work, it's fairly certain to assume no one left the table hungry. For complete menu details, please click Journal Ireland.
Photo Credit & Related Story: Washington Post/AP


US company Concentrix is to create around 1,000 jobs in Belfast
The company, which is investing £36m. currently employs 800 people at three Belfast locations; it set up in Northern Ireland in 2011 after buying the locally-owned call centre Gem. The bulk of the firm's work is call centre operations. First Minister Peter Robinson, who made the announcement on Thursday, described it as "excellent news for Northern Ireland". For more details, please click BBC.
Photo Credit & Related Story: Belfast Telegraph/ Kelvin Boyes/Press Eye


Irish authors shortlisted for IMPAC Dublin Literary Award
The story of a small Irish town in the aftermath of the economic collapse, Donal Ryan's 'The Spinning Heart' has already received many international plaudits including the Guardian first book award. Also on this year's list is 'The Light of Amsterdam' by Belfast author David Park, which was previously nominated for the Irish Novel of the Year award. Ten novels from across the world are on the shortlist for the prize. For more details, please click RTÉ.
Photo Credit & Related Story: RTÉ


Iconic castle hotel reopened
Billionaire Denis O'Brien has reopened the historic Ballynahinch Castle in Connemara. The four-star hotel was taken over by Mr O'Brien and his wife, Catherine last year and a major revamp has just been completed. The castle was built in the 18th century for the Martin family and was transformed into a hotel in 1946. It was acquired in the late 70s by US businessman, Raymond Mason and his wife, Minerva who offered the O'Briens the chance to buy the property. For more details, please click Irish Examiner.
Photo Credit & More Pics: Ballynahinch Castle


Workhouse famine cross to be returned tp Clonakilty
The nine-ft pine cross, which dates from the 1800s, is believed to have stood since famine times in the former Workhouse Chapel, in what is now the town's Mount Carmel Community Hospital. However back in the 1980s, the cross was believed to have been moved from its position during large-scale renovations on what was then the County Home, eventually ending up in a builders' yard in Cork City. For more details, please click Irish Examiner.


Rare Rory Gallagher guitar up for auction
The JS Berlin Legend made by British luthier Patrick Eggle was custom built in 1992 for the Ballyshannon-born guitarist. According to auctioneer Kevin Kendal of 1818 Auctioneers, the instrument was built to suit Gallagher's playing style and is distinguishable by its gloss finish and the initials 'RG' on the 12th fret of the fretboard. It is expected to fetch between £15,000 (€18,150) and £20,000. For more details, please click Irish Times.
Photo Credit & More Pics: 1818 Auctioneers


Cillian Murphy's Peaky Blinders honoured
The Cillian Murphy-starring, BBC Two period crime drama Peaky Blinders has been honoured at the New York Festivals' World's Best TV & Films Awards. The series won a Grand Trophy and a Gold World Medal in the Television - Regularly Scheduled Entertainment Program (Drama) category. The winners were announced at the US' National Association of Broadcasters' Convention in Las Vegas. To read this news item, please click RTÉ.


Belfast girls to perform in The Sleeping Beauty
Twenty one girls have been offered roles in the production by the nationally acclaimed company English Youth Ballet. They will be taking to the Grand Opera House stage in Belfast alongside principal dancer Amy Drew and six other international principal dancers following an audition in November attended by more than 300 talented young people. For more details, please click Belfast Telegraph.


Winning Lotto ticket sold in Co Meath
The winning ticket for last night's €6,496,218 Lottery jackpot was sold in Slane in Co Meath. Mimnagh's shop on the Main street sold the €12 multi-draw ticket on Tuesday evening to one lucky winner. The winning numbers were 8, 9, 14, 15, 42, 44 . The bonus number was 36. For more details, please click Breaking News Ireland.
ED. NOTE: Did you know you can play the Irish Lottery from anywhere in the world? For more details, please click Irish National Lottery

April 9

Pesident Higgins guest of honour at royal banquet
On Tuesday, Mr Higgins addressed both Houses of Parliament and attended a state banquet hosted by the Queen at Windsor Castle. Today, he has been carrying out more engagements on the second day of his historic visit to the UK and is is currently being shown around University College Hospital in London. Later Mr Higgins will have a private lunch with Prime Minister David Cameron at Downing Street. Afterwards he is due to meet Deputy Prime Minister Nick Clegg at Buckingham Palace. For more details, please click BBC.
Photo Credit: Getty Images


Royal family to join Ireland's 1916 Rising commemorations
In the luxurious surroundings of St George's Hall in Windsor Castle, the Queen made a solemn vow, a final, dramatic healing of tangled, troubled history of Ireland and the United Kingdom. "My family and my government will stand alongside you, Mr President, and your ministers, throughout the anniversaries of the war and of the events that led to the creation of the Irish Free State." For more details, photo gallery & video clip, please click Belfast Telegraph.
Full transcript of Queen's speech: Irish Examiner
Photo Credit: Dan Kitwood/Getty Images


Sabina makes it three in a row for Louise Kennedy designs
Sabina Higgins proved the perfect ambassador for Irish fashion on the first full day of the historic state visit to the UK. Mrs Higgins started the day in a Louise Kennedy coat and dress in striking blush peach. The Chloe collarless, edge-to-edge coat featured subtle Japanese pearl embellishment in a starburst design, framing the neckline and front. In the afternoon, Mrs Higgins changed into a more sombre colour as her husband lay a wreath at the grave of the Unknown Warrior at Westminster Abbey. For more details, please click Irish Independent.
Photo Credit & Related Story: Irish Independent/Ben Stansall - WPA Pool/Getty Images


Sport, acting and fashion royalty among guests at banquet
Brian O'Driscoll and wife Amy Huberman, Daniel Day Lewis, Judi Dench, Terry Wogan, Fiona Shaw, Louise Kennedy and Philip Treacy were part of a select gathering invited to join the Queen and President Higgins at Her Majesty's State Banquet at Windsor Castle yesterday (April 8). The Queen wore her Diamond Jubilee Gown for the occasion which she first wore in 2012 for the official jubilee photo. The white silk and lace gown was designed by Angela Kelly. For more details, please click RTÉ.


Wolfhound mascot's shiny new coat
The ceremonial red coat presented by President Higgins to the canine mascot of the Irish Guards returned a gesture of friendship made by the regiment more than 40 years ago. On St Patrick's Day in 1973 the British unit gave a similar coat to the mascot of the Fifth Battalion of the Irish Army, which also has an Irish wolfhound as a mascot. The Irish President marked his State visit by giving a vibrant red coat to Domhnall of Shantamon, a 20-month-old wolfhound, and his handler Drummer David Steed at Windsor Castle. For more details, please click Belfast Telegraph.


Nature series wins gold at World's Best Awards
The RTÉ Cork series Secrets of the Irish Landscape, presented by Derek Mooney, has won a Gold World Medal at the New York Festivals' World's Best TV & Films Awards. One last May, the three-part series saw Mooney follow in the footsteps of Robert Lloyd Praeger, Ireland's greatest naturalist and author of the classic book The Way That I Went. For more details, please click RTÉ.


Log boat dating back 4,500 years found in Lough Corrib
A 4,500-year-old log boat is among 12 early Bronze Age, Iron Age and medieval craft that have been located in Lough Corrib, along with several Viking-style battle axes and other weapons. The vessels were discovered by marine surveyor Capt Trevor Northage while mapping the western lake to update British admiralty charts. For more details, please click Irish Times.


Meet the singing Meath priest behind THAT viral wedding video
Last weekend, Fr Ray Kelly sang his version of Hallelujah to surprise a couple getting married in his parish of Oldcastle, Co Meath. The performance was filmed and uploaded to YouTube where it immediately went viral, clocking up more than 130,000 views since last night. But he has sung it for other couples. "You change the names to fit the couple," he says. And he's been singing for years - he is working on his third album for charity. For more details, please click Journal Ireland.


The last 'Irishman' to win Wimbledon
Adam's History sale on April 15th in the St Stephen's Green, Dublin saleroom includes an 18ct gold medal awarded to Harold Segerson Mahony, who was crowned Lawn Tennis Champion at the All-England Club in 1896. Mahony was the son of Richard John Mahony, a wealthy barrister. He learned to play the game at the family's Irish home, Dromore Castle, Co Kerry, where his father had built a tennis court. By the mid-1890s he was a regular on the London tennis circuit. For more details, please click Irish Times.

April 8

Peaches Geldof, RIP
Peaches Geldof, second daughter of musician Bob Geldof and the late Paula Yates, has died aged 25, leaving a husband and two sons. In a statement confirming her passing, her father said "She was the wildest, funniest, cleverest, wittiest and the most bonkers of all of us." Police, who were called to an address in Kent around lunchtime on Monday, say the death is currently being treated as "unexplained and sudden". For more details, please click BBC.
Photo Credit: Getty Images


Queen welcomes President Higgins to Windsor
Irish President Michael D Higgins has been welcomed to the UK by the Royal Family at the start of the first state visit by an Irish head of state. He was greeted at the Irish embassy in London earlier by Prince Charles before heading to Windsor where he shook hands with the Queen and Prince Philip. Later he is due to address both Houses of Parliament - another historic first. For more details and video clip, please click BBC.
Video Clip: Irish Times


First Lady Sabina to wear 100% Irish fashions on historic visit
On the first leg of her visit, Mrs Higgins chose an olive green coat dress by Louise Kennedy, with a matching headpiece by Galway milliner Philip Treacy. Her gloves have been especially designed for her by Paula Rowan. It is yet another major coup for iconic Irish designer Louise Kennedy, who will exclusively dress Ireland's First Lady during this historical trip which will require a total of 14 different ensembles. For more details, please click Irish Independent.


Ireland's hidden colours
'Hang up your brightest colours," advised George Bernard Shaw after the death of Michael Collins. Both men would surely have relished this historic day when Ireland's colours hang from every flagpole in royal Windsor. But, deep within the queen's official residence, Windsor Castle, lie other Irish flags which haven't seen the light of day since 1922. For more details, please click Irish Times.
Photo Credit & More Pics: RTÉ


Dublin among best rated European destinations
In the TripAdvisor annual Travellers' Choice awards, Ireland's capital city was rated 21st in Europe. "These awards are based on millions of reviews and ratings by those that really matter - travellers themselves," said a spokesperson for TripAdvisor. "As a city, Dublin has a culture and an appeal that few others can match...'To read this news item, please click Breaking News Ireland.
Photo Credit: Examiner


Trinity Week to dissect the science of happiness
We all want it, it's downright elusive, and for John Lennon, it was a "warm gun". Now Trinity College Dublin will spend the week dissecting the science of happiness. The programme of events for Trinity Week has been organised by TCD's Faculty of Health Sciences, but if you have notions of boffins inventing happiness pills or feelgood elixirs, forget it, even if Professor Mary McCarron, the faculty's dean, says more time should be donated to the science behind feeling happy. For more details, please click Irish Examiner.
Photo Credit & Related Story: Irish Health


Irish authors on Bailey's Prize list
Irish authors Eimear McBride and Audrey Magee have been nominated for the Baileys Women's Prize for Fiction, formerly the Orange Prize. McBride is nominated for her debut novel, A Girl is a Half-formed Thing, with Magee also nominated for her debut, The Undertaking. The winner of the £30,000 prize will be announced in London on June 4. For more details, please click RTÉ.


Irish art student to feature in London gallery show
Mollie Douthit who is studying at the Burren College of Art in Co Clare, was left speechless when she received a call asking her to display some art at the world-famous Saatchi Gallery in London.Two of her pieces were chosen for the display, 'Continental Shift: Emerging Artists from Saatchi Art' which will run until April 22. For more details, please click Irish Independent.


Titanic Belfast to host Irish Colleges and Societies Awards
It is the first time the event has been held in Northern Ireland in its 19-year history. Building on the ongoing GAA Festival at Queen's, which has seen thousands of students from across the UK and Ireland congregate in Belfast, the BICS showcase at Titanic Belfast on April 10 will host upwards of 400 students and 60 judges from all over Ireland. For more details, please click Belfast Telegraph.
Photo Credit & Gallery: BBC



Thu, Apr 24, 2014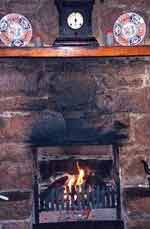 From Bog Land to Turf Fire
Ireland contains more bog land, relatively speaking, than any country in Europe, except Finland. For people in rural areas, turf cut from the bog is still a natural source of heat. Turf cutting begins in spring and then the turf is spread and rickled . Rickled means to pile the turf up in small mounds. By summer, the turf is dry and it's time to bring it home. Everything has to be prepared before the winter comes, or even earlier, because the rain would wet the turf too much. It has to be dry and in the shed before Autumn. Then and only then, can an irish country family look foreward to the cozy warmth of "a turf fire in the cabin."

Resources: The Atlas of the Irish Rural Landscape
Image: Spirited ireland

Click for More Culture Corner.
---
---
Local Time in
---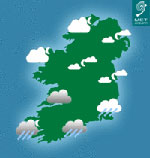 The Weather
Up the minute forecasts provided by Ireland's official source for all weather-related news. Please click Met Eireann.

---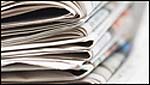 Links to the latest news from Ireland
Here you will find all the stories making headlines throughout the Republic of Ireland and the six counties to the north. This is not intended to be an all-inclusive list. These are the main sources we check every day to bring you those headlines we think you will enjoy reading.

BBC Northern Ireland
Belfast Telegraph
Breaking News Ireland
Irish Emigrant
Irish Examiner
Irish Herald
Irish Independent
Irish News
Irish Times
Irish Post
RTE
The Irish World
The Journal Ireland
Inside Ireland


---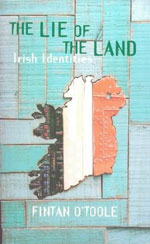 Lie of the Land
by Fintan O'Toole
A regular contributor to the irish Times and The Guardian, O'Toole applies his eagle journalistic eye to the state of ireland at the end of the 20th century. It's a riveting read as O'Toole examines with in-insight, humour and a bit of the blarney, the repercussions of a booming economy which has thrust ireland into the ranks of the richest European countries.
Click here for Lie of the land.

---