Traditions, folklore, history and more. If it's Irish, it's here. Or will be!
"People will not look forward to posterity who never look backward to their ancestors."
-Edmund Burke
---
Quotes

Library: Books, Movies, Music

Prints & Photos

Poetry

---
---
Shops Ireland
---
Bunús na Gaeilge
(Basic Irish)

---
---
Did You Know?
---
Himself/Herself
Write to Us
Readers Write..
Links/Link to Us
---
Advertise with us
---
Awards & Testimonials

Submissions Guide

---

Todays' Irish News



Yes, there are many news items not included here. We deliberately avoid: politics, death, disaster and other mayhem.

Saturday, October 22, 2016


---
Pope Francis invited to visit Ireland, Taoiseach confirms
A papal visit to Ireland could be on the cards after Taoiseach Enda Kenny confirmed he has been invited to attend the World Meeting of Families. Speaking after the EU Leader's Summit in Brussels today, Mr Kenny said he had met with Archbishop Diarmuid Martin who confirmed the invite and added that Government would do everything to welcome Pope Francis to Ireland. The World Meeting of Families 2018 will be held in Dublin, but events will also take place in other centres around Ireland. For more details, please click
Irish Examiner
.
Photo Credit & Related Story:
Journal Ireland/Niall Carson
Ireland named 'best destination in the world'
Ireland has been named as the best international destination in the world by a major British travel magazine. Group Leisure magazine had asked its readers to weigh in on their favourite destinations across the globe for their annual awards. Tourism Ireland was presented with the award during the prestigious ceremony which took place in Birmingham this week. n another triumph for Ireland, Irish Ferries were also awarded best ferry operator. For more details, please click
Irish Mirror
.
Photo Credit: Tourism Ireland/Trim Castle
The Real Maud Gonne - an extract from The Adulterous Muse
Maud Gonne was the beautiful and charismatic inspiration of W.B. Yeats's love poetry, a leading activist in the Irish republican movement and the founder of Inghinidhe na hÉireann (Daughters of Ireland). One hundred and fifty years after her birth, everyone still knows her face, but her life remains something of a mystery. Adrian Frazier's new biography The Adulterous Muse (published by Lilliput Press) pursues the story of what attracted Maud Gonne to a man like Lucien Millevoye, and what imprint the attachment left upon her. To read the extract, please click
RTÉ
.
How being a scaredy cat led David O'Doherty to pen books for children
In this news story, David O'Doherty and illustrator Chris Judge chat about their latest book, Danger Really is Everywhere: School of Danger. It turns out that the origin of the Danger is Everywhere series lies in O'Doherty and Judge's childhoods, during which they both admit they were absolute scaredy cats. "I was scared of everything," says O'Doherty. Judge, too, says he was of a nervous disposition. For more details, pics and video clip, please click
Journal ireland
.
Price for Cork chateau, golf course and 315 acres slashed by 60%
In one of the biggest price knock downs seen yet in the luxury country homes market, the Lisselan Estate in Clonakilty, Co Cork is being relaunched to market today seeking €3.6m - for the house and 315 acres - a reduction of €5.4m off the whopping €9m initially sought by its owners when it was first brought to market. Lisselan was acquired in the 1990's by David Blackburn who controlled the British Mitsubishi car franchise. For more details & photos, please click
Irish Independent
.
Interesting facts from the unique history of Irish-Italian chippers
There are over 100 strong Italian names in the Irish chipper game these days, with the boom of Irish-Italian chippers happening in the 1950s. But the original wave of Italian emigrants to Ireland's shores actually began far earlier than that – they've had Irish-Italian culinary masters in Ireland since 1880, it turns out. By 1909, there were 20 fish and chip shops in Dublin alone – and that was serving up chips to a population of just 290,000. For more details,pics and video clip, please click
Journal Ireland
.
Bono reveals he almost wasn't chosen to be part of U2
As impossible as it is to imagine U2 without charismatic frontman Bono , when he auditioned for the band in 1976 he was almost shown the door. The aspiring guitarist answered a notice in Mount Temple Comprehensive school, Dublin, for rehearsals for the Larry Mullen Band. The only problem was, he really couldn't play. Within minutes of Bono's arrival – despite his lack of skills – Larry saw a presence in this bundle of fizzing energy and suggested he try vocals. For more details, please click
Irish Mirror
.
Ten reasons why Clare is the best county in Ireland
Situated on Ireland's picturesque west coast, the beautiful county of Clare is hard to beat for a number of reasons. One of them is the beach at Lahinch. Locals from all over the county flock there when the sun decides to make an appearance and surfing enthusiasts from all corners of the world frequent the beach whatever the weather. Other reasons include the famous Cliffs of Moher and the Burren (pictured). The limestone area in northwest Clare is known for its flora and fauna. For more details and pics, please click
Irish Mirror
.
Photo Credit: Discover Ireland
Munster fans pay tribute to Anthony Foley at Thomond Park
Thousands of Munster fans have been paying tribute to Anthony Foley at Thomond Park this afternoon. They gathered at a shrine in the 42-year-old's honour by the Limerick stadium before Munster take on Glasgow Warriors at 1pm. Fans said they wanted to show their support for his family.The rugby coach was laid to rest in his home town of Killaloe yesterday after passing away suddenly before a game last weekend in Paris. For more pics and video clip, please click
Breaking News Ireland
.
Live coverage of the game:
Journal Ireland
---
Past Two Weeks
October 21

Funeral of Munster legend Anthony Foley takes place
Clarecastle parish priest and family friend Father Pat Malone shared tributes and stories with the thousands of mourners who attended the funeral in St Flannan's Church in Foley's hometown of Killaloe. A deeply emotional and somber violin rendition of the Munster battle cry 'Stand Up And Fight' was played ahead of the funeral and Munster players past and present formed a guard of honour outside the church. For more details & video clips, please click Irish Independent.
Photo credit & photo gallery: RTÉ


Ireland by the numbers in 2016
The Central Statistics Office has released a treasure trove of new stats which they're calling the Statistical Yearbook of Ireland 2016. It's precisely what it sounds like and offers a fascinating snapshot of Ireland by the numbers. All the data is from the CSO's number crunching from the most recent full year, that's 2015. One of the most interesting facts covers population which clast year stood at 4.76 million people. The pre-famine census of 1841 showed that the Republic of Ireland had 6.5 million people. For more details and video clip, please click Journal Ireland.


David Bowie as Gaeilge
David Bowie, who died earlier this year, will be remembered in a very unique way in Dún Laoghaire on Friday evening. Liam Ó Maonlaí, the lead singer of the Hothouse Flowers, will perform some of his songs in Irish along with the Brad Pitt Light Orchestra. Those watching a group of musicians rehearsing for Friday night's gig in a hotel ballroom would almost certainly recognise the tunes. However, the words would probably have seemed a little different. For more details & pics, please click BBC.


140 jobs announced at software and health food firms
One hundred and forty new jobs have been announced for Dublin and Kildare today. Software firm Wrike is continuing its European expansion with a new Dublin office, adding 30 new positions to its existing workforce of 25. Health food chain 'Chopped' has also started a recruitment drive, after announcing new restaurants at a variety of locations in Dublin and Kildare. The company is hoping to fill 110 positions, with a mix of full and part time jobs on offer for chefs, store managers and supervisors. To read this news item and many others, please click Breaking News Ireland.


Listen to UCD Choral Scholars sing Brendan Graham's 'Orphan Girl'
The UCD Choral Scholars have shot a scenic music video in Westport, Co Mayo singing Brendan Graham's 'Orphan Girl'. Mr Graham wrote the song for the Annual Great Famine Commemoration ceremony held in 2012 at Sydney's Hyde Park Barracks to commemorate the relocation of over four thousand female orphans who, between 1848 and 1850, were brought from Ireland during the Great Famine of the 1840s. For more details and to watch the video, please click Breaking News Ireland.


Images of Ireland in Autumn
There is no denying that the Irish live on a beautiful island and now with the help of social media it's easier than ever to share the nation's scenery.During the summer, Instagram, Facebook and Twitter were awash with gorgeous sunny day snaps (photos) and now that autumn is here images of golden yellow and burnt orange leaves are taking over. Here are a few snaps (photos) from those who have been out and about in Ireland this past week. To view the gallery, please click Breaking News Ireland.


Cork family collects Euro Millions €500k jackpot
The family won the prize on October 14, the day of the draw, with a Quick Pick ticket they bought in SuperValu in Macroom, Co. Cork. The winning husband said: "We were at home on the Saturday when my wife excitedly asked me where I had bought our EuroMillions ticket. "There was a post on Facebook that said that the SuperValu in Macroom had sold the winning ticket so I gave it to her to check it on the National Lottery website. "A couple of minutes later she let out a shout to say that we had won." To read this news item and many others, please click Breaking News Ireland.


Talks of garda strike puts some cheeky ideas in motion
Early opening hours, taking your pint for a walk and smoking inside are all being considered by the Columbia Bar in Mullingar which posted a pic of the chalkboard on Facebook. However, it came with the tag line 'Don't believe everything written on a chalkboard, it's as fictional as your stars sign' suggesting perhaps they aren't going to be enforcing these new rules if An Garda Siochana do strike. Whether disappointed or relieved, it's guaranteed to generate smiles. To view the chalkboard, please click Breaking News Ireland.


The George Best Match - Man United legend's finest game in NI shirt
October 21 marks the day George Best had arguably his finest game in a Northern Ireland shirt in a 1-0 win at Windsor Park. Some 55,000 packed into Windsor to witness the European Championship qualifier which saw the Manchester United winger line up against Denis Law for what was to become 'The George Best Match'. Although Dave Clements scored the decisive goal, Best's contribution was thought to be the best ever by any player ever to have pulled on a Northern Ireland shirt. For more details & to watch the video, please click Belfast Telegraph.

October 20

Titanic officer's letter reveals misgivings about the ship
Private letters written by Henry Wilde, who was the number two to Captain Edward Smith on the infamous liner, reveal his misgivings about his posting to the Belfast-built ship. The letters, which are going under the hammer on Saturday, are written over a 20-year period and encompass Wilde's entire career with the White Star Line - from being a junior officer to his transfer to Titanic as Captain Smith's second-in-command. In a letter to his sister, written on board Titanic and posted at Queenstown, Wilde wrote "I still don't like this ship ... I have a queer feeling about it." For more details, please click Belfast Telegraph.


Why it's good for Irish men to mourn
In Ireland, seeing a man cry at a funeral rarely happened. In a country stooped under a weight of taboos here was one of the heaviest. The worst thing a man could do was break down in public. What sort of example was he setting for his sons, his friends, his community? Historically, Irish men didn't "do" grief. At funerals, they drank and reminisced and left the sobbing to the women and kids. The loss was buried deep,deep down - where nobody, or so they told themselves, would ever find it. For more details, please click Irish Independent.


Time Pieces: A Dublin Memoir by John Banville
Autobiography is inevitable, but in Banville's case, memory has always been sublimated into the pure invention of his chiselled prose. And if Banville is an unlikely memoirist, Dublin seems an even more unlikely setting. As he remarks in Time Pieces: A Dublin Memoir, Joyce's imaginative hold on the city was so great that "the place was of no use to me as a backdrop for my fiction" until the late birth of his alter ego Benjamin Black. To read this review, please click Irish Times.
Photo Credit: Brenda Fitzsimons


Brave 'Tiny Dancer' Lily-Mae to make Galway stage debut
Lily-Mae Morrison, the Clare galway girl whose cancer battle touched the nation and beyond, is getting ready to take to the stage as part of the Baboró International Arts Festival for Children in Galway this weekend. The eight-year-old, who overcame neuroblastoma - a rare and extremely aggressive childhood cancer of the nervous system - is part of the cast of Alice Underground, which will be staged at Galway's Town Hall Theatre on Sunday. Both performances are sold out. For more details & video clips, please click RTÉ.


"We never expected our own country to be so beautiful"
Brian and his mates, Luke Wilson and Ross O'Donovan-Wyatt, left Cobh in Co. Cork to venture up the west coast of Ireland, dropping in to see the Gap of Dunloe and Dingle in Kerry. After crossing the Shannon, the lads paid a visit to the iconic Cliffs of Moher and the Burren before enjoying the nightlife in Galway and Sligo. They then took a drive through beautiful Donegal on their way to the Giants Causeway on the north coast. A trip to Dublin and the Guinness Storehouse rounded off their 1,115km odyssey. To watch their video, please click Breaking News Ireland.


The cost of a funeral in different parts of Ireland
The average cost of a funeral is €4,062 but costs vary greatly in different parts of the country. That's according to new research carried out by Post Insurance which has estimated the various costs incurred when families lose a loved one. It found that the highest average costs were €5,000 in counties Sligo and Clare while the lowest of €3,408 was recorded for Co Wexford. The highest price quoted to researchers for a standard funeral was €6,310 in Co Tipperary. For more details, please click Journal Ireland.
Photo Credit: Google/Irish Funerals


Radio Ulster and Radio Foyle win three awards
BC Radio Ulster and BBC Radio Foyle have won three national awards at the inaugural ARIAS. Radio Foyle won gold in the best news coverage category while presenter Stephen McCauley won bronze for UK music broadcaster of the year. Stephen Nolan was named UK speech broadcaster of the year. "These awards are a measure of our success and it is wonderful that our efforts have been recognised by our peers in this way," said Fergus Keeling, BBC Northern Ireland's head of radio. For more on this news item, please click BBC.


Antrim chef wows Great British Menu judge with humble spuds
A Northern Ireland chef who created the perfect dish using a simple crate of potatoes has emerged as the toast of this year's Great British Menu. First-time competitor Mark Abbott from Co Antrim is the only chef in the competition so far to get two 10/10 scores in a row and looks set to continue his dominance. Judge and former banquet winner Michael O'Hare had reservations that it might be hard to create an exciting dish from a potato, but was soon eating his words when Mark plated up 'Ordinary to Extraordinary'. For more details, please click Belfast Telegraph.


Carl Frampton confirms WBA World Featherweight title rematch
Carl Frampton's world title rematch with Santa Cruz has been confirmed. The Belfast boxer made history on July 30 in New York by becoming the first Northern Ireland boxer to win world titles at two different weights, when dethroning WBA World featherweight champion Leo Santa Cruz at the Barclays Center in Brooklyn. Las Vegas or Los Angeles have previously been discussed as possible venues for the rematch which is expected to be in late January. For more details & photo gallery, please click Belfast Telegraph.
Photo Credit: William Cherry

October 19

Laois hotel named number one in the world
Three Irish hotels have been named among the world's Top 10 in the 2016 Condé Nast Traveler's [sic] Readers' Choice Awards and according to over 300,000 readers of the influential New York travel magazine, Ballyfin House in Co Laois, is the world's number one hotel. Waterford Castle was named in seventh place in the list of luxury establishments, while The Lodge at Ashford Castle, a four-star hotel, was placed ninth. For more details, please click Journal Ireland.
Photo Credit & related Details: Breaking News Ireland


Bishop of Cork would support priests being allowed to marry
The Bishop of Cork and Ross Dr John Buckley has said he would support changes in the Catholic church that would facilitate the introduction of married priests. Bishop Buckley said he expectd changes to the celibacy rule would be looked at in the future but said he believed it would not necessarily lead to a dramatic increase in the numbers seeking vocations. "Pope Francis himself has said that maybe it is a question that should be addressed." For more details, please click Irish Times.


Archaeologists continue dig at Hellfire Club
Archaeologists are excavating what is believed to be an ancient passage tomb to the rear of the ruins of the Hellfire Club in the Dublin Mountains. The project has uncovered the remains of the stone cairn that once formed the main mound of the tomb. To build the club, workmen destroyed two large tombs and utilised their stone as building material. The destruction of the tombs is said to mark the beginning of the association of the building with the supernatural. For more details, please click RTÉ.


Hollywood favourite Ardmore Studios on the market
Bray's Ardmore Studios, where some of the world's biggest films have been shot, has been put up for sale. Ardmore has hosted a number of famous film productions over its near 50 years in operation including Braveheart, My Left Foot and Excalibur. In a statement, Ardmore Studios said majority shareholders - former U2 manager Paul McGuinness and accountant-to-stars Ossie Kilkenny, who used to deal with the band's finances - believe "the time is right for the sale".For more details, please click Journal Ireland.


Statue of Irish rock and blues legend Rory Gallagher approved
The statue is to be put up at Belfast's Ulster Hall. Gallagher was born in Ballyshannon, Co. Donegal and spent part of his childhood in Londonderry before moving to Cork and making headlines with his band Taste in the late 1960s. Belfast City Council's planning committee gave the proposal the go-ahead at a meeting on Tuesday night. The statue will be put up on Bedford Street at the side of the hall, where Gallagher played regularly. For more details, please click BBC.
Photo Credit & Related Story: Belfast Telegraph


Ireland's Best Takeaways revealed
A south Dublin takeaway has been named the best in Ireland at an annual awards ceremony which recognises the best restaurants of their kind throughout the country. Ly Garden, a Tallaght-based Chinese takeaway, was crowned the best in Ireland at the Just Eat National Takeaway Awards held on Tuesday in Dublin's Fallon and Byrne. The Asian restaurant, located in Dominic's Shopping Centre, was also crowned the best Chinese takeaway in Ireland and best Dublin takeaway.For more details, please click Irish Independent.
Photo Credit & Related Story: Irish Independent/Arthur Carron


Take a peek inside an amazing renovated church in West Cork
Built, it is believed, in 1798 as a schoolhouse, it was later extended to the rear to become a Church of Ireland chapel, serving the spiritual needs of the scattered community of residents in the area. The Church sold it in the 1990s to a visiting couple bought it on a whim at auction. The pair set to work converting the chapel and spent a significant amount of time there. Since then, it has changed hands a number of times. For more details, please click Irish Independent.


Sometimes, all you want is a heartwarming tale of romance
And you are definitely covered with the story of Laurie McGrath. In 1990, Laurie travelled from Connecticut to Ireland with two friends. Her boyfriend Bill gave her half a golden heart necklace saying "Best friends" for her to bury when she got there. After Laurie returned from the trip, the couple were married. And now to celebrate their 25th wedding anniversary they flew out to Ireland to retrieve the pendant. For more details, please click Breaking News Ireland.


Twins are home after life-saving operation
When the Mcllwaines found out they were having twins in January, they were absolutely delighted. But their joy soon turned to dread, when they were told by a consultant at the Royal Jubilee Maternity Hospital in Belfast, that the twins - Robyn and Freya - had a life-threatening condition. Even with treatment, there was only a 70% chance of both Fiona and Stephen's babies surviving. On the recommendation of their consultant the couple took their babies to St George's Hospital in London. For more details, please click Belfast Telegraph.

October 18

Lidl announces 100 new jobs for Dublin
Lidl says it is hiring 100 new people in Dublin to staff four new stores. The discount supermarket will open branches in Swords and Glenageary, as well as Cabra and Portmarnock by next spring. It is also relocating its shop on the Main Road in Tallaght to the same site as its corporate headquarters, making it the biggest store in Ireland.
Lidl claims it has contributed €1.5bn to the Irish economy since it opened in Ireland 16 years ago. To read this news item and many others, please click Breaking News Ireland.


Ruth Negga used grá for Ireland in Oscar-tipped role
Ruth Negga has said she drew on her deep connection to Ireland to identify with her character in her upcoming Oscar-tipped movie Loving. The star, who was born in Ethiopia and raised in Limerick, has been generating substantial Oscar buzz for her performance in Jeff Nichols' drama which tells the story of Mildred Jeter (Negga) and Richard Loving (Joel Edgerton), an interracial couple living in Virginia in the 1950s. For more details, please click RTÉ.
Photo Credit: Getty Images


Dublin 4 restaurant rated best in Ireland by TripAdvisor
Mulberry Garden, a small restaurant down a side street in Dublin 4, is Ireland's best, according to TripAdvisor. Contributors to the influential travel website rated Mulberry Garden as the best restaurant in Ireland based on an aggregate of reviews by the public. Mulberry Garden replaced Ernie's, which closed in 2011. It is located in Mulberry Lane and describes itself as a restaurant "surrounded by Ireland" with Irish produce, Irish art on the walls and even Irish toiletries in the bathrooms. For more details, click Irish Times.


BBC reporter Martina Purdy 'living the dream' as a nun
Addressing an audience in St Anne's Cathedral in Belfast on Monday night, she opened up about her unlikely journey from the newsroom to the Sisters of Adoration Convent on the Falls Road. Weeks after making her life changing decision in 2014, the former BBC political correspondent said journalist friends tried to stage an intervention. "More than one reporter in Belfast thought the story was a hoax," she said. For more details and photos, please click Irish Independent.


Mystery portraits reunited with families
The owners of a historic Belfast building are reuniting portraits of its former residents with their extended families, thanks to an online appeal. The appeal was launched after 27 oil paintings were discovered in the attic of Clifton House in North Queen Street. One such painting is thought to be that of William McMurty who passed away in 1963. His great nephew, Allen Sinton, spotted the portrait of his "Uncle Willy" online and described the "weird sensation" when he saw the familiar face. For more details, please click Belfast Telegraph.


Mount Stewart scoops major conservation award
It has long been a favourite setting for Hollywood movies and has attracted famous visitors including poets, artists and even prime ministers. Now Mount Stewart, the historic 18th century house in Co Down, can add another accolade after winning a top UK prize for conservation. It scooped the building conservation award at the 2016 RICS (Royal Institute of Chartered Surveyors) Awards. The honour was for work carried out as part of a three-year £8m refurbishment. For more details & pics, please click BBC.


Louth school puts together trad version of Titanium for a great cause
Bush Post Primary School in Louth have put together a brilliant trad version of Titanium to raise money for Down Syndrome Ireland. The students are fantastic as Leah leads them on vocals and the Irish dancing adds something truly unique to the performance. Last year Louth siblings, Leah and Noah Kirwan, put together a beautiful duet of Titanium that went viral and they went on to play the Toy Show. To view a video clip, please click Breaking News Ireland.


A blooming marvellous victory for Coleraine
Coleraine is blooming with pride after winning the Large Town title at this year's Britain in Bloom competition. The town also scooped a Gold medal award - the highest accolade available - confirming its position as one of the most beautiful in the UK. One of only 10 areas chosen to compete in the Large Town category, Mayor of Causeway Coast and Glens Borough Council, Maura Hickey said "I hope this success will encourage even more people to visit Coleraine and the wider borough, and enjoy what we have to offer. To read this news item, please click Belfast Telegraph.


Thousands of supporters pay respects to Munster legend Anthony Foley
Thousands have been paying their respects to Munster head coach Anthony Foley and books of books of condolence have been opened in various locations across Munster and beyond. Flags were also flown at half-mast outside Limerick City and County Council buildings as a mark of respect. The former Ireland international died ahead of the province's Champions Cup clash with Racing 92 in Paris. He was 42 years old. Out of respect, the game was cancelled. For more picks and video clip, please click Journal Ireland.
Photo Credit: Niall Carson PA Wire/Press Association Images/Munster Rugby fan Anna O'Neill

October 17

Icon in Irish sport Anthony Foley, RIP
The Munster rugby coach and former player died suddenly at his team hotel in Paris overnight, at the age of 42. Taoiseach Enda Kenny described Anthony as a legendary figure in Munster and Irish rugby. Limerick TD and Minister of State for Tourism and Sport Patrick O'Donovan, says his untimely passing is a huge loss to all who knew him. Books of Condolence will be opened across Munster which will allow all Munster Rugby supporters from the province to express their sympathies. For more details & video clip, please click Breaking News Ireland.
Photo Credit & Related Story: Journal Ireland/Billy Stickland/INPHO
Video: Irish Independent/Munster fans sing Fields of Athenry in Antony's memory


LÉ William Butler Yeats formally enters service
A new naval vessel has been formally commissioned at a ceremony in Galway. After an address by the Taoiseach at Galway Harbour, the LÉ William Butler Yeats was officially named by a granddaughter of the poet, Caitriona Yeats. The formal commissioning followed, before Lieutenant Commander Eric Hyland led the crew aboard. The LÉ William Butler Yeats replaces the LÉ Aisling in the naval fleet which was decommissioned last May. To read this news item and many others, please click RTÉ.


Musicians gather to mark International Uilleann Piping Day
The fifth celebration of the unique Irish pipes at Parliament Buildings was organised by Co Down player Helena Rowsome Grimes. Her father, Leo Rowsome, was a world-renowned player and maker, credited with helping the famous instrument to survive. "He was the first Irish artist to appear on BBC TV and the first to play solo on the Irish radio station, 2RN. I honour him annually in organising this event at Stormont," she said. For more on this news item, please click Belfast Telegraph.


Irish writer/actress writing movie for Reese Witherspoon
Sharon Horgan is to write a film for Oscar winning actress Reese Witherspoon. The Meath woman, who found small screen success with shows like Pulling, Catastrophe, and most recently the Sarah Jessica Parker-starring Divorce, is Hollywood-bound for her next project. It was Horgan's series Pulling, which she co-wrote and starred in, that brought her to Witherspoon's attention. To read this news item and many others, please click RTÉ.


DNA is helping Irish people find their ancestors from centuries ago
While people generally know that genealogy involves delving through the documents – marriage, death and birth certificates for example – that make up a person's life, the advent of DNA has changed things immensely. But it's still an area that is developing and growing. One devotee, Maurice Gleeson MB is a London-based doctor during the day, but when he's not working the Irishman is delving deep into his family's history, using DNA. It all started for Gleeson after his mum passed away in 2005. For more details, please click Journal Ireland.


Irish Royal Marines honoured at ceremony
Tributes have been paid to those who served in the Royal Marines from the four provinces of Ireland. The Secretary of State was among those attended a ceremony yesterday to mark the 30th anniversary of the Belfast Branch of the Royal Marines Association aboard HMS Caroline in the city's Titanic Quarter. James Brokenshire joined other invited guests, including serving and former members of the Corps and local Sea Cadets. For more details, please click Belfast Telegraph.
Photo Credit: Pinterest


Ahoghill wins Britain in Bloom champion of champions award
Ahoghill has been named the UK small town champion of champions in community gardening. The Co Antrim village scooped the accolade at the Royal Horticultural Society (RHS) Britain in Bloom awards. Ahoghill was one of only six areas from across the UK chosen to compete in the champion of champions category. The RHS said its success "confirms its position as arguably the cleanest, greenest and most beautiful small town in the United Kingdom". For more details & pics, please click BBC.


Dublin period home on offer for €1.495m
Richmond Park House in Monkstown was built in around 1874 by one Sydenham Davis of Thomastown, Co Kilkenny, an established Kilkenny landlord and a Taxing Master of the Supreme Court, who practiced as a solicitor prior to that appointment. A later owner is believed to have been a merchant who may have added the distinctive viewing tower so that he could, literally, watch his ships coming in. The views from the tower are magnificent, across Dublin Bay to Howth. For more details & pics, please click Irish Independent.


50 years of Irish surfing to be celebrated
Irish surfing is about to turn 50 and this weekend some veteran surfers are marking the occasion. The intrepid enthusiasts who first ventured out onto the wild Atlantic are set to gather in Rossnowlagh in Co Donegal. Half a century of the Irish Surfing Association has seen the sport change in a way those free-spirited teenagers could barely have imagined. "In those early days, it was very primitive," says Davy Govan, one of those early surfers.For more details and pics, please click BBC.

October 16

Tipp legend 'The Rattler' RIP
Tipperary legend Mickey 'The Rattler' Byrne has passed away at the age of 93. The Rattler won five All-Ireland senior hurling medals with Tipperary between 1945 and 1958 and was also the last surviving member of the '49 team that won the 'three in a row'. Byrne also won four Munster hurling titles and won eight National Hurling League medals throughout his long and successful career in the blue and gold of Tipperary. For more details, please click RTÉ.
Photo Credit: GAA


What's the meaning behind the new tourism tagline?
'Dublin is what happens in between' is the new mantra of a tourism push aimed at people in the British Isles and there's some uncertainty as to what it means - Dublin is what happens between north America and continental Europe, perhaps? In an effort to clarify the meaning, Fáilte Ireland said that the campaign "seeks to promote the unexpected variety of experiences on offer to those who visit Dublin". For more details, please click Journal Ireland.


Talk of Guinness hotel shows pulling power of St. James's Gate
The starring role played by Guinness as an Irish tourist attraction is becoming almost as important as the Black Stuff itself. The numbers visiting the Guinness Storehouse grew by 18pc last year and it steadfastly retains its place as the country's most popular tourist attraction. Now, managing director, Paul Carty is saying that he thinks there'd be a huge interest if there was a Guinness-themed hotel on the site. For more details, please Irish Independent.


Fermata - Irish poetry inspired by music
"Vincent Woods and Eva Bourke (editors of) this collection have pitched music into the heart of things," writes musician and composer Micheál Ó Suilleabháin in his foreword to the 260 pages of the largely contemporary collection of poems. These are all, in some shape or other, poems that nod or tap their heel in time to music in its various forms and serendipities, its traits, its wraiths and its strays from the norm. For more details, please click RTÉ.


Two Irish siblings find out what life was like in Victorian London
The BBC Series 'The Victorian Slum' aims to give people an understanding of what Victorian life was like and features participants from a variety of backgrounds and disciplines who live sleep and work in the conditions of the 1800s. Two young Irish siblings from Cork, John and Maria Baker took part in the series, representing the thousands of Irish immigrants who sailed to England in search of a better life. For more details, please click Journal Ireland.
Photo Credit: BBC/Wall To Wall Media Limited/Joe Sarah


Irish doll-maker signs book deal with famed children's publisher
Lottie doll creator Arklu has signed a publishing deal with children's books giant Penguin, which has worked with authors such as famed novelist Roald Dahl. The Donegal-based firm created Lottie in 2012, a doll that was intended to look and take part in activities like a real child. Since its launch, the doll has grown in popularity, selling more than half a million figurines and accessories. Initislly, two books will be published, one a fiction title for young readers, and one a sticker dressing-up book. For more details, please click Journal Ireland.


Winter warmers for the NI Year of Food and Drink 2016
Northern Ireland's Year of Food and Drink continues into October, and Hastings Hotels is supporting the initiative with a series of mouth-watering recipes across all six of its hotels. Hazel Magill, Executive Head Chef at Slieve Donard Resort and Spa, said "Northern Ireland has a rich agricultural heritage, and we at Hastings have always supported this with our use of the finest quality local ingredients, something that is particularly appropriate with this month's Harvest theme…" For more details, please click Belfast telegraph.


US victory means Ruby Walsh has now won Grand Nationals in 7 countries
Ruby Walsh added another milestone to his decorated career as a jockey yesterday in New Jersey. Stepping in for the injured Jack Doyle, Walsh rode the Cyril Murphy-trained Rawnaq to victory over two and a half miles in the US Grand National — a $350,000 race which is the most lucrative over jumps in North America. Walsh has now won Grand Nationals in seven different countries, having previously done so in Ireland, England, Scotland, Wales, Australia and Japan. For more details and video clip, please click Journal Ireland.
Photo Credit & Related Story: RTÉ


Stirring Connacht comeback downs Toulouse
Connacht fought back from a 10-point interval deficit to defeat four-time European champions Toulouse 23-21 in Pool 2. Craig Ronaldson's coolly-struck conversion of Bundee Aki's 67th-minute try proved to be the decisive score, as Toulouse fell to a fifth successive away defeat in Europe for the first time in their history. Next up for Connacht is a trip to hapless Zebre who were beaten by a competition record scoreline of 82-14 today by Wasps. For more details & Pics, please click RTÉ.

October 15

Bravery awards to be given to members of the defence forces
Members of the defence forces will today be awarded for their bravery during a special ceremony. Minister with Responsibility for Defence, Paul Kehoe will present a number of International Operational Service medals at the event in County Wexford. The accolades are in recognition of their service in humanitarian missions overseas. Minister Kehoe says its a great honour…" to be awarding the medals).For more details, please click Breaking News Ireland.
Related Story: Bar of Ireland presents human rights award to navy


Northern Ireland villages celebrate recognition at Britain in Bloom
Everything was coming up roses for Northern Ireland last night as judges in the prestigious Britain in Bloom awards gave a massive thumbs-up to the province's green-fingered gardeners, with the village of Ahoghill receiving one of the top accolades in the UK. The jubilant Mayor of Mid and East Antrim Borough Council, Audrey Wales, led the celebrations after Ahoghill's win in the Champion of Champions (small town) category was announced by the Royal Horticultural Society. For more details, please click Belfast Telegraph.


Researching Rathcroghan, the Tara of the west
When Samhain approaches it doesn't do to be wandering too near the underworld lair of the war goddess Morrigan. Marked by whitethorn trees, the cave of Mór-Ríoghain, or the Great Queen, sits in east Connacht, within a couple of kilometres of the royal complex of Rathcroghan, one of the most significant but least appreciated archaeological landscapes on the island. Resembling what the mountaineer Dermot Somers terms a "crack in the floor of time", the narrow entrance to Uaimh na gCait, or Cave of the Cats, consists of a man-made souterrain and a natural limestone cavern. For more details, please click Irish Times.


Mel Gibson's new film is looking For Irish Ffmale extras
Mel Gibson has been shooting his new film The Professor & The Madman in Ireland, and now here's an opportunity to act along side Hollywood royalty! The production company behind the film is looking for women to star as extras. They have various roles on offer but have very specific criteria. Casting is being done by MovieExtras.ie, shooting begins in October and runs through to the end of November, in the Dublin/Wicklow areas. To read this news item and many others, please click Lovin Dublin.


Travel Ireland with the Vagabrothers
Marko and Alex are two vlogging brothers travelling the world one continent at a time. The Californian duo spent last year travelling the Wild Atlantic Way and have returned this year to explore Northern Ireland. They were originally approached by Tourism Ireland a year ago to help them create content around the year of Irish Design. Failte Ireland stepped in to help them create a phenomenal 10-day trip that became a series of nine videos. Hands down, the series has been one of the most well-received. For more details & video clips, please click RTÉ.


15 gorgeous places to visit around Ireland this autumn
Journal Ireland chosen some of the most leafy, beautiful nature walks around Ireland to enjoy the great outdoors as the colours change. Pictured is Dunmore East Coastal Walk, Waterford. Also included are Tibradden Wood Dublin which is a hop, skip and jump outside the city, Adare Village Riverbank Walk, Limerick and Bray Head Cliff Walk, Wicklow. For more details and photos, please click Journal Ireland.


Retreat house built for Benedictine monks on offer
Built in 1935, Nendrum is named after a monastic site in Comber, Co Down. It It is believed to have been set up by St Machaoi in the 5th century and also has links to St Patrick. The monastery consists of three round dry-stone-walled enclosures, one within the other, and is the best example of a pre-Norman monastic site in the North. The current owners purchased Nendrum in 1993 as a family home and undertook a significant extension, refurbishment, modernisation and upgrading project. For more details, please click Irish Independent.


Meet the duo who are the first to complete 1,800 mile Atlantic Way run
Two ultra-running enthusiasts have become the first ever people to complete the 'Wild Atlantic Route' (WAR) – a 1,800 mile journey along Ireland's west coast. Tom Reynolds, from Co. Louth, came home in 34 days, covering, on average, the equivalent of two marathons a day. His running partner, Lillian Deegan, from Co. Wicklow, matched this feat 13 days later, crossing the line after almost seven weeks on the road. For more details, please click The Irish World.


Dublin Dons: When English football almost came to Ireland
The idea was first suggested by Dublin-born former Republic of Ireland international Joe Kinnear, who was managing the Wimbledon first team in the Premier League in the mid-90s. He asked his old Ireland team-mate Eamon Dunphy to bang the drum for the campaign in his column inches, and the RTÉ pundit spent the following three years flying the flag for the idea. 'Dublin Dons' they would be called, and Balgaddy could have been their home. For more details, please click Irish Post.

October 14

President Higgins pays tribute to Martin Naughton, RIP
President Michael D Higgins led leading tributes to disability rights activist Martin Naughton who has died at the age of 62. The president described Mr Naughton as "an indefatigable advocate for human rights" who fought for the right of people with disabilities to live in their own communities and homes." He said the Galway man had gained widespread respect through his lifelong campaign for the inclusion of people living with disabilities and through his work with countless statutory and non-governmental organisations. For more details, please click RTÉ.


Gate Theatre appoints first new artistic director in 33 years
Dublin's Gate Theatre has announced that Selina Cartmell will be its new artistic director, taking over from Michael Colgan, who is retiring after 33 years in the role. A Best Director award winner on three occasions, Cartmell's productions have been nominated for 35 awards, winning ten. Cartmell described her new Gate role as "an honour" and spoke of her desire to "provoke artists into running an electrical current through classic and contemporary work". For more details, please click RTÉ.


Bob Dylan's Nobel Prize divides Irish writers and literary critics
Rob and Roddy Doyle, Martina Evans, Christopher Ricks, Caitriona O'Reilly, Blake Morrison, Michael Collins, Brian Conaghan, Timothy O'Grady, Vona Groarke, Billy Roche, Michael Foley, Anthony Roche and Edna Longley offer their opinions on Bob Dylan winning the Nobel Prize for Literature. Caitriona O'Reilly said "Bob Dylan had the ability, at the age of 20, to sound as grizzled and world-weary and wise as an 80-year-old Appalachian backwoodsman…". To read this feature article and view a video clip, please click Irish Times.


20% Increase in Irish IT jobs
According to RECRUITERS, a full service Irish recruitment agency, thousands of jobs have been created over the last five years in the technology sector in Ireland. Between 2010 and 2015, the number of companies employing IT staff increased by 20%. Over the same period, 9,500 new jobs were created all over the country. Pictured is Managing Director Gerard Doyle who says, "The report quantifies our Irish economic recovery and highlights areas such as ICT where we see job massive creation…". For more details, please click Business World.


Irish cottage hideaway named Best Beach Holiday Home in Europe
Thatcher's Rest (pictured) is one of a suite of six seaside cottages in Bettystown, Co. Meath and it, was a big winner at the 2016 European Home Holiday Awards. Held in Brussels, the event attracted entries from more than 23 countries "We're over the moon," said Liz Pickett, who runs Cottages Ireland with her husband Roger. The Picketts' six cottages are a mix of old-meets-new with their own private beach access. For more details & pics, please click Irish Independent.


Whiskey making set to return to Derry after nearly a century
A new distillery planned for the heart of Ebrington Square will mark a return to one of Londonderry's oldest traditions. In addition to the creation of 43 new jobs, the Quiet Man craft distillery will include a visitor centre where the rich history of whiskey production in Derry will be told. Managing director Ciaran Mulgrew said "We will be building on a long tradition of Irish whiskey-making in the city which dates back to 1815, when Alexander Stewart built the city's first licensed distillery." For more details, please click Belfast Telegraph.
Photo Credit: Martin McKeown


Wexford full time caregiver collects €500k EuroMillions prize
The Wexford man was joined by his family as he collected a cheque for €500,000 after he won the top prize of the EuroMillions Plus draw on Tuesday, October 11. He said: "This is a life changing, once in a lifetime win for my family. I am a full-time carer for members of my family and we were living from week to week on my carer's allowance. €500,000 will make a huge difference to our lives and it will take the everyday pressures of making ends meet away for a long time." For more details, please click Breaking News Ireland.


Hikers bump into Mel Gibson at top of mountain in Co Wicklow
When someone hikes to the top of a mountain, they expect to see beautiful sweeping views of the land below them. They expect to see relief on the faces of fellow hikers who have also conquered the hill. What they don't expect to see is Mel Gibson! Heather Fogarty and her pals Michael O'Connor and Shane Gallagher were hiking Sugar Loaf Mountain and when they reached the summit. they noticed a heavily bearded man also there. Soon, they realized that that man has won two Academy Awards. For more details, please click Independent UK.


Dublin baby born with the help of phone advice
A baby was born in a Dublin home early today with the help of telephone advice from the fire brigade. A couple in Kilbarrack telephoned the emergency services seeking an ambulance when the woman went into labour. As the new baby appeared to be in a hurry to be born, a member of Dublin Fire Brigade in the emergency call centre gave advice over the telephone to the woman's partner on what action to take to assist with the birth. For more details, please click Irish Independent.

October 13

Somebody won €500,000 in the Budget Day EuroMillions draw
Mystery surrounds the identity of the lucky punter who owns a EuroMillions Plus ticket worth €500,000. The ticket was bought in in Ballinaboola, Co Wexford yesterday. Meanwhile, a winner from neighbouring Carlow has come forward to claim a Lotto Match 5 and the Bonus prize of €111,049 from Saturday's draw. The winner said: "It is all so much to take in. It is a surreal feeling to be in the National Lottery picking up a cheque for what is a life changing amount of money for our family." For more details, please click Breaking News Ireland.
Photo Credit & Related Details: Breaking News Ireland


Irish lads need replacement groom for stag do
A group of friends need a replacement groom to join them on a stag weekend in Poland this weekend. The 20+ pals from Roscommon are heading to Krakow without the actual groom following an "accident with stairs". All the replacement groom needs to pay is €100 for a name change on the flight as the hotel and drinks will be paid for by the rest of the group. In part, the ad reads "Must be good craic and have passport." To read this news item, please click Irish Mirror.
Photo Credit & Totally Unrelated Story: Irish Film Board


Irish-built yacht sails round Arctic in seven weeks
The vessel, which took two summers to make the first circumnavigation of the Arctic ice cap by a small boat, has completed a similar voyage in just seven weeks due to global warming. Pictured on board for the record-breaking voyage is Barbara Fitzpatrick from Ballybay, Co Monaghan, who has become the first Irish woman to sail through both the Northeast and Northwest passages. For more details, please click Irish Times.
Photo Credit: Polar Ocean Challenge


Dublin's Smithfield will be chockablock for first Busker Fleadh
Dublin is pretty much synonymous withstreet performance, and the city's first Busker Flead, which will run in conjunction with the Smithfield Stoneybatter Food Festival, is set to showcase the best of it. In the organisers' own words "The Fleadh is being brought to us by Dublin City Council (DCC), with Lord Mayor Brendan Carr saying the event will bring us the best of the city's "vibrant music scene". For more details & video clip, please click Journal Ireland.
Photo Credit: Jason Clarke Photography


Michelin star-winning Dublin restaurant booked out until next Autumn
After a massive surge in demand, Heron and Grey, which is located in Blackrock, south Dublin, has no tables left until next year since news of its win last week. The team will start taking new bookings in the spring. Damien Grey, one half of the team who set up the eatery, revealed the news this morning. With the addition of Heron & Grey to the guide last week the overall number of Michelin star restaurants in the Republic of Ireland ihas increased to ten. For more details, please click Journal Ireland.
Photo Credit & Related Story: Evoke.ie.


Lough Inagh Lodge wins award for a very funny video
Set in the heart of Connemara, among the beautiful wilderness and sheep lies a hidden gem that has only just been recognised. The hilarious comedy genius of Lough Inagh Lodge has just won the award for Funniest Manor House Hotels and Irish Country Hotels video. The video portrays a dog on holidays at the rustic hotel where he indulges in many pleasures including a slow wake up, a tasty meal, a quiet read of the paper and the twinkle of a female dog's eye. For more details & to watch the video, please click Breaking News Ireland.


NI mother turns amazing baby photos hobby into a business
Karolina Harper is giving up her day job as a classroom assistant after demand for her creative personalised pictures soared during the last year. Although she has been interested in photography for most her life, the part-time English teacher never imagined she could turn her hobby into a successful career. "This year has really picked up. My husband, Steve also helps me with newborns and his nickname is baby whisperer, as they just fall asleep in his arms," she says. For more details & gallery, please click Belfast Telegraph.


A peek inside beautiful Hilltop house in Co Down
Offering an idyllic country escape while also being five minutes from Saitnfield and just 20 minutes from Belfast city centre , the house is nestled in a special conservation area with spectacular views overlooking Aughnadarragh Lough across to Cave Hill, the Dromara Hills and the Mourne Mountains. Inside is a highly contemporary designer feel where large oak framed picture windows capture the beauty of the outdoors in every tastefully styled room. For more details & video clip, please click Belfast Telegraph.


Irish band play impromptu gig at student house in UCD
Hermitage Green played an impromptu gig at a student house in UCD after a band member Barry Murphy drunkenly promised the students on a night out they would. Commenting on what happened, he recalled "The next day we chatted on Facebook and they said they could do something this week so as we like a party just as much as anyone we thought we'd do it." For more details & video clip, please click Irish Independent.

October 12

Tyrone woman helps trace missing flag that flew over 9/11 Ground Zero
The photograph of three firefighters raising the Stars and Stripes at Ground Zero in the hours after 9/11 was shown around the world. But the flag later vanished, with nobody quite sure what became of it. Now a Northern Ireland woman has helped trace the flag which travelled the world before finally returning to New York City in early 2012 - but then mysteriously disappeared. Former Dungannon woman Monica Hughes Rosero. said "I am very, very blessed and very proud to be a part of this story." For more on this story please click Belfast Telegraph.


Poem Of The Week: Meeting the British, by Paul Muldoon
Paul Muldoon has published twelve major collections of poetry, the first, 'New Weather', in 1973, when he was still a student at Queen's University Belfast, and the most recent, 'One Thousand Things Worth Knowing', just last year. Faber & Faber have now published a book of sixty 'Selected Poems 1968-2014', featuring five poems from each of those twelve collections. Hear Paul Muldoon on The Poetry Programme with Rick O'Shea on RTÉ Radio at 7:30 pm on Saturday 15 October. Or to hear him recite the poem now, pPlease click RTÉ.


Inside the Emerald Isle Express - Ireland's €5,000-a-head train tour
Recently, Railtours Ireland launched a €5,000 rail tour of the country and for the fourth time ever they are offering an exclusive rail land cruise and castle tour through Ireland in your own special private heritage train and overnighting in luxury five star Irish Castle, City and Country Hotels. The all-inclusive tour is limited to 50 guests and will include all land arrangements from Dublin Airport to Dublin Airport. Here's a sneak peek inside. To watch the video, please click Irish Independent.
Copy source and photo credit: : Rail Tours Ireland


North Donegal: Journey's end for a pint, pizza and peace
It ended as it began; with a pint and a pizza. There might be 260 kilometres between Rathmullan on the banks of Lough Swilly in Donegal to Dublin's suburb of Phibsborough but they had one thing in common, a most hospitable place to munch brilliant pizza while quaffing craft beers. It was fitting that it should be so, because it was in The Back Page in Dublin 7 that Donegal man Oisin Mc Ginley inspired this odyssey to his county, and where reporter Campbell Spray had his first pint of Kinnegar beer. For more details, please click Irish Independent.


Titanic Belfast shortlisted for World's Leading Tourist Attraction
Already Europe's official Leading Tourist Attraction, Northern Ireland's Titanic Belfast is one of just eight global finalists in the shortlist to win the world title – but clinching the prestigious title still rests on the number of online votes cast. Voting has officially opened but closes in less than two weeks, leaving little time to put Northern Ireland at the top of the world. And you can help make it happen. For more details & video clip, please click Belfast Telegraph.


New U2 album due in the spring
That's according to U2 bassist Adam Clayton who has confirmed that a new U2 album will be with us in the first half of 2016. In an interview , Clayton revealed that work on the new album remains ongoing. "We've been working on a record and we've been humming and hawing on whether it's finished or not. We've decided it's not finished - we're going to work up until Christmas." The follow-up to 2014's Songs Of Innocence has been touted as a sequel of sorts to that record, entitled Songs Of Experience. For more details, please click RTÉ.


NI groom scoops up bride-to-be and carries her to the altar
In moving scenes, Hannah Patterson nee Kyle from Sixmilecross in Co Tyrone, was wheeled through a grove of trees to the outdoor service by her father Paul, before her fiance Stuart from Fivemiletown tenderly scooped her out of the wheelchair. Hannah had broken her pelvis in July, but she was determined to go ahead with the wedding. And in August, she was married to the childhood sweetheart she had met in Sunday School. For more details and video clip, please click Belfast Telegraph.


Five -time All-Ireland winner Marc Ó Sé announces retirement
Kerry's Ó Sé is hanging up his inter-county boots after a glittering career. The legendary defender, who made his senior championship debut back in 2002, won five senior All-Ireland titles with the Kingdom and was named GAA Player of the Year in 2007. In a statement released this afternoon, the Gaeltacht clubman revealed that he is retiring from the green and gold. "… I feel it is the right time for me, my family and Kerry to hang up my boots." For more details, please click Journal Ireland.
Photo Credit: Cathal Noonan/INPHO


Dublin manager plays "groomsman" to animals being airlifted to Africa
Not content with managing the most dominant team in recent Gaelic Football history, Dublin manager Jim Gavin has taken charge of an altogether different kind of team bus. Gavin, a commercial pilot and director with the Irish Aviation Authority when he's not winning All Irelands, has served as one of two "groomsmen" to 5,300 animals that have been airlifted to Rwanda, Africa where the beasts will serve as food and income producers for that country's farmers. For more details, please click Journal Ireland.
Photo Credit: Diarmuid Greene/True Media

October 11

Revealed: The Irish counties most visited by overseas tourists
Figures provided by Fáilte Ireland give a fascinating insight into where tourists actually go. The figures, based on rolling, three-year averages from Fáilte Ireland's Survey of Overseas Travellers, show that Dublin was Ireland's most-visited county in 2015. No surprise there, given the capital's population, air and sea access. But did you know Galway and Cork get more visitors than Kerry? For a list of visitors by county, please click Irish Independent.
Pictured: Cork City


Big Irish interest for UK TV awards
Jamie Dornan, Aidan Turner and Mrs Brown's Boys are among the nominees for the UK's National Television Awards. Both Dornan and Turner are among the Drama Performance nominees, with Dornan nominated for The Fall and Turner nominated for his roles in And Then There Were None and Poldark. Mrs Brown's Boys is among the nominees in the Comedy category. The shortlist will be announced in January and the awards, hosted by Dermot O'Leary, take place on January 25. For more details & photos, please click RTÉ.


Ambassador spurs an Irish-American cultural exchange
As the light began to fade on a balmy fall evening last month, Jimmy Webb (pictured) transported his audience to the lonely plains of Wichita, Kan., and crashing waves in Galveston, on the Texas Gulf Coast. Mr. Webb, the legendary singer-songwriter, was more than 4,000 miles away from those shores, singing at the ornate ambassador's residence in Phoenix Park, Dublin. He was the latest in a series of American artists to perform as part of Creative Minds, a foreign policy initiative with artistic flair.For more details, please click New York Times.
Photo Credit: Paulo Nunes dos Santos


Donegal's Tory Island in search of new priest
Perched perilously off the C Donegal coast in the Atlantic Ocean, the island has one road, one church - and one king - Patsy Dan Rodgers(pictured). As king, is Tory's spokesperson to the outside world, and he said any new priest will need a stomach for stormy seas. "We're looking forward to the priests who are going to come to the island on the weekend for Sunday mass, weather permitting," he said. For more on this news item, please click BBC.
Photo Credit: PHILIP DUNN / ALAMY STOCK PHOTO


Dogs, sheep, goats and people flock to Knock for the Blessing of Pets
Organised by the Family Centre at Knock, the event, which was held last weekend, aims to acknowledge the important role that pets play in the lives of individuals and families as loyal companions who help to brighten our days and help to see us through difficult times. This is the second year the festival has taken place – rerun again this year due to the sheer popularity of the event. For more details & pics, please click Journal Ireland.


All Ireland Irish Dancing Championships launched in Belfast
Irish dancers from around the world will once again descend on the Belfast Waterfront on October 31 to compete to become crowned the All Ireland Dancing Champion 2016. The six day competition is organised by An Coimisiún le Rincí Gaelacha (CLRG) and is expected to attract 2,500 competitors and 7,000 spectators to the city. Speaking at the launch of the event Lord Mayor of Belfast, Alderman Brian Kingston said: "I'm absolutely delighted that Belfast will once again host such a prestigious event." For more details & video clip, please click Belfast Telegraph.


Last surviving Victorian public baths in Ireland to be renovated
Templemore Baths in Belfast provided washing facilities for families who came to work at the Harland and Wolff shipyard and other engineering plants in the east of the city. The Heritage Lottery Fund said "Today's announcement will allow Belfast City Council to fully develop its ambitious plans to restore, extend and fully reopen Templemore Baths in east Belfast for use as a leisure and fitness facility." For more details, please click Belfast Telegraph.


Dublin is home to Europe's fastest-growing major airport
It's won some awards, is getting a new departure hall and possibly even a new terminal. Now, new figures show that Dublin Airport is the fastest growing major airport in Europe. According to Airports Council International (ACI) Europe, Dublin Airport experienced a 9% increase in passenger numbers in August 2016 compared to the same period last year. The ACI says that airports in Ireland "experienced very dynamic growth" in the past year. For more details, please click Journal Ireland.
Photo Credit: Horner School of English


'Home of the Year' contender in West Cork has colour and character in abundance
Called Ard na Mara, this modern home in Glengariff might look a bit familiar to anyone who's interested in house design, as it featured in the very first series in 2015 of RTÉ's Home of the Year. Not too many blushing violets here, nor are there safe decorative options such as creams, taupes and pale greys. Instead, think yellow, pinks, vibrancy and fun, random collections, knacky design touches and craftily-found extra space and viewing perches, yet all in a vibrant home underpinned with excellent fundamentals. For more details, please click Irish Examiner.

October 10

Apple-affiliated company bringing 134 jobs to Limerick
Texas-base Trusource Labs, which specialises in providing support to companies using Apple devices, says the jobs will come on stream over the next three years as it sets up a new international operations centre in the south-west. In providing support for corporate Apple users, Trusource Labs is a member of the Apple Consultants Network and employs 600 people in the US. For more details, please click Journal Ireland.


Irish book sales up 20% - reading is officially cool again
After years of decline, book sales continue to recover in Ireland, with Nielsen Bookscan showing big increases thus far in 2016 with the highest growth in the non-fiction category. "It's so great to see that book sales in Ireland are doing well again," says Bob Johnston, owner of Dublin's Gutter Bookshop and Vice Chair of the Bookseller's Association Irish Branch. "After all the doom and gloom of the past few years, it's great to see that Irish people feel positive about buying books." For more details, please click RTÉ.


Meet the man who's helping Irish children embrace their artistic sides
As the latest Laureate na Nóg - the children's laureate - artist PJ Lynch is one of Ireland's most impressive and lauded illustrators; he has been awarded the Christopher Medal three times and been given the Kate Greenaway Medal on two occasions for his work on children's books. The Belfast native has been drawing from a young age, and managed to make illustration a career as well as a personal passion. He's even written his own book, The Boy Who Fell Off the Mayflower. For more details & video clip, please click Journal Ireland.
Photo Credit: Sasko Lazarov/Photocall Ireland


"Sorry I'm late, but I was collecting seaweed in Dundrum"
Danni Barry is one of an elite group of female Michelin-starred chefs in the UK and only the second female chef ever in Ireland to gain a star – the last being in the 1970s. Just last week she heard that she had retained the coveted Michelin star for a second year. "I'm delighted to contribute to our strong dining scene in the north at the moment. The Northern Ireland Year of Food and Drink has been fantastic and we need to keep that momentum going" she says. For more details, please click The Irish News.
Photo Credit: Hugh Russell


Is Ireland's least-visited county set to become its hidden gem?
Longford is Ireland's least-visited county, says Pól Ó Conghaile, but that could be set to change. When it comes to tourism, Longford is Ireland's lost county. It's got no famous attractions. It's not on the coast. Its population and area are tiny. It gets the fewest tourists of the 26 counties in the republic according to Fáilte Ireland (with just 30,000 overseas visitors in 2015)... and that's not even starting on viral videos about wasps at Mass. But it could all be changing. For more details & pics, please click Irish Independent.
Photo: Restored St. Mel's Cathedral after devastating fire in 2009


Cork teachers rock out in secretly-filmed lip-sync video
The teachers of one Cork school have turned up the volume to deliver a positive mental-health message to students by recording their own version of a classic rock anthem. Working in secret over a two-week period, the teachers of Cobh's Coláiste Muire lip-synched Bon Jovi's 'It's My Life' - and it looks a riot."Playing the video (for the scjhool) surpassed all our expectations - teachers cringed as students, laughed, cried and clapped" school well-being team member Louise Daly said. To watch the video, please click Breaking News Ireland.


IT Carlow offers Ireland's first degree in brewing
Students can literally spend their college years drinking beer - and will even be rewarded for it - if they enrol in Ireland's first alcohol-making course. tarting next September, the Institute of Technology in Carlow will offer a Bachelor of Science (Honours) Degree programme in Brewing & Distilling. he four-year course is expected to be the first of many in Ireland, as education centres try to meet the increasing demands of the brewing and distilling industry. For more details, please click Irish Mirror.
Photo Credit: Silicon Republic


Cork bungalow is still 'contemporary' at nearly 50 years of age
The detached, hideaway home called Acacia fits almost all the expectations of a modern, or contemporary home, with its all its trimmings of 1960/70s architecture, and was originally the home of Cork architect Dermot Coveney. And, it's entirely possible that a young/progressive architect at work today could come up with something very broadly similar to it, and still feel they are at least vaguely cutting-edge. For more details, photos & video clip, please click Irish Examiner.


World Cup 2018 qualifiers: Republic of Ireland see off Moldavia 3-1
The Republic of Ireland took advantage of Wales' slip-up earlier in the day as two James McClean goals helped them see off Moldova in the World Cup qualifier. After the Welsh were held at home by Georgia, Shane Long's early goal gave the Irish the perfect start but Igor Bugaev levelled just before the break. The Republic were rattled by the equaliser after Wes Hoolahan's artistry had helped them boss the first half. But McClean's goals in the 69th and 75th minutes eased Irish nerves. For more details, please click BBC.
Photo Credit: Getty Images

October 9

First Church of Ireland secondary school since State's foundation opens
While Temple Carrig School in Greystones, Co Wicklow operates under the patronage of a minority faith, the school management say its provides education to the entire community. Just 20 per cent of students are from a Church of Ireland background, while the majority are Roman Catholic (60 per cent). The remainder are from a variety of different faiths and beliefs. The school was officially opened by Taoiseach Enda Kenny, pictured. For more details, please click Irish Times.
Photo Credit: Cyril Byrne


An Irish immunologist joins Newton and Boyle as jolly good fellows
Prof Luke O'Neill is happy. This is not unusual: the biochemistry professor is known for his ebullience. But there's an extra dimension to the good humour these days. Why? O'Neill has recently become a fellow of the Royal Society. It's an honour bestowed on up to 52 people each year on the basis of excellence in science, and of the roughly 1,600 fellows and foreign members, about 80 are Nobel laureates. "It's like a lifetime achievement award; it means your work has been deemed influential," says O'Neill. For more details, please click Irish Times.
Photo Credit: Nick Bradshaw


Record numbers visit Joyce's Dublin Bay Martello tower
One of Ireland's major cultural attractions which faced closure during the worst of the recession is blossoming again under voluntary management. More than 200 people volunteered to work part-time in Joyce's Tower in Sandycove when it faced closure in 2012. And this year, it is expected that 40,000 people will visit the former 'Martello' tower, which is the setting for the opening passages of James Joyce's 20th-century literary masterpiece Ulysses. For more details, please click Irish Independent.
Photo Credit: Steve Humphreys


Antrim Coast Road: Driving the route her ancestor built
The Antrim Coast Road has become one of the iconic drives of Europe - but for one woman it represents the journey of a lifetime. Andrea Bald is the great-great-great-granddaughter of William Bald - the man whose road changed the face of the Glens forever. In 1831, Mr Bald was tasked with connecting the area's small towns and villages. Up until then, the people of North Antrim lived as one community with their closest neighbours in western Scotland - connected by the sea. For more details & pics, please click BBC.


Kerry's MacGillycuddy's Reeks celebrated in new book
Photographer and mountaineer Valerie O'Sullivan, from Killarney, has spent much of her career cataloguing the Reeks and photographing the 19kms they stretch along the Iveragh Peninsula. Her new book, The MacGillycuddy's Reeks: People and Places of Ireland's Highest Mountain Range, looks at the communities and traditions she has encountered through her years working on the landscape. Popular and well-known local people who live on the mountains feature throughout, with stories of the role the Reeks play in their lives. For more details, please click Irish Independent.


Dublin before the internet: weight gain pills, big hair and swimming pools in nightclubs
A new exhibition in Dublin aims to bring visitors back to Ireland pre-internet, where women avoided being called skinny and Terry Wogan was a voice on pirate radio. Brian 'Doug' McMahon's site Brand New Retro, has scanned and digitised images from Irish magazines that have never been put on the internet before. After online success and a book, McMahon has moved on to a museum exhibition which opened in the Little Museum of Dublin this week. For more details, please click Journal Ireland.


Shannon Airport wins major award
For the second time in three years the airport claimed the 'Best Marketing of Airports' award at the World Routes Marketing Awards 2016 in Chengdu, Sichuan Province, China. Others shortlisted in the airports under four million passengers category were Halifax International, Aruba, Belfast City Airport and Cork Airport. The annual Routes Marketing Awards are widely regarded as the most valuable awards in the industry and Shannon's second win in three years keeps up a remarkable record since the airport was separated in 2013. For more details, please click The Irish World.


Acclaimed Hollywood film maker launches portal for local Irish shops
David Puttnam is a man with a mission: bring the Irish main street to the world. In what he is describing as "a global first", Lord Puttnam launched eStreet — an online platform where groups of small shops in Irish towns come together to sell online. In the first phase, 11 businesses in Skibbereen will trade online on eStreet. eStreet is a project from The Ludgate Hub, the technological hub located in Skibbereen set up to create jobs and drive innovation in rural West Cork. For more details, please click Irish Examiner.


NI mark national stadium opening with a win against San Merino
But it took 75 minutes for the points to be secured as the home side wasted a series of chances. They had led through man of the match Steven Davis's first half penalty. San Marino were then reduced to 10 men early in the second half. But as chance after chance was spurned, the home fans' frustration grew. It took the introduction of fans' hero Kyle Lafferty to kill the game. For more details, please click Belfast Telegraph.

October 8

UCC named Ireland's best University for second year in a row
University College Cork is the Sunday Times University of the year for the second year running. The newspaper's rankings placed DIT in top spot in the Institutes of Technology category. It is the fifth time UCC has been selected as top university and the first time the same university has been selected for two consecutive years in the 15-year history of the award. Dublin's Trinity College came in second in this year's rankings. For more details & video clip, please click Breaking News Ireland.
Photo Credit & Related Story: Irish Examiner


Fancy a high-flying career in the skies? Aer Lingus is hiring
Aer Lingus is the latest airline to launch a recruitment drive in Ireland. The airline is recruiting to fill new cabin crew positions for its Dublin base in Summer 2017, with applicants invited to apply online. In recent months, Ryanair, Etihad and Emirates have all launched similar recruitment drives in Ireland and elsewhere. And while Ryanair's recruitment partners charge for training, however, Aer Lingus pays its trainees a training salary, "so you can earn as you train". For more details, please click Irish Independent.


Mrs Brown's Boys star teases "hilarious" Xmas special
Mrs Brown's Boys star Rory Cowan says this year's Christmas special is going to be the best one yet…" Speaking at the IFTAs, Cowan praised the show's writer Brendan O'Carroll and his ability to create fresh and consistently hilarious content. "Brendan is getting better and better and better as a writer every year. This one [Christmas special] is hilarious." To read this news item and many others, please click RTÉ.


Pat Kenny lands Lifetime Achievement Award at IFTAs
Veteran broadcaster Pat Kenny was awarded a Lifetime Achievement Award at last night's IFTA ceremony at the DoubleTree Hotel in Dublin. Kenny's career spans five decades and includes a decade hosting The Late Late Show, as well as presenting the likes of Kenny Live, Today Tonight and The Frontline. He was presented with his award by fellow veteran current affairs presenter, journalist and writer Olivia O'Leary. For more details, please click RTÉ.


Radio Ulster and Radio Foyle win 12 awards
BBC Radio Ulster and BBC Radio Foyle received 12 awards at the Phonographic Performance Ireland (PPI) Radio Awards 2016 on Friday night in Kilkenny. They included gold in the Full Service Station of the Year category. Fergus Keeling, Head of Radio for BBC Northern Ireland said "This has been an incredible year for BBC Radio Ulster/Foyle as we remain the most listened to station in Northern Ireland…" For more details, please click BBC.
Caption: Pictured is John Toal won Gold for Specialist Music Broadcaster


Killarney honours hometown star Michael Fassbender
The actor, whose mother is from Larne, was inducted into the Order of Innisfallen - bestowed by Killarney in Co Kerry and the town's highest honor - - in recognition of his achievements in the film industry. He was joined at the ceremony in Muckross by his Oscar-winning partner Alicia Vikander and his parents, mum Adele and German-born father Josef, who still live just outside Killarney. Fassbender moved to Killarney at the age of two where his parents ran a restaurant. To read this news item and many others, please click Belfast Telegraph.
Photo Credit: Irish Examiner/Don MacMonagle


Painting The Nation
It's only been a few days since Painting The Nation announced their Big Picture competition, and the response has already been phenomenal, with entries flooding in. PTN is asking amateur painters from across Ireland to share their own artworks of beautiful places around the country, and to tell them why that particular place is special to them. In this week's episode, painters visit the coastal town of Carlingford in Co. Louth where they face a watercolour challenge For more details & video clip, please click RTÉ.


Former railway station is perfect for a buyer looking for something unusual
Almost 40 years after the last train pulled out of Tallow Road Railway Station near Lismore in March 1967, a family moved in and made it their home. The porter's office became a utility room, the covered waiting area on the platform, a sunroom while the ticket office and the Ladies' waiting room have been turned into a long living room. The stationmaster's house is once again in residential use and the old railway line has become a walkway for strolling in the gardens. For more details & photos, please click Irish Examiner.

Former 007 star Pierce Brosnam now has license to spit
In adverts for Indian TV channels, newspapers and billboards, the now bearded Brosnan cut a familiar pose as he grappled with villains, flirted with beautiful women and took a spin in a high-end sports car. But instead of concealing a Walter PKK within his immaculately-tailored tuxedo, Brosnan was revealed to be carrying a can of pan masala – a mixture of betel nut and spices that leaves lurid red stains on the mouth after it is spat out. For more details & video clip, please click Journal Ireland.

October 7

Potatoes: more than a bit on the side on National Potato Day
Today, October 7th, is National Potato Day in Ireland and there's a lot more we could be doing with the country's emblematic vegetable. That's according to 2015 Young Chef of the Year Mark Moriarty who is working with Bord Bia on a three-year EU funded campaign for the promotion of fresh potatoes. He points out "We all know how tasty potatoes are, but very few Irish people experiment and push out the boat when it comes to cooking them." For more details and links to recipes, please click Irish Times.
Photo Credit & Related Story: Irish Independent


Sam Neill reveals how he got a NI brogue
The Jurassic Park star has revealed he turned to his Irish pals Liam Neeson and James Nesbitt to help him perfect his Northern Irish accent for his role in Peaky Blinders. Neill played Major Chester Campbell in the hit show until his character was shot at close range at the end of the second series. The New Zealander, who's currently starring in the highly acclaimed movie, Hunt for the Wilderpeople, admitted the Belfast accent he needed for the show was "a tall order" despite his own Northern Irish roots. For more details, please click RTÉ.


Short film aims to start a conversation about the Irish language
The all-Gaeilge road signs in tourist areas and a fortune spent on translations for legislation drafted in English beg the question - why? Presenter Eoin Butler writes "With this short film, director Paul Duane and I are hoping to accomplish the near impossible. That is to to start arational conversation about the Irish lanuguage that is unswayed by emotion, dogma or any political agenda, and informed by the facts as they are, rather than how we might wish them to be." For more details & video clip, please click Journal Ireland.


TV presenter Gráinne Seoige shines with diamonds firm in NY
She and South African fiance Leon Jordaan are the founders and driving forces behind Grace Diamonds, which claims to be "Ireland's newest high-end, bespoke, custom-designed diamond jewellery dealer... offering a premium appointment service to the Irish market". The diamonds for the venture are to be sourced from the South African diamond manufacturing area of Pretoria. The couple have also secured a partnership and first collaboration with Kerry fashion designer Don O'Neill. For more details, please click Irish Examiner.


In Pictures: Inside Sean Dunne's former D4 luxury mansion
A hefty €1m has been knocked off the €6.5m price tag of the former luxury D4 mansion of Sean Dunne and Gayle Killilea. The six-bedroom property has also benefited from Ireland's biggest ever house makeover in a bid to relaunch it in a sagging trophy-home market. The firm of De Veres White, furniture and fine art specialists, were called upon by receivers HWBC and estate agents Colliers to stage the Edwardian style four-storey home at Shrewsbury Road with €100,000 worth of furniture and artwork. For more details & photos, please click Irish Independent.


Cork car dealership posts hilarious promotion video
Sure wouldn't we all love a new car? Finbarr Galvin Ltd is enticing us to entertain those thoughts with one of the most hilarious promotion videos we've seen from a Cork company ever. Happy days for those in the market for a new vehicle but also a good watch for anyone who's just looking for a laugh. With over 114,000 views the video is proving hugely popular. To watch the video and read other news items, please click Breaking News Ireland.


NYC pub owned by Belfast men crowned best in the world
The Dead Rabbit, owned by Jack McGarry and Sean Muldoon, has earned one of the highest accolades in the bar industry, having been crowned World's Best Bar 2016 and the Best Bar in North America. McGarry and Muldoon previously worked at The Merchant Hotel in Belfast. And the pair are no stranger to accolades as last year it picked up the world's best title at the annual Spirited Awards. But now they have reached the top spot on both coveted lists. For more details & photos, please click Belfast Telegraph.


Captain Coleman caps milestone with goal for Ireland
Seamus Coleman marked his 40th international appearance with his goal for Ireland in a 1-0 victory over Georgia. After a less-than-convincing first half in which the away side will count themselves unlucky not to have scored, the 27-year-old full-back, skippering the side, struck on 56 minutes. And, as they did when teams met at Lansdowne Road a year ago, the Boys in Green only needed a single goal to get the job done. For more details and photo gallery, please click Journal Ireland.
Photo Credit: Morgan Treacy/INPHO


NI football team honoured
The team has been honoured at Stormont for its achievements during the European Championships. The side made their first ever appearance in the tournament in France in June and qualified for the last 16 following a 2-0 win over Ukraine and a plucky performance against Germany. First Minister Arlene Foster welcomed the squad andvsaid: "The team have been tremendous ambassadors for our country and have become a symbol for all that is good about Northern Ireland and its people. For more details and video clip, please click Belfast telegraph.



Sat, Oct 22, 2016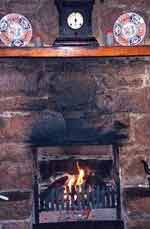 From Bog Land to Turf Fire
Ireland contains more bog land, relatively speaking, than any country in Europe, except Finland. For people in rural areas, turf cut from the bog is still a natural source of heat. Turf cutting begins in spring and then the turf is spread and rickled . Rickled means to pile the turf up in small mounds. By summer, the turf is dry and it's time to bring it home. Everything has to be prepared before the winter comes, or even earlier, because the rain would wet the turf too much. It has to be dry and in the shed before Autumn. Then and only then, can an irish country family look foreward to the cozy warmth of "a turf fire in the cabin."

Resources: The Atlas of the Irish Rural Landscape
Image: Spirited ireland

Click for More Culture Corner.
---
---
Local Time in
---
The Weather
Up the m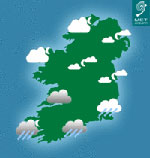 inute forecasts provided by Ireland's official source for all weather-related news. Please click Met Eireann.

---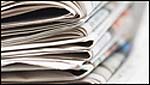 Links to the latest news from Ireland
Here you will find all the stories making headlines throughout the Republic of Ireland and the six counties to the north. This is not intended to be an all-inclusive list. These are the main sources we check every day to bring you those headlines we think you will enjoy reading.

BBC Northern Ireland
Belfast Telegraph
Breaking News Ireland
Irish Examiner
Irish Herald
Irish Independent
Irish Mirror
Irish News
Irish Post
Irish Times
Irish World
Journal Ireland
RTE

---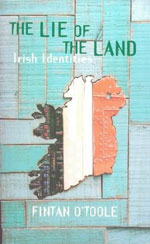 Lie of the Land
by Fintan O'Toole
A regular contributor to the irish Times and The Guardian, O'Toole applies his eagle journalistic eye to the state of ireland at the end of the 20th century. It's a riveting read as O'Toole examines with in-insight, humour and a bit of the blarney, the repercussions of a booming economy which has thrust ireland into the ranks of the richest European countries.
Click here for Lie of the land.

---