Traditions, folklore, history and more. If it's Irish, it's here. Or will be!
"People will not look forward to posterity who never look backward to their ancestors."
-Edmund Burke
---
Quotes

Library: Books, Movies, Music

Prints & Photos

Poetry

---
---
Shops Ireland
---
Bunús na Gaeilge
(Basic Irish)

---
---
---
Himself/Herself
Write to Us
Readers Write..
Links/Link to Us
---
Advertise with us
---
Awards & Testimonials

Submissions Guide

---

Todays' Irish News



Yes, there are many news items not included here. We deliberately avoid: politics, death, disaster and other mayhem.

Thursday, July 2, 2015

---
Val Doonican, RIP
Irish singer and TV entertainer Val Doonican has died aged 88. His family said he died "peacefully" at a nursing home in Buckinghamshire. He had not been ill, but his daughter said his "batteries had just run out". The Waterford-born performer was a regular fixture on British TV with The Val Doonican show which ran on the BBC from 1965 to 1986, featuring his own performances and guest artists. He was also rarely out of the UK charts in the 1960s and '70s with songs like Walk Tall and Elusive Butterfly. For more details, please click
BBC
.
Photo Credit & Related Story:
Irish Times
Irish minister joins Belfast Somme remembrance for first time
Secretary of State Theresa Villiers has led tributes to soldiers who fought in the 1916 Battle of the Somme. Ms Villiers was joined at Belfast City Hall cenotaph by First Minister Peter Robinson and Irish Foreign Affairs Minister Charlie Flanagan. Mr Flanagan is the first Irish cabinet minister to mark the Somme anniversary in Belfast. His participation marks the 99th anniversary of the battle, which began on 1 July 1916. For more details, please click
BBC
.
Belfast Titanic Maritime Festival opens in Belfast
The Tall Ships have arrived in port and Belfast is bursting with enthusiasm as residents and visitors get set for four days of fun and activity linked to the Lidl Belfast Titanic Maritime Festival. Upwards of half-a-million people are expected to attend the Festival with the same number expected to line the shores of Belfast Lough on Sunday to watch the magnificent Parade of Ships. For more details and video clip, please click
Belfast Telegraph
.
Photo Credit & related Story:
BBC
Video: Making a bid for European Capital of Culture 2020 - Kilkenny
Kilkenny hurling supremo Brian Cody is not in the habit of co-operating with the likes of Waterford and Wexford, but has made an exception to join in the south-east region's bid to become European Capital of Culture. The Three Sisters 2020 partnership has seen Kilkenny, Wexford, and Waterford come together to aim for the title and Cody is the third well-known bid ambassador to be recruited by the project. For more details and to watch the video, please click
Irish Examiner
.
An Irishman's Diary on the Irish 'talent' for swearing
Perhaps he meant to write penchance? On a plane home from Brussels last week, Frank McNally found himself sitting in front of one of those Irish people who curses all the time. Not ancient, poetic curses, like "may your right ear wither and fall off into your left pocket" or "may a cat eat you and may the devil eat the cat". That might at least have been entertaining on a very short flight. No. This was just constant use of the f-word, for no reason. And it wasn't "feck" either. For more details, please click
Irish Times
.
Photo Credit:
Angry Leprechaun Irish Pub
Americans try to woo women with an Irish accent
A leading American voice coach has told how some of his single male clients have tried to master the Irish accent - to improve their chances of scoring. The Irish brogue is frequently voted the sexiest in the world in polls, in part due to Hollywood stars like action hero Liam Neeson and Fifty Shades Of Grey hunk Jamie Dornan. Now single men in the US are increasingly trying to adopt a convincing Irish lilt - both north and south - in a bid to woo the opposite sex. The bad news is that Ulster accents are harder to master. For more details, please click
Belfast Telegraph
.
Hotel turns back the clock to mark golden wedding
Sonya and Martin Jackson were treated to the special discount rate at the 5-star Shelbourne Hotel to mark their 50th wedding anniversary. The pair tied the knot on July 1, 1965, and spent their first night as a married couple in the luxurious hotel. A yellowing receipt, found in one of Mr Jackson's jacket pockets, shows the stay set the newlyweds back £8.17s. To mark the couple's milestone anniversary, the Shelbourne replicated their wedding night rate, charging them just €8.17 for a room overlooking St Stephen's Green. For more details, please click
Irish Independent
.
French Open: Graeme McDowell targets third win in a row
Graeme McDowell will this week attempt to become the first player in 77 years to win three French Opens in a row. No player has achieved the feat in continental Europe's oldest Open since Marcel Dallemagne in 1938. The Northern Irish player would also become only the sixth player to claim a hat-trick of European Tour titles in the same event."Having a chance to win three in a row is very special," said McDowell. "I have always enjoyed this golf course." For more details, please click
BBC
.
Photo Cedit & Related Story:
RTÉ
Circuit of Ireland to be part of British series again
The Circuit of Ireland Rally has been selected for inclusion on the 2016 British Rally Championship (BRC) calendar. This will be the first time since 1991, when it was won by the late world champion Colin McRae, that the Circuit will be part of Britain's premier rally series. Also included on the calendar will be the Ulster Rally alongside three rounds in Scotland and one each in England and Wales. For more details, please click
Irish News
.
---
Past Two Weeks
July 1

Nine short films about 1916 announced
Nine projects have been selected by the Irish Film Board for their After '16 project, a one-off initiative which aims "to celebrate and ruminate on 1916 and how the events of Easter Sunday and beyond forged the landscape of the century that followed". In the lead-up to centenary of the events of Easter Week 1916, last March the IFB invited filmmakers to present fictional and factual films projects about the Rising and the 100 years since. The successful projects must be ready for delivery no later than January 2016. For a list of the projects, please click RTÉ.


Northern Ireland sizzles in glorious summer sunshine
Temperatures are rising and Northern Ireland is basking in long awaited summer sun. Magilligan on the north west coast topped the charts at 25C (77F) and the mercury reached 24C in the seaside town of Portrush, while the rest of the province enjoyed slightly lower temperatures. While yesterday was the warmest day of the year, the Met Office in Co Antrim says that there is still a way to go before it reaches record-breaking point. For more details, pics and video clip, please click Belfast Telegraph.
Photo Credit: Colm Lenaghan/Pacemaker


Lagan foot and cycle bridge opens just in time for Tall Ships
The new bridge in Belfast city centre connects Donegall Quay with Queen's Quay. Social Development Minister Mervyn Storey said: "This magnificent bridge considerably improves the connection from Belfast city centre to Queen's Quay and showcases the potential for development in this area." It will improve links between the city centre, Queen's Quay and the Titanic Quarter," the DUP minister added. The span is approximately eight metres across at its widest point. For more details & video clip, please click Belfast Telegraph.


100 jobs promised by Dublin-based video gaming company
A Dublin-based company that makes social video games played on mobile devices is to create 100 jobs over the next three years. KamaGames has said the new roles will include positions in game design, marketing, finance, HR and business development. CEO Danny Hammett said the decision to invest further in Ireland was down to the highly-skilled workforce, the good quality-of-life, the pro-business environment, the education system and the availability of suitable office space. For more details, please click RTÉ.
Photo Credit & Related Story: Journal Ireland


Farmers donate livestock & trailers to help victim of cattle raid
Christa Dillon, the wife of an Irish farmer who had 100 animals stolen in a daring heist said she cannot believe the "kindness and generosity" shown after her husband Niall, a full-time farmer and cattle transporter, had 75 cattle and 25 sheep stolen from his premises late last Wednesday night. Suckler farmer Kim McLaughlin, from Donegal, has put a shout-out on social media site Facebook for farmers around the country to donate one animal to Dillon to kickstart his livelihood again. For more details, please click Irish Independent.


Sweet Donaghadee: Neil Diamond goes fishing in Co Down town
It was just your typical Monday afternoon in the small coastal town of Donaghadee, County Down. That was until US singer songwriter Neil Diamond sailed out of the town's harbour for a day's fishing off the north coast. Diamond is in Northern Ireland for two concerts in Belfast's Odyssey arena on Tuesday and Wednesday night. Best known for early 1970s hits such as Forever In Blue Jeans and Sweet Caroline, he has notched up 125 million record sales around the world. For more details, please click BBC.


Thanks Paulie – Huge poster in Limerick bids farewell to a legend
Usually when a sports person leaves a long term club – or any club if you're Samuel Eto'o – they make a grand gesture to the fans, thanking them for their support down the years. But in Limerick it seems to be the other way. The council have erected a gigantic poster in the middle of the city, emblazoned with a #ThanksPaulie hashtag, and the phrase 'Limerick Born and Red', as the Munster legend prepares to complete his move to Toulon after the World Cup. For more details, please click Journal Ireland.


Corkman is hot rod world champion
After a decade of racing and three second-place spots, a young Irish racing driver has finally made history after being crowned world hot rod champion. Jubilant Shane Murphy from Ovens, Co Cork, was still celebrating last night after becoming the first driver from the Republic to win the National Hot Rod World Championship following an incident-packed race in Britain at the weekend. As world champion, he can now paint the roof of his high-powered Vauxhall gold. For more details, please click Irish Examiner.


Paul Dunne books his place at the British Open
Irish amateur golfer Paul Dunne has secured his place at the 144th British Open by winning the final qualifying tournament at Woburn Golf Club. Dunne claimed a stunning second round of 65 for a nine-under-par total at the tournament, claiming one of the three final places in the Open. It is the second successive time that Dunne has qualified for the Open, having missed the cut narrowly by two shots at Hoylake last year. The Wicklpow man said "I'm delighted. It's not really sunk it yet, but going to St Andrews will be ultra-special - probably the biggest week of my life." For more details, please click RTÉ.

June 30

Broadcaster, editor and producer, Liam Ó Murchú, RIP
President Michael D Higgins is leading tributes to former broadcaster, editor and producer, Liam Ó Murchú, who has died at the age of 86. President Higgins said that throughout his career, Liam worked tirelessly to promote the Irish language both in front of and behind the camera. Mr O'Murchú is survived by his eight children, grandchildren and great-grandchildren. To read this news item and many others, please click Breaking News Ireland.
Photo Credit & Related Details: RTÉ


Midlands plan set to create 14,000 jobs
The jobs minister has insisted the Government will deliver 14,000 new jobs in the midlands* over the next five years. Richard Bruton was speaking at the launch of a major employment strategy that sets out ambitious targets which would help wipe out the job losses suffered in the recession. The Midlands Action Plan for Jobs — the first of eight regional jobs plans to boost employment across the country — is part of a €250m strategy mainly targeting the manufacturing, tourism, food, and energy sectors. For more details, please click Irish Examiner.
* The midlands region of Ireland encompasses the counties of Laois, Longford, Offaly, and Westmeath.


UFOs spotted over Dublin this morning.. or, you know, it could be cool clouds
If you're in Dublin today, you may have spotted some interesting objects in the sky. Not only has the sun made an appearance but there have also been some cool-looking cloud formations dotting the blue sky. This photo was sent in by Graham Geraghty who writes that "it's a great example of altocumulus lenticularis aka flying saucer cloud". As well as being fun to say ('len-tic-ul-lar'), lenticular clouds are quite rare, forming only when weather conditions are just right. To view the photo in full, please click Breaking News Ireland.


CS Lewis is to be honoured with a series of new sculptures
The Belfast-born writer CS Lewis is to be honoured by his native city with a series of new sculptures depicting characters from his most famous novel, The Lion, The Witch and The Wardrobe. Belfast City Council has commissioned six new pieces of public art, including Aslan the Lion and the White Witch. The council has commissioned the artist Maurice Harron (pictured) to create the sculptures which will be erected in a new civic square, currently under construction, at the Holywood Arches in east Belfast. For more details, please click BBC.


Why has this Irish American man given £100k to a Belfast school?
Meet the big-hearted Irish-American philanthropist who donated an incredible £100,000 towards a new playgroup centre for a Belfast integrated school. Kevin Curley, who lives in Dallas, Texas, was inspired to help 12 years ago when he met representatives from the Integrated Education Fund in France. They struck a chord with Mr Curley, who describes himself as a lifelong Catholic and married to a Protestant woman. They brought up their children attending both Catholic and Protestant services. For more details, please click Belfast Telegraph.


Belfast dream trip for boy who made giant Titanic out of Lego
When Brynjar Karl from Reykjavik, Iceland watched YouTube clips about Titanic he decided he must visit the city where the world famous vessel was built. The 12-year-old studied the doomed liner's history and then spent 11 months making a six-metre model from 56,000 building blocks with help from his family. Brynjar, who hopes to be a cruise ship captain when he is older, was given VIP treatment at the Titanic Belfast visitor attraction yesterday. For more details, please click Belfast Telegraph.


Ireland is doing its best to make caravan holidays a thing again
Vintage caravans, clamping, yurts and other off-beat accommodation options are getting a new quality standard under Fáilte Ireland's family of approved operators. The tourism body has expand its assurances for the first time to cover more than run-of-the-mill hotels, hostels and B&Bs, introducing a "welcome standard" for quirky stays. It will cover everything from shepherd huts or yurts to lighthouses to cater for the major changes in the types of accommodation it says people now want. For more details, please click Journal Ireland.


Ice baths from Dromore keep Wimbledon aces cool
A Co Down manufacturer 's ice baths are soothing the limbs of tennis players from around the world at Wimbledon. ET CryoSpas in Dromore, shipped eight of its spas to the championship. No doubt they'll be a welcome post-match retreat after soaring temperatures heralded the start of the annual lawn tennis pilgrimage to SW19, which yesterday saw defending champion Novak Djokovic sail through his first round match on Centre Court. For more details, please click Belfast Telegraph.


Shane Lowry receives PGA membership boost
Shane Lowry has accepted special temporary membership for the remainder of the 2014-15 PGA Tour season which should increase his chances of earning his card for 2016. The Tour announced that Lowry, South African Branden Grace and Cameron Smith have accepted temporary membership after producing strong showings earlier this month in the US Open, each finishing the event at Chambers Bay with more non-member FedExCup points than the total of the player who qualified at No. 150 on last year's list. For more details, please click RTÉ.

June 29

Emigration and Ireland: The evolution of how the Irish say goodbye
For centuries, emigration has been tat the forefront of Ireland's current affairs and, if you've any doubt, you need only scan the vast repertoire of Irish folk songs that have passed from generation to generation. These songs can act as voices from the past and as historical reference points. Recordings that come to mind include Green Shamrock Shore, The Green Fields of America, The Green Fields of Canada, all the way up to the modern classics of Island of Australia and The Fairytale of New York. For more details, please click Journal Ireland.
Photo Credit: Shutterstock/©Antonio Gravante


Birthplace of the Orange Order reopened as a museum
Sloan's House in Loughgall, Co Armagh is where the institution was formed in 1795 in the wake of the nearby Battle of Diamond between Protestants and Catholics. The refurbishment is part of an EU-backed £3.8 million project which has also seen a new Orange museum open in Belfast. The Loughgall dwelling has undergone a major extension to cater for additional museum exhibition areas and provision of detailed information relating to the early history of the Orange Order. For more details, please click Belfast Telegraph.
Photo Credit & Related Details: Armagh Orange


Home of Blasket writer set to begin restoration
The restoration of the ruined home of the late Blasket Island writer, Tomas Ó Criomhthain, is expected to start soon. The works follow the allocation of a €45,000 grant by the Department of Arts, Heritage and the Gaeltacht. Only the ruins' of four walls remain. The plan is to recreate the structure as it looked in the 1920s/30s when the island's literary output was at its peak. Micheal de Mordha, manager of the Blasket Island Interpretive Centre at Dunquin said the grant was another step towards opening the island as a national historic park. For more details, please click Irish Examiner.
Photo Credit & Related Story: Irish Independent/onad an Bhlascaoid/The Blasket Centre


The Irish bishop and his tiger skin trophy
Chance items in auction salerooms can bring to life the most unexpected aspects of our history. Among the lots on view at Sheppard's in Durrow, Co Laois this weekend, is the skin – complete with stuffed head – of a tiger shot in India in 1911. Remarkably, a photograph of the moment the tiger was shot has also survived and the rare combination will go under the hammer with an estimate of €800-€1,200. Despite appearances, this particular huntsman doesn't quite fit the stereotype of a pith-helmeted, British colonial official. He was, in fact, a Church of Ireland bishop. For more details and video clip, please click Irish Times.


Popular American TV show could be a boost for Killarney tourism
Tonight (Monday June 29) a very special edition of ABC's hit romantic reality series The Bachelorette will air in the USA, featuring Ireland and Killarney as the perfect romantic backdrop. This year's Bachelorette, Kaitlyn Bristowe is currently in the midst of a romantic journey as she meets 25 handsome and charming men. In Monday's episode, the backdrop of the show is Ireland, and in particular Killarney, with Randles Hotel Killarney hosting the remaining suitors vying for Kaitlyn's heart. For more details and pics, please click RTÉ.


Pensioners partying harder than their grandchildren
They may have four decades on Irish twenty-somethings but new research has revealed that old age pensioners are partying harder than their younger counterparts. New research has shown that 69pc of pensioners enjoy a drink and enjoy a session* three to four times a week, while twenty-somethings manage an average of two. The older population is also said to exercise more than the younger generation with 17pc exercising daily compared to 12pc of youngsters. Older people are also more social beings and have an average of 10 close friends. For more details, please click Irish Independent.
Photo Credit: Session Obsession
* A session is a traditional music performance in a pub


165 jobs announced for Dublin, Sligo, Cork and Kerry
AbbVie, a medical devices company, is to create 50 jobs at its Ballytivnan site in Sligo over the next four years. This is in addition to 75 jobs created at the site since AbbVie was launched in 2013. In Dublin, US technology company Wrike is to establish its European headquarters with the creation of 50 jobs over the next two years. A further 65 jobs are to be created across a range of food start-ups in Cork and Kerry as a result of the Food Academy, a collaboration between Bord Bia, SuperValu and local authorities. For more details, please click RTÉ.


Why Dublin Bay is now the hottest ticket in town
Recognised last week by UNESCO, the scenic bay has long been an under-used resource. But one boat tour operator runs a trip which has seen an on-board performance by a famous rock band, offers seafaring couples a chance to sip champagne on their wedding day and is a great vantage point for spotting dolphins. Along the way you can also enjoy first-class views of the Poolbeg chimneys, Ireland's Eye and the Baily Lighthouse. Eugene Garrihyis the man behind Dun Laoghaire-based Dublin Bay Cruises. For more details, please click Irish Herald.


Married couple discover WW2 coincidences of their fathers
A married couple, born thousands of miles apart, have revealed how they discovered their fathers had an unlikely wartime connection. Ed Heron is originally from Montreal in Canada while his wife Brea is from Newry, Co Down. The couple met in the 1960s in Lincolnshire, where they were both teaching. They would later discover that many years before, there was a good chance that their fathers had encountered each other while fighting in World War Two. For more details, please click BBC.

June 28

Famine memorial near site of Irvinestown workhouse unveiled
A new memorial has been unveiled to the victims of the Great Famine who lie in unmarked graves near the site of the workhouse in Irvinestown, Co Fermanagh. The famine graveyard is in the middle of a housing estate, but there are no headstones to record who is buried there. It was known as the pauper's graveyard and opened in 1847 at a time when many people were dying.The memorial stone records the names of towns with workhouses and a nearby famine pit, while a ship represents those who sailed away in search of a better life overseas. For more details, please click BBC.


The Top 10 Irish beaches according to Tripadvisor readers
Tripadvisor has announced its top 10 Irish beaches as part of their 2015 Travellers Choice Awards. Inchydoney in Clonakilty, Co Cork scooped the number one position as the best beach in Ireland, with one reader commenting "to walk along the beach in the warm Irish sunshine isn't far short of wonderful." After Inchydoney came Derrynane and Inch Beach, both in Co Kerry, in second and third place. Lahinch in Co Clare was fourth and Rossbeigh in Co Kerry was fifth. For more details & pics, please click Irish Times.
Photo Credit: Bryan O'Brien


Fascinating and often hilarious translation of Irish words and phrases
Ever wondered what a top British Embassy official does in his/her spare time? Well, on a recent visit to the National Archives of the United Kingdom , Dr Stephen Kelly came across a fascinating – not to mention at times hilarious – document: Irish Illusions – A Working Glossary (available from NAUK Cabinet Office 164/1729). Written by David E. Tatham of the British Embassy in Dublin during the early 1980s, as the title suggests, this document contains a glossary of key Irish phrases and words. In the foreword to Irish Illusions – A Working Glossary, Tatham acknowledged that he first decided to compile this glossary shortly after he arrived to Ireland in 1981. For more details, please click Journal Ireland.
Photo Credit: Kiwi Photograhy/Irish Corner


One of Ireland's best high crosses is hidden in a small Kildare village
In the latest edition of the Hidden Heritage series, archaeologist Neil Jackman explores the atmospheric ruins of Coppinger's Court in Cork, and he pays a visit to one of Ireland's true historic treasures – the stunning High Cross of Moone in Kildare. One of Ireland's true historic treasures, the Moone High Cross is a remarkable piece of early medieval artistic craftsmanship and is believed to date from around the 8–9th century. It is sculpted from granite, and it is carved in a truly unique style. For more details, please click Journal Ireland.


Gallery: Dublin Pride 'biggest ever' as thousands take to streets
Organisers of the Dublin Pride Parade have branded it the biggest ever. Thousands of people turned out at the Garden of Remembrance earlier before marching through the streets of the city. The party is not yet finished, as the carnival is continues at Merrion Square this evening. The parade is the pinnacle event in the 10-day Dublin Pride Festival, and its chair, Jason Flynn, is feeling extremely proud. "It's without doubt the biggest we've ever seen," he said. "I don't even want to begin estimating how may people have taken part this year. It's huge." For more details and photos, please click Breaking News Ireland.


Lollipop brothers form double act to keep pupils safe
Meet the Kerr brothers who are lollipop men with a difference. That's because the safety-conscious siblings are not just ordinary school patrol men - they BOTH work on the same crossing as a danger-diverting double act. They are believed to be the only brothers in the UK and Ireland to share the same crossing. North Road - a town centre dual-carriageway section in Ballymena - is deemed so dangerous by the authorities that two patrol personnel are needed at peak times. And working with each other on both sides of the road it is a good job they get on. For more details, please click Belfast Telegraph.


Double gold for Ireland as Katie Taylor and Michael O'Reilly reign supreme
Ireland's Katie Taylor strengthened her claim to be the greatest women's boxer of all time as she outpointed Estelle Mossely of France to claim the 18th major title of her career at the European Games in Baku, adding the inaugural lightweight gold to her Olympic crown and five world championship titles. And team-mate Michael O'Reilly made it double boxing gold for Ireland when he shocked home favourite Xaybula Musalov to claim the middleweight title in a rousing scrap in front of Azerbaijani president Ilham Aliyev. For more details, & video clip, please click Irish Independent.


Swimmers Close Out European Games with Two Irish Records
Irish swimmers ended their European Games campaign on a high closing out the Games with a new Irish Junior Record in the men's Medley Relay and a semi-final and second Irish Record of the week from Emma Reid in the 50m Butterfly. Reid topped off an impressive week at the pools securing a place in the 50m Butterfly semi-final with a 28.16 second swim to progress from the heats. The 16 year old Ards swimmer had already made semi-finals in the 100m and 200m Butterfly earlier in the week, breaking the 100m Butterfly Irish Junior Record on Thursday. For more details, please click Swim Ireland.


Ireland's new world champion makes big sacrifices
While the majority of Irish sports fans were lamenting their football team's failure to beat Scotland in a vital Euro 2016 qualifier the weekend before last, a big achievement by another group of athletes from Ireland went largely unnoticed. Competing at the World Powerlifting Championships in England, the Irish side took home the title of best team and won several medals to boot. One man who played as big of a part in the achievement as anyone was Leitrim native Tommy 'Spike' McCormack. For more details, please click Journal Ireland.
Photo Credit: Morgan Treacy/INPHO

June 27

50 great days out in Ireland
The Irish Times Best Day Out in Ireland competition set out to find the country's most impressive visitor attractions, leisure experiences and outdoor destinations, and asked Irish Times readers to help by nominating their favourites. They got more than 1,900 entries. The competition – run by The Irish Times in partnership with Discover Ireland – covers all counties of Ireland, north and south. "Days out" include heritage experiences, outdoor activities, galleries, museums and more. Here are 50 of the most intriguing, novel and plain brilliant-sounding suggestions we received from readers. For more details, please click Irish Times.


Dublin man crowned S.Pellegrino Young Chef 2015
Dubliner Mark Moriarty was crowned S.Pellegrino Young Chef 2015 in Milan on Friday night. Following an exciting full day of competition and the Grand Final on Friday, the 23-year-old, representing Ireland and the UK, saw off the challenge of other talented young chefs from around the world to claim the title. He triumphed with a menu of Celeriac Baked in Barley and Fermented Hay, Cured and Smoked Celeriac and Toasted Hay Tea. Speaking about his win, Moriarty said: "I feel extremely proud to have won a competition of this size and this calibre, representing the whole of the UK and Ireland." For more details, please click RTÉ.


Dublin's doll hospital and teddy bear clinic closes today
The much loved Doll and Teddy Bear Hospital is to close its doors today for the very last time. Dubliners will remember the Doll's Hospital on Mary Street, which closed in 1977. In 1984, husband and wife Melissa and Chris Nolan opened a new Doll and Teddy Bear Hospital on 62 South Great Georges Street. Over three years ago, it moved to the top floor of the Powerscourt Centre on South William Street. For more details and photos, please click Journal Ireland.


Theatre of Food set to thrill Electric Picnic revellers
Those lucky enough to have nabbed a ticket to sold out EP 2015 don't just have a weekend of music to look forward to as the festival's annual Theatre of Food looks set to thrill revellers with a bursting line-up of notable Irish food lovers. The Theatre of Food has become a regular addition to the Stradbally festival in recent years offering Picnic-ers the opportunity to meet and mingle with some of the best chefs, food writers, and producers in the country. For mor details & photos, please click Irish Independent.
Photo Credit & Gallery: Tony Kinlan


Teen matelots muster for Tall Ships trip
More than 40 teenagers will join a delegation of around 100 sailors from Northern Ireland setting sail on an epic voyage across the North Sea with the Tall Ships. As the countdown to the popular event continues, novice mariners will join seasoned matelots aboard the fleet of vintage vessels. It will be the third time Belfast has hosted the Tall Ships, and this year's event will feature twice as many of the massive Class A ships than 2009. For more details, please click Belfast Telegraph.


Scratch card turns €2 debt between brothers into €50,000
Two young brothers from Cavan are now €50,000 richer after one of them was careful to pay back a €2 debt. Declan McManus owed his younger sibling Damien €2. After receiving the payout, the 23-year-old Mace worker decided to buy a scratch card. "I won a fiver on that Scratch card, so I thought I'd buy another," he said. He scratched the All Cash "right away" in the shop he works in with Declan on the Dublin Road in Killeshandra. "I couldn't believe it when I saw I'd won the €50,000!" he told reporters yesterday. For more details, please click Journal Ireland.
Photo Credit: Adrian Donohue/National Lottery


Dublin couple collect €2.9m Lotto cheque
A happy couple from North County Dublin arrived at Lotto HQ today (Friday) to claim their €2,917,462 Lotto jackpot from Wednesday's night's draw. The happy couple, who wish their win to be private, only discovered this morning (Friday) that they had won Midweek Lotto. The couple, who are nearing retirement, have some plans for the win. "We'll be looking after family and planning our retirement in style! But the first thing we will do is go on a big sun holiday and chill out for a while," said the lucky wife. For more details, please click Breaking News Ireland.


Ireland crush China to book quarter-final spot
Alan Sothern scored a hat-trick as Ireland thrashed China 6-0 to seal their place in the quarter-finals of the Hockey World League in Antwerp with one pool game to spare. Today's victory secured Ireland's spot in the quarter-finals ahead of Sunday's final pool encounter against Belgium. A top-three finish in the tournament would guarantee Ireland a place at the 2016 Olympics while finishing fourth or fifth would also provide a strong chance of reaching Rio. For more details, please click RTÉ.


Michael Hoey shoots 65 to lie 10 under at BMW International Open
Michael Hoey fired an impressive second-round 65 to lie 10 under par at the BMW International Open in Munich, two behind leader Rafa Cabrera-Bello. Hoey carded nine birdies and two bogeys for the best round of the day and shares third place with Lasse Jensen. "I knew the greens would be better today and I putted well. There was an opportunity to shoot seven under and I did that," said Hoey after his round. Darren Clarke made the cut with a round of 71 to finish on three under. For more details, please click BBC.

June 26

Mini-heatwave on the way
Temperatures are expected soar in to the high 20s (70s) next week. Met Éireann is forecasting a "mini-heatwave" with high pressure to the east keeping the rain at bay. Temperatures may even reach 29 (84) degrees in some parts. However, meteorologist John Eagleton said this high pressure brought with it the risk of thundery showers. "Temperatures will take a jump next week, with a mini-heatwave by the middle of next week, up to 26C (78) next Wednesday. That carries the risk of showers breaking out in the heat," he said. For more details, please click Breaking News Ireland.


RTÉ takes a moment to reflect on appeal of Angelus
The national broadcaster is planning to revamp the "reflective" minute before the 'Six-One News'. Yesterday, it sent a letter to Atheist Ireland saying it wanted to make the slot more "accessible to people of all faiths and none". The broadcaster said the one-minute slot, which features the 18 chimes of the Angelus bell, was part of Ireland's "unique cultural identity". It currently features short films of people and not the Catholic Angelus prayer. For more details, please click Irish Independent.
Photo Credit & Related Story: RTÉ


'At Howth, a great colony of otherworld creatures travel nightly'
In the first of a series of excerpts from Handbook of the Irish Revival: An Anthology of Irish Cultural and Political Writings 1891-1922, WB Yeats describes how "ghosts and goblins do still live and rule in the imaginations of Irish men and women". A good deal of WB Yeats's work was informed by his idea that the richness of the Irish folk imagination owed much to the enduring rhythms of Irish life. He was consoled by the fact that Ireland had not been transformed by the homogenising forces of industrial capitalism as Britain had over the course of the nineteenth century. For more details, please click Irish Times.


Kerrygold is making booze now – yes, that Kerrygold
Kerrygold is known worldwide for its dairy produce, but today it announced that it's branching out intoalcoholic beverages. The butter brand launched Kerrygold Irish Cream Liqueur in Dublin Airport today. We know what you're thinking: does it have… butter in it? Worry not. It's actually just a blend of cream, Irish whiskey and chocolate. In fact, Kerrygold states that what distinguishes this liqueur from the rest of the pack is the "distinctive cream from Irish grass-fed cows". For more details & photos, please click Journal Ireland.


Aston Martin Ulster up for auction
It is 80 years old and more beautiful than ever. This week, someone is likely to pay around £2m to take it home. The Aston Martin Ulster was the essence of pre-war motorsport - cavalier, frivolous and fast. When the team arrived in Northern Ireland for the 1935 Ards TT, expectation weighed heavily on their shoulders. Aston Martin had won its class the previous year and finished third overall against cars with much bigger engines. The TT began from what is now the A20 in Dundonald, Co Down. For more details, please click BBC.


American social media management company creating 100 new jobs in NI
Metaverse Mod Squad, is seeking to employ people with technical and marketing experience as well as new graduates. Announcing the investment, Enterprise, Trade and Investment Minister, Jonathan Bell, said: "I welcome the decision by Metaverse to choose Northern Ireland as the location for its new European operations centre. "This is a good news story for Derry as the 100 new jobs will offer employment to a wide range of people, from those with technical and marketing experience to new graduates." For more details, please click BBC.


The good people of Waterford will not be told what to do
And in that spirit, they're organising an event to rail against a decision by Waterford City and County Council to ban swearing in public parks. Not just swearing though; smoking, picking flowers, flying model aeroplanes, BBQs are all out the window too. Enter the Waterford BBQ, Smoking, Skating, Flowerpicking, Model Aeroplane Flying and Cursing Fest 2015. The event, organised by Facebook user ForeverDole, is due to take place on 1 August and 1300 people have already said they're attending. For more details, please click Journal Ireland.
Photo Credit & Related Story: Crews Canoe


Katie Taylor survives close-fought battle to make final in Baku
Olympic champion and five-time world champion Katie Taylor beat Azerbaijan's Yana Alekseevna on a split decision to reach the women's lightweight final. In a close-fought battle, Taylor was pushed to the limit by Alekseevna, who was roared on by the partisan home crowd. The three judges all scored the bout 38-38 but two of them, from Poland and Finland, opted to give Taylor the final decision to book her spot in tomorrow's final against France's Estelle Mossely. For more details, please click RTÉ.


In a Championship of music, how would your county fare?
A musical representation of the GAA Championship would be a fine thing, especially if it were ever possible. Presenters from the TXFM radio show Parklife have instigated the formation of a 32-county-strong playlist, but they've instantly asked for loads of help. The original point of the exercise was to alleviate the clichéd success pattern that unravels at around about this part of the Championship every year. Imagine what it would be like if Olly Murs and One Direction were re-entered into the X Factor finals on a yearly basis, and you're on the right road. For more on this story please click Irish Times.

June 25

Orange Order museum will help 'unite Ireland's traditions'
Former President of Ireland Mary McAleese has praised a new £3.8 million museum charting the history of the Orange Order saying it will help promote understanding between Ireland's different traditions. Along with her husband Martin, Ms McAleese was among invited guests at the official opening of the interpretative centre in Belfast. The museum tells the story of the war between William of Orange and James II which culminated with the Dutch king defeating the Jacobean forces at the Battle of the Boyne in 1690. For more details, please click Irish News.
Photo Credit & Related Story: BBC/Graham Curry Photography


Irish tourism set for 'record year' as visitor numbers surge
Overseas visitor numbers to Ireland grew by 12.1pc in the first five months of the year, according to CSO data released today. The growth sets Ireland on a course for its best ever year in tourism. Ireland is now in its fifth consecutive year of growth in visitor numbers, with the economic recovery, expanding air routes, a 9pc VAT rate for the sector and marketing initiatives like the Wild Atlantic Way and The Gathering all apparently paying dividends. For more details, please click Irish Independent.
Photo Credit & Related Story: Irish Times/Hon Lau/Getty Images


VIDEO: Daring Donegal climb in glorious sunshine
Pro climber Iain Miller took advantage of some of the recent sunny weather to record this absolutely stunning – and heart-pounding – view of a climb of the Cnoc na Mara sea stack in Donegal. Sea stacks, if you don't remember from school, are formed when the coastline is eroded completely away - but unevenly, leaving tall vertical pillars of rock behind. This particular one is 100 metres tall, off the South West Donegal coast - not an easy climb. But the view from the summit is spectacular. To watch the videos, please click Breaking News Ireland.


Viral videos see Facebook phenomenon Cian Twomey in TV talks
Love him or hate him, Cian Twomey's a Facebook phenomenon producing some of the most-watched viral videos. The young Cork filmmaker and vlogger behind the 90-second 'when your girlfriend...' comedy clips inspired by his real-life girlfriend, Emily, could be coming to a TV screen near you soon. The 20-year-old set up his Mr Cian Twomey Facebook page in October 2013 — it has just soared passed the 1m fans mark while his videos have been watched over half a billion times. He has been in serious talks in recent days which could take his career to another level. For more details, please click Irish Examiner.


US call centre firm creating 140 jobs in north Belfast
TeleTech in Colorado is hiring new staff for its Duncairn Gardens base after landing a contract to work with an international mobile phone operator. The company held a number of recruitment days at its north Belfast base this week and last. The announcement comes a year after the loss of a major contract led to 197 jobs being cut at the call centre in Duncairn Gardens. But the new posts have been welcomed by North Belfast SDLP MLA Alban Maginness. He said: "If jobs are being created, then it's a great thing for any community - particularly in north Belfast. For more details, please click Belfast Telegraph.
Photo Credit & Video Clip: BBC


Dublin Bay gets UNESCO biosphere designation
Originally covering Bull Island, the designation will now cover 300 square kilometres of the sea and Dublin city and county. There are over 600 biospheres worldwide, but the only other one in Ireland is Killarney Park. The announcement was made today by Minister for Jobs, Enterprise and Innovation Richard Bruton. Shaun Quinn of Fáilte Ireland said: "This recognition of Dublin Bay also dovetails with Fáilte Ireland's work to reposition Dublin as the 'city by the sea'." For more on this news item, please click RTÉ.
Photo Credit: Paper Blog/Dublin Bay Cruise


Young Irish chef makes world finals
Mark Moriarty may only be 23 but he already has a lot on his plate. He is in the running for the international title of San Pellegrino young chef of the year. In November, Mark entered the competition and was shortlisted as a finalist for the UK and Ireland leg of the contest. "I went to London in February and managed to win. I think I'm the first person from Ireland to represent the UK and Ireland region in this competition so that's pretty cool," he said. He now goes forward to the world final, in Milan, tomorrow. For more details, please click Irish Examiner.


Belfast hills dig reveals historical gems
From the neolithic to the medieval period, a host of historical artefacts have been hiding in the Belfast hills. But now, for the first time, the dirt has been dug up by archaeologists eager to find out more about our NI ancestors. Perhaps the most interesting find has been the foundations of a house dating back to the 1300s.
The archaeologists said it is a hugely significant find, opening another door into the past and allowing us to learn more about how people used to live. For more details, please click BBC.


Belfast's Brendan Irvine into Baku light-fly final
Belfast boxer Brendan Irvine guaranteed himself at least a silver medal at the European Games after producing another superb performance in Baku. Irvine fought back from losing the first round against Ukraine's Dmytro Zamotayev to earn a unanimous points win in his light-flyweight semi-final. The St Paul's club-man had clinched his semi-final spot by beating Azerbaijan's number one seed Salman Alizada. Irvine produced more heroics on Wednesday to book his final place. For more details, please click BBC.
Photo Credit & Related Story: Journal Ireland/Ryan Byrne/INPHO

June 24

Aurora Borealis visible from Ireland due to huge solar storm
The storm gave people across the UK and Ireland the chance to see beautiful auroras. Kenneth McDonagh in Ballyshannon, Donegal said "To see the northern lights during the summer solstice is a very rare sight and to capture it is something extraordinary, especially as a display like last night has never been captured over Ireland this time of the year." During severe solar storms such as the one that hit the earth last night, auroras can be seen much further south than normal. For ,pre details, please click Irish Independent.


Rare copy of Ulysses expected to fetch €100k at auction
A signed first edition of James Joyce's Ulysses is part of a large collection of the author's work to be offered at Bonhams Fine Books and Manuscripts sale in London today. The pre-auction estimate for the first edition, which was published in Paris in 1922, is around €100,000. Bonhams says the book is a presentation copy, printed on handmade paper, which was given to Lewis Galantiere, an American translator of French literature living in Paris. For more details, please click RTÉ.


Irish University team discovers cold-water coral
A UCC-led team of scientists has discovered a previously unseen cold-water coral. The find may double the amount previously thought to exist in Irish waters. The discovery was made by scientists on the Marine Institute's RV Celtic Explorer. Professor Andy Wheeler of UCC investigated a submerged vertical cliff 800m below the sea surface and found it covered in cold-water coral. The discovery site has already been designated a special area of conservation. For more details, please click Irish Examiner.


Confiscated 1916 Irish flag to be returned to Limerick
A historic tricolour confiscated by British troops after it was hoisted during a mobilisation of volunteers in Limerick is to be returned for display in the city museum next year. After soldiers from the Leinster regiment left the city, they took the flag with them and it ended up in the Imperial War Museum in London in 1935. Limerick councillor Maurice Quinlivan madesome inquiries, and the museum has agreed to return it on a long-term loan. For more details, please click Irish Examiner.
Photo Credit: BBC Archive


First Irish Western to debut at Galway Fleadh
The first ever Western made in Ireland, An Klondike is getting a western debut after it was selected as the closing film at this year's Galway Film Fleadh. The film tells the story of the Connolly Brothers, three Irish emigrants who travel from Montana to the Yukon during the Klondike gold rush of the 1890's. Produced by Galway-based Abú Media Films, it follows the Connollys to the town of Dominion Creek where they become embroiled in a deadly feud. For more details, please click RTÉ.


Fr Peter McVerry awarded France Ireland Human Rights
Campaigner for the homeless Fr Peter Mc Verry has received an award for his lifelong contributions to society. The France Ireland Human Rights Prize was awarded to the Belfast-born man by French ambassador to Ireland Jean-Pierre Thebault and comes with €100,000 for the recipient to further their humanitarian work. "I'm delighted to receive the award because again it highlights the issue of homelessness. By highlighting the issue it also says to homeless people that they are important," Fr Mc Verry said. For more details, please click Irish Independent.
Photo Credit & Related Story: Cyril Byrne/Irish Times


105-year-old Dublin woman shares her secrets to a long and healthy life
"Plenty of fresh air, plenty of good food and an odd sherry", that's the secret to living a long and healthy life according to Elizabeth Dempsey. The Dublin woman celebrated her 105th birthday this afternoon (Tuesday) surrounded by her family at Ailesbury Nursing Home in Sandymount. When asked what the key to living such a long life was, Elizabeth, better known as Lizzy said she didn't get stressed "I don't know…it's just that I had a very even existence, I just worked nice and quietly. I had a nice calm sort of life and a nice job." For more details, please click Journal Ireland.


Katie Taylor into Baku semi-finals
Ireland's Olympic champion Katie Taylor guaranteed herself another championship medal as she won her quarter-final at the European Games in Baku. earned a unanimous victory over battling Swede Ida Lundblad. In addition to her 2012 Olympic triumph, lightweight Taylor has won five straight world titles and six successive European gold medals. Irish middleweight Michael O'Reilly also clinched a medal but heavyweight Darren O'Neill lost his quarter-final. For more details, please click BBC.


A Championship summer: The story so far
And so every county has seen action in the 2015 GAA championship. In hurling, Antrim have already exited the scene, though they do have an Ulster championship to play for. That competition; however, is not part of the quest for Liam MacCarthy. Carlow, Laois, London and Waterford waved goodbye to the football championship last weekend – all fallers at the first hurdle in the back-door race. An assessment of the fare served up so far leaves us with more than a few talking points. To read this news item and many others, please click RTÉ.
Related Story: Irish Herald/So who will win the Liam McCarthy cup?

June 23

Tipperary hurling great Jimmy Doyle , RIP
It has been announced that Tipperary hurling great, Jimmy Doyle, passed away on Monday, aged 76. Doyle, from the Thurles Sarsfields club, won six All-Ireland senior hurling medals in the period from 1958 to 1971, as well as nine Munster titles. He also captained Tipperary to All-Ireland victory in 1962 and 1965 and was an All-Ireland runner-up on three occasions. He was the holder of seven National League medals and was also an eight-time Railway Cup winner with Munster. For more details, please click RTÉ.


Amazing fun-filled funeral service for actor Peter Quigley, RIP
Belfast's Lyric Theatre has staged one of its most unusual productions - a funeral send-off for an actor whose dying wish was to have his farewell 'performance' there. And in keeping with Peter Quigley's flamboyant and unconventional lifestyle, his bejewelled white coffin was accompanied by a samba band and dancers down Ridgeway Street where bunting had been erected on lamp-posts. To watch the video, please click Belfast Telegraph.


Why will lots of bonfires be lit across Ireland tonight?
It's more than likely people are celebrating bonfire night, also known as St John's Eve. St John's Day is celebrated annually on 24 June – marking the birth of John the Baptist. The night before is linked to the summer solstice and sometimes referred to as midsummer's eve, but is known as 'bonfire night' in many parts of Ireland. Fires were originally lit as part of a Celtic celebration to honour the goddess Áine, who was associated with the sun, fertility, and protecting crops and animals. For more details, please click Journal Ireland.
ED. NOTE: To read our article, please click St John's Eve in Old Ireland


RTÉ wins prestigious radio award
RTÉ Radio has been named Broadcaster of the Year at the 2015 New York Festivals International Radio Awards. It is the third time in four years that RTÉ has won the overall award, ahead of stations from 32 countries. In addition to being named Broadcaster of the Year, RTÉ also received a total of 34 awards in the radio categories, including 23 medals for individual programmes on RTÉ Radio 1 and RTÉ lyric fm. Jim Jennings, Managing Director of RTÉ Radio, said: "For RTÉ to be named New York Festivals' Radio Broadcaster of the Year for the third time is truly an honour." For more details, please click RTÉ.


Northern Ireland's biggest private sector employer sold
Northern Ireland's biggest private sector employer, Moy Park, has changed ownership in a deal worth £900m between two Brazilian firms. Marfrig, which has owned the poultry firm since 2008, has sold it to another meat company, JBS. Moy Park's headquarters are based in Craigavon, County Armagh, and it supplies chicken products to supermarkets across Europe. It employs more than 8,000 staff in Dungannon, Ballymena and Craigavon. To read this news item and many others, please click BBC.
Photo Credit & Related Story: Belfast Telegraph


Irish milliner had royal inspiration for her latest collection
Galway-based Caithriona King looked to stylish Kate Middleton for influence when designing her new season collection. Caithriona, who was the recipient of the Irish Fashion Innovation Award for Millinery admits she has always had a penchant for regal fashion and is a big fan of the Duchess of Cambridge's elegant and refined style. In homage, Caithriona has designed an 'Inspired By.. Kate Middleton' collection of headpieces truly fit for a princess. For more details, please click Irish Independent.
Photo Credit: Catriona King/Mariusz Bartosinski Photography


'How could I say no?' asks Aoibhin Garrihy after pet proposal
The actress, best known for playing Neasa Dillon on the popular RTÉ soap, got engaged to long term love John Burke over the weekend. The Dublin beauty was all smiles after her businessman other half popped the question in a unique way. Instead of opting for the traditional method of getting down on one knee, John enlisted the help of the couple's pet pooch to help him with the proposal. For more derails, please click Irish Herald.


Rory McIlroy shuns VIP treatment & queues up for Titanic tickets
Scores of visitors couldn't believe their eyes as the world's number one golfer waited patiently in line with them. "I thought he would have had the red carpet rolled out for him," said one man. But Rory clearly didn't want any special favours. Usually, celebrities whose representatives tell the centre in advance about their stars' planned visits do get five star pampering. "Rory looked quite content to do his own thing without any fuss and at the end of his tour he collected his souvenir like everyone else " one woman said. For more details, please click Belfast Telegraph.


NI's Sean McComb clinches boxing medal in Baku
Belfast boxer Sean McComb ensured at least a bronze medal at the inaugural European Games in Baku by winning his lightweight quarter-final on Tuesday. McComb secured a unanimous points decision over Turkey's Yasin Yilmaz, with all three of the judges' scorecards reading 29-28 in his favour. The 22-year-old southpaw, a member of the Holy Trinity club, will face Albert Selimov in Friday's semi-final. For more details, please click BBC.
Photo Credit & Related Story: RTÉ/Imphota.ie

June 22

Irish Defence Forces share their touching Father's Day messages
With many Irish soldiers serving overseas on peacekeeping missions today (Father's Day) marks another special day in the calendar that they are missing out on with their familes. In a touching move from the Irish Defence Forces social media team, service men and women are sending home their messages to their families. To read the messages accompanied by photos, please click Breaking News Ireland.


Gods ignore prayers for sun on longest day
Pilgrims took to the ancient peaks of the Co Kerry mountains yesterday, as part of the annual tradition of celebrating the summer solstice, during which set dances and ritualistic re-enactments were offered up in honour of the goddess Danú. But those efforts, part of the Killarney Walking Festival which took hikers some 2,300 feet up the Paps of Danú mountain, were met with only cool temperatures and overcast skies. It was much the same elsewhere on the island of Ireland. For more details, please click Irish Independent.
Photo Credit & More Details: Active Me Ireland


Irish IT group to create 100 jobs
Evros Technology plans to create 100 jobs this year across its offices in Dublin, Cork, Waterford and Kildare. Established in 1990, Evros Technology Group designs, supplies, implements and supports IT infrastructure for organisations. It currently employs 250 people across three business divisions at its offices in Dublin, Cork, Waterford and Kildare. The company says it has undergone rapid growth over the past five years and currently monitors and manages over 100,000 devices around the clock from a new 60,000 square foot technical support facility in Cherrywood in south Dublin. For more details, please click RTÉ.


An Irishwoman's Diary on Youghal, Dromana and the FitzGeralds
The regrettable news that Glin Castle, the famed ancestral home of the late Desmond FitzGerald , Knight of Glin, has been put up for sale makes it all the more remarkable that another FitzGerald demesne is about to celebrate 800 years of continued occupancy by the same family. Originally FitzGerald lords of Desmond and the Decies, the Villiers-Stuarts of Dromana in Co Waterford continue to hold the territory along the Blackwater derived from a grant by King John in 1215. For more details, please click Irish Times.
Photo Credit & More Details: Dromana House


When Ireland was an Irish speaking island
In an engaging examination of the Irish language landscape in the late 19th century by Nicholas M Wolf, we learn that contrary to popular perception, the number of Irish speakers increased in the early 19th century as a natural result of the general rise in the population. "By the third decade of the 19th century, Mr Wolf writes, " it is estimated that Ireland was home to between three and four million speakers of the Irish language, more than at any other time in the history of this language community. For more details, please click Irish Times.


Co Armagh school voted best secondary school in the UK
St Patrick's High School in Keady received the recognition at the 2015 TES school awards in London on Friday night. The judges said the "innovative work and move away from banding, the amazing results achieved and rate of acceleration" made St Patrick's stand out. They also praised the school's work in the community. In 2011, only 51% of GCSE pupils at St Patrick's were achieving five A*-Cs including English and maths. By 2014 it had become the highest-performing non-selective school in Northern Ireland. For more details, please click BBC.
Photo Credit: St Patrick's High School


NI's largest science fair to take place at Ulster University for the first time
Beginning Tuesday, it will host the Sentinus Young Innovators Exhibition, incorporating the regional Big Bang UK science and engineering fair. Alongside the exhibition and competition, there will be a number of interactive science shows designed to bring science to life. This year will see the BBC One Show's resident TV scientist, Dr Marty Jopson (pictured) deliver his 'Record Breaking Science' show where he will delve into the science behind his recent TV world record successes and attempt another world record using science as the basis. For more details, please click Belfast Telegraph.


Brendan Irvine secure Ireland's first medal at European Games
The Belfast man silenced the home crowd by defeating Azerbaijan's national champion, the number one seed in the 49kg division, Salman Alizada. The 19-year-old Irishman found himself on the back foot in the opening round as the short but powerful Azeri came forward with solid punches. However, despite losing a close opening round, Irvine kept his cool and the second round was a clinic in shot accuracy as Irvine picked off the aggressor time and again with brilliant jabs and hooks before rolling out of trouble. For more details, please click Journal Ireland.


NI's Richard Chambers clinches bronze in Italy
Coleraine's Richard Chambers and Englishman Will Fletcher clinched lightweight double sculls bronze at the World Cup regatta in Varese. The pair finished behind France and Italy in their final. Italy moved through into second place as Chambers and Fletcher began to struggle but they held off the Americans to claim their second medal of the season. Richard's brother Peter and another Coleraine man rower Joel Cassells were part of the GB boat that took fourth in the lightweight four final. For more details, please click BBC.

June 21

Father's Day: Dads in literature
Fathers, as with all manner of human matter, come in many levels of loving and connected such as Bob Cratchit in the Dickens classic A Christmas Carol (1843) to the barely interested - as personified by Charles Ryder's father in Evelyn Waugh's Brideshead Revisited (1945). Mr Ryder senior, who enjoys rare books and reads openly in company, is a parent who having barely registered the fact that his newly returned son has even been absent, eagerly encourages him to set off again, anywhere. He is not the worst though, To read this feature article, please click Irish Times.
Photo Credit: Silver Screen Collection/Getty Images


Hundreds mark summer solstice at the Hill of Tara, Co Meath
It was chilly and slight overcast at 4.57am when the sun rose on the longest day of the year. But a break in the clouds allowed the light of the sun to be seen on the eastern horizon. People have been marking the summer solstice at the Hill of Tara for millennia. The solstice events have a distinct New Age feeling though they stretch back for thousands of years. Many made a weekend of it and the car park at the Hill of Tara was full by 4am on Sunday morning. Others camped out at the entrance to the hill. For more details & video clip, please click Irish Times.
Photo Credit: Ronan McGreevy


Druid school granted charitable tax-exemption status
Ireland's only Druid school has been granted charitable tax-exemption status for its advancement of religion. Con Connor, Ard Druí of the Celtic Druid Temple, said this status represented an official recognition of Ireland's indigenous, nature-based spirituality after a lapse of many centuries. The school, which is on a farm near Castlerea, Co Roscommon, offers a variety of courses relating to Druidism, such as baby namings, pagan weddings and "life-path guidance". For more details, please click Irish Times.
Photo Credit: Ireland's Druid School/Con Connor


Women deacons for Ireland?
The good news: Kilmore, Ireland, Bishop Leo O'Reilly wants the Irish bishops' conference to study women deacons. The bad news: The news reports misrepresent the latest Vatican statement on women deacons. To begin: A Catholic News Service article by Irish Catholic editor Michael Kelly changes facts. Kelly says it's a dead idea: No women deacons. He writes: "The permanent diaconate belongs to the sacrament of orders, which the church believes is limited to men alone." For more details, please click National Catholic Reporter.
Photo Credit & Related Stoy: The Telegraph


A walking trip down the Dingle Peninsula – known as the Kerry Camino
The Camino traces the route that St. Brendan took when he walked along the peninsula in the sixth century spreading Christianity from Tralee to Dingle. Tadhg Peavoy made the journey with Ireland Ways– an enterprising start-up company, run by a Frenchman, Roland Monsegu, who fell in love with Ireland's countryside and transformed his passion into his business and livelihood. Ireland Ways organises everything: transport from Dublin, accommodation in The Kingdom, and anything needed along the route. For more details, please click RTÉ.


Vintage steam train embarks on week long tour of Ireland
It's the longest excursion of its kind in the modern age and among the 271 guests on board the Emerald Isle Explorer are Queen Elizabeth II's former bodyguard and a Buckingham Palace chef. The luxurious locomotive, with an engine built in 1932, is sweeping the four corners of the country including Dublin, Westmeath, Galway, Kerry and Kilkenny. Prices for the seven-day tour at the top end start at £2,900 (€4,000) and, at the bottom end, the cheapest seats are £1,695 (€2,300). For more details and video clip, please click Irish Independent.


A song for the islands of Ireland
Ireland's islands can be fascinating places, and one singer-songwriter is hoping they'll provide him with some unique musical inspiration this summer. Marty Ryan from Limerick is on a mission to travel around eight islands, playing a gig and then writing a song in two days. He has been to two islands – Bere and Inis Mór – so far, with another pencilled in for this Sunday. Ryan, who has been in bands since he was 15, is now a solo artist who performs under the name Anna's Anchor. For more details & video clip, please click Journal Ireland.


Lord Nelson drops anchor in Belfast
In less than two weeks' time Belfast Docks will be a hive of activity when around 80 vessels arrive for the Tall Ships Races. The Lord Nelson is the latest ship to arrive in Belfast for the event, which runs from July 2 to July 5. Lord Nelson is owned by the Jubilee Sailing Trust and is named after the famous British admiral. It is one of just two tall ships in the world that have been specially-designed to enable both the able-bodied and physically disabled to sail side by side and share the adventure and experience of tall ships sailing as equals. For more details, please click Belfast Telegraph.


Cool hand Lowry poised for final day shot at US Open title
Shane Lowry sits just three shots off the joint leaders after the third round of the US Open at Chambers Bay making the Irishman Europe's best chance of a fifth US Open victory in the last six years. The course and conditions have come in for a large amount of criticism, with Masters champion Jordan Spieth calling the 18th "unbelievably stupid" when played as a par four and Henrik Stenson comparing the greens to "putting on broccoli." For more details, please click RTÉ.


Donegal Soccer star weds childhood sweetheart
Soccer star Soccer star Seamus Coleman married childhood sweetheart Rachel Cunningham yesterday in his native Donegal. The 26-year-olds, who have been sweethearts for 11 years, shared their great day with up to 280 guests at St Mary the Visitation in Killybegs and later at a glitzy reception in Harvey's Point Hotel on the shores of Lough Eske beneath the Bluestack mountains. Ireland and Everton football stars were among the guests, with midfielder James McCarthy in the official wedding party as groomsman. For more on this story please click Irish Independent.
Photo Credit & Gallery: Irish Mirror

June 20

The Tipperary estate so big they needed a helicopter to snap it
Kncoklofty House in Clonmel is one of Ireland's largest country homes. It's so large that since it has been placed up for sale, the photographers have needed a helicopter in order to get the entire frontage into one shot. When the average Irish country home has two bays, or four, it is expansive; Knocklofty has no less than six and its insides span the equivalent of a whole estate of 40 average three-bed semis. Standing at 40,000 sq ft today, it was built "large" in the middle-to-late 18th Century by a returned immigrant from the Bronx. For more details, please click Irish Independent.


New pier at Doolin officially opened
At the Clare gateway to the Aran Islands, Public Expenditure Minister Brendan Howlin declared he was "on sacred ground" when opening the amenity which is expected to double the number of passengers on the ferry route to 200,000. Locals had been campaigning for a new pier for three decades and, until now, passengers heading to the Aran Islands at low tide had to be 'trans-shipped' off the existing small pier by currach to the larger ferry. For more details, please click Irish Examiner.
Photo Credit & Related Story: Irish Herald


Guinness maker Diageo links up with Visit Belfast
The international drinks manufacturer is to invest £100,000 over the next two years as part of its efforts to promote Belfast as a visitor destination. The company announced the link-up with tourism body Visit Belfast as it officially opened new offices in the city. The company employs more than 300 staff in three locations across Northern Ireland. Its new city centre offices will host local sales and marketing teams as well as its Ireland-wide customer services and credit management teams. For more details, please click Belfast Telegraph.
Photo Credit: Kelvin Boyes/Press Eye/PA


New Bombadier jet lands in Belfast
Stormont Executive ministers have joined workers at Bombardier in Belfast to celebrate a milestone week for its new passenger aircraft, the CSseries. The plane, which has two versions, was showcased for the first time at the Paris Air Show. On Thursday, the CS300 arrived in Belfast from Paris and was greeted by a water canon salute at George Best Belfast City Airport. Finance Minister Arlene Foster and Employment Minister Stephen Farry said it was a proud moment for Bombardier and its staff. The CSseries jets will go into service with airlines next year. For more details, please click BBC.


First major parade of this year's marching season takes place
The annual Tour of the North parade of 13 bands and hundreds of marchers made its way through parts of north Belfast via the city centre. The parade's route took it from Denmark Street to Hopefield Street via the city centre and Twaddell Avenue. Sinn Fein MLA Gerry Kelly welcomed the peaceful nature of this year's event. "I welcome the fact that tonight's Tour of the North has passed off peacefully and that the Parades Commission determination was respected," he said. For more details and photo gallery, please click Belfast Telegraph.


Couple win €2.9m Lotto jackpot playing children's ages
A delighted Midlands couple collected their Lotto jackpot win of €2,905,586 at National Lottery offices today (Friday). It was a share of the jackpot from Wednesday, June 10. The other share of this jackpot was collected last week by a happy couple from Dun Laoghaire. The Midlands couple, who want their identities to remain private, have been playing Lotto online since late 2014. "Our numbers were made up of our children's ages, and a significant family event." said the lucky husband over a glass of champagne in National Lottery offices. To read this news item and many others, please click Breaking News Ireland.
Photo Credit & Related Story: Irish Independent


Lowry hot on leaders' heels at US Open
Shane Lowry was relishing being in contention for a maiden major title after making the cut in the US Open for the first time on Friday. Lowry added a second round of 70 to his opening 69 at Chambers Bay to reach halfway at one under par, four shots off the lead jointly held by Masters champion Jordan Spieth and Patrick Reed on five under. Lowry was best of the Irish with Rory McIlroy's 72 leaving the reigning USPGA and British Open champion on four over and just inside the cut of five over. For more details, please click RTÉ.


Irish brother & sister hope to take the 2016 Olympics by storm
Back home in Raphoe, Donegal after a couple of grueling months training, Chloe Magee settles down at the family dinner table and looks up to see her brother and doubles teammate Sam. There is simply no escaping him. Living, working, travelling, and competing together takes its toll on the siblings — as it would with any relationship — but it's something that they are willing to withstand in order to succeed as a duo at the highest level in badminton. For more details, please click Journal Ireland.
Photo Credit: Cathal Noonan/INPHO


Northern Ireland gets set for the Giro d'Italia big bike ride
More than 3,000 keen amateur road cyclists - a fifth of them coming from outside Northern Ireland to take part in the event - will ride either one of the 173km or 58km routes through the stunning Mourne Mountains or Strangford countryside tomorrow. Former Irish professional Giro, Tour de France and world championroad racing cyclist and Gran Fondo ambassador Stephen Roche will join Sky Team rider Richie Porte on a VIP ride out today. For more details, please click Belfast Telegraph.

June 19

Former president Mary Robinson is very happy with the Pope
Today sees the release of a papal encyclical, Laudato Si ("Praised Be") on behalf of Pope Francis and it may turn out to be the most radical publication yet released by the Vatican. In the release Pope Francis outlines what he see as the steps that must be taken to arrest the "unprecedented destruction of the ecosystem". While the contention that the Pope is making some powerful new enemies has been made, reception to the encyclical has been very positive, with no less a luminary than former Irish president Mary Robinson calling it "a call for climate justice from one of the most influential moral voices on our planet today" this morning. For more details, please click Journal Ireland.


Historic All Hallows accepts lower bid so site can stay in education
All Hallows College rejected offers of more than €20m from construction firms and opted instead to sell its campus to Dublin City University for less than €10m. All Hallows spokeswoman Carolanne Henry said that three important criteria had informed trustees when selecting DCU's bid. These were a commitment to help students finishing their studies, care for staff through providing "the best possible" redundancy arrangement and providing the college with some form of legacy." It will be known as the DCU All Hallows Campus. For more details, please click Irish Herald.


Ireland's funniest signs
A great sign doesn't just provide information or direction. It brightens up your day in the most unexpected ways and the Irish Independent asked readers to submit their favourites. The research was prompted by the release of a book from Lonely Planet - 'Ultimate Signspotting', by travel writer Doug Lansky, which features funny signs from around the world. Lonely Planet's signs - for all their Lost in Translation LOLs - are well and good. But a good Irish sign brings a whole new level of absurdity to the mix. To view the full gallery, please click Irish Independent.


How did an Australian cat turn up in Armagh?
Mystery surrounds a starving, bedraggled stray cat taken in by a shelter in Co Armagh - after a health check revealed he came from Australia. Armagh Cats Protection took in the ginger cat, only to discover he was originally microchipped in Australia. He was also tagged in a London vet clinic, as a stray, in 2004. His owners, however, never linked their details to his record. How he got from Australia to London, and then across the Irish sea to Armagh, remains a mystery. For more details and photos, please click Breaking News Ireland.


Caledon Castle opens to public for first time in 20 years
Caledon Castle is one of the finest in Northern Ireland and Saturday will offer a rare chance to explore its natural beauty when it hosts a craft fair and family fun day in aid of local church funds. For over 200 years the prestigious estate has been maintained as the private home of the Alexander family, and throughout its 400-year history has played host to royalty and dignitaries. For more details, please click Belfast Telegraph.


Mexican tall ship docks in Dublin
Dublin Port Company and the Mexican Embassy in Dublin welcomed one of the world's most magnificent Tall Ships, the 1,800-tonne Cuauhtémoc, this morning. The vessel was met by Dublin Port's tugs Shackleton and Beaufort in a ceremonial escort, before docking at Sir John Rogerson's Quay at 10am. Launched in 1982, the Cuauhtémoc was the last of four windjammers built by Bilbao shipyards and is named after the last Aztec emperor who was imprisoned and executed by the conquistador, Herman Cortes, in 1525. For more details & photos, please click Irish Independent.


VIDEO: Humpback whale swims with paddleboarders in Cork
A humpback whale was caught on video swimming with paddleboarders in Inchydoney, West Cork yesterday evening. Corkman Jason Coniry can be seen in the video standing just feet from the whale on his paddleboard. "I still can't believe this happened but she swam right toward my board, rolled on her back and submersed just feet in front; she lifted me and the board very gently out of the water with her pectoral fin and then circled a few times passing under again," said Mr Coniry. For more details and to watch the video, please click Breaking News Ireland.


Battle of Waterloo bicentenary marked with Dublin service
The Duke of Wellington told his friends not to congratulate him after the victory at Waterloo, because what he felt most acutely was the loss of so many lives, the Church of Ireland primate, Archbishop Richard Clarke, has recalled. "The pity of war should never be far from our prayers and our thoughts at such a time as this," he said. He was speaking on Thursday at an Evensong service in Dublin's St Patrick's Cathedral, held to mark the 200th anniversary of Waterloo. For more details, please click Irish Times.
Photo Credit: Emmanuel Dunand/AFP/Getty ImagesEmmanuel Dunand/AFP/Getty Images


Irish climber to attempt the world's most dangerous mountain
A Donegal man will be the first Irish mountaineer to climb the world's most dangerous mountain K2 since the tragic death of Ger McDonnell in 2008. Jason Black from Letterkenny will begin the two month attempt to climb K2 next week with an experienced team of international climbers eight years after Irish climber Ger McDonnell perished after reaching the summit. Although Mt Everest is taller, many mountaineers believe that the K2 climb is more hazardous and one in four perish on the mountain. For more details, please click Irish Independent.

June 18

Irish blood, English brass - who really won Waterloo?
Of the "British" part of the forces facing Napoleon – about a third of the total – the English were a minority. Up to 40 per cent may have been Irish. The bravery of the Irish impressed even Napoleon. But Wellington, who had had them for company throughout his campaigns in Spain and Portugal, would not have been surprised. On the eve of Waterloo, he commented of his troops in general: "I don't know what effect these men will have on the enemy, but by God they terrify me." For more details, please click Irish Times.
Photo Caption: 1806 recruitment poster in Irish outlining pay and conditions in the wars against Napoleon. National Museum of Ireland


Taoiseach Enda Kenny arrives at No 10
Taoiseach Enda Kenny has arrived at Downing Street for his annual bilateral meeting with Prime Minister David Cameron. The pair stopped for photos outside No 10, before heading in to tackle a range of topics relating to the two countries. Economic issues, Northern Ireland and plan for developing British-Irish relations will be on the agenda at the gathering – the third meeting of the two premiers since March 2012, when they first signed a Joint Statement pledging to safeguard and grow relations between the two islands. To read this news item and many others, please click Irish Post.


Unique artwork brings together cultural and industrial heritage of east Belfast
'Of the River' artwork has been officially launched in East Belfast as part of the regeneration project and construction of The Connswater Community Greenway C.S. Lewis Civic Square. The unique artwork was created by artist Alan Burke who wanted to represent a timeline of the local area, from past to present and he used the Connswater River as the focal point. The four pieces are located on buildings at Townsley and Manderson Street at Holywood Arches, at the heart of East Belfast. For more details & video clip, please click Belfast Telegraph.


New Fifty Shades of Grey book highest ever pre-ordered book in Eason's
Irish booksellers Eason have been inundated with pre-order requests for the last minute release of Grey; Fifty Shades of Grey as told by Christian. Michelle Poole from Coolock, came in to buy the book for her sister Stacey: "My sister is really into them, she couldn't wait for it to come out. She sent me a picture of the book so I would know to get the right one and then texted me first thing this morning to remind me to get it again." For more details, please click Irish Herald.


Inspirational educator bows out in style after 60 joyful years
For those students returning to the Intermediate School in Killorglin after the summer break, the familiar sight of Mr Joseph A O'Dwyer patrolling the corridors will be no more. For 60 years this educational visionary crafted and moulded an innovative educational institution at the foothills of the McGillicuddy Reeks. Despite its rural location, in the heart of Kerry, the Intermediate School has been at the epicentre of education in Ireland for years. For more details, please click Irish Independent. For more details, please click Irish Independent.


Thousands making friends thanks to Dublin's GirlCrew
Thousands of young women share the same problem – watching their social lives and friendship groups dwindle as the demands of work and family chew up the days. Enter Elva Carri and GirlCrew, the product of the Dubliner's own frustration one Friday night early last year when she found herself unwillingly stuck at home. "I wanted to go out dancing, but none of my friends wanted to go out dancing," she said. "So I changed my gender to male on Tinder and put up a little pink text picture that said I'm actually female, I'm straight and I just really wanted to go out dancing. For more details, please click Journal Ireland.


"Ireland has the best prawns in the world"
That's according to seafood supremo Rick Stein, and celebrity chef Rachel Allen is in wholehearted agreement. She says "One of my very favourite ingredients has to be the prawn. And that's not just any old frozen, imported prawn I'm talking about; rather, the king of prawns that we have right here all around the Irish coast - the Dublin Bay prawn. .., it is right at home here in the fresh, cold waters of the Atlantic and the Irish Sea. And it's the biting-cold sea that we have to thank for the sweet, delicious flavour that is like no other in the world." For more details and recipes, please click Irish Independent.


So what's the fast food capital of Ireland then?
A new study has determined what the fast food capital of Ireland is by number of outlets per head of population. Take a bow Swords, north Co Dublin, for the winner is you. The town, population 36,924, in Dublin's hinterland packs an impressive 0.24 greasy eateries for every 1,000 people, according to the study run by online health treatment site Treated.com. Swords is also the town with the most number of McDonalds, with one store for every 18,642 people. For a list of the top ten fast-food friendly places in Ireland, please click Journal Ireland.
Photo Credit: Shutterstock/JaroPienza


Rory McIlroy reveals outfits he's packed for US Open
... but will he get to wear them all? In a move that could be regarded as tempting fate, the Northern Ireland golf superstar's sponsor Nike has showcased the clothes he plans to wear at Chambers Bay. But the 26-year-old has missed the cut in his last two tournaments - including the Irish Open at Royal County Down - and if that bad run of form continues, then 50% of the highly marketable apparel will never see the light of day. For more details, please click Belfast Telegraph.

June 17

Co Kerry: One of the best places in Europe for family holidays
That's according to Lonely Planet which describes Kerry as "Mysterious islands off a craggy coastline; mist-wreathed mountains and lakes; castles, abbeys and other ruins to explore… no wonder Co Kerry appeals to the imagination of travellers of all ages. Welcoming the news, Niall Gibbons, CEO of Tourism Ireland, said: "The inclusion of Kerry at number two in Europe for family holidays in the influential Lonely Planet list is really good news and will surely help to inspire travellers everywhere to put Kerry and Ireland on their holiday wish-list." For more details, please click Breaking News Ireland.
Photo Credit, Video Clip & Related Story: Irish Independent


Priceless Spanish Armada cannons found off Sligo coast
The cannons are from La Juliana, one of three ships that sank with the loss of more than a 1,000 lives off the coast of Streedagh. Arts and Heritage Minister Heather Humphreys is taking a boat this morning to view the area of discovery. The site has been described by maritime archaeologist Douglas McElvogue as "the best archaeological site for this type of maritime archaeology in the world". Plans for National Museum storage of the cannons are expected to be announced later. For more details, please click Irish Examiner.
Photo Credit & Related Story: Irish Archaeology


Artemis Fowl author lends voice to cultural campaign
Best-selling children's author Eoin Colfer has been recruited by the South-East's partnership of cities and towns to act as an ambassador for their bid to become the 2020 European Capital of Culture. The Three Sisters' joint bid from Waterford-Wexford-Kilkenny yesterday announced that the Wexford-born author of the Artemis Fowl series of books, among others, will be publicly supporting the push for the cultural designation. "I've been inspired by many, many, locations in the region," Mr Colfer said at the launch. For more details, please click Irish Examiner.


Van Morrison to be presented award in NYC for song writing
Van Morrison will be honoured with the Johnny Mercer Award, and Lady Gaga will be presented with the first-ever Contemporary Icon Award at the Song-Writers Hall of Fame event in New York on June 18. Tony Bennett, Benny Blanco, Zac Brown, Michael Bublé, Carly Rae Jepsen, Dr. John, Ledisi, Ne-Yo, Jennifer Nettles, Mike O'Neill, Richie Sambora, Bernie Taupin and Paul Williams will either present and/or perform at the 46th Annual Songwriters Hall of Fame Induction and Awards Dinner at the Marriott Marquis Hotel in New York City. For more details, pleas click RTÉ.


Woman marries man he's never seen before live on Irish radio
The Three Strangers And A Wedding stunt – billed as 'the world's greatest social experiment' – was run by iRadio. Bride 'Juno' – the names were kept secret, to keep the participants from Googling each other – had to pick between two grooms. She had never seen their faces, only spoken to them on the phone and gone on two excruciating 'dinner dates' where the pair had a screen between them. For more details & photos, please click Journal Ireland.


Thatched "cottage" overlooking Kenmare Bay on offer
On the Wild Atlantic Way, Ring of Kerry and Kerry Way, the house has views over Kenmare Bay and the Caha Mountains on the Beara Peninsula. Built by current owners, Roland and Veronica Blennerhasset, five years ago, the house, while it has every mod con you could think of, also has an old-style charm. This is evident from the outside where a thatched roof helps it to sit naturally and softly into the landscape. For more details and video clip, please click Irish Times.


Hockey: Ireland women earn first ever win over USA
Ireland's women will meet China in Thursday's quarter-finals of World League 3 after achieving their first ever win over the USA. Megan Frazer's goal just before half-time and Anna O'Flanagan's late goal secured Ireland's 2-0 superb victory in Valencia on Tuesday. The Irish had to defend heroically as the US forced eight penalty corners. Germany would have won the group with victory over South Africa, but that match ended 0-0. Ireland, therefore, progressed to the last eight. For more details, please click BBC.
Photo Credit & Relsted Story: RTÉ.


Adam Nolan advances at European Games
Irish boxer Adam Nolan comfortably outpointed Albanian Alban Beqiri in his first bout at the European Games in Baku this morning. The 2012 Olympian won the 69kg round of 32 bout 3-0, scoring 30-27 on all three judges' scorecards. The Wexford weltwerweight will face Italian 21-year-old Dario Morello in the last 16 on Saturday (5pm Irish time). Michael O'Reilly fights Croation Sanjin Pol Vrgoc in the 75kg division at approximately 4.15pm today. Meanwhile, Ireland's Derek Burnett finished in a tie for eighth of 32 competitors in the Men's Trap. To read this news item and many others, please click RTÉ.


US Open: Graeme McDowell relishing major Chambers Bay test
The Pacific Coast has been a happy US Open hunting ground for NI's Graeme McDowell. McDowell became the first European winner at the event in 40 years when he triumphed at Pebble Beach in California in 2010. A year later, McDowell was back in contention along the west coast as he finished second behind Webb Simpson at the Olympic club in San Francisco. So perhaps there's no better place than this week's venue, Chambers Bay in Tacoma Washington State, to try and recapture his major-winning form. For more details and video clip, please click BBC.

June 16

Bloomsday: If you haven't read 'Ulysses' yet, then start here
Ulysses, written by James Joyce – one of Ireland's most cantankerous exiles – is very funny, organic, lively and grows on rereading. The more snobbish among us will concede it has enormous credibility, everywhere . . . this is a novel that really can change you life; well, perhaps not change it, but it should improve it. How to read it? Gleefully. It offers a panoramic excursion in the life of normal humans, not warriors, not leaders. For anyone who has not yet read it, today, Bloomsday, is the day to experience a day as captured in prose. For more details, please click Irish Times.
Photo Credit & Related Story: Journal Ireland - Graham Hughes/Photocall Ireland


Bloomsday 1982: when Jorge Luis Borges and Anthony Burgess came to pay homage
The year 1982 was the centenary of Joyce's birth and it was generally felt that something should be done to celebrate it. By a stroke of good luck the poet Anthony Cronin was the cultural adviser to the then taoiseach, Charles Haughey. Cronin had been one of the original begetters of the Bloomsday celebration in its present form, when, on June 16th, 1954, he, John Ryan, Patrick Kavanagh, Brian O'Nolan and others famously made a Bloomsday pilgrimage in a horse-drawn carriage, starting on Sandymount strand and heading for Glasnevin. For more details, please click Irish Times.
.Photos: Getty Images: Eddie Kelly/Irish Times


President Higgins opens Irish National Day at Expo 2015 in Milan
The president, who is on a three-day official visit to Italy, delivered an address to mark the event and afterwards, Irish traditional group Brú Ború performed. The theme of Ireland's participation at Expo 2015 is Origin Green, reflecting Ireland's drive to become a world-leading producer of sustainably produced food. President Higgins will visit all areas of the Irish Expo stand and meet those directly involved in the showcase of Ireland. For more pics and details, please click RTÉ.


RTÉ One's Nationwide to commemorate anniversary of Waterloo
The special edition marking the 200th anniversary of The Battle of Waterloo will focus on the Irish involvement in the battle. Arthur Wellesley, the first Duke of Wellington, who was born in Ireland, led the defeat of Napolean Bonaparte at the Belgian town of Waterloo on June 18 1815. Using reconstructions filmed on the battlefield itself, Nationwide reveals how Irish soldiers played key roles throughout the fighting. For more details, please click RTÉ.


Dublin's Liffey "is like a hip version of the Seine"
That's according to author and filmmaker Maddy Lederman writing in the Huffington Post's blog. Lederman's travel piece - titled 'A Tale Of Four Cities: Dublin' - describes her first visit to the city. In it, she describes the "magical" River Liffey as "the artery of Dublin's distinct and rebellious energy". "The Liffey's bridges project whimsy, off-beat beauty and intellectual swagger, from the old-world, cast-iron Ha'Penny Bridge to the Samuel Beckett, a majestic riff on the Celtic harp that sublimely connects the past to the future," she continues. For more details, please click Irish Independent.
Photo Credit: Getty Images


Church's novel approach sees thousands flock to novena in Limerick
Googling God is getting big results for one of Ireland's biggest annual religious gatherings. Thousands are attending Limerick's nine-day novena organised by the Redemptorist order at Mount St Alphonsus Church, which finishes on Saturday. With falling numbers, it was decided to embark on a new marketing campaign focusing on digital media. Research with Southern Marketing and Advertising, found the word "solemn" had connotations of "boring", "serious", and "dead" with younger people. For more details, please click Irish Examiner.


Another title for famous Lisburn pipe band
They are the most successful pipe band ever - and with two wins out of two already this year, the musicians of the Field Marshal Montgomery show no sign of slowing down. The Lisburn band were one of 92 that made the trip to Belfast for the second year of the UK Pipe Band Championships at the Stormont Estate, as well as 42 drum majors. The Field Marshal Montgomery, led by Pipe Major Richard Parkes, took the Grade 1 title. They have already won the 2015 British Championships, taking the title at Bathgate, West Lothian, at the end of last month. For more details, please click Belfast Telegraph.


NI programme wins four US TV awards
A music programme hosted by Northern Ireland singer Eamonn McCrystal has won four awards at a regional section of the Emmy Awards in the United States. The show, titled The Music of Northern Ireland, was honoured by the Michigan Chapter of the National Academy of Television Arts and Sciences (NATAS). The 28-year-old tenor, from Cookstown, County Tyrone, hosted and produced the show at Belfast's Grand Opera House. It was recorded by a BBC Northern Ireland crew for the US TV channel PBS. It included performances by Belfast singers Brian Kennedy and Rachel Tucker. For more details, please click BBC.


Clifford adds another Irish medal at Paracycling Road World Cup
Reigning world champion Eoghan Clifford has added a third medal to Ireland's total on day two of the UCI Paracycling Road World Cup in Yverdon-les-Bains, Switzerland. He followed up his time trial victory with third place in the MC3 Road Race over four laps of a hilly, rain-lashed 14.53km course. Clifford then sprinted for gold after 58.12km but gave best to Italian Fabio Anobile and Steffen Waria of Germany in the final dash to the line. For more details, please click RTÉ.
Photo Credit: Getty Images/Oliver Kremer



Thu, Jul 2, 2015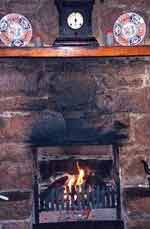 From Bog Land to Turf Fire
Ireland contains more bog land, relatively speaking, than any country in Europe, except Finland. For people in rural areas, turf cut from the bog is still a natural source of heat. Turf cutting begins in spring and then the turf is spread and rickled . Rickled means to pile the turf up in small mounds. By summer, the turf is dry and it's time to bring it home. Everything has to be prepared before the winter comes, or even earlier, because the rain would wet the turf too much. It has to be dry and in the shed before Autumn. Then and only then, can an irish country family look foreward to the cozy warmth of "a turf fire in the cabin."

Resources: The Atlas of the Irish Rural Landscape
Image: Spirited ireland

Click for More Culture Corner.
---
---
Local Time in
---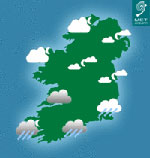 The Weather
Up the minute forecasts provided by Ireland's official source for all weather-related news. Please click Met Eireann.

---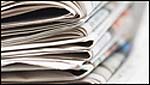 Links to the latest news from Ireland
Here you will find all the stories making headlines throughout the Republic of Ireland and the six counties to the north. This is not intended to be an all-inclusive list. These are the main sources we check every day to bring you those headlines we think you will enjoy reading.

BBC Northern Ireland
Belfast Telegraph
Breaking News Ireland
Irish Emigrant
Irish Examiner
Irish Herald
Irish Independent
Irish News
Irish Times
Irish Post
RTE
The Irish World
The Journal Ireland
Inside Ireland


---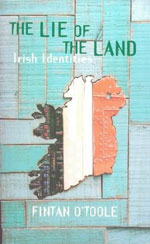 Lie of the Land
by Fintan O'Toole
A regular contributor to the irish Times and The Guardian, O'Toole applies his eagle journalistic eye to the state of ireland at the end of the 20th century. It's a riveting read as O'Toole examines with in-insight, humour and a bit of the blarney, the repercussions of a booming economy which has thrust ireland into the ranks of the richest European countries.
Click here for Lie of the land.

---