Traditions, folklore, history and more. If it's Irish, it's here. Or will be!
"People will not look forward to posterity who never look backward to their ancestors."
-Edmund Burke
---
Quotes

Library: Books, Movies, Music

Prints & Photos

Poetry

Jokes

---
---
Shops Ireland
---
Bunús na Gaeilge
(Basic Irish)

---
---
Did You Know?
---
Himself/Herself
Write to Us
Readers Write..
Links/Link to Us
---
Advertise with us
---
Awards & Testimonials

Submissions Guide
---

Todays' Irish News



Yes, there are many news items not included here. We deliberately avoid: politics, death, disaster and other mayhem.

Monday, July 10, 2017
With a heavy heart we are suspending the Irish News indefinitely.
Bridget gathered the news daily. Now that that she's passed away, I can't bring myself to continue it.
- Russ
---

Ireland's Sheela-na-Gigs mapped
Much has been written about a series of mysterious, and often misunderstood, stone carvings - more than 100 of which exist on the island of Ireland. Now the Heritage Council Ireland has created a map of Sheela-na-Gigs. According to the organisation, the sculptures are normally found in medieval tower-houses, churches and holy wells.But no-one can be sure of their true meaning, or what purpose they served. For more details, please click
BBC
.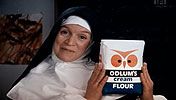 Old Irish ads from the past 50 years free to view online
The Irish Film Institute's Irish Film Archive, supported by a grant from the Archiving Funding Scheme, has catalogued, digitised, restored and preserved a large collection of 35mm film television advertisements made in the 1960s, 1970s and 1980s. The advert archives include a cartoon singing about Jacob's biscuits, a trippy Aer Lingus snippet, and a short and snappy ad for Sudocrem with the tagline 'A great friend of the family'. For more details, please click
Journal Ireland
.
Photo Credit & Related Story:
The Edge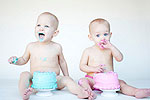 Top baby names in Northern Ireland revealed
The Northern Ireland Statistics and Research Agency published the top names for boys and girls on Thursday - with Emily topping the girls' names list for the fourth year in a row and James holding the top spot for the second year in a row. Lily and Sophia also rose in popularity to join the girl's top 10, replacing Aoife and Lucy. Some of the less common names given to baby girls in 2016 were Cinderella, Dallas, Gigi, Melania and Scout. For more details, please click
Belfast Telegraph
.
Photo Credit & Related Story:
Getty Images/Belfast Live
Best breakfasts in Ireland 2017
"How often do you see a breakfast review in the weekend restaurant columns?" Georgina Campbell, president of the Irish Food Writers' Guild, asked the question when launching the Georgina Campbell Irish Breakfast Awards 2017, in association with Fáilte Ireland, in Dublin on Wednesday. Breakfast may be the unsung hero of the Irish food scene, but the popularity of brunch continues to grow, and the American import was added to the awards categories for the first time this year. For more details, please click
Irish Times
.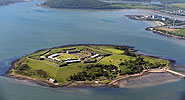 Spike Island nominated for world tourism Oscar
Spike Island, Ireland's equivalent of Alcatraz, has been nominated as one of Europe's leading tourist attractions in the prestigious World Travel Awards. he Cork Harbour visitor attraction has been shortlisted alongside the Guinness Storehouse in Dublin, Buckingham Palace, the Eiffel Tower, the Colosseum in Rome, and the Acropolis, in a shortlist of 10 sites competing in the top European category in the Oscars of the travel industry. To read this news item and many others, please click
Irish Examiner
.

Galway pub offering free drinks if it rains on first day of summer
Oh Ireland - one of the few countries in the world where you can experience four seasons in one day.In a bid to try to change the predicted forecast for the upcoming May Bank Holiday weekend: "I'm willing to take the greatest gamble of the century by announcing that if it rains in Loughrea on the first day of summer, May 1 2017 you will not have to pay for beverages," McNamee's pub in Loughrea announced on their Facebook page. For more details, please click
Breaking News Ireland
.
PhotoCredit & Related Story:
The Irish Sun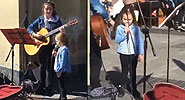 Meet Ireland's youngest busker
Introducing Aobh Aherne - the four-year-old busker that stopped Cork City in its tracks with her own busking set. The Youghal native comes from musical family, both her sisters, Leah and Erín are singers along with their dad, Kieren. As she watched Erín entertain the streets of the Rebel County, she decided she also wanted to sing so confidently hijacked her mic with a rendition of Meghan Trainor's All About That Bass. For more details & video clip, please click
Breaking News Ireland
.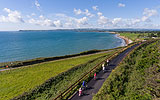 New Waterford Greenway video takes viewers on a beautiful journey
Waterford's stunning scenery plays a starring role in a new video celebrating the Waterford Greenway, the longest off-road walking and cycling experience in Ireland. Several famed Waterford natives appear throughout the video, including Ireland rugby captain Niamh Briggs, Fair City star Carrie Crowley, and celebrity chef Paul Flynn (and his dog, Sky). Manager of Waterford senior hurlers, Derek McGrath also lends his support. For more details & to watch the video, please click
Breaking News Ireland
.
Photo Credit & Related Story:
Travel and Leisure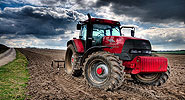 Lottery punter to use winnings to buy new tractor
A Longford family said today that they intend to use some of their €50,000 winnings to buy a new tractor for the family farm. The lucky father revealed how he almost threw the prize winning scratch card away. "I'd picked up a few scratch cards. When I got back into the van I couldn't see any matches on the cards, so my friend said throw them in the bin."I said 'No I'll bring them home and check them again just in case'. "It's the best double take I'll evermake." For more details, please click
Breaking News Ireland
.
---
Past Two Weeks
April 26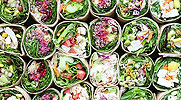 Freshii announces plans for creating 100 jobs
Healthy eating chain Freshii has announced plans for nine more stores across Northern Ireland. It has just opened its first store in Belfast at Donegal Square West. Freshii, which sells burritos, wraps and salads, is set to open more stores in shopping centres and major towns creating over 100 full and part-time jobs. The next Freshii will open in Callender Street, Belfast and a third store will open in The Quays Shopping Centre, Newry during the summer. For more details, please click Belfast Telegraph.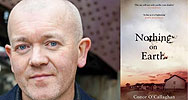 Nothing on Earth: as good and as rare as a long hot Irish summer
It is a blistering world Conor O'Callaghan' invites us to inhabit. There really is something about a hot book, and just as with the scorching heat of Joan Lindsay's Picnic at Hanging Rock or McEwan's The Cement Garden the long, sweltering summer on the estate intensifies an atmosphere already fraught with unknown menace. So, what is the source of this menace? What is going on? What is the book really about? For more details, please click Irish Times.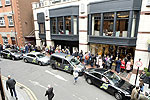 People queue up from 4am to buy art worth thousands of euro for €50
A unique fundraiser for the Jack and Jill Foundation beat all expectations this weekend, with the venue closing its doors two days early after selling all of the artworks at the Incognito collection. As part of the project, over 1,000 artists from around the world donated over 1,500 original miniature art pieces – selling for just €50 each. The catch? You don't know which of the pieces have been painted by the 50 well-known artists that make them potentially worth thousands of euro. For more details, please click Journal Ireland.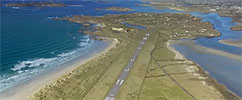 Donegal Airport voted world's second most scenic airport landing
Donegal Airport has been named as the second most beautiful in the world to view on approach. The airport at Carrickfin, which came in at number seven in the survey by private jet booking service Private Fly last year, came behind Juancho E Yrausquin Airport on the Dutch Caribbean island of Saba. The independent panel of travel industry experts and influencers selected this year's long list of 36 global airports before the public voted for the top 10.To watch an approach, please click Breaking News Ireland.



Ireland's very own Stairway to Heaven
The stunning wooden structure is found on Fermanagh's Cuilcagh Way - specifically, along the 7.5km Legnabrocky trail. The trail is part of the Marble Arch Caves Global Geopark, with the wooden boardwalk protecting rare blanket bog from erosion by walkers. But don't forget your boots, snacks, water and phone - the trail is graded as 'difficult', and gets quite isolated at times. To watch the video, please click Irish Independent.
Photo Credit: Abocurragh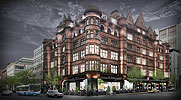 Listed Belfast landmark sold for £6m
The developer hoping to open a George Best-themed hotel in Belfast has bought a listed building in the city centre for just over £6m - but won't confirm if it will be the site for the project. Liverpool developer Lawrence Kenwright's Signature Living Group has purchased the Scottish Mutual Building, and plans to invest a further £15m turning it into a hotel. It was bought from the Ballymena-based Hill family, owners of the Galgorm Resort & Spa. For more details, please click Belfast Telegraph.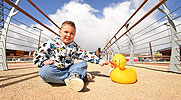 Connswater Greenway final section opens to fanfare
The young and the old came together yesterday to open the last section of east Belfast's youngest community project on the former site of one of the area's oldest industries, at the Ropeworks. Four-year-old Arthur Douglas (pictured) and 92-year-old Lily Hutchinson were handpicked to help with the formalities at the Connswater Community Greenway's celebrations for very different reasons. For more details and video clip, please click Belfast Telegraph.
Photo Credit: © Photopress Belfast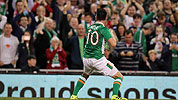 Robbie Keane: I have "one more adventure" left
Republic of Ireland record goalscorer Robbie Keane has been a free agent for the last six months since leaving LA Galaxy. Despite speculation of a return to the MLS or a club in Asia, he has yet to commit to a move and is awaiting transfer windows to reopen in some countries. Speaking at an event hosted by Aer Lingus as an ambassador for the airline, he said: "I'm training every day. I'm keep myself ticking over and ready and fit to go. For more details, please click RTÉ.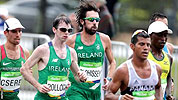 Paul Pollock selected to run World Championship marathon
Holywood runner Paul Pollock has been named in Ireland's marathon selection for the World Championships in London. Raheny's Mick Clohisey, who like Pollock ran the Olympic marathon Rio, is also selected along with Clare man Sean Hehir. The trio are the only Irish male athletes who achieved Athletics Ireland's London standard of 2:17.00 during the 16-month qualification period. For more details, please click BBC.
Photo Credit: INPHO

April 25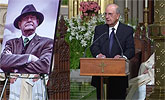 Courage and vision' of Martin McGuinness remembered
Senator George Mitchell gave a eulogy and large crowds turned out in New York last evening as a month's mind mass for Martin McGuinness took place at St Patrick's Cathedral. Large photos of Mr McGuinness were displayed on the altar for the ceremony, which was presided over by Monsignor Robert Ritchie, the cathedral's rector. Consul General of Ireland Barbara Jones was among the congregation. A month's mind mass will also be held in Derry tomorrow evening. For more details, please click Journal Ireland.


Software firm Unosquare to create 100 jobs in Belfast
A US-based software engineering firm is to create 100 jobs in Belfast. Unosquare says the Belfast office will support its expansion into UK and European markets. The firm currently operates in the US and Mexico servicing clients in the health and finance sectors. The jobs will be created between now and 2019 with the assistance of a £650,000 grant from Invest NI. To read this news item and many others, please click BBC.
Photo Credit & Related Story: ITV/PressEye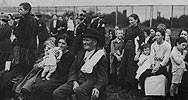 The stories of Irish deportees from the US in 1800s
Atlantic seaboard states, especially Massachusetts, systematically deported indigent Irish immigrants back to Ireland and Britain. The Irish were in fact the first targets of deportation policy in the United States and their expulsion laid the foundations for many of the central features of contemporary American deportation policy such as the uncivil manners and illegality of removal and the disregard for deportees' basic welfare and the rights of their citizen family members. Fore details, please click Irish Times.
Photo Credit: FPG/Hulton Archive/Getty Images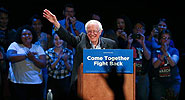 Bernie Sanders to visit Ireland for the first time
US senator Bernie Sanders will speak at the Dalkey book festival in Dublin in June when he visits Ireland for the first time. Mr Sanders, who lost out to Hilary Clinton in the Democratic primaries last year, will appear at an event in the Bord Gáis Energy Theatre on June 4th. The Vermont politician pledged universal healthcare, free college education and to challenge Wall Street institutions. For more details, please click Irish Times.
Photo Credit & Related Story: Irish Independent/Sam Upshaw Jr./The Courier-Journal via AP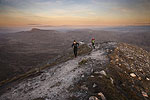 Two Irish lads climb 26 of Ireland's highest peaks in three days
Donegal man Shaun Stewart, alongside Galway's Lonan O'Farrell beat the fastest known time by an amazing 27 hours and 15 minutes! On Thursday morning Stewart and O'Farrell started their challenge at Mweelrea Mountain in Co. Mayo, they travelled the length & breadth of Ireland, covering every single county, and finished at the peak of Errigal on Saturday – when their time was recorded at an astonishing 60 hours 35 minutes. For more details, please click Donegal Daily.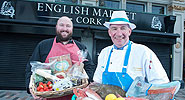 Ireland's oldest indoor food market has been given a makeover
Cork's English Market, which has been trading since 1788, has received a new coat of paint on its Grand Parade facade, it has unveiled a new logo and branding, and it has restored two flagpoles on the Grand Parade side from which the Irish tricolour and the Cork flags now fly. The new pale brown colour scheme on the facade, and the new logo, using the Riven font, are part of one of the single biggest visual improvements undertaken at the market in recent years. For more details, please click Irish Examiner.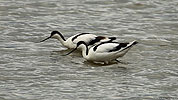 Rare avocets spotted at Belfast docks RSPB reserve
The appearance of a rare pair of avocets has Belfast birdwatchers in a flap. Enthusiasts have been flocking to catch a glimpse of the two avocets since they were spotted at Belfast docks RSPB reserve at the weekend. The bird last bred in Ireland in 1938 and there are hopes this mating pair could produce chicks here. The bird, with its distinctive black and white markings and curved beak, is resident in a number of places in England but rarely seen this far north. For more details, please click BBC.
Photo Credit: Ronald Surgeoner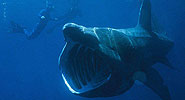 Drone captures footage of sharks off the coast of East Cork
Half a dozen basking sharks were spotted off the coast of East Cork, over the weekend. The animals were swimming close to a cliff in the village of Ballycotton. The basking shark is one of three plankton-eating sharks along with the whale shark and megamouth shark, so they are not likely to have humans on their menu. To read this news item and watch the video, please click Breaking News Ireland.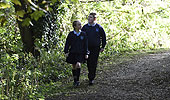 Historic Belfast woodland marks facelift with celebration
The woodland was once the haunt of Sheila the baby elephant, a denizen of nearby Belfast Zoo during the Second World War. The Ministry of Public Safety ordered that many animals should be shot in case they escaped during the bombing. However, Sheila was taken under the wing of one of the zookeepers. Every night, the calf was walked through Throne Wood to spend the night at her keeper's home on the Whitewell Road and each morning she returned through the wood. For more details, please click Belfast Telegraph.
Photo Credit: Michael Cooper

April 24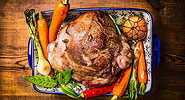 Roast dinner chosen as the nation's favourite meal
When sitting down to tuck into dinner, you just can't beat some meat and spuds! That's according to research from Jurys Inn. The traditional roast dinner was selected as the nation's favourite meal, winning a third of the vote (32%); other top rated dinners included a fish supper, Spaghetti Bolognese, bacon and cabbage, and Shepherd's pie. However, the long standing rasher versus sausage debate rages on. For more details, please click Breaking News Ireland.



First pictures from Rory & Erica's wedding
Rory McIlroy has married American girlfriend Erica Stoll at a lavish ceremony at Ashford Castle. The wedding in the 13th century castle was a who's who of Irish sport, showbusiness and financial worlds, with the 200-plus wedding guests entertained by US pop star Stevie Wonder. Ashford Castle staff, famed for their discretion given the hotel's celebrity clientele, refused any comment on the wedding celebrations. Fo more details, please click Belfast Telegraph.
Photo Credit: Niall Carson/PA Wire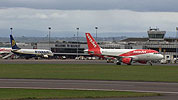 Major airline event taking place in Belfast
A major conference involving the airline industry is being held in Belfast, with Northern Ireland airports hoping to secure new flights. Around 1,200 people are attending Routes Europe at the Waterfront Hall. The conference is held annually in different cities. The three-day event, which began Sunday, brings together airline executives and oorganisers believe it is "a brilliant opportunity" to showcase the Northern Ireland tourism sector. For more details, please click BBC.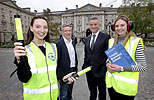 New partnership between Ryanair & Trinity Business School announced
The new deal aims to support the new position of Ryanair Professor of Entrepreneurship. The new professorship will drive and direct entrepreneurship and innovation at the Business School and across the university. The new fund will be sponsored by the Ryanair Foundation to the value of €1.5m over five years and will see the new Ryanair Professor of Entrepreneurship take up the role from September 2017. For more details, please click Business World Ireland.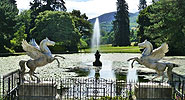 Take a stroll through Ireland's heritage gardens
The aristocratic pleasure grounds of Fota in the care of the Irish Heritage Trust, are some of the most atmospheric, accessible and beautiful in the country. The individual gardens with their distinct character, and extensive parkland surrounding any great house are integral to seeing it at the centre of an idealised landscape and 'as was'. Pictured is Powerscourt House. The 47 terraced acres were recently voted No 3 in the World's top ten gardens by National Geographic. For more details & photos, please click Irish Examiner.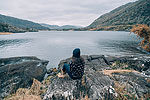 US woman learned Irish to improve memory loss
Shannon O'Neill was studying Music Education in Los Angeles when she got sick in her senior year. She was diagnosed with viral meningitis, and although it wasn't fatal or deadly, it seriously impacted her cognitive ability, both her short-term and long-term memory. Her diagnoses sparked Shannon to reevaluate what was a priority, and took the opportunity to turn something negative into a positive. So she started learning Irish. For more details, please click Journal Ireland.
Photo Credit: Osadchaya Olga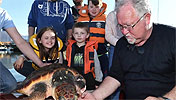 Leatherback turtle rescued after losing fin following shark attack
The turtle was yesterday hauled from the water in Tralee Bay in Co Kerry. "Sally" who is thought to be at least 50 years old, is one of many leatherbacks to have been brought ashore live and taken to Dingle Ocean World Aquarium in Kerry for urgent care. "How it survived I don't know" said Kevin Flannery of Dingle Ocean World Aquarium. it was only the wind and tide that carried her into Irish water. "But now she has a fighting chance." For more details & video clip, please click Breaking News Ireland.
Video: Majella O'Sullivan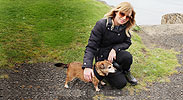 Tiny pooch saved by Good Samaritan boat owner
The little dog called Bazil had been allowed off his lead to go for a paddle, but got into difficulties after trying to give chase to a duck he'd spotted in the water. Owner Nicola Spence from Coleraine watched helplessly as the hapless hound, who's a cross between a Jack Russell and a Corgi, went farther away from dry land - and safety - and got dog-tired in the process. Portrush man Shane Mawhinney just happened to be in a dinghy in the harbour; he grabbed Bazil and brought him back to safety. For more details, please click Belfast Telegraph.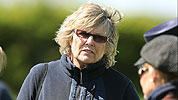 Trainer Jessica Harrington doubles up at Navan
A week that started with victory in the Irish Grand National ended with a big-race double on the Flat for trainer Jessica Harrington as Khukri and Torcedor continued her dream season at Navan. Our Duke's Fairyhouse triumph supplemented the Gold Cup win of Sizing John at Cheltenham, and the improving Torcedor put the seal on a great few days when making all to floor Ascot Gold Cup hero Order Of St George in the Coolmore Vintage Crop Stakes. For more details, please click RTÉ.

April 23


President of Ireland Launches Giant Redwoods at Birr
President of Ireland Michael D Higgins visited Birr to launch the ambitious plans to create, in association with Crann – 'Trees for Ireland', and through public participation, the largest grove of giant redwoods outside of California, within the historic gardens of Birr Castle Demesne. Pupils from Gaelscoil na Laochra, Birr and Kildorrery National School, Cork who have been nurturing seedlings for the project also took part in the ceremony. For more details, please click Irish America News.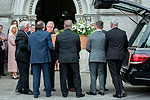 Stars bid sad farewell to 'Fitzy' - a musician and true original
Musicians from the north and south of Ireland yesterday attended the funeral of Pat Fitzpatrick. Pat, a much-loved pianist with several Irish rock bands since the early 1980s, left his native Belfast for good after causing 'mayhem' during a performance of the musical Jesus Christ Superstar in the city's Arts Theatre. Known for his intolerance of poor performing and at what he felt was a mediocre musical, 'Fitzy' walked out playing the theme tune from The Muppets during the Jesus Christ Superstar crucifixion scene. For more details, please click Irish Independent.
Photo Credit: Tony Gavin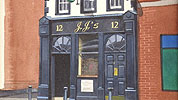 Legendary Dublin venue hosts last ever gig
J.J. Smyths, Ireland's oldest blues/jazz venue, first opened its doors as a music venue in 1986. It went on to become a Dublin city centre mecca for blues and jazz acts with an international reputation as the city's only jazz club. The building originally opened as a family-owned grocery and public house in the 1730s and was the birthplace of the famous Irish poet and playwright Thomas Moore in 1779. For more details, please click RTÉ.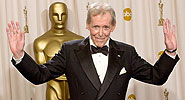 Peter O'Toole's archive bought for €370k in US
The personal archive was bought by the University of Texas and includes unpublished manuscripts and letters, a spiral notebook from his early days working as a newspaper reporter and a sword used to fight — and occasionally scare — fellow actor Derek Jacobi in a 1963 production of Hamlet at the National Theatre in London. The collection includes letters to equally famous film and stage actors like Marlon Brando, Vanessa Redgrave, John Gielgud, Katharine Hepburn, Dustin Hoffman and Paul Newman. For more details, please click Irish Examiner.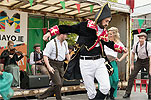 Festival dedicated to celebrating 'Mayo-ness' returns
It started off two years ago as a novel initiative to celebrate one of Ireland's most rugged and best-loved western counties. But this year's 'Mayo Day' celebration has turned into a full-on bank holiday weekend festival of cultural and historical events aimed at drawing in visitors from across Ireland – whatever their county colours. 'Mayo Day', which this year is spread over three days, will see arts, history, music and street theatre come alive to celebrate a special sense of 'Mayo-ness' at home and abroad. For more details, please click Irish Independent.
Photo Credit: Michael McLaughlin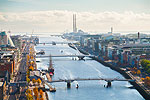 Ireland 'poised to become the springboard to Europe' for tech firms
Partner at KPMG Ireland Anna Scally said that Dublin "is increasingly being chosen as the European headquarters for multinational companies and growing firms." "Other companies, especially in Ireland's strong fintech market, increased operations and added headcount throughout the first quarter," she said. "Brexit is certainly a factor in this trend and is well-positioned to serve as a springboard to the vast European market. Ireland's straightforward tax regime and strong tech talent base are motivators." For more entails, please click Journal Ireland.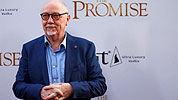 Terry George: 'It's a big old-fashioned love story'
that is how the Belfast-born director and screenwriter, Terry George, describes his new film The Promise. "What I look for are stories of ordinary people who are plunged into extraordinary events, which are often catastrophic," he said. "But they find the inner strength to survive, and to carry people with them. "So for me, there's always optimism in the strength of the ordinary person to survive and that's what I look for particularly." He plans to return to Northern Ireland for his next feature. For more details, please click BBC.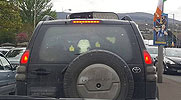 Cattle drive with a difference goes viral
A motorist driving through Newry managed to capture a video of three cows crammed into the back of a Land Cruiser. Tony Shields filmed the bizarre rush-hour sight, intending to show it to his two-year-old son - and was staggered when the video went viral. The haulier from Cullyhanna in Co Armagh said that 200,000 people have viewed the video since he posted it on Wednesday. As the son of a farmer, Tony says he moves cattle himself from time to time - but he always uses a trailer. For mor details & to watch the video, please click Belfast Telegraph.


Period home in suburb of Dublin Rathgar on offer
The house at 1 Kenilworth Road, Rathgar was the flagship home on the road. With its two storey over basement dimensions and three bay frontage - along with a substantial carriage arch entrance to the side - the late Victorian property would have been one of Dublin's big trophy homes in its day. By the 1911 census it was occupied by Anthony O'Grady, listed as Roman Catholic whose profession was vintner and grocer. Anthony was typical of the wealthy middle class nationalist who aspired to ascending the social ladder by moving into the township. For more details & pics, please click Irish Independent.

April 22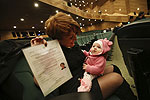 Meet some of Ireland's newest citizens
Ireland gained 3,000 new citizens from over 120 countries at hree citizenship ceremonies were held in the Convention Centre in Dublin city centre. Speaking at the ceremony Minister of State Finian McGrath said, "Becoming a citizen of Ireland means much more than having an Irish passport or being able to vote. As you leave here today, as proud new citizens of this Republic and constitutional democracy, our history is your history and, in turn, the narrative of your life is now part of our history. For more details, please click Journal Ireland.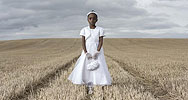 The changing face of Ireland
Sometimes the simplest ideas are the best, and Kim Haughton's project Portrait of a Century is genius in both its simplicity and impact. The Irish photographer and documentary maker has photographed 100 people, one born in each year since the foundation of the State. The result is a compelling exhibition and book that, quite literally, shows the changing face of Ireland. For more details & photos, please click Irish Times.


Wedding of Rory & Erica taking place at Ashford Castle today
Throughout yesterday, a fleet of limousines, jeeps and helicopters swept into Cong in preparation for Ireland's celebrity wedding of the decade. The wedding in the 13th century castle is set to be a who's who of Irish sport, showbusiness and financial worlds, with the 200-plus wedding guests set to be entertained by US pop star Stevie Wonder. A spectacular fireworks display will also be staged tonight to celebrate the wedding. For more details, please click Belfast Telegraph.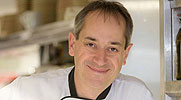 A gourmet 'flavour of Ireland' on menu for Rory & Ericas wedding
Ashford Castle's award-winning executive chef, Philippe Farineau (pictured), has created a menu to showcase the very best of Irish organic food and culinary skills. Guests will enjoy a wedding menu specially designed to reflect the best of Mayo and Irish produce ranging from Atlantic wild salmon, venison, beef, seafood and lamb. Vegetarians and vegans will be catered for, such is the attention to detail. For more details, please click Belfast Telegraph.



Victorian beach seafront home in Howth on offer
Roslyn, a detached period Victorian residence sits right on the Burrow Beach. Running between Sutton Cross Dart Station and Howth Village, it is one of the capital's most picturesque strands. You can take your shoes off and stroll across flour-fine sand or through the surf in either direction. Or, thanks to a raised and tiled roof terrace, enjoy the marine views while sunning yourself and having a barbecue. For more details & pics, please click Irish Independent.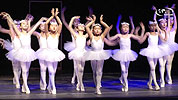 Ballet seeks children for Swan Lake at Opera House
Some 100 male and female dancers (aged from 8-18) will be offered the chance to rehearse with and then appear alongside international professional principal dancers in the production for four performances at the Grand Opera House in Belfast from November 9-11. English Youth Ballet director Janet Lewis said it aimed to give professional performance experience to young dancers in beautiful venues close to where they live. For more details, please click Belfast Telegraph.
Video Grab: You Tube/For illustration purposes only



Big crowds expected at Earth Day events
Hundred of events will be taking place across Ireland today to mark Earth Day today. In Dublin, a march will take place in the city, starting from Grand Canal Square, aimed at highlighting the importance of environmental awareness at Government level. Internationally, 5,000 environmental groups in a record 184 countries will hold events similar to that in Dublin. Dean Eaton, an environmental awareness officer, explains what we can do to help the environment. For more details, please click Breaking News Ireland.
Photo Credit: Kingston Happenings


Astronaut's message for Northern Ireland boy
It's not everyday you get a message from a real live astronaut, but that's what happened to seven-year-old Hayden Geraghty. Hayden, from Limavady, has autism and had limited speech until a momentous day in his life and the life of the astronaut, Tim Peake. As the astronaut was being launched into space in 2015, Hayden began to count down to the rocket's take-off. Since then, the little boy's speech has improved dramatically. For more details & video clip, please click BBC.
Photo Credit: ESA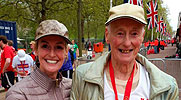 Strabane man Kenneth in his 37th London Marathon run
While most pensioners spend their retirement pursuing therapeutic hobbies, a Co Tyrone-based great-grandfather is on course to complete his 37th marathon - just weeks ahead of his 84th birthday. Avid runner Kenneth Jones has competed in the gruelling 26.3-mile London event since it began in 1981. The Strabane man, who flew to England yesterday, said he was looking forward to pounding the capital's streets tomorrow. He's one of the 12 'Ever Presents' - the select few who've never missed the race. For more details, please click Belfast Telelegraph.

April 20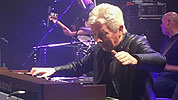 Aslan Keyboard player Patrick Fitzpatrick, RIP
Aslan have paid tribute to their friend and keyboard player Patrick Fitzpatrick, who passed away on Wednesday. The band said: "Pat played keyboards with us for over 20 years and was there with us on all the gigs and recordings that we did. He was not ours alone, he played with Something Happens, The Blades, Van Morrison and lots of other great bands but we liked to think of him as ours." Aslan frontman Christy Dignam said Patrick Fitzpatrick's passing had "left a huge hole behind in our lives, both as a musician and a friend". For more details, please click RTÉ.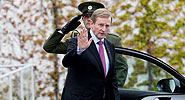 Enda Kenny becomes longest-serving FG taoiseach
Today, Mr Kenny begins his 2,234th day as Taoiseach and therefore he overtakes John A Costello as the most successful non-Fianna Fáil leader. He achieves the record just six days shy of his 66th birthday. Officially, neither Mr Kenny's office nor Fine Gael made any comment on the record being broken. Despite overtaking Mr Costello, Mr Kenny remains well short of the record set by the first head of government of the Irish Free State, WT Cosgrave. For more detail, please click Breaking News Ireland.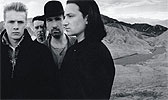 Bono thinks Joshua Tree is still sprouting new roots
Bono is still shocked by the success of the band's iconic LP, The Joshua Tree, and admits he thinks the album is barking up the right tree thirty-years later. The iconic LP, which is famously known to have come out of the group's love affair with America, garnered international attention for its socially and politically conscious words, including lyrics which sternly criticised the then US Republican president Ronald Reagan. For more details & video clip, please click RTÉ.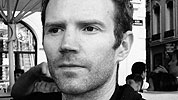 Interview with Irish filmmaker Mark Noonan
Mark Noonan is a writer-director based in Dublin. He studied Architecture at University College Dublin, and began working with the award-winning Dublin based film production company Venom Film. His first short film Questions won the Claire Lynch Award at the Cork International Film Festival. Noonan's feature directorial debut, acclaimed comedy-drama You're Ugly Too (2015), was nominated for Best Debut Feature by the Berlin International Film Festival, and was released worldwide. For more details, please click RTÉ.


Forty-storey tower proposed for Port of Cork site
Towering ambition, Munster passion and a long-proven New York track record in building skyscrapers and working on Manhattan's 'Ground Zero' rebuild are behind soaring plans for an extraordinary Irish site that's been dubbed "the key to Cork's docklands future". That description came yesterday from US-based Kerryman Kevin O'Sullivan, who has emerged as purchaser of the Port of Cork site, which signed yesterday for an unconfirmed figure of about €5m. For more details, please click Irish Examiner.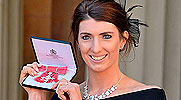 Bethany Firth receives MBE
Four-time gold medal winner Bethany, from Co Down, has competed for both Great Britain and Ireland since 2012, taking part in the London Paralympic Games, Rio Paralympic Games and the Commonwealth Games. Bethany was the most decorated Paralympian at the Rio games winning three gold and one silver medal in swimming. Her first gold was at the 2012 Games in London. She was awarded her MBE by the Duke of Cambridge at Buckingham Palace in London on Wednesday. To read this news item, please click Belfast Telegraph.
Photo Credit: John Stillwell/PA Wire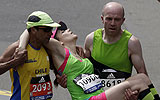 Omagh runner's heroism goes viral
They say modern-day heroes are hard to come by, but it seems that Co Tyrone has one of its own. Footage of Omagh man Terry Canning carrying a fellow runner across the finishing line at the Boston marathon has gone viral. Terry was among tens of thousands of athletes taking part in the marathon on Monday. For more details & video clip, please click BBC.
Photo Credit & Related Story: Irish Central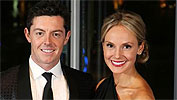 Rory and Erica's Mayo wedding: The Guestlist
Along with Rory and Erica's family and friends there are quite a few celebrity guests rumoured to be heading for Cong this weekend. Niall Horan of boyband One Direction is said to be attending, as well as a host of heavy hitters from the fairways including Padraig Harrington. Celebrations will be held in the stunning five star Ashford Castle in Cong, Co. Mayo, which has been completely booked out from Wednesday. For more details, please click Belfast Telegraph.



Whitecliffsofdover takes Guineas trial for Aidan O'Brien
Whitecliffsofdover led his rivals a merry dance in the bet365 European Free Handicap at Newmarket. Fitted with a tongue-tie for the first time, the War Front colt was soon in front under Ryan Moore and had his rivals on the stretch from well over a furlong out. The hooded Seven Heavens and Rodaini, who wore a visor, attempted to bridge the gap, but 100-30 chance Whitecliffsofdover galloped all the way to the line and came home with two and three-quarter lengths in hand. For more details, please click RTÉ.
Photo Credit & Related Story: Thoroughbred Daily News

April 19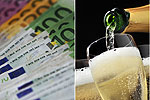 New web site enables Irish punters to play world's biggest jackpots
Lottoland.ie boss Graham Ross said "This is great news for Irish consumers who love playing lottery generally but who are going to be even more excited to be able to play the biggest jackpots in the world all quickly, easily and safely. Add in the great value that Lottoland offers, particularly the €2 line on EuroMillions, plus a US PowerBall special jackpot that is set to reach €467million before the end of April and it is clear why we expect huge interest levels right from the start." For more details, please click Irish Mirror.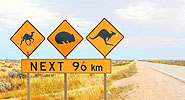 Skilled Irish people 'still welcome' in Australia
The Australian ambassador to Ireland Richard Andrews says skilled Irish people will continue to be welcome in Australia despite the scrapping of the 457 visa programme. Australian Ambassador Andrews says that while certain skills are no longer in demand due to changing market conditions, other skilled Irish workers are still welcome. "...Australia is always going to have a requirement for skilled migrants" he said. For more details, please click Breaking News Ireland.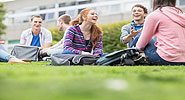 Report compares Irish teenagers to peers across the world
Irish teenagers are on average as happy with their lives as their counterparts in 72 OECD countries, according to a new report. The report goes on to show that teenagers who feel part of a school community and enjoy good relations with their parents and teachers are more likely to perform better academically and be happier with their lives and girls were more likely than boys to say they want top grades at school. For more details, please click Breaking News Ireland.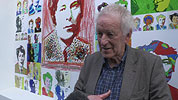 NI poets help inspire classroom creations
Reflecting on his own school days in the poem, 'The Big Room', John Hewitt once wrote: "Teacher's pet was a title none could claim." Now, his life's work, and that of Seamus Heaney, is helping to inspire future primary school poetry champions. Children from four schools have unveiled colourful new public art dedicated to the poets in the centre of Ballymoney, Co Antrim. Seamus Heaney's brother, Hugh Heaney (pictured), attended the unveiling. For more details, please click BBC.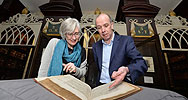 The mystery of the library book that went missing for a century
Once upon a time, a man wandered into a junk shop and found a dusty, battered book with a strange diamond pattern on the front. Inside, the pages were covered in letters from an alphabet he didn't understand, but the ancient manuscript had cast a spell on him, so he bought it anyway. A little detective work revealed the stamp of Marsh's Library on the inside cover. When he decided to return it to its original home, he discovered that it was a book of enormous significance. For more details, please click Irish Times.
Photo Credit: Alan Betson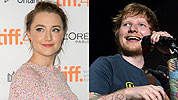 Saoirse Ronan pranks Ed Sheeran with misspelt tattoo
Ed Sheeran has said he has his Galway Girl video star Saoirse Ronan to 'thank' for a new misspelt tattoo which reads "Galway Grill". The heavily-inked singer-songwriter was in Galway last week filming the promo for his hit song with the Oscar-nominated actress - but not everything went to plan. "When we were filming it, I meant to get a tattoo of her handwriting saying 'Galway Girl'," Sheeran told fans at his recent concert in Glasgow. For more details, please click RTÉ.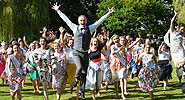 2016 Roses and Rose Escorts to release charity single
Rose of Tralee, Maggie McEldowney and her fellow Roses and Rose Escorts involved in the 2016 festival, are set to release a charity single in aid of Our Lady's Children's Hospital, Crumlin. Speaking about the single, the 2016 Rose Escort of the year John Slowey said that the idea for this single came from his five-year-old cousin, James McGowan who is undergoing treatment at the hospital. For a sneak peek/listen, please click Breaking News Ireland.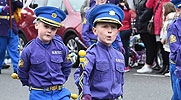 Junior Orange members hold Easter march
A sleepy seaside town was brought to life yesterday as hundreds of the province's youngest Orangemen took to the streets for their annual Easter Tuesday demonstration. Donaghadee was the 2017 destination for the festivities which saw children as young as five proudly don their sash or band uniform for the traditional display. There were cheers as some of the smallest participants wowed watching crowds by throwing their leader sticks high in the air and deftly catching them. For more details & photos, please click Belfast Telegraph.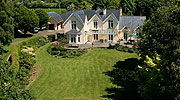 Horse lover's dream home in Kildare on offer
Whitechurch is approached through a set of simple timber gates and up a driveway lined with mature, deciduous trees, including horse-chestnut, beech, sycamore and a spectacular weeping willow. The driveway leads to the back of the house and the stable yard, ensuring that the house itself enjoys uninterrupted views of the pond and magnificent gardens, where the herbaceous borders will soon be blooming with lupins, foxgloves and columbine. For more detail & video clip, please click Irish Independent.

April 18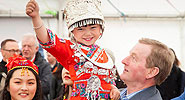 More than half a million people turn out for first Cruinniú na Cásca
Almost 550,000 people turned out nationwide on Easter Monday for the first Cruinniú na Cásca. The aim of the festivities was to celebrate culture and creativity in contemporary Irish society through a variety of live music and dance, readings and screenings, and more. In addition to the events taking place across Dublin City, 31 local authorities hosted free, family-friendly Cruinniú na Cásca events in their individual counties. For more details and photos, please click Breaking News Ireland.



Work starts today on largest commercial development outside Dublin
Work will get underway on the Gardens International office building today, the largest commercial property development outside Dublin. The 100,000 square foot building on Limerick's Henry Street will be the first speculative build under the Limerick Twenty Thirty programme, which will see over €500 million worth of investment in creating state-of-the-art office, retail, residential, education and enterprise space in Limerick.For more details, please click Journal Ireland.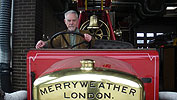 Hidden Heroes of the Belfast Blitz
On Easter Tuesday in 1941, hundreds of Luftwaffe bombers began what became known as the Belfast Blitz. Ireland remained neutral during World War II but Taoiseach Eamonn De Valera decided to send firemen to help the stricken city. Volunteer crews travelled from Dublin, Dun Laoghaire, Drogheda and Dundalk. Reporter Paddy O'Flaherty discovered a few surprises as he researched the story. For more details, please click RTÉ.



Who owns Rockall - Ireland, the UK, Denmark, Iceland?
Rockall is situated in a remote part of the North Atlantic and is about 160 nautical miles west of the Scottish islands of St. Kilda and 230 nautical miles to the north-west of Donegal. The tiny islet has been the source of an ownership dispute which was at its height in the 1960s and 1970s when it became a legal and political issue in both Ireland and the UK. For more details, please click Journal Ireland.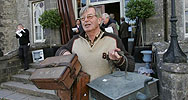 Irishman recognized for his heritage site efforts
Jim Callery (pictured) who set up Ireland's Famine Museum in Roscommon is one of 29 Europeans awarded for their commitment to heritage projects. He was one of over 200 applications and the only winner from Ireland this year. Callery's family said that they were "exceedingly proud" of their father and have watched him 'toil and battle for over three decades' to save Strokestown Park, which is now a world-renowned Famine Archive. For more details & photos, please click Journal Ireland.
Photo Credit & RelatedStory: Matt Kavanagh/The Irish Times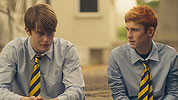 An Irish movie that deserves your glad eye
Handsome Devil is set in a boarding school where rugby is a religion. Ned Roche (Fionn O'Shea) is the heathen - a room-to-himself misfit who's determined to be expelled as soon as possible.Cramming more into 95 minutes than a teenager the night before the mocks, Handsome Devil is perfectly cast, equal parts wayward wit and hard-learned wisdom and reminds us that no matter how many years have passed, every day really is a school day. For more details & official trailer, please click RTÉ.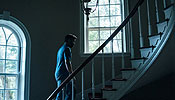 Colin Farrell reunites with Lobster director for Cannes 2017
The line-up for the 2017 Cannes Film Festival has been announced, with Colin Farrell starring in two major new films receiving their World Premiere at the world's most prestigious film showcase. The Killing of a Sacred Deer marks a reunion between Colin Farrell and director Yorgos Lanthimos, having previously worked together on The Lobster, which was awarded the highly coveted Jury Prize at Cannes in 2015. For more details, please click RTÉ.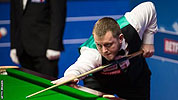 Mark Allen beats Jimmy Robertson 10-8 in Sheffield
Northern Ireland's Mark Allen struggled past Jimmy Robertson 10-8 in the first round of the World Championship at the Crucible Theatre in Sheffield. Allen began the second session of the match 5-4 ahead but found himself trailing 7-6, before pulling clear to win. "It was a tough two days for me but I'm over the moon to come out on the right side of the result." said Allen. The number 11 seed will face John Higgins or Martin Gould in the second round. For more details, please click BBC.
Photo Credit: Getty Images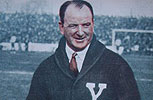 The Tipperary man who helped found Argentina's most famous football club
The story of a Tipperary boxer that helped found one of South America's most famous football teams is one that you might not know. It's the amazing story of Paddy McCarthy and is set to be told in a four-part documentary that will be broadcast on Tipp Mid West Radio beginning on Wednesday. McCarthy left his hometown of Cashel, Tipperary at the age of 29 in 1900 to travel to Argentina. For more on this story, please click Journal Ireland.

April 17


Thousands give thanks to 'heroes who died for our freedom'
The families of those who fought and died for Irish freedom stood with thousands of patriotic spectators to mark the 101st anniversary of the Easter Rising. While considerably smaller than last year's celebrations, the day was of no less importance with crowds pouring on to O'Connell Street, Dublin, to witness the ceremony. After President Higgins laid a wreath, a minute's silence was held, the 'Last Post' played and Captain Michael Barry (pictured) read a stirring rendition of the Proclamation. For more details, please click Irish Independent.



Cruinniú na Cásca festivals taking place across the country today
The events will celebrate contemporary Irish culture and creativity, through music dance, art and workshops. A number of towns and cities across Ireland will host events under the 'Creative Ireland' initiative, however there will be a special large-scale event taking place in Dublin. Minister for Arts and Heritage Heather Humphreys, hopes to build on the success of last year's events: "We discovered last year that this was very very special and we couldn't let it go and we have come back again this year with Cruinniú in the city. For more details & video clip, please click Breaking News Ireland.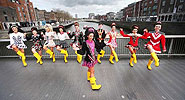 World Irish dancing competitors swap their pumps for their wellies
The 2017 World Irish Dancing Championships come to a close in Dublin today but not before a group of the budding dance stars swapped their pumps and hard shoes for the RNLI's yellow wellies. The troupe of Irish dancers showed off their signature moves in bright yellow wellies in Dublin's city centre. Worn by generations of crews to grip the deck in slippery conditions, the iconic yellow wellies keep crew members safe and steady on stormy seas. For more details, please click Breaking News Ireland.



Celebrities share photos of their Easter weekend festivities
Celebrities took to social media to share photos of their Easter festivities and it looks like bunny ears, chocolate eggs and good old fashioned family time were popular choices. Ronan Keating showed fans how to bash open their Easter eggs with a headbutt, Vogue Williams was taking a scenic stroll in Scotland, Roz Purcell was trying out glitter lips while dreaming of Coachella and Amanda Byram was devouring delicious scones in Cornwall. To view the gallery, please click RTÉ.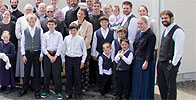 The secret life of the Amish-Mennonite community in Waterford
The group came to Dunmore from the United States 25 years ago after being invited by a local family. Members of the church abstain from using television and radio, but are more accepting of technology and modern society than some Amish followers – they even have their own website. Most community members are from the United States with others originating from Ukraine, Romania, and several from Waterford, along with a family from Wales. For more details, please click Journal Ireland.
Photo Credit: Drunmore East Christian Fellowship


The illiterate Irishwoman who became Montana's great madam
Winding westward from Montana's State Capitol building to the city's Lewis and Clark Library, State Street in Helena, Montana is these days just a humdrum suburban avenue. But 150 years ago it was the centre of one of the most profitable red light districts in the Old West. And the madam who ruled the roost there was an illiterate Irishwoman. For more details, please click Irish Times.
Photo Credit: Sean Logan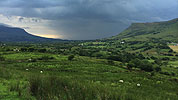 Leitrim: Ireland's least populous county
Leitrim was home and the final resting place of one of Ireland's best known novelists and master of the short story, John McGahern. He was born on a farm at Knockanroe close to Ballinamor. His mother ran the farm and his father was a Garda sergeant based at Cootehall, a few miles away in Co Roscommon. The county, its people and the language served as a backdrop to much of McGahern's writing. Another famous resident was the wandering blind Irish harper Turlough O'Carolan. For more details, please click The Irish News.
Photo Credit & More Photos: Cycle Leitrim



Luxury penthouse on grounds of Kenmare hotel on offer
Hotelier and TV personality Francis Brennan, star of RTE's At Your Service, is known for his exacting standards, so when it comes to a property associated with the Brennan brothers' five-star Park Hotel in Kenmare, Co Kerry, expectations are high. The penthouse - The Yew, The Retreats in Kenmare - set in the tranquil, wooded grounds of the renowned hotel, which dates back to 1897, is the perfect solution for those who feel like never checking out of the luxury hotel experience. For more details & pics, please click Irish Independent.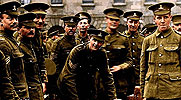 Grave of WWI Belfast soldier found after 100 years
A Belfast-born First World War soldier buried under a headstone with no name has been honoured after he was identified as being interred there. At a moving service at Villers-Bretonneux Military Cemetery in France, a new headstone was dedicated to Lieutenant William Frederick MacHutchison. His final resting place was a mystery until the grave of an unknown lieutenant in Villers-Bretonneux Military Cemetery was brought to the attention of the Ministry of Defence. For more details, please click Belfast Telegraph.

April 16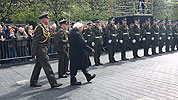 Ceremonies underway to remember the Easter Rising
Ceremonial events taking place include the laying of wreaths at the Sigerson Monument and the graves of Edward Hollywood, the man who delivered the first tricolour flag to Ireland, and Peadar Kearney, the composer of Ireland's first national anthem. The centrepiece ofthe events at Glasnevin was the raising of the tricolour by members of the Irish Defence Forces and the playing of the national anthem by a lone piper. For more details, please click Journal Ireland.
Photo Credit & Related Story: RTÉ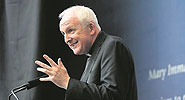 Catholic churches are a bigger draw than the GAA
Speaking at an Easter ceremony in St John's Cathedral in Limerick, Bishop Leahy said people still come to the "big matches, as it were" — Christmas Mass, funerals, and major events. "They keep touch in various ways… And yet, we also know it n does not at all correlate with the numbers that actually practise their faith in terms of attendance at Mass. "There is still so much faith. There is a deep spiritual vein in the Irish psyche…." For more details, please click Irish Examiner.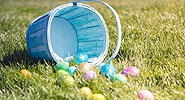 How many Easter eggs did you buy this year?
Twenty-five percent of Irish residents will buy eight chocolate eggs or more this Easter. That's according to recycling organization Repak which also found in a new survey that 76% of us will spend up to €40 on Easter eggsand we are expected to generate over 20,000 tonnes of packaging waste. hat's a 7% increase on last year's figure so we're really trying to encourage people to recycle as much as they can," she said. To tead this news item and many others, please click Breaking News Ireland.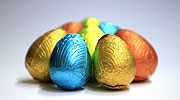 How much is too much chocolate?
It's Easter Sunday and if you are lucky, there is a gargantuan pile of chocolate eggs for you and your family to tuck into. As you polish off the fourth egg, you may be thinking – how much is too much chocolate to eat in one day? Priya Tew, dietitian and nutrition expert from Dietitian UK says "It depends on which chocolate it is. Dark chocolate is high in in flavanols which are antioxidants, have an anti-inflammatory effect and vasodilate blood vessels." For more details, please click Breaking News Ireland.



Hare's eggs in an Easter nest
The stag of the cabbages, the cropper of herbage, images from Hoffman's Atlas, the Common Hare. Today's Easter Bunny, morphed into soft fabric or hollow chocolate filled with sweet surprises, is cast in its image. There is a story of a creature favoured by the gods, or, rather, a particular goddess. The Venerable Bede, a British holy man, suggested that the name of the Christian festival of Easter was adapted from that of an Anglo-Saxon goddess named Eostre. For more details, please click Irish Independent.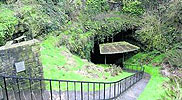 Hope springs eternal, not just at Easter
Easter symbolises not just religious or nationalistic risings but especially natural ones, with hidden wonders emerging daily from the earth. It reminds us that much growth happens underground, before it shoots up to literally see the light of day. And while caves can be barren of buds and blossoms, many have saved lives through the centuries by offering sanctuary. Although their shelter is not infallible, as an infamous cavern from the Dunmore Caves reminds us. For more details, please click Irish Independent.



Titanic survivor's fur coat up for sale
A fur coat worn by a first class stewardess aboard the doomed Titanic is expected to fetch up to £80,000 at auction. Mabel Bennett was in her nightdress when the rescue started and so grabbed the garment for warmth. She wore the heavy coat for protection from the cold as she boarded a lifeboat and embarked on the Carpathia. A photograph shows Mrs Bennett, then aged 33, wearing the coat as she stands with other surviving stewardesses. The image was taken on the deck of the SS Lapland, which was used to transport Titanic's crew back to England. For more on this story please click Belfast Telegraph.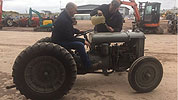 Little Ferguson stars in million-pound tractor auction
It is a little grey tractor once sat on by Harry Ferguson himself, and it is the star of a vintage auction expected to raise £1m. The Ferguson Brown, worth up to £20,000, is one of 100 vintage tractors for sale in Dromore, County Tyrone on Saturday. The collection owner spent 40 years lovingly restoring the vehicles but has now decided to sell them off. And the sale has attracted interest from the US and Germany. For more details, please click BBC.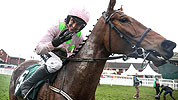 Let's Dance leads Mullins' Fairyhouse charge
Cheltenham Festival heroine Let's Dance spearheads a four-pronged assault by Willie Mullins on the Irish Stallion Farms EBF Mares Novice Hurdle Championship Final at Fairyhouse. The five-year-old provided leading owner Rich Ricci with his only winner at last month's showpiece fixture when coming from a long way back to land the Trull House Stud Mares' Novices' Hurdle. Let's Dance has won her last five starts all told and is the odds-on favourite to extend her winning run and claim her first Grade One success on Easter Sunday. For more details, please sick RTÉ.

April 15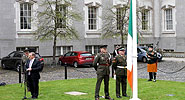 New rules for flying Tricolour
Ireland's national flag will fly over Government Buildings at all times in future under plans to mark the Easter 1916 commemorations as last year's events have brought a "new respect" for the Tricolour. Taoiseach Enda Kenny confirmed the move in a speech to Defence Forces personnel. "The national flag, from this day and this night on, will always fly here, fully illuminated as a testament to the importance of Ireland's flag flying proudly in Government Buildings," he said. For more details, please click Irish Examiner.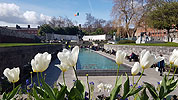 Relatives hold 1916 remembrance ceremony
Relatives of those involved in the 1916 Rising have held a wreath laying ceremony in the Garden of Remembrance in Dublin. Seven great grandchildren of those who took part in the Easter Rising laid lilies at the garden. The historic occasion will also be commemorated with a military ceremony on O'Connell Street in Dublin tomorrow. It will be led by President Michael D Higgins and Taoiseach Enda Kenny. For more details, please click RTÉ.


Easter proclamations, graveyard Masses & beautiful beasts
Among the sites for the Easter Sunday celebrations is the parish of St John's in Tralee, which holds its first Easter outdoor Mass as dawn breaks at Annagh Cemetery, near Curaheen Church, outside Tralee. The Mass in the graveyard looking onto the Slieve Mish mountains will be celebrated on a new altar. At Lixnaw, near Listowel, the Easter Mass takes place at Kiltomey graveyard. People travel from throughout the county to the mass. For more details and video clip, please click Irish Examiner.
Photo Credit: Leon Farrell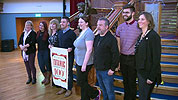 Titanic relatives mark 105th anniversary
More than 100 relatives of passengers who were on board the Titanic gathered in Belfast on Friday to mark the 105th anniversary of its sinking. The event was held in Belfast's Titanic Centre, which is situated near the spot where the ship was built and was organised by the great-grandson of the man who was at the helm when the ship struck an iceberg. Simon Medhurst only found out that he was related to Robert Hichens, one of the ship's quartermasters, after meeting his birth father. For more details, please click BBC.


Stunning shots of Skellig Michael feature in new Star Wars trailer
Skellig Michael is looking pretty stunning in the latest Star Wars teaser trailer released today Star Wars – The Last Jedi – due for release this Christmas – is the last time the heritage site will be featured in the blockbuster movies. Since its first appearance on the big screen, there have been increased visitor numbers to the County Kerry site, with fans keen to set foot on the set of a Star Wars movie. To watch the trailer, please click Journal Ireland.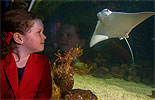 Meet the first tropical stingray to be born in Ireland
The first tropical stingray to be born in Ireland has been born at National Sea Life in Bray, Co Wicklow. The Atlantic Cownose Ray is listed as a near threatened species and could face extinction in the future. As the species matures very late in life, and females only go through one gestation period a year, the new baby has led to great excitement, Sea Life said today. For more details, please click Journal Ireland.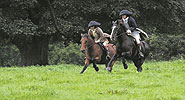 Looking back at the world's first steeplechase
t is safe to say that, even allowing for 265 years of inflation, the prize fund of €500,000 for this year's Irish Grand National is somewhat more than the value of the hogshead or cask of wine that two Corkmen competed for in the world's first steeplechase. It was a wager made in 1752 by huntsmen Edmund Blake and Cornelius O'Callaghan to see which of their horses would gallop fastest the four miles between the steeples of St John's Church in Buttevant and the Church of St Leger in Doneraile. For more details & video clip, please click Irish Examiner.



The story of the only Irish-born player to ever make it in the NBA
It would be too much to suggest that, had Pat Burke's parents not left Tullamore for Cleveland in 1977, his physical attributes would have helped halt Offaly GAA's seemingly interminable decline. However, topping out at 6'11" (2.11m) and nearly 18 stone (113kg), it is true to say there isn't a full-back in the country who would've wanted to mark him in O'Connor Park or any other stadium for that matter. For more details, please click Journal Ireland.
Photo Credit: PAUL CONNORS/AP/Press Association Images



Ollie Dingley reiterates his desire to put Ireland on the diving map
Ireland's first Olympic diver in 68 years, Ollie Dingley, says he would never consider moving back to England to represent Great Britain even if they were able to offer him more financial support. Dingley exceeded all expectations at last summer's Games in Rio as he conjured a brilliant performance to finish eighth in the 3m springboard final, just two years after switching allegiances to Ireland through his Cork-born grandmother. For more details, please click Journal Ireland.
Photo Credit: Dan Sheridan/INPHO

April 14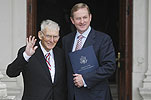 Former US ambassador to Ireland Dan Rooney, RIP
Serving as US President Barack Obama's ambassador to Ireland between 2009 and 2012, Mr Rooney was also well-known in American football circles as owner and chairman of the Pittsburgh Steelers NFL team. Speaking this evening, President Michael D Higgins said he had "heard with sadness of the passing of Dan Rooney". Taoiseach Enda Kenny meanwhile commented that he was also "deeply saddened" to learn of Rooney's passing. For more details, please click Journal Ireland.
Photo Credit: PA Archive/PA Images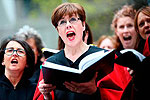 275 years on, Dubliners flock to hear 'Messiah' once again
Some 275 years on, Dublin still remains very proud of its 'Messiah'. George Frideric Handel chose the Music Hall on Fishamble Street for the world premiere on April 13, 1742 - forever linking it to Dublin and Easter celebrations. While the original venue is long gone, yesterday, hundreds of people flocked to the performance in its outdoor setting on Fishamble Street to commemorate one of the city's most historical music events. For more details, please click Irish Independent.
Photo Credit: PA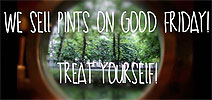 The Dublin pub with a licence to serve alcohol on Good Friday
Ah Good Friday, one out of two days of the year that the pubs of Ireland are closed. Well, turns out that's not the case. There's one establishment in Dublin that has a licence to serve alcohol today. La Peniche Restaurant on the Grand Canal. The floating restaurant has a special permit that classifies them as a cruise boat. This allows them to sell alcohol to their customers as long as the boat is moving. To read this news item and many others, please click Breaking News Ireland.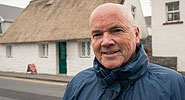 Excitement builds in village of Cong as it braces for wedding of the year
Rory McIlroy and Erica Stoll will tie the knot at Ashford Castle next weekend. The 13th century hotel has had a string of famous guests down through the decades, including US president Ronald Reagan, Prince Edward, Prince Rainier of Monaco, and Princess Grace. Gerry Collins (pictured), owner of The Quiet Man Museum and Michaeleen's Manor in the town, said the wedding guests will find plenty of attractions in the area.For more details, please click Irish Examiner.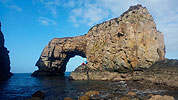 Donegal's secret sea arch is straight out of Game of Thrones
Located in Fanad, the little-known sea arch is another hidden gem in a county already boasting Northern Lights, Star Wars locations and lakes beneath lakes and, although relatively easy to access, it is rarely climbed. The video footage was captured by climbing guide and adventurer Iain Miller of Unique Ascent, who undertook the expedition to the Great Pollet Sea Arch. For more details, video clip and photos, please click Irish Independent.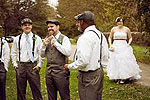 Average age for Irish brides and grooms is getting older and older
That's according to new stats released by the Central Statistics Office.The trend in the increasing average age for brides and grooms has been rising year-on-year with 2016 the oldest in both cases. In the past 50 years, the average age of grooms decreased from 29 years in 1966 to a low of 26.2 years in 1977 and increased to a high of 35.7 years in 2016. For more details, please click Journal Ireland.
Photo Credit: Pinterest



Eight brilliant beaches within an hour of Dublin
Dublin mightn't strike you as a beach city, but there are several strips of paradise within a short drive of O'Connell Bridge, including Bettystown & Laytown, Co. Meath, pictured. Grassy dune walks stretch all the way to the River Boyne, and the annual Laytown Races take place on the beach in September. To read about the others, (featuring the view from Bono's backyard of Killiney Beach), please click Irish Independent.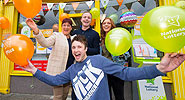 Jackpot winner to buy first home
A woman who has worked for 26 years in the same factory said the win would "totally change my life" The Co Tipperary woman, who won the EuroMillions Plus top prize on Tuesday, in now planning to buy her first home."(It's) unbelievable, just unbelievable," she said. "I checked my ticket on the app on Wednesday and I got a chill right down my spine. I didn't know who to tell." For more details, please click Breaking News Ireland.



One of Ireland's greatest-ever athletes on 'never retiring'
Between 1992 and 1995, Catherina McKiernan won four successive silver medals at the World Cross Country Championships. In 1994, she picked up gold in the European Cross Country Championships. In addition to a team bronze in the World Cross Country Championships in 1997, she also triumphed in Berlin with the fastest-ever debut time in a marathon for a woman. A year later, she was the first Irish person to win the London Marathon. For more details, please click Journal Ireland.

April 13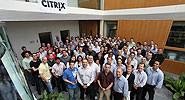 Tech firm Citrix to create 150 jobs in Dublin
It was announced today that Citrix is to create 150 new jobs as part of an expansion drive at its Dublin office, in East Point Business Park. The expanded office will provide workspaces for over 400 employees and will host the EMEA Inside Sales and Tech Support functions and other support roles. The new jobs will primarily consist of Inside Sales and Technical Support Services roles to support Citrix transition to a cloud model. For more details, please click Breaking News Ireland.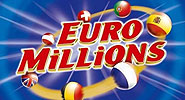 No joke - Connemara couple win half a million euro on April Fool's
A Connemara couple found themselves €500,000 richer on April Fool's after winning the Euromillions Plus top prize. The lucky husband and wife, who wish to keep their win private, explained the win has come at a perfect time in their lives. "We have some medical expenses to pay off and a few jobs to be done around the house and we will be able to enjoy some much needed financial security as well" the husband said. To read this news item and many others, please click Breaking News Ireland.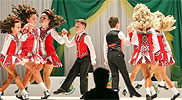 Belfast hosts World Irish Dance Championships
More than 5,000 Irish dancers from around the world are in Belfast this week with the aim of becoming world champions. The 2017 An Comhdháil World Irish Dance Championships are taking place at the Waterfront Hall. The event, which began on Sunday, features 42 competitions over six days, with dancers aged from nine to 21. It is the first time the event has been staged in Belfast. Four hundred teams are competing in the championships, with events running every day until Friday. For more details & photos, please click BBC.
Photo Credit: PRESS EYE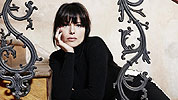 Review: Life. Love. Flesh. Blood. by Imelda May
With her highlighted cowlick now collapsed into a pair of moody bangs, the cover shot of Imelda May's new record signals "new direction" in monochrome semaphore. And her music has similarly changed. The rockabilly romps have been replaced by ruminative country soul ballads as well as an absorbing wide palette of American roots influences. The album is May's most varied collection of tunes to date. For more details, please click RTÉ.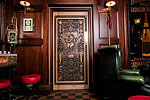 Ireland's newest Game of Thrones experience is a must-try for fans
Tourism Ireland and Tourism Northern Ireland have partnered up for the ultimate fan experience, launching a Journey of Doors passport as a follow up to last years Doors of Thrones campaign. Journey of Doors lets fans visit the 10 intricately designed Game of Thrones doors placed throughout Northern Ireland and collect a unique stamp at each stop. From Winterfell to Dorne and everywhere in between, the doors are located in pubs and other venues. For more on this story please click Irish Mirror.
Photo Credit: Discover Northern Ireland


Painting with €800 price tag sells for €120,000
Estimates are always going to be a rough guide for people – but this painting proves just how wrong they can be. The painting of Jesus Christ wearing a crown of thorns was estimated to sell for €500-€800. But the auctioneer at Adam's Auctioneers in Dublin thought it might go for higher as there was increasing interest with buyers over the phone and online lining up beforehand. So he started the bidding at €500.. For more details, please click Journal Ireland.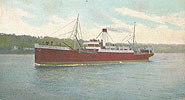 A forgotten piece of Cork naval history
100 years ago this week, just before shipping was made safer by the entry of the United States into World War I, a number of Cork vessels were sunk by German U-boats and mines. Patrick G O'Shea recalls one of the lost ships - the SS Lismore - which was torpedoed outside Le Havre, France on April 12, 1917. was the most brutal month of the war, with the greatest loss of shipping. But wartime secrecy played a role in the lack of publicity at the time. For more details, please click Irish Examiner.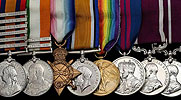 Belfast soldier's medals auctioned
Eight medals awarded to a Northern Ireland war hero have sold for nearly £2,000 at auction. They were presented to Company Sergeant-Major Francis James Joyce, affectionately known as Paddy, who was born in Belfast in January 1877. Mr Joyce fought at the Battle of Belfast, which took place in the Mpumalanga Province in August 1900. After surviving the Boer War, Mr Joyce went on to serve in Malta, Greece, Egypt and India. Then in 1915, during the First World War, he was in action in France. For more details, please click Belfast Telegraph.


Carl Frampton unveils mural featuring Belfast's best-known symbols
Star boxer Carl Frampton has unveiled a new street mural celebrating his exploits in the ring and other famous products of Belfast. The "Jackal" features on the artwork on Hill Street in the city's Cathedral Quarter along with a number of landmarks. The former two weight world champion, said he was happy to unveil the mural. "Everybody knows I love Belfast so to be involved with something that's really positive in the heart of the town, it was a no-brainer for me," he said. For more details, please click Breaking News Ireland.

April 12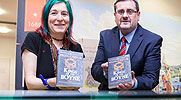 Author's novel approach to Battle of Boyne
The story of the Battle of the Boyne has been brought to life at the Museum of Orange Heritage in Belfast. Drogheda-based author Nicola Pierce led two workshops at the museum, reading extracts from her latest historical novel Kings Of The Boyne. The book is a fictional account of the 1690 battle between King William and King James. The public readings set the factual historical context of Kings Of The Boyne, with the author explaining how she preferred to use real people. For more details, please click Belfast Telegraph.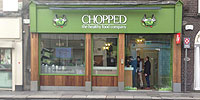 Chopped announces 430 new jobs
Food company Chopped has announced 430 new jobs at new Irish and UK locations, as the firm plans an expansion from 20 to 46 outlets. The positions will include a mixture of full- and part-time roles. Chopped will open 20 new stores across Ireland in 2017, with the creation of 320 jobs, it's planned. These stores will be joined by six Chopped stores in the UK, its first expansion outside Ireland. Chopped already has outlets in Dublin, Kildare and Galway. For more details, please click Journal Ireland.
Photo Credit & Related Story: Dublin Visitors Centre


Ed Sheeran goes West for new video
Ahead of his sold-out shows at Dublin's 3Arena, Ed Sheeran has been spotted out and about in Galway, where he is reported to have filmed the video for his number one smash hit Galway Girl. As work quickly spread that Sheeran was in town yesterday, crowds of fans gathered to catch a glimpse of the singing superstar. Amidst tight security, the singer-songwriter arrived at O'Connor's pub in Salthill on Tuesday afternoon as fans gathered outside the famous hostelry. To read this news item, please click RTÉ.
Photo Credit & Related Story: Journal Ireland.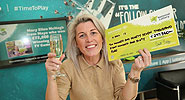 Down to her last €24, Galway woman collects €297k EuroMillions jackpot
A Galway woman, whose car was so worn out that the registration plate on her car was held together with sellotape, has collected €297,860 on the EuroMillions draw. Niamh O'Meara, who has played the Lottery every week since she was 18, picked up her cheque from National Lottery headquarters today after winning the Match 5 + Lucky Star prize on the EuroMillions draw on Tuesday, April 4. She said she could not believe it when her numbers came up. For more details, please click Breaking News Ireland.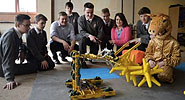 Eight Cork pupils off to world finals of robotics competition
The students will fly out to Kentucky, USA this weekend to pit their skills and technological know-how against students from China, Australia and the USA. The teens, all fourth-year and fifth-year students, swept the boards at the national final in January. Winning four out of the six available awards at the Irish finals automatically qualified them to represent their country in the VEX Robotics World Championships. For more details, please click Irish Examiner.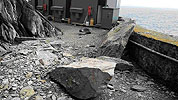 Sceilg Mhichíl hit by 'significant' rockfall
A "significant rockfall" has occurred on Sceilg Mhichíl, according to the Office of Public Works. The rockfall was discovered last Friday when staff at the OPW arrived at the island to carry out pre-season maintenance works and safety checks. The OPW said that the area where the debris fell "is not directly accessible normally by visitors". For more details, please click RTÉ.



Owner of Irish Mirror buys RSVP magazine
The company behind the Irish Daily Mirror newspaper has just snapped up RSVP, one of Ireland's most popular women's magazines. Trinity Mirror PLC, which operates under the brand of Mirror Media in Ireland, has acquired Northpoint Consulting Ltd, the publisher of RSVP magazine and its website. Mirror Media managing director Joanne McGreevy said that the firm is "delighted" with the acquisition, which is the company's first in the Irish market. For more details, please click Journal Ireland.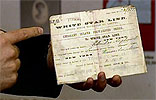 Exhibition features Titanic ticket link to passengers
A major new exhibition of Titanic artefacts will give every visitor a ticket linked to a passenger who travelled on the ill-fated Belfast-built liner. As they leave the show, visitors will find out if they are among the 1,500 who perished or one of the 800 survivors. The exhibition at Sydney, Australia's renowned Byron Kennedy Hall features nearly 400 artefacts taken from Titanic and her sister ship, Olympic. For more details, please click Belfast Telegraph.
Photo Credit: Flicker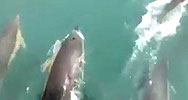 Watch:School of dolphins swimming off the coast of Cork
Yesterday, schools of dolphins were spotted swimming off the coast of Baltimore by Whale Watching West Cork, who kindly shared this mesmerizing video with us. According to the company, the school of Dolphins are regularly spotted off the coast and tend to move inshore from July through September. To read this news item and many others, please click Breaking News Ireland.

April 11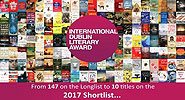 The International DUBLIN Literary Award has announced its shortlist
Ten novels have been shortlisted for the 2017 International DUBLIN Literary Award. The list includes The Green Road by Irish author Anne Enright, six novels in translation from Angola, Austria, Denmark/Norway, Mexico, Mozambique and Turkey, and novels from Nigeria, Vietnam and the USA. The award is worth €100,000 to the winner and is the world's most valuable annual literary award for a single work of fiction published in English. For more details, please click Breaking News Ireland.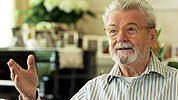 Being James Galway
A look at an intimate and revealing portrait of Sir James Galway, regarded by many as the finest flutist of his generation. Being James Galway charts his remarkable rise to the top of the classical music world from humble beginnings with a Belfast flute band. Today, at the age of 75, Sir James continues to tour the world performing to packed houses and giving master classes to the next generation of world class flute players. For more details & video clip, please click RTÉ.
ED NOTE: We changed the spelling in deference to Sir James who has been quoted as saying he plays the flute, not the flaut.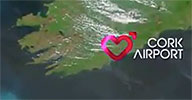 A tourist's experience of Ireland from their arrival in Cork
Cork Aiport has commissioned a unique time-lapse video which aims at capturing the day-to-day life of the airport as well as promoting some of the beautiful scenery of the Irish countryside. As part of Ireland's Ancient East and the Wild Atlantic Way, the video follows experiences of visitors to the region, from arriving in Cork to taking in the sites of local attractions. The video was produced by photographer Karol Kachmarsky and has already been seen by over 165,000 people around the world. To watch the video, please click Breaking News Ireland.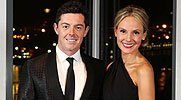 Rory McIlroy and Erica Stoll to marry at fairytale Ashford Castle
Holywood's sporting superstar is to tie the knot with his beautiful bride in less than a fortnight in a fairytale Irish castle made famous by Hollywood. Multi-millionaire Rory and his American fiancee Erica Stoll will wed on Saturday, April 22 in Ashford Castle in Cong, Co Mayo. Golf's biggest names are expected to fly in for what insiders have already dubbed the "wedding of the decade". For more details, please click Belfast Telegraph.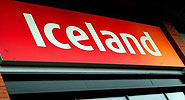 Food retailer to create 270 jobs across nine new stores
Food retailer Iceland has pledged to create 270 new jobs in a €12m investment in nine new stores in Ireland this year. he new stores in Tallaght, Galway, Cork (Douglas, Fermoy, Ballincollig) Letterkenny, Limerick, Shannon, and Gorey will be opened in the coming months. The company's new store in Tallaght, which opened today in New Bancroft on the Greenhills road, is the company's 13th in Ireland, and its largest yet. For more details, please click Breaking News Ireland.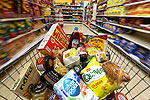 Ireland's favourite supermarkets revealed
Aldi is Ireland's fastest growing supermarket - as new stats show Irish grocery prices have dropped for the first time in two years. But in a study on market share, Irish shoppers prefer SuperValu and Dunnes above the rest, according to Kantar Worldpanel data released today.Spokesman David Berry explained "For the first time since May 2015 grocery prices are falling so consumers are likely to have a little extra cash to hand…" For more details, please click Irish Mirror.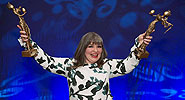 Mayo designer wins big at 2017 Irish Fashion Innovation Awards
Deirdre Duffy won Irish Accessory designer of the year and Innovation Award winner 2017. She said… "this win is a fantastic nod to the hard work that many growing fashion and textile labels out there are doing. I have exciting plans for the future of 'Wild Cocoon' and winning these awards has given me huge confidence to move forward with these plans". For more details, please click Breaking News Ireland.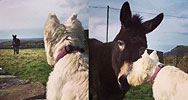 Watch moment adog and donkey are reunited
Just when we thought there couldn't a more romantic Irish love story than Diarmuid and Gráinne, we meet Buster the dog and Jack the donkey. Star-crossed lovers who fell in love in the Gaeltacht over a year ago and devastatingly had to part ways when Buster returned home to Dublin. But today, they were reunited in the most adorable way. Buster surprised Jack on the wall where they used to sit and luckily for us Buster's owner, Traolach Ó Buachalla, caught it all on video. To watch the video, please click Breaking News Ireland.



Guest makes strange request at Kilkenny hotel - and it's fulfilled
When Cork native Daniel Buckley and a friend were booking a room at the Pembroke in Kilkenny, they decided to fill in the 'special requests' section with something strangely specific. "We would like a FRAMED picture of Christopher Walken (signed if possible) from Pulp Fiction," he mischievously wrote. "My father was an assistant to Mr Walken for this film and this was his greatest accomplishment. We would like to be reminded of this". Sure enough when he arrived, there it was. For more details, please click Breaking News Ireland.



Fri, Feb 2, 2018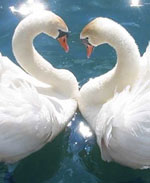 Irish God and Goddess of love
Oengus is the Irish God of love, beauty and youth. According to the old folklore, his kisses became birds. It is also said that he dreamed of a beautiful maiden, named Caer, for whom he searched all over Ireland. Eventually, he found her chained to 150 other maidens, destined to become swans at the time of Samhain. Legend has it that Oengus transformed himself into a swan and was united with his love.
Aine of Knockaine is the Irish Goddess of love. She is also known as the Fairy Queen of Munster and as a goddess of fertility beause she has control and command over crops and animals, especially cattle. Another name by which she is known is Aillen. To learn more about Irish mythology, please click Irish Myths & Legends.
Photo Credit: Wikipedia

Click for More Culture Corner.