Traditions, folklore, history and more. If it's Irish, it's here. Or will be!
"People will not look forward to posterity who never look backward to their ancestors."
-Edmund Burke
---
Quotes

Library: Books, Movies, Music

Prints & Photos

Poetry

---
---
Shops Ireland
---
Bunús na Gaeilge
(Basic Irish)

---
---
Did You Know?
---
Himself/Herself
Write to Us
Readers Write..
Links/Link to Us
---
Advertise with us
---
Awards & Testimonials

Submissions Guide

---

Todays' Irish News



Yes, there are many news items not included here. We deliberately avoid: politics, death, disaster and other mayhem.

Thursday, November 26, 2015


---
Without the Irish, there wouldn't be a Thanksgiving
In the fall of 1621, the Pilgrims had just arrived in the New World and had no idea how wild a New England winter would be. Many of them starved and the thought of heading back to Europe was prevalent. On February 20th, an Irish ship called The Lyon arrived and delivered much needed provisions to those who survived the winter. The ship was sent by a Dublin merchant whose daughter was married to one of the Pilgrims. For more details, please click
Atlantic Associates Real Estate
.
Image Credit & Related Details:
Irish American Mom
Anne Enright wins Novel of the Year at Irish Book Awards
The inaugural Laureate for Irish Fiction can now add another to the pile — last night she won the top prize of Novel of the Year at the Bord Gáis Energy Irish Book Awards for The Green Road. Renowned Irish American novelist JP Donleavy was also honoured, receiving the Bob Hughes Lifetime Achievement Award. As a friend of Hollywood actor Johnny Depp, the A-lister was on hand via video link to offer his congratulations to the author.For more details, please click
Irish Examiner
.
Photo Credit & Related Story:
Irish Times
Tralee and Lismore named best tourism towns in Ireland for 2015
Tralee picked up the top prize as Fáilte Ireland's Ireland's best national large tourism town while Lismore took the national small tourism town accolade. They were both chosen from a shortlist of 10 towns, all of which received certificates of merit. Apart from the top pair, the eight towns highly commended were Cobh, Co Cork; Killarney, Co Kerry; Kilkenny City; Ardmore, Co Waterford; Adare, Co Limerick; Clonakilty, Co Cork; Kenmare and Sneem in Co Kerry. For more details, please click
Irish Examiner
.
Giant's Causeway crowned UK's Best Heritage Attraction
The Giant's Causeway has been named the UK's Best Heritage Attraction by voters of the nation's largest consumer poll, the British Travel Awards. Northern Ireland's best-loved landmark scooped gold at the gala awards ceremony in London on Wednesday night, attended by almost 1,000 travel industry people. The Causeway is Northern Ireland's first World Heritage Site as well as the province's most visited tourist attraction. For more details, please click
Belfast Telegraph
.
Is one of these little girls your grandmother, or even your great-grandmother?
That's the question being posed to residents of a West Cork village following the publication of two rare photographs taken more than a century ago. The photos which date from 1902 and 1908, show groups of seated pupils from Innishannon Girls' School, dressed in smocks and pinafores. The photographs of children from the school's third, fourth, fifth and sixth class, and from its fourth fifth and sixth class respectively, are published in Innishannon village's popular Christmas journal, Candlelight. For more details, please click
Irish Examiner
.
VOTE: What do you think the best Irish viral videos of 2015 were?
The Best.ies are back for 2015 - the second annual Irish viral video awards. As last year's inaugural awards were such a huge success, it was decided that 2015 will be bigger and better than ever, with so many grat candidates to choose from - including Ireland's impressive win over Germany to more classic moments from Irish mammies. So, without further ado, here are the nominees. For more details, to watch the videos and to cast your vote, please click
Breaking News Ireland
.
The trials and tribulations of an Irish castle renovation
No building is bigger on romance than a towering medieval keep with its salty whiff of chivalry, outsized log fire, a great hall for storytelling, wine goblets and bardic music; its battlements aflutter with coloured standards and of course, the obligatory candle-lit ladies' chamber on the top floor with fur throws flung across a thick hewn four-poster. But the reality for those who pursue the castle dream in Ireland is usually more of a nightmare. For more details & photos, please click
Irish Independet
.
Ireland's Wild Atlantic Way has never looked more beautiful
The awesome power of Ireland's western coastline is no more visible than in these stunning photographs from Carsten Krieger's book Ireland's Wild Atlantic Way. Krieger took a photographic journey from Donegal to Cork, taking in not just the views, but meeting local people along the way. From birdwatching to dolphins, piers to castles, the sea to mountains, the book captures many different sides to Ireland's west. For more etails and a selection of photos, please click
Journal Ireland
.
Mullingar's John Joe Nevin clocks up another victory in Chicago
John Joe Nevin maintained his flawless pro career with victory against Greg Coverson Junior in Chicago in the early hours of Thursday morning. Nevin, an Olympic silver medallist at London 2012, went the distance with 36-year-old Coverson, winning by judge's decision. The Mullingar lightweight earned a routine victory over DeWayne Wisdom in Virginia nine days ago, but didn't have it all his own way against the seasoned Coverson. For more details, please click
RTÉ
.
---
Past Two Weeks
November 25

How Ireland built a cheese movement
When Co Corkfarmer Eugene Burns started making a posh French-style, smelly cheese in 1983, he decided to do something either very brave or very foolhardy. So convinced was he of the quality of his cheese that he made the decision to try to sell it in Paris. Despite having never left Ireland before, he filled his van with cheeses, and drove to Paris' Rungis food market via the UK and two ferries. The determined Irishman's Ardrahan cheese was a hit and he returned to Ireland with an order for a ton a week. That was just the beginning. For more details & video clip, please click BBC.
Photo credit & more details, please click A Taste of Ireland


CPL Resources to create 160 new jobs
Recruitment company CPL Resources has said it will create 160 new jobs in Ireland over the next two years and 40 further roles abroad. The company said the positions will include recruitment, sales and marketing jobs and will be spread across its operations in Ireland, the UK and Eastern Europe. The company's chief executive Anne Heraty (pictured) said that the "strong uplift in business" is why the company is hiring so many people. CPL is Ireland's largest recruitment agency and its revenues rose to €393.6m this year. For more fetasils, please click RTÉ.


'The Room' earns three Indie Spirit Award nods
The Irish/Canadian film has been nominated for three Independent Spirit Awards including Best First Screenplay and Best Female Lead. The film is based on the Booker nominated novel by Dublin author, Emma Donoghue, who also wrote the screenplay. It tells the horrific tale of a woman and son held captive for years in a tiny space and was inspired by the life of Elisabeth Fritzl, who was locked in a basement in Austria for 24 years. Room is directed by Lenny Abrahamson and it has already been generating a lot of Oscar buzz. For more details, please click RTÉ.


Portraits of literary greats Seamus Heaney and CS Lewis unveiled
New portraits of two of Northern Ireland's literary greats have been hung in the home of the Stormont Assembly. The striking images of Nobel laureate poet Seamus Heaney and Chronicles Of Narnia creator CS Lewis were painted by local artist Ross Wilson. Heaney's widow Marie and one of Lewis's students at Cambridge University, the Rev Roy Taylor, unveiled the works at a ceremony in the Great Hall of Parliament Buildings. For more details & video clip, please click Belfast Telegraph.


Confessions of an Irish Airbnb host
It began as a way of making some easy money but quickly became so much more. House-proud Dave Robbins comes clean about putting his home on the rental site. He writes "I saw the taxi pull up outside, heard the footsteps on the path, listened for the doorbell. I was as nervous as a Mount Anville girl on debs night. Outside stood our first Airbnb guests, a Dutch gentleman and the person he referred to in his emails as his "lady friend". For more details, please click Irish Independent.


NI designer wins double prize at British Fashion Awards
The son of former Ireland rugby captain Willie Anderson has won an unprecedented double prize at the British Fashion Awards. Magherafelt-born Jonathan Anderson won both best menswear and best womenswear designer."We're just delighted and it's lovely for Northern Ireland as well," said his father Willie Anderson. "We rang him last night and he was just overwhelmed," he said. "He thought he would have a chance at the women's wear but he didn't think he would get both." For more details, please click BBC.


Company delivers a lovely festive surprise to Galway kids
A group of Galway school students wrote a bunch of letters of complaint to phone company Three over their Christmas ad this year. They claimed the ad, which shows a father giving his little girl the gift of a snow cloud, was false advertising as the company doesn't even sell snow and their parents would never be able to get their hands on a cloud for them. The company's response to the students at Presentation College in Athenry was to turn their school yard into a festive wonderland. Lovely. For more details & video clip, please click Journal Ireland.


Homebrewers get chance of a lifetime to brew recipes in St James's Gate
Two months ago, Smithwick's partnered with the National Homebrew Club to challenge Homebrewers across the country to submit their recipe for a Christmas ale. There were over 240 applications to the Homebrew Challenge, with two final favourites selected through a tasting session packed with beer experts. These finalists were invited into in the pilot brewery in the historic setting of St James's Gate in Dublin city centre to brew their recipes. For more details & photos, please click Journal Ireland.


Residents call for squirrel bridge in Limerick
Limerick County Council has been urged to do more to save red squirrels in the county. The council recently erected a 'Caution - squirrels crossing' signs at Friarstown. However, local resident Tom McNamara said that rope flyovers are also needed to keep squirrels off the road. He said the council and the State have an obligation to deal with the issue, because the State signed up to the Berne Convention on the Conservation of European Wildlife and Natural Habitats in 1979. For more details, please click RTÉ.
Photo Credit & Related Setails: Limerick Leader

November 24

Cill Rialaig: an artists' retreat where the work advances
Author Andrea Carter reflects on her experiences during an 11-night stay on remote Bolus Head with six other writers, a residency organised by the Irish Writers Centre. She writes "It is impossible to find, warned all of the blogs. Surely, I thought, getting lost is impossible these days. I had a hand-drawn map, a road map, and Google maps on my phone. How hard could it be?... I got lost." To read this feature article, please click Irish Times.


50 Ways to Kill Your Mammy pair win International Emmy
Baz Ashmawy and his Mammy Nancy have taken home the International Emmy for Best Non-Scripted Entertainment and they are currently celebrating by having some chicken wings in an Irish bar in New York. Speaking on The Ryan Tubridy Show on RTÉ Radio 1, Baz described the moment that they found out they had won the award as surreal. "As soon as they mentioned that 50 Ways To Kill Your Mammy was the one that won, she said she didn't remember anything, that it was like floating,". For more details & photos, please click RTÉ.


Irish Universities work together to launch €46m software research facility
A €46.4m software research facility launched at the University of Limerick yesterday will help more than 1,000 Irish companies develop and expand their products. Called Lero, it involves unique parnership between all the country's universities. Announcing the investment, Education Minister Jan O'Sullivan said: "The collaboration of the best academic brains from all the country's universities is unique in Ireland and rare worldwide." For more details, please click Irish Examiner.


The best photos and videos from U2's epic Dublin homecoming show
Last night saw U2 bring their tour home to Dublin for the first of four homecoming shows on their giant Innocence and Experience tour. They played the 3Arena, their first indoor gig in the city for some time. And it was jammed`. The show opened with a projected scene, representing their bedrooms in north Dublin in the 1970s. A 25-song setlist began with Miracle (Joey Ramone) and closed with With Or Without You, Beautiful Day and One. To see the photos and watch the videos, please click Journal Ireland.


Was 'Oh Holy Night' ever sung more beautifully?
Irish children's cancer charity Aoibheann's Pink Tie (APT) have released a video of teenage staunch supporter Hannah Roddy singing 'Oh Holy Night' to help raise funds for the charity.The charity was set up five years ago by Dad Jimmy Norman after daughter Aoibheann Norman passed away. "When she died, I asked all the men in the church to wear pink ties... when I was coming down the aisle behind her coffin, I was very moved to see all the pink ties". For more details and to her her sing the carol, please click Irish Independent.


RTÉ News captures Lotto winner's hilarious champagne fail
Tonight's RTÉ News saw one Lotto winner get more than she bargained for while trying to open a bottle of bubbly. RTÉ were reporting on the ten winners from the Cheestrings production line at the Kerry Group factory in Charleville, Co Cork collecting their jackpot at Lotto Headquarters today. As the cameras rolled for the obligatory champagne spray shot, one of the winners somehow managed to soak up the moment in a very unexpected way. To watch the video clip, please click Breaking News Ireland.


How Belfast inspired a festive book for children
Belfast city centre would probably not be the first place you'd consider as a source of inspiration for a Jewish children's book about Christmas. But that's exactly where Hollywood actress Amanda Peet got the idea for her new children's novel Dear Santa, Love, Rachel Rosenstein. Peet, who spends her summers in Belfast with husband David Benioff, co-producer of Game Of Thrones said "It all came about when my co-author Andrea Troyer and I were in Belfast looking for Hanukah presents for our kids - and that wasn't an easy task." For more details, please click Belfast Telegraph.


Tayto most missed by Irish emigrants
Irish emigrants miss Tayto crisps more than any other food, according to a new poll. The survey found that Cadbury's chocolate and Kerrygold Butter are also tastes the Irish pine for when abroad. When it comes to tea, Barry's and Lyons are missed by an equal number of people, according to the poll carried out for Checkout Magazine by Behaviour and Attitudes. Checkout editor Stephen Wynn Jones says the Irish are quite nationalistic when it comes to food and drink. For more details, please click Breaking News Ireland.
Photo Credit & Related Story: Irish Examiner


Ireland women beat Scots in World T20 qualifiers warm-up game
Skipper Isobel Joyce (pictured) starred as Ireland defeated Scotland by 27 runs in a warm-up game ahead of the World Twenty20 qualifying tournament in Bangkok. Joyce top-scored with an unbeaten 33 as Ireland scored a relatively modest 108-5 in their innings. Scotland looked on course for victory as Rachel Scholes and Fiona Urquhart put on 30 the opening wicket but the Scots then collapsed to 33-6. With Irish captain Joyce taking two wickets, Scotland finished on 81-8. For more details, please click BBC.

November 23

President Higgins addresses UN summit
President Michael D Higgins delivered the opening address this morning at a United Nations conference on debt and sustainable development issues in Geneva. The president's keynote address, Issues of Debt Management in the New Context of the Sustainable Development Goals and the Universal Challenge of Climate Change, will open the 10th debt management meeting of the UN Conference on Trade and Development being held until Wednesday. For more details, please click Irish Times.
Photo Credit & Related Story: RTÉ


One Direction win big at American Music Awards
One Direction were named artist of the year at the American Music Awards last night for the second year in a row, just months before they go on a hiatus. They also won the award for Favourite Duo or Group. The group are due to take an extended break in March 2016 and while accepting the award for Artist of the Year, Liam Payne said they are looking forward to spending some time with their families. For more details, please click RTÉ.


Architecture trumps art in a strange turn for the Turner Prize
The shortlisting of the architectural firm Assemble for this year's Turner Prize says a lot about the judges and even more about the contemporary art world. It reflects a yearning for a particular kind of relevance and effectiveness on the part of many artists, curators and commentators. They see art as a potential agent for change across a broad swathe of the social, cultural and political landscape, which is where Assemble comes in. For more details, please click Irish Times.


'We can't blame Cromwell this time'
The Dominican order held its last Mass in the parish of a packed St Dominick's Church in Athy yesterday, ending an association dating to the 13th century. Addressing a congregation of up to 1,000 well-wishers and amid tears shed by friars and parishioners alike, Fr John Harris said it was the first time in 791 years of the Irish Dominicans' history that they were voluntarily closing one of their foundations. "We can't blame Henry VIII or Cromwell this time," Fr Harris quipped. For more details, please click Irish Independent.


Students with Irish roots invited to Ireland for summer camp
Speaking on the second day of the Global Irish Economic Forum at Dublin Castle, Minister of State for Diaspora Affairs Jimmy Deenihan said the pilot summer camp programme will be open in 2016 to high school students aged 15 to 17 living in the US. Over the course of two weeks, the teenagers will travel around Ireland to take part in a series of educational and cultural activities, "to learn about the country's history and to experience the modern face of Ireland". For more details, please click Irish Times.
Photo Credit: Eric Luke


Celtic Media Festival to celebrate best of all things Celtic
It's lights, camera and action for the media mini-hub of Dungarvan as the west Waterford town looks set to welcome the biggest Celtic Media Festival to date. The festival embraces the languages and cultures of all the Celtic nations through both screen and broadcast productions. Now in its 37th year, entries for next year's event have exceeded all previous figures with a record-breaking 510 entries submitted to festival organisers for 2016. For more on this news item, please click Irish Examiner.
Photo Credit & Related Details: TransCeltic


Santa shows us his favourite letters from Irish children
Christmas is too far away at all, and children from all across Ireland have already started sending their letters to Santa. An Post have been ensuring that these letters have been safely delivered to Santa for over 30 years, as well as helping with each and every reply. 130,000 children in Ireland write to Santa every year. Letters have been coming in from all over Ireland, and from children of all different ages, and Santa's very impressed with all the effort that goes into them. To read the featured letters, please click Journal Ireland.


Archery: NI's Huston wins World Cup gold
Patrick Huston claimed his first World Cup gold medal at stage one of the 2015-16 Indoor Archery World Cup circuit in Marrakech in Morocco. The 19-year-old beat 2014 champion Italian Matteo Fissore 6-4 in the recurve final. The Olympic hopeful, a former junior World champion from Belfast, had equalled his personal best score of 588 qualifying for the knockout stages. The indoor circuit also visits Bangkok and Nimes with the final in Las Vegas. To read this news item and more, please click BBC.


'Heat of battle' or heated melee?
Galway's Aidan Harte has played down a melée that erupted on the field during the 'Hurling Classic' between his side and Dublin at Fenway Park in Boston on Sunday night. "Lads tear into each other in the heat of the battle but we forget about it." The Tribesmen beat the Dubs 50-47 in an adapted 11-a-side version of hurling but the exhibition game descended into chaos towards the end of the second quarter as players from both side scuffled for almost a minute. For more details & video clip, please click RTÉ.

November 22

Cúchulainn, Roosevelt and what it means to be Celtic
He's the epitome of the heroic Celt, the embodiment of Ireland's mythic past in the public imagination. Long hair flowing from under his helmet, spear and shield in hand, Cúchulainn fearlessly rides into battle on a chariot embellished with interlaced motifs. For more than a century this has been the popular image of Celtic culture. And the Irish may owe it all to Theodore Roosevelt who wrote an essay on ancient Irish sagas for the Century magazine in 1907. For more details, please click Irish Times.


In his final leader's speech, Peter Robinson says NI has been 'transformed'
He told his party that devolution had brought "peace and prosperity" and added that he looked back "with pride at all that we together have achieved". He said after three years of problems at Stormont, the latest 'Fresh Start' deal means "politics can work again". Mr Robinson announced his retirement on Thursday and he is to quit as Northern Ireland first minister and DUP leader within weeks. For more details, and video clip, please click BBC.
Photo Credit & Related Story: Breaking News Ireland/tephen Kilkenny/PA Wire


Co Antrim's Downton Abbey snapped up for a bargain £307,000
Stranocum Hall - a magnificent Downton Abbey-style stately home in Co Antrim was one of 50 properties and land that went under the hammer in two hours at Belfast's Europa Hotel yesterday. Chartered surveyor Ian Harbinson said it was the catch of the day. "Getting Stranocum Hall for just £7,500 over the asking price was definitely a huge bargain," he said. That property would have been worth double in 2007, and I doubt you could build it for £310,000 today." For more details and pics, please click Belfast Telegraph.


NI man's last wish was to marry the love of his life is granted
David Smith from Portadown, who has been diagnosed with terminal cancer, wed Katy Harris after businesses and strangers rallied round to give them a day to remember. Flowers, a wedding cake, a band, decorative horseshoes and even a dress were donated. The couple, who have a four-year-old son, were told last March that he only had a short time left. David and Katy got married last Friday in a hotel ceremony in Rochdale, Greater Manchester, attended by 80 friends and family. For more details, please click Belfast Telegraph.


Heartwarming Ballymena Christmas advert aims to restore Christmas spirit
After a year which has seen massive job losses rock Ballymena a heartwarming Christmas tale of a lost little bear is hoping to restore the spirit of the festive season to the Co Antrim town. The Ballymena Christmas Advert 2015 tells the story of a lost teddy bear searching for the child it was made for. It calls at shops and restaurants across the town in a bid to find its owner, eventually tracking down the little girl just in time to see the town's Christmas tree lights switch-on. To watch the advert, please click Belfast Telegraph.


Christmas trees going to add €21m to economy this year
With the festive season quickly approaching, growers are working overtime to make sure everything goes off without a hitch. The Irish Christmas Tree Growers Association (ICTGA) said the trees are worth €21 million to the economy. More than 80 Christmas tree growers across the country began harvesting their seasonal crop during the week, with up to 350,000 trees expected to be sold throughout Ireland before Christmas day. For more details, please click Journal Ireland.


Rory McIlroy crowned European No 1 after victory in Dubai
After starting the final round a shot behind England's Andy Sullivan, McIlroy carded eight birdies in the first 15 holes to surge into a two-shot lead with two holes to play, only to then find the water with a terrible tee shot on the 17th. However, the four-time Major winner holed from 30 feet to salvage a bogey and take a one-shot lead up the 18th, which proved just enough to secure his fourth win of the year. For more details, please click RTÉ.


Ireland hold on for Rules win over Australia
Ireland held off a late surge by Australia to regain the Cormac McAnallen cup at a freezing Croke Park. First-half goals from Aidan O'Shea (2) and Conor McManus gave the home side a deserved 43-23 lead at the break as the AFL stars failed to get a proper grip on proceedings. They rallied, however, to win the third quarter and an Eddie Betts goal and a Robbie Gray over left just three points in it with time running out. But Joe Kernan's men kept their cool and saw out the clock to claim the International Rules honours. For more details, please click RTÉ.


Irish jockey hailed as a hero after saving competitor
While riding in a race at at Gowran Park in Co Kilkenny racecourse, both Bryan Cooper and rival jockey Robbie Power suffered falls at the same fence. During the fall Power's leg became tangled in his saddle and as he dangled precariously from his horse, Cooper scrambled from his own fall to grab Power and prevent the horse from taking off with him. For more details and to watch the video, please click Irish Examiner.
Photo Credit & Related Story: Irish Independent

November 21

Trinity College Dubling celebrates biggest charitable donation in Irish history
Deep in the science labs in Trinity College Dublin, a tight-knit group of academics are in a race against time. They're spearheading a worldwide fight against the growth of dementia, which affects 50,000 sufferers in Ireland and 48 million worldwide. This week the ground-breaking unit received an unprecedented boost when one of the world's billionaires donated €138m to speed up their research into a cure for the deadly disease. The cash windfall was made by the Atlantic Philanthropies foundation, headed by millionaire Irish-American businessman, Chuck Feeney. For more details, please click Irish Independent.


Mapping the State: Ireland as you've never seen it
'We didn't call it 'the state we're in', or 'look at the state of us'. It's Mapping the State. And it's very deliberately meant to be nonpolemical," says JP O'Malley of Zero-G, a Dublin design agency. He was part of the team that has created a new visual aid to help people understand and navigate Ireland's legislative, judicial, executive and local-government structures. It has been done using a map, but not in a way that resembles any country we know. Instead, this map of the Irish State is made up of parts of countries and islands around the world. For more details, please click Irish Times.


Close to 500 new jobs announced for Cork
Outsourcing company Voxpro and the Bon Secours private hospital have announced they are to create the new jobs in separate expansion plans. Voxpro is hiring an additional 400 staff, bringing employee numbers there to 1,400 by this time next year. This afternoon, Taoiseach Enda Kenny visited Voxpro. He said "The creation of 400 new jobs by Voxpro is fantastic news for Cork and a boost to the reputation of the South West region as a growing hub for innovative companies." For more details, please click RTÉ.
Photo Credit & Related Story: Irish Examiner


Humble Aran jumper's stunning return to the catwalk
It was once the staple wear of the Clancy Brothers and Val Doonican - but now the Aran jumper has made a stunning second coming to the fashion world. Arans are back in vogue with world-renowned designers such as Alexander Wang and Valentino, and appearing on the London, New York, Paris and Milan catwalks. The 'statement knits' have become de rigueur in this year's major autumn/winter collections, with designers opting to pair them up with jeans and pencil skirts. For more details, please click Belfast Telegraph.
ED. NOTE: To read our article, please click Aran Sweaters


Winterval marks the launch of Ireland's biggest Christmas festival
The biggest Christmas festival in the country kicked off last night when Santa switched on 100,000 festive lights in Waterford City. The man himself arrived on horse-drawn sleigh, flanked by some Star Wars cast members and Viking elves who were then joined by Mayor of Waterford John Cummins to declare the annual Winterval festival open. The festival opening was watched by thousands of spectators on the city's mall. More than 500,000 visitors are expected to attend Winterval which runs until December 23. For more details, please click Irish Examiner.


One man and his gate: an Irish solution to an Irish problem
Smartphone footage of a man running behind a van and holding a gate has gone viral, with more than 500,000 views of the footage. The woman who captured the clip has been overwhelmed with offers to buy the rights. Bernie Hart, a sergeant in the Defence Forces and based in Limerick, was driving, with her husband, through the north Kerry town of Duagh en route to Adare at the end of last month when they came across the unlikely scene. For more details and to watch the video, please click Irish Examiner.


Tayto chocolate chip cookies are now a thing
All of their lives, the Irish have been waiting for someone to perfectly combine Tayto and chocolate. Tayto themselves couldn't do it, though they tried, so it was up to someone else to mix and match the sweet and savoury treats. These may look like regular chocolate chip cookies, but they're not – they're Tayto-cheese-and-onion-chocolate-chip cookies dreamed up by The Cupcake Bloke, who runs a market stall on Coppinger Row in Dublin three times a week. Staffers at Journal Ireland had to taste for themselves.To larn the reults, please click Journal Ireland.


Irish navy make a song and dance about Movember
The Irish Naval Service have pulled out all the stops in their support of Movember this year, as this really catchy video shows. The crew of the L.E. Samuel Beckett have been cultivating their 'taches all month - yes, even the ladies - and they're so eager to show them off that they burst into song while performing their naval duties. t's all for a good cause though. They are raising money for Cancer Research and for the Mercy Hospital in Cork. For more on this news item and to watch the video, please click Breaking News Ireland.


Rory McIlroy remains on course in Dubai
Rory McIlroy remained in pole position to be crowned European number one for the third time in four years as former supermarket shelf-stacker Andy Sullivan claimed the halfway lead in the DP World Tour Championship. McIlroy felt he was stuck "somewhere between third and fourth gear" after a second round of 68 at Jumeirah Golf Estates left him eight under par, four shots behind Sullivan but crucially ahead of Race to Dubai rivals Justin Rose and Danny Willett by one and two shots respectively. For more details, please click RTÉ.
Photo Credit & Related Story: Irish Herald

November 20

Kerryman inds fame ahead of Shackleton-type polar adventure
Irish adventurer Mike O'Shea has become an overnight celebrity in the unlikely setting of the Falkland Islands, where he is preparing to lead a team on a daring, Ernest Shackleton-inspired polar expedition. Mike and five fellow explorers have based themselves on the remote South Atlantic archipelago ahead of of an ambitious 28-day mission to complete the crossing of South Georgia via the so-called Shackleton route and to scale two previously unclimbed mountains. For more details, please click Irish Examiner.


U2 back in Belfast for first time since 1998
For U2 it was their first concert since they cancelled weekend shows in Paris in response to the attacks. In the aftermath, the band had taken part in a candlelit vigil in the city to pay their respects. For their fans in Northern Ireland, it was the first chance to see U2 playing in the city in almost 18 years. The last full concert they played in Northern Ireland was in 1997 in Belfast's Botanic Gardens. Since then, they have toured the world but have not made it back to Belfast. For more details & video clip, please click BBC.
Related Story: Belfast Telegraph


Global interest as Co Antrim Victorian rectory goes up for sale
The Old Rectory in Broughshane, with its red doors, feature fireplaces, bay windows, traditional kitchen/pantry layout and generous lawn, is a step back into an older time. It was built in 1869 for the Church of Ireland Canon John Grainger, Rector of Broughshane. By the time he died, it was so packed with antiquities, including Samurai armour, that his collection formed the basis of what we now know as the Ulster Museum. For more details, please click Belfast Telegraph.


The Gobbins - the next big thing for NI tourism?
Billed, a new white knuckle path that will leave visitors "feeling like they are walking on water", the Gobbins is currently being touted as the next big thing for Northern tourism. Except, of course, it isn't new. Constructed in 1902 by railway engineer Berkley Deane Wyse, it was designed to attract visitors to the then sequestered Islandmagee peninsula. Consisting of a series of bridges, tunnels, walkways and staircases, the path offered a close and personal experience of coast and cliff that proved irresistible to Edwardian thrill-seekers. For more details, please click Irish Times.
Video Clip: The Gobbins


Goodbye Jury's, hello Hilton
The Jury's Inn hotel on Dublin's Custom House Quay is to rebrand as a Hilton Garden Inn next year. The company that runs the hotel, Amaris Hospitality, announced the news this morning. A massive extension is also planned at the well-known Dublin hotel – which is popular with 3Arena gig-goers and GAA fans heading to Croke Park – with 80 new bedrooms planned. t's part of Amaris's plan to find the best locations for new hotels, and the most appropriate brands for its existing hotels, according to CEO John Brennan. For more details, please click Journal Ireland.


Christmas Cake: RTÉ has You Covered
More than dozen recipes - from Mooney's Millionaire Cake which Dermot O'Neill brought to the table courtesy of his Grandmother - to Ballymaloe mincemeat crumble cake. This is a lovely Christmas dessert that Rachel Allen and co make at their Cookery School. Rachel believes that this is a satisfying cake, full of flavour and texture: the mincemeat keeps it firmly festive, while the layer of sponge is delicate and light and the crumble topping good and crunchy. To access all the recipes and for more photos, please click RTÉ.
For our Christmas Cake recipe, please click Christmas Desserts


Epic drone video gives eagle-eye views of Mayo's Atlantic coast
The video was filmed by Ray Fogarty of AirCam Ireland during the course of a 2,500km journey along the Wild Atlantic Way. "What struck me most about Mayo was how wild and fresh it was," he says. "Other counties hold that quality for sure; but for me it really clicked in Mayo." ogarty's Wild Atlantic Way filming trip, supported by Fáilte Ireland, saw him travel from Malin Head, Co. Donegal to Kinsale, Co. Cork. His trusty drone accompanied him all the way. To watch the video, please click Irish Independent.


Boston dawn of new season for Dubs
Dublin begin their 2016 preparations on Sunday in Boston's iconic Fenway Park, playing an 11-a-side match against a currently manager-less Galway team. But it's been an important week in the preamble to Ger Cunningham's second season in charge for more reasons than that. Speaking ahead of Sunday's AIG hurling classic, Cunningham conceded: "The opportunity to play in Fenway Park is phenomenal. "It's one of the great places that people mention when you think of great old stadiums." For more details, please click Irish Herald.
Pforo Credit & Related Story: GAA


Ireland's golfing sensation Paul Dunne wins full Tour card for next season
Paul Dunne's prodigeous breakthrough season has culminated with his biggest achievement yet after he earned his full European Tour card for next season. As others faltered around him, the 22-year-old held his nerve under the most exacting circumstances to finish inside the top 25 at the Qualifying School in Girona. Six months ago he was barely known outside Irish golfing circles but now Dunne is widely regarded as one of the game's most talented. For details, please click Journal Ireland.

November 19

Tommy Meehan, heroic Irish veteran of D-Day landings, RIP
Known universally as 'Tucker', Tommy, from Beaumont in Dublin - and thought to have been the oldest surviving Irish World War II veteran - passed away peacefully last Monday at the age of 93, following a long illness. Tommy was a proud Irishman and one of the most loyal supporters of the Boys in Green - and friends remarked on how fitting it was that he passed away the same night the Irish team delivered a stellar performance. For more details, please click Irish Independent.


Taoiseach expects 50,000 jobs to be created next year
The Taoiseach says he expects 50,000 jobs to be created next year and that more Irish people will return home than leave. Speaking at the Government's latest update on its action plan for jobs, Enda Kenny said 1,000 jobs a week are being added to the economy this year. Tánaiste Joan Burton described the fact that unemployment has dropped below 9% as "a landmark moment" for the national recovery. For more on this news item, please click RTÉ.


His book was banned and burned, but JP Donleavy has had the last laugh
With its ribald descriptions of sex, extramarital affairs, terrible husbands, heavy drinkers and bar fights, author JP Donleavy's 1955 debut novel The Ginger Man was perhaps always going to fall foul of Ireland's then notoriously strict censorship laws. And fall foul it did – the book was banned by reason of obscenity, and burned. But, today, it has been announced that JP is to receive the Lifetime Achievement Award at the Bord Gáis Energy Irish Book Awards For more details, please click Journal Ireland.


Guinness opens gates to experimental brewery
Guinness is to lift the lid on its taste secrets by opening the doors to the brewery where its recipes are created. For over a century, Ireland's famous purveyor of stout has kept the workings of its experimental brewery at its landmark St James's Gate site in Dublin firmly behind closed doors. The company has now announced plans to open it up to the public, with visitors also given the chance to quiz the brewers on their work. For more details, please click Breaking News Ireland.


NI's Marble Arch Caves given Unesco global geopark designation
An area of spectacular landscape that includes the Marble Arch Caves in Co Fermanagh has been recognised by Unesco, the United Nations Educational Scientific and Cultural Organisation. The Marble Arch Caves Unesco global geopark is the second site in Northern Ireland to be designated by the body. The first was the Giant's Causeway world heritage site in Co Antrim. For more details, please click BBC.
Photo Credit & Related Story: Belfast Telegraph


James Corden to receive Irish honour in Hollywood
British actor and TV star James Corden is to be honoured at the 11th annual Oscar Wilde Awards in February. The award is usually given to entertainers with an Irish background, but on occasion it is bestowed upon honorary Irishmen or women. This year, James was selected by members of the US-Ireland Alliance to receive the honour in recognition of his contribution to film and television – and we think his once-off appearance in Riverdance may have helped to seal the deal. For more details & to watch the video, please click RTÉ.


NI's karate kid Jesse Jane wows millions on Ellen DeGeneres Show
Northern Ireland's little ninja has shown off her martial arts skills to millions on one of America's biggest shows. The clip of her competing was watched by 91 million people and was even shared by US Presidential hopeful Hillary Clinton and Nicole Scherzinger. Jesse Jane and her dad, Gary, headed out to the US at the weekend, where she filmed the programme alongside her idols One Direction on Tuesday.The pre-recorded show was aired in America yesterday and attracted millions of viewers. For more details & video clip, please click Belfast Telegraph.


Staggering 1 MILLION bags of Tayto sent worldwide to expats
It will be a happy crisp-mas for tens of thousands of expats across the world this year. That's because a staggering one million bags of Ireland's favourite snack are being despatched abroad in time for the seasonal festivities. Tayto's signature cheese and onion is still a firm favourite among expats but other flavours - such as salt and vinegar, prawn cocktail and spring onion, as well as the Tandragee-based company's tasty Onion Rings - are also in big demand. For more details, please click Belfast Telegraph.
Photo Credit & Related Story: The Irish Store


Irish guy brews up special beer to land his dream job at a brewery
Dream jobs don't come along every day. So when Liam Tutty found his, he went to some serious lengths to get it. Tutty is a massive beer fan – so massive, in fact, that he converted his garage into a tap room so he could create and serve his own home brew. When he saw that the Rye River Brewing Company (creator of McGargle's, amongst other craft beers) was looking for staff for their new plant in Co Kildare, he hatched a rather excellent plan to secure his ideal job. For more details, please click Journal Ireland.

November 18

Dragons Stirring: Six months to the Rising
Six months to the Rising, to that defining moment in Irish history. And in an Ireland preoccupied with the first World War, there were, in truth, few signs of what was to come. Historian Diarmaid Ferriter cites one of them, George (AE) Russell, and his unease and feeling in a letter to a friend that we "are going to have one more heart-searching trial . . . and that within the next few years". Below the surface AE senses that old dragons are stirring one more time. For more details, please click Irish Times.


Storm Barney leaves thousands without power
Thousands of homes and businesses remain without power after storm-force winds battered the southern half of the country. The vast majority of blackouts hit the south, west and south east, with a total of 15,000 customers reporting cuts overnight. ESB Networks said crews worked until late on Tuesday night to make the network safe and restore power to 30,000 customers. Met Eireann's forecast for the day is for windy conditions, but not as severe as Tuesday. For more details, please click Breaking News Ireland.
Photo Credit & Related Story: Irish Independent


New locations in Ireland designated Unesco Global heritage sites
Areas of geological importance in Waterford, Clare, and Fermanagh have been designated Unesco Global Geoparks following a vote in Paris yesterday. Now, the Copper Coast Geopark in Co Waterford, the Burren and Cliffs of Moher Geopark in Co Clare, and the Marble Arch Caves Global Geopark in Fermanagh each enjoy the same status as a Unesco World Heritage Site. There are three other such sites in Ireland — Newgrange in Co Meath, Skellig Michael in Co Kerry, and the Giant's Causeway in Co Antrim. For more details, please click Irish Examiner.


UCC scientists discover berry molecule kills leukaemia cells
Scientists at University College Cork were bowled over when tests showed that their cancer-killing drug was far more powerful than expected. Professor Tom Cotter (pictured), chair of biochemistry at the university, said the team targeted acute leukaemia, a difficult-to-treat cancer, but he did not expect the experiments to work as well as they did. "In fact, I was so surprised with the results I kept looking at them for ages; I couldn't really believe what I was seeing," Prof Cotter said yesterday. For more details, please click Irish Examiner.
Photo Credit: UCC


Sir John Lavery masterpiece up for auction
Belfast-born Lavery's masterpiece The Maid Was In The Garden Hanging Out The Clothes will go for between £300,000 and £500,000, auctioneer Christie's predicts. Painted in the style that he had gone to Paris to study at the end of 1881, the oil on canvas signals the then young painter's growing awareness of Impressionism. Also on sale is Yeats' The Boat Builder. Both paintings go under the hammer at Christie's Modern British and Irish Art sale at its London saleroom on November 25 and 26. For more details, please click Belfast Telegraph.


Two Irish authors shortlisted for Costa Book Award
Irish authors Anne Enright and Sara Baume have been shortlisted for the 2015 Costa Novel Award. Dublin writer Enright has been given the nod for her novel The Green Road and UK-born, Cork-based Baume for her debut novel, Spill Simmer Falter Wither. Enright is shortlisted for the 2015 Costa Novel Award whilst Baume makes the shortlisted for the 2015 Costa First Novel Award. For more details, please click RTÉ.


Dubliner Vera Klute wins Hennessey Portrait Prize 2015
Vera's oil on canvas portrait -Anne Ryder - beat eleven shortlisted artists whose work ranged from the use of acrylic on shellac records to a video installation to claim the €15,000 prize. Speaking about her winning portrait, Klute said "I had previously done a sculpture of several heads, which was loosely based on my friend's family. In the sculpture the face of my friend's mother Anne really stood out from the group on account of her intense gaze and beautiful but very distinct features." For more details, please click RTÉ.


Co Down's Boat House first NI restaurant to make Sunday Times Top 100 list
The honour follows hot on the heels of the Bangor-based restaurant, owned by Dutch brothers Joery and Jasper Castel, winning a highly coveted Three AA Rosettes- one of only four restaurants in the whole of Northern Ireland to achieve this standard. The restaurant was also awarded the Best Restaurant in County Down title, for the fifth year running, at the Irish Restaurant Awards 2015, and Joery was voted YesChef Ulster Chef of the Year for 2016.The restaurant placed 50th ion the list. For more details, please click Belfast Telegraph.


Syndicate didn't know they'd won jackpot 'til they went to work on Monday
Christmas has come early for a Cork-based syndicate after it was confirmed today they scooped last Saturday night's €3.88m lottery jackpot. The ten-person syndicate are all workers on the cheese strings production line at the Kerry Group factory in Charleville. According to a spokesperson for the company, the lucky syndicate didn't realise they had won the nearly €4m draw until Monday, after the ticket holder looked at it with the rest of the group at work on Monday morning. For more details, please click Breaking News Ireland.

November 17

Dublin couple tie the knot and make Irish history
The first same-sex marriages have taken place in Ireland today after the Marriage Law 2015 came into law. Dublin-based couple Richard Dowling and Cormac Gollogly have become the first same-sex couple to tie the knot. The couple who have been together for 12 years got married in Clonmel, Co Tipperary this morning. Senior Registrar for south Tipperary Mary Claire Heffernan confirmed they were the first same sex couple to be civilly married in Ireland. For more details, please click RTÉ.


Migrants rank Ireland fourth most 'welcoming' nation in the world
More than 14,000 people who moved abroad, from 170 different nationalities, were quizzed in a poll to assess their experiences of living in their respective adopted countries. Ireland was ranked in fourth position in a chart of the most welcoming countries in 2015, up from 12th position the previous year. And in a separate category, entitled 'friendliness', Ireland was voted in sixth place — an increase from 12th position in that table last year. For more details, please click Irish Examiner.
Image Credit: The Nittany Quill


His poetry's great but could WB Yeats think straight?
'Rational" is not the first word that comes to mind when you think of WB Yeats. He was a devoted follower of the occult, magic and astrology, and a romantic celebrant of fairies and unrequited love, but he had what George Orwell called a "fascist tendency" in the political realm. Harsh words indeed, although Yeats unashamedly elevated imagination over rational calculation. This year marks the 150th anniversary of Yeats's birth but on Thursday it will be the writer's philosophy rather than his poetry under the spotlight. For more details, please click Irish Times.


Ulster University claims pancreatic cancer treatment 'breakthrough'
A new treatment for pancreatic cancer could significantly increase survival rates, Ulster University has claimed. It said the treatment could lead to a five-fold reduction in tumour size. It involves injecting tumours with oxygen micro bubbles that are coated with a drug which is then activated by ultrasound. Pancreatic surgeon Mark Taylor said the researchers' work was "a very exciting development". For more details, pease click BBC.


Kerry: the best county for hotels in Ireland
Hotel search website Trivago.ie used its aggregate online user ratings to give recognition to the best hotels in Ireland, both nationally and regionally, for its inaugural Trivago.ie Top Hotel Awards. They were ranked using the Trivago rating index, combining over 190m online ratings from over 30 websites worldwide. However, despite Kerry's strong showing, it was Harvey's Point near Donegal Town (pictured) that topped the pile as the best-rated hotel on the island of Ireland. For more details, please click Irish Examiner.
Related Story: Top 20 hotels revealed - but how many have you heard of?
Photo Credit & Related Story: Journal Ireland


NI's Jamie Dornan lands fourth spot on topless torsos list
Jamie claimed his ranking on People magazine's Top 15 Sexiest Shirtless Scenes in Film History' list thanks to the rippling torso he flashed for fans in Fifty Shades of Grey last year."Millions of fans had high expectations for Christian Grey's toned physique and let's just say that Dornan did not disappoint," wrote People. The Fall actor came fourth after Channing Tatum (Magic Mike), Ryan Gosling (Crazy Stupid Love), and Denzel Washington (The Hurricane). For more details, please click Irish Independent.


Return of the film crew. Star Wars heading back to Kerry
Disney Lucasfilm could soon be returning to Kerry to shoot scenes for its next Star Wars movie Episode: VIII. It's understood the scenes will be shot on the Ceann Sibéal headland at the western end of the Dingle Peninsula next year. It is also understood that Lucasfilm surveyed the location recently and consider the mountain's dramatic cliffs near Ballyferriter ideal for the film, which will be released in 2017. For more details, please click RTÉ.


Hero Jonathan Walters seals Ireland's Euro 2016 dream
It's been a rocky road, but for Martin O'Neill's Republic of Ireland it's about the destination, not the journey. Appropriate, too, that Ireland's man for all seasons, Jonathan Walters franked Ireland's passport for the Euro 2016 finals with a pair of priceless goals at a rocking Aviva Stadium last night. In advancing on a 3-1 aggregate victory over Bosnia-Herzegovina, the Republic became the 22nd of the 24 nations who will light up Paris next summer along with neighbours from Northern Ireland, England, and Wales. For more details, please click Irish Examiner.
Video: The moment Ireland qualified: RTÉ


Graeme McDowell wins OHL Classic in Mexico
Graeme McDowell earned his first title this year with a play-off success at the delayed OHL Classic in Mexico. The Northern Irishman was tied on 18 under par with USA's Jason Bohn and Scotland's Russell Knox, who bogeyed the last in regulation play. McDowell then birdied the 18th in sudden death to prevail. "It has been a tough year but this is special. I have been dreaming of this day and I said to myself I was going to appreciate it when it came," he said. For more details, please click BBC.
Photo Credit: Getty Images

November 16

The traditional Irish wake: Why rumours of its demise have been greatly exaggerated
Irish funerals have always been known for certain things. Endless cups of tea, for one, maybe a few pints. Stories almost as endless as the tea. Triangular sandwiches. And handshaking - Quite a bit of handshaking. "In Ireland when somebody dies, we lay 'em out and watch 'em for a couple of days," comedian Dave Allen once said. Educating his UK audience on the peculiarities of the Irish funeral experience he explained that "if anybody else anywhere in the world dies, that's the end of it, they're dead". But in Ireland - "It's a party." For more details, please click Journal Ireland.
Photo Credit & Related Story: Daily Edge


Earl of Limerick pens poetic peerage plea for House of Lords seat
There once was an Earl of Limerick...The people of Limerick may have forgotten they have their own namesake earl in the British aristocracy, but he has remembered to use their world famous way with words in order to fight for a seat in the House of Lords. Unlike the party nominees and Church of England bishops who make-up the rest of the chamber, the hereditary peers vote to replace a deceased lord or lady from among their number in a byelection. The earl of Limerick, also known as Lord Foxford, is one of the 14 candidates for the current vacancy. For more details, please click Irish Examiner.
Photo Credit: Lumi


Inside Ashford Castle's stunning new spa, pool and gym
Ashford Castle has finally unveiled its lavish new spa and pool, completing a two-year refurbishment of the castle. Refurbishments and enhancements include a 32-seat cinema, the replacement of all 820 windows and extensive room works - including those which hosted John Wayne and Maureen O'Hara during the filming of The Quiet Man in 1951. The Spa at Ashford Castle is the final piece of the puzzle, including an indoor pool housed in a new bronze conservatory designed by French architect Phillipe Bonino. For more details, & photos, please click Irish Independent.


Irish film, Love is a Sting, has a shot at Oscar glory
Irish film Love is a Sting is in with a chance of Oscar glory after the short was selected as the overall winner at this year's Cork Film Festival. The Grand Prix Irish short film winner, Vincent Gallagher's production will now be placed on the Academy Awards longlist in the Live Action Short Film/Animated Short Film category. It also secured a prize fund of €1,500, which was presented last night at the Triskel Christchurch, and will be screened on RTÉ2. For more details, please click Irish Examiner.


SOAK wins Northern Ireland Music Prize1916
SOAK, the stage name for Bridie Monds-Watson, a 19-year-old singer-songwriter, was presented with the award at a special event on Saturday at the Mandela Hall in Belfast. Stuart Bailie, chief executive of the Oh Yeah Music Centre, said: "There were many great records on the shortlist this year, but we're delighted that Soak was the winner. "It's a remarkable statement and a milestone for Northern Ireland music." For more details, please click Belfast Telegraph.


Limerick hurling captain sells €4m Lotto jackpot ticket
Donal O'Grady, the captain of the Limerick senior hurling team, scored by selling the national lottery jackpot worth almost €4m at his shop in Ballingarry. O'Grady, manager of O'Grady's Spar and Topaz, was in shock when lotto headquarters contacted him after last night's (Saturday) television draw, informing him his shop had sold the lucky numbers. "The ticket came out of our machine. It's great," said Donal, who took over managing the shop from his parents in 2012.For more details, please click Breaking News Ireland.
Photo Credit: Press 22


Luxury Dublin 4 home sells for €5m in a fortnight
A Georgian townhouse placed on the market for €4.65million just two weeks ago has been sold, making it one of the quickest open market sales of a Dublin luxury home since the market recovery began. The Dublin-based buyer was one of three Irish bidders vying for the property, which has been extensively renovated and includes a basement swimming pool. Number 31, Wellington Place was formerly the home of Seamus Ross jnr of Menolly Homes. For more details and photo gallery, please click Irish Times.


Graeme McDowell tied for lead in Mexico
Northern Ireland's Graeme McDowell and Scotsman Russell Knox were leading the OHL Classic in Mexico when darkness suspended play in the final round. There was a delay of over three hours at the El Camaleon Golf Club after storms and the event will resume at 08:00 local time (13:00 GMT) on Monday. McDowell, the 2010 US Open champion, picked up six birdies in the 13 holes he was able to complete. Knox is also 19 under, two clear of the field, and has six holes to play. For more details, please click BBC.


Attacking intent can take Ireland to EURO 2016
The Republic of Ireland will be looking to secure their place in next summer's EURO 2016 in France as they entertain Bosnia & Herzegovina in their play-off second leg tonight at the Aviva Stadium, kick-off 7:45pm (live on RTÉ2 and RTÉ Player). Martin O'Neill's side have already missed one chance to qualify as this 14-month campaign reaches its conclusion, as they were unable to get a result in Poland last month, which would have seen them go through automatically from Group D. For more details, please click RTÉ.

November 15

Last Rites: the arrival of a priest is a monument to finality in Irish life
The Irish death scene is familiar to many, if not all, of us. Uncomfortable chairs, even more uncomfortable silence, pre-packaged sandwiches and attempts at gallows humour. But when the sheet is pulled up, the pronouncements made, there is an interloper to the grieving process whose job it is to go about their day as if nothing happened. Priests and medical staff still play a pivotal role in Ireland's dying process and both have to stay philosophical. For more details, please click Journal Ireland.
Photo Credit: Catholic Defender


Romantic Ireland: Yeats and The Irish Times
If a Dubliner happened to buy some fish and chips in early September 1913, he might have discovered on his newspaper wrapping the words "Romantic Ireland's dead and gone / It's with O'Leary in the grave" and wondered what item of news was being referred to. He would have found the lines belonged to WB Yeats's poem September 1913, published 100 years ago in The Irish Times on the eighth of that month. To read this feature article, please click Irish Times.


The story behind why an Irish design genius was ignored for decades
Artist, architect and designer Eileen Gray was one of the leading lights of the modernist movement – but for decades she was forgotten about. The past twenty years have seen a resurgence of interest in her output: the Irish Museum of Modern Art curated a retrospective of her work; the modernist villa she designed in France, E-1027, was reopened; a film about her life, The Price of Desire, was made; and a new show called Eileen Gray: The Private Painter has opened in London.For more details, please click Journal Ireland.
Photo Credit & Related Details: Wikipedia


Kerry deer may get new home in the capital
Red deer from Kerry could be about to find a new home in Dublin - but only if they can get along with existing residents. Officials will investigate the possibility of relocating deer from the national park in Killarney to the Phoenix Park. The National Parks and Wildlife Services are due to carry out a cull to reduce the size of the herd later this month, but it has now been proposed that some of the deer could be moved to the capital instead. For more details, please click Irish Herald.
Photo Credit: 123RF©
Related Story & Video Clip: Journal Ireland


Castle with a minstrel's gallery on the market for €1.5m
A castle, if it's to be worthy of the name, ought to have a history of calamity, skulduggery, hubris and betrayal. Its story should be populated by rogues, fools, star-crossed lovers and the like - ideally even a ghost or two. Carrigrohane Castle, on the outskirts of Cork city, is a little disappointing in this respect. No tales of thwarted romance attend it; no enemies' bones are mouldering still in the dungeons, and there are no reliable reports of ghosts - if "reliable" is the word to use when it comes to reports of the paranormal. For more details & pics, please click Irish Independent.


World's largest training network for seamen to be based in Cork
The National Maritime College of Ireland (NMCI) is to establish the world's largest training network for seamen, along with offshore oil and gas rig workers. NMCI, which is based in Ringaskiddy, will make the announcement tomorrow at an international maritime conference in Manila, capital of the Philippines. New international safety regulations are to come into force in 2017 making it mandatory for the world's 2m-plus maritime workers to undertake survival and refresher courses. For more details, please click Irish Examiner.
Photo Credit & More Details: Military Ireland


Rare George Boole first edition set to be auctioned
An inscribed first edition of George Boole's theory, which led to the creation of the internet, will go on sale at rare book auction in Dublin next month. In the year when UCC is celebrating the bicentenary of the birth in 1815 of their first Profession of Mathematics and inventor of Boolean Logic, this extremely rare work is conservatively estimated at just €5,000-7,000. The first 1854 edition of An Investigation into the Laws of Thought published by Walton and Maberly is inscribed to: "Mrs Hill, with the Author's respects". For more details, please click Irish Examiner.


Ireland goalscorer Robbie Brady 'can't wait' for Monday night decider
Robbie Brady is having the time of his life after firing the Republic of Ireland to within touching distance of a dream trip to the Euro 2016 finals The Norwich midfielder's 82nd-minute strike in Zenica looked to have handed Martin O'Neill's men a precious first-leg victory over Bosnia-Herzegovina and a significant advantage to take into Monday night's decider at the Aviva Stadium. Edin Dzeko took the gloss off Brady's big moment when he levelled just three minutes later, but the away goal with which Ireland emerged from their trip to the raucous Bilino Polje Stadium could yet prove decisive. For more details, please click Belfast Telegraph.

November 14

Snow has reached Ireland
Reports have been flurrying in today of a white cold substance falling from the sky and taking up residence on mountaintops and fields in the western and northern parts of the island. We know, we know - snow in November isn't the craziest thing that's ever happened but we have been spoiled with the mild weather this month. Winter is here. To read this news item and many others, please click Breaking News Ireland.


Three Irish candidates for Capital of Culture 2020
Three of the four Irish candidates for the 2020 European Capital of Culture designation have been shortlisted to progress to the next round. Galway, Limerick and a joint bid from Wexford, Waterford and Kilkenny - dubbed The Three Sisters - were named by a judging panel in Dublin Castle this afternoon (yesterday). Bid teams from three shortlisted candidates must now outline in more detail the programmes they would roll out in the event of securing the designation. For more on this news item, please click RTÉ.
Photo Credit & Related Story: Journal Ireland
Photo Credit: Wexford coastline by Brian O Shaughnessy


Enya breaks her silence on fame, privacy and music
If you were to believe half of what you hear – Enya only ventures outside of her Killiney castle once every seven years to bestow an album upon her adoring public, before disappearing back into the mist to the sound of crying angels. So when you're half-expecting a diva with an intense stare, flowing sleeves and an entourage of assistants throwing rose petals at her feet to waltz boldly into the plush suite of a Dublin 4 hotel, you're rather taken aback by the petite, soft-spoken and smiling middle-aged woman who greets you with a warm handshake instead. For more details, please click Irish Times.
Photo Credit: Alan Betson


SOAK wins European Border Breakers Award
Derry singer songwriter SOAK is following in the Irish footsteps of The Script, Kodaline, James Vincent McMorrow and Hozier by winning a European Border Breakers Award (EBBA). The news was announced on RTÉ 2fm's Nicky Byrne Show with Jenny Greene today (November 13) and is considered by many as a indicator of the next big things in music, with past winners also including Adele, Emeli Sandé and Mumford & Sons. For more details, please click RTÉ.


Meet the ordinary Irish people awarded for their selfless actions
Awards were made to 42 recipients chosen by Comhairle na Mire Gaile — the Deeds of Bravery Council, chaired by the Ceann Comhairle. They included Garda Michael Twomey. Garda Twomey, who anticipated the route criminals in a stolen van would take and used his motorcycle to set up a traffic warning point at the major junction between Cork and Mallow. He received a silver medal from Ceann Comhairle Seán Barrett at the awards ceremony in Farmleigh House in Dublin. For more details and photo, please click Irish Examiner.


First female student heading to US after winning €50,000 scholarship
Dublin City University (DCU) student Tessa Ronan has been awarded the 2016 Pat McMahon Master-level scholarship to work at the USA headquarters of the Cork-based Cypress SemiConductor and study at San Jose State University. Ms Ronan is the first female recipient to receive this scholarship. The scholarship is the first masters level exchange to be offered by a US-Irish sister city programme relationship and will see Tessa take up a nine-month study and work placement in January of next year. For more on this story, please click Irish Examiner.


The search for Ireland's top biscuit is at an end
Ireland is a nation of biscuit lovers – and they're the source of many a household debate right around the time of the big shop each week. Now, Tesco Ireland has run the numbers and established the country's most popular biscuits in 2015. The winner? Milk chocolate digestives! It was top last year and it's retained its crown as Ireland's favourite biscuit in 2015. For a list of the top ten accompanied by photos, please click Journal Ireland.
Photo Credit: VitaStudent


Graeme McDowell one stroke ahead at PGA Tour event in Mexico
Northern Irishman Graeme McDowell carded a 63 to take a one-stroke lead at the halfway stage of the PGA Tour's OHL Classic in Mayakoba, Mexico. He had nine birdies to reach 12 under, one ahead of Derek Fathauer. It is an impressive recovery from McDowell, who made a double bogey at the first hole on Thursday after sending his opening tee shot out of bounds and was within a fraction of doing the same with his next attempt. For more details, please click BBC.
Photo Credit & Related Story: RTÉ.


Dublin's heroes of 1995 reunited for first time in 20 years
Dublin's famous All-Ireland football final win of 1995 was relived last night when the legendary team was reunited at Castleknock Golf Club. Team members spoke of a remarkable bond that kept the team's dream of victory alive in the final's dying seconds. Jim Gavin, manager of the 2015 All-Ireland winning Dublin team, took his place among his old team-mates and said lessons learned in that era still bear fruit for the current Dublin team. For more details, please click Irish Herald.

November 13

VIDEO: Abigail roars onto Irish coast
A video and photos show the power of Storm Abigail as it hit landfall in Ireland. Taken from Cruit Island, western Donegal this afternoon (ysterday), the footage shows a large swell swamping the camera of kayaker and climber Iain Miller. Iain said the winds were gusting at 100kms per hour and the average wave height in the bay was about five metres, as can be seen from the footage. Earlier, Met Éireann warned of severe winds in the North West, with the worst to hit this evening (yesterday). For more details and to view the video, please click Breaking News Ireland.


Burgers and blessings for faithful Gary who wrote to Pope
A Galway boy wrote to the Pope and asked to meet up for a burger and chips when he travelled to Rome with a local religious group. Amazingly, while he didn't get to tuck in with Pope Francis, the letter did have some effect, as it saw Gary Keaveney, who has Down syndrome, and his mum Anne, from Dunmore, invited for a private encounter with the pontiff. Although he didn't get to have his burger and chips with him, Gary has priceless pictures to show his friends in Clonberne school and remind him of an amazing occasion. For more details, please click Irish Examiner.
Photo Credit & Related Story: Irish Independent


Tis officially the season – Dublin's Christmas lights have been switched on
It's 43 days until Christmas Day, in case you hadn't realised. And Dublin has officially decided it's time to get festive by flicking the switch on its Christmas lights on Henry Street this evening (yesterda). With the honours being performed by 98FM DJ Adrian Kennedy, all was set for a merry old time of it. Going by the photos, it would be a curmudgeonly person indeed who didn't feel just a little bit Christmassy in the aftermath. For more details pics and video clips, please click Journal Ireland.


Bidding war for Irish stars' new thriller
After a scramble among distributors, a deal has been done for the US rights to Free Fire, the new thriller which stars Cillian Murphy and Jack Reynor. Distribution company Alchemy has bought the rights at the American Film Market, the annual event in Santa Monica, California where new productions are financed and sold. Film industry website Deadline.com reported that the Ben Wheatley-directed film was "white hot" in terms of demand. For more details, please click RTÉ.


Slice of religious life up for auction in Tralee
More than a century and a half of religious life will go under the hammer tomorrow as the contents of a Mercy Order convent are sold. Hundreds of people have already been through the convent at Balloonagh in Tralee ahead of the auction — some there for nostalgia and others hoping to find a bargain among the treasure trove of antiques, religious icons, paintings, china and glassware. Sr Dorothea Foley, who has spent the last six years of her life in Balloonagh, says it's a sad occasion, especially for some of the nuns in her community who have spent 50 years of their lives in the convent. For more details, please click Irish Examiner.


How an Irishman's love of espionage led him to write British spy's biography
Queen of Spies is the biography of the late Baroness Daphne Park (1921-2010), a senior controller in Britain's Secret Intelligence Service, popularly known as MI6. Author Paddy Hayes writes "From as long ago as I can remember I have been fascinated by spies. Had I been born in a different country I might even have contemplated joining a spy service but the Ireland in which I grew up did not boast of one. So I remained a close observer of the espionage world and became an entrepreneur instead, safer if not so exciting." For more details, please click Irish Times.


Rare hearse back in Belfast for car historian's funeral
A rare Armstrong Siddeley hearse from the 1950s will return to Belfast next week for the funeral of historic car enthusiast Michael Wylie. "The car was originally sold by his father many years ago when he ran an Armstrong Siddeley dealership in Belfast. More recently dad tracked it down to an undertaker's in Chester and was delighted to find it had been fully restored," explained his son David. "And it still has the original 5359 1A Northern Ireland number plate. For more details, please click Belfast Telegraph.


Preview: Ireland aim to make it a Dublin decider against Bosnia-Herzegovina
Ireland take on Bosnia in tonight's EURO 2016 qualification tie in Zenica, but manager Martin O'Neill is already focusing on Monday's second leg in Dublin. And the message from the Ireland boss going into tonight's clash (7.45pm, live on RTÉ2) is crystal clear: make sure you are still in the tie ahead of kick-off in Dublin on Monday night. Ireland went through the campaign unbeaten at home and O'Neill obviously believes that the Aviva Stadium is the place to win this tie. For more details and video clip, please click RTÉ.


Graeme McDowell two shots off lead in Mexico
Northern Ireland's Graeme McDowell finished two shots behind leader Justin Leonard after the first round of the OHL Classic in Mayakoba, Mexico. The Former US Open champion McDowell is tied ninth after a four-under 67. Leonard, 43, is in a four-way tie for the lead on six under with fellow Americans Derek Fathauer and Shawn Stefani and Australia's Aaron Baddeley. To read this news item and many others, please click BBC.
Photo Credit & Related Story: RTÉ

November 12

Irish author Kevin Barry wins £10,000 Goldsmiths Prize
The Limerick writer won the prize for his second novel Beatlebone, which centres on Beatle John Lennon's return to Ireland in the summer of 1978. The book imagines a disillusioned Lennon returning to the island off the coast of Ireland he bought years previously to find inner peace and meaning after years of upheaval. To read this news item and many others, please click RTÉ.
Photo Credit & Related Story: Irish Times/Cyril Byrne


First named winter storm 'Abigal' to hit Ireland today
The mild temperatures enjoyed in recent days will come to an abrupt end, and the mercury will drop amid widespread scattered showers and high winds gusting up to 120kmh. Forecasters have warned that people shouldn't be lulled into a false sense of security after a dry start in some parts today, as "the winds will pick up and rain will arrive". North and north-western counties will bear the brunt of the storm, with weather warnings to remain in place over the coming days. For more details and video clips, please click Irish Independent.


New porous liquid developed by Belfast scientists
Hailed as a major breakthrough, the development could help factories and power plants cut the amount of harmful emissions being released into the atmosphere. Professor Stuart James from Queen's University school of chemistry and chemical engineering said: "Materials which contain permanent holes, or pores, are technologically important. They are used for manufacturing a range of products from plastic bottles to petrol. However, until recently, these porous materials have been solids." For more details, please click Belfast Telegraph.


Visitors flock to Causeway for glimpse of snoring giant Finn McCool
Incredible footage taken on a mobile phone on Tuesday 10 November has been released to the public. Visitors have flocked to the popular National Trust location at Bushmills to see if they can catch a glimpse of the giant. John Higgins, Learning and Visitor Experience Supervisor at the Giant's Causeway was there when Finn McCool closed his door, he said: "It is absolutely incredible, I've visitors from all over the place coming up and asking me is this real and what is going on" For more details, please click Belfast Telegraph.


Michael Flatley given a rare Broadway honor
Few performers making their Broadway debuts get a street on Broadway renamed in their honor. Michael Flatley is an exception. The trailblazing former "Riverdance" star was on hand Tuesday when a section of 42nd Street was dubbed "Flatley Way" in honor of him and his show "Lord of the Dance: Dangerous Games," opening nearby at the Lyric Theatre. "It's fantastic. It's a dream come true," he said on a rainy afternoon with the cheering support of his two dozen cast members in bright costumes. For more details, please click Daily Astorian


New service delivers Irish treats to emigrants all over the world
As every Irish emigrant knows – one of the chief concerns when you're abroad is getting your hands on top quality Irish treats. You often have to trek to a speciality shop or wait for your mam to send over a care package. Well, no longer. A new website called A Slice of Home takes all your favourite Irish treats and ships them directly to you abroad. Double Deckers, Flakes, Mint Crips – everything an Irish emigrant has ever wanted with none of the fuss. Spread the word. The treats you have missed the most are now a hassle-free click away. For more details, please click Journal Ireland.


Meet the Young Carer of the Year
Twelve year old Donagh O'Sullivan from Glengarriff, Co Cork has secured the Young Carer of the Year title. "Donagh was a bit put out when I told him he won the carer's award. He does not see anything special about minding his brother," his mother Julie said od . Diarmaid, aged 11, who suffers severe autism and is non-verbal. Julie, who has three other boys aged 14 to 19, said all offer their help to Diarmaid but Donagh was exceptional — always doing a little bit extra for his younger brother who requires full-time care. For more details, please click Irish Examiner.
Photo Credit & Related Story: Irish Independent


Act of kindness sees Belfast bus driver receive huge praise
St Mary's University College student Anna Marie McDaniel witnessed the driver of the 10H Translink bus stop his vehicle to give a homeless man a really thoughtful gift. Anna Marie, said it was a rainy night in Belfast and the homeless man was soaking wet in a short sleeved t-shirt when her driver (known only as Paul) stopped his bus and called the homeless man inside. For more details, please click Breaking News Ireland.


Slide show: Donegal retreat on offer
It is perhaps the ultimate holiday home - designed by a local man to ensure his family had the best time when they escaped to Donegal for their regular annual and weekend breaks. Jack McCabe from Belfast, who owns his own stone import business, designed Heather's Grove himself and had it build to a very high specification. Now that his three children have grown up and no longer want to holiday with their parents in Donegal, Jack has put this very special property on the market. For more details & photos, please click Belfast Telegraph.

November 11

Armistice Day observed across Northern Ireland
Ceremonies have been held in towns and cities in Northern Ireland to mark the anniversary of the end of World War One. A two-minute silence at 11:00 GMT was observed to commemorate the dead of two world wars, and all later conflicts. Later on Wednesday, Stormont will be floodlit in red for the first time to mark Armistice Day. It is one of four days the Assembly Commission selected for the building to be illuminated during the year. For more details, please click BBC.
Related Story & More Photos: RTÉ


The story of Patrick Carroll, Gunner 100938, as told by his great grandson
Patrick, from Dún Laoghaire, was one of the 49,000 Irish men that were killed in World War I, but it is only in recent years that they have been given the recognition they deserve. Patrick was born in Kill of the Grange, Dún Laoghaire (Kingstown at the time) in Dublin 1883. With the breakout of World War One in 1914, Irishmen enlisted to fight for many different reasons. Patrick was a 32-year-old Catholic man who needed money to support his wife and five children. For more details, please click Journal Ireland.
Photo Credit & Related Story: The Guardian/aul Popper/Popperfoto/Getty


Apple announce 1000 jobs for Cork
Apple is to create 1,000 new jobs at its European headquarters on the northside of Cork city. The announcement was made this morning as Apple chief executive, Tim Cook arrived in Ireland. Mr Cook met with Taoiseach Enda Kenny in Dublin before addressing students in Trinity College. The roles are to be created as part of an expansion at its base in Hollyhill, Co Cork. CEO Tim Cook is expected at the European headquarters in Hollyhill to make the major announcement with a special musical guest. For more details, please click Breaking News Ireland.


Careers website to add 300 jobs at Dublin office
Indeed, a careers and recruitment website, has announced it is to add 300 jobs at its Dublin headquarters over the next two years. It says it has already started recruiting for sales, client services, business development, marketing, finance and operations roles. The company opened its first Dublin office in March 2012 and currently has a team of over 230 employees. Indeed president Chris Hyams said: "Today's announcement demonstrates Indeed's long term commitment to Ireland…" For more details, please click RTÉ.


Restoration work starts on Easter Rising headquarters
Restoration work has begun on the site of the final headquarters of the Easter Rising rebels on Moore Street in Dublin ahead of next year's centenary celebrations. The Government purchased 14-17 Moore Street for €4 million earlier this year. The site is to be turned into a commemorative centre, which Minister for Arts, Heritage and the Gaeltacht Heather Humphreys expects to be completed next year. Number 16 is recognised as the site where the Rising leaders agreed to surrender. For more details, please click Irish Times.
Photo Credit: Aidan Crawley


Lost Shelley poem defending jailed Irish journalist unveiled
A long-lost verse pamphlet by the great Romantic poet Percy Shelley, written in defence of an imprisoned Irish journalist, was unveiled on Tuesday at the Bodleian Library in Oxford. Shelley, one of the greatest English poets of the 19th century, wrote Poetical Essay on the Existing State of Things in autumn and winter 1810-11 during his first year as a student at Oxford. It protests against Britain's involvement in the Napoleonic war and in particular supports the Irish journalist Peter Finnerty, who was accused of libel by the government. For more details, please click Irish Times.


New York Times hails Ireland's milk chocolate and Cadbury bars
Connoisseurs may quaff, but Ireland's milk chocolate obsession has just gotten the New York Times stamp of approval. "Eating milk chocolate — the more ridiculously creamy, the better — is one of my ultimate sources of satisfaction," writes Shivani Vora. The lifestyle and travel writer visited Ireland last year for a very specific reason, as she explains in a feature titled 'In Ireland, Milk Chocolate Reigns'. "We were there for the chocolate." For more details, please click Irish Independent.


Chef Roisin's food is fit for a Queen
Roisin McKeown managed to impress the Countess of Wessex with one of her canapes, before going on to land her dream job as a Chef de Partie at Buckingham Palace. The Downpatrick native worked as a care assistant before enrolling at the South Eastern College to pursue her dream. She has already completed a work placement at the palace but remains tightlipped about the Queen's favourite meals, describing the menu only as "very varied". For more details, please click Belfast Telegraph.


How the First World War changed soccer in Ireland
Today, soccer in Ireland is hugely popular. A recent study indicated it has higher participation rates than rugby or GAA, and is just below swimming, running and general exercise in terms of its prominence. However it was not always wholly embraced by the masses. In Munster, in particular, the sport's rise in popularity was gradual, with GAA the overwhelmingly dominant activity in many counties. A new book by David Toms, an independent scholar and former UCC lecturer born in Ireland but now based in Prague, explores the often turbulent history of the sport in Munster. For more details, please click Journal Ireland.
Photo Credit: Plunkett Carter

November 10

Legendary Irish jockey Pat Eddery, RIP
Legendary Kildare jockey Pat Eddery has died at the age of 63. Eddery was crowned champion 11 times, claimed four Prix de l'Arc de Triomphes and won over 4,600 races before his retirement in 2003. Confirming the news, Teddy Grimthorpe, racing manager to Prince Khalid Abdullah, in whose silks Eddery had some of his greatest days, said: "It is extremely sad news. "Everyone at Juddmonte is very shocked and saddened by it." Eddery's achievements put him on record as one of the greatest jockeys of all time. For more details, please click RTÉ.


Family bid final farewell to Maureen O'Hara
Mourners at Maureen O'Hara's funeral in the US on Monday were told of the late Dublin actress and her "fiery spirit" and of how she never lost her Irish roots during her long Hollywood career. O'Hara was born in Ranelagh in 1920 and passed away on October 24. The veteran actress' remains were carried into the church in Arlington, Virginia to to music from 45-strong Shannon Rovers Irish Pipe Band from Chicago who played music from The Quiet Man. Among the chief mourners were O'Hara's grandson Conor Beau Fitzsimons with whom she lived in her final years in Boise, Idaho. For more details & photos, please click RTÉ.


Irish WW2 veteran awarded France's top military honour
Sir John Leslie was presented with the Legion d'Honneur at the French embassy in Dublin on Monday. The 98-year-old is a cousin of Winston Churchill. During WW2, he commanded a section of the British Army in a battle to defend Boulogne Sur Mer from the Germans. Better known as Sir Jack, the veteran said he was accepting the award "on behalf of all soldiers from the island of Ireland who fought and died between the two great wars". For more details, please click BBC.


Majority believe Ireland will have female Taoiseach within 10 years
That's according to a new study on the future of Ireland which also found that people are generally feeling optimistic about where the country will be in 10 years' time. Maria Walsh, who was the first openly gay Rose of Tralee, was at the launch of today's report. Maria, who supported the same sex-marriage referendum, says she would not rule out becoming involved in politics herself. "I've 10 years, based on this report, so you never know," she said. To read this news item and many others, please click Breaking News Ireland.


Mrs Brown's Boys is written out of history
This morning, Lionsgate, the film's distributors, boasted "Brooklyn achieves biggest opening of an Irish film in Ireland for almost two decades." The "news" was subsequently reported by The Sun, UTV, Irish Film and Television Network and the Hollywood Reporter. Hang on a moment! Niall Murphy at Scannain.com was among the first to point out that, just last year, Mrs Brown's Boys D'Movie garnered an eye-watering €1.02 million on its opening weekend. For more details, please click Irish Times.


Irish graduate wins global innovation award
A University of Limerick graduate has been named as the runner-up in a global innovation competition run by the James Dyson Foundation. Cathal Redmond, won the award for his 'Express Dive' invention - a new lightweight underwater breathing system which gives divers the ability to breathe under the surface for up to two minutes. The Wexford native beat off competition from 700 entrants from 20 countries around the world to scoop the runner-up prize worth €7,000 in funding to develop the product. For more details, please click RTÉ.


Buskers may face council audition to play on streets of Dublin
Musicians will be expected to have an extensive repertoire to stamp out buskers who the council says "clearly possess little or no musical ability and are using instruments merely as props to solicit contributions". Dublin Street Performers' Organisation welcomed the introduction of auditions. Chairman Cezar Habeanu said: "We believe that poor-quality performers are annoying both for the members of the public and for our reputation as buskers." For more details, please click Irish Examiner.
Photo Credit & Related Story: Irish Herald


Historical role of newspapers in Irish revolution studied at UCC
Researcher Alan McCarthy says the media dimension of the troubles from 1916 to 1923 has often been overlooked by academic historians. "They tend to view these papers as historical sources as opposed to the historical forces that they were," he writes in a journal of postgraduate research at UCC. Mr McCarthy writes the key propaganda role played by papers in Cork made them central actors — and not just reporters — in the battle for hearts and minds during the turbulent period. For more details, please click Irish Examiner.


Dinner menu from the Titanic auctioned for £80,000
It is thought to be the last existing menu of the final dinner served to first class passengers on the night before the Belfast-built ship went down. It was among a rare collection of items from the luxury liner which were put up for auction at the Dallas-based Heritage Auctions in Texas. Served up to the well-off passengers the night before the ship sank on April 15, 1912, were oysters, filet mignon, roast duckling and a host of other delicacies. For dessert, those in first class cabins enjoyed Waldorf pudding and peaches in chartreuse jelly. For more details, please click Belfast Telegraph.
Photo Credit & Related Story: Bob Miano/©Mary Strauss



Thu, Nov 26, 2015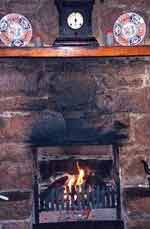 From Bog Land to Turf Fire
Ireland contains more bog land, relatively speaking, than any country in Europe, except Finland. For people in rural areas, turf cut from the bog is still a natural source of heat. Turf cutting begins in spring and then the turf is spread and rickled . Rickled means to pile the turf up in small mounds. By summer, the turf is dry and it's time to bring it home. Everything has to be prepared before the winter comes, or even earlier, because the rain would wet the turf too much. It has to be dry and in the shed before Autumn. Then and only then, can an irish country family look foreward to the cozy warmth of "a turf fire in the cabin."

Resources: The Atlas of the Irish Rural Landscape
Image: Spirited ireland

Click for More Culture Corner.
---
---
Local Time in
---
The Weather
Up the m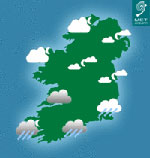 inute forecasts provided by Ireland's official source for all weather-related news. Please click Met Eireann.

---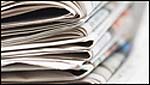 Links to the latest news from Ireland
Here you will find all the stories making headlines throughout the Republic of Ireland and the six counties to the north. This is not intended to be an all-inclusive list. These are the main sources we check every day to bring you those headlines we think you will enjoy reading.

BBC Northern Ireland
Belfast Telegraph
Breaking News Ireland
Irish Emigrant
Irish Examiner
Irish Herald
Irish Independent
Irish News
Irish Times
Irish Post
RTE
The Irish World
The Journal Ireland
Inside Ireland


---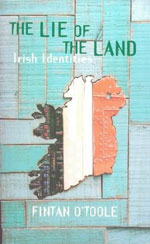 Lie of the Land
by Fintan O'Toole
A regular contributor to the irish Times and The Guardian, O'Toole applies his eagle journalistic eye to the state of ireland at the end of the 20th century. It's a riveting read as O'Toole examines with in-insight, humour and a bit of the blarney, the repercussions of a booming economy which has thrust ireland into the ranks of the richest European countries.
Click here for Lie of the land.

---