Traditions, folklore, history and more. If it's Irish, it's here. Or will be!
"People will not look forward to posterity who never look backward to their ancestors."
-Edmund Burke
---
Quotes

Library: Books, Movies, Music

Prints & Photos

Poetry

---
---
Shops Ireland
---
Bunús na Gaeilge
(Basic Irish)

---
---
---
Himself/Herself
Write to Us
Readers Write..
Links/Link to Us
---
Advertise with us
---
Awards & Testimonials

Submissions Guide

---

Todays' Irish News



Yes, there are many news items not included here. We deliberately avoid: politics, death, disaster and other mayhem.

Sunday, November 23, 2014


---
Pope officially accepts Archbishop of Cashel's resignation
Pope Francis has accepted the resignation of Archbishop of Cashel and Emly Dermot Clifford. Archbishop Clifford resigned on the grounds of age, as is a requirement of Canon Law. Cork-native Bishop Kieran O'Reilly has been appointed as his successor. In a statement, Archbishop Clifford said of Bishop O'Reilly:"That he is a scholar I learned from others, that he is a gentleman I have found out for myself". To read this news item and many others, please click
Breaking News Ireland
.
Photo Credit & Related Story:
Archdioces of Cashel & Emly
The 33 men and a boy who kept 10,000-strong English army at bay in Cork
At 6pm on 21 September, 1601, Spanish forces invaded the Co Cork harbour town of Kinsale in response to a plea for help from Irish insurgents. What followed was one of the greatest siege dramas in world history – an epic confrontation that deserves to rank alongside The Alamo and Rorke's Drift. The Spanish troops held out for 100 days – enduring a crippling siege, ravaged by hunger and dysentery, and shivering through the harshest winter in living memory – before sailing home undefeated. This fascinating story is told in The Last Armada (O'Brien Press) the new true-life history book from Des Ekin, author of The Stolen Village. To read an extract, please click
Journal Ireland
.
Shannon Duty Free - one of the shrewdest legislative decisions in Irish history?
Local woman Kitty took up her job at Shannon Airport, selling souvenirs and other bric-a-brac in the world's first duty-free shop under the new parliamentary initiative. And it gave her a gilt-edged opportunity to get up close and personal with JFK, Charlie Chaplin, Frank Sinatra, Bob Hope, and a host of other Hollywood stars. Soon the quaint souvenirs were joined by perfumes from the best French fashion houses and Aran hand-knits which became an overnight success and renewed the craft industry along the west coast. For more details, please click
Irish Independent
.
Have Irish-language books fallen off the shelf?
Irish-language publishing is remarkably active; this is just as well, as the visibility of Irish-language books in bookshops is often minimal. Having failed to find Anamlón Bliana – the award-winning extracts from the diaries of Seán Ó Ríordáin in her local bookshop, Doireann Ní Bhriain resorted as she often does to litríocht.com, and the book is on the way. Also available for those whose Irish is limited, are a growing number of books of fiction in Irish – both original fiction and translations designed specifically for learner. For more details, please click
Irish Times
.
Amazing cockpit video from a plane landing in thick fog at Dublin Airport
The video shows the plane being landed at Dublin Airport in conditions of heavy fog, as seen from the cockpit. Autopilot systems guide the jet into the runway – which is only visible when the pilots are less than 100 metres above it (about 325 feet). Watch it, and think about how incredible it is to travel successfully through the air in a giant metal tube, then land it on the ground at hundreds of kilometres per hour. The video was uploaded yesterday, so may have been taken in the very foggy conditions late last week – although this is not clear. For more details and to watch the video, please click
Journal Ireland
.
Watch what happens when Irish people sip American sodas
They've had Americans tasting Irish food, so now the lads at Fact thought they'd get Irish people slurping down some American sodas. It seems as if the Irish, if you're to judge from the reactions in this video clip, don't have as much of a sweet tooth as their American cousins. But we think you will love some of the descriptions - this one in particular: he "You could shave with that." To watch the video please click
Breaking News Ireland
.
Robbie Williams launches high street range
Robbie Williams' menswear brand Farrell has teamed up with a high street giant to launch a new 30-piece collection. The singer has collaborated with Primark for a capsule collection inspired by his grandfather Jack Farrell. The range features classic pieces such as double-breasted pea coats, tweed jackets, polo shirts and slim leg jeans. Williams said of the collection: "I'm delighted that Farrell has been invited into Primark. What a great collaboration. Let's have it!" For more photos and to read this news item on line, please click
RTÉ
.
Ireland edge Australia 26-23 to complete autumn sweep
Ireland backed up their win over South Africa two weeks ago as they held off a determined Australia fight-back to edge victory in a thrilling game in Dublin. Joe Schmidt's Irish looked in control after Simon Zebo's try an Tommy Bowe's breakaway score helped them lead 17-0. However, the strong-running Wallabies fought back to lead after two Nick Phipps tries and a Bernard Foley score. Sexton's penalty levelled before the break and his two second-half penalties proved enough for the Irish.The victory was a big turnaround from their 32-15 walloping by the Wallabies 12 months ago. For more details, please click
BBC
.
Photo Credit: InPho
Taylor on course for fifth world title
Irish Olympic star Katie Taylor is now just one step away from her fifth World Championship title in a row after defeating China's Junhua Yin in this morning's semi-final. The Bray native will now face Azerbaijan's Yana Allekseevana the final of the AIBA Women's World Championships in Jeju, South Korea. Two of the three judges had Taylor ahead before her opponent's corner threw in the towel at the start of the fourth round due to an elbow injury. Taylor qualified for the semi-final after her opponent, Sofya Ochigava of Russia, pulled out. For more details, please click
Irish Examiner
.
Photo Credit & Related Story:
Irish Times/ Doug McDermott/INPHO
---
Past Two Weeks
November 22

Irish groups welcome Obama order on undocumented
Ireland's Catholic bishops, Irish immigration centres in the United States and business interests there have welcomed President Barack Obama's executive order on Thursday changing US deportation laws. The chairman of the Irish Catholic Bishops' Council for Emigrants, Bishop John Kirby said " Undocumented emigrants "faced great personal turmoil and pain as they have been prevented from participating in key moments of family life back home such as baptisms, marriages and when a loved one is seriously ill or has died." For more details, please click Irish Times.
Photo Credit & Related Story: Think Progress/AP


Why thatched cottages are not for the faint-hearted
Ireland is world famous for its picturesque thatched cottages. But for generations they've been disappearing - either succumbing to modern conversion with more conventional roofing replacing the thatch or becoming run down and melting as the thatch gives way and rain washes the mortar out from between the stones, leaving the house-shaped piles of dry rock. Sometimes they can be saved with strenuous intervention. But with traditional Irish cottage construction often at odds with modern building techniques, what does it take? And even more importantly, what might it cost? For more details, please click Irish Independent.


Barn in Patrick Kavanagh poem for sale
A barn made famous in an Irish poem has gone up for sale in Inniskeen, County Monaghan. Patrick Kavanagh referred to Billy Brennan's barn in his 1936 poem Inniskeen Road: July Evening. The barn was used for unofficial dances in the 1930s and 1940s. It was bought by a farmer in the town about ten years ago. He is now selling the barn along with three acres of land, but is keeping the farmhouse next to it.The poem is well-known among generations of Leaving Certificate students in the Republic of Ireland, as it has featured in the Irish curriculum since the early 1970s. For more details, please click BBC.
Photo Credit: Gartlan O'Rourke


Eimear McBride wins Geoffrey Faber Memorial Prize
The winner of the Geoffrey Faber Memorial Prize 2013 is A Girl is a Half-formed Thing by Eimear McBride. The judges were Deirdre Madden, Patrick Neale and Gaby Wood. Madden said: "A Girl is a Half-formed Thing is literature of the highest order and a true work of art. It displays a remarkable understanding of language and form and is technically brilliant. An important novel, which breaks new ground." Neale said "This book demonstrates there are exceptional voices and stories out there. It has opened a new door for literature." For more details, please click Irish Times.
Photo Credit: Dave Meehan


Fota Wildlife Park wins top award
The non-profit organisation, which is one of Ireland's most popular visitor attractions, won the first place in the Eircom Spiders' Travel and Leisure category. This is the second time Fota has won the top award in the category. Stephen Ryan, head of marketing at the wildlife park, said it was fantastic to win again. "We totally changed the website two years ago, keeping the tourist in mind," said Stephen. "We looked at what people actually wanted and took a lot of risks but it was worth it." A total of 24 awards were presented, honouring online and digital achievement. For more details, please click Irish Examiner.
Photo Credit & More Pics: Trip Advisor


Ryan Tubridy models hand-knit jumper sent in by viewer
Ryan has been inundated with hand-knitted jumpers from all over the country, as viewers responded magnificently to his request for a homemade Christmas jumper for this year's Late, Late Toy Show. The one he's wearing was sent in by Fionnuala Hayward from County Wicklow. Speaking about the jumper, Tubridy said "This jumper from Fionnuala is one of our favourites so far…" In seven days all will be revealed as to which jumper was finally selected for the show. To read this news item, please click RTÉ.


Belfast man is picture perfect
One Belfast man proved to be 'picture perfect' to play the role of a body double for acting star Jamie Dornan. Daniel Smith's 'Paul Spector' potential was spotted as he watched scenes of the popular BBC series The Fall being filmed close to his south Belfast home. An eagle-eyed production member sized him up as the right fit to stand in for the former Calvin Klein model during the second series in the hit pyschological thriller. Daniel turned out to have the same measurements as the ex-Methody pupil and within 24 hours was wearing the serial killer's signature black body warmer, grey hoodie and black jogging bottoms. For more details, please click Belfast Telegraph.


Cork bar pulls off the best hidden camera interview prank
While interviewing for some new staff, they came up with the evil idea of messing with the applicants and capturing it all on hidden cameras (with help from the Dog Day Media crew). From rapping to rubbing baby oil on a bald man, the potential employees handle the increasingly bizarre interview tasks surprisingly well - better than we would, that's for sure. But the tables turn when it all becomes too much for one poor lad. To watch the video, please click Breaking News Ireland.


McIlroy back in the swing of it
Rory McIlroy could not contain his excitement at getting back into competitive action after a six-week lay-off, although his competitors probably did not feel the same way as he claimed a share of the lead in the DP World Tour Championship. The world number one carded six birdies and no bogeys in a flawless 66 to finish alongside Shane Lowry in the £5.1million event in Dubai. That took the 25-year-old to an amazing 80 under par for his 21 rounds to date in this event, after previous finishes of third, fifth, 11th, first and fifth on the Earth Course at Jumeirah Golf Estates. For more details, please click Irish Herald.
Photo Credit: REUTERS/Nikhil Monteiro
Related Video: Shane lowry his his first hole in one. Please click Journal Ireland

November 21

President Obama paves way for illegal Irish immigrants to visit home
President Barack Obama has unveiled temporary measures allowing millions of illegal immigrants, including, it is estimated, thousands of Irish, to live and work in the US without the risk of being deported. The proposals include a relaxation of restrictions allowing qualifying Irish immigrants to travel between the US and Ireland, ending – for some – years of missing important family occasions. In the face of strong opposition from Republicans in Congress, Mr Obama is bypassing his political opponents with executive action. For more details and video clip, please click Irish Times.
Photo credit: Mike Blake/Reuters


Exhibition explores many different sides of the Great War
The exhibition at the National Library of Ireland on Dublin's Kildare Street features letter, diaries, newspapers and literature from the library's collections. "Irish people had very diverse and complex reactions to World War I," said curator Nikki Ralston. "We felt one of the best ways to illustrate how Ireland experienced the war was to explore a range of themes through real-life stories," she said. Sir Jack Leslie of Glaslough, Co Monaghan, attended the launch with a sword brought to war as the only weapon of his uncle, Norman Leslie. He was shot and killed while charging a German machine gun. It was considered ungentlemanly for officers to carry a gun. For more details, please click Irish Independent.


Irish tech company Xanadu to create 120 jobs in Cork
Taoiseach Enda Kenny announced the new jobs at the company's headquarters this morning. Mr Kenny also attended a ceremony to mark the beginning of construction on a 200,000 sq.ft office block at Albert Quay. The company was set up three years ago with just eight employees. It was founded in 2011 to provide technical support to clients such as Matchbook.com, a leading sports betting exchange. The company helps handle the massive amounts of data created by these businesses, enhancing their ability to identify patterns and analyse consumer trends. For more on this news item, please click RTÉ.


Sinéad McCoole on writing "Easter Widows"
Author Sinéad McCoole takes the well-worn tale of the Rising and its aftermath and reconstructed it from the viewpoint of the seven widows of the executed leaders of the Rising. In recounting the biographies of the seven women – Kathleen Daly Clarke, Maud Gonne MacBride, Muriel Gifford MacDonagh, Grace Gifford Plunkett, Fanny O'Brennan (whose married name was Áine Ceannt), Agnes Hickey Mallin and Lillie Reynolds Connolly – her aim was to bring the social history of this period to life. To read her first person account about writing the book, please click Irish Times.


Restored Killarney House to be opened to the public in 2015
Arts and Heritage Minister Heather Humphreys has confirmed that Killarney House, once the home of the Earls of Kenmare and the McShain family, will act as an interpretive centre for Killarney National Park and will also be a venue for exhibitions and cultural events. Ornamental grounds and gardens surrounding the house are also being restored, creating landscaped areas that will merge into the natural areas of the park and provide vistas linking the town to the scenery of mountain, wood and lakes. Phase one of the €7.1m restoration was completed in February 2012. For more details, please click Irish Examiner.
Photo Credit: Killarney Insight


Festival celebrates life and works of CS Lewis
A four-day festival celebrating the life of Chronicles of Narnia creator CS Lewis got under-way in Belfast yesterday. The second ever CS Lewis Festival, which runs until Sunday, marks the 51st anniversary of the death of the world-famous author, theologian and academic, who was born in east Belfast. Kicking off the festival yesterday was a Narnia Breakfast at the Park Avenue Hotel in east Belfast. Ticketholders were able to enjoy breakfast while listening to guest speakers talk about Lewis's life, beliefs and relevance today.This was followed with a CS Lewis Bus Tour. For more details, please click Irish News.


Irish surgeon whose trauma unit inspired the show ER to be recognised
Leading surgeon and gunshot wounds expert, Dr John Barrett will be among five distinguished UCC graduates to receive an Alumni Achievement Award from the university at a gala black-tie dinner in UCC. Originally from Turner's Cross, Dr Barrett is the former director and chairman of trauma at Cook County Hospital in Chicago, Illinois, on which the hit medical drama ER, starring George Clooney, was based. He was appointed director of the trauma unit in 1982 and under his direction, it became a separate department within the hospital structure in 1995. For more details, please click Irish Examiner.


NI teen wins a top prize in the Texaco Children's Art Competition
An intricate drawing of a scene in rural Northern Ireland has won top prize in one of the categories in the Texaco Children's Art Competition. Drawn by teenager Ryan Hazley after just one look at the landscape, the drawing of a Hillsborough lake was sketched entirely from memory. Ryan was inspired by a walk around the Co Down lake but it was not until he returned home that he decided to depict the scene."I walked around the lake in Hillsborough and when I went home I imagined me going around it and drew it from my mind," Ryan said. For more details, please click Belfast Telegraph.


Katie Taylor reaches semi-finals of World Championships - without throwing a punch.
Katie earned a victory by walkover to reach the semi-finals of the AIBA World Championships in Jeju, South Korea today. The Bray native was set to face Sofya Ochigava for a spot in the final four, only for the Russian to pull out with a knee injury. Barring any further improbable mishaps, Taylor will now compete against Jinhua Yin of China on Sunday for a spot in the final. Yin beat Denista Eliseeva of Bulgaria on a split decision this morning to set up her encounter with Taylor, who is now guaranteed a bronze medal. For more details, please click Journal Ireland.

November 20

Citi creates 600 jobs in Belfast
The global financial services company Citi is creating 600 new jobs in Belfast, in an investment worth £54m. The firm already employs about 1,500 staff at its office in the Titanic Quarter. First Minister Peter Robinson said: "This announcement by one of the most prestigious financial companies in the world reflects the firm's confidence in its Belfast operation." Deputy First Minister Martin McGuinness said: "Citi ramping up its presence here is outstanding news." IFor more details, please click BBC.
Photo Credit & related Story: Belfast Telegraph


Inside the first new hotel to open in Dublin for nearly 2 years
Dublin is about to get its first new hotel for nearly two years – and from basement to penthouse it's tailor-made for hipsters. Cashed-up ones. After a €5.5 million fit-out, three Georgian terraces in Dublin's Harcourt St, once the staid offices of the ICC Bank, will open tomorrow as the 52-bedroom The Dean Hotel. The hotel is the latest venue launched by the Press Up Entertainment Group, the same group behind bringing the Wagamama chain to Ireland, as well as Dublin's Bison Bar & BBQ and The Liquor Rooms. For more details & photos, please click Journal Ireland.
Photo Credit: Leo Byrne


Report on young native Irish speakers highlights concerns
A new report has found that children who are native Irish speakers have better linguistic competency in English than in Irish. The research was carried out by an Chomhairle um Oideachas Gaeltachta agus Gaelscolaíochta (COGG), an agency of the Department of Education which provides supports to Irish schools around the country. Researchers examined the linguistic ability of 50 children, aged between seven and 12, whose home language is exclusively Irish. They found that their competence in English significantly surpassed that in Irish. For more details, please click RTÉ.


Ireland's 'Love/Hate' goes global
RTÉ's homemade crime drama Love/Hate will be available in 35 countries with international voice-over actors in the roles of Nidge, Fran, and others. In a first for the series, it will be dubbed into French and German in a new deal with on-demand film and TV service Netflix. The broadcaster said all five seasons of the hit series would be streamed on Netflix in France, Germany, the Netherlands, Belgium, and Luxembourg. It also emerged Love/Hate has already been sold to 30 countries, including the UK, Norway, Australia, the Middle East, Singapore, South Korea, Israel, Brazil. along with Hulu, Netflix and Amazon in the US. For more details, please click Irish Examiner.


Office block housing Facbook HQ in Dublin on the market
Facebook's European headquarters in Dublin has been placed on the market with an asking price of €163.8m (£131m). The price tag would make it the most expensive single office block to hit the market in the Republic since the days of the boom. The social media giant moved into the building at Grand Canal Square earlier this year, in what is top of the line office accommodation in the Irish capital. The fact that the property now has a top-level tenant with global recognition is likely to help attract a range of international buyers. It is thought that Facebook itself, which will not be affected by the sale, may bid for the office. For more details, plw=ease click Belfast Telegraph.
Photo Credit: Dani Leigh


Playwright Seán O'Casey's former home on offer
Hawthorn Terrace is between West Road and Church Road in East Wall in Dublin 3, and is most notable for being playwright Seán O'Casey's home for his first 17 years, until 1897. Inspired by a hawthorn tree that grew at the top of the street and heralded spring to O'Casey and the neighbourhood, he penned the story The Hawthorn Tree. His former residence, number 25, was a single-storey house painted magenta and a gatepost bears a plaque dedicated to the playwright. The current owner bought the house for €115,250 and employed his uncle, Adrian Richards of Claremont Construction, to renovate and extend the house adding a second storey to it. For more details, please click Irish Times.


One Direction's Niall Horan pays off his mom's mortgage
The generous Irish singer and the rest of the boyband were recently named the richest stars under 30 in Britain, having made a staggering combined fortune of €97m in only four years. The 21-year-old said his London pad is his most extravagant purchase since he became rich and famous. However, Niall, Zayn Malik and Louis Tomlinson all revealed in OK magazine this week that they've also written cheques to pay off their families' homes. Meanwhile, the Irish heart-throb said he'd be interested in a judging spot on the X Factor panel."I'd consider it. It's been great with Simon. I've noticed recently he's been asking us our opinion on the show, what we think of different songs," he said. For more details, please click Irish Independent.


A new lifeboat for the Gaeltacht
Liam Clancy would have smiled to hear his son Donal singing Home from the Sea on the pier in Helvick Head recently when a new lifeboat was launched. The occasion was peppered with speeches, prayers, bunting, bubbles of champagne, hymns, cheers and applause. The day in west Co Waterford brought a lump to the throats of many as they recalled those family members who had died or been lost at sea. When the local all-male choir, Cór Fear na nDéise, sang an emotive Ave Maria, it was hard to keep back the tears and then the new lifeboat was launched onto the choppy waters of the harbour. For more details, please click Irish Times.


Kilkenny hurler Tommy Walsh retires at the top of his game
The nine-time All-Ireland winner and Tullaroan clubman released a statement this morning which said. "For the last 13 years I have had the time of my life, lived my dream and have memories that will stay with me forever." He said he had been "very fortunate and privileged to play alongside terrific teammates and I thank them for being just that. It was also an absolute honour to play against many outstanding hurlers from all over the country. My club Tullaroan has always been very special to me. I owe them for the amazing opportunity I got to play for Kilkenny." For more details, please click RTÉ.

November 19

Jimmy Fallon and the Roots nail cover of U2's 'Desire'
Details have been emerging of just how banged up Bono is after that bicycle accident in New York. He really hurt himself. So it was clear he wasn't going to be able to show up for U2's week-long residency at The Tonight Show Starring Jimmy Fallon and it has been postponed for the foreseeable future. Jimmy was left with no musical guest for his show so he had only one option. He became Bono. Backed by the immensely talented house band, The Roots, armed with Bono's signature sunglasses, hat and arm movements, it's an uncanny cover of the U2 classic, 'Desire'. To watch it, please click Breaking News Ireland.
Related story about Bobo's accident: RTÉ


Who is the US billionaire buying up half of Ireland's hotels?
He owns a swathe of land in the US spanning nearly two-thirds the territory of all Northern Ireland and sits on a fortune worth an estimated $7.4 billion (€5.9 billion). And he's been buying up big lately in the Republic. The Limerick Strand Hotel, overlooking the Shannon River, is the latest Irish property to be snapped up by American billionaire John Malone, the biggest private landowner in the US. The deal caps a period in which Malone has also picked up three Dublin hotels. For more details, please click Journal Ireland.
Photo Credit: Julie Jacobson/AP/Press Association Images


Archaeologists exploring a 17th century shipwreck in Kerry
A 17th century wreck has risen above water level in Co Kerry for the first time in nearly 50 years and Connie Kelleher, one of the State's three underwater archaeologists, headed down immediately. There is freshly broken pottery lying on the wet sand. The bottom of a brandy magnum appears too, the dark glass shining in the morning sun. All part of the cargo from a 17th century wreck being excavated by the Underwater Archaeology Unit, at the edge of where the sands meet the sea at Ballyheigue in North Kerry. It is the last neap tide of the year and time is against the team doing the digging. For more details, please click Irish Examiner.


Windmill Lane Sessions featuring int'l and Irish acts launching
The Windmill Lane Sessions featuring acts including Mundy and the Original Rude Boys will launch on Independent.ie this weekend. Sessions will include exclusive live performances as well as the artists giving some of their most in-depth interviews to date. Six top acts - Mundy, Hot Sprockets, Rodrigo y Gabriela, Ham Sandwich, The Walls and the Original Rude Boys - will go out on Sunday. Each Sunday from now until February, the service will feature one international or Irish act performing an original track and a cover. For more details, please click Irish Independent.


Little Museum of Dublin to go on tour abroad, beginning with New York
The Little Museum of Dublin has secured sponsorship from the Ireland Funds that will enable it to tour some of its exhibitions abroad, beginning with New York in late 2015.Museum director Trevor White has told The Irish Times that the Ireland Funds has agreed a two-year deal worth €100,000, which will give it the naming rights for the ground floor of its premises at St Stephen's Green and allow it host functions there."The Ireland Funds has agreed to underwrite our exhibition programme for the next two years," Mr White explained. "We're very giddy with excitement at the deal. Our goal is to create a long-term partnership with them." Fo more detail,s, please clickIrish Times.


Mayo News named European Newspaper of the Year
Editors and staff at the Mayo News are celebrating after the local weekly paper was today given the honour of European Newspaper of the Year for 2014. Managing Editor Neill O'Neill earlier described his "great pride" at hearing that the newspaper had beaten 193 titles from 27 countries to be named the continent's top local paper. "For an independent newspaper from the west of Ireland to be singled out is no small feat, and one we are all justifiably proud of." Mr O'Neill said. For more details, please click Journal Ireland.
Photo Credit: Thumbs For Hire


Belfast's first urban beach could bring seaside to Titanic Quarter
The Titanic Foundation is celebrating after its ambitious plan to create an urban beach in Titanic Quarter was shortlisted for a potential £50,000 prize from the People's Millions, a partnership between the Big Lottery Fund and ITV. The inspirational plan would see 400 tonnes of sand carted to Queen's Island, where it will be used to create a man-made beach on the lawn close to the Titanic Belfast building, A boardwalk will also be built round the site, along with a string of colourful beach huts to evoke a seaside atmosphere whatever the weather. For more details, please click Belfast Telegraph.


Fr Ted star Pauline McLynn knits wooly jumpers for featherless hens
A campaign to knit jumpers for rescued hens is being led by Fr Ted star Pauline McLynn, better known as Mrs Doyle from the TV sit-com. Instead of making the tea, she is making woollen body warmers for the featherless birds, as thousands are due to be rescued from battery farms. Having spent their lives in cages, the hens do not have feathers to keep warm. Ms McLynn is patron of an Irish animal rescue sanctuary, which is trying to re-home more than 7,000 battery hens. Ms McLynn "There's a band of ladies and gentlemen all round Ireland knitting little jumpers at the moment for these hens." For more details, please click BBC.


Republic of Ireland beats the United States 4-1
In the first meeting between the two countries in 12 years, two goals from Robbie Brady and one each from Anthony Pilkington and James McClean helped the Republic of Ireland to victory over the United States. Pilkington deftly chipped the ball over Bill Hamid for the opener, but Max Diskerud poked home the equaliser from close range. Brady's tidy left-foot finish nudged the Republic ahead and James McClean's deflected effort made it 3-1. A left-foot free-kick over the wall by Brady sealed the Republic win. For more details, pleas click BBC.
Photo Credit & Video: RTÉ

November 18

Poet Michael Smith, RIP
The poet Michael Smith has died in Dublin at the age of 72. As well as his own poetry, most of which was inspired by he working class Dublin of his childhood and youth, his work as a translator of Spanish and Latin American poetry won wide acclaim and earned him the European Academy Medal for distinguished work in translation in 2001. For many years he taught English, Latin and Spanish at St Paul's College in Raheny. He co-founded the influential small publishing house New Writers' Press in 1967, out of which came a series of publications under the Zozimus imprint, as well as the journal the Lace Curtain. For more details, please click Irish Times.
Photo Credit: Shearsman Books/Niall Hartnett


Visit by Pope Francis to Ireland is 'possible', says Papal Nuncio
On a visit to Moyross, Limerick, the pope's representative in Ireland Archbishop Charles Browne said there were "many links" between Pope Francis and the Irish people. "Ireland is close to his heart. He studied here in the 1970s," he said. "I was with Pope Francis in July and had a long meeting with him, just the two of us, and he spoke with great affection about Ireland. About the vist, he said "Nothing would give me greater joy, as Papal Nuncio, to have that happen... (Pope Francis) loves Ireland, and he loves Our Lady, and he loves the Irish people." For more details, please click Irish Herald.


It seems that the Celtic Tiger was good for something…
While the Celtic Tiger may now be reflected on forlornly in the knowledge that it sowed the seed for years of austerity – it seems that its legacy may hold one benefit. The high level of digging during the Boom to facilitate building projects has made Ireland a hot spot for archaeological excavations. Thanks to this, researchers from a number of universities across the UK and Ireland, including University College Cork and Queen's University in Belfast, have discovered that a huge population drop that occurred in the Bronze Age was NOT related to climate change. For more details, please click Journal Ireland.


Ireland's most weird and wonderful Airbnb rentals
Airbnb is an online community marketplace which allows guests to book accommodation directly from hosts. Since its foundation in San Francisco in 2008, the company has grown to 190 countries... including Ireland. From a former Church of Ireland Chapel built in 1808 to a unique tree house in Galway, Airbnb throws up every kind of accommodation imaginable, including Conroy's Old Bar, Aglish, Co. Tipperary which is self-catering, yes, seriously. Or may be you'd prefer Dublin's 'Finest Historic Penthouse' overlooking O'Connell Bridge? For more details , please click Irish Independent.


Previous generations would be astounded at attitudes to churches in Ireland today
Life has changed radically in the last 60 or so years. For those of us who are older, if our parents, or certainly our grandparents were to return for a glimpse of the world in which we live, what are the things they would marvel at most - TV emote controls, mobile phones, the internet? In the opinion of Irish Times contributor, Patrick Semple,. he feels that parents and grandparents would notice and be most surprised at the changed condition of religion in Irish society. For more details, please click Irish Times.
Photo Credit: Daily Mail/For illustration purposes only


NI woman wins £12,935,936.30 on the Euromillions draw
At a press conference this morning at the Culloden Hotel, NI's latest lottery millionaire Mary Hamilton enjoyed a glass of Champagne to mark her big win.The furniture store employee from Newtownabbey said she and husband Alexander are going to "spend it" and her first purchase will be a mobile phone; and she and her husband - known as Sandy- are planning to enjoy Christmas in style. Mary has been playing the lottery for 20 years.and is now one of more than 3,700 millionaires created by the lottery since the first draw took place on Saturday November 19 1994. For more details, please click Belfast Telegraph.
Photo Credit: Arthur Allison


Lighthouses to blaze a new trail along Wild Atlantic Way
For those who think the Wild Atlantic Way isn't quite wild enough, the All-Island Lighthouse Trail might be just the thing. Under the proposal, up to 20 lighthouses north and south will form part of the trail, and phase one involves five lighthouse stations in Antrim, Donegal, and Down. A tender issued last week on the Government's etenders website sought creative consultancy ITT services for the project. As well as offering accommodation, those behind the project also want to provide onsite services for visitors and an online educational learning zone. For more details, please click Irish Examiner.
Photo Credit: Stefan Schnebelt/Fanad Head Lighthouse, Donegal


Simpsons' creator steps in to save Mayo's gay bull
A campaign was started last week by animal rights groups ARAN and PETA in conjunction with TheGayUK digital magazine to save Benjy from the slaughterhouse. They needed to raise £5000 (€6367) to send the bull to a sanctuary in England to live out the rest of his days in peace. Fundraising pages were set up and petitions started - and now help has come from the most unexpected of places. Sam Simon is one of the co-creators of 'The Simpsons' and is suffering from terminal cancer. He has devoted his last days to philanthropy - focusing on children and animal charities. And he's pledged the £5,000 needed to save Benjy. For more details, please click Breaking News Ireland.


Rickie Fowler to play in Irish Open at Royal County Down
American star Rickie Fowler has confirmed his entry for the Irish Open at Royal County Down next May. Fowler, who secured top-five finishes in all four majors this year, is a friend of world number one and Co Down man Rory McIlroy.Their friendship began when the pair played at the venue in the Walker Cup in 2007 ."I really look forward to him joining me at Royal County Down, one of the world's finest links," said McIlroy. McIlroy piped Fowler to the Open and USPGA titles this year and defeated the American in the Ryder Cup singles in September. "I am delighted that Rickie has decided to add the Irish Open to his schedule next year," added McIlroy. For more details, please click BBC.
Photo Credit: Getty Images

November 17

Racing great Dessie Hughes, RIP
Racehorse trainer Dessie Hughes has died at the age of 71. Based in the Curragh, Hughes was hugely successful both as a jockey and trainer. During his riding career he partnered Monksfield to victory in the Champion Hurdle and Davy Lad in the Gold Cup. As a trainer his many successes included victory in the Champion Hurdle with Hardy Eustace. Brian Kavanagh, chief executive of Horse Racing Ireland, tweeted: "RIP Dessie Hughes. A great trainer, great jockey and an absolute gentleman..." Hughes, who had been battling illness, is survived by his wife Eileen, son and three-time English Champion Flat Jockey Richard and daughter Sandra. For more details, please click RTÉ.


Winston Churchill spoke of his hopes for a united Ireland
Winston Churchill expressed his hopes for a united Ireland in 1946, in a conversation with the Irish ambassador to the Britain, John W Dulanty. Only a year after his bad-tempered joust with Eamon de Valera over the role neutral Ireland had played during the second World War, Churchill told Dulanty of his warm feelings for this country. He spoke to Dulanty after the annual Remembrance Day ceremony at the Cenotaph in London, during which the Irish diplomat laid a wreath in memory to the fallen of the two world wars. For more details, please click Irish Times.


Band Aid 30 song sales have 'gone manic', says Geldof
Band Aid organiser Bob Geldof said sales had "gone manic" as the reworked version of Do They Know It's Christmas? became available for the first time today. He added that the volume of pre-orders for the track ensured it had raised in excess of £1 million within minutes of the song being premiered on the X Factor last night. Stars including Bono, Sinead O'Connor, One Direction, Coldplay's Chris Martin and singer Ellie Goulding were among the figures who gathered to record a new version of the track in response to the Ebola crisis threatening west Africa. For more details, please click Irish Times.
To watch the premiere music video: RTÉ


Googled Irish leaves language lovers speechless
An Irish government website marking 100 years since the Easter Rising carried text in the Irish language straight out of Google Translate and excerpts contained basic mistakes in the translation. A spokesperson for the Department of Arts, Heritage and the Gaeltacht confirmed that Google Translate had been used. The spokesperson said the mistake happened because the government department sent the English text to a company that was contracted to design the website. It used Google Translate to get a draft to see how much space it would require, The draft was supposed to be replaced - but wasn't. For more details, please click BBC.


Ireland's Gleeson brothers rock nostalgic in a brilliant video
The brothers Gleeson recreate some magical childhood memories in this mash-up video. The duo teamed up with Dublin band Squarehead for the video to accompany the song 2025. It intersperses old home videos of the Gleeson brothers growing up (maybe dad Brendan shot the vids?) with modern footage of the lads recreating their childhood adventures. The video is published on the Immunity For Charity YouTube channel and in a post on the Squarehead facebook page, where the band say :"Here's a new video our mates Domhnall and Brian made for us!" To watch the video, please click Btreaking News Ireland.


Portrait of an accountant-backpacker in 1,600 selfies
Patrick Hamilton Walsh has taken a selfie every day at the same time for the past four and a half years. Some 1,600 'phoneographs' later, he has a unique portrait of his life and travels around the world. Originally from Strabane, Co Tyrone, Patrick decided to start documenting his life in May 2010. Calling the project 'This is Me@3', he took a photo of himself every day at 3pm as he travelled the globe, broke a world record, graduated from two courses, published two books — and married the woman of his dreams. For more details, please click Irish Examiner.


Leon the turtle needs a lift
Leon, the loggerhead turtle was washed up almost dead during last winter's storms It has been nursed back to health only to be stranded in Ireland. It now needs transportation back to the warmer waters off the Canary Islands. While all the necessary paperwork to transport the turtle is in order, its rescuers are struggling to find an appropriate means of transport. Commercial flights are not an option as temperatures in the cargo hold can drop to zero and would kill it. Matthew Harkins of Galway Atlantaquaria, which is caring for Leon, said it is appealing for any help including those with private jets at their disposal. For more details. please click Irish Independent.


Ireland prove too much for dogged Georgians
Six-try Ireland have dismantled an organised but limited Georgia side to record a 49-7 victory in their international Test clash at Aviva Stadium. The visiting Lelos proved hugely physical and difficult opponents in the opening 40 as Ireland limped to a 9-0 advantage through three Ian Madigan penalties, with errors ruining some free-flowing rugby from Joe Schmidt's team. However, after the interval, the men in green cut loose running home six tries from Dave Kilcoyne, Richardt Strauss, Simon Zebo, Felix Jones (2) and Stuart Olding. For more details & Video Clip, please click RTÉ.


Rory McIlroy wins Race to Dubai title
Rory McIlroy has won the European Tour's Race to Dubai for the second time in three years after Brooks Koepka triumphed at the Turkish Airlines Open. McIlroy did not play but took the title because Sergio Garcia, Marcel Siem and Jamie Donaldson failed to win the Turkish Airlines Open which was claimed by Brooks Koepka, pictured. England's Ian Poulter missed a six-foot putt to force a play-off as Koepka shot a seven-under 65 to win on 17 under. Four-time major winner McIlroy will return to action in the final event of the season, which begins on Thursday. For more details, please click BBC.
Photo credit: Getty Images

November 16

Cadet who laid last poppy is descendant of fallen Irish WW1 soldier
The 13-year-old Berkshire cadet who lay the final poppy at the Tower of London is a descendant of a Co. Mayo soldier who was killed in action just weeks before the end of the First World War. Harry Hayes comes from a long line of men who served in the British Army, and laid the 888,246th poppy at the memorial having been selected for being the youngest member of the force after signing up as an Army Cadet when he turned 13. His father Des, who proudly tweeted a picture of himself and his son on the day, served in the British Army for 11 years and is now employed as the Operations and Safety Manager at the Tower of London. For more details, please click Irish World.


Cork rebel first to name the 'United States of America'
According to new evidence published by the New York Historical Society, Stephen Moylan, an immigrant who became acting Secretary to George Washington - the first President of the United States - coined the phrase in a letter dated January 2, 1776. In the letter, posted online for the first time last week, Mr Moylan writes to George Washington's personal assistant, Colonel Joseph Reed, seeking foreign assistance in the Revolutionary War against Britain. "I should like vastly to go with full and ample powers from the United States of America to Spain," he wrote. For more details, please click Irish Independence.


The Wexford Carols as they have never been heard before
A familiar silhouette is framed within a large window. The man is tall, almost statuesque, with a grey beard. And then there is that voice: a rich, velvety baritone with strong hints of the Welsh valleys. "I love that sun," says Tom Jones. "It makes you feel so good, doesn't it?" Rewind: we are in Grouse Lodge Residential Recording Studios in Co Westmeath, the month is July. The reason why Tom Jones, Roseanne Cash, Dónal Lunny and Joe Henry are tucked away in a studio in broiling sunshine is for a recording of the Wexford Carols. For more details, please click Irish Times.


Stained glass will last for a thousand years...
...if you maintain it. At Abbey Stained Glass in old Kilmainham, two massive ovens, one a baker's oven salvaged from Boland's Mill, paint is fused on to glass at temperatures of 600 degrees Centigrade, firing up to five times to get the right depth, texture and colour, such is the precision demanded. Anchored on easels in the workshop on the day of Deirdre McQuillan's visit are two magnificent stained glass windows from the Harry Clarke studios, which have just been restored for the Missionary Sisters of the Holy Rosary in Cavan. For more details, please click Irish Times.
Photo Credit: Alan Betson


A rare glimpse inside Dublin's last, great Georgian mansion
Journal ireland's favourite photographer of mysterious homes, Dublin man Donal Moloney, has found a fascinating property closer to home. The man who took us inside Birdie's home and Veronica's Big House has brought us on another tour. Here's what he has to say about his latest find, Aldborough House in Dublin – a glimpse of what Dublin once was. "I have passed by this building for a number of years and have always wanted to photograph its interior. It's now in a pretty poor state which makes it even more interesting for an urban explorer/photographer like myself." For more details and photos, please click Journal Ireland.


Con Carey and the Twelve Apostles
Saturday April 1st 1978 was an ordinary day in the village of Brosna, Co. Kerry. The village was busy that day - there was a burial in the parish – a local man had died. As was normal, friends and relations of the man and his family dug the grave. One of the men to dig the grave that day was Con Carey. The following morning Con Carey himself was found dead on the outskirts of Brosna. His burial would be rushed. Having died in the early hours of Sunday morning, April 2nd, he was buried the following day, Monday April 3rd, 1978. Unusually quick. The talk was that Con had not been properly prepared for interment.For more details, please click RTÉ.


App to help feed homeless earns Dubliner Time Magazine accolade
Feeding the homeless population of Ireland is a daunting task, but it's all in a day's work for social entrepreneur Iseult Ward who has just been named as one of Time magazine's 'Next Generation Leaders'. Earlier this week her company FoodCloud, which connects businesses with charities, won a Social Entrepreneurs Ireland award and a €140,000 investment. She said: "From a personal perspective it's pretty overwhelming, but it's brilliant to get so much recognition for the team..."For more details, Please click Irish Examiner.
Photo Credit & Video Clip: Time Magazine


Nicely done, Pizza Hut, Finglas, Dublin
In the past few days, Ireland has had well more than its fair share of gales and sheeting rain. No doubt, many were looking for some - ANYTHING to raise the spirits. One such individual took action. He battened down the hatches and and ordered pizza. He also asked his local Pizza Hut to "write something nice on the box since it was a crappy rainy day" - and they obliged with a very on-message note " Life isn't about waiting for the storm to pass! It's about learning to dance in the rain. Happy Tuesday!" To read this snippit on line, please click Breaking News Ireland.


Americans watch hurling for the first time
The mysteries of the scoring system, the "H in the corner", and whether or not there are any rules are among the topics tackled by these first-time viewers of our national game. Seen through their eyes, it's pretty wild alright. This group of young Americans were watching this year's All Ireland Final between Kilkenny and Tipperary, as fine a contest as the sport has recently offered. Surrounded by Taytos and a glass or two of Guinness - authentically recreating the spectating experience - they are encouraged to riff on the game as it unfolds. For more details and video clip, please click Breaking News Ireland.

November 15

Irish art & architecture study to be launched
The most comprehensive study of Irish art and architecture ever undertaken is being launched by Taoiseach Enda Kenny this weekend. The Royal Irish Academy's "Art and Architecture of Ireland" is in five illustrated volumes and took six years to complete. Exploring 1,600 years of Irish art and architecture from the medieval period to the year 2000 - from high crosses to installation art, from Georgian houses to illuminated manuscripts, from watercolours and sculptures to photographs, oil paintings, video art and tapestries. It represents the work of ten editors and over 2,500 contributors. For more details, please click RTÉ.


Thirty years on, Bob Geldof reprises Band-Aid song for a worthy cause
The production team aim to get the track, which features lyrics reworked to reflect the Ebola crisis, completed in time for its first public performance during tomorrow night's X Factor show. "It really doesn't matter if you don't like this song. It really doesn't matter if you don't like the artists, it really doesn't matter if it turns out to be a lousy recording – what you have to do is buy this thing," said Geldof of the track. "The record . . . (is) an event,and the next stage now is to turn this into a phenomenon like it was in the '80s." For more details, please click Irish Times.
Photo Credit & Related Story: Etc Northeast


Daniel Day-Lewis knighted for his services to drama
Multiple Oscar-winner Daniel Day-Lewis has been knighted by Prince William at Buckingham Palace. Clean-shaven and wearing traditional morning dress, the acclaimed and notably private Anglo-Irish actor declined to speak to the media after being honoured. He was made a knight in Queen Elizabeth's birthday honours, in June, saying at the time he was "entirely amazed and utterly delighted in equal measure". He is the only person to win an Academy Award for best actor three times; his first was for My Left Foot and a second was for There Will Be Blood. He completed his hat-trick by playing assassinated US president Abraham Lincoln in 2012. For more details, please click Irish Examiner.


Irish academic hospital first in world to earn Green Flag
Cork University Hospital is the first academic healthcare organisation in the world to reach international Green Flag status for efforts to reduce its environmental impact. The accolade solidifies the CUH as a leader in how the green campus model is applied to healthcare institutions and follows a rigorous evaluation of the hospital's waste, energy, water, travel, and biodiversity impact. Paschal Kent, the sustainable environment officer for CUH, said the flag represented the culmination of years of hard work. For more detail, please click Irish Examiner.


Children in Need: NI raises more than £700,000
People in Northern Ireland have donated more than £700,000 to Children in Need during the annual BBC fundraiser.The overall UK total stood at £32.6m when phone lines closed on Saturday morning, but that figure is expected to rise when all donations are submitted. One of the highlights of the night was when 150 children from Northern Ireland joined more than 2,000 others from across the UK to form a choir taking part in a nationwide live performance of 'I'll Stand By You'. For more details, please click BBC.
Photo Credit & Related Story: Belfast Telegraph


Mission to save horses from rising river successful
Teams trying to rescue a group of 17 horses stranded in rising waters on the Slaney near Enniscorthy are reporting success tonight. Earlier, around 12 horses were transported to safety at another location on the river. In the latest operation, volunteers from the Wexford Search and Rescue brought two dinghies out on the river to try and guide the animals to safety. Earlier, the other group of horses (pictured) found their own way to safety, after a number of attempts to reach them. For more details and photos, please click Journal Ireland.
Photo Credit: Jennifer Miller


Meet the twins behind the happiest, healthiest restaurant in Ireland
Identical twins David and Stephen Flynn are the happy pair behind the Happy Pear, a buzzing and bright grocery store and restaurant in Greystones, Co Wicklow. Followers of their Twitter or Facebook accounts will know that they get up before sunrise (which they usually capture on camera and joyfully show to their fans), bring their kids to work, feed them and their little ones a nutritious smoothie for breakfast, and then get down to running the show. For more details, please click Journal ireland.


Want to win the lottery? Stop using birthdays as lucky numbers
That's according to University College Dublin statistics lecturer Dr Andrew Parnell who suggests that players are better off picking 'non-birthday' numbers between 32 and 45. This means they will be less likely to share their winnings if they win."My guess is that selecting birthdays for the Lotto is not a great idea," Dr Parnell told. "The numbers will be in the range one to 31 and lots of other people will be picking these numbers. "This means that, in the very unlikely event that you do win, you'll have to share your winnings with lots of other people." For more details, please click Irish Independent.
Photo Credit: Mac Innes Photography


Going that extra mile to capture the Mournes
Leslie Hanthorne will do anything for that elusive perfect shot of the Mourne Mountains. And that includes leaving the house at 2am and climbing Northern Ireland's highest peaks in the dead of night so that he can capture the sunrise bathing the High Mournes. Leslie explains: "I live in Portadown which is half an hour's drive from the mountains. The Mournes are almost beside me - every time I walk the dog I'm looking directly into the mountains. "I walk up the mountain in the dark to be there in time for the sunrise. Or I walk up in time for sunset." For more details & photos, please click Belfast Telegraph.

November 14

President Higgins arrives in South Africa
The resident and his wife Sabina arrived in Johannesburg on the final leg of their three-country official visit to Africa. South Africa is Ireland's second largest trading partner in sub-Saharan Africa and much of the President's visit will focus on enhancing economic relations between the two countries. Later this evening, President Higgins will attend a Business Ireland South Africa networking event, where he will deliver some remarks on trade and investment relations between the countries. For more details, please click RTÉ.


Pharmaceutical firm announces major expansion in Dublin
Up to 400 new jobs are on the way at Bristol Myers Squibb, which already employs around 600 at its manufacturing plant at Cruiserath in Dublin 15. A thousand jobs will also be created during the construction phase which expected to be completed in 2018. Tánaiste Joan Burton said "Today's announcement highlights Ireland's strong performance in the pharmaceutical sector. It's very much about confidence in the Irish economy." To read this news item and many others, please click Breaking News Ireland.
Photo Credit & Related Article: Bristol Myers Squibb


How the Garda Band took the US by storm
Approximately 50 years ago this week, an unlikely group of musical superstars returned in triumph from their first and only tour of the US and Canada. Beatlemania and Greenwich Village were in full swing, with the Velvet Underground to follow. The Clancy Brothers and Tommy Makem were influencing Bob Dylan and nailing a flag to the Billboard 100. But these returned conquistadores were, of all things, the Garda Band. In a two-month tour of the US and Canada, they played Madison Square Garden for five nights and then traveled to Boston, Chicago, Philadelphia, Detroit and as far west as Dubuque, Iowa. For more details, please click Irish Times.


When airplanes grow Mo's...
Aer Lingus, Cityjet and Qantas have taken fundraising to new heights, painting three planes with moustaches for Movember. The 'taches are titillating plane-spotters, and all for a good cause. The airlines are joining Mo' Bros and the Mo' Sistas all over the globe to raise money and awareness for the Movember campaign in aid of men's health. Last year, Aer Lingus says it set a new Irish Cancer Society collections record with a €44,000 donation. It is described as "the highest fundraiser in Movember Ireland history" on the Movember Foundation's YouTube page. For more details and video clip, please click Irish Independent.
Photo Credit & related Story: Website for Irish Women


Award-winning pudding earns Kerryman a French "knighthood"
John Paul O'Connor, who founded Sásta Sausages and Puddings with his wife, Kathleen, near Killorglin, Co Kerry, in 2012, will travel to France next week to accept the award from the Commanderie des Fins Goustiers du Duché d'Alencon during a ceremony organised by a brotherhood which recognises Europe's top gourmet meat products. Dubbed the European Championships for artisan butchers and pork food producers, it is widely acknowledged as one of the most prestigious awards in the culinary world. For more details, please click Irish Examiner.


No eggs in space, US astronaut tells Limerick schoolboy
On a visit to Limerick Institute of Technology, Shuttle member, Gregory Johnson was grilled by students on several topics, from how he slept in zero gravity, to what food he ate in space - a question whuch came which came from Liam, 12, from Monaleen National School. The astronaut told Liam: "Pretty much every kind of food you can have here on earth. What I can tell you is hamburgers were tasty but the scrambled eggs not so good!" For more details, please click Irish Examiner.


Police wade through flood waters to retrieve wedding dress
Caroline Bramwell is marrying Gerard Crossin in Co Monaghan on Friday afternoon. She had hoped to pick up her dress in Newry, County Down on Thursday, but the bridal shop in Bridge Street was inaccessible due to severe flooding. "I was running a bit late because of the traffic in Newry and I phoned the bridal shop. "I phoned the bridal shop. The lady in the shop answered and said, 'no Caroline, you will not get near the shop. It has been flooded, but your dress is safe and no matter what happens, I will get it to you' For more details, please click BBC.
Photo Credit & Related Story: BBC


Reflecting on 230 years of stone cutting
Stonecutter Barry Feely owes a great deal to Pope John XXIII. Over many generations, headstones were "the bread and butter" of Feelystone, the family business which has been based in Boyle, Co Roscommon, for more than 230 years. But in the 1960s it was Pope John who provided "the jam" when he decreed that priests should face, rather than turn their backs on, their congregations, causing a flurry of altar refitting up and down the country. For more details, please click Irish Times.


The day is finally here for Tartan Army to host the Boys in Green
They say that familiarity can often breed contempt but that isn't necessarily the case when it comes to tonight's much-anticipated meeting of Scotland and Ireland. Undoubtedly, it is hard to get away from the fact that the Euro 2016 Group D qualifier will have the feel of a local derby about it as there are countless close ties between the nations, the managers, the players and the fans involved. Martin O'Neill and Gordon Strachan have attempted to play down their own personal rivalry but both ex-Celtic bosses will be itching to get one over on the other on the return to the home of their former club. For more details, please click Journal Ireland.
Photo Credit: Donall Farmer/INPHO

November 13

Details of 1916 ceremony unveiled
Relatives of 1916 rebels are due to lead a military parade to mark the 100th anniversary of the uprising, Taoiseach Enda Kenny has announced. Mr Kenny said the nationwide celebrations would be built around the themes of remembrance, reconciliation, imagination, creativity and achievement. Permanent reminders of anniversary will be erected at seven sites at a cost of €22m, as well as commemorative stamps and coins depicting the rebel leaders. The military ceremony will be held on Easter Sunday, 2016, with a separate commemoration at Arbour Hill on the actual day of the uprising on April 24. For more details, please click Irish Examiner.


President Higgins: Famine memory plays major role in Irish overseas aid
Such was the devastating effect of the Famine on the Irish people that they have yet to find language to describe it, the president said in a keynote address at Lilongwe University of Agriculture and Natural Resources in Malawi. "The terrible vulnerability of hunger is something that reaches deep into our Irish psyche as our national history remains shadowed by the dark chapter that was the Irish Famine, An Gorta Mór or the Great Hunger in our native language." For more details, please click Irish Times.
Photo Credit: Chris Bellew /Photography 2014


Recommendation to extend voting rights to Irish abroad
An Oireachtas committee has recommended that voting rights should be extended to Irish citizens living outside the Republic of Ireland.. The Joint Committee on European Affairs also recommended that an electoral commission be set up to establish how best such voting rights could be implemented. Earlier this month, Minister of State for the Diaspora Jimmy Deenihan said that Irish citizens abroad should be able to vote in Irish Presidential elections. The Constitutional Convention last year voted in favour of recommending the extension of voting rights in Presidential elections for Irish citizens living overseas. For more details, please click RTÉ.


Rosetta jitters turn to joy for Queen's University professor
For a moment it seemed that the whole world held its breath. Then the anxious flight directors glued to their monitors at the European Space Agency (ESA) in Darmstadt, Germany, gave the thumbs-up and everyone was on their feet applauding. Back in Belfast, the packed John Stewart Bell lecture theatre erupted in cheers and applause, and one of the most relieved was Professor Alan Fitzsimmons, leader of a team that has been studying the comet since before it was even chosen as the target for the Rosetta mission. For more details & photos, please click Belfast Telegraph.


Irishman makes his mark on Euro space exploration
Laurence O'Rourke has come a long way from his days drawing rockets and observing the skies from his boyhood home in Westmeath. Now one of two science operations co-ordinators for the Rosetta mission, the 44-year-old has really made a name for himself amongst the stars - the asteroid '9524 O'Rourke' was named in his honour in July. As joint leader of a team of around 25 people at the European Space Astronomy Centre (ESAC) in Madrid, Mr O'Rourke was right in the thick of things as the Rosetta mission finally made its landing yesterday. For more details, please click Irish Independent.


Co Tyrone's Cookstown bag generating selfies across the globe
From Sydney Opera House to the Valley of the Kings in Luxor to the ski slopes of the Alps, globe trotters all want a "selfie" with their Cookstown bag. It's a craze that has propelled the small country town onto the world stage. There are photographs of the big bag perched elegantly on the Bridge of Sighs in Venice and luxuriating in the sunshine of Noosa beach, Australia. The idea of advertising the mid-Ulster town on a free bag was the brainchild of Cookstown District Council to promote the town. For more details, please click BBC.


New York Times spends 36 hours in Dublin, makes it look stunning
Today, the York Times has published a glossy video and article about the wonders of Dublin, from the drink to the history to the grub. Here's just some of what the article and video revealed: Not all pubs serve Guinness; You better drink some Guinness though; Dublin's old. Real old; It's not all about bacon and cabbage; the Northside is where it's at; and stop at one of the city's bridges, each of which tells a story. For more details, photos and video link, please click Journal Ireland.


The weepiest Christmas ad yet?
This might be it. And while it's for Sainsburys - a supermarket chain that they don't even have in Ireland - the emotional punch and the general Christmas cheer make it worth the watch. Based on the famous Christmas Truce that took place at the beginning of World War 1 on Christmas Eve, 1914 it features soldiers from both the German and British sides who called a halt to the fighting to bury their dead; but some also exchanged Christmas gifts, sang carols, played football and chatted before being ordered to return to the trenches For more details and to watch the ad, please click Breaking News Ireland.


Stephanie Roche on Fifa's shortlist for best goals 2014
A stunning volley for Peamount United has earned Stephanie Roche a spot on Fifa's shortlist for goal of the year alongside fellow strikers Robin van Persie and Zlatan Ibrahimovic. The 25-year-old, who scored against Wexford, is one of 10 in the running.Three World Cup efforts feature - Van Persie's header against Spain, Tim Cahill's volley against the Dutch and James Rodriguez's goal against Uruguay. Ibrahimovic's backheel volley for PSG against Bastia also makes the list. For the complete list, please click BBC.
Photo Credit & related Story: Journal Ireland/INPHO/Donall Farmer

November 12

President welcomes sending Irish soldiers to fight Ebola in Sierra Leone
The Irish soldiers will carry out assignments in the areas of security, logistics and emergency planning over a three-month period. President Higgins said "The very best contribution you can make is in terms of logistics and I know myself that not only are the Army in a very good position to provide such experts, but they have fantastically sensitive intercultural and interpersonal skills." The president and his wife Sabina are pictured arriving in Malawi on the second leg of his official visit to South Africa. For more details, please click Irish Times.
Photo Credit: Chris Bellew/Fennell Photography


First Irish soldier to die in WWI remembered in France
Father John MacLellan stood over the grave of Private Stephen Kennedy and addressed him directly, 100 years after Kennedy, who was born in Ardoughan, Ballina, Co Mayo, became the first Irish man to die in the first World War. "Stephen, we are here for you today," the priest from Co Meath intoned in flawless French. "You are what brought us together. I hope that wherever you are, you hear us, even see us... We remember all of you young men who gave your lives for Europe, for peace." For more details, please click Irish Times.
Photo Credit: Des Harris


Irish shoppers to spend over €1.5bn this Christmas season
New data from Webloyalty.ie shows spending this Christmas will be up 3.5% on last year. More than €800m will be spent on presents with the average budget being €578. The average Irish consumer will spend around 12 hours shopping - a mix of in-store buying and online sales - while the tradition of sending Christmas cards is still alive with 68% saying they will send cards this year. To read this news item on line as well as many others, please click Breaking News Ireland.


Sligo-based Nick Miller wins inaugural Hennessy Portrait Prize
The inaugural Hennessy Portrait Prize has been awarded to Sligo-based painter Nick Miller. He was selected from a shortlist of 12 for his painting Last Sitting, a portrait of the late Barrie Cooke, who died earlier this year. The two artists were neighbours for many years in rural Co Sligo and were good friends. "There was an awareness during this last sitting," Miller said of the painting, "that the end of his road was approaching." Nonetheless Cooke teased the painter about the unresolved background, whereupon Miller handed him a brush to set it right. For more details, please click Irish Times.
Photo Credit: Cyril Byrne


A gentle poke at Yeats's lifelong crush on Maud Gonne
The popular perception of WB as a man who suffered a lifelong unrequited passion for revolutionary Maud Gonne has inspired a tongue-in-cheek book of illustrations from artist Annie West. West, who lives in the heart of Yeats country in Sligo and whose grandmother played the church organ at the poet's funeral, has taken scenes from the Maud and William story and poked fun at the high-mindedness of the poetry they inspired. Yeats in Love will be launched this Friday night in Dublin, and the following Friday, 21 November, in Sligo. For more details, please click Journal Ireland.


Luxury Waterford Castle resort on offer
Waterford Castle, a hotel and resort on an island in the River Suir two miles from Waterford City, has just been publicly placed on the international market guiding over €4.5m. Reached by a short ferry ride, the romantic island idyll has a grounded business base that includes a four-star 20-bed castle hotel with an 800-year history, 43 five-star guest lodges, over 300 acres of land with grazing Sika deer, and a Des Smyth-designed golf course (with 430 members) on 200 acres which opened in 1992. For more details, please click Irish Examiner.


Stunning aerial footage of Limerick shows off the city at its best
Limerick photographer and videographer Tony Grehan has captured some of the most stunning imagery of Limerick city ever filmed in a series of Youtube videos. Using the GoPro camera mounted on a quadcopter, Tony's videos show the capital of the mid-west as you've never seen it before. See the famous King John's Castle, the People's Park, the University of Limerick and the Old Cleeves Factory from a bird's eye view. These are not be missed for anyone who has a soft spot for Limerick. To read this news item on line and view several videos, please click Breaking News Ireland.


Lord of the Dance and wife Niamh to be made honorary Corkonians
The Flatleys will receive their awards on January 16 at the 22nd annual Cork Person of the Year Awards in tribute to their ambassadorial work on behalf of their adopted city and county. This news was revealed by the founder of the awards, Manus O'Callaghan, as a special book was launched in City Hall which traces the 21 years of the event. He said the Flatleys were also receiving the award for restoring one of the country's great houses, Castlehyde, near Fermoy, Co Cork. It is now one of their family homes. For more details, please click Irish Examiner.


Ireland winger Andrew Trimble wins player of year award
Ulster and Ireland winger Andrew Trimble has been named 2014 player of the year at the Rugby Writers of Ireland's awards ceremony in Dublin. Trimble scored two tries in Ireland's triumphant Six Nations campaign and also got six touchdowns for Ulster during the year. Commenting on the award, he said it was nice to pick up an individual award but stressed it was down to being part of a successful Ireland side. For more details, pleaase click BBC.
Photo Credit & Video Clips: Breaking News Ireland

November 11

Ireland's oldest man Luke Dolan, RIP
Luke Dolan, from Cloonfree, Strokestown, Co Roscommon, passed away on Sunday at Cloverhill nursing home. He was 108. He had lived at home on the family farm until he was over 100. A keen GAA man, he attributed his longevity to a boiled egg every day, plenty of sugar in his tea and a devoted wife. He was also off the cigarettes for almost 50 years, having kicked the habit at 60. One of seven children, he had one sister, Mary-Kate, who had lived to the age of 106. For more details, please click Irish Times.
Photo Credit: Newstalk/GAA


Irish soldiers in the Great War: Tracing your family history in WWI
One hundred years ago, World War One was under way, changing the landscape of families both in the UK and Ireland. No matter what your views of the War are, the fact remains that 150,000 Irish men enlisted to fight in the British Army and 49,000 of those Irish men, many with families, died overseas. Irish volunteers came from all backgrounds and religions, from every county in Ireland, with many enlisting for different reasons. This year, marking the centenary, many people are looking back into their family history to find out what links they have to World War One. For more details, please click Journal Ireland.


In pictures: 96 years ago today, WW1 ended
Today marks 96 years since the signing of the First Armistice at Compiégne, the document that effectively ended World War I. It went into effect at 11 am on 11 November 1918, and marked a victory for the Allies and a complete defeat for Germany, although they never technically surrendered. The armistice, named for the forest in which it was signed, led to the signing of the Treaty of Versailles, which would officially end hostilities in western Europe. To view the gallery, please click Journal Ireland.
Photo Credit: AP


Ceremony to mark Armistice Day at Glasnevin Cemetery
Today is Armistice Day, which marks the end of the First World War. Thousands of Irish men fought in the war, which lasted from 1914 to 1918. This afternoon, the Annual Armistice Day Commemoration will take place at Glasnevin Cemetery in Dublin, which will also see the opening of an exhibition on the war. Wreaths will be laid at the Cross of Sacrifice, which has been erected to commemorate those who fought in both World Wars. To read this news item and many others, please click Breaking News Ireland.


New exhibition opens to remember the 'posh pals' of WWI
An exhibition to remember 39 players from Lansdowne rugby club who did not return from fighting in the the first World War will open this evening. The so-called posh pals were mostly drawn from the middle class and educated sections of Dublin society. They signed up in their hundreds after a call from the IRFU president Frank Browning in August 1914. Some 300 rugby players answered the call to report to Lansdowne Road in September 1914 to sign up for the war effort. Approximately 130 never came back. For more details, please click Irish Times.


World War One: Belfast soldiers' letters inspire short film
World War letters written by 10 young soldiers from Belfast as they served on the Western Front in early 1918 have inspired a new short film. The soldiers were all members of the Church of Ireland parish of St Mark's, Dundela, in the east of the city. The notes contain the troops' messages of thanks for Christmas parcels sent to the trenches by people of the parish. The letters were discovered almost a century later in a former bishop's residence in the Republic of Ireland. For more details and to view an extract from the new documentary, please click BBC.


Singer Chris De Burgh pays tribute to fallen Irish soldiers of WWI
Singer Chris De Burgh has led the tributes to the fallen Irish soldiers who lost their lives in World War One at a special concert and floral remembrance ceremony. The Wicklow resident opened the 'Christmas 1914 Concert of Remembrance' in the Christ Church in Bray last night, where he spoke to the several hundred people in attendance about his family's involvement in the war. The 'Lady in Red' singer spoke movingly about his grandfather, General Eric De Burgh, and his three grand-uncles, who battled on the frontline in the Great War. For more details, please click Irish Independent.


Irish brothers in arms: the soldier and the film director
When the Hitchcocks left Ireland in the 1910s they went on very different paths. One, Rex Ingram, became a Hollywood great, directing 'The Four Horsemen of the Apocalypse'. The other, Frank Hitchcock, became a distinguished soldier and chronicler of life in the trenches. As the children of a Church of Ireland rector – the redoubtable Francis Ryan Montgomery Hitchcock, Trinity classics scholar and boxing enthusiast – Rex and Frank moved from rectory to rectory before the family settled in Kinnitty, in Co Offaly. For more details, please click Irish Times.


Don't mention the war
They say the past is a foreign country, and to tens of thousands of Irishmen over the past century, it must have felt very foreign indeed. These were the men who, over the course of two world wars, chose to fight for the British military, and whose experiences were subsequently written out of the history of their country. Declan Lawn's grandfather, Liam, was one of them. Growing up, Declan was always aware that his grandfather had served in the RAF during the war, but details of what he did were scant. Like many men of his generation, he chose not to discuss his experiences. For more details, please click BBC.

November 10

Former RTÉ broadcaster and academic Brian Farrell, RIP
Mr Farrell, who was born in 1929, was educated at UCD and then at Harvard. He was subsequently appointed an associate professor in Government and Political Science in UCD. Mr Farrell began broadcasting in 1957, initially on radio, and he became known for his interviews, particularly those with politicians. He worked on numerous television programmes during his time with RTÉ, including Broadsheet, Newsbeat, 7 Days, The Political Programme, Frontline, Today Tonight and Prime Time.For more details, please click RTÉ.


Remembrance Sunday marked across Northern Ireland
Remembrance Sunday was marked at war memorials in cities, towns and villages, attended by civic dignitaries, ex-servicemen and women. Wreaths of remembrance poppies were laid on the cenotaphs and two minutes of silence were held at 11am. The events were coordinated by the Royal British Legion which also runs the poppy campaign. Pictured is Belfast Lord Mayor Nichola Mallon who led the two-minute silence and hundreds gathered at the Cenotaph in the shadow of the City Hall to pay their respects to the fallen. For more details and photos, please click Belfast Telegraph.


Labour leader, ... and now woman of the year
Tanaiste Joan Burton took a night off from politics to be named Woman of the Year at this year's Irish Tatler awards. The 65-year-old, who became the first female leader of the Labour party in July, was honoured at a ceremony in the plush Four Seasons Hotel in Dublin. During Ms Burton's three decades in the Dail, she was the first female finance spokesperson of a major political party and was appointed Social Protection Minister when the Fine Gael-Labour coalition came to power in 2011. For more details, please click Irish Herald.


Ireland's biggest hotel owner wants to buy this…
and another 9 hotels. Ireland's biggest hotelier is in talks about buying out a rival chain in a move which would add 10 more properties to its fast-growing portfolio. The Dalata Hotel Group confirmed today it was in "exclusive discussions" about buying the Moran & Bewley's Hotel Group, which owns hotels in both the UK and Ireland. Agents have put an estimated €450 million pricetag on the smaller hotel group, whose venues include the four-star Bewley's Hotel in Ballsbridge, which fills a huge Victorian-era building near the RDS. For more details, please click Journal Ireland.
Photo Credit: infomatique


Dark Hedges of Antrim in world's top 10 magical attractions
Northern Ireland's famous Dark Hedges has twined its way into the top 10 places in the world that look like they have been plucked from a fairy tale. According to popular online site Trip Advisor, the ancient beech trees , which line either side of the Bregagh Road are among the top 'magical' visitor attractions, The Co Antrim attraction has been drawing crowds after fans of the HBO series Game of Thrones spotted it being used as the King's Road in series two. For more details, please click Belfast Telegraph.


The Battle of the Christmas Ad - which Which makes you tear up the most?
So we've already had the very sweet John Lewis Christmas ad - but they haven't got the monopoly on festive, soppy reminders to go shopping this Christmas. Boots have also released their contender for "Advert Most Likely To Make You Weep" while Marks and Spencer have gone a bit more glamourous with their two Christmas fairies 'Magic' and 'Sparkle'. So is the Boots weepy family affair your favourite? Or do you prefer the Marks and Sparks sequined dream? To watch both commercials, please click Breaking News Ireland.


Construction at second highest level since PMI index started in 2000
The recovery in the construction industry continued in October, with near record rises in activity, new orders and employment all seen last month. The Ulster Bank Construction Purchasing Managers index - which tracks changes in total construction activity - rose to 64.9 in October from 61.5 in September. The index examines three areas of construction - civil engineering, housing and commercial and for the first time since October 2006, each of the three sectors posted rises in construction activity. For more details, please click RTÉ.


Rory McIlroy wins the Race to Dubai title... without swinging a club
Adam Scott called on Australian Open organisers to let him go head-to-head against Rory McIlroy, who secured the European Tour's Race to Dubai title Sunday without swinging a club. Second-ranked Scott finished tied 12th in the WGC-HSBC Champions in Shanghai on Sunday, and said after that he would love to be paired with McIlroy in Sydney for at least the first two days of the event, which begins on November 27. The Northern Irishman is assured of finishing top golfer in Europe for the second time in three years. For more details, please click Journal Ireland.
Photo Credit: Brian Lawless


Badminton: Ireland qualify for European Team Championships
Ireland have qualified for the European Mixed Team Championships for the first time by beating Norway, Slovakia and Bulgaria in their qualifying group. The Irish side clinched their place in February's tournament in Belgium with Sunday's victory over the Bulgarian side in Dublin. In the opening game Chloe Magee and her brother Sam beat Stilian Makarski and Dimitria Popstoykova in two sets. For more details, please click BBC.

November 9

Donegal poet and playwright Francis Harvey, RIP
The death has occurred after a short illness of the Donegal poet, playwright and fiction writer Francis Harvey. He was 89. Born in Enniskillen, Co Fermanagh Mr Harvey, generally known as Frank, lived most of his life in Co Donegal, a county and its people he celebrated in unsentimental fashion in his work. His first poem, about potato-digging, was published when he was 16, in the Weekly Independent, which was also the first to publish Patrick Kavanagh. For more details, please click Irish Times.
Photo Credit: Brenda Fitzsimons


Irish ambassador attends WWI event
The Irish ambassador to the UK, Daniel Mulhall, has laid a wreath at the Cenotaph in London on Remembrance Sunday. The invitation was made by the British government last month. Fifty thousand Irish men died in World War One. The UK government said it recognised "the immense contribution and shared sacrifice" of thousands of Irish people who served in British forces. It is the first time since 1946 that a representative from Ireland has participated in a wreath laying ceremony in London. For more details, please click BBC.


Remembering the Greystones soldiers of the first World War
They were an interesting lot, the 22 men whose names are on a first World War memorial in Greystones, Co Wicklow, where reporter Peter Murtagh lives. They include an international rugby player, an opera singer, a garden labourer, a shop assistant, a cross-country athlete, students of medicine and law, a journalist, a rancher and some professional soldiers. Their connections to Greystones were mixed: some were tenuous, others stronger and some real and permanent. For more on this feature article, please click Irish Times.


Maureen O'Hara accepts her first Oscar
Irish actress Maureen O'Hara lastnight received an honorary Academy Award for her contribution to Hollywood. The 94-year-old, who is a prolific artist in the industry and who has deeply influenced it, appeared on stage to accept her first Oscar from the Academy of Motion Picture Arts and Sciences. Ms O'Hara, who still boasts her famous flaming red hair, received a standing ovation after actors Clint Eastwood and Liam Neeson presented her with the award. For more details, please click Irish Times.


Famous mentalist sort of correct about Book of Kells theft
Last week, Keith Barry predicted a whole host of random events he thinks will happen, like a major oil spill, an Irish government collapse and the theft of the Book of Kells. Well, today gardaí said that one of Barry's predictions has actually come true (sort of). A copy of the Book of Kells has, in fact, been stolen from St Colmcille's Church in Meath in the last ten days. Barry also predicted NI golfer Graeme McDowell would lose in Shaghai. Sad to say, he was right. For more details, please click Journal ireland.
Photo Credit & Related Story: Irish Times


Construction skills academy aims to train 25,000 workers
Multinational building materials firm Saint-Gobain said the facility, which will be located near Lucan, Co Dublin. will train all of the key construction professionals including builders, architects, and tradespeople. Managing Director Brian Dolan said "This is a red letter day for construction in Ireland as it marks the most significant investment in education and training in the industry since the crash of 2008... There is a massive shortage of skilled workers in the Irish construction industry, which is a key factor in the lack of housing supply." For more details, please click Irish Examiner.


London Irish dancing school wins All-Ireland award
Scoil Rince Ceim Óir was the only London Irish dancing school to win an All-Ireland award at this year's prestigious Oireachtas Rince na hÉireann Dancing Championships. Staged at the Citywest Hotel in Dublin, the school took home the Senior Ladies Ceili All-Ireland title, one week from winning the Great Britain Title. An additional four solo dancers also made it onto a podium, while 12 others qualified for the World Championships in Montreal in 2015. School Principal, Hilary Joyce-Owens said "To win an All Ireland medal, let alone a title, is a major achievement." For more details, please click Irish Post.


Former Belfast baker wins gold and silver at Cake Int'l
Lara Clarke, who is originally from Belfast but now plies her craft from her home in the West Midlands, won a Gold award for her efforts at the Cake International event being held this weekend at Birmingham's NEC. Lara won the top award after baking a life-sized cake in the guise of Hollywood A-lister Jennifer Lawrence. She was also awarded a Silver for a similar cake confection depicting Game Of Thrones' anti-hero Tyrion LannisterFor more details, please click Belfast Telegraph.


Stunning Ireland sinks Springboks
Under-strength Ireland produced a display of discipline and invention to stun the in-form Springboks in Dublin. The superb Jonathan Sexton kicked Ireland into a 6-0 lead before Handre Pollard replied before the break. Rhys Ruddock's try straight after half-time helped increase Ireland's lead to 13-3 before Marcell Coetzee's score cut the margin to three points. However, two more Sexton penalties and Tommy Bowe's try put the game out of sight before JP Pietersen's late score. For more details, please click BBC.

November 8

Record snowfall predicted for Ireland this Christmas
World renowned mentalist Keith Barry has made a raft of predictions for the next four months and some of them have social media buzzing. In a post to his popular Facebook page Keith told his over 100,000 fans on Facebook that "Ireland will have the heaviest snowfall in history this Christmas." One of the more eyebrow-raising prophecies is that the Book of Kells will be stolen from its Trinity College home. He's also predicting that NASA will discover foreign (alien) metal on Mars. For more details - and preditions - please click Breaking News Ireland.
Photo Credit & Related Story: Irish Examiner


Maureen O'Hara to recieve honorary Oscar
Maureen O'Hara is to recieve an honorary Oscar at the film academy's Governors Awards ceremony today. Ms O'Hara said she cried when she heard the news, then cried again when discussing the honour during a recent interview."It's just absolutely wonderful," she said. "I keep thinking, 'Oh, this is a league of baloney. They're not telling me the truth'." Although her most recent film credit was more than a dozen years ago, the actress said she's ready for a role any time. "I don't worry about going to movies," she said. "I worry about acting in movies." For more details, please click Irish Times.
Photo Credit: Frank Miller


Modern Ireland in 100 Artworks
Before the Easter Rising of April 1916 the banner that hung from Liberty Hall in Dublin read "We serve neither king nor kaiser but Ireland". At the end of that year, in another declaration of independence, the semi-autobiographical central character of James Joyce's first novel, 'A Portrait of the Artist as a Young Man', adopts a personal motto: 'Non serviam' – 'I will not serve'. These rebellions were not unrelated, but Joyce's was even more radical. Fo more details, please click Irish Times.


John Lewis releases annual heart-warming Christmas ad
The department store has released the latest weep-inducing seasonal ad, this time starring a little boy and a penguin on the search for love. The two minute video portrays the relationship between Sam and his pet Monty as the pair do everything together from watching morning cartoons, jumping on trampolines and riding the school bus. But as Christmas nears, Sam notices that Monty is becoming particularly lonesome with all of the happy couples smooching beneath the mistletoe. For more details and to watch the ad, please click Irish Independent.


Online or bricks and mortar: How most Irish people shop
Irish shoppers still prefer to hand over their money to traditional retailers, but some industries are being hit hard when it comes to shoppers' cash migrating to the web. That's according to Google's Consumer Barometer, which was recently updated with 2014 data. In its survey of about 1,000 Irish people, it found nearly half of all computer users relied on their machines to search for product information at least once a week. But a much smaller share, only 14%, actually used them to shop with; figures fell further among tablet and smartphone users. For more details, please click Journal ireland.
Photo credit: Mark Stedman/Photocall Ireland


EuroMillions winner planned to emigrate, but he's staying put
A builder from Co Kerry has won €500,000 in last Tuesday's EuroMillions Plus draw. The lucky man - who wishes to remain anonymous - bought a €6 Quick Pick in Spar Express, Castlemaine Road in Tralee. Speaking as he picked up his prize at Lotto headquarters, he said he had been planning on emigrating as things aren't good for builders in Kerry at the minute. However, he's changed his mind now and will be staying put. Tonight's EuroMillions jackpot is an estimated €30m.To read this news item and may others, please click Breaking News Ireland.


Dolphins frolic in Strangford Lough for first time ever
Two research scientists gathering seaweed have captured the startling moment a pair of dolphins decided to start frolicking in the waters near the mouth of Strangford Lough. Dr Karen Mooney managed to take six minutes of gripping footage on her mobile phone after the alert was raised by Dr Louise Kregting, her colleague at the Queen's University Marine Lab in Portaferry. The Irish Whale and Dolphin Group later revealed that it was the first validated sighting record of the short-beaked common dolphin in the lough. For more details and video clip, please click Belfast Telegraph.


Graeme McDowell holds onto lead in Shanghai
Graeme McDowell maintained his advantage in the third round of the WGC-HSBC Champions event in Shanghai but saw his lead cut to one shot. The Northern Irishman started off the day at Sheshan three shots clear of the field but could only manage a 71 for an 11-under total. Said McDowell "I was generally happy with the way I hit the golf ball. I didn't quite score as well as I did the last couple of days but I really gave myself some confidence that I can get the job done tomorrow." For more details, pleas click BBC.
Photo Credit & Related Story: Belfast Telegraph/Pan News


Wexford's Bertram Allen returns to winning ways
Bertram Allen confirmed his return to top form when winning this afternoon's feature class at the World Cup Show in Verona, Italy.The 19-year-old collected €6,250 for his victory against some of show jumping's most established names when he piloted the bay mare Wild Thing L, jointly owned by Billy Twomey and Ballywalter Farms, across the line with just over a second in hand. Allen's nearest challenger in the 42-strong field was Saudi Arabia's Olympic team bronze medallist Abdullah al Sharbatlyb. For more details, please click RTÉ.

November 7

Guinness turns to history for inspiration
The drink evolved over the centuries from very small beginnings indeed to become the world's best-known and loved porter and the first global brand to come out of Ireland. And every time you taste it you are experiencing the collective wisdom built up over more than two centuries. The skill of the brewers who are responsible for producing Guinness is something that has been handed down through generations and is a key factor in the enduring popularity of this most iconic of drinks. To read this feature article, please click Irish Times.


What does Ireland offer? "Not much more than potatoes"
That's according to Herald Sun journalist Matt Stewart who said of the Melbourne Cup horse race, which had been run the previous day: "It's worth $6 million and they swarm from everywhere, from rich countries like Japan to countries offering up not much more than potatoes, like Ireland, to win it." Ireland's Ambassador to Australia Noel White commented "This bizarre remark is at odds with Ireland's role as a leading player in the global bloodstock industry." Though it's not mentioned in the article, the horse that won the race is part-owned by three Sydney-based Irish families. For more details, please click Irish Times
Photo Credit: Reuters


Irish-made show to be screened at the White House
Michelle Obama is hosting a special event with a screening of Doc McStuffins at the White House to celebrate Veterans Day. Doc McStuffins is a production of Irish computer animation studio Brown Bag Films in association with the Disney Channel. A special military-themed episode of the animation will be screened for families of veterans at the White House on Monday, November 10. The episode is called Training Army Al and focuses on the emotions children face when a parent or loved one is deployed. It will air on Veterans Day on Tuesday, November 11 on the Disney Channel. For more details, please click RTÉ.


Kildare Village Shopping Centre expansion to create 500 jobs
Collen Construction will see the creation of 120 new construction jobs, while the extended Village will create an additional 380 jobs, bringing the total employees at the Village to more than 1,000. The plans include 36 new boutiques, two restaurants and a Visitor Centre with enhanced hospitality services for guests, as well as 437 parking spaces. In 2013, The Village attracted visits in excess of 2.3 million from visitors travelling both from Ireland and international markets including Europe, the US, China, Middle East, Australia, and Malaysia. For more details, please click Breakig News Ireland.
Related Story: RTE/240 jobs for Galway, Longford and Dublin


Bono draws curtain on Web Summit
After three days, more than 600 speakers, and a combined 60 hours of discussion on its widest array of topics, Web Summit 2014 drew to a close last night in Dublin with a familiar face at the helm. Pint-sized rocker Bono, complete with a newfound twang of unrecognisable origins, was as self-aware as ever when he somewhat uncomfortably told the thousands that had showed up to hear him speak that size really does matter. Certainly this summit was on a scale never seen before as the eyes of the world were focused on the RDS - and, it was once again a resounding success.For more details, please click Irsh Examiner.


Get married during the Web Summit? Why not!
So, there you are planning your company trip across the Atlantic, and you decide to tie the knot during your venture. That's just what what Loren and Christina Stone did during their Web Summit excursion "It makes sense, right," says Loren who thought: "let's just do it and just plan it as we go." Then he points to his new wife, Christina, and says "She's been handling it." So, in the midst of the start-ups and technology at the RDS, Christina's head was left spinning with it all, as she explains in a news clip. For more details and to view the clip, please click Breaking News Ireland.


Luxury sleeper train will soon be arriving on Ireland's railways
Belmond, the same company that operates the Orient Express, has announced the acquisition of ten carriages from Irish Rail that will be converted into a sleeper train. The service is expected to launch in summer 2016 and will accommodate up to 40 passengers on trips around both North and South, lasting between two and six nights. As well as en-suite accommodation, the Belmond Grand Hibernian will include two restaurant cars and an observation bar car. Akin to a 'land cruise' – passengers will disembark at different locations and be taken on tours of the local area. For more on this news item, please click Journal Ireland.


Austrian tourism honour for leading Irish buisinessman
Tony Collins, chairman of the Topflight Travel Group has received the prestigious Decoration of Honour in Gold to mark his major contribution over the decades to the Austrian tourist industry. He was presented with his award at a special reception in the Austrian Embassy in Dublin last night by the country's ambassador to Ireland, Thomas Nader. Mr Collins both owns and runs the company - which has been voted Ireland's best ski tour operator for the last 20 years. Mr Collins said he was "delighted" with the award, which Mr Nader said was richly deserved. For more details, please click Irish Independent.


Graeme McDowell extends advantage in Shanghai
Graeme McDowell shot a second consecutive round of 67 for a three-shot lead at the halfway stage of the WGC-HSBC Champions event in Shanghai. The 35-year-old Northern Irishman picked up two early birdies to seize control and then had two more birdies on the back nine for a 10-under total. McDowell led by two shots after Thursday's opening round and extended his advantage with birdies at the second and third for the second day in a row. He also managed a birdie at the eighth where he had one of his two bogeys on Thursday. For more details, please click BBC.
Photo credit: Getty Images



Sun, Nov 23, 2014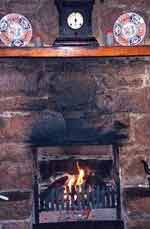 From Bog Land to Turf Fire
Ireland contains more bog land, relatively speaking, than any country in Europe, except Finland. For people in rural areas, turf cut from the bog is still a natural source of heat. Turf cutting begins in spring and then the turf is spread and rickled . Rickled means to pile the turf up in small mounds. By summer, the turf is dry and it's time to bring it home. Everything has to be prepared before the winter comes, or even earlier, because the rain would wet the turf too much. It has to be dry and in the shed before Autumn. Then and only then, can an irish country family look foreward to the cozy warmth of "a turf fire in the cabin."

Resources: The Atlas of the Irish Rural Landscape
Image: Spirited ireland

Click for More Culture Corner.
---
---
Local Time in
---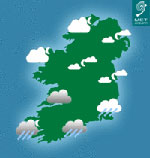 The Weather
Up the minute forecasts provided by Ireland's official source for all weather-related news. Please click Met Eireann.

---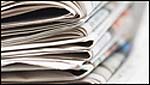 Links to the latest news from Ireland
Here you will find all the stories making headlines throughout the Republic of Ireland and the six counties to the north. This is not intended to be an all-inclusive list. These are the main sources we check every day to bring you those headlines we think you will enjoy reading.

BBC Northern Ireland
Belfast Telegraph
Breaking News Ireland
Irish Emigrant
Irish Examiner
Irish Herald
Irish Independent
Irish News
Irish Times
Irish Post
RTE
The Irish World
The Journal Ireland
Inside Ireland


---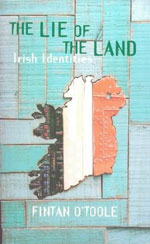 Lie of the Land
by Fintan O'Toole
A regular contributor to the irish Times and The Guardian, O'Toole applies his eagle journalistic eye to the state of ireland at the end of the 20th century. It's a riveting read as O'Toole examines with in-insight, humour and a bit of the blarney, the repercussions of a booming economy which has thrust ireland into the ranks of the richest European countries.
Click here for Lie of the land.

---