Traditions, folklore, history and more. If it's Irish, it's here. Or will be!
"People will not look forward to posterity who never look backward to their ancestors."
-Edmund Burke
---
Quotes

Library: Books, Movies, Music

Prints & Photos

Poetry

Jokes

---
---
Shops Ireland
---
Bunús na Gaeilge
(Basic Irish)

---
---
---
Himself/Herself
Write to Us
Readers Write..
Links/Link to Us
---
Advertise with us

---

Help keep us free
Throughout the site you will see many items available for purchase from well-known merchants such as Amazon. Not interested in what we're featuring? It doesn't matter. Click on any link and then shop for whatever you wish - we will still get credit, if you buy something.
Thanks for your help.

---

Edward FitzGerald (b. Mar. 31, 1809 - d. June 14, 1883)
by Russ Haggerty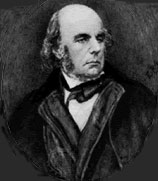 Born in Suffolk to Mary Fitzgerald and John Percell of Kilkenny. His father owned estates in England and Ireland.
Edward was educated at the King Edward Grammar School at Bury St.Edmunds and Cambridge and lived privately on a cottage on his father's estate at Boulge, and later at Woodbridge.
FitzGerald was unusually shy and had settled into the tranquillity of a wealthy man, when he took up the study of Persian with a friend, Edward Cowell. Thus, he stumbled on Omar Khayyam. FitzGerald was fascinated. Cowell encouraged him by asserting that there was some connection between the Persia of Omar and the Ireland of yesteryear. FitzGerald, now in his late forties, somehow identified with Omar and embarked.
His first translation of The Rubáiyát was presented to Fraser's Magazine with nervous apprehension. FitzGerald said "I told him he might find it rather dangerous among his divines". He was right about that. Fraser's wouldn't publish it. We assume they were afraid to violate the Victorian prudery of the time. Surprisingly, FitzGerald decided to publish it himself; well, he did pay for it, but it was issued anonymously. He even gave copies to a few friends who were sworn to secrecy. He needn't have worried, it was an instant failure. At one point, the copies were placed in boxes and priced at a penny apiece (In 1929 a copy was sold at auction for $8,000!).

One day, Dante Gabriel Rosseti, poking about in a bookstore, discovered it. Rossetti became FitzGerald's promoter (unknown to FitzGerald). He talked about and quoted it wherever he went. His friends and followers scoured London looking for the Rubáiyát. The literati and 'inner' circles became excited. Richard Burton and Swinburne helped to spread the fervor. It was, after all, mysterious. An unsigned work thumbing its nose at the mores of the day? Some thought it was a disguise for an original work, a hoax.

Nine years later FitzGerald published a second edition. He added to the first edition's seventy-five quatrains; increasing the total to one hundred and ten. The new edition appeared in 1868, again, anonymously. The third edition was issued in 1872 and further edited and refined. FitzGerald reduced the quatrains to one hundred and one - and there it stayed. There were two more editions: a fourth in 1889 and the fifth and last in 1889 (six years after his death). The fourth and fifth edition changes were minor, at least compared to the first three. Even after the public reception had become, not just favorable, but laudatory, FitzGerald refused to take any credit. The only edition with his name was the last; when he could do nothing to stop it.

Was The Rubáiyát truly popular? By 1900 Omar Khayyam Clubs gave dinner parties and celebrated FitzGerald's birthday as "The Festival of Saint Edward". Scholars and interpreters emerged to explain and clarify and an edition was issued which contained some thirty versions in multiple languages. A copy was produced, I should say constructed, that was hand-illuminated on vellum and bound in inlaid leathers and jewels. Valued at five thousand dollars, it went down with the Titanic in 1912.

How much of this, dare I say - adulation, is Omar and how much is FitzGerald? That question has been debated for a hundred years no doubt. I consider the beauty, the cadence and story-like flow to be all FitzGerald. Of course, he was inspired by the thoughts of Omar but separated by the language, the culture and seven hundred years, a direct translation would have been interred in the dusty depths of an academic library.
We know this because Justin Huntly McCarthy did just that. McCarthy learned Persian for the sole purpose of translating Omar as exactly as possible. His rendition was painstakingly (I think, painfully) faithful to the original.

Compare McCarthy's:

When the hand possesses a loaf of wheaten bread,
two measures of wine, and a piece of flesh,
when seated with tulip-cheeks in some lonely spot,
behold such joy as is not given to sultans.

Recognize it? Try FitzGerald's:

A book of verses underneath the bough,
A Jug of Wine, a Loaf of Bread - and Thou
Beside me singing in the Wilderness -
Oh, Wilderness were Paradise enow!

'Nuff said.

My fondness for Fitz-Omar's Rubáiyát began when I was very young. I was surprised, as youth is always surprised, by the number of people who felt the same way. As time accelerated and I turned and noticed I was older, I expected to read the Rubáiyát with different eyes. It wasn't just the glasses, I expected to view from experience and, perhaps, lose my liking for it. I should have remembered how old FitzGerald was when he wrote it. The fourth edition was published when he was seventy! I still enjoy the poetry and, more, the meaning in each quatrain.

FitzGerald's inspiration came from Omar; the poetry came from himself. They became the same person and FitzGerald found his own beliefs in the words of a man long gone. He says: "Having failed, however mistakenly, of finding any Providence but Destiny and any world but this, he sets about making the most of it; preferring rather to soothe the Soul through the senses into acquiescence with things as he saw them, than to perplex it with vain disquietude after what they might be."

For those few who may not be familiar with The Rubáiyát, here's a short list of lines that have become common in the language:

- The bird of Time has but a little way
to flutter - and the Bird is on the Wing.

Ah, take the Cash and let the Credit go,
Nor heed the rumble of a distant Drum.

And this was all the Harvest that I reaped -
"I came like Water, and like Wind I go."

The Moving Finger writes; and, having writ,
Moves on: nor all your Piety nor Wit
Shall lure it back to cancel half a Line,
Notes: He is, of course, best known for his translation of The Rubáiyát but he also translated plays by Calderon, Aeschylus, Sophocles, Attar's Bird Parliament and Jami's Salaman and Absal.
FitzGerald preferred his name as two distinct parts: Fitz Gerald - for any purists out there.

The Rubáiyát is long; one hundred and one quatrains. We start it off and continue in further pages.

The Rubáiyát of Omar Khayyam
by Edward FitzGerald

1
WAKE! For the Sun, who scatter'd into flight
The Stars before him from the Field of Night,
Drives Night along with them from Heav'n, and strikes
The Sultan's Turret with a Shaft of Light.

2
Before the phantom of False morning died,
Methought a Voice within the Tavern cried,
When all the Temple is prepared within,
Why nods the drowsy Worshiper outside?

3
And, as the Cock crew, those who stood before
The Tavern shouted - Open then the Door!
You know how little while we have to stay,
And, once departed, may return no more.

4
Now the New Year reviving old Desires,
The thoughtful Soul to Solitude retires,
Where the WHITE HAND OF MOSES on the Bough
Puts out, and Jesus from the Ground suspires.

5
Iram indeed is gone with all his Rose,
And Jamshyd's Sev'n-ring'd Cup where no one knows;
But still a Ruby kindles in the Vine,
And many a Garden by the Water blows.

6
And David's lips are lockt; but in divine
High-piping Pehlevi, with Wine! Wine! Wine!
Red Wine! - the Nightingale cries to the Rose
That sallow cheek of hers to' incarnadine.

7
Come, fill the Cup, and in the fire of Spring
Your Winter garment of Repentance fling:
The Bird of Time has but a little way
To flutter - and the Bird is on the Wing.

8
Whether at Naishapur or Babylon,
Whether the Cup with sweet or bitter run,
The Wine of Life keeps oozing drop by drop,
The Leaves of Life keep falling one by one.
9
Each Morn a thousand Roses brings, you say:
Yes, but where leaves the Rose of Yesterday?
And this first Summer month that brings the Rose
Shall take Jamshyd and Kaikobad away.

10
Well, let it take them! What have we to do
With Kaikobad the Great, or Kaikhosru?
Let Zal and Rustum bluster as they will,
Or Hatim call to Supper - heed not you.

11
With me along the strip of Herbage strown
That just divides the desert from the sown,
Where name of Slave and Sultan is forgot -
And Peace to Mahmud on his golden Throne!

12
A Book of Verses underneath the Bough,
A Jug of Wine, a Loaf of Bread - and Thou
Beside me singing in the Wilderness -
Oh, Wilderness were Paradise enow!

13
Some for the Glories of This World; and some
Sigh for the Prophet's Paradise to come;
Ah, take the Cash, and let the Credit go,
Nor heed the rumble of a distant Drum!

14
Look to the blowing Rose about us - Lo,
Laughing, she says, into the world I blow,
At once the silken tassel of my Purse
Tear, and its Treasure on the Garden throw.

15
And those who husbanded the Golden grain,
And those who flung it to the winds like Rain,
Alike to no such aureate Earth are turn'd
As, buried once, Men want dug up again.

16
The Worldly Hope men set their Hearts upon
Turns Ashes - or it prospers; and anon,
Like Snow upon the Desert's dusty Face,
Lighting a little hour or two - is gone.

17
Think, in this batter'd Caravanserai
Whose Portals are alternate Night and Day,
How Sultan after Sultan with his Pomp
Abode his destined Hour, and went his way.

18
They say the Lion and the Lizard keep
The courts where Jamshyd gloried and drank deep:
And Bahram, that great Hunter - the Wild Ass
Stamps o'er his Head, but cannot break his Sleep.

19
I sometimes think that never blows so red
The Rose as where some buried Caesar bled;
That every Hyacinth the Garden wears
Dropt in her Lap from some once lovely Head.

20
And this reviving Herb whose tender Green
Fledges the River-Lip on which we lean -
Ah, lean upon it lightly! for who knows
From what once lovely Lip it springs unseen!

21
Ah, my Beloved, fill the Cup that clears
TO-DAY of past Regrets and future Fears:
To-morrow - Why, To-morrow I may be
Myself with Yesterday's Sev'n thousand Years.

The Rubáiyát Part Two - - The Rubáiyát Part Three

For more Poetry Click the Poetry Index.


Thu, Jul 9, 2015
Short Stories of Padraic Pearse: Dual Language
Edited by Desmond Maguire


Pádraic Pearse, who played a prominent part in the 1916 rebellion, declared Ireland a Republic from the steps of the General Post Office in Dublin. He was executed, along with the other leaders, for his part in the Rising. But he was a gentle warrior at heart. These five stories show us that Pearse was a man of deep understanding with immense human awareness of the way of life of the average person. He analyses the sorrows and joys of the Irish people of his time, and writes of the tragedies of life and death from which they could never escape.
Review from Mercier Press
Click for Stories of P. Pearse.

---
Field Work
Seamus Heaney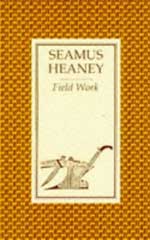 1000 Years of Irish Poetry: The Gaelic and Anglo Irish Poets from Pagan Times to the Present
by Kathleen Hoagland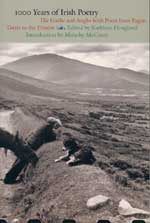 Interested in Irish Poetry?Here's the easy way to collect them all (well, almost all, anyway).
Malachy McCourt says in his introduction, "With the republication of this book, the Irish recover under their roof of stars all the great poets and writers who have been falsely claimed by the saxon crown and its minions - even our reprobates."
Amazon states this is out of stock. They still have used copies for almost nothing (except shipping - chuckle). If you would like a new edition, it was available at Powell's. We can't promise it's still there. Click here for Powell's 1000 Years.
Click here for used at Amazon.