Traditions, folklore, history and more. If it's Irish, it's here. Or will be!
"People will not look forward to posterity who never look backward to their ancestors."
-Edmund Burke
---
Quotes

Library: Books, Movies, Music

Prints & Photos

Poetry

Jokes

---
---
Shops Ireland
---
Bunús na Gaeilge
(Basic Irish)

---
---
Did You Know?
---
Himself/Herself
Write to Us
Readers Write..
Links/Link to Us
---
Advertise with us
---
Awards & Testimonials

Submissions Guide
---
Video Review: Irish Country Calendar
by Bridget Haggerty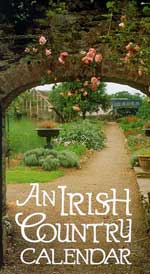 Originally broadcast on PBS as "A Portrait of Ireland," and also seen on The Travel Channel, these programs are available either as individual tapes - one for each season - or can be purchased as a boxed set. Oddly, we bought ours at a major discount chain a year or so ago and it's a boxed set alright - but it's missing Autumn. So, while we haven't seen that one, if the other three are anything to go by, it's just as well done.

The concept of the entire series is to journey through the great country homes of Ireland, visiting each one through the changing seasons. Along the way, the crafts, music and history of local communities are linked to the several country homes featured in each program.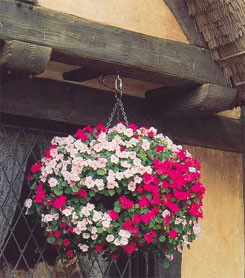 Spring-time in Ireland - can there be any better time to go? We were there in May when the rhodies were starting to bloom, the yellow furze covered the fields, and in all of the towns and villages, residents were preparing for the tourist season, which officially begins on June 1st. Baskets filled with what Bridget's mother called "busy lizzies" (impatiens) were suspended from every available hook and arm, flower boxes were filled with a profusion of color, and cottages were getting a fresh coat of paint - pastel hues in most cases, which made it all look very Mediterranean - especially on the coast.

On this tape, we journey to the west of Ireland and the shores of Lough Corrib. Here is located Currarevagh House which welcomes guests with elegant Edwardian hospitality. If desired, one can take a boating excursion on the lake, complete with a picnic lunch courtesy of the House. We're also exposed to the ancient art of wooden boat manufacture as well as the craft of making the Bodhran - Ireland's famous drum. From this region, we travel north to Co. Derry and visit Ashbrook House which is famous for its irresistible French cuisine, Irish hospitality and warm, family atmosphere. You'll be fascinated by the history of the house - every room has a story to tell.

Then, from the tranquility of spring gardens, we're transported to the north coast and the spectacular rock formations of the Giant's Causeway. A place of myth and legend, it's a landmark we're eagerly anticipating on our next trip. We're also looking forward to learning more about the railway history of Derry and Donegal which is touched upon in this first season of the Irish Calendar.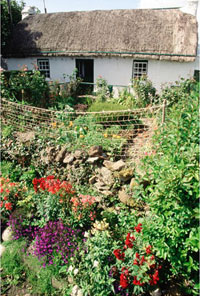 Summer's in the meadow, and on the banks of the River Shannon is Glin Castle - ancestral home of the FitzGeralds. When we were there for a tour, we thoroughly enjoyed talking to the mistress of the house and also a honeymoon couple who broke the budget to stay for one night. If we remember correctly, it was about $300. We also enjoyed a pint at O'Shaughnessy's Pub in the village where the proprietor told us that, donkey's years ago, one of the FitzGerald Knights of Glin was considered to be somewhat of an eccentric; he used to visit the pub wearing a chamber pot on his head and he'd stand a pint to any man who could knock it off. In any event, Glin village and the castle are well worth a visit.
From Glin, we traverse the country, south toward Cork and Ballyvolane House which was originally built in 1728. This is one of the forty Irish guest houses that comprise "Hidden Ireland" - a group of privately owned homes that are unique - whether for architecture, gardens or their special setting. This particular home is located near Cobh, the port where so many immigrants departed for America. During the program, we learn about the Old World hospitality of Ballyvalone which includes country-fresh cuisine, the opportunity to fish for Blackwater salmon, and also the pure pleasure of visiting the local tavern for an evening of story-telling and traditional music.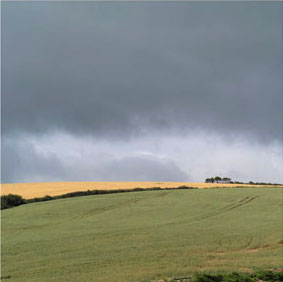 As we mentioned at the beginning of this article - we don't have the Autumn tape. We do know that the program visits Clohamon House in Co. Wexford and Lismacue House in Co. Tipperary. We took a quick look on the internet and, as with the other country homes and estates in the series, these two are just as visually splendid.


Kenmare, in Co. Kerry, is one of our favorite places to visit and during the Winter program, we are treated to a close-up look of Christmas celebrations at the Kenmare Park Hotel.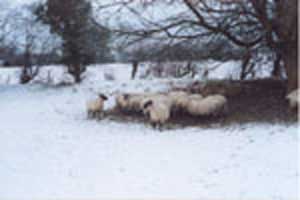 Then we journey to Muckross House, a breathtaking country estate surrounded by park land which is famous for its magnificent red deer. From here we travel north to Yeats country - Co. Sligo. Breathtaking views of the rugged, unspoiled coastline are followed by enchanting vistas of hidden streams and waterfalls. We then get a look inside Temple House - a Georgian mansion which has been called one of Ireland's best kept secrets. Not anymore - it's on our list for next time! This is a delightful tape that we don't tire of watching; the music, the scenery, and the warm hospitality of the Irish hosts is captivating.

Overall, about the only complaint we have about the entire series is the somewhat annoying nasal tones of the commentator. This is one set of programs that deserved a softer brogue. Or perhaps the lilting voice of a Rona Downey? That said, the charm and beauty of Ireland shine through and one soon becomes so mesmerized with what one is watching, it almost doesn't matter what is being said.

All four tapes are available on amazon, individually or as a set. Each tape is approximately 50 minutes long.
Boxed Set

Spring

Summer

Autumn

Winter

Images:
Main Image: Cover of Boxed Set
Spring - Basket of Impatiens - Bemis Farms Nursery
Summer - Thatched roof cottage, Co Donegal, Ireland by Kindra Clineff; Giclee Print from AllPosters
Autumn - Countryside Farmland by Keith Levit Photography; Giclee Print from AllPosters



Fri, Nov 3, 2017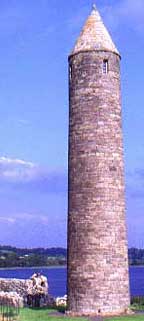 The Round Towers
The Round Towers of Ireland are remarkable among the world's ancient monuments; one author has called them 'Elegant, free-standing pencils of stone.' Today, 65 survive in part or whole. Hand-crafted in native stone and cemented with a sand, lime, horsehair and oxblood mortar - a technique imported from Roman Britain - it's said by many historians that they were built by monastic communities to thwart Viking invaders. And yet, there's reason to believe that the towers were built long before Christianity came to Ireland. Whatever their origins, monasteries did indeed flourish where the round towers existed. And why not. These imposing edifices provided a watch tower, a keep and a refuge.
Image: By kind permission of Stephen Cassidy, The Cassidy Clan.


Click for More Culture Corner.
Visit 30 of Ireland's most beautiful gardens. Includes a stunning collection of 200 full-color photos.