Traditions, folklore, history and more. If it's Irish, it's here. Or will be!
"People will not look forward to posterity who never look backward to their ancestors."
-Edmund Burke
---
Quotes

Library: Books, Movies, Music

Prints & Photos

Poetry

Jokes

---
---
Shops Ireland
---
Bunús na Gaeilge
(Basic Irish)

---
---
Did You Know?
---
Himself/Herself
Write to Us
Readers Write..
Links/Link to Us
---
Advertise with us
---
Awards & Testimonials

Submissions Guide
---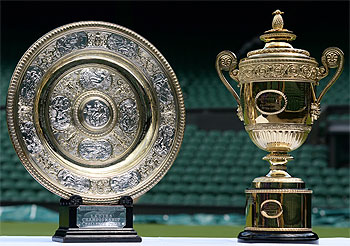 When the Irish dominated International tennis
Adapted by Bridget Haggerty from an article by Turtle Bunbury

Always in midsummer, on the first day of Wimbledon Fortnight, Herself waxes nostalgic for home. I lived in the S.W. 19 postal code all of my life until I emigrated to America. So, when the media coverage of the Championships begins, I am glued to the TV looking for familiar sights. I am always in hope they will cut away from the tennis grounds and show other points of interest. They seldom do. But still, knowing the old homestead is within walking distance of Centre Court brings back so many memories. I don't know if it's still the custom, but if students dawdled outside the entrance in their school uniform, people would give them tickets that, for whatever reason, they couldn't use. You weren't allowed to sell them. It was by doing this I got to see Rod Laver, Marie Bueno and other greats of the day play. Until now, I never thought about the possibility of Ireland being represented in the Championships. Imagine my delight on discovering what an impact Irish players had in the early years of the game!

The Irish have been playing tennis since at least 1609, when a tennis court was recorded on Thomas St, Dublin. But it was in the last decades of the 19th century that Irish men and women were dominating the world's tennis elite. The first Wimbledon championship was held in 1877 with the first Men's title falling to Spencer Gore, a grandson of the Earl of Arran and scion of the Gores of Mayo. The first Irish Championship was held a few weeks later at the Limerick Lawn Tennis Club. The world's first Ladies Championship took place in Dublin in 1879 and attracted nearly as many spectators as Wimbledon.

During the Golden Age of the 1890s and early 20th century, Ireland's tennis legends racked up nine Wimbledon titles as well as two Olympic Golds, the Australian Open, the US Open and, effectively, the Davis Cup.


Undoubtedly the oddest pairing in Wimbledon history were the men's finalists of 1879. The Rev John Hartley won a straight sets victory and remains the only clergyman to have won a Grand Slam title. His opponent Vere St. Leger Goold is the only Wimbledon player to have been convicted of murder. Born in Waterford in 1853, Goold was a grandson of Sir George Goold of Old Court, Co Cork. A dashing and quick-witted net player, he won the 1879 Irish championship before falling to Hartley at Wimbledon. He subsequently fell ill and lost twice to the brilliant Willie Renshaw before retiring from the sport in 1883. He moved to London, began to drink heavily and married an ambitious French dressmaker called Marie Giraudin.
In 1907, the Goolds went to the casinos of Monte Carlo to try and boost their ailing fortunes. They became acquainted with a wealthy Danish woman, Emma Liven, from whom they borrowed money. The Goolds were arrested in Marseilles when a hotel porter spotted blood leaking from a large trunk in their possession. Goold rather lamely claimed it was a dead chicken. The trunk was opened and Madame Levin's dismembered body was found inside. The Goolds were convicted of murder and sentenced to life imprisonment on the penal colony of Devil's Island in French Guiana.val.



1890 was the year Wimbledon fell to the Irish. Joshua Pim and Frank Stoker won the Doubles. Lena Rice scooped the Ladies' Singles. And Willoby Hamilton from Monasterevin, Co Kildare, defeated Pim in the Men's Singles final to become the first Irishman (and the first non-British player) to win the tournament. Popularly known as 'The Ghost' on account of his delicate stroke and his ability to seemingly skate to all corners of the court at once, Hamilton was the arch-nemesis of seven-times Wimbledon champ Willie Renshaw. In 1889, the Irishman's confidence went sky-high after he beat Renshaw in a 5-set victory to win the Irish Championships. Together with Lena Rice, Hamilton also won the 1889 Mixed Doubles title at Wimbledon. However, a severe illness terminated his tennis career at its very zenith. A contemporary described him as 'the greatest and best exponent of the Irish drive that ever stepped into court'.



Descended from the celebrated Quaker family who brought us Pim's No. 1 Cup, Dr Joshua Pim was born in Bray, Co Wicklow, in May 1869. His winning tactic was to consistently dupe his opponents into thinking he was a no-good slouch when really he was notching up victories with listless brilliance. This was the manner in which he scooped four Wimbledon titles – two Men's Singles, two Men's Doubles. As a young man, he was coached at the Lansdowne Club by the brilliant Thomas Burke. His first Wimbledon triumph came in 1890 when he partnered Dubliner Frank Stoker to win the Men's Doubles, an act they repeated in 1893. (Stoker also won five caps as a forward for Ireland's rugby team and was a cousin of Dracula creator, Bram Stoker). Pim reached the finals of the Men's Singles at Wimbledon in 1891 and 1892, despite suffering from a severe bout of typhoid during the latter match, but lost to Wilfred Baddeley both times. He got his revenge when he defeated Baddeley twice to score back-to-back victories in the Wimbledon Singles Champion in 1893 and 1894. This made him the second Irishman after Willoby Hamilton to win the Wimbledon championships. He did not defend his title in 1895 and seems to have concentrated on his medical career, becoming a Fellow of the Royal College of Surgeons in 1896. In 1902, the moustachioed Wicklow man was summoned from retirement to be the token Irishman on the British Davis Cup squad who took on the invincible Doherty brothers in America. Pim was roundly derided for having put on excessive amounts of weight, despite the fact he shed thirty pounds in six weeks. He was trounced in both his matches and laid down his racket thereafter. Nonetheless, even in 1903, experts ranked him as 'the finest player the world has seen'.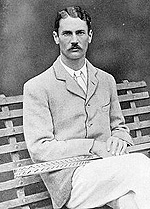 Wimbledon champion Harold Sergason Mahony was raised in Gothic splendour at Dromore Castle outside Kenmare. An exceptionally popular player, Mahony played the role of court jester with aplomb and constantly delivered wise-cracks to his fans during matches. Having graduated from Trinity College Dublin, he made his Wimbledon debut in 1890 but crashed out in the opening round. He reached the semis in 1891 and 1892, and the final in 1893, but in each instance, he was beaten by fellow Irishman, Joshua Pim. Victory finally came his way in 1896 when he upstaged Wilfred Baddeley to win at Wimbledon, his only Grand Slam title. He reached the final again in 1898 and made it to the semis in 1900, 1901 and 1902. At the 1900 Summer Olympics in Paris, the Kerryman won a silver medal in the men's singles event and a bronze medal in the doubles tournament. He made his last Grand Slam appearance in June 1904 when knocked out in the third round. He retired to live full-time at Dromore Castle but, the following summer, the 38-years-old tennis star was found dead at the foot of a steep hill near Caragh Lake with his mangled bicycle wrapped around him. He was the last Irishman to win the Wimbledon championships.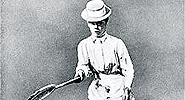 In 1890, Lena Rice from Co Tipperary became the only Irishwoman to win the Women's Singles at Wimbledon. The sixth of seven children, Helena Bertha Grace Rice grew up in Marlhill, a Georgian mansion in the Golden Vale between New Inn and Cahir. Her father, Spring Rice, died when she was young and the family tumbled into near destitution. However, the young Rice siblings played tennis at home and, in the 1880s, Lena became an active member at Caher Tennis Club. In May 1889, she caught the public's imagination when narrowly beaten in the Irish Championships at the Fitzwilliam Lawn Tennis Club by Blanche Bingley - five times Wimbledon Champion - in the semi-final. She took revenge in the Mixed Doubles when, partnered by Willoby Hamilton, she won the Mixed Doubles title, beating Bingley and Henry Stone in the final. Later that year, Lena travelled to Wimbledon where she reached the final to play Blanche Bingley. After almost two hours on Centre Court the Irishwoman had three match points to become the Wimbledon Champion of 1889. Her nerve failed and Bingley won the next three games and the match. With her confidence in tatters, Lena returned to Ireland where she lost in the Irish championships. However, on 4th July 1890, she was back in Centre Court for another Women's Final. She wore a full length dress with long sleeves, bustles, corsets and long petticoats, along with an ankle-length floral- skirt and a blouse tightly clinched to her waist. In the final game of the match, the 24-year-old Tipperary girl sent strawberries spilling across Wimbledon when she leaped into the air to smash the ball over the net. This jump not only introducing the forehand smash into tennis but also made Lena the first Irish woman to win Wimbledon.



The only Irish person to make the prestigious International Tennis Hall of Fame is Mabel Esmonde Cahill, one of twelve children born to Kilkenny barrister Michael Netterville Cahill and his second wife, Eliza. They lived at Ballyconra House, Ballyraggett, Co. Kilkenny. Mabel was a 14-year-old schoolgirl in Roscrea when her father died in 1877. His will reveals that Mabel's mother had 'shamefully deserted' him. By 1877, at least three of Mabel's brothers were living in California which may have prompted her entry into the 1891 US Open. The sprightly right-hander from Ballyraggett defeated Franklin D Roosevelt's cousin, Ellen Roosevelt, to win the tournament. In fact, she won the singles, doubles and mixed titles at the US Open in both 1891 and 1892, and was the first player ever to win three titles in a single year at any of the four 'Grand Slam' events.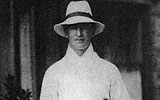 Australian Open winner J. Cecil Parke was born in Clones, Co Monaghan, in 1881. Contemporaries described him variously as 'very sound and dour', 'brilliant but erratic' and 'the best player in the world'. He was one of Ireland's greatest all-round sportsmen - a scratch golfer, a fine cricketer, a chess prodigy and probably the best tennis player we have ever fielded. He won his first rugby cap for Ireland while still a student at Trinity College, Dublin, in 1903. Over the next six years, he played for Ireland twenty times, three times as captain. He won eight Irish singles championships, the Wimbledon mixed doubles in 1914 and an Olympic silver medal in 1908. His career peaked in 1912 when he won both his singles games in the Davis Cup Challenge round against Australia in Melbourne. He travelled to Hastings, New Zealand to play in the Australian Open. He made it through to the final where he faced Arthur Beamish (1879-1944, , an illegitimate scion of the Irish brewing dynasty from Macroom, Co Cork. Parke won in five sets to take his first and only Grand Slam title. In 1920, the 38-year-old Parke caused a huge upset by beating reigning U.S. champion Bill Johnston in the second round at Wimbledon.


In 1994, the British Olympic Council unexpectedly received a 137-page handwritten journal about the 1896 Olympics. Its author was Olympic champion John Mary Pius Boland, winner of the first Men's Single Olympic Gold Medal in 1896. Jack Boland, of the Dublin baking dynasty, lost his father when he was 12 years old. The family were wealthy and while his five sisters were despatched into the world with useful dowries, Jack and his brother went to the Catholic University School on Dublin's Leeson St where three racket-wielding priests introduced them to tennis.[xvii] As head boy at The Oratory School in Birmingham, Jack was taught by Father Edward Pereira, one of the greatest tennis coaches of the Victorian Age. By 1890, Boland was studying law at Oxford and playing tennis and cricket in his spare time. In 1895 he transferred to the University of Bonn in order to study German. He was a member of Bavaria Bonn, the student fraternity of the Cartellverband, and his classmates nicknamed him 'Paddy'. In March 1896, he went to Athens for the Olympics with a bandaged eye from a football injury. Konstantinos Manaos, an old friend from Oxford, was now secretary of the Olympic Organizing Committee. Manaos was depressed by the lack of entries for the tennis. He suggested Boland step forward for Great Britain. His only preparation for the Olympics was three soccer matches against school teams back in Bonn and a golf party in Wiesbaden. He had played no lawn tennis as that was still strictly a summer game. The following day, the tall, blue-eyed Irishman went shopping for a racket and flannels. He couldn't find any shoes that fitted so ultimately played in his own leather shoes. He went on to defeat Dionysios Kasdaglis of Egypt in the final of the Men's Singles in a specially-erected hall on the shores of the Illosus. He won a second Gold medal when, with the German 800metre athlete Fritz Traun, winning the Men's Doubles 'with considerable ease'. In his book, "A Day In Parliament", he modestly dismissed his double gold in one sentence, 'I was lucky enough to win the singles and doubles tennis titles in Greece.'



Surely it cannot be too much longer before Ireland yields another crop of tennis stars? The nation's last cause for celebration was when Matt Doyle reached the final 16 of the US Open in 1982. As of 2016, Sam Barry is Ireland's number one player; he has yet to match the achievements of his 19th century predecessors.

Copy Source: The Golden Age of Irish Tennis by Turtle Bunbury

Photos:

Vere St Ledger Gold: Google

Joshua Pim: Irish Times/Getty Images

Frank Stoker: Tennis Archives

Willoughby Hammilton: Wikipedia

Lena Rice: Irish Examiner

Harold Mahony: Wikipedia

Mabel Cahill: Tennis Hall of Fame

James Cecil Parke: Telegraph UK

Jack Boland: Wikipedia

Sam Barry: Tennis Ireland

Main Photo Credit: Wimbledon web site



Fri, Feb 2, 2018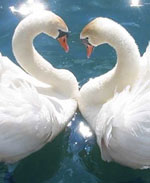 Irish God and Goddess of love
Oengus is the Irish God of love, beauty and youth. According to the old folklore, his kisses became birds. It is also said that he dreamed of a beautiful maiden, named Caer, for whom he searched all over Ireland. Eventually, he found her chained to 150 other maidens, destined to become swans at the time of Samhain. Legend has it that Oengus transformed himself into a swan and was united with his love.
Aine of Knockaine is the Irish Goddess of love. She is also known as the Fairy Queen of Munster and as a goddess of fertility beause she has control and command over crops and animals, especially cattle. Another name by which she is known is Aillen. To learn more about Irish mythology, please click Irish Myths & Legends.
Photo Credit: Wikipedia

Click for More Culture Corner.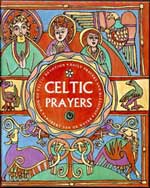 Celtic Prayers
by Robert Van de Wyer

Illustrated with designs from the Book of Kells and other Celtic and Irish designs, the prayers reflect a profound view of nature and life. I strongly recommend this to pastors or lay people with any interest in Celtic culture. Edited from an Amazon review
Click here for Celtic Prayers.
---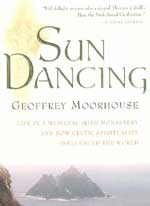 Sun Dancing - Life in a Medieval Irish Monastery
by Geoffrey Moorhouse

A fascinating, very cleverly written account that's part fiction and part fact. But don't be misled by the "fiction" part. The stories that Mr. Moorhouse tells are all based on thoroughly researched historical evidence. Bridget Haggerty
"Moorhouse writes with eloquence and a quiet humor calculated to charm even the blackest of heathens." Atlantic Monthly
"The chilling facts of the monks' penitent lives are real enough to send a shiver down an Irish Catholic's spine." New York Times Book Review
Click here for Sun Dancing.

---
Irish Blessings
by Ashley Shannon



A Treasury of Irish Blessings