Traditions, folklore, history and more. If it's Irish, it's here. Or will be!
"People will not look forward to posterity who never look backward to their ancestors."
-Edmund Burke
---
Quotes

Library: Books, Movies, Music

Prints & Photos

Poetry

Jokes

---
---
Shops Ireland
---
Bunús na Gaeilge
(Basic Irish)

---
---
Did You Know?
---
Himself/Herself
Write to Us
Readers Write..
Links/Link to Us
---
Advertise with us
---
Awards & Testimonials

Submissions Guide
---
The Music of Pauline Scanlon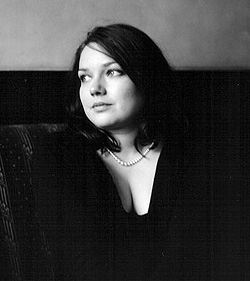 by William Ramoutar

Haunting. There is no other word for her music. Her face, not smiling, even expressionless, looking out at you, from her cd covers, belies the power, emotion and talent of this young lady from Co. Kerry.

She sang with Sharon Shannon's band for a while and probably decided, with her fiancé at the time, Donogh Hennessey, ex-guitar and arranger with the magnificent Lunasa, they could pull the fame trigger on their own. Well, I can only tell you that as many wonderful artists as there are in our tradition, if you haven't heard Pauline Scanlon, begob, are you in for a shock.

I bought her Red Colour Sun, her first solo cd, purely on spec in a Tower Records shop in Cardiff, South Wales when I went to visit my sister and her family a few years ago, and the songs still swirl around in my head. I listened on the cd player I had brought with me, to spare me the fright of traveling back across the ocean, for the couple of weeks that we were there. I bought the cd the second day we were there and I played it every night after, until we were back home on this side of the pond. There are some days when I think I have escaped! And right back they come, with a vengeance.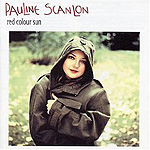 From that cd, the song that got me possessed for, well, even till now, is "What Put The Blood", a song she got from Galway songwriter Tony Small. It starts off slowly with Donogh's guitar setting the stage with a simple enough chord structure. Yet it is deceiving, because you are being drawn into a murder ballad of epic proportions! I guarantee it will never leave you! She sings how this poor devil of a man kills his child, because of his imperfection, whatever it was and the sad thing about this is, there is a basis in fact, of these things really happening. It probably still goes on today (sorry, I'm straying...).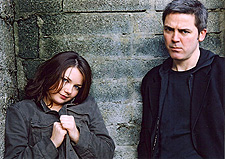 Let me say that, this traditional ballad becomes little short of being one of the best contemporary story tunes you might ever hear. It builds to a climax, a couple of times with drums and bass too, that fit so well with the voice and guitar and much credit is due to Donogh for the atmospheric landscapes he paints with her music. Heartbreaking story, but blending the two worlds of old and new has to take some expertise, and I doubt anyone will make a better offering of this wonderful piece of history.

She sings a John Spillane tune, "All the ways you wander" (he of the famous Cork band Nomos, that quit way too early) which he wrote for his daughter. It sends shivers down your spine with her tremulous voice, just accented with echo and double tracking.

"Warm Despite the Chill" and "Churchyard" are certainly more contemporary than anything, but have that repetitive hook that grabs you and won't let you go.

"The Boys of Barr na Sraide" is an old rebel song, that if you know the story, will bring you to tears, because of Pauline's sensitive telling of their exploits. She sings this one unaccompanied also, just echo and all talent.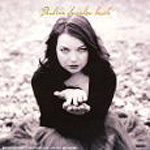 Her second cd, Hush, is almost country on some tracks, but the stories are there as well.

Her "In Shame Love, In Shame" is merciless on your mind also, because of the same qualities she has ingrained in her vocal stylings, and yet again Donogh's superb abilities to know just where to put what sound. They are some team. That old "Wearing the Britches" song is here and if you ask me, they each have a leg in the pants. They fit so well together. Snug, that'd be a good word for it. I think sitting down in an auld "snug" in a pub in any part of the world would be the finest way to sample her music, but maybe we'll just settle for listening to her on these pieces of plastic, until that day.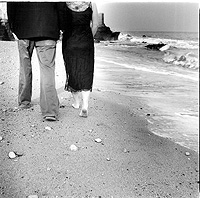 Fair play to the pair of them, they have the world of music at their feet. No doubt about it. "Hush"! Theirs is a "Red Colour Sun".

Photo Credits: Giorgia Bertazzi, Jill Furminovsky, Mossie Donegan and Brendan O'Regan
Web Site: Pauline Scanlon

For Red Colour Sun CD and audio samples click Red Colour Sun.

For Hush CD and audio samples click Hush.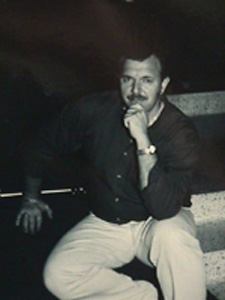 BIO William Ramoutar
IRISH WAYS RADIO PROGRAMME
WFCF Radio 88.5 FM
Every Sunday 11:00 am to Noon eastern standard time on the radio WFCF 88.5fm
We are now an iheart Station on your smartphone or computer
streaming live on iheart.

Review written by William Ramoutar Presenter of Irish Ways Radio Programme, St Augustine Florida



Fri, Nov 3, 2017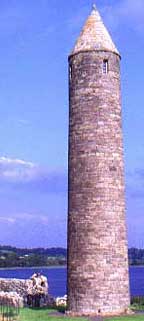 The Round Towers
The Round Towers of Ireland are remarkable among the world's ancient monuments; one author has called them 'Elegant, free-standing pencils of stone.' Today, 65 survive in part or whole. Hand-crafted in native stone and cemented with a sand, lime, horsehair and oxblood mortar - a technique imported from Roman Britain - it's said by many historians that they were built by monastic communities to thwart Viking invaders. And yet, there's reason to believe that the towers were built long before Christianity came to Ireland. Whatever their origins, monasteries did indeed flourish where the round towers existed. And why not. These imposing edifices provided a watch tower, a keep and a refuge.
Image: By kind permission of Stephen Cassidy, The Cassidy Clan.


Click for More Culture Corner.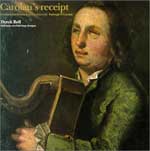 Carolan's Receipt
by Derek Bell

Derek Bell recorded Carolan's Receipt in 1975, the same year he joined the Chieftains. The selections include "Sídh Beag agus Sídh Mór," the first melody O'Carolan composed, as well "Carolan's Farewell to Music," which was his last. There have been dozens of settings of O'Carolan's compositions released since these, but none have surpassed the beauty of Bell's.
Michael Simmons
See our Article on O'Carolan
Click here for Carolan's Receipt.
---