Traditions, folklore, history and more. If it's Irish, it's here. Or will be!
"People will not look forward to posterity who never look backward to their ancestors."
-Edmund Burke
---
Quotes

Library: Books, Movies, Music

Prints & Photos

Poetry

Jokes

---
---
Shops Ireland
---
Bunús na Gaeilge
(Basic Irish)

---
---
Did You Know?
---
Himself/Herself
Write to Us
Readers Write..
Links/Link to Us
---
Advertise with us
---
Awards & Testimonials

Submissions Guide
---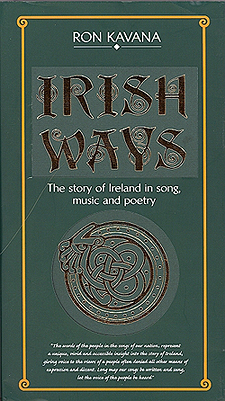 IRISH WAYS: THE STORY OF IRELAND IN MUSIC, SONG AND POETRY
(A boxed set by Ron Kavana)
by William Ramoutar

I think one of the main things that attracted me to Irish music initially was the fact that there were really no superstars in Irish music, either self-professed or in the fashion we have now come to accept. This in an era over saturated with "greatest hits" albums promoting the dubious careers of artists who only had one minor hit.

Ron Kavana is a man who has written a cadre of songs that have been accepted into the traditional world of Irish music, and then gone on reasonably successfully to work in the rock and blues world. His latest work marks his return with a vengeance to the trad world, and should set a lot of the world who know nothing of him on their proverbial collective ear. This mammoth work took over six years of his life and, as I said, many will not have heard of the man, but the ones who had and were bemused with his career choices until now will berate themselves that they had written him off. If not produced by Kavana, one would believe this superb work, representing a man's life's work, would go down as maybe his finest. But this being Kavana, I am not sure it will be that, because he is probably far from finished with his Irish work.

First of all the presentation is stellar, in that it is a self-contained book and four cds filled with the finest contributions of many of his musician friends, as well as his interpretation of the history of our fair isle from its very beginnings. Songs of heroes, tragedies, victories, love, honour and not least of all love of country, this work is truly impressive in its diversity.

All that you might expect is covered, as well as much that you might learn from are included to whet your appetite for more research. Even if you never studied the history of Ireland, in this reader- and listener-friendly collection, you can be sure you have a superb start to your findings. From earliest stirrings in the country to the latest, there is something here to start you at least thinking on how we came to be. And take it from someone who only reads instructions as a last resort, I am flummoxed at where Ron got all this stuff. Some of the history is indeed brutal, and while we are moving towards a permanent peaceful solution between Protestant and Catholic, these are times that, while they may and should be forgiven, there is a certainty that they should not be forgotten. Ireland was invaded by nearly everyone but the Romans, and the attempted extermination by the English was pursuant to England's own warped leaders. So how can we, in these days now, not strive for a world free of all these horrific hardships and look towards a bright and prosperous future.

There are indeed familiar tunes included such as, The Foggy Dew, Súil a Rúin, The Travelling People, and Follow me up to Carlow, but what is so interesting also, is while there are so many songs that have been almost forgotten reintroduced to us, his unique interpretations not only bring them back to life, they are in some cases truly "new songs" again. The narrative brings us through the sufferings of both the Northern and Southern peoples through so many troubled years of pain and strife, into the present era in which this strong and very proud nation has now emerged as a vibrant and diversified economy known the world over as "The Celtic Tiger". Celtic Tiger indeed no, just Irish Ways!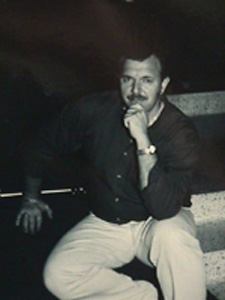 BIO William Ramoutar
IRISH WAYS RADIO PROGRAMME
WFCF Radio 88.5 FM
Every Sunday 11:00 am to Noon eastern standard time on the radio WFCF 88.5fm
We are now an iheart Station on your smartphone or computer
streaming live on iheart.

Review written by William Ramoutar Presenter of Irish Ways Radio Programme, St Augustine Florida



Fri, Feb 2, 2018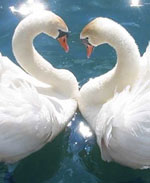 Irish God and Goddess of love
Oengus is the Irish God of love, beauty and youth. According to the old folklore, his kisses became birds. It is also said that he dreamed of a beautiful maiden, named Caer, for whom he searched all over Ireland. Eventually, he found her chained to 150 other maidens, destined to become swans at the time of Samhain. Legend has it that Oengus transformed himself into a swan and was united with his love.
Aine of Knockaine is the Irish Goddess of love. She is also known as the Fairy Queen of Munster and as a goddess of fertility beause she has control and command over crops and animals, especially cattle. Another name by which she is known is Aillen. To learn more about Irish mythology, please click Irish Myths & Legends.
Photo Credit: Wikipedia

Click for More Culture Corner.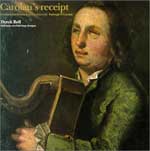 Carolan's Receipt
by Derek Bell

Derek Bell recorded Carolan's Receipt in 1975, the same year he joined the Chieftains. The selections include "Sídh Beag agus Sídh Mór," the first melody O'Carolan composed, as well "Carolan's Farewell to Music," which was his last. There have been dozens of settings of O'Carolan's compositions released since these, but none have surpassed the beauty of Bell's.
Michael Simmons
See our Article on O'Carolan
Click here for Carolan's Receipt.
---