Traditions, folklore, history and more. If it's Irish, it's here. Or will be!
"People will not look forward to posterity who never look backward to their ancestors."
-Edmund Burke
---
Quotes

Library: Books, Movies, Music

Prints & Photos

Poetry

Jokes

---
---
Shops Ireland
---
Bunús na Gaeilge
(Basic Irish)

---
---
Did You Know?
---
Himself/Herself
Write to Us
Readers Write..
Links/Link to Us
---
Advertise with us
---
Awards & Testimonials

Submissions Guide
---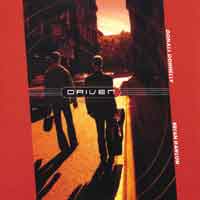 "Driven" to be sure!
by William Ramoutar
Dónall Donnelly and Brian Hanlon, although from Ireland and America, respectively, are brought together by "the tie that binds," which of course is traditional Irish music. These two lads are part of the crest of the wave of new Irish artists who should - all going well - become the musician's benchmark of future Irish music afficionados.
So back to why we are really here! To discuss their newly released cd, "Driven". They are young, yes, but, in the past several years from some corner of the galaxy it came down that the faster you played, the better you were and many young bands just pelted along.
In fact, though, if you listened carefully you began to think, "that sounded like someone missed a note", here or there. There is nary a note missed on this cd. In fact, while there are a few tunes that could keep up with the best of them, there are included some contemplative tunes that I, myself, couldn't be happier to see here. One of which is a tune I first heard from fiddler Nollaig Casey and her guitarist husband Arty McGlynn, called Cape Clear. The fiddle man here is Dónall who gives it his own turn of hand, and it gets every bit of respect it deserves. And although he learned it from the McRory's of Buncrana, he still gives the nod to Nollaig. I know I've started at the end of the cd, but when the strains of Cape Clear fill your stereo speakers you can almost hear the waves hit around the rocks with the seagulls whirling in the sky above. It's short, but stunning.
Back to the starting gate. They start out with the swing of the Tyrone Tango which of course is where Dónall was born in Northern Ireland. His style of fiddling is a driving dynamic way of playing which is endemic to that particular part of the country but also, I'm sure, due in part to one of his teachers, the superb Cathal Hayden who was and still is the fiddler with the phenomenal band Four Men and a Dog. There are more twists and turns in the tunes than an old country road, and the sound of the fiddle and Brian's guitar fill your ears with a vibrant and new sound sure to keep your feet tapping long after you take off the socks after a long day.
They work hard at the music, you can tell, because there is not a bad tune to be heard here. Brian is a terrific bodhrán player, as well as a bouzouki player and singer and there is, in my opinion, something of interest to almost any listener. Although this cd was released in Ireland, we are, as usual, only getting to hear of its release of late, and thank the saints!
The two lads have a pedigree as long as your arm, the list of artists they have played with or supported, whether in concert or on tour with would "twisht" yer head right off! This cd is just not to be missed if you are looking to keep up with the direction our fine tradition is headed.
With all the communications getting better, the planes getting faster, and the artists wanting to get their stuff out to the general public, we are still in the ha'penny place in this department, so I am also going to let you know where you might find the music if your interest has been piqued.
With jigs, reels, hornpipes, airs, songs and the Divil knows what, where would you get it? Well, I'll tell you, who you might try on this side of the water:

OSSIAN USA
118 Beck Road
Loudon, NH 03307
ph: 603 783 4383
info@ossianusa.com

Also:
CD baby
ED/ NOTE: You can listen to samples.

In Ireland:
Claddagh Records in Temple Bar in Dublin.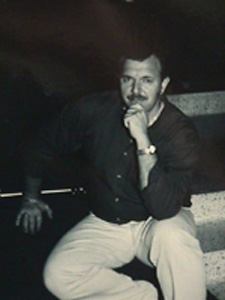 BIO William Ramoutar
IRISH WAYS RADIO PROGRAMME
WFCF Radio 88.5 FM
Every Sunday 11:00 am to Noon eastern standard time on the radio WFCF 88.5fm
We are now an iheart Station on your smartphone or computer
streaming live on iheart.

Review written by William Ramoutar Presenter of Irish Ways Radio Programme, St Augustine Florida

Fri, Feb 2, 2018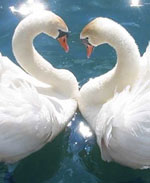 Irish God and Goddess of love
Oengus is the Irish God of love, beauty and youth. According to the old folklore, his kisses became birds. It is also said that he dreamed of a beautiful maiden, named Caer, for whom he searched all over Ireland. Eventually, he found her chained to 150 other maidens, destined to become swans at the time of Samhain. Legend has it that Oengus transformed himself into a swan and was united with his love.
Aine of Knockaine is the Irish Goddess of love. She is also known as the Fairy Queen of Munster and as a goddess of fertility beause she has control and command over crops and animals, especially cattle. Another name by which she is known is Aillen. To learn more about Irish mythology, please click Irish Myths & Legends.
Photo Credit: Wikipedia

Click for More Culture Corner.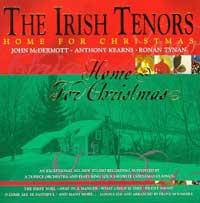 According to the 30 or more reviews we've read, if you own just one Irish Christmas recording, this should be it. Featuring Anthony Kearns, Ronan Tynan and John McDermott, we are treated to both solo and trio performances of a dozen or more best loved holiday airs, sung in their trade-mark Irish tenor style. As one reviewer cleverly observed, if these three sang the phone book, she'd buy it!
See Review
Click here for Home for Xmas
---