Traditions, folklore, history and more. If it's Irish, it's here. Or will be!
"People will not look forward to posterity who never look backward to their ancestors."
-Edmund Burke
---
Quotes

Library: Books, Movies, Music

Prints & Photos

Poetry

Jokes

---
---
Shops Ireland
---
Bunús na Gaeilge
(Basic Irish)

---
---
Did You Know?
---
Himself/Herself
Write to Us
Readers Write..
Links/Link to Us
---
Advertise with us
---
Awards & Testimonials

Submissions Guide
---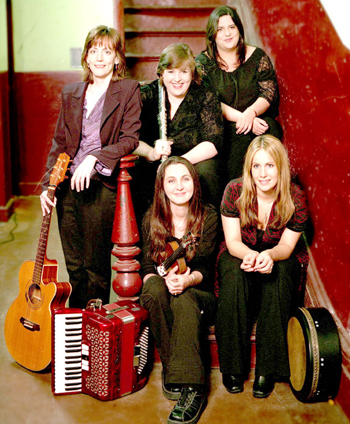 October Review: Cherish The ladies - Woman of the House
by William Ramoutar

If I told you they have almost a dozen cds out there in the marketplace and tour like demons, would you believe they are a bunch of Irish and Irish-American women who have been on the world stage for more than two decades?

After all these years, there are just two founding members remaining - Joanie Madden, flute, whistle and Ringmaster(!) and Mary Coogan, guitar. But that does not mean that this band is any less than what they were when they burst on the music scene in 1983.

It was back then that folklorist/musician Mick Moloney of The Chieftains organized a series of concerts sponsored by the Ethnic Folk Arts Center and the National Endowment for the Arts featuring the brightest lights in Irish traditional music. In fact, Moloney gave the "Ladies", their name, after a traditional tune "The Ladies". Since those early days, they have deservedly won many accolades; they are also to be applauded for being first rate performers, who have been members of the band over the years and have since gone on to successful solo careers - artists like Eileen Ivers, Winifred Horan, Aoife Clancy, Cathie Ryan, Mary Rafferty and many others.

Today, in their latest incarnation, they have brought in Scots pianist Kathleen Boyle who joins Mirella Murray, a wonderfully melodic piano accordion player, from Connamara, Róisín Dillon an absolute revelation on the fiddle from Belfast and the exquisite voice of Heidi Talbot from Co. Kilare. I believe they could take on the entire world of sound. In fact they do!

As I mentioned earlier, they tour relentlessly, converting the "hardnosed" traditionalists to the fact, that they have every perfect note at their beck and call and could probably outplay most musicians, on any scene. Big praise? Maybe. But, go and see for yourself what they can do on stage. It is a feel good experience. I have sat through a couple of their performances of joint concerts with symphony orchestras and heard classical music buffs remark, "My God what is that gorgeous sound"? Only for them to discover it is the soaring whistle of Joanie Madden hitting superb solo notes that are crystal clear and for the most part eye and ear opening life experiences for the uninitiated. I knew at those parts of the evenings, we were winning new fans over to the tradition. If that was the only reward, it would be worth every moment to me. But there is so much more to experience in seeing "The Ladies" - not the least of which is their musical prowess and lyrics sung over the years, by the best of the best of Irish singers. There is humour, and also a bond established by Madden's showmanship, and in your face presence. She is larger than life, because she is not shy to tell you that you are there to enjoy yourself and if you don't it, won't be because of her band. They play the "real" trad tunes but also throw in some Irish language songs and some contemporary ones, too.

Joanie herself is a Grammy winning artist and Cherish the Ladies could quite possibly go on to win every award there is. So, on to this particular offering, "Woman of the House". This one has it all.
Jigs, reels, and stunning vocal work - but that's not the end of it.

The list of guest artists is remarkable. It includes, Scotland's Eddi Reader of Fairground Attraction, now a star in her own right. Yorkshire woman, Kate Rusby whose unique voice brought her to the public attention in 1995 when her first album, Hourglass, won album of the year in Europe. Since then her considerable talent which includes superb song writing skills, has produced some unforgettable tunes and a veritable grab bag of guest spots on some other stellar artists cds.

Another Scot on the CD is Capercaillie's superlative singer, Karen Matheson and the diminutive Sharon Shannon from Ireland whose at once delicate and infectious playing on the button accordion has a power and presence all of her own. Matheson's husband, Donald Shaw, adds organ, in fact Wurlitzer, on the track, Betsy Belle. Laoise Kelly, the tremendously talented Harper from Ireland and John Joe Kelly, no relation, the Bodhrán Superman from Flook fame contributes more than a few beats to the proceedings. I am also glad to see the former pianist with "The Ladies", Donna Long, on here, as she had graced many an arrangement with her beautiful phrasing and solos in her tenure with the band. And have I mentioned the producer is none other than one of the original "Silly Wizard(s)" Phil Cunningham, who has been so much in demand of late? Not surprisingly, critics have hailed this their best Album and it's on the Billboard World Music Charts Top 10.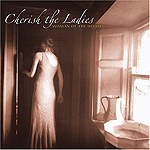 I tell you all of this simply because it goes to show that you cannot go wrong in your purchase of this release. However, just so as we can keep you on the straight and narrow here, let me mention some of their other cds which you won't want to miss. "The Girls won't leave the Boys alone", a truly inspirational gathering of "The Ladies" with their hugely talented Fathers and Brothers who either inspired, taught or have played with them down the years. The guest list on this cd is equally impressive, with legendary performers including Pete Seeger, The Clancy Brothers, Arlo Guthrie, Matt Molloy of Chieftains fame, Tom Chapin and Luka Bloom. Then there's "New Day Dawning", "At Home", "Out and About", "Threads of Time" and several more. They even have a holiday offering called, "On Christmas Night" that once you hear it, will become a perennial part of your holiday season and makes a great gift as well.

Not only will you not be disappointed in any of these offerings, you'll discover that these "Ladies", have taken Irish music by the scruff of the neck and made it into an art form and their very own. Ladies all, indeed. Cherish them!
William Ramoutar Irish Ways Radio Programme
WFCF Radio
St Augustine
Florida

Photo Credit: Oswego State University of NY
Woman of The House is available here:

Amazon Canada
Amazon UK
Amazon USA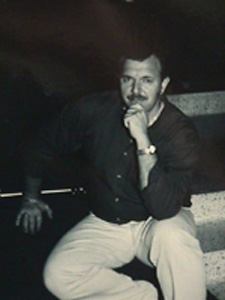 BIO William Ramoutar
IRISH WAYS RADIO PROGRAMME
WFCF Radio 88.5 FM
Every Sunday 11:00 am to Noon eastern standard time on the radio WFCF 88.5fm
We are now an iheart Station on your smartphone or computer
streaming live on iheart.

Review written by William Ramoutar Presenter of Irish Ways Radio Programme, St Augustine Florida



Fri, Feb 2, 2018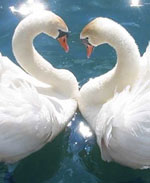 Irish God and Goddess of love
Oengus is the Irish God of love, beauty and youth. According to the old folklore, his kisses became birds. It is also said that he dreamed of a beautiful maiden, named Caer, for whom he searched all over Ireland. Eventually, he found her chained to 150 other maidens, destined to become swans at the time of Samhain. Legend has it that Oengus transformed himself into a swan and was united with his love.
Aine of Knockaine is the Irish Goddess of love. She is also known as the Fairy Queen of Munster and as a goddess of fertility beause she has control and command over crops and animals, especially cattle. Another name by which she is known is Aillen. To learn more about Irish mythology, please click Irish Myths & Legends.
Photo Credit: Wikipedia

Click for More Culture Corner.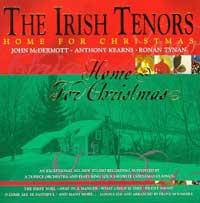 According to the 30 or more reviews we've read, if you own just one Irish Christmas recording, this should be it. Featuring Anthony Kearns, Ronan Tynan and John McDermott, we are treated to both solo and trio performances of a dozen or more best loved holiday airs, sung in their trade-mark Irish tenor style. As one reviewer cleverly observed, if these three sang the phone book, she'd buy it!
See Review
Click here for Home for Xmas
---