Traditions, folklore, history and more. If it's Irish, it's here. Or will be!
"People will not look forward to posterity who never look backward to their ancestors."
-Edmund Burke
---
Quotes

Library: Books, Movies, Music

Prints & Photos

Poetry

Jokes

---
---
Shops Ireland
---
Bunús na Gaeilge
(Basic Irish)

---
---
Did You Know?
---
Himself/Herself
Write to Us
Readers Write..
Links/Link to Us
---
Advertise with us
---
Awards & Testimonials

Submissions Guide
---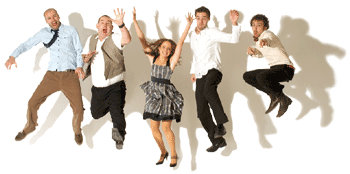 Music Review: Beoga - "The Incident."
by William Ramoutar

Lively Does It! A lad from a record company once told me "the hardest sell is a band without a singer." And if you think of it, it might make sense, if all their tunes sounded the same. But Beoga which means "lively" in Gaeilge (from the Irish), hardly have a tune that sounds like another one. And now what do they have on their latest offering, "The Incident", but a little firebrand of their own, in the shape (nice shape!) of Niamh Dunne.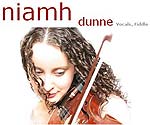 Not only does this young lady sing like a songbird, but she adds so much to the group, with her own talents on the fiddle. She has been with them since the Mischief CD in 2007. Her musical heritage is second to none. She is indeed, the daughter of the great uilleann piper, Mickey Dunne, from Limerick, so stick that in yer pipe...! No, seriously, what a great move to add to such a dynamic bunch of four lads but a teeny girl, who has the musical chops equal to their athleticism on their instruments.

She has a fine voice too. Her duet with Ciaran Gribbin (alias Joe Echo) on a little tune about a pair of lovers who are at each other's throats, on a car trip to Donegal and you will see, she can sing any style too.


Listen to Eamon Murray on the bodhran and tell me you have heard someone, belt the living heck out of a goatskin like him! Well maybe Frank Torpey, ex Nomas, maybe. Eamonn is one of the funkiest and solidest on the "shchkin" you might ever hear. He takes no prisoners and you cannot help but wonder with a man battin' the bejabers out of the drum, where his mind might go next! He is truly a wonder.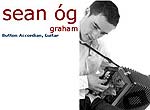 The two bucks on the button accordions, are truly mighty too! Sean Og Graham and Damien McKee, are the men in question - both from Tyrone. In fact all the men in the band are from the North of Ireland, not that that has anything to do with anything. It just might explain, however, how in growing up in the tradition of Irish music in such a close knit community how they fit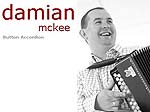 so well and play so intuitively together. They weave these amazing paths through the music, twisting and turning and how they get to the end of the tune at the same time, well, ya'd have ta say, "it's a mystery!".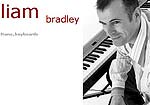 Liam Bradley their keyboardist is very well known for putting together step dancing music for many different competition events in Ireland, All Ireland Feis, American and Australian too! And he has played on or produced many shows for Radio Telfis Eireann, the National Broadcasting Company, to shows and performances, even in the White House, here in the good old US of A! It is no wonder then that his fingers can dance they way they do on the ivories.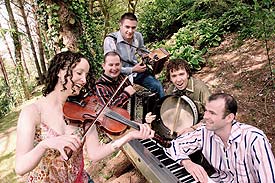 Just a terrific collaboration of five superbly talented musicians, who now have three recordings that show just what they can do - and that is quite simply a gift to us, the listeners. Each of the three CDs are worthy of many listens, but if you want the one with Niamh, she is on the newest, "The Incident." But don't be daft in dismissing the earlier "Mischief," and the first "A Lovely Madness." There is so much to admire about the way each musician attacks, yes I said attacks, the tunes. There is such inspired and spirited playing on every track, that it can be hard to pick a favourite. They latch on to a rhythm and then take off with the melody, launching into a flurry of back and forth counterplay, so you just better be strapped onto the couch!

Listen to snippets of the tunes on amazon before you buy, but buy you must. We need to keep dedicated musicians like these young people on the road, making this wonderful music because as I said before, there is no telling where the next tune or CD might take them. Fiery, Combustible, Thrilling, Riotious, yes even Cheeky have been words to describe them but Beoga, Lively, is most definitely what they are!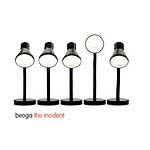 To listen to samples from The Incident or to purchase the CD, please click Incident.

To listen to samples from A Lovely Madness or to purchase an MP3 download, please click Lovely Madness.

To listen to samples from Mischief or to purchase the CD, please click Mischief.

Photo Credits:
Main Photo & Musicians: Beoga Music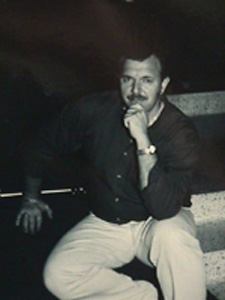 BIO William Ramoutar
IRISH WAYS RADIO PROGRAMME
WFCF Radio 88.5 FM
Every Sunday 11:00 am to Noon eastern standard time on the radio WFCF 88.5fm
We are now an iheart Station on your smartphone or computer
streaming live on iheart.

Review written by William Ramoutar Presenter of Irish Ways Radio Programme, St Augustine Florida


Fri, Feb 2, 2018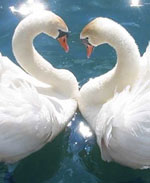 Irish God and Goddess of love
Oengus is the Irish God of love, beauty and youth. According to the old folklore, his kisses became birds. It is also said that he dreamed of a beautiful maiden, named Caer, for whom he searched all over Ireland. Eventually, he found her chained to 150 other maidens, destined to become swans at the time of Samhain. Legend has it that Oengus transformed himself into a swan and was united with his love.
Aine of Knockaine is the Irish Goddess of love. She is also known as the Fairy Queen of Munster and as a goddess of fertility beause she has control and command over crops and animals, especially cattle. Another name by which she is known is Aillen. To learn more about Irish mythology, please click Irish Myths & Legends.
Photo Credit: Wikipedia

Click for More Culture Corner.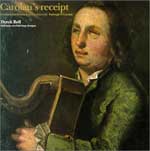 Carolan's Receipt
by Derek Bell

Derek Bell recorded Carolan's Receipt in 1975, the same year he joined the Chieftains. The selections include "Sídh Beag agus Sídh Mór," the first melody O'Carolan composed, as well "Carolan's Farewell to Music," which was his last. There have been dozens of settings of O'Carolan's compositions released since these, but none have surpassed the beauty of Bell's.
Michael Simmons
See our Article on O'Carolan
Click here for Carolan's Receipt.
---