Traditions, folklore, history and more. If it's Irish, it's here. Or will be!
"People will not look forward to posterity who never look backward to their ancestors."
-Edmund Burke
---
Quotes

Library: Books, Movies, Music

Prints & Photos

Poetry

Jokes

---
---
Shops Ireland
---
Bunús na Gaeilge
(Basic Irish)

---
---
---
Himself/Herself
Write to Us
Readers Write..
Links/Link to Us
---
Advertise with us
---
Awards & Testimonials

Submissions Guide
---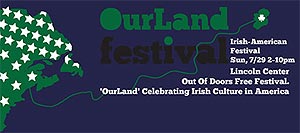 'OurLand': Celebrating Irish Culture in America!

On Sunday July 29th, for the first time in NYC, Lincoln Center Out of Doors will present a day long, multifaceted festival of Irish culture. 'OurLand' will celebrate the artistic, literary and musical heritage of Ireland, the mark it made on America and the continuing cross-cultural ties that bind the two countries. An all-day (2 pm–10 pm) extravaganza of music, spoken word, and traditional arts, OurLand will explore how the Irish helped to build NYC, with 'Nothing But Their Genius', while shining a light on Irish and Irish-Americans continuing contribution to the American Songbook and culture.

Featuring stars of pop, rock, punk, folk, theater , film, literature, and more, 'OurLand' takes place at multiple spaces on the Lincoln Center campus, culminating in Damrosch Park with the All Star Irish Rock Revue! Commencing with introductions by Irish Consul General Noel Kilkenny, and Artistic Director Joe Hurley, OurLand will move through the fair and into the night with song, dance, poets, authors, artists, street performers, exhibits, book and CD signings.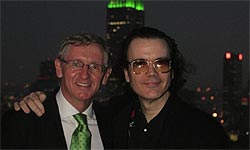 Photo Caption: Irish Consul General Noel Kilkenny (left) with Artistic Director Joe Hurley (right)




2pm - Gathering The Bards: From Galway to Rockaway
Weaving the art of storytelling with original works and classics, Irish-American culture in verse and song, performers include Oscar winning Director Terry George (Hotel Rwanda), Actors Cara Seymour (Gangs of New York), Angelica Page (Sixth Sense), Geraldine Hughes ('Belfast Blues'), Barbara Feldon and Aedin Moloney, Malachy McCourt, Alfie McCourt, best-selling novelists Peter Quinn, Tom Kelly, John Swenson, Thomas Bahler, and Mike Farragher, musicians Cherish the Ladies, Kirk Kelly, Niamh Hyland, New Orleans Fiddler Gina Forsyth, Celtic tenor David O'Leary; poetry and acappella singing from the WB Yeats Society of NY, Gerard McNamee, The NY Rose Of Tralee Anne Marie Lynch, Salina Mailer, Faith Hahn, and more in a wildly eclectic and interactive parade of The Jewels of Ireland's Bards.

5pm - The Auld Triangle - "Nothing but my Genius"
Josie Robertson Plaza
Josie Robertson Plaza is re-christened "The Auld Triangle" for the audience to take a wild, magical stroll on Raglan Road with buskers, poets, painters, and dancers that will stir your soul. Behan to Beckett, Christy Moore to James Joyce - Bring your voice– for sing-alongs….Alive-Alive Oh!

6 pm to 10 pm "The Sailing Stage"
We begin with A Parting Glass: Celebrating the legendary ALAN LOMAX's work preserving Ireland's Musical Heritage. Alan Lomax's extensive recordings in Ireland are a shared musical treasure. They will be honored with Round Robin-style Irish-Americana performances led by Lomax archive director Don Fleming, Cherish the Ladies, Lianne Smith, Marni Rice, and very special friends. Complete with the original two-track recorder onstage that Lomax used to capture these historical Irish recordings!.

7 pm - Joe Hurley and The Gents
Their set will include a performance of Joe Hurley's CD Let the Great World Spin, created with and inspired by Colum McCann's National Book Award Winning novel. The Gents feature Tony Garnier (Bob Dylan Bandleader) Ken Margolis, Megan Gould, James Mastro, & special guest Flogging Molly's Matt Hensley.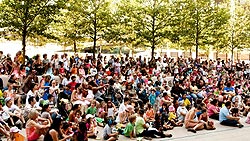 8 pm - The grand finale - All-Star Irish Rock Revue!
A Beloved NYC institution, the All Star Irish Rock Revue celebrates Ireland's musical gifts to the world as guests dive into "The Great Irish Songbook," performing the timeless classics of Thin Lizzy, U2, Van Morrison, The Undertones, Pogues, Elvis Costello, Stiff Little Fingers, John Lydon and more. Co-hosted by critically lauded performer Edward Rogers, early confirmations include fiery rocker Willie Nile, Tony Winner Michael Cerveris (Evita), Ellen Foley, soul-legend Tami Lynn (Dr. John, The Rolling Stones) Rock & Roll Hall of Famer Dennis Dunaway (Alice Cooper Band), Film Star Antonique Smith ('Notorious'), The New York Dolls' Sylvain Sylvain, Uk's Stephen Frost, Tish & Snooky, Mary Lee Kortes, Sam Bisbee and members of Flogging Molly, Rogue's March, Lez Zeppelin, The Mekons, Cracker, The Ian Hunter Band and Blue Oyster Cult.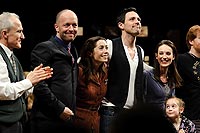 Notice! JUST ADDED! Performance from the cast of ONCE, winner of 8 2012 Tony Awards including BEST MUSICAL!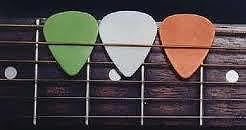 ALL EVENTS ARE FREE and take place on the Lincoln Center campus. For a complete schedule of events, please click: Lincoln Center Out of Doors
To request a brochure please call 212-875-5766

Musical Director is Chris Flynn.
Artistic Director is Joe Hurley.
'OurLand' is an outgrowth of the annual All-Star Irish Rock Revue Charity Concerts that Joe Hurley has held at sold-out venues around New York, since 1999.

Media Contact is Anita Daly/Daly Communications
TEL:212 772 0852
anitadaly@yahoo.com
ourlandfest@gmail.com

Photo Credits:
Main image: Banner & Tricolor guitarpicks/Joe Hurley's Ourland Facebook Page

Irish Consul General Noel Kilkenny & Artistic Director Joe Hurley/Anita Daly Communications

Hearst Plaza: Lincoln Center out of Doors & Ourland Stages: Lincoln Center

Once - The musical: Rolling Stone



Tue, Jul 31, 2012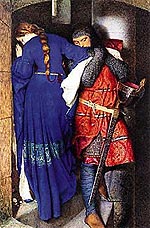 Ireland's Favourite Painting
In a campaign conducted by RTE to find out what painting in the National Gallery was Ireland's favourite, the public chose Frederic William Burton's "Hellelil and Hildebrand, The Meeting on the Turret Stairs." The richly-coloured piece captures the poignant final embrace of the ill-fated lovers. The story goes that the princess Hellelil's father regarded the young soldier Hildebrand as an unsuitable match for his daughter and ordered his sons to kill him. Painted in 1864, it was presented to the National Gallery of Ireland in 1900 by Margaret Stokes, a sister of Whitley Stokes, whose translation of the Danish Ballad inspired Burton. Despite the tragedy portrayed, it is still viewed as one of the most romantic paintings in Ireland. Adding to its mystique is that it is only available to view for three hours each week, due to its medium and sensitivity to light.
Image Credit: National Gallery of Ireland

Click for More Culture Corner.
Mystic Harp
Derek Bell



Derek Bell was the harpist for The Chieftains. His recent sudden death has left a void that will be impossible to fill. He joined the group in 1972, after a distinguished career as a harpist with the Northern Ireland BBC Orchestra, and as a professor of harp and Irish harps at the Belfast Academy of Music. In addition to this CD which has won rave reviews, he has several other solo albums to his credit.
Click for Derek Bell's Mystic Harp.
---
The Wide World Over: A 40-Year Celebration
The Chieftains

This unique CD gathers into a single collection some of the Chieftains most memorable moments from the past four decades, including predictable alliances with artists such as Van Morrison. Because it features more collaborations than it does traditional and traditionally arranged tunes and songs, it may not appeal to the Irish music purist. So, while many fans will prefer their Chieftains served straight up and not sharing the limelight with pop stars, the CD is thoroughly enjoyable. As one reviewer put it so well - "good music is good music, no matter where it comes from or who plays it."
Click for Wide World Over.
---