Traditions, folklore, history and more. If it's Irish, it's here. Or will be!
"People will not look forward to posterity who never look backward to their ancestors."
-Edmund Burke
---
Quotes

Library: Books, Movies, Music

Prints & Photos

Poetry

Jokes

---
---
Shops Ireland
---
Bunús na Gaeilge
(Basic Irish)

---
---
Did You Know?
---
Himself/Herself
Write to Us
Readers Write..
Links/Link to Us
---
Advertise with us
---
Awards & Testimonials

Submissions Guide
---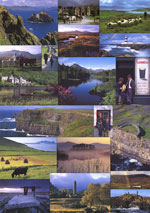 Who Are The Irish?
by Alicia A. Reynolds

DERRY, Northern Ireland -- Sitting at a bar in Stansted Airport sharing a pint with fellow travelers from the United Kingdom, I was asked, "How do you find the Irish?"
I wasn't sure how to answer that loaded question beyond the customary response, "They're very friendly." This, of course, is true, but the "Irish," if there truly is such a people, are much more than the stereotypical pint-drinking, fiddle-playing, joke-telling, how-are-ya, gregarious folks featured in all those travel books that fill U.S. bookstores coast to coast.
The truth is, that after being in Ireland for 10 months now, I've yet to meet any Irish people. Instead, I've met people from Donegal, County Tyrone, Dubliners, those from Cork and Limerick and, of course, the proud people of Derry.

Ireland is not so much populated by people who see themselves as Irish but as members of distinct regions and clans. What I have discovered is that the term "Irish" is really used for the sake of the foreigner, the nonindigenous outside world that can't truly begin to comprehend the subtle cultural diversity that exists within this small island.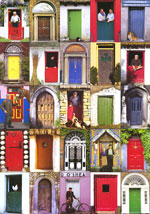 It's particularly amazing to me, as a Californian, to drive a mere 50 miles in any direction here in Ireland and find a noticeable difference in accents and sensibility. Donegal people aren't Derry people, and you'll not mistake a native Dubliner with someone reared in Cork.

However, you can literally drive for hundreds of miles throughout California, and most of the western United States, and hardly notice any change in accents or cultural norms.
But not here; people from, say, Omagh or Portstewart, both less than 50 miles from Derry, feel absolutely distinct from each other and from Derry as well. This is particularly true here in Northern Ireland where so many towns have been divided along sectarian lines. But even prior to the religious divide, Ireland was a land of clans, which have ancient roots. Indigenous people of this island have been continuous members of some of the most ancient cultures within Europe. This accounts for why people who live within a stone's throw can have such a divergent sense of identity.

This is also why a nonindigenous person living in Ireland, or even born in Ireland, can never become "Irish." Because there is no "Irish" identity in the way there is an American identity. America is based on a concept, a political ideology that can be adopted by quite literally anyone who finds his or her way to the United States.

Irish identity is based on cultural affinity to various regions and clans within Ireland. It's an intrinsic cultural identity that stems back for generations upon generations. That's why my aunt, who has lived in Ireland for 30 years and is an Irish citizen, will nonetheless never be Irish. She is an "American" who has lived, worked and raised her family in Dublin.

Similarly, city residents often tell her 42-year-old son who has lived in Dublin since the age of 4 and has raised his own family in Dublin that he's not a "real Dubliner." While many in the United States proudly think of themselves as Irish-American, my aunt doesn't have the option of calling herself American-Irish. Having a "hyphenated" sense of cultural identity is not a concept that exists here.

Ironically, the people of Ireland who were often forced to emigrate to many nations, are finding it difficult to deal with the immigrants they now find moving into their own towns and cities. TV and radio shows here in Ireland are often abuzz with the question of what to do with all the Poles, Turks, Nigerians and Chinese workers who have come to Ireland to partake of the Celtic Tiger bounty. At long last a nation that was so impoverished that millions fled its shores now is experiencing a prosperity that is attracting the world's poor in the thousands.

However unlike in America, there is no real mechanism in Ireland for assimilating people from different cultures. Strangers like myself are certainly welcome in Ireland, but no matter how long we may choose to stay, we can't ever really become Irish. It's akin to being Jewish. You can convert to Judaism but you can never really be a Jew unless you have been raised in that ancient culture. Ireland is a nation populated by native peoples who can trace their heritage back to this land for hundreds and hundreds of years. And that is essentially at the heart of the "Irish" identity -- an identity steeped in ties to land and clan. It's one thing to buy a house in Donegal, it's another thing to pass the local cemetery where great-great-grandparents are buried -- now that's what I call having a sense of identity that is tied to the very land on which you walk. Such is the reality for many who live here; they're family is quite literally rooted in the very soil of where they live.

"How do I find the 'Irish'?" Well, I suppose what I can say is that I am still looking. So far, what I have discovered is a rich tapestry of people whose deep and subtle differences are only now becoming apparent to an outsider like myself -- a welcomed stranger.

ED. NOTE: We are very grateful to the author for her kind permission to reprint this essay.



AUTHOR'S BIO
Alicia A. Reynolds, of Ventura, California, is spending a year as a Fulbright Exchange Teacher in Derry, Northern Ireland.

Images:
Irish Doors - Real Ireland print from All Posters
People and Landscapes of Ireland - Real Ireland print from All Posters


Fri, Feb 2, 2018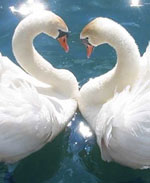 Irish God and Goddess of love
Oengus is the Irish God of love, beauty and youth. According to the old folklore, his kisses became birds. It is also said that he dreamed of a beautiful maiden, named Caer, for whom he searched all over Ireland. Eventually, he found her chained to 150 other maidens, destined to become swans at the time of Samhain. Legend has it that Oengus transformed himself into a swan and was united with his love.
Aine of Knockaine is the Irish Goddess of love. She is also known as the Fairy Queen of Munster and as a goddess of fertility beause she has control and command over crops and animals, especially cattle. Another name by which she is known is Aillen. To learn more about Irish mythology, please click Irish Myths & Legends.
Photo Credit: Wikipedia

Click for More Culture Corner.
Glorious Gardens of Ireland
by Melanie Eclare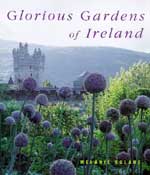 A magnificent pictorial tribute to the splendor of Irish gardens, featuring more than 200 color images.
Eclare ushers readers into spectacular Irish garden settings...
Equally captivating are the book's gorgeous photographs of plants, beautiful stonework, outstanding statuary, and the voluptuous floral compositions that adorn Ireland's great castle estates, rural herb growers, country guest houses, and quaint cottages.
Alice Joyce
Click for Glorious Gardens.
---