Traditions, folklore, history and more. If it's Irish, it's here. Or will be!
"People will not look forward to posterity who never look backward to their ancestors."
-Edmund Burke
---
Quotes

Library: Books, Movies, Music

Prints & Photos

Poetry

Jokes

---
---
Shops Ireland
---
Bunús na Gaeilge
(Basic Irish)

---
---
Did You Know?
---
Himself/Herself
Write to Us
Readers Write..
Links/Link to Us
---
Advertise with us
---
Awards & Testimonials

Submissions Guide
---

Today
in
Irish
History - July
1st to 7th | 8th to 14th | 15th to 21st | 22nd to 31st

---
July 15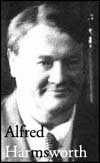 1865 - Alfred Harmsworth, 1st Viscount Northcliffe; statesman, journalist and newspaper magnate, is born in Chapelizod, Co. Dublin
1871 - Birth of Gerald O'Donovan, priest and novelist, in Co. Down
1879 - Joseph Campbell, poet, is born in Belfast. He is famous for the English words he wrote to the song My Lagan Love
1899 - Sean Lemass is born in Dublin. He was the second leader of Fianna Fáil and third Taoiseach of the Republic of Ireland from 1959 to 1966
1907 - Seumas Murphy, sculptor and stone-carver, is born in Mallow, Co. Cork
1927 - Countess Constance de Markievicz, Irish patriot, dies
1930 - After De Valera abolishes the oath of allegiance and withholds land annuities from the British Government, retaliatory trade legislation begins the 'economic war'
1942 - Brendan ('Paddy') Finucane from Dublin - the RAF's youngest ever Wing Commander at 21 years of age - is shot down and killed off the French coast
1987 - U2 plays its first-ever show in Madrid, Spain, attracting 115,000 people for one show, the largest crowd of the year
1998 - The Irish Nurses Organisation warns that the shortage of qualified nurses has reached crisis levels
1999 - It's revealed that since 1998, all telephone, e-mail and fax messages between Ireland and Britain, and probably the United States, were tapped by the British Government
1999 - The cream of Irish traditional and folk music turn out en masse for the inaugural Irish Music Magazine Awards in Dublin
2001 - More than 340,000 provisional licence drivers miss out on the new Driver Theory Test because test centres would not be able to handle the flood of applications
2002 - Tourism Minister John O'Donoghue, announces a new €3m marketing package for the industry.
July 16
1685 - Birth of Samuel Haliday in Omagh, Co. Tyrone. Minister of Belfast First Presbyterian Church in 1720, he refuses to sign the Westminster Confession, which leads to split between Subscribing and Non-Subscribing adherents
1803 - Following an explosion at his arms depot on this date, Robert Emmet brings forward his planned rebellion in Dublin to 23 July
1865 - James Owen Hannay (pseudonym George A. Birmingham; clergyman and writer) is born in Belfast
1929 - The Censorship of Publications Act is passed
1936 - Charles Gallagher is born in Philadelphia, Pennsylvania USA.
1999 - Olympic champion Michelle de Bruin is stripped of her Irish swimming records; the triple gold medal winner at the 1996 Olympic Games in Atlanta was banned for four years by the FINA in August of 1998 for tampering with a urine sample
2000 - The All Party Committee on the Constitution rejects total ban on abortion
2002 - The IRA leadership issues a statement which includes an apology for the killing of 'non-combatants.' Northern Ireland secretary, Dr John Reid, welcomes the gesture as one of unprecedented strength.
July 17
1221 - Geoffrey de Marisco, justiciar of Ireland, is accused of financial irregularities and resigns: he is replaced by Archbishop Henry of London on this date
1846 - Birth of Fenian, John McLure. He is one of 30 Fenian prisoners released in a general amnesty by the British government on January 5, 1871. They are released on condition that they exile themselves to the country of their choice and not return until their sentences have expired. Many choose to go to Australia, but John McClure, Jeremiah O'Donovan Rossa, John Devoy, Henry Mulleda and Charles Underwood O'Connell, who had all been imprisoned together, decide to go to America and ship out from Liverpool on board the "Cuba." The so-called 'Cuba Five' arrive in New York to a hero's welcome and even receive a resolution of welcome from the US House of Representatives
1871 - Birth in Comber, Co. Down, of John Andrews, Prime Minister of Northern Ireland from 1940 to 1943
1879 - Séamus O'Sullivan (James Sullivan Starkey),writer and editor, is born in Dublin
1884 - Louise Gavan Duffy, teacher and revolutionary, is born in Nice
1945 - Shannon Airport and customs free zone opened
1951 - The Abbey Theatre in Dublin burns down. The play that evening closed with soldiers on stage singing, 'Keep the Home Fires Burning'.
1970 - The National Youth Orchestra of Ireland makes its debut
1998 - Salmonella food poisoning outbreaks in Wicklow and Donegal threaten the £10 million import industry in eggs from Northern Ireland
2000 - Guinness announces plans to lay off as many as 200 workers as part of a major cost-cutting strategy
2002 - New birth figures show that one in three children in Ireland are born out of wedlock.
July 18
1561 - Battle of Red Sagums - Shane O'Neill defeats English
1579 - James Fitzmaurice lands forces in Dingle with the intention of encouraging an uprising against England
1689 - The Mountjoy ship breaks the blockading boom and ends the Siege of Derry after 238 days
1794 - Feargus O'Connor, a leader of the Chartist movement, is born in Connorville, Co. Cork
1822 - The Theatre Royal in Dublin opens its doors to the public for the first time
1863 - Birth of Francis Erlington Ball, historian, in Portmarnock, Co. Dublin
1865 - Birth in Belfast of novelist Canon James Owen Hannay
1870 - Michael Davitt is sentenced to 15 years' penal servitude for gun-running
1874 - Cathal Brugha (Charles Burgess) an anti-Treaty nationalist,is born in Dublin
1920 - 19 people are killed in four days of sectarian violence in Derry/Londonderry
1966 - The rebuilt Abbey Theatre re-opens
1970 - After having been in prison for unlawful assembly and breach of peace, the "anti-popery" Reverend Ian Paisley is elected to Westminster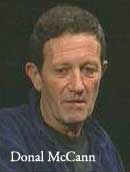 1999 - After a long illness, acclaimed actor Donal McCann dies in Dublin
1999 - Boyzone star Shane Lynch escapes unhurt from a dramatic 100 mph crash during a car rally
2000 - U2's official web site at U2.com is opened to the public
2000 - Finance Minister Charlie McCreevy faces heavy criticism over his handling of the economy as inflation soars
2000 - Former Supreme Court Judge Hugh O'Flaherty sells his Dublin home for almost £3 million.
July 19
1608 - Preparations commence for the plantation of six Ulster counties (Armagh, Cavan, Coleraine, Donegal, Fermanagh and Tyrone)
1735 - Garrett Wellesley, 1st Earl of Mornington, politician, musician, and father of Duke of Wellington, is born in Dublin
1785 - Richard Crosbie's third attempt to cross the Irish Sea in a balloon is unsuccessful
1851 - William Wilson, astronomer and physicist, is born in Belfast
1982 - Dexy's Midnight Runners reach No. 1 in the British charts with Come On Eileen
1994 - Eilis Dillon, novelist and author of Across the Bitter Sea, dies
1998 - Garvan McGinley, national organizer of the Progressive Democrat Party resigns
1998 - It is confirmed that three chaplains have quit the Orange Order and another dozen are considering their future in the wake of the Drumcree stand-off and the murders of the Quinn children in Ballymoney
1999 - Amnesty International honors its longest serving member in Ireland, Iris Bardon, with a presentation on her 100th birthday.


2009 - Irish author Frank McCourt dies of cancer. A New York city schoolteacher for more than 30 years, he achieved literary fame later in life with his best-selling childhood memoir "Angela's Ashes". With a first printing of just 25,000, the book became an instant favourite with critics and readers and is perhaps the ultimate case of the non-celebrity memoir, the extraordinary life of an ordinary man. He received the Pulitzer Prize and National Book Critics Circle Award for the book, which was eventually published in 25 languages and 30 countries then later made into a film. He is also the author of 'Tis, which continues the narrative of his life, picking up from the end of the previous book and focusing on being a new immigrant in America. Teacher Man, published in 2005, details the challenges of being a young, uncertain teacher.
Source: BBC
Photo Credit: Educated Nation

July 20
1616 - Death in Rome of Hugh O'Neill, 3rd Baron Dungannon and 2nd Earl of Tyrone. He led an unsuccessful uprising against the English, and was eventually forced into exile as part of "the Flight of Earls."
1798 - Rebel camp at Timahoe surrenders
1835 - First report of the select committee on Orangeism is presented to the House of Commons
1902 - Jimmy Kennedy, lyricist, is born in Omagh, Co. Tyrone
1904 - Birth of writer Molly Keane
1922 - The Free State army takes Limerick from the anti-treaty Republicans
1933 - Eoin O'Duff becomes leader of the National Guard ('Blueshirts')
1982 - The IRA kills ten servicemen in bomb attacks in Hyde Park and Regent's Park, London
1998 - Seven-year old Adele Chapman from Derry leaves hospital; 12 weeks earlier, she became Britains first triple-organ transplant child when she underwent a pioneering liver, pancreas and small bowel transplant at Birmingham Children's Hospital
1998 - Thirty-three years after the roadway was first proposed, plans for the £80m by-pass of Waterford city are unveiled
1999 - Munster MEP Pat Cox to play a pivotal role in the new European Parliament as President
1999 - The funeral Mass of actor Donal McCann is held at Dublin's Terenure College Chapel.
July 21
1750 - Under-Secretary Waite reports to Chief Secretary Weston that 'This morning I am informed that Lord Allen and Captain Eustace of Irvine's have slit if not cut off a great part of a gentleman's nose in a fray which happened a day or two ago in the road between Dublin and Naas. The occasion of it was very trifling, such as the gentleman returning the salutation of a fellow which they gave him and which they thought proper to deem an affront upon persons of their rank and in red coats.' The victim, a Mr. Butler from Co. Tipperary, indicts Allen and Eustace in the courts; Waite writes on 11 August that Allen 'will have three or four Butlers to fight after they have harassed him by due course of law'


1860 - Birth of Chauncey Olcott, famed Irish balladeer and writer of "My Wild Irish Rose." He also co-wrote "Mother Machree" and "When Irish Eyes Are Smiling"
1887 - Thomas Bodkin, lawyer and professor, is born in Dublin. Director of the National Gallery from 1927-35, he wrote several books on Irish art and artists
1903 - Edward VII and Queen Alexandra visit Ireland
1920 - 12 people die in Belfast riots which take place from 21-24 July
1920 - Sectarian violence continues in Derry/Londonderry
1920 - Catholics are forced out of Dromore, Co. Down following the funeral of an RIC man
1922 - The Free State army takes Waterford from the anti-treaty Republicans
1928 - John B. Keane, playwright, novelist and poet, is born in Listowel, Co. Kerry
1964 - Steve Collins, World Middleweight Boxing Champion, is born in Dublin
1972 - 'Bloody Friday' in Belfast; the Provisional IRA kills 19 and injures 130 in 22 bomb attacks
2002 - Approval is granted to open a €30m marine research centre in Galway.

Sources:
The Celtic League
This organization publishes the annual Celtic Calendar. To order your own copy, visit: The Celtic League.
Irish Abroad
Somewhat sporadic, but they often highlight an important date in Irish history. To visit, please click: Irish Abroad.
The Wild geese
They update Irish history weekly. To visit their keydates page, please click: The Wild Geese.



We also refer to an assortment of references. Among them are the Books of Days - see right margin on this page.


Wed, Jan 3, 2018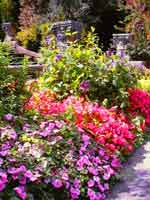 Ilnacullen, Co. Cork - an Island Garden
Located in the sheltered harbour of Glengarriff in Bantry Bay. Ilnacullin, which means island of holly, is a small island known to horticulturists and lovers of trees and shrubs all around the world as an island garden of rare beauty.
The vivid colours of Rhododendrons and Azaleas reach their peak during May and June, whilst the hundreds of cultivars of climbing plants, herbaceous perennials and choice shrubs dominate the midsummer period from June to August.
Because of its sheltered situation and the warming oceanic influence of the Gulf Stream, the climate is favourable to the growth of ornamental plants from many parts of the world.
Even for those who aren't particularly interested in gardens, there are many other scenic views, especially in the surrounding waters where seals frequent the rocks on the southern shore.
The cover photo on Bridget's book The Traditional Irish Wedding shows a wrought iron garden gate on Ilnaculen. I took that photo. To see it, go to the home page. It's part of the opening paragraph Failte.
—Russ
Resource: Copy and Image - Cork Guide

Click for More Culture Corner.
"Cahill's lovely prose breathes life into a 1,600-year old history." The L.A. Times
This is our most popular book. We understand why; the truth is fascinating.
Click here for Saved Civilization.
---