Traditions, folklore, history and more. If it's Irish, it's here. Or will be!
"People will not look forward to posterity who never look backward to their ancestors."
-Edmund Burke
---
Quotes

Library: Books, Movies, Music

Prints & Photos

Poetry

---
---
Shops Ireland
---
Bunús na Gaeilge
(Basic Irish)

---
---
---
Himself/Herself
Write to Us
Readers Write..
Links/Link to Us
---
Advertise with us
---
Awards & Testimonials

Submissions Guide

---


Todays' Irish County News



Yes, there are many news items not included here. We deliberately avoid: politics, death, disaster and other mayhem.


Saturday, December 7, 2013



---

Regional round up from Antrim to Wicklow
All the news that probably won't make the national headlines. We hope you enjoy these bits and bobs from all over the country. You can read just the blurb we have here or, if you'd like to read more details, click on the county name and headline.


Antrim: Prestigious cross-country event returning
The annual Antrim IAAF International Cross Country event will take place on the slightly earlier than usual date of Saturday 4th January 2014. Once again the event will encompass the NI & Ulster Senior Cross Country Championships. This great all-round event is a key fixture in both the British Athletics Cross Challenge Series and the Athletics NI Cross Country League.

Armagh: 5000-year-old flint tools found at Navan
A collection of 5000-year-old flint tools have been discovered during recent archaeological investigations close to the Navan Centre. The discovery - in the townland of Ballyrea - was made by archaeologist James McKee, of Otra Archaeology, while conducting a survey in advance of new outdoor displays at the centre. The flints - one of which was burnt - could have been used for cutting, scraping or as general purpose tools

Carlow: Burton Hall documents donated to county library
The material was donated in person by Clare Firth, a descendant of the Burton Family, and it enhances the current small collection of Burton Hall documents dating from the 19th-20th Century held in Carlow Library's local studies department. The material consists of a ledger of rents received in 1900, Ordnance survey maps relating to the estate of Anne Vigors and various letters, legal papers and photographs.

Cavan: Majestic bird of prey released
About 10 weeks ago a local farmer found an injured buzzard on his farm on the outskirts of Belturbet and decided to take it home to a shed for safety. Later it was taken to Eagles Flying' centre in Ballymote, Co Sligo who cared for it until it recovered. The story has a happy ending: On November 27, the bird was was released back into the wild at Creeny Bridge.

Clare: The county cadets who went from Arbour Hill to Arlington for JFK
Clare stood beside President Kennedy on the Shannon Airport runway as he said his farewell to Ireland – less than five months later Clare stood next to his grave in Arlington Cemetery as the world said goodbye. They were there because of a personal request made by Jackie Kennedy in the hours after President Kennedy's assassination in Dallas. "I must have those Irish cadets at his funeral," she said.

Cork: Railway walk to Bandon named in honour of Dr Clare O'Leary
The honour is in recognition of the amazing achievements of the Bandon-born mountaineer, adventurer and doctor. These include being the first Irish woman to climb Mount Everest, scaling the Seven Summits (the highest mountain on each continent), trekking to the South Pole and this year, crossing the world's largest frozen and deepest lake, Baikal, in Siberia.

Derry: Marry me: 'You are the light of my life'
Derry's festival of light included some surprise romance. To secure his girlfriend Kayleigh Clark's hand in marriage, Tony Carlin arranged for his proposal to be projected in huge letters on Ebrington's clock tower during one of the Lumiere shows. "Kayleigh had no idea what I was planning and there were lots of tears. Well, I had kept her waiting for ten years!" Tony said.

Donegal: End of an era as Gallogley's Jeweller's closes
Gallogley's Jeweller's in the centre of the town is closing its doors in early January after 163 years trading. The business has been run by Reggie and Mary Gallogley who have always provided quality service and products with a personal touch for many years. Reggie and Mary are both sentimental about the closure but proud of the contribution they have made to the town.

Down: "This is for you, mum"
An adventure seeking Ballyward man used his love for extreme sports to raise vital funds in memory of his mum. Davy Graham, says he wanted to do a skydive with his younger brother Andrew as a lasting tribute to their mum, Angela. 'My younger brother Andrew and myself wanted to do something in her memory while giving back to Newry Southern Area Hospice who had really impressed us with their astounding care for my mum towards the end of her life.

Dublin: "It's show business, not pub business"
Those are the words of Michael Wright, head of an empire of bars, restaurants and nightclubs who has won 2013's Fingal Dublin Chamber of Commerce, Business Person of the Year. Within the Fingal region, his company runs nine bars and restaurants and one gigantic nightclub - The Wright Venue - which has been named in a Red Bull survey as one of the top 10 nightclubs in the world.

Fermanagh: CGAA greats out in force for launch of Quinn book
There was an impressive turn-out at last week's launch of Peter Quinn's autobiography, 'The Outsider' in the Killyhevlin Hotel. It was not unlike an Ulster GAA Convention, with household names like Derry legend Jim McKeever, Donegal's Brian McEniff and Tyrone manager Mickey Harte. The book charts Mr Quinn's modest childhood in Teemore, his rapid academic progress and career as a top-ranking business consultant, and his abiding interest in the GAA.

Galway: Aran's Inis Oirr scoops gold for best community at LivCom awards in China
A delegation from Inis Oirr, accompanied by the Mayor of County Galway Liam Carroll, attended the ceremony and collected the special overall award in the Healthy Lifestyles category and then took the overall award in the category for places with a populaton of up to 20,000 people. Almost 50 cities, districts, and communities, from around the world competed in the finals. Inis Oirr was one of four Irish and two Northern Irish communities to be selected.

Kerry: On offer: 'A gem of a pub on the Dingle Peninsula'
The well known Tig Bhric's Bar and Restaurant in Riasc, Ballyferriter, is on the market with a guide price of €400,000. The pub itself was built in the 1890s and has been very substantially refurbished in more recent years, making it into what has been described as a rare gem with tasteful, individual style. Located on the Slea Head Drive, it attracts a huge amount of tourist traffic during the summer months.

Kildare: "The Cloak" to spread its folds over Ireland
Kildare's hugely successful show, "The Cloak" is embarking on a nationwide tour next May. Based on the story of St. Brigid and directed by Padraig J. Dunne, the producers are holding show auditions for adult professional singers on December 11 at 6pm at the Silken Thomas. The show will be taking in five venues with thirteen performances during May, followed by an Autumn tour, and an overseas trip in 2015.

Kilkenny: Christmas lights illuminate Patrick Street for first time
Business owners and residents joined forces and raised funds for a set of Christmas lights to illuminate the street. Local businessperson Christopher Heltzel was delighted to be involved in the venture: "It is fantastic to see one of Kilkenny's most beautiful streets lit up with festive spirit and this for the first time ever!"

Laois: Clelands hopes to creat 40 jobs in two new Portlaois stores
Originally formed in 1984 with its first store in Centrepoint shopping centre, Portlaoise, the supermarket has chain expanded rapidly and is now planning to open a new store in Portlaoise before Christmas with the creation of 14 new jobs. The supermarket is also in discussions about another store in the Portlaoise area, which they hope to open in the new year, employing another 26 people.

Leitrim: Ballroom of Romance reopens
The newly refurbished Rainbow/ Ballroom of Romance, Glenfarne re-opens its doors for dancing with the monthly Old Time Dance returning this Sunday, December 8. The front wall of The Rainbow has been restored to its delightful glory of decades gone by; while the inside has been completely modernised with a state-of-the-art kitchen. Going forward, the prospect of the iconic venue looks bright, with lots of ideas for its future.

Limerick: Athletes to shine their light on county for Special Olympics
One of the largest and most prestigious sporting events to take place in Limerick next year could generate more that €10m for the local economy. The 2014 Special Olympics Ireland Games will take place in Limerick from June 12 to June 15 following the successful staging of the same event in the city in 2010. Fifteen hundred athletes will compete in 13 sports in venues throughout the region.

Longford: Familiar landmark disappears as pool at Market Square demolished
First opened in 1966 on the site of the Royal Canal harbour, the yellow pre-fab building became a familiar landmark to generations of Longfordians, many of whom learned to swim there. "It was the first swimming pool of its kind in the Midlands," recalled local historian Noel McGeeney. "People would come from from far and wide to use it." The pool closed when a new facility was built at the Mall complex.

Louth: Search for prehistoric caves under Millmount
Special radar State-of-the-art investigations involving round penetrating equipment is being usecd for the first time on a site in Ireland to find out what's holding up the famed tower, once almost destroyed by shell fire. Expert Kevin Barton said the task was 'unique in Ireland' as they were seeking to go down 16m without any excavating.

Mayo: Date for Moy Singers' annual Carols by Candlelight announced
The Moy Singers' annual Carols by Candlelight concert takes place in Hotel Ballina on Sunday, 15th December. The choir will be joined by special guests – the Kilmoremoy Parish Childrens Choir and the Garvey Brothers – and the event is in aid of Western Alzheimers.

Meath: Kells artists and craftspeople open pop up shop
Kells artists and craftspeople have come together to open a pop up shop in Kells on the corner of Market St and Church St in the lead up to Christmas. The shop is located in a vacant premises which was transformed by Kells Local Heroes last summer and the use of the space has been generously provided to the Made in Kells group by the building owner.

Monaghan: County shines at annual Pride of Place awards
The vibrant community and voluntary sector in the county once more shone, with Patrick Kavanagh Country bagging the runners-up spot in the 'Community Arts Initiative' category, and Donaghmoyne scooping top honours in the 200-500 population category. Both groups were nominated to represent the best of Co. Monaghan by Monaghan County Council.

Offaly: 100 quirky county facts revealed
Did you know that one of Ireland's last public hangings took place at Tullamore Gaol? Did you know that Croghan Hill is a volcano? Did you know that the first All-Ireland hurling final took place in Birr, that two renowned Victorian novelists had connections with Banagher, or even that Offaly has two pyramids? All these and more are explained in a new book on Offaly heritage entitled "100 Quirky Facts about County Offaly".

Roscommon: New links with Saint Coman unearthed in Roscommon Town
The discovery of what might be the base of a high cross, dating back to the time of St Coman, is now recorded on the National Monuments Service database. The boulder was recovered during a clean-up operation during the summer months. The rediscovery of a cross-slab has also been hailed as significant. The historic finds will be unveiled to the public next week.

Sligo: Music to young musicians' ears - funding for new instruments
Music Generation Sligo has announced a new 50/50 €40,000 funding scheme which will will help cover the purchase of musical instruments for schools, youth, community and music organisations for young people under 18. Grants of a maximum of €3,000 are available, with matching funding from applicants.

Tipperary: Templemore College hosts Intercultural Week
The social studies students in Templemore College of Further Education organised it's second annual Intercultural Week in the college recently with displays on diverse topics such as the Scottish Kilt, Brazilian Weddings, Muslim Marriage Traditions, Christmas in Romania, Skin Bleaching in Korea, and Russian Foods, as well as Irish Dance & Irish Weddings.

Tyrone: Cookstown couple are NI's 'top grandparents'
Michael and Marian May were awarded the accolade by competition organisers, Care for the Family, a national charity which aims to strengthen family life throughout the UK. Founder of Care for the Family and author of The Sixty Minute Grandparent, Rob Parsons said: "Grandparents and grandchildren share a special bond."

Waterford: Viking Longboat delivers Santa to Winterval
In true Waterford style, a 40-foot Viking Longboat sailed up the River Suir in Waterford on November 29 to deliver Santa Claus to the city where he officially opened the second annual Winterval Festival which will continue through until December 31.

Westmeath: A Niall Horan Museum in Mullingar?
Teenage girls mightn't always be the greatest fans of museums - but Mullingar could be the town to change all that, if a proposal agreed by local councillors at a meeting on Monday ever comes to fruition. They've supported a call for the creation of a museum honouring One Direction's Niall Horan, and Mullingar's other musicians.

Wexford: Sisters give birth on the same day
Caitriona Fowler and Anne-Marie Rossitter both had baby girls on Saturday November 17 in Wexford General Hospital. Both babies were due on the same day - November 6 - but no-one thought their births would actually coincide, particularly when both went overdue. The coincidence doesn't end there because Anne-Marie's six-year old daughter Nicole Rossiter was also born on November 17.

Wickow: Blessington's Adam is Male Model of the Year
Adam Gaffey took the prize for Male Model of the Year at the Tia Maria Hi Style Awards held recently at the Silver Springs Hotel in Cork. Adam succeeded against six other top male models from across the country. "It was completely unexpected," he said. "I have only been modelling for a year!"



Sat, Dec 7, 2013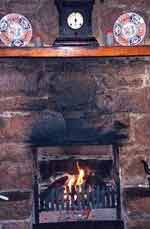 From Bog Land to Turf Fire
Ireland contains more bog land, relatively speaking, than any country in Europe, except Finland. For people in rural areas, turf cut from the bog is still a natural source of heat. Turf cutting begins in spring and then the turf is spread and rickled . Rickled means to pile the turf up in small mounds. By summer, the turf is dry and it's time to bring it home. Everything has to be prepared before the winter comes, or even earlier, because the rain would wet the turf too much. It has to be dry and in the shed before Autumn. Then and only then, can an irish country family look foreward to the cozy warmth of "a turf fire in the cabin."

Resources: The Atlas of the Irish Rural Landscape
Image: Spirited ireland

Click for More Culture Corner.
---
---
Local Time in
---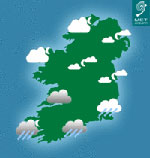 The Weather
Up the minute forecasts provided by Ireland's official source for all weather-related news. Please click Met Eireann.

---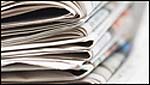 Links to the latest news from Ireland
Here you will find all the stories making headlines throughout the Republic of Ireland and the six counties to the north. This is not intended to be an all-inclusive list. These are the main sources we check every day to bring you those headlines we think you will enjoy reading.

BBC Northern Ireland
Belfast Telegraph
Breaking News Ireland
Irish Emigrant
Irish Examiner
Irish Herald
Irish Independent
Irish Times
RTE
The Irish World
The Journal Ireland

---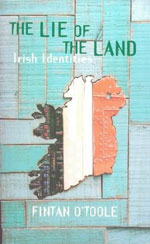 Lie of the Land
by Fintan O'Toole
A regular contributor to the irish Times and The Guardian, O'Toole applies his eagle journalistic eye to the state of ireland at the end of the 20th century. It's a riveting read as O'Toole examines with in-insight, humour and a bit of the blarney, the repercussions of a booming economy which has thrust ireland into the ranks of the richest European countries.
Click here for Lie of the land.

---